Fresh Start: A 21-Day Cleanse
This nutrition-based program was made for you, especially if you're ready to reverse symptoms like fatigue, stubborn weight, gas, bloating and brain fog?
Nothing is more frustrating than feeling trapped in a body that's holding you back from living the life you were meant to live. When exhaustion, low self-esteem and doubt rule your day instead of opportunities and passion— you're surviving and not thriving.
I've heard from thousands of women with these struggles, and I'm here to help. I've discovered the most incredible foods and healthy habits that can transform your body in just 21 days.
If you're ready to improve your digestion, gain energy, improve mental clarity, drop a dress size, have glowing skin and watch your body repair itself, then Fresh Start is for you.
Our 3-week program that is designed to give you transformation from the inside out.
We remedy these common struggles
You drink way too much caffeine
Life without coffee or Diet Coke is scary to imagine. You need it to get out of bed, to get past that 2pm hump and sometimes to get dinner on the table. Tired is a constant state.
You struggle with belly bloating
You've cut out bread, joined the gym or done an all juice detox, yet your stomach is still bloated as the day goes on. You can't figure it out.
You love sweets + chocolate
One piece is not enough and the struggle is real. No matter how hard you try, you crave this stuff and eventually give in.
You're about to experience the transforming power of whole-foods. For 21 days, we will fill our bodies with 100% plants and say adios to the things that were holding us back.
What You'll Get
Fresh Start is a 21-day plant-based nutrition plan. From the moment you wake up to the second before you fall asleep, you'll know exactly what to eat and drink for optimal nourishment. You'll learn how to:
Prepare plant-based meals

Stay on track w/ a solid gameplan

Embrace new healthy habits

Go from surviving to thriving
You'll enjoy delicious recipes that excite your tastebuds and leave you energized and craving more healthy choices in your life.
Instant Download + Physical Book (+$16)
Weekly Focus
01

| Clean the Plate:
The first seven days are designed to give your body a break from caffeine, sugars, and processed foods while still loading up on satisfying, nutrient-rich meals. This is a gentle transition to jump start the cleanse.
02

| Detox with Love:
In week two, you'll eat large amounts of fiber-rich vegetables seasoned to perfection, snack on fresh fruits and seeds, add cilantro to everything, and drink tons of water, green smoothies, and herbal teas to flush out those toxins. This is where the magic happens.
03

| Embrace the Lifestyle:
For this last week of the cleanse, we want to drill in the fact that eating whole foods can be delicious and simple. Make sure to watch your portion sizes because when food is delicious, it's hard to stop eating.
There are 2 specific outcomes we focus on with Fresh Start
Breaking bad eating habits + embracing good ones
Healing the body from the inside out
Happy side effects are: weight loss, more energy, better sleep, glowing skin and new friends
How it works
Fresh Start is a 3-week nutrition program that is dedicated to getting you to eat more plants and feeling amazing. You'll be giving your bodies a break from dairy, gluten, alcohol, meat, caffeine and soy and fill it up with nutrient dense foods like quinoa, coconut oil, sweet potatoes, kale and berries that fuel us naturally.
It's 100% vegan, gluten-free and incredibly delicious. You will not find a more delicious plant-based cleanse our there and we're very proud of that.
You're ready for Fresh Start if …
You want to eat healthier but don't know where to start
You are feeling stressed out and fatigued
Your are suffering from allergies and food sensitivities
Your digestive system is giving you grief
You want to eat healthier but struggle to start
Please note: You will have the option during checkout to get a digital cleanse guide + a physical book to work best for your individual needs.
You will not regret it- I promise!
Instead of resenting the need to eat well, Fresh Start has taught me that fueling my body with the good stuff brings a new mindset toward what it means to eat clean. Do this cleanse. You will not regret it, I promise!
– Jane Zimmerman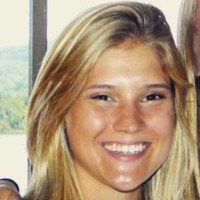 I already feel more energized.
I already feel more energized, my skin looks brighter, and I'm happier than I was before the cleanse.
– Sarah Thornson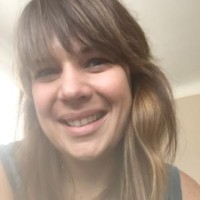 I lost 10 pounds over the 21 days!
Fresh Start has left me feeling great! I lost 10 pounds over the 21 days and I was never hungry! The food was delicious and many of these recipes will be incorporated into the family meal rotation. Hurray! Love this new whole food life style!
– Carrie Eichens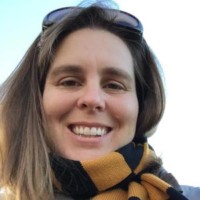 I am confident in making delicious meals.
After completing Fresh Start, I am confident in making delicious meals that have vegetables as the center and main dish. After trying out so many recipes, I've also broken that mentality that you need meat to flavor your vegetables.
– Lorraine Villanueva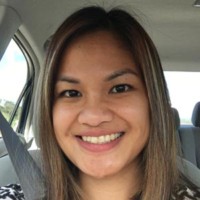 Have plenty of energy at work and in the gym!
I honestly think I could eat like this for the rest of my life! I feel amazing, have had plenty of energy at work and in the gym, and am starting to see physical changes as well.
– Greta Shwachman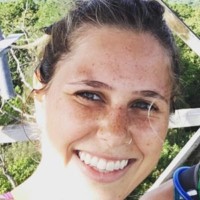 Still feeling wonderful!
It has been 3 weeks since I completed FS21 and I am still feeling wonderful and wanting to do more. Thank you for giving me another option in my HEALTHY world!
– Kimberly Thorton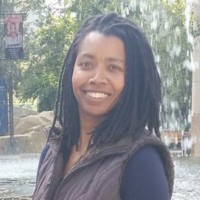 I can truly say I am changed!
This. Cleanse. Was. AMAZING. Seriously, I'm not just saying that, I feel so unbelievably good! I stuck to the plan the entire time, doing everything suggested, and I can truly say I am changed.Not only did 10 extra pounds slide right off (with almost no exercise at all!), but I feel motivated now to continue eating the same way.
– Krista Wooley
Confident in continuing the lifestyle.
My clothes fit a little looser, my body feels energized and I have a better plan to continue the healthy eating habits I picked up during Fresh Start. Having the base of great grocery shopping habits and better directions in the kitchen, I feel confident in continuing this lifestyle.
– Tabitha Good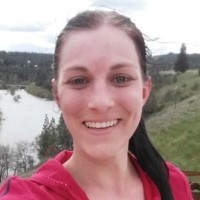 I now eat to live, and not live to eat..
I look at food as fuel, and now know what foods make me feel great and give me tons of energy. I am so happy that I have gone through this experience. It's as if I was a caterpillar that has emerged from its COCOON and turned into a beautiful butterfly. I'm not looking back. I've been changed for the better 🙂
– Ruth Filk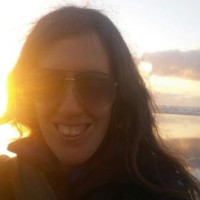 Why I Created Fresh Start
For years, I struggled with exhaustion and my goal was to have enough energy to make it through the day… and that was with two trips to Starbucks and a daily green smoothie!
I wanted to eat healthy, fresh meals, but I felt overwhelmed with the countless ways I could do it. Yet I knew I needed to make a change and find a way to bring in more healthy habits that would give me the energy, body confidence and structure to succeed.
And that's why I created Fresh Start: A 21-Day Cleanse with the help of Meg Thompson, a holistic nutritionist and Lindsey Johnson, a recipe creator and photographer.
I needed this program for myself and I knew I wasn't alone. For 21 days, I said adios to coffee and processed foods… and filled my body with whole foods that fueled me with more energy naturally. I lost 6 pounds without even trying and learned how to cook healthy, wholesome meals that truly make my body thrive.
I literally woke up with instant energy and that was not like me. I was totally a "…but coffee first" morning gal. Fresh Start is almost like a cooking school— you'll come away with new cooking techniques that are life-changing.
If you're feeling trapped in your body and struggling to break bad eating habits, you are not alone. With a weekly meal plan, shopping list and wholesome recipes that actually taste good— you'll quickly realize how powerful and life-changing plant-based eating can be.
Where our work has been featured
100% Satisfaction Guarantee
Fresh Start comes with a 100% satisfaction guarantee on digital content. If you go through the program and honestly feel like you didn't get any value from the experience, email us within 30 days of your purchase. We require you to submit personal photos of the recipes you made throughout the 21 days and a detailed explanation of why it didn't work for you so we can continue to improve. To get a refund, we do require you to go through the 21 days because we know how valuable and transformational the program is if done as it was created to do.
Note: Physical book ($25 Value) + shipping fees are not included in our money back guarantee.
Satisfaction Guaranteed
or your money back!
I look and feel better!
At the beginning of my journey to clean eating, I didn't have the best eating habits and I was over weight, extremely moody and tired all the time. I had crazy cravings for black licorice, other candy, and salty foods. I desperately needed to kick those bad habits to the curb and adopt some new and healthier habits for my life. This cleanse helped me to do just that! At the end of my 21 days I am happy to say that I have lost 10lbs and my energy has increased big time..I feel and look better than I have in a long time!
– Kate Niehuis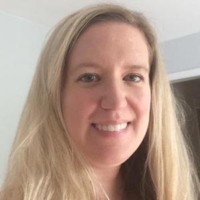 I found it!
Fresh Start was one of the best experiences I have had in my pursuit of healthy eating. I was told I was 'one of the healthiest eaters' people knew but somehow, I was always looking for something else. I found it!
– Carolyn Oates
Mastered the art!
These ladies have mastered the art of breaking the cleanse down into easy-to-follow shopping lists, meal prep tips, and instructions for preparing meals, snacks and drinks for a guaranteed success in completing all 21 days of the cleanse! That's a HUGE bonus for each of us with our busy lives!
– Stephanie Malmstrom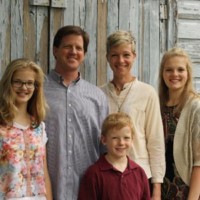 I will continue to RAWK on!
They say to takes 21 days to change your habits. Well I have found a new one, a better one, a lifelong one in this cleanse. I will continue to rawk on.
– Jennifer Lafreniere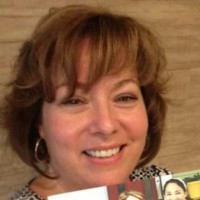 Get Fresh Start Now
Don't miss out on this chance to transform yourself from the inside out!
Satisfaction Guaranteed
or your money back!
Secure Checkout
you can trust us!
FAQs
Is this cleanse vegan friendly and gluten free?
Yes! We remove all dairy and animal products throughout the cleanse. This cleanse is also gluten free.
Who would benefit from this cleanse?
Anyone who is ready to start making healthy eating a part of their lifestyle and not just a diet. Taking the burden off the liver for a few weeks and plying yourself with real, nutrient-rich goodness will take you from healthy to amazing! Our resident holistic nutritionist, Meg Thompson, recommends making cleansing a regular part of your health care regime several times a year to renew, recharge and reset the body. Your body will love you for it!
Do you include calories with your recipes?
Our meals are nutrient-rich and therefore give back to the body, and will balance your blood sugar, keeping your energy at a steady flow. Rather than focus on calories, It's much more important to focus on having good quality protein, healthy fats and loads of vegetables and fruit to get all the goodness that you need.
Calories are deceiving and not the basis for determining what is healthy. For example, if something is low in calories, it's not necessarily good for you. In fact, it's often the opposite. Food that is low in calories, like a piece of white bread, is not only void of nutrients, it saps extra nutrients from your body to process it. It also turns to sugar once it's digested which then contributes to weight gain. Change it to a wholegrain bread and add some avocado or nut butter, and suddenly you have something much higher in calories, but a slow burning fuel that will continue to serve your body for hours.
I've tried "fad diets" and they never work. How is Fresh Start any different?
This program and step-by-step meal plans were designed to help you create health and happiness on your plate. That's why we're super excited to partner with Meg Thompson, an amazing naturopath and holistic nutritionist, and Lindsey Johnson, a food photographer and recipe creator, for this 21-Day Autumn Cleanse geared to help make simple, quick and nutritious meals for you. These recipes will seriously rock your tastebuds!
Do we just drink green smoothies all day? Or can we eat real food too?
You will eat + drink your way through the 21 days! Fresh Start is a complete cleanse guide with a step-by-step meal plans, that include green smoothies for breakfast, and whole foods the rest of the day (including snacks and cleanse-friendly beverage recipes).
Will I lose weight on the cleanse?
Weight loss does not happen in the same way for everyone. It's dependent on an individual's genetics, hormonal balance, past history, metabolism, fluid balance and exercise regime. Weight can also be tied up in emotions. It's a complex one. Remember that this program is about a fresh start for your body – you're working towards the best version of you possible, and that's about much more than weight loss. Any long lasting change takes time to establish, and healthy eating is no exception. If you stick with it, you'll eventually see results.
Do I only have access for 21 days?
Once you purchase Fresh Start Autumn, you'll be able to download it and have it for life. You can start it when you feel ready— there's no requirement to complete it right away. And if you purchase the physical book option, you'll have that forever too!
Is it expensive to buy the food for the cleanse?
Your grocery bill will likely be higher than usual, but please … don't freak out! You're investing in your health… and you're worth it! Here's how we think about it: you can either pay more upfront for fresh produce and real whole foods, or pay down the road in poor health with medical bills. It's an easy choice once we lay it out like that, right? So don't give yourself a hard time over a slightly higher grocery bill. And what we've noticed is it eventually balances out by week two after you've bought all your staple ingredients that you'll use during and beyond the cleanse.