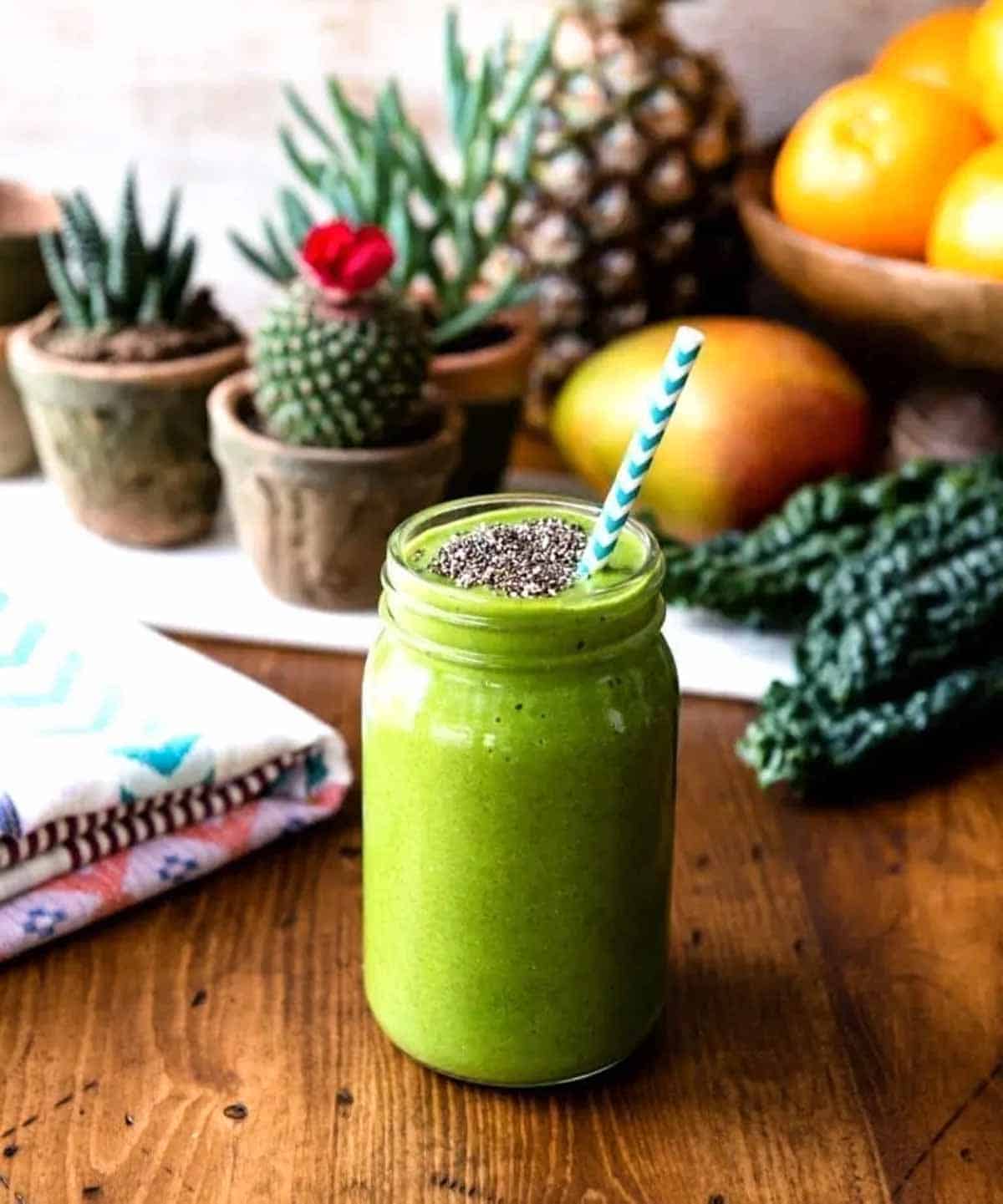 Ever wonder how to make a smoothie thicker? You're not the only one. We get asked this question all the time with our FREE 7-Day Green Smoothie Challenge. And boy, do we have some great tips to help you!
Read on to learn how to make the creamiest, dreamiest smoothie with all natural ingredients.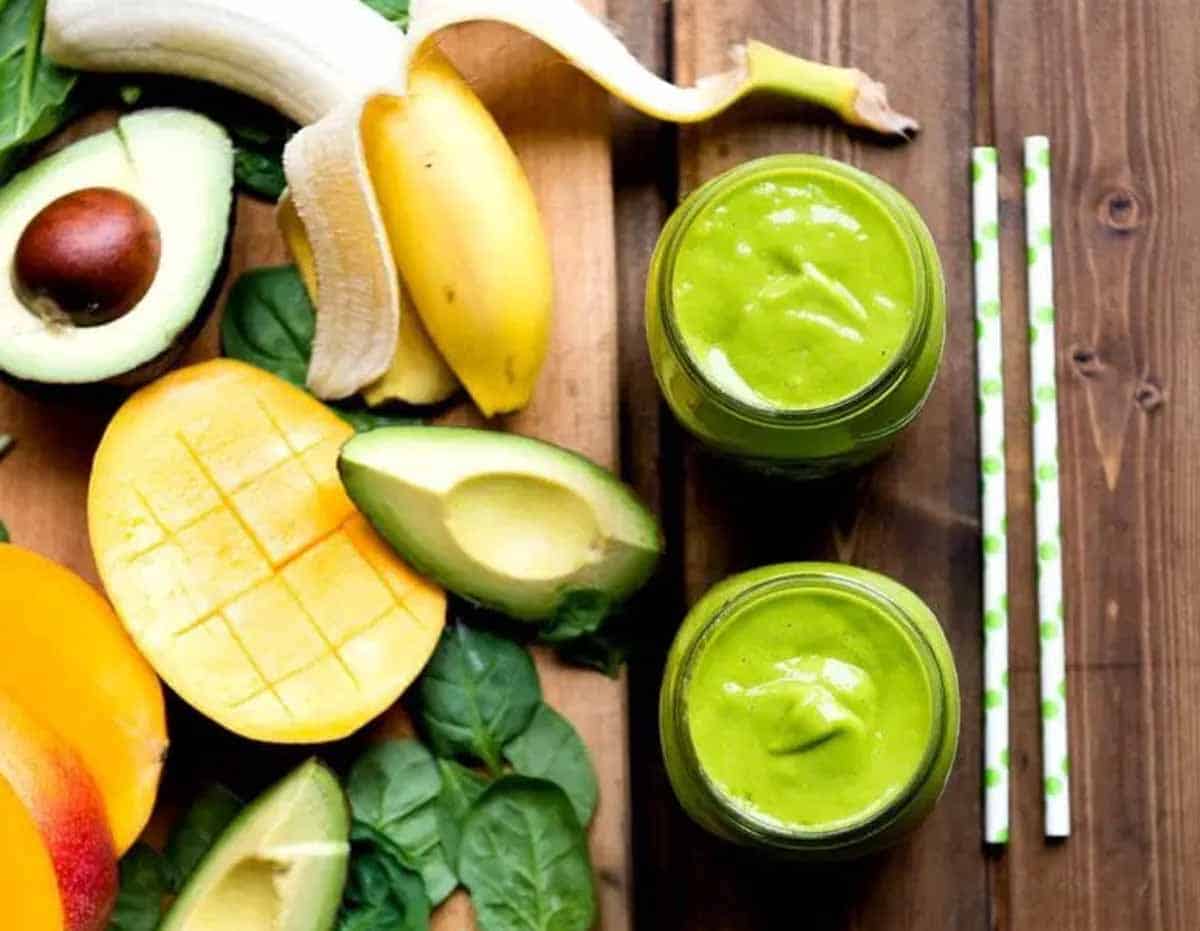 4 Tips on How to Make a Smoothie Thicker
It's not always necessary to make your smoothie feel like milkshakes in your mouth, but sometimes it's nice to have a creamy, healthy treat. A lot of times, extra creamy means extra content (more protein, fiber, fat, etc.). This makes creamy smoothies a great replacement for meals or post-workout drinks.
1. Use fruits with soluble fiber
Many times, soluble fiber is praised for its ability to make your stomach feel full. It attracts water and forms a gel-like consistency, which helps to slow and regulate the digestive system making you less hungry. The same thing happens when blending fruits with soluble fiber—they attract water in the blender and make the consistency more creamy and gel-like.
Here are some fruits that are high in soluble fiber and can thicken up a smoothie quick: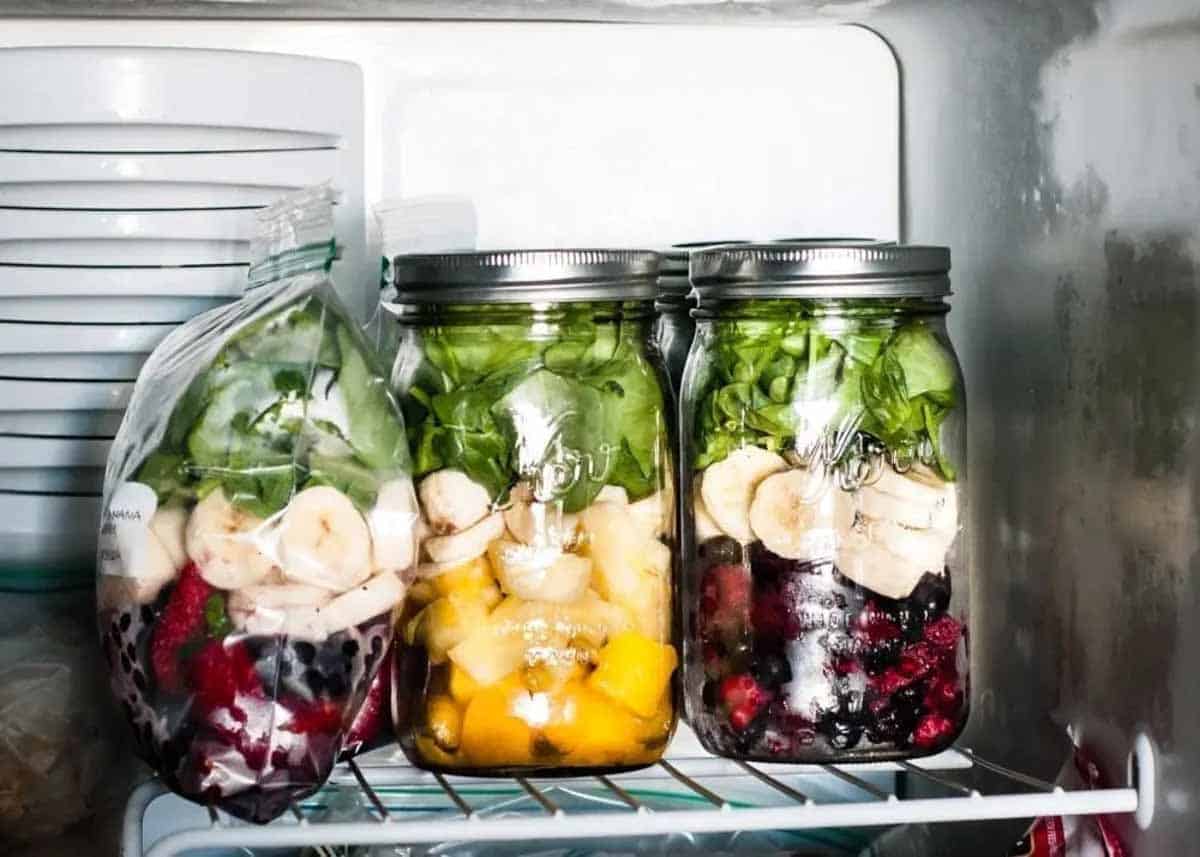 2. How to make a smoothie thicker with frozen fruits
Fruit with soluble fiber is a natural way to make a creamy smoothie, but sometimes you don't have any available. That's when we turn to our frozen fruit friends! We love keeping a couple different frozen fruit options on hand at all times because they help thicken and chill smoothies, not to mention lengthening fresh fruits' shelf-life.
Click here to learn how to freeze all kinds of fruits/veggies!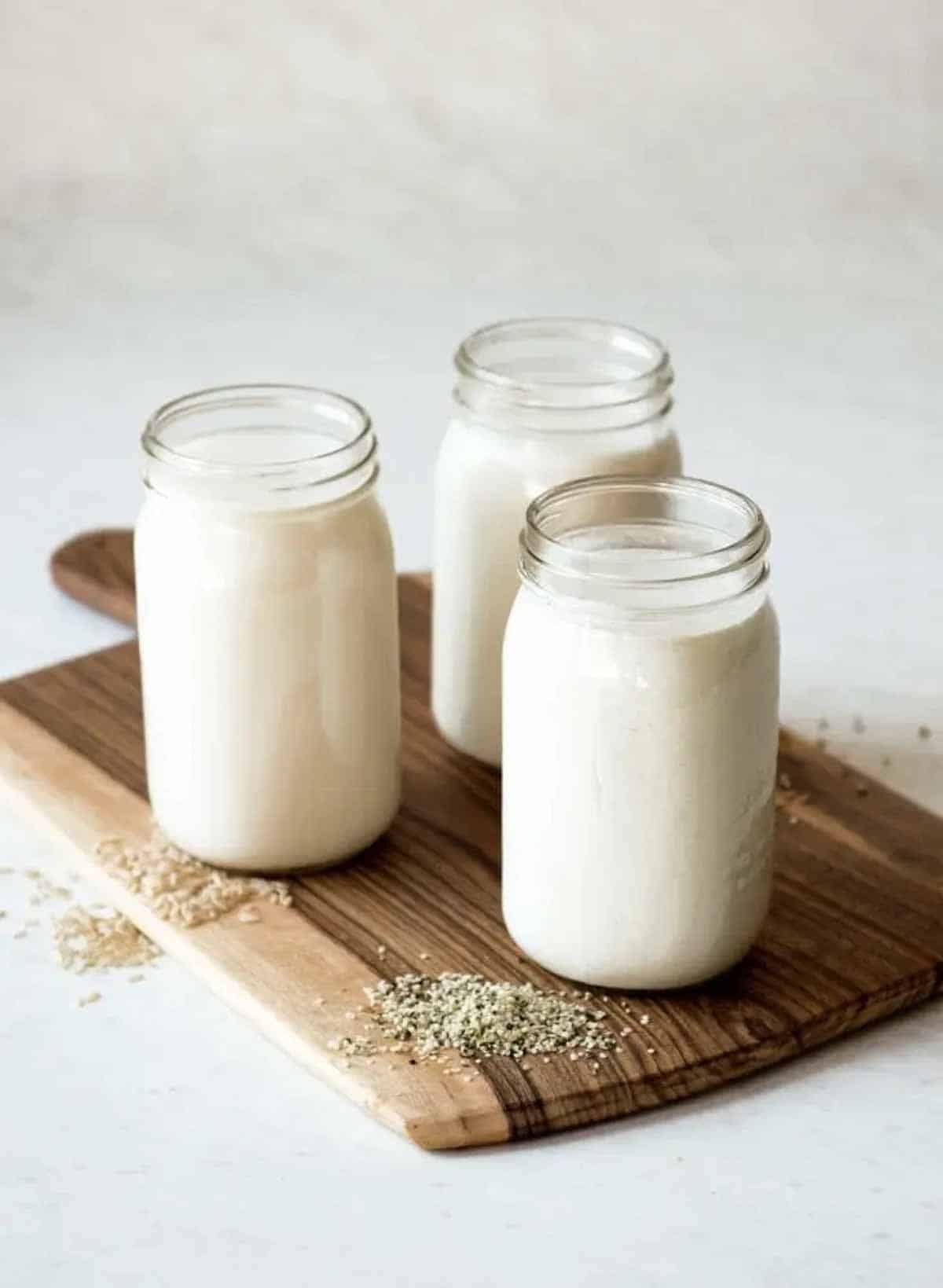 3. Use a creamy liquid-base like a nut milk
The type of liquid used in a green smoothie can change the consistency a lot. Liquids like water, green tea, and coconut water tend to blend thinner smoothies (which isn't a bad thing). Find out more about green smoothie liquid-bases here.
When you want a thicker green smoothie, though, try using one of these liquids: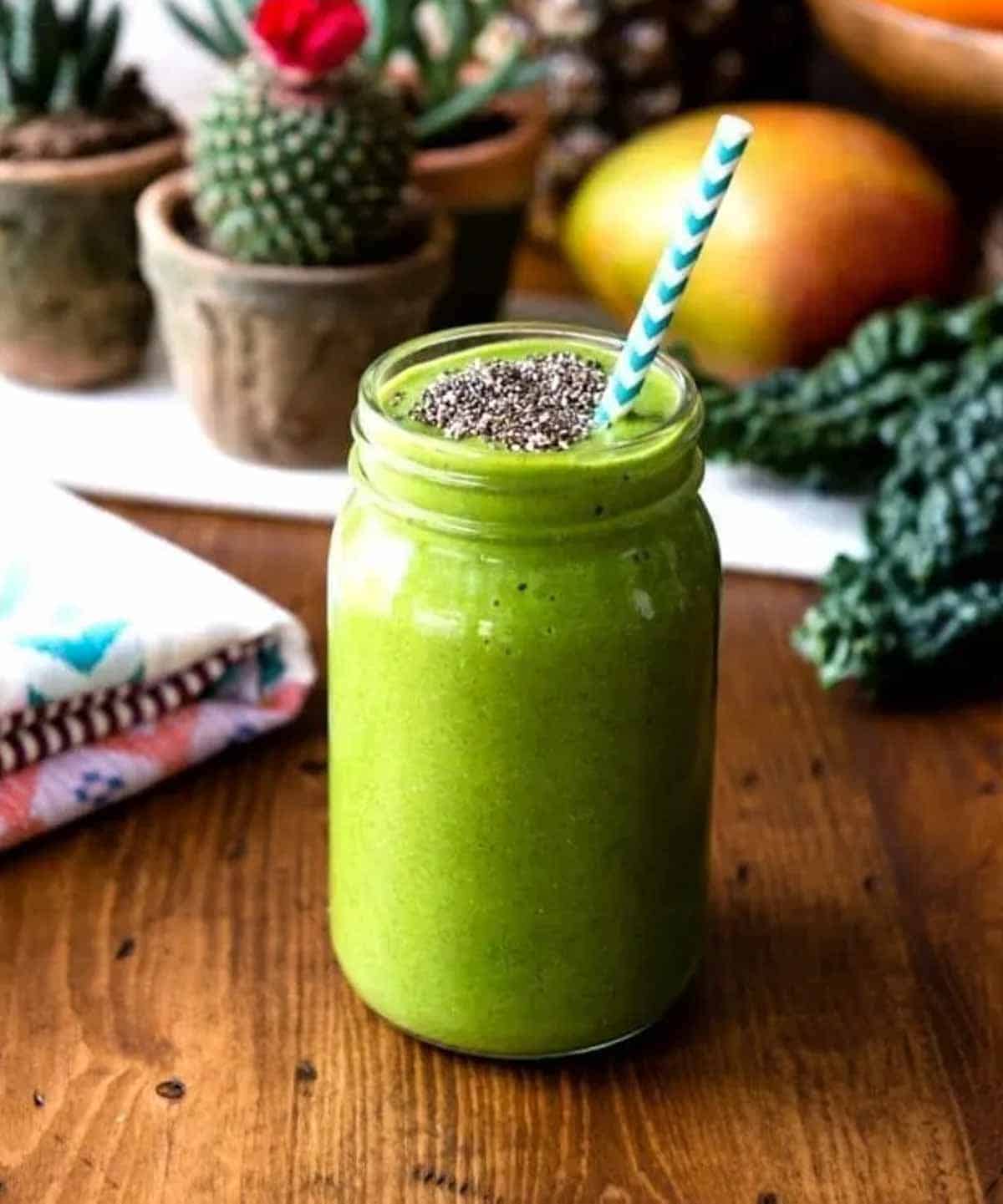 4. Use chia seeds to pack a protein punch too!
Chia seeds have tons of nutritional value, but they also do a great job of boosting the creamy factor in green smoothies. Sometimes we just soak chia seeds for 10 minutes before blending (or just add them to our green smoothies after we've blended and let them soak while we sip), but when really looking to add thickness to green smoothies they should be soaked overnight. Soak four tablespoons in water, or the liquid you plan on using for your green smoothie the next day!
And to learn six reasons why we love chia seeds, click here.
---
Your tips to thicken a smoothie
Wanna share your own tricks on how to make a smoothie thicker? Share it below in the comments!