One week can change your life
7-Day Cleanse
Reset cravings, kickstart your metabolism + gain energy with 100% plant-based smoothies, snacks and meals that nourish the body.
The 7-Day Cleanse is a quick reset to break bad eating habits, build new healthy habits and start feeling amazing. Doesn't matter if you're 30 or 60, nothing is more frustrating than feeling trapped in a body that's holding you back from living the life you were meant to live.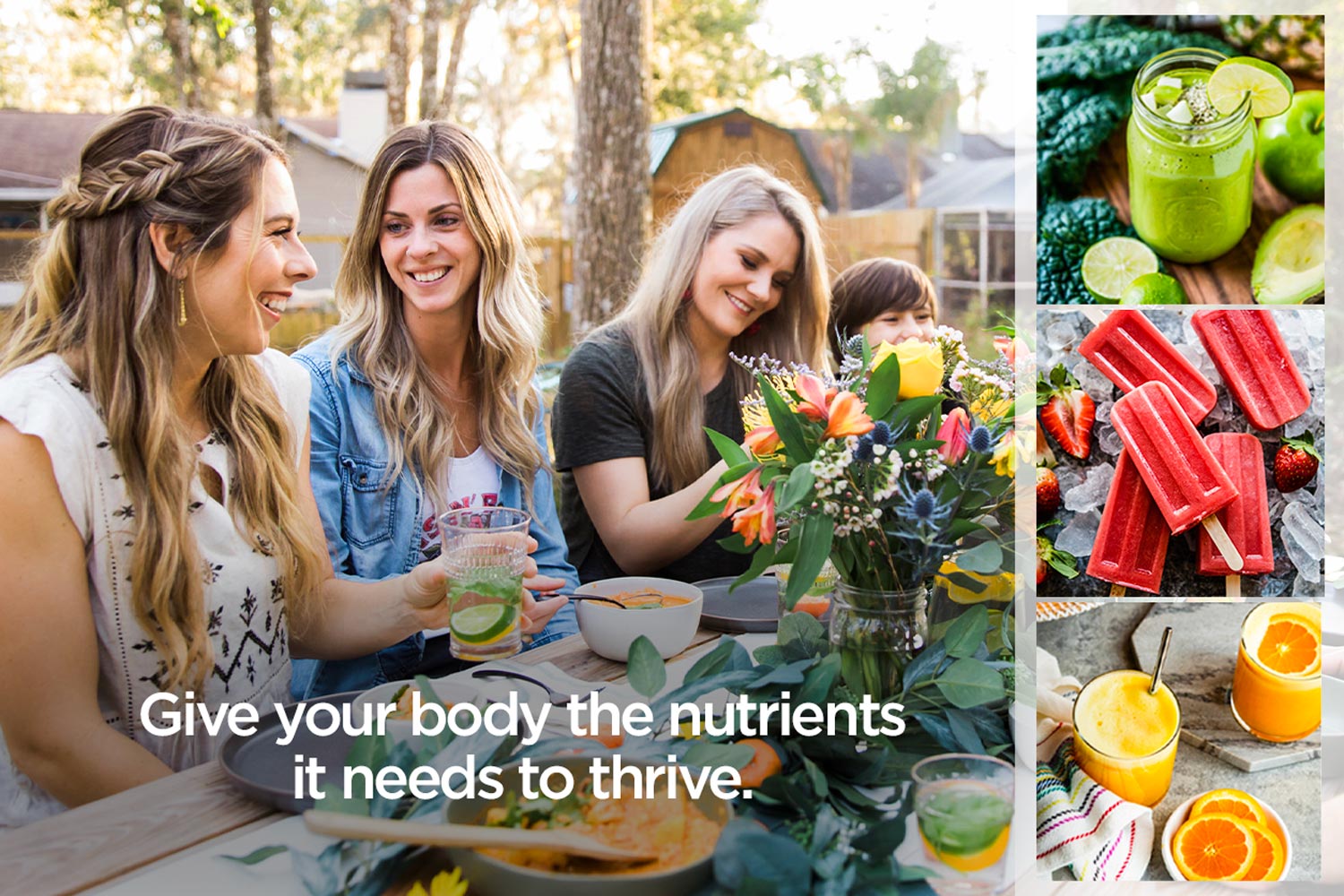 When exhaustion, low self-esteem and frustration rule your day instead of opportunities and passion, you're surviving and not thriving. It doesn't have to stay like this. I've helped myself and thousands of women find energy, strength and purpose through the cleanse.
What's included in the 7-Day Cleanse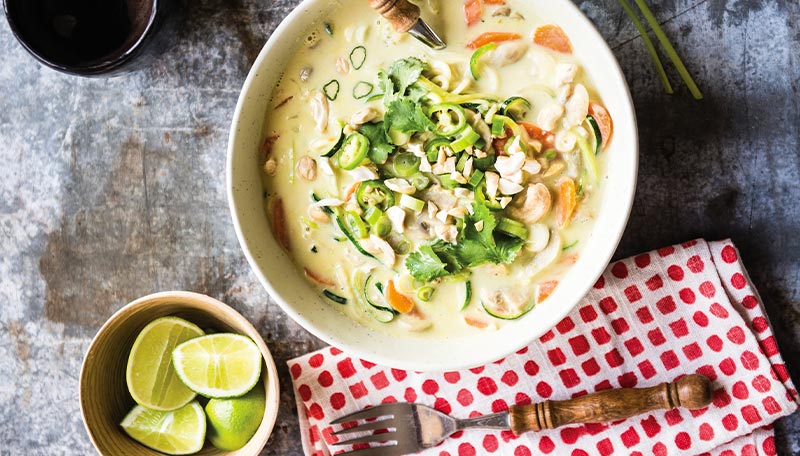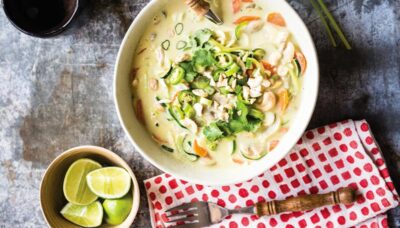 Plant-Based Recipes
Eat seasonally with our recipes.
All recipes use seasonal ingredients that are dairy-free, gluten-free, and low-sugar to reduce inflammation, improve blood sugar regulation and gut health.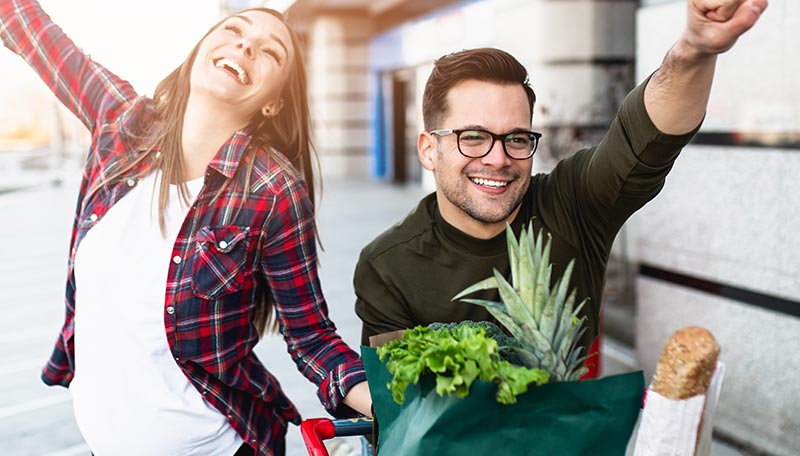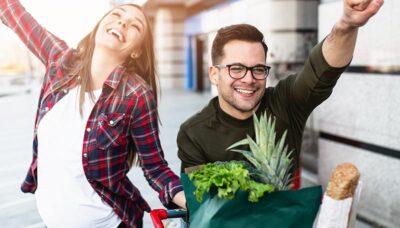 Grocery List
Save money and avoid food waste.
Know exactly what and how much to buy for an entire week of cleansing with our comprehensive grocery list.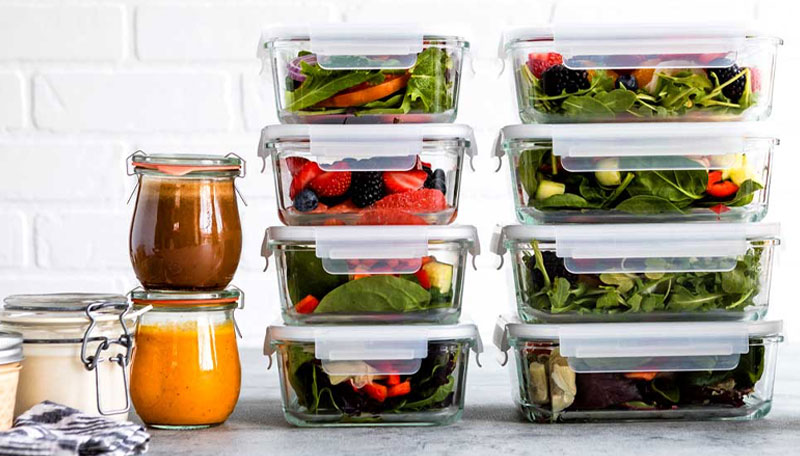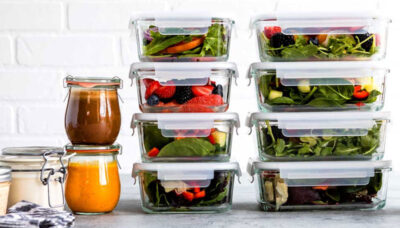 Prep-Ahead Guide
Save time and get ahead of the week.
Prep ahead guide helps you prepare for the 7-day cleanse with make-ahead snacks, smoothies and meals.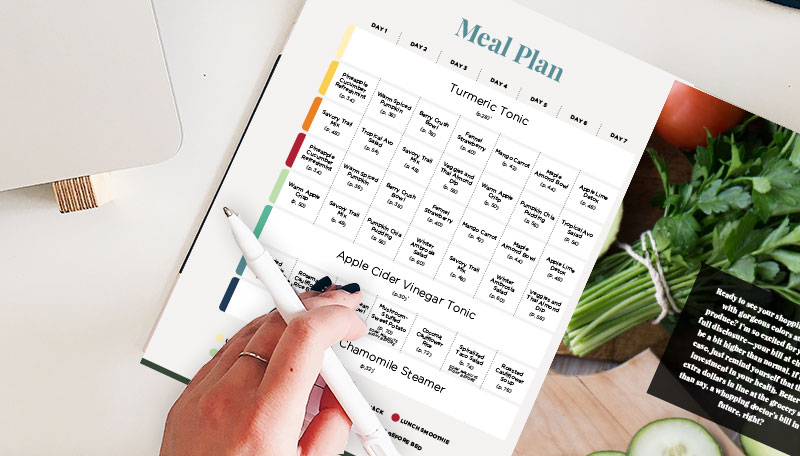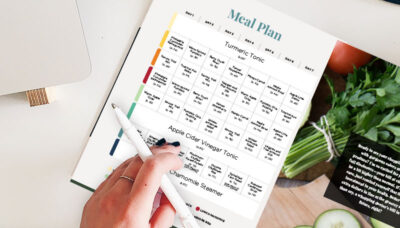 Comprehensive Nutrition plan
Know exactly what to eat and when.
Our 7-day cleanse plan tells you exactly what to eat and drink from the moment you wake up until you fall asleep.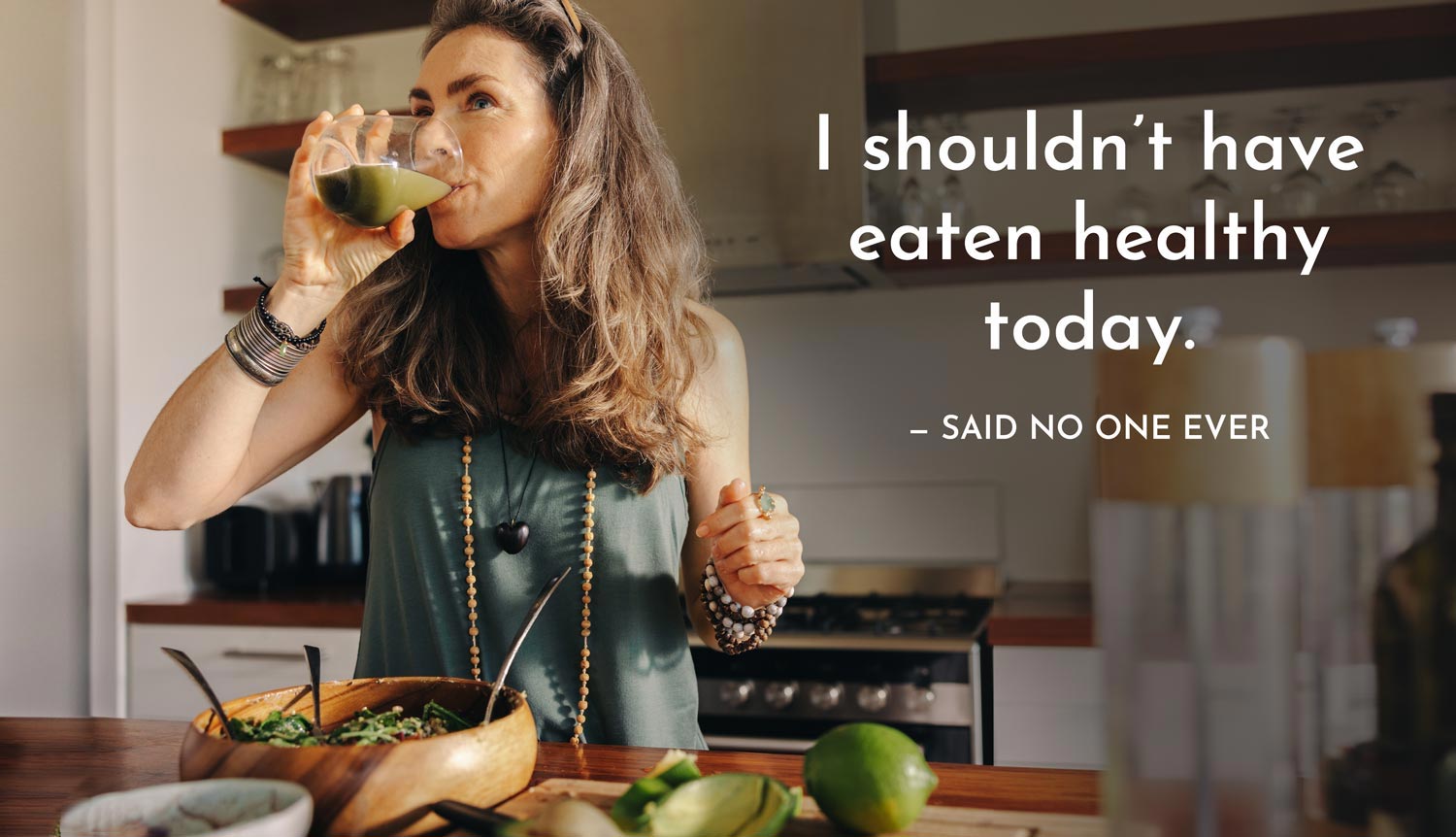 What are the benefits of a 7-Day Cleanse?
We get it. It sounds like a lot to sacrifice, and for what exactly? At the core, our plant-based cleanse is an easy, safe way to detox your system, eliminate toxic overload and essentially hit the "reset" button on your bad eating habits. But that's not all! Cleansing can also help with fatigue, stubborn weight gain, acne, cravings, bloating and pinpoint food sensitivities.
Vicious cravings go away
We'll help you skip the 3rd cup of coffee and not devour the cookies
Over time, your body becomes reliant on these things to wake up and power through the day. We'll retrain your tastebuds and give your system a break from these stimulants to truly recharge.
Less bloating
Remove foods that cause digestive distress
You'll be consuming large amounts of fruits and vegetables that are naturally high in fiber to gently cleanse your colon. You'll also drink tons of water to flush out the system.
increased energy levels
Natural energy is right around the corner
We'll train your body to sleep well by removing stimulants, setting a bedtime routine and allowing the cleanse do the work for you. You'll sleep like a rock and wake up naturally energized.
Start to Lose Weight
You've tried dieting… and it doesn't work
Our cleanse jolts your metabolism and resets your cravings, encouraging you to eat the entire time. Food is fuel and our plan is very successful in being the catalyst for weight loss. Just read the reviews at the bottom of the page from our cleanse grads.
Skin Clears up
Glowing skin is just around the corner
You might feel too old to have acne, yet you're not alone. Changing your diet can have remarkable effects on acne, eczema and psoriasis and minimize the medications you use for treatment.
Reduced body aches + joint Pain
Zap inflammation naturally with foods that heal
We'll be removing foods that cause inflammation and consuming ingredients that helps alleviate it— which can reduce joint pain and increase mobility as well.
"Eat food. Not too much. Mostly plants." — Michael POllan
On our cleanse, you'll learn how to incorporate green smoothies, roasted nuts, fresh fruit, healing tonics and plant-packed meals into your busy days.
★★★★★ 320 REVIEWS
Join the 7-Day Cleanse
Kick start your health journey with our 7-day cleanse, filled with nourishing seasonal recipes, comprehensive nutrition plan, grocery list & time-saving prep guide.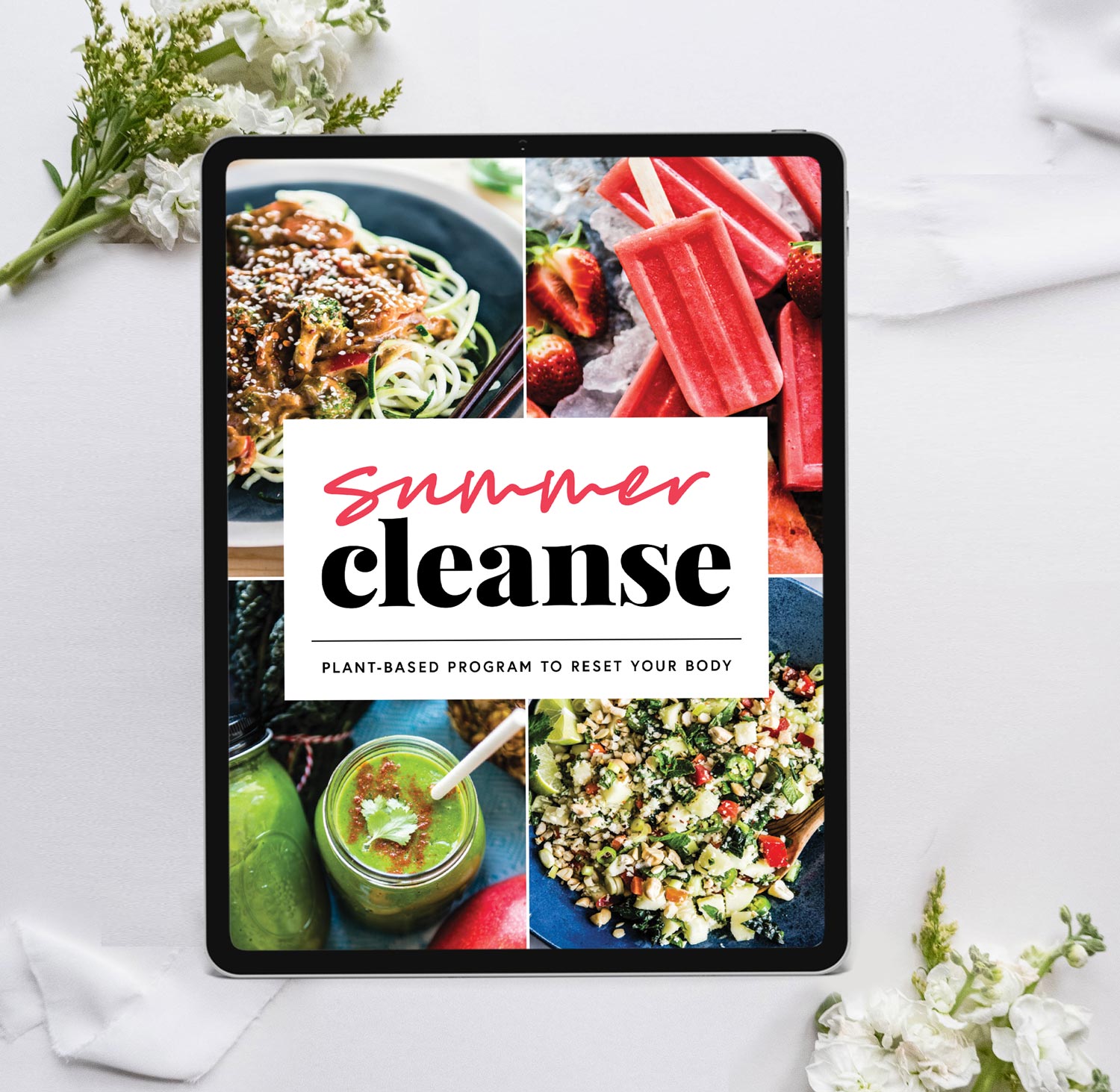 Summer FLAVORS
$59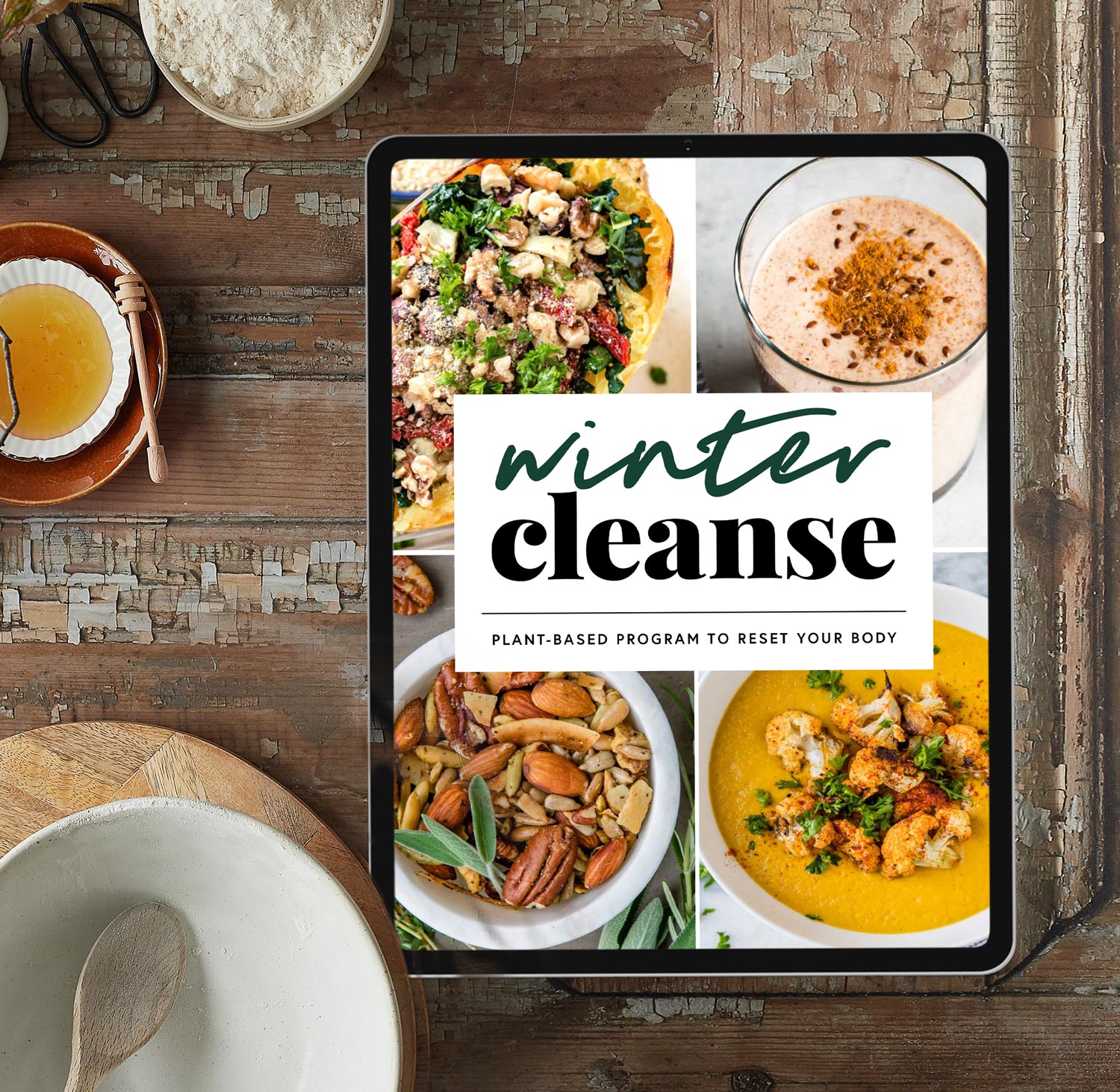 Winter FLAVORS
$59
---
I went into this not to lose weight, but to clean up my eating, gain more energy, sleep better, improve my digestion…..it did all that and more! I can honestly say I've never felt better! Will I do it again? Without a doubt!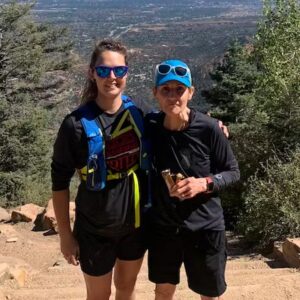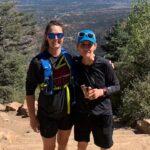 We have spring and autumn cleanse kits available. Visit our 21-Day Cleanse to learn more.
I look forward to this cleanse as a way to reset, begin anew and recommit to my health journey! The recipes are fresh, tasty and just what I needed. You don't have to do the thinking- they did it for you. I'm 5 pounds down… just by eating healthy.
Aja Holmes
San Francisco, CA
The first couple of days were hard leaving caffeine behind, but it was totally worth it. I love feeling less bloated with great natural energy. I'm feeling lighter and lean!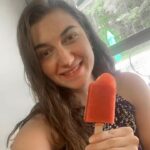 Kelly Klukowski
Brooksville, FL
My home is stocked with all the good foods my body needs. I no longer eat or even crave sugar (which was my biggest downfall). My blood sugar levels are down and I am off some of my meds. I am enjoying the recipes and the energy I have gained. Thank you for adding years to my life!
Patty
Hermitage, TN
I am 69, and I can honestly say, I wish I had known about this in my 40's. Adopting this lifestyle would have saved years of misery and expense due to medical issues.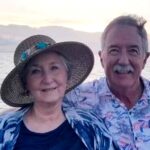 Valerie Rodriguez
Daphne, AL
I needed this right now, all of it! This is so much more than a "diet" or even a health plan. It's a way of life. I'm sleeping better, feeling better and hey, I've dropped 5 pounds without ever once feeling deprived. Loved the amazing recipes. Many will be in permanent rotation.
Margo Smith
Santa Barbara, CA
What You'll Eat on the 7-Day Cleanse
During the 7-Day Cleanse, you'll be removing hard-on-your-body foods like coffee, sugar, meat, dairy, etc., and adding in more leafy greens, produce, healthy fats and plant-based proteins. When you do this, you're not only doing yourself a favor by paying careful attention to your body, but you're also boosting your metabolism and re-balancing your vitamin and mineral intake.
Coconut water: This drink is often considered nature's Gatorade, providing essential electrolytes to hydrate from the inside out. If you don't love the taste, feel free to dilute it with water.
Fresh herbs, especially cilantro, are known for their detoxifying abilities, particularly chelating heavy metals. Mint is wonderful for bloating and relaxation.
Fruit is a wonderful natural sweetener and contains fiber, which helps slow down the absorption of sugar into your bloodstream. Fruit contains essential vitamins, minerals and supports hydration. We'll use more low-sugar fruits, like strawberries, blueberries and peaches to blend into smoothies.
Ginger is an inflammation fighter, brings warmth and energy to the digestive system and calms the stomach.
Healthy fats are used by the body as a source of fuel to stimulate metabolism and also help your body absorb all the awesome nutrients you're consuming. Coconut oil, avocado and olive oil are incorporated into the 7-day cleanse.
Leafy greens contain phytonutrients and fiber that are great for digestion. Spinach, kale, chard and parsley also help cleanse your body and keep your liver happy and healthy. Between smoothies, salads and veggie bowls, you'll use a variety of leafy greens while cleansing.
Lemons are an excellent source of vitamin C and antioxidants, which help remove free radicals that can damage cells from the body. Using freshly squeezed lemon juice in a tea helps activate your digestive system and push out toxins.
Natural sweeteners are used to add nutrients and energy to recipes. You'll use maple syrup, honey, pineapple and bananas to create tasty meals and curb any sugar cravings.
Nuts and seeds are high in protein, healthy fats, calcium, iron and magnesium. We'll use walnuts, cashews, almonds, pepitas and sunflower seeds to add plant-based protein and crunch to dishes.
Vegetables are packed with fiber, low in sugar and contain essential vitamins and minerals. They taste great seasoned with herbs, spices and sauces. Enjoy a variety of cauliflower, celery, carrots, bell peppers, broccoli and sweet potato as we season them to perfection with sea salt, black pepper and a variety of spices.
7-Day Detox Plan
Enjoy our plant-based cleanse plan packed with smoothies, snacks, meals, tonics and dessert to satisfy your cravings, detox your body and get your health goals on track. You'll happily eat your way through the week as we teach you that food is your friend, not the enemy.
Foods to Avoid on the 7-Day Cleanse
It's important to not think of cleansing as food deprivation. Instead, focus on food replacement.We season every recipe with a variety of spices, herbs, and superfoods to make every bite taste incredible. That's just the beginning! You'll also learn how to prep ahead, stay hydrated, learn when to eat and happily watch your body transform before your eyes just by eating more plants.
Here's what we remove and why...
Refined Sugars: Refined sugar is acidic, highly addictive and can contribute to mood problems, weight gain and tooth decay. It also leads to spikes in our blood sugar, giving us false "highs," followed by crashes in energy that leave us more tired than we were to begin with.
Gluten: Being one of the most common food allergies out there, gluten is a protein composite that creates a sticky substance in the gut and takes significantly more energy for the body to digest. We'll avoid foods like wheat, rye, barley, oats and other grains.
Legumes: Lentils, beans and peanuts are avoided while cleansing because of their high content of lectins and phytic acid.
Caffeine: Caffeine messes with your sleep, stress levels, adrenal glands and gut with a "high" that can also irritate your nervous system. The artificial additives and sweeteners in soda are also neurotoxins and have been linked to bone loss — yikes!
Alcohol: Did you know alcohol wreaks havoc on your body's natural blood sugar regulation, which stimulates cravings for sugar and carbohydrates? It also interferes with nutrient absorption and is toxic to the liver.
Dairy: the #1 food sensitivity is dairy, which comes in many forms such as milk, cream, cheese, butter, yogurt. Avoiding them for a week can give you remarkable results, just wait.
Meat: Meat can take up to four full days to get through your digestive system. This cleanse is full of fast-moving and easy-going foods, which is why our cleanse is 100% plant-based recipes.
As hard as the elimination part of the cleanse may be, it's also quite rewarding. Over time, your body becomes reliant on these things to get you through the morning, your 3pm slump, or help you unwind at the end of the day. So naturally, when you detox from them, you'll experience some withdrawal symptoms usually around the second or third day of the cleanse. Promise, it's absolutely worth it when your energy levels rise, sleep quality improves and the digestive system heals. Your kitchen will become your farmacy, healing your amazing body from the inside out.
How often should I cleanse?
This 7-Day Cleanse can be the catalyst to a healthier, lighter, more energized YOU! With more energy and less weight, you'll understand why eating plant-based is amazing. You can do this cleanse every season, if you wish (which is what I do).

It's not easy to eat 100% plant-based all the time with busy lives and unexpected stress. We all fall off the healthy eating wagon… which is why I recommend doing a cleanse each season. This helps you get back on track, build on the habits you have embraced and see momentum.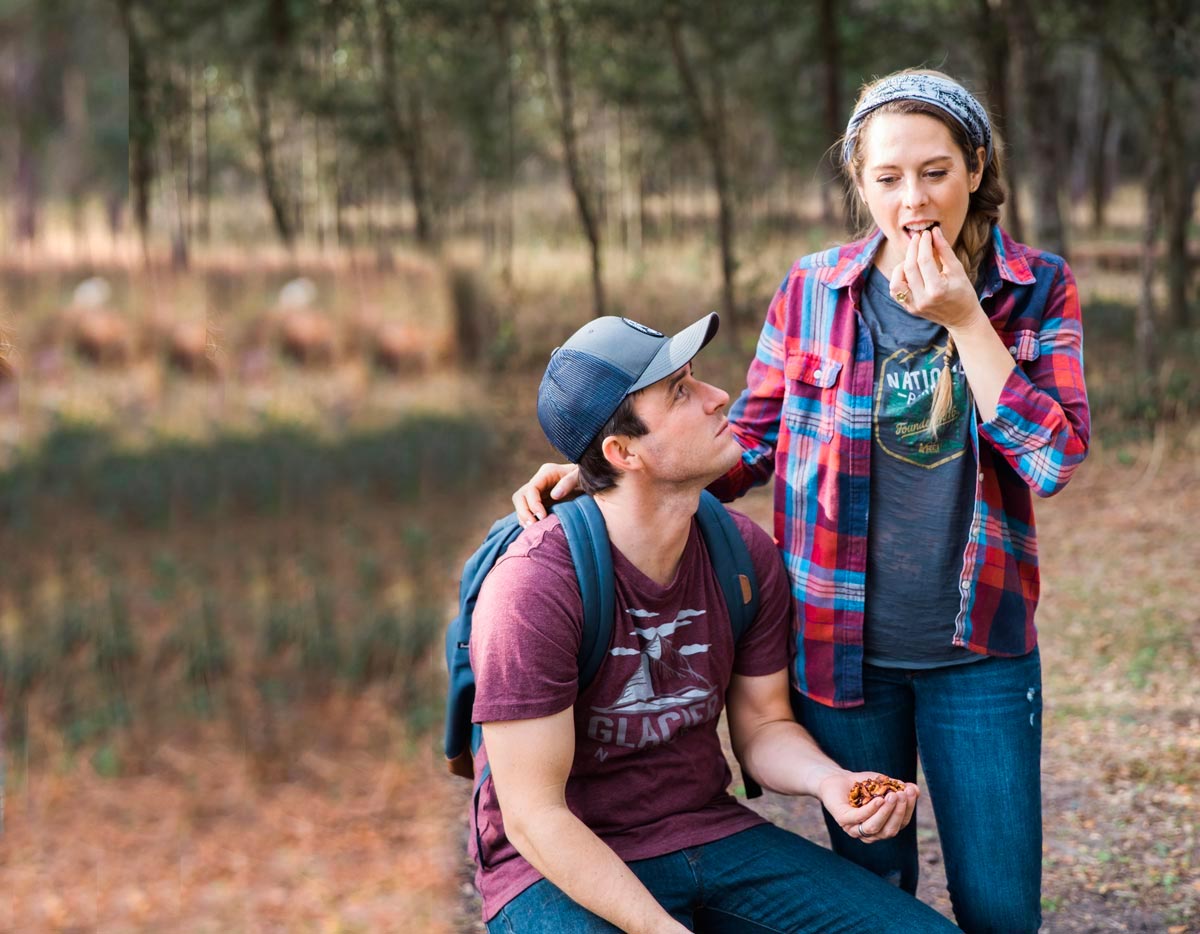 Our cleanse plan is 100% plant-based and designed to give your body a break from caffeine, sugars and processed foods while loading up on satisfying, nutrient-rich meals. Use these seven days as a quick transition to jump start your journey to health.
To help your body push out chemicals, additives, and toxins in your body, you'll be filling up your
plate with foods that support detoxification and reduce inflammation. Get ready for fiber-rich veggies (seasoned like a pro chef!), fresh fruits, nuts and seeds, green smoothies, and herbal teas to detox from within.
Eat More Plants. However. Whenever…you can.
Studies continue to show how impactful this simple change can be on your body, mindset and longevity. We can't afford NOT to try this way of eating and living.
Remember, this cleanse is about loving yourself inside and out! So be gentle and gracious. Cleansing takes time and can use up your energy. Rest up, eat up and slow down your lifestyle as needed.
Bottom line: Allow the cleanse to do the work. Don't push yourself too hard physically. Take the break you deserve. Once you're through the cleanse, your skin will start to glow, bloating will diminish, and energy levels will go through the roof. You're literally about to eat your way to a rawkin' body that'll equip you to go after the things you want in life. From playing tag with the kids to traveling to Italy to growing a backyard garden— having the energy and strength to do those things starts with what you're eating.
Common Questions
What if I can't have certain nuts, veggies, fruits, etc.?
If you want the full benefit of cleansing your body, stick with the plan as close as possible. The meal plan was crafted by our holistic nutritionist for optimal cleansing. This is not a vacation, it's a cleanse. Yet of course if you truly cannot stand cilantro, turmeric or fennel, you can substitute them out for something you do enjoy, or choose another meal.
What are the side effects of the 7-day cleanse?
You may experience short-term symptoms like: headaches, bloating, muscle cramps, skin irritations, fatigue, irritability, mood swings, or change in bowel frequency. These symptoms are completely normal and expected.

It usually takes between 2-5 days to complete the withdrawal phase of the cleanse, yet it's absolutely worth it. Giving your body a break from stimulants will allow your organs to heal and your body to recharge fully. Remember, these symptoms are proof that the cleanse is working and your body is getting the care it needs.
How long will I be in the kitchen for each meal?
You'll definitely spend more time in the kitchen throughout the cleanse. In some ways, this is like a crash course plant-based cooking school. I highly suggest following our prep guide to make most of the smoothies, snacks and meals over the weekend. Set aside 3-5 hours on Sunday to prepare the recipes for the week and you should be good to go.
I have a crazy busy schedule, is this realistic for me?
We know all about busy schedules which is why we've provided a weekend prep guide that saves you tons of time during the week. Yet, I wouldn't suggest doing a cleanse in the middle of a highly stressful time.
The cleanse gives you a wonderful opportunity to really listen to your body. It's an individual experience that differs for everyone. Depending on the level of toxicity in your body, there may be some less- than-amazing symptoms in the first 3–5 days, such as headaches, nausea, fatigue, skin irritations, etc. Once you hit day five, these should only be distant memories, and you'll be well on your way to greatness. But some people sail through the entire cleansing period with no side effects at all. You may feel amazing throughout the entire cleanse, or your energy may wax and wane a little.
Will I be hungry while on the 7-day cleanse?
This cleanse is not designed to starve you, and you're not limited in the number of times you eat, or the amount you eat – only in what you eat. If you do get hunger pangs, make sure that you're really hungry, and not just bored or thirsty. If it's a case of real hunger, go for one of the snack recipes, a piece of fruit, or a small
handful of nuts, or seeds. One tip to avoid hunger is to chew your green smoothie. This may sound silly, but the chewing action signals your body that food is on the way, and triggers the digestive processes.
Is this safe to cleanse while pregnant or nursing?
Pregnancy is not the ideal time to start our 7-day cleanse. Although our cleanse is nutrient rich and nutritionally balanced, it will also be detoxifying. Toxins released during the cleanse can pass through to your bloodstream and breast milk. Instead, focus on nourishing your body and your baby. Use our Rawk the Year Meal Planner to get weekly meal plans that support your health goals through the early stages of motherhood.
Who shouldn't do a 7-day cleanse?
You should avoid cleansing in the following situations: advanced cancer, under 16 years of age, if you have an eating disorder, kidney or liver disease, and if you're underweight. If you have a blood sugar regulation issue (diabetes, hyperglycemia, hypoglycemia) or any other medical condition, you should seek your doctor's advice before undertaking a cleanse.
Can I workout during the cleanse?
You may find that you have more energy than normal—and more motivation! Why waste it?
Get moving! Be mindful that you may need to take it down a notch though. If you normally exercise fairly intensely, reduce your output until you feel strong and energized.

If you don't normally work out, you would do well to include some regular walking, yoga, swimming or gardening during this time. Try to sneak in some incidental exercise, such as getting off the train or bus one or two stops early and walking the rest of the way. Or park further away from the entrance to the shopping center and walk.
Can my husband do this with me?
Absolutely. My husband loves our cleanses thanks to the clear meal plans, tasty recipes and the results he gets. Like most men, the weight just seems to fall off just by saying "I'm in!" You'll need to double the grocery list and recipes to make enough for you both.
What if I don't like the cleanse?
We offer a 7-day money back guarantee. This gives you time to review the program, try a few recipes and decide if you're ready to commit to a cleanse plan that will get you results.
What's the difference between the Summer and Winter cleanses?
Due to demand, we've created two seasonal 7-day cleanse programs that celebrate each season with specific ingredients. The smoothie, snack and meal recipes in the two programs are completely different, giving you variety of recipes and supporting a seasonal approach to eating clean throughout the year. We also have a spring and autumn 21-Day Cleanse that are quite popular.