Have you ever spent an active day outside, but failed to stay hydrated? Chances are your body didn't receive enough natural electrolytes. That's why I created a smoothie booster cube recipe designed to give your body more natural electrolytes. Here's why it's important:
What are natural electrolytes?
Electrolytes are minerals that are vital for normal functioning of the human body at a cellular level. They conduct electrical impulses through water that are relayed between cells and organ systems.
Potassium, sodium, calcium, chloride, phosphate, and magnesium are all electrolytes used by the body and are sourced from the foods we eat. This includes many fruits and vegetables you probably eat every day.
Most every system in the body relies on these electrolytes, but especially the nervous system, circulatory system, and muscular system.
Our bodies rely on a this delicate balance of vitamins, minerals, and water to keep things humming along. When something gets out of whack, such as with an electrolyte balance, it can make us feel "off" and even cause more serious symptoms like muscle cramping, dehydration, headaches, fatigue, blood pressure issues, and more.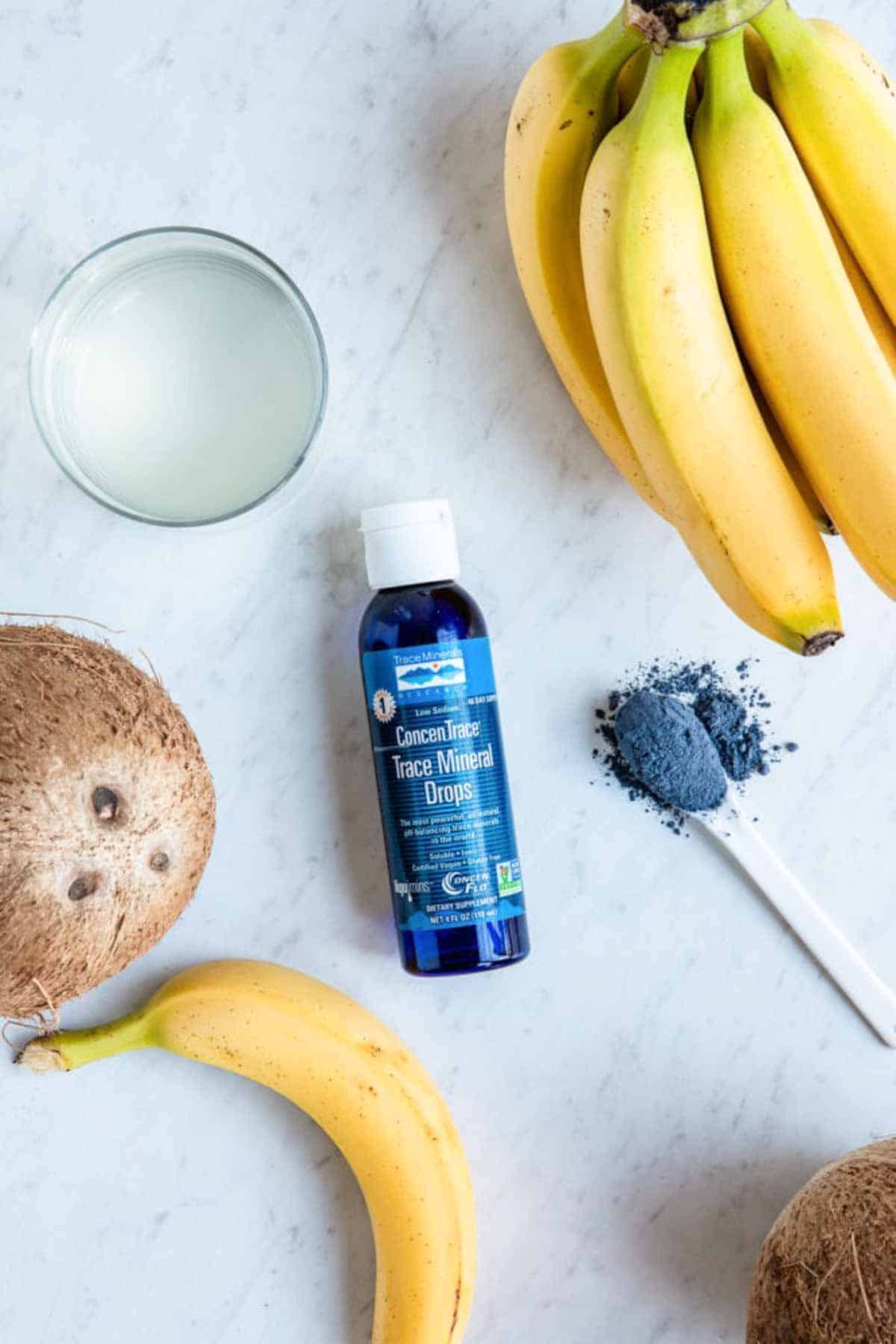 What do natural electrolytes do?
To contract properly, the body's muscles, including the heart, need calcium, sodium, and potassium. When an imbalance occurs, the muscles may twitch, become weak, or contract excessively (cramping). This includes skeletal muscles and smooth muscles within the digestive system, heart, and other systems.
Because electrolytes us water to conduct the impulses, it is vital to stay properly hydrated. If there's not enough water, the signals can't be sent properly. Conversely, if there's too much water or a concentration of electrolytes, the same thing can happen. So an electrolyte imbalance can occur when there is a deficit or overabundance.
Electrolytes leave the body mainly through the skin (sweating) and filtration through the kidneys (urination). If there is too little water in the body, the electrolytes are filtered out of the kidneys to achieve a normal balance. Likewise, if there is too much water, the body would rid itself of the excess to restore balance.
During the hotter months of the year, one of our team members, Lindsey, likes to use ConcenTrace® Trace Minerals Drops to add an extra boost of electrolytes on days when she's doing a lot of work outside or perspiring more. The liquid contains very concentrated levels of minerals magnesium, chloride, sodium, potassium, sulfate, lithium, and boron sourced from concentrated seawater from Utah's inland sea. Some home water filtration systems remove these minerals from the water, so it can be an easy way to add them back. A mere 20 drops will remineralize a gallon of water. Lindsey says she uses these drops to successfully prevent and treat muscle cramping in her legs and other extremities.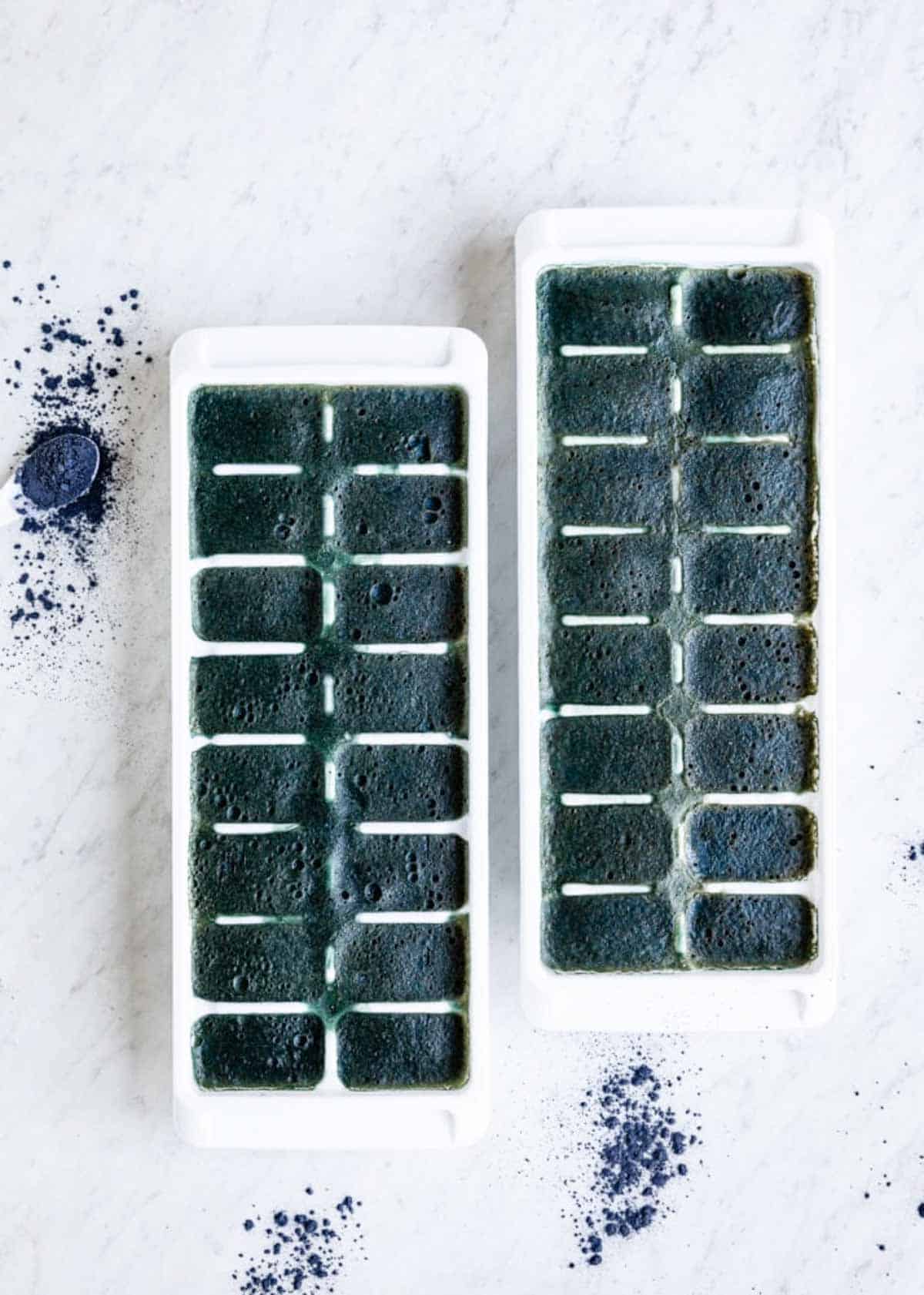 Most common electrolyte imbalances
Sodium and potassium are the most common electrolyte imbalances that occur, generally through sweating due to heat and/or exertion. However, other factors can create an imbalance such as illnesses or diseases that cause dehydration or prevent proper filtration of the blood. Viruses, infections, cancer and cancer treatments, eating disorders, heart problems, a decline in kidney function, blood levels that are either too acidic or too alkaline, and even side effects of medications may also contribute to imbalances.
When there is an excessive concentration of magnesium, sodium, potassium, or calcium, this can affect the body by inducing an irregular heartbeat, blood pressure changes (too high or too low), weakness and fatigue, nervous system problems including numbness, mental fog and confusion, muscle spasms and cramping or twitching.
How to treat an electrolyte imbalance
Treatment for electrolyte imbalances depends on the cause and severity. Generally it's a simple fix of replenishing electrolytes though rehydration with liquid that contains naturally occurring or added sodium and potassium, and other electrolytes as needed.
For severe hydration, it may be necessary to rehydrate through an IV in a hospital or clinical setting. In the case where water is depleted but there is a concentration of electrolytes, the person with be given IV fluids that contain a combination of water and glucose to help facilitate a balance. (Note: for serious diseases such as kidney disease, it may not be possible to prevent electrolyte imbalances and may be hard to treat.)
Are sports drinks good for you?
Sports drinks have long been all the rage as ways to hydrate and replenish whether it's during a sports game or other times of physical exertion. However, if you look closely at the labels you'll find some unsavory ingredients including artificial flavors and colors. In an attempt to appeal to a larger audience, there are even organic, dye-free sports drinks available now.
Natural Electrolytes Replenishers
As mentioned above, there are plenty of fruits and vegetables that provide us with the necessary electrolytes through a varied, healthy diet. But in the case of an imbalance, there are two excellent, natural electrolyte replenishers that are loads better for you than sports drinks – 100% pure coconut water and bananas.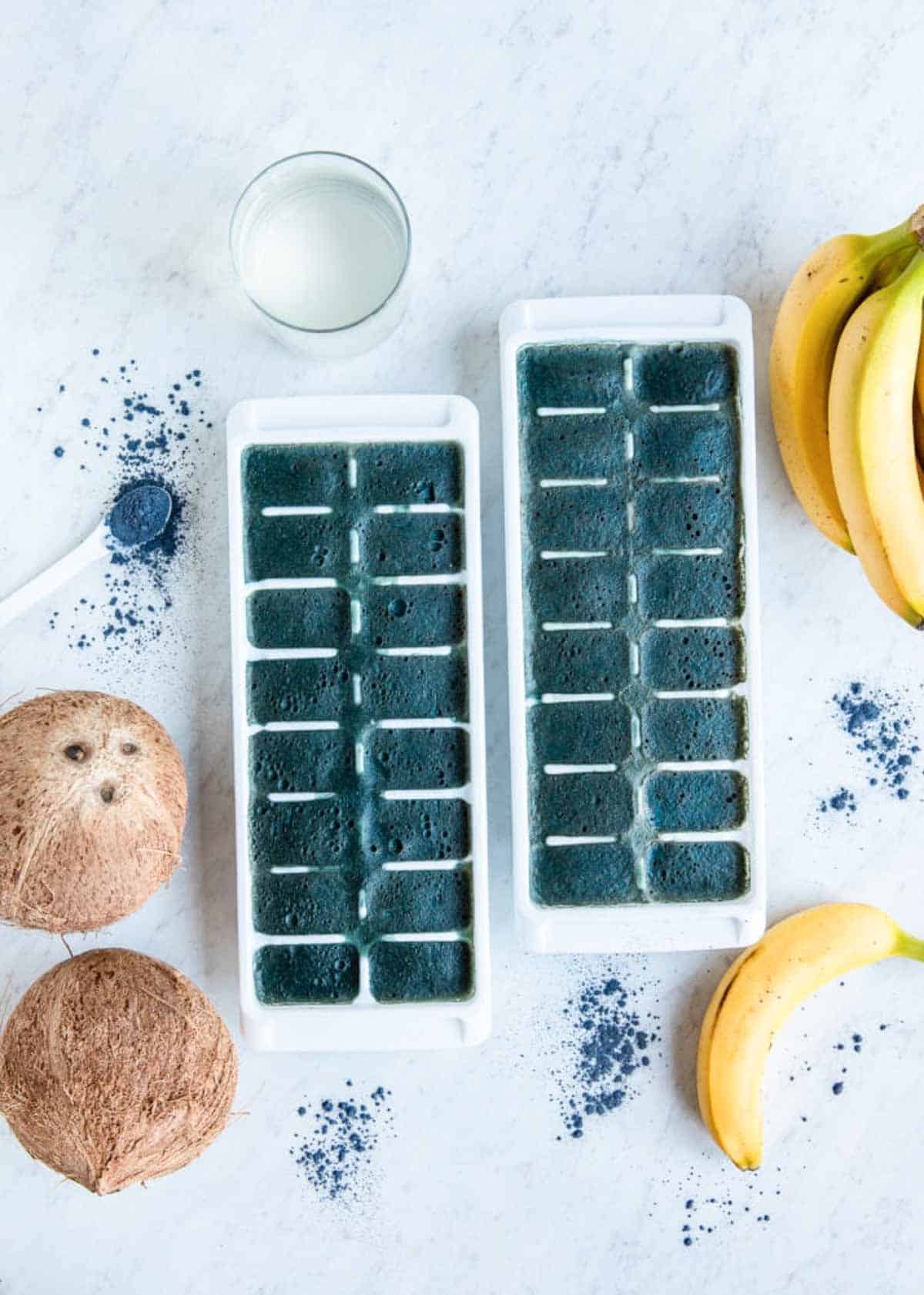 Coconut water is an incredibly good source of potassium, it is also naturally sweet which can help provide natural, simple carbohydrates for energy. There are accounts of medics injecting fresh coconut water straight into the IVs of soldiers who were suffering from dehydration, effects of being out in the elements, injuries, or other ailments.
Bananas are also known for their potassium, which is essential for maintaining normal blood pressure levels and heart function.
Here are some other plant-based foods that help maintain or balance electrolyte imbalances:
Dill pickles
vegetable juices (particularly tomato)
lettuce and other leafy greens (spinach is great!)
olives
potatoes with skin
bananas
nuts and seeds
melon and cucumber
citrus fruits
broccoli
sweet potatoes
berries
other produce with a high water content
In other words, green smoothies and plant-based meals are amazing for keeping your body's electrolytes in balance and staying hydrated. 🙂
Butterfly Pea Powder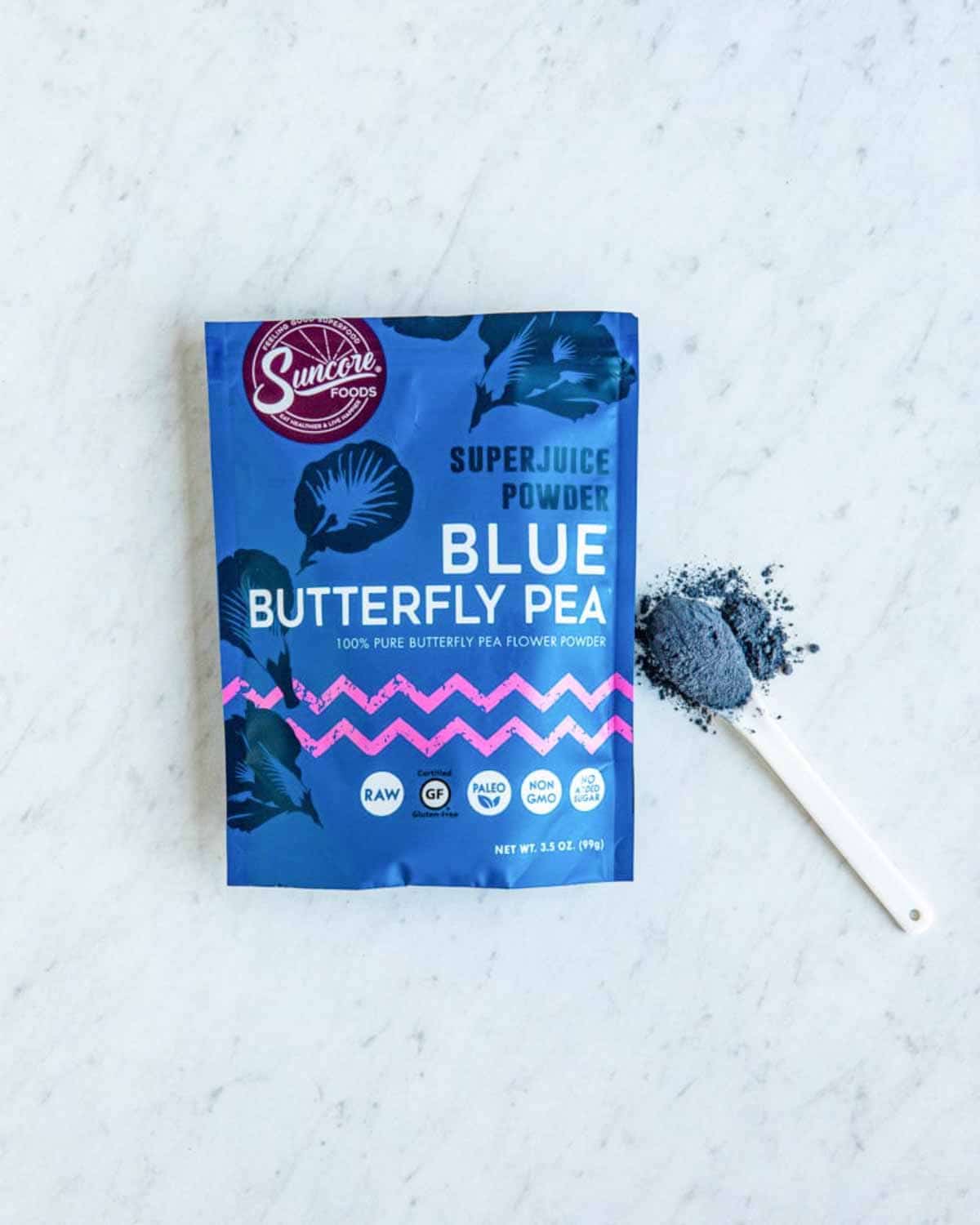 Butterfly pea powder is another ingredient included in this recipe. It's not a source of electrolytes, we just love the pretty blue color it adds. It is a superjuice powder that is derived from the vibrant blue blossom of a type of pea plant native to Asia. The flavor is reminiscent of matcha (though much milder) and other herbal teas. Fun fact: the color remains blue in neutral or basic pH levels and turns purple to pinkish purple when mixed with acidic liquids. To keep these cubes on the bluer side (think: water and hydration!) I added a little pinch of sodium bicarbonate (baking soda) which is another electrolyte replenisher, as well as a little bit of pink salt (not pictured).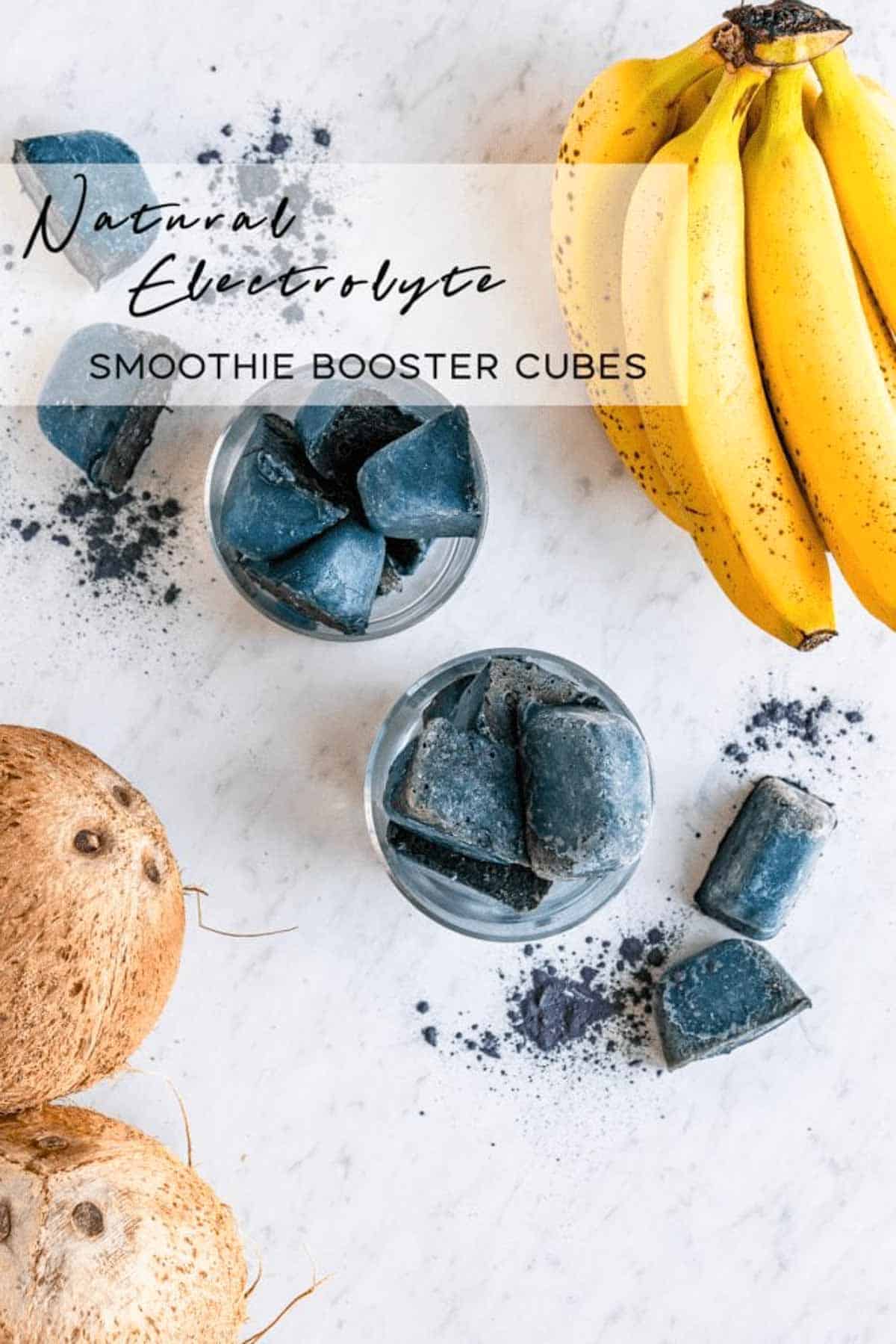 We recommend adding these cubes to the following recipes:
Mango Melon Madness
Southern Charm Cantaloupe Smoothie
Watermelon Acai Smoothie
Peach Coconut Dream
Cantaloupe Grape Sweetness
Chia Berry Green Smoothie

Print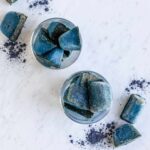 Natural Electrolytes Smoothie Booster Cubes
---
Author:

Jen Hansard

Prep Time:

5 minutes

Total Time:

5 minutes

Yield:

8

servings

1

x

Diet:

Vegan
Description
Replenish your electrolytes naturally with these smoothie booster cubes made with plant-based ingredients.
---
5

large bananas, peeled and sliced

2 cups

100% pure coconut water, unsweetened, preferably not from concentrate

4 teaspoons

Concentrace Trace Minerals (optional)

1

–

2

teaspoons butterfly pea powder (optional)

Pinch himalayan or other sea salt

Big pinch baking soda (optional, to enhance color)
---
Instructions
Place ingredients, including optional ingredients if using, into a blender and puree until smooth. Add a little more baking soda, if needed, to achieve a bluer color, if desired.

Pour into two standard, 16-well ice cube trays. Rap a few times on the counter to help release any bubbles. Freeze for several hours, preferably overnight, until firm.

Pop frozen smoothie cubes out of trays and transfer to a freezer-proof, airtight container.

To use, add 4 cubes per serving to your favorite smoothie recipe to replace 1/2 cup fruit, or blend 8 cubes (per serving) plus enough water or coconut water for use as a quick way to replenish electrolytes.
Notes
Nutrition info includes the optional ingredients.
The butterfly pea powder adds the blue color, without any other additions, the cubes will be light cream in color. Any superfood juice powder can be used to create other beautiful colors.
Category:

smoothie

Method:

blending

Cuisine:

american
Keywords: smoothie cubes, electrolytes, coconut water, banana