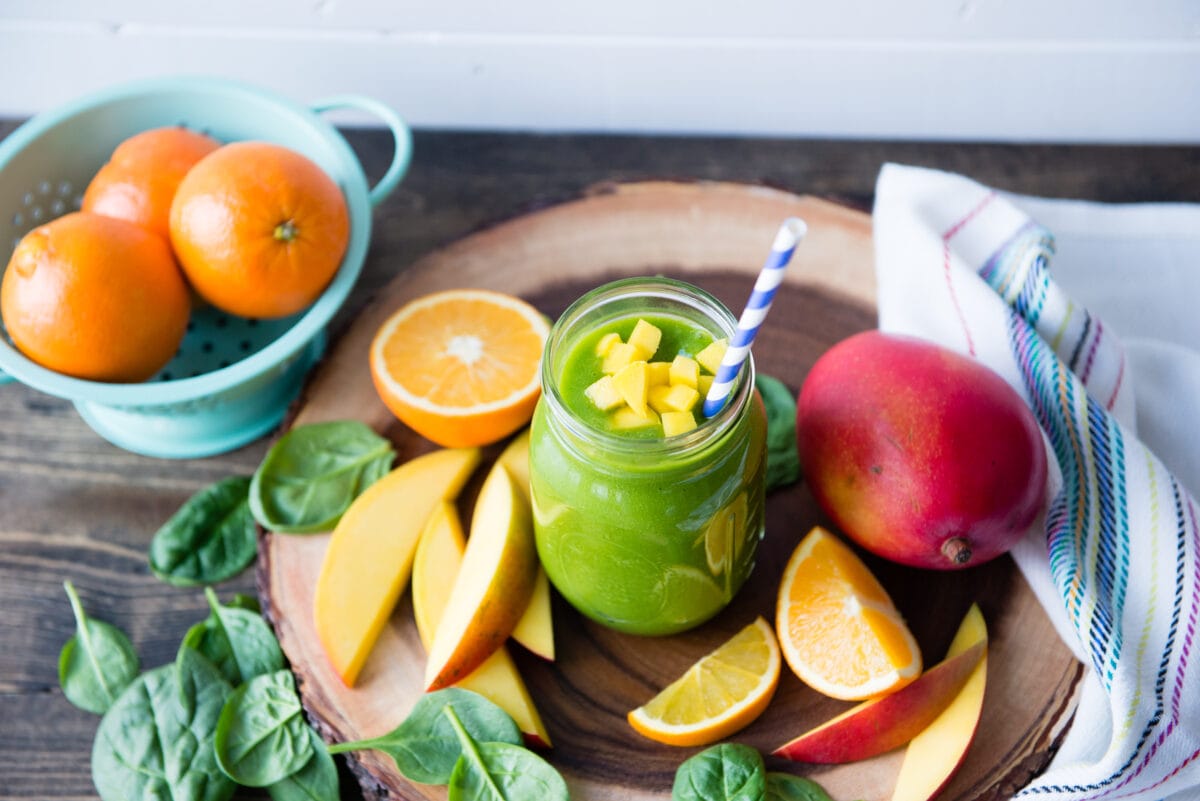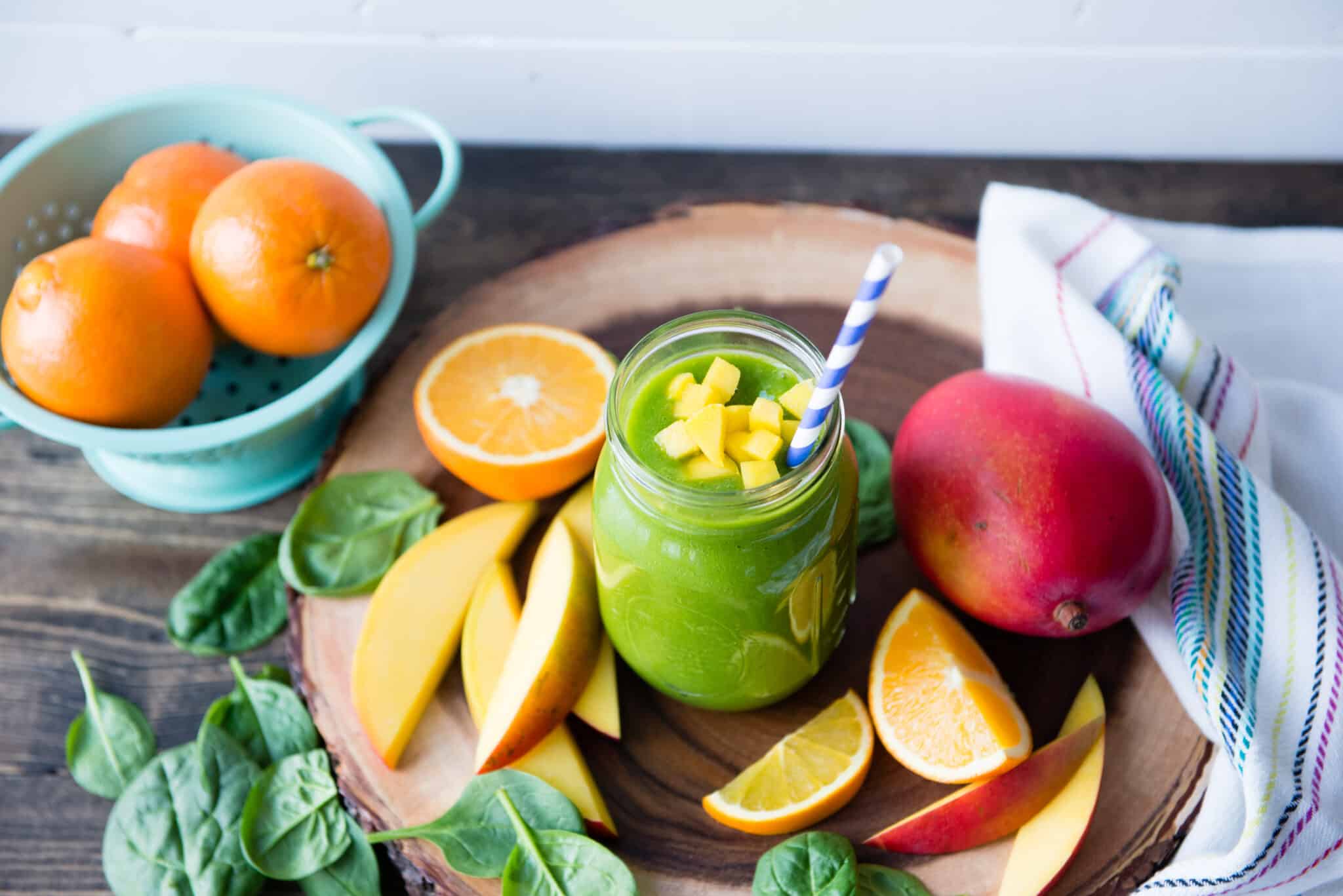 February is American Heart Month. Put a little love in your heart by blending this mango green smoothie recipe!
At the heart of all of our recipes is peace, love, and leafy greens. And this smoothie is no exception. But I guess you could say we took it a little further by creating a recipe with heart health specifically in mind.
Protect Your Heart
Did you know that in the United States, about 610,000 people die of heart disease every year? To put that into perspective, that's 1 in every 4 deaths, making heart disease is the leading cause of death for both men and women. "Every year about 735,000 Americans have a heart attack. Of these, 525,000 are a first heart attack and 210,000 happen in people who have already had a heart attack." It's a sobering thought. (source)
Preventing heart disease should definitely be at the top of the list of reasons to eat healthier. And for more people, that doesn't always mean excessive change – sometimes it's the small changes that add up over time and have as great of an impact as the big things. A small change we made was as simple as blending up a green smoothie. And it led to making more changes. (We're not there yet! Baby steps!)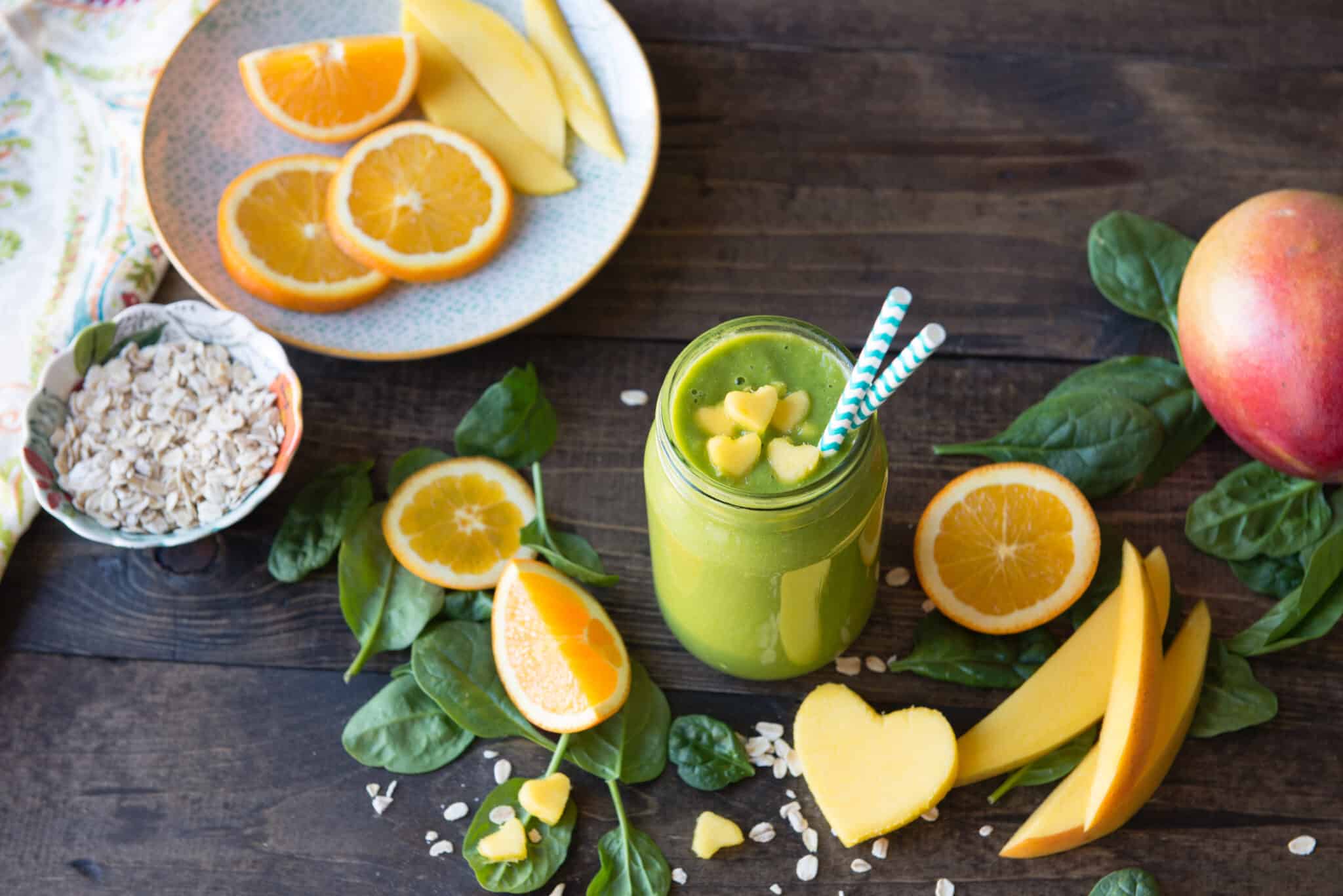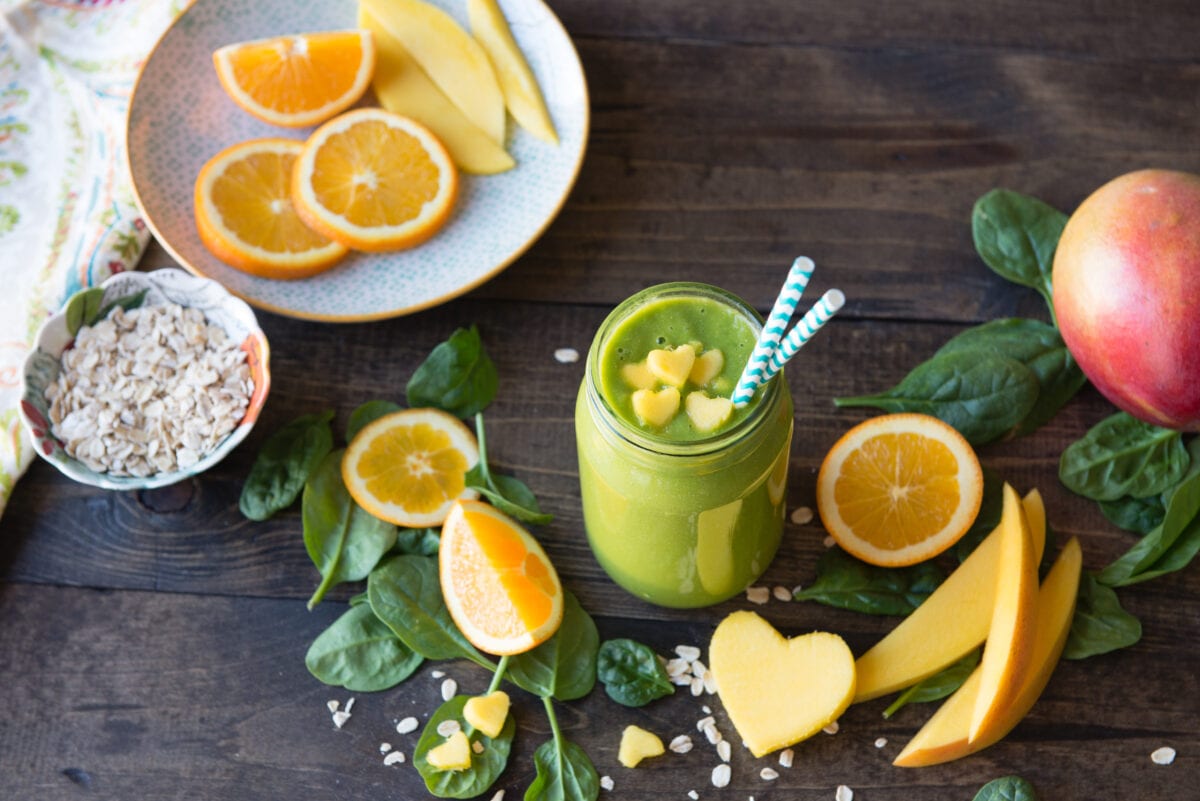 Any of our green smoothie recipes are great for your body's health, but we made this one especially for a heart-healthy boost by including oranges and rolled oats. Oats are high in dietary fiber and studies have shown that oats help lower bad cholesterol levels which can help prevent cardiovascular disease and stroke. And oranges contain plenty of soluble fiber, as well as flavonoids like hesperidin, both of which helps to prevent blocked arteries by reducing blood cholesterol levels. The high levels of vitamin C in oranges are great for the immune system. See what other foods are on our list of things to eat for heart health.
Green smoothies are a great way to get extra fruits and veggies, fiber, vitamins and minerals, and other nutrients into your day to keep your heart and body healthy.
Psst! This mango green smoothie is great for your heart, so share it with someone you love!