Salad needs to be exciting for me to want to eat it. This mixed greens salad ticks all the boxes with a bit of crunch + lots of strawberries. Don't be intimidated by the fact that a mixed greens recipe has a little bit of everything in it… these greens all have different flavors that come together for a tasty lunch.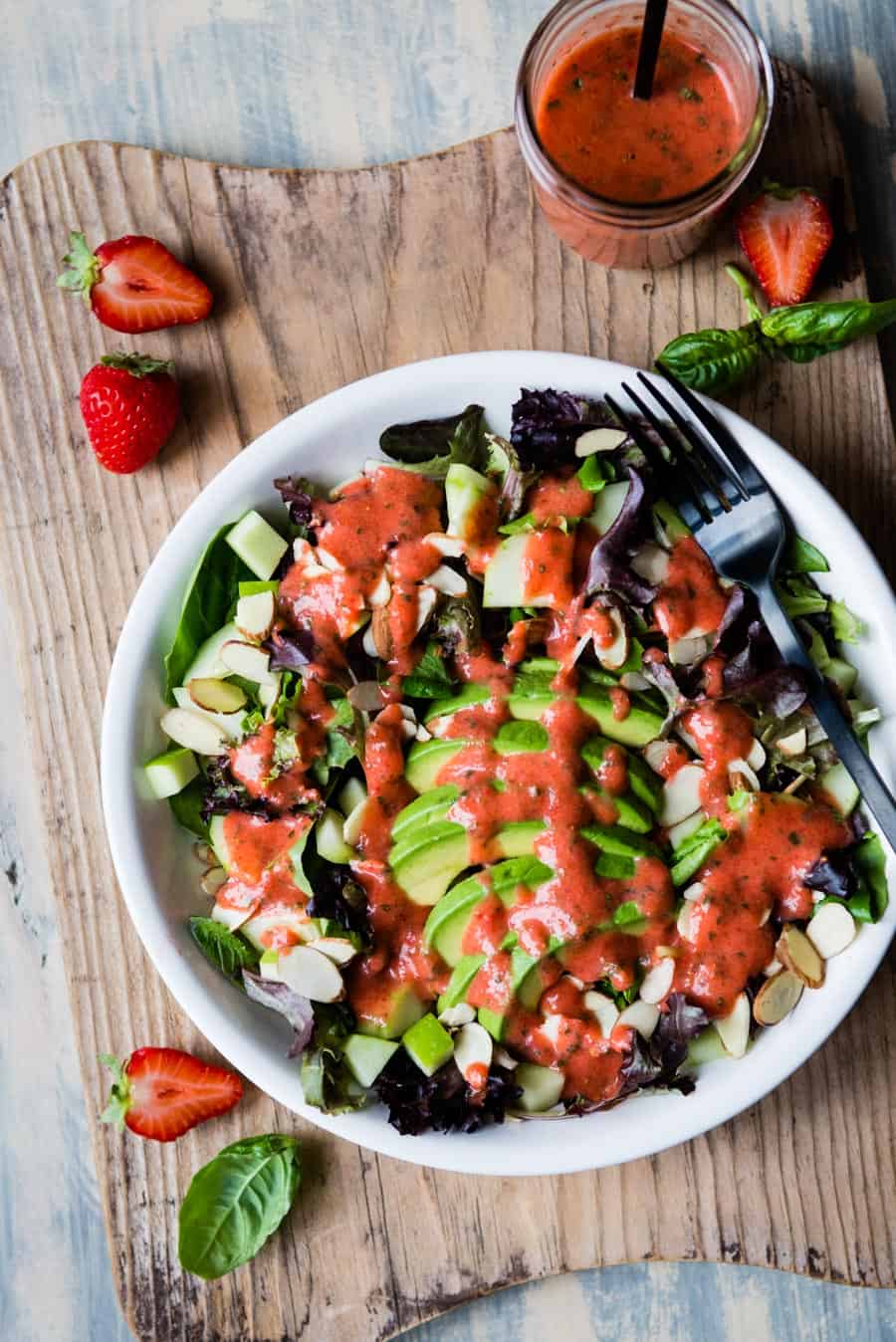 Who says a mixed greens recipe has to be boring? Not me!
Well, at least not me anymore. I used to cringe at mixed greens… yet I realized not all salads are created equal. Take this gem for instance.
This mixed greens recipe is filled with a nutrient-rich leafy green base, tangy green apple, creamy avocado, and crunchy almonds. Seriously, this salad is the perfect way to fuel your body with tons of plant based goodness!
Table of Contents
What to do with mixed greens
Making a salad that actually tastes good only takes a few key elements: fresh greens, toppings and a good dressing. As a result, the days of ranch on iceberg are over for good! Hallelujah!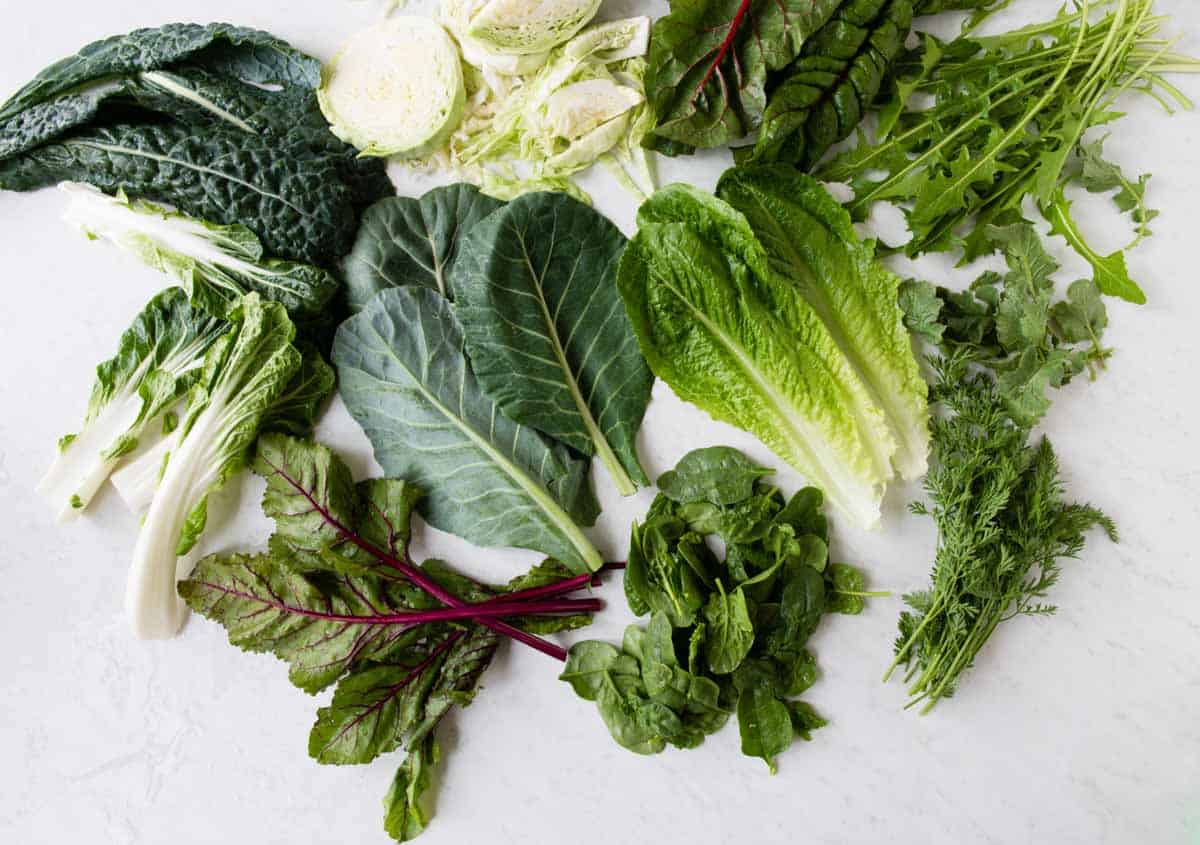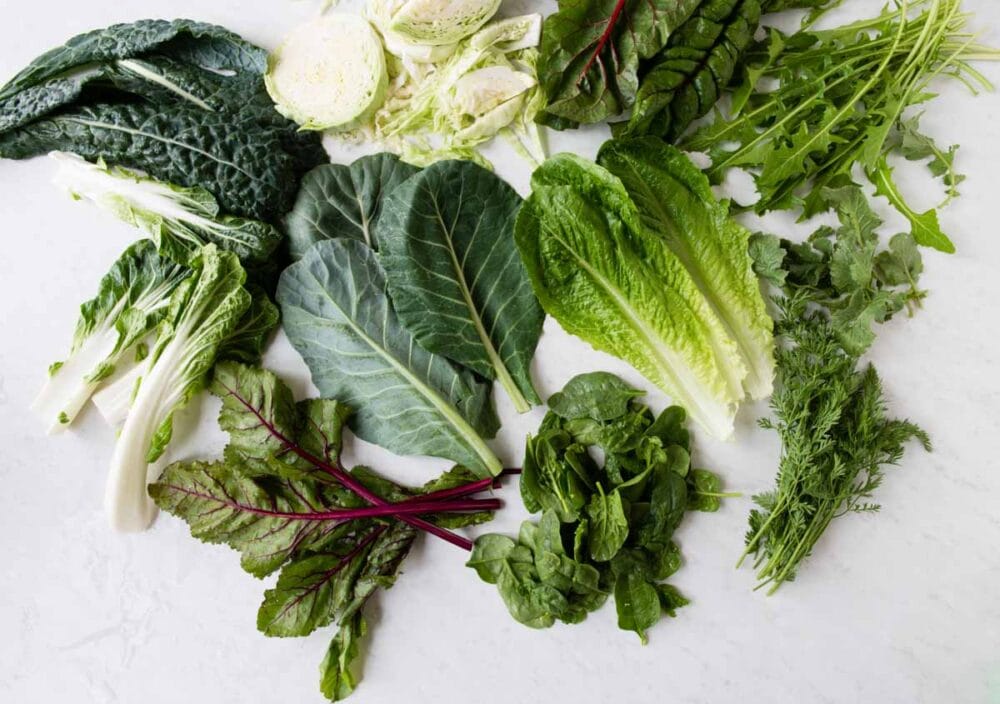 Why are leafy greens good for you?
Did you know you can get not only nutrients, but also water, minerals and fiber from an awesome salad of mixed greens like this one? Obviously these are some pretty powerful plants!
According to a study done by Harvard, greens like kale, spinach and arugula are powerhouses when it comes to providing you with nutrients like Vitamin A, folate and Vitamin C – plus fiber, water and magnesium to help your digestion. Meanwhile, you just thought you were enjoying a yummy bowl of mixed greens topped with your fav homemade dressing. Go you!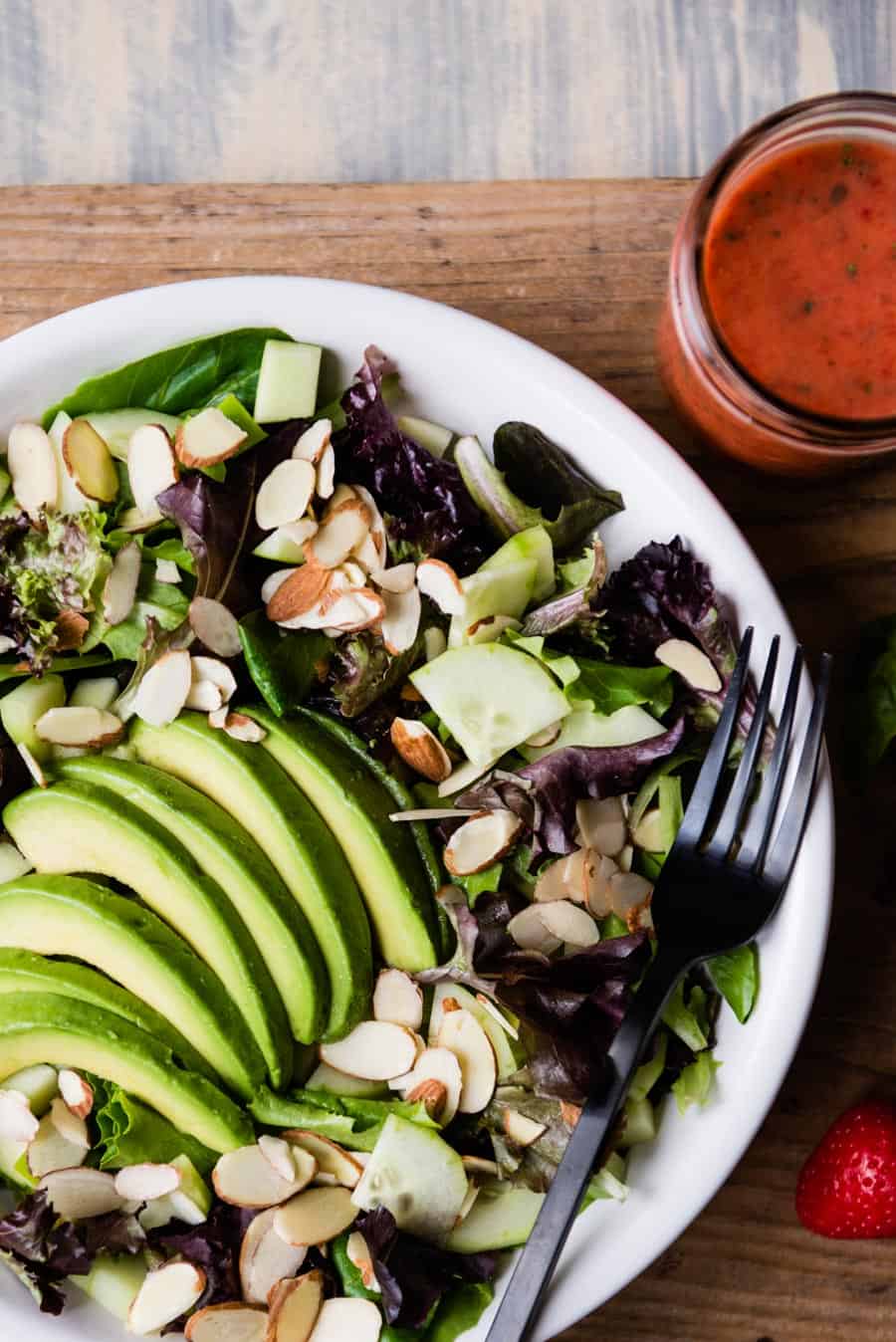 To wash or not to wash?
There is a great deal of debate on whether or not you should wash greens before using. Haven't we all been there? You show up to a friend's house for dinner, excited to get in the kitchen to help – only to be mortified to see her dump a plastic box of greens into a bowl for tonight's salad. If it's pre-washed, then is it okay? What about organic?
Turns out, if your packaging states those lovely mixed greens have been pre-washed by a company that uses GMP or "good manufacturing processes", you're good to go.
That's according to most sources, including an article published by the University of Minnesota. On the other hand, a recent study done by Consumer Reports says that we should all be washing any produce that comes into our cooking spaces, whether "pre-washed", organic or otherwise. This is because even those mixed greens carefully washed by well meaning producers can still contain contaminants from ewwwie poo-ies (E. coli, etc.), chemicals and more.
After reading that, um…would you excuse me one sec while I wash up some leafy stuff for this mixed greens recipe?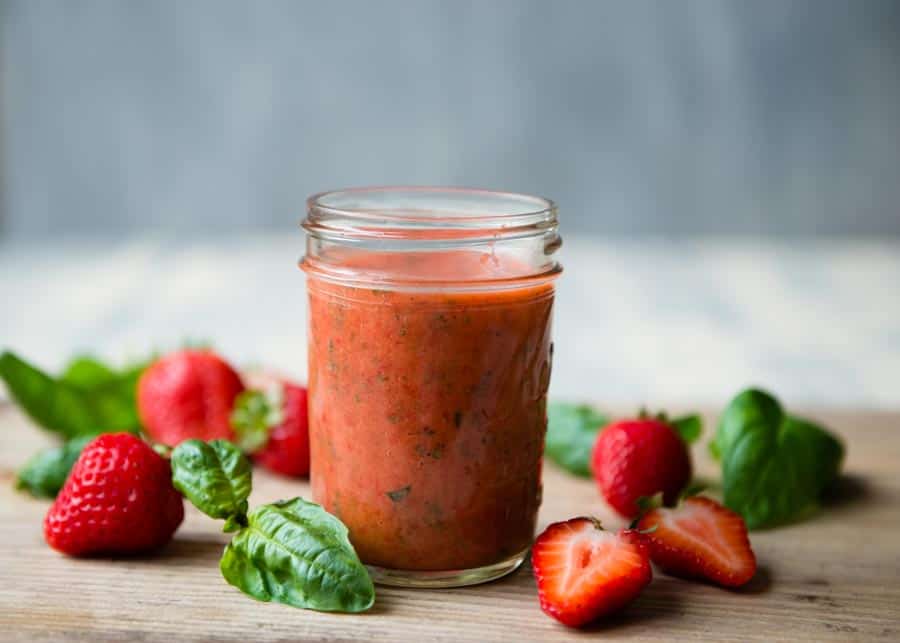 How to take your salads on the go
Now, back to the reason we're here. On with the salad! The strawberry herb dressing included in the recipe below is ah-mazing. Seriously, I could drink it.
If you want these greens to travel, then you can prep your salad ahead of time in a mason jar. It's seriously so easy! Simply layer the ingredients in the mason jar, but store the (yummy, strawberry) dressing in a separate container. When you're ready to eat, pour the dressing on, give the mason jar a good shake, and enjoy!
More simple salad recipes
Does this recipe have you jonesing for more fresh ways to use those mixed greens in your fridge? Yeah, me too. If you're ready more crunch and more yummy homemade dressings, here's a list of my favs for you!
If you give one of these or the recipe below a taste, then let me know by rating and commenting below!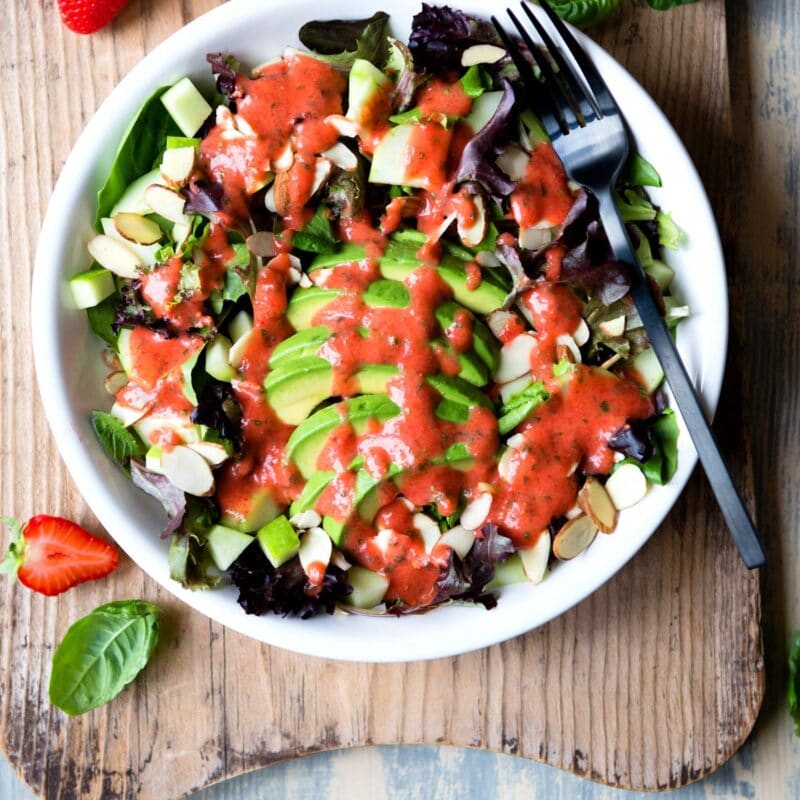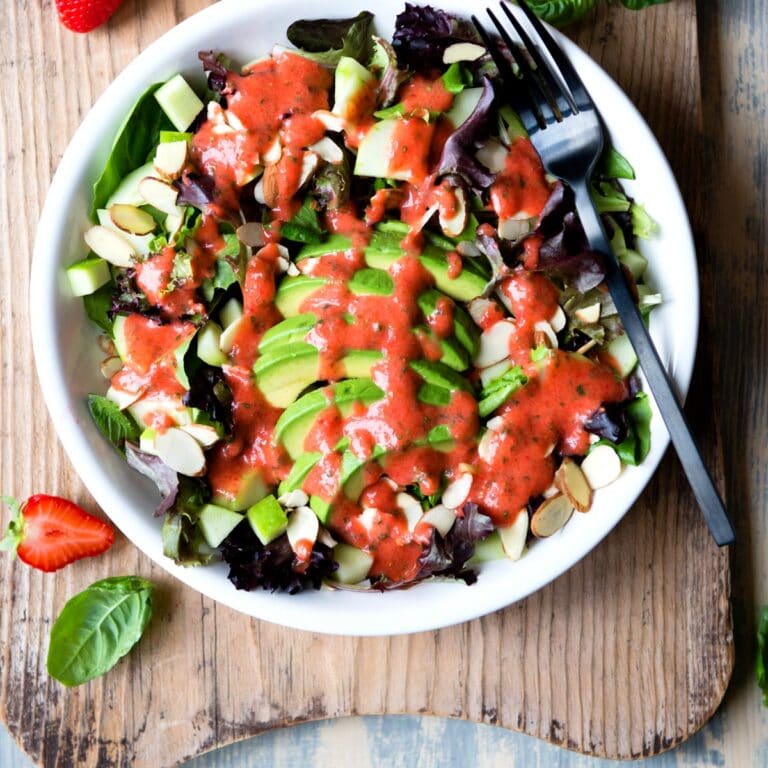 Mixed Greens Salad
This hearty mixed greens salad is a great way to load up on several servings worth of fiber-rich veggies + fruit. This dressing is full of flavors that are sure to delight your taste buds while keeping your body fueled + satisfied!
Ingredients
FOR SALAD:
2

cups

mixed greens

loosely packed

½

cup

cucumber

thinly sliced

½

green apple

diced

½

avocado

sliced

2

tbsp

sliced almonds
FOR DRESSING:
½

cup

strawberries

diced

1

tbsp

basil

fresh, roughly chopped

1

tsp

olive oil

2

tsp

lemon

juice

1

tsp

maple syrup

pinch

sea salt

pinch

black pepper

ground, to taste
Instructions
Arrange salad ingredients on a large plate.

Puree the dressing ingredients in a blender or food processor. Taste and add more salt and pepper, if needed.

Drizzle some of the dressing over salad (you may not need all of it). Eat immediately.
Notes
Swap mixed greens with the leafy greens of your choice.
Lemon Vinaigrette would also be delicious on this recipe.
Add the nuts or seeds of your choice for more healthy fats + protein.
Nutrition
Calories:
425
kcal
,
Carbohydrates:
41
g
,
Protein:
9
g
,
Fat:
29
g
,
Saturated Fat:
4
g
,
Polyunsaturated Fat:
5
g
,
Monounsaturated Fat:
19
g
,
Sodium:
32
mg
,
Potassium:
1105
mg
,
Fiber:
14
g
,
Sugar:
20
g
,
Vitamin A:
1269
IU
,
Vitamin C:
83
mg
,
Calcium:
116
mg
,
Iron:
2
mg