Is there anything better on a hot day than sipping on a cold, fruity drink? It's even better if you're lucky enough to be sitting on the beach…sigh. But oh do I love this healthy Piña Colada smoothie beach or no beach! Pass me a paper umbrella, please.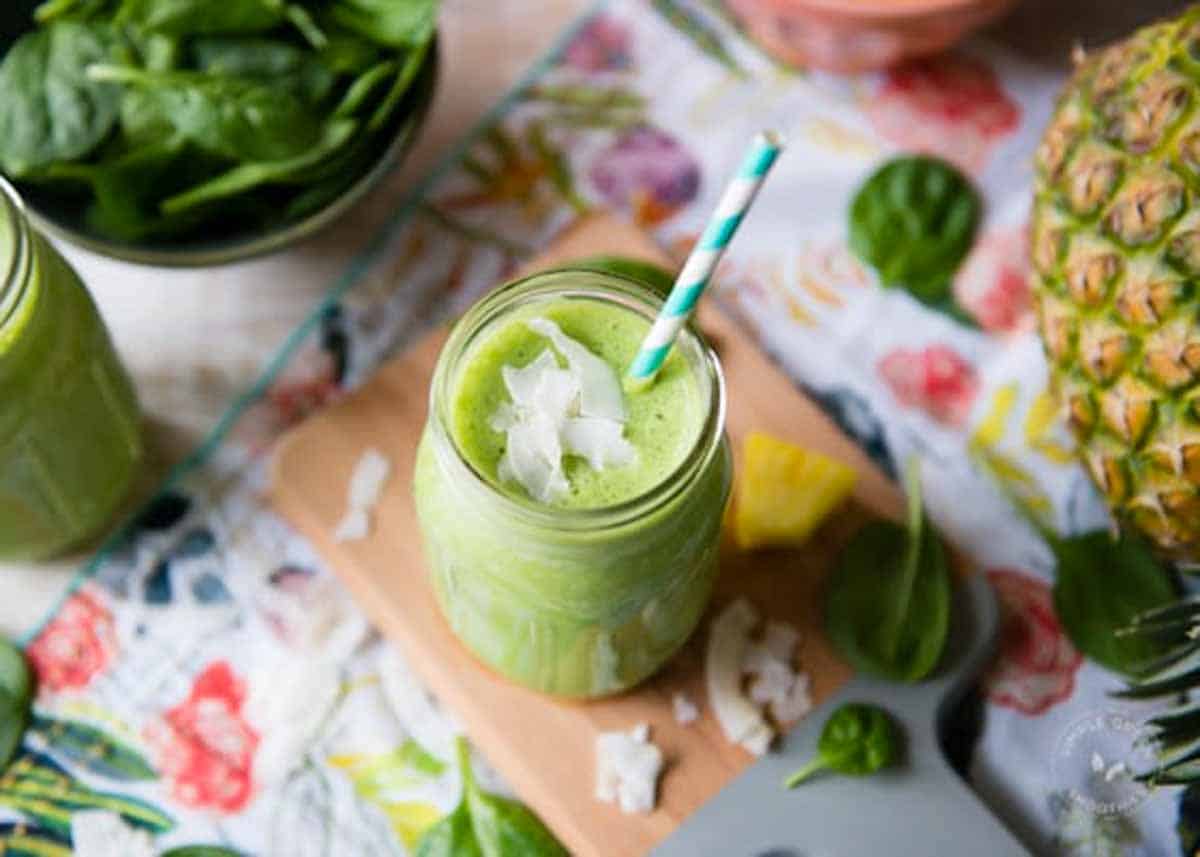 Table of Contents
Piña colada origins
Did you know that the piña colada was created in San Juan, Puerto Rico? According to Forbes Magazine, Ramón "Monchito" Marrero, bartender at the Caribe Hilton created this cocktail in 1954. It became the official drink of Puerto Rico in 1978.
While this piña colada smoothie is alcohol free (no judgement if you add a bit to yours!), the flavor is inspired by this iconic tropical beverage. It's a fun way to ring in warmer, longer days.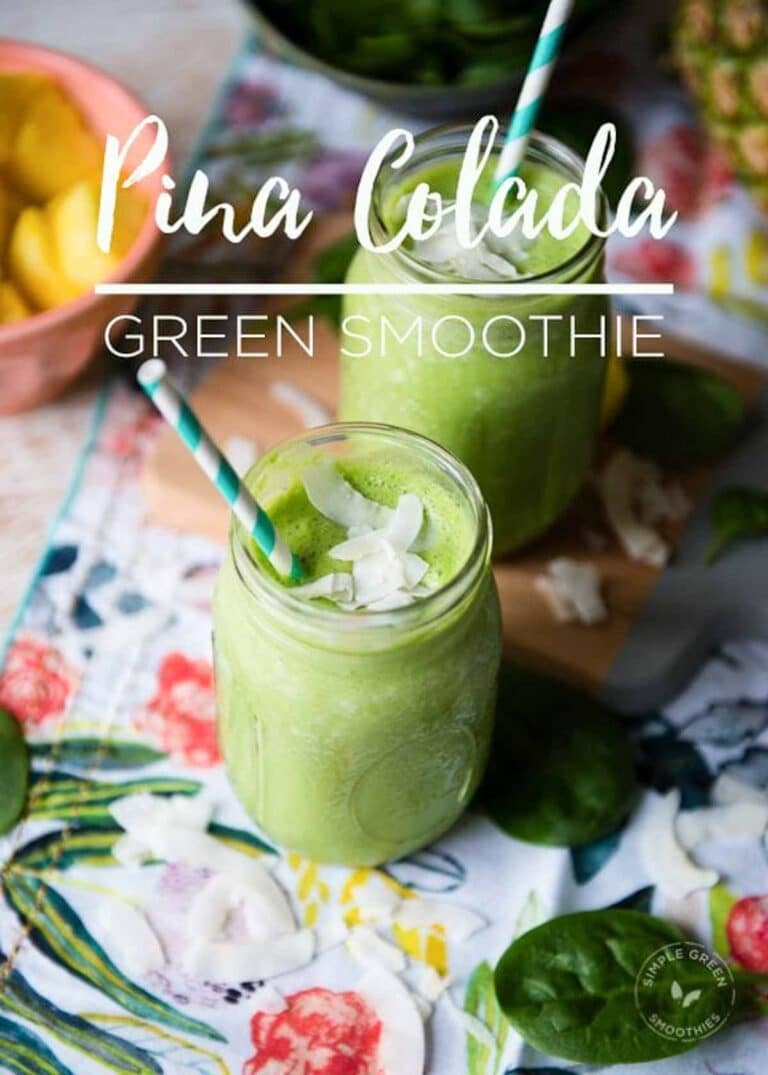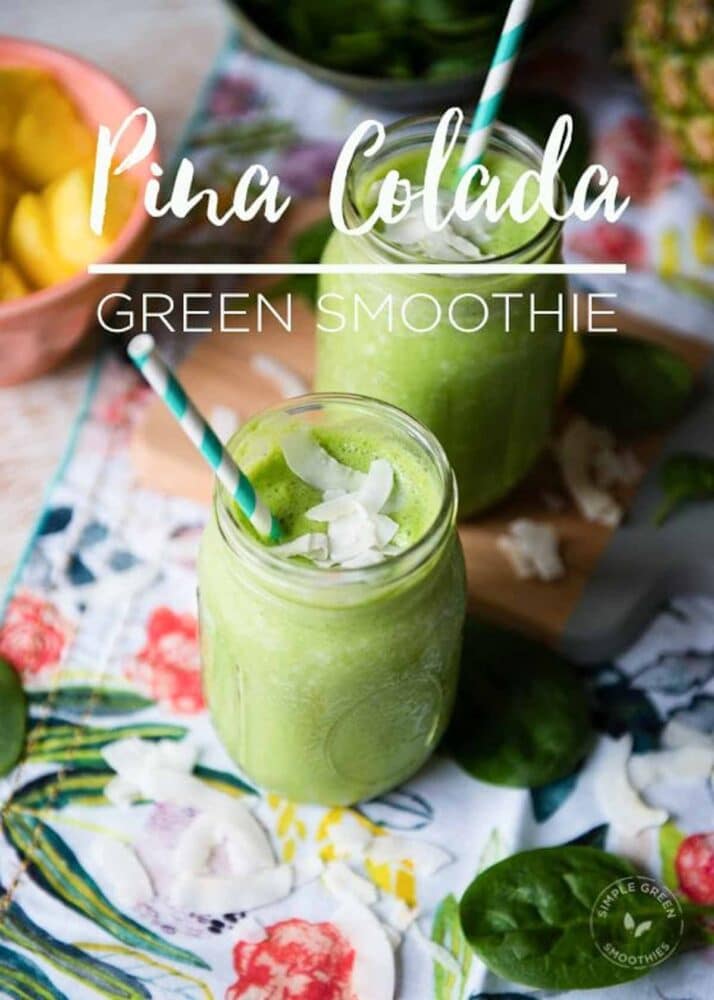 Coconut milk: can vs carton
Whenever I create a smoothie with coconut milk as the base, people ask if they should use canned coconut milk or coconut milk in a carton.
For this recipe, I use canned coconut milk. The key is to shake the can before opening, so that the creamy fat on top mixes in with the watery milk at the bottom. Coconut milk provides essential healthy fats that our bodies need to break down the carbs + protein.
If you need to use milk with a lower fat content, then go for the refrigerated coconut milk in a carton. This piña colada smoothie will be less creamy, yet still just as delicious (I promise!).
Homemade coconut milk for piña colada smoothie
Carton coconut milk has been in grocery stores for several years, yet have you ever read the labels on them? Many contain gums + fillers as well as additives to fortify the milk. I like to know exactly what I'm putting in my body, so I often opt for homemade coconut milk… and I've perfected my recipe to produce delicious results every time.
More smoothies with coconut milk
If you made this piña colada smoothie and loved the coconut milk base, then try out these fun smoothie recipes:
I love using coconut milk as a healthy fat as well as for its ability to cream up any creation.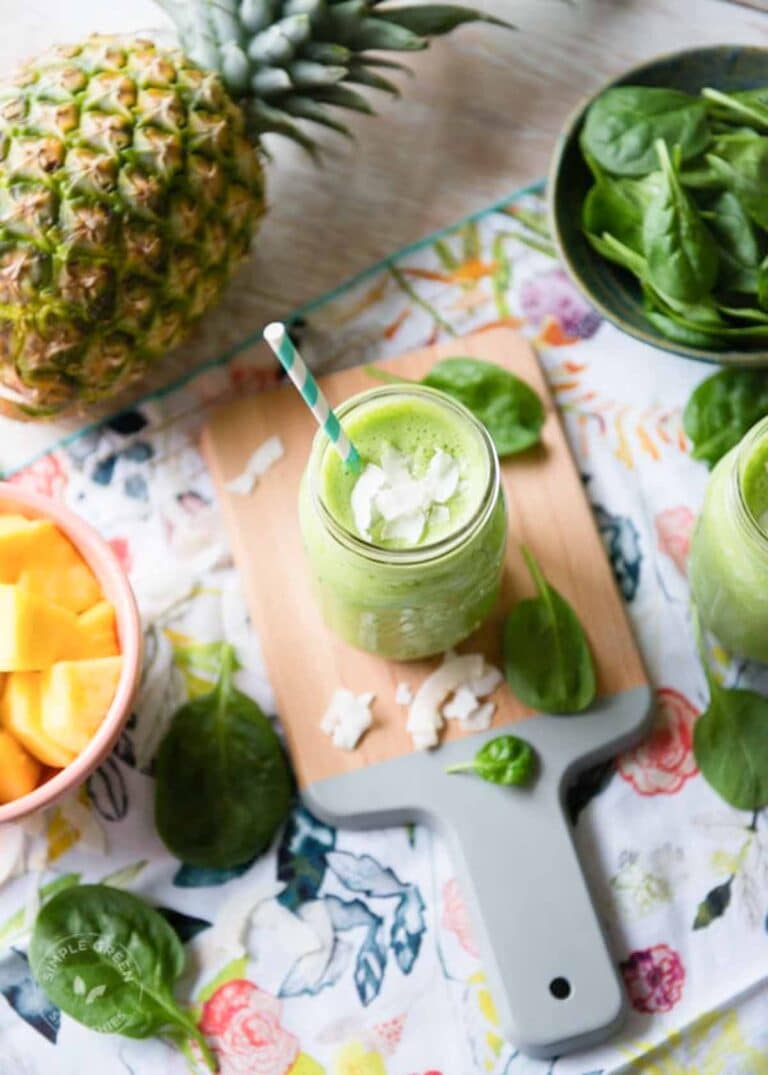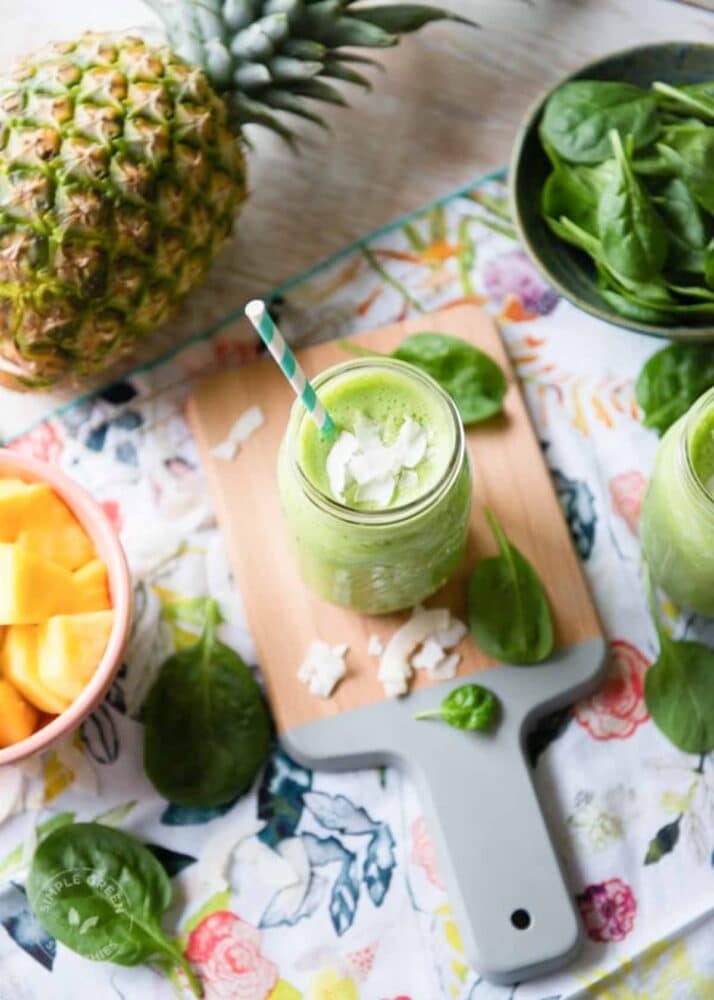 Healthy piña colada smoothie recipe
This scrumptious green smoothie may fall into the category of a sweet treat, yet it also has numerous health benefits:
A healthy fat boost from the coconut milk + coconut flakes.
Over 100% of the daily recommended intake of vitamin C from the nutrient-rich pineapple.
Rich in iron, magnesium, and fiber.
So what are you waiting for? Grab a fun glass and let's get blending. After you down this smoothie, leave a rating + review to let me know how you liked this smoothie, who you sipped it with, and any fun additions you made.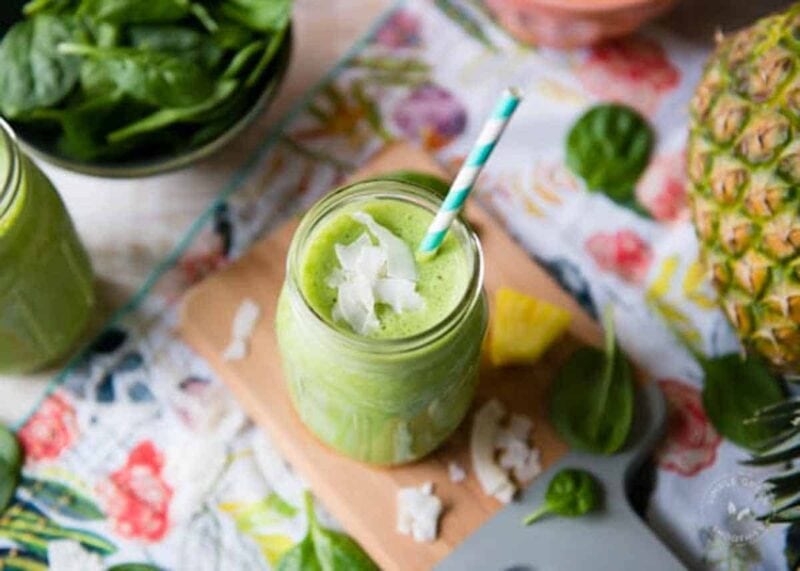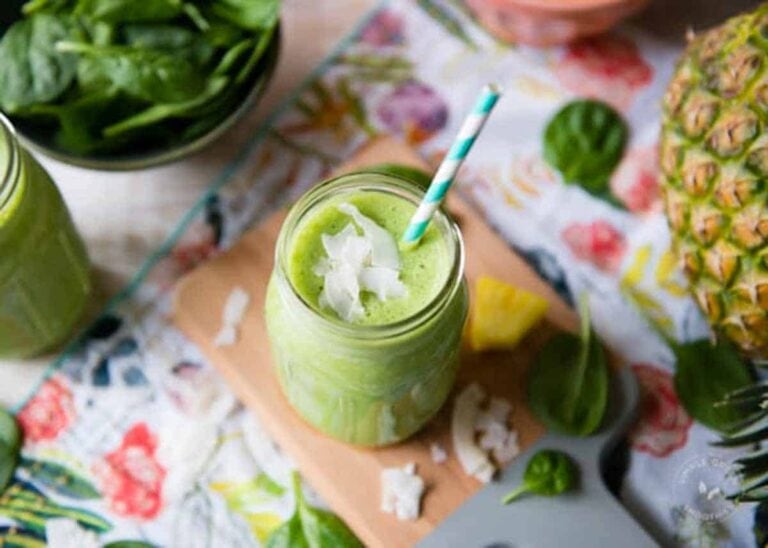 Pina Colada Smoothie
With the classic pairing of pineapple and coconut, this pina colada smoothie is sure to become a favorite! We love its creamy, fruity flavor and the health benefits too.
Instructions
Blend spinach, coconut milk, water and coconut flakes, if using, until smooth.

Add the pineapple and blend again until smooth. 
Notes
Use at least one frozen fruit to make the green smoothie cold.
If you use fresh pineapple, then you might want to add a few ice cubes to chill after blending.
Nutrition
Calories:
247
kcal
,
Carbohydrates:
38
g
,
Protein:
3
g
,
Fat:
10
g
,
Saturated Fat:
10
g
,
Polyunsaturated Fat:
1
g
,
Monounsaturated Fat:
1
g
,
Sodium:
117
mg
,
Potassium:
464
mg
,
Fiber:
5
g
,
Sugar:
25
g
,
Vitamin A:
2957
IU
,
Vitamin C:
127
mg
,
Calcium:
67
mg
,
Iron:
2
mg