This guide is your ticket to quick and tasty 30-minute meals. Enjoy nourishing meals with the family without spending all day in the kitchen. Whether you want hot or cold, sippable or chewable, the 22 meal ideas below will get you from one meal to the next with ease.
All of these recipes are plant-based and made with real ingredients. You'll even be whipping up your own dressings and sauces in moments to pair with these yummy creations.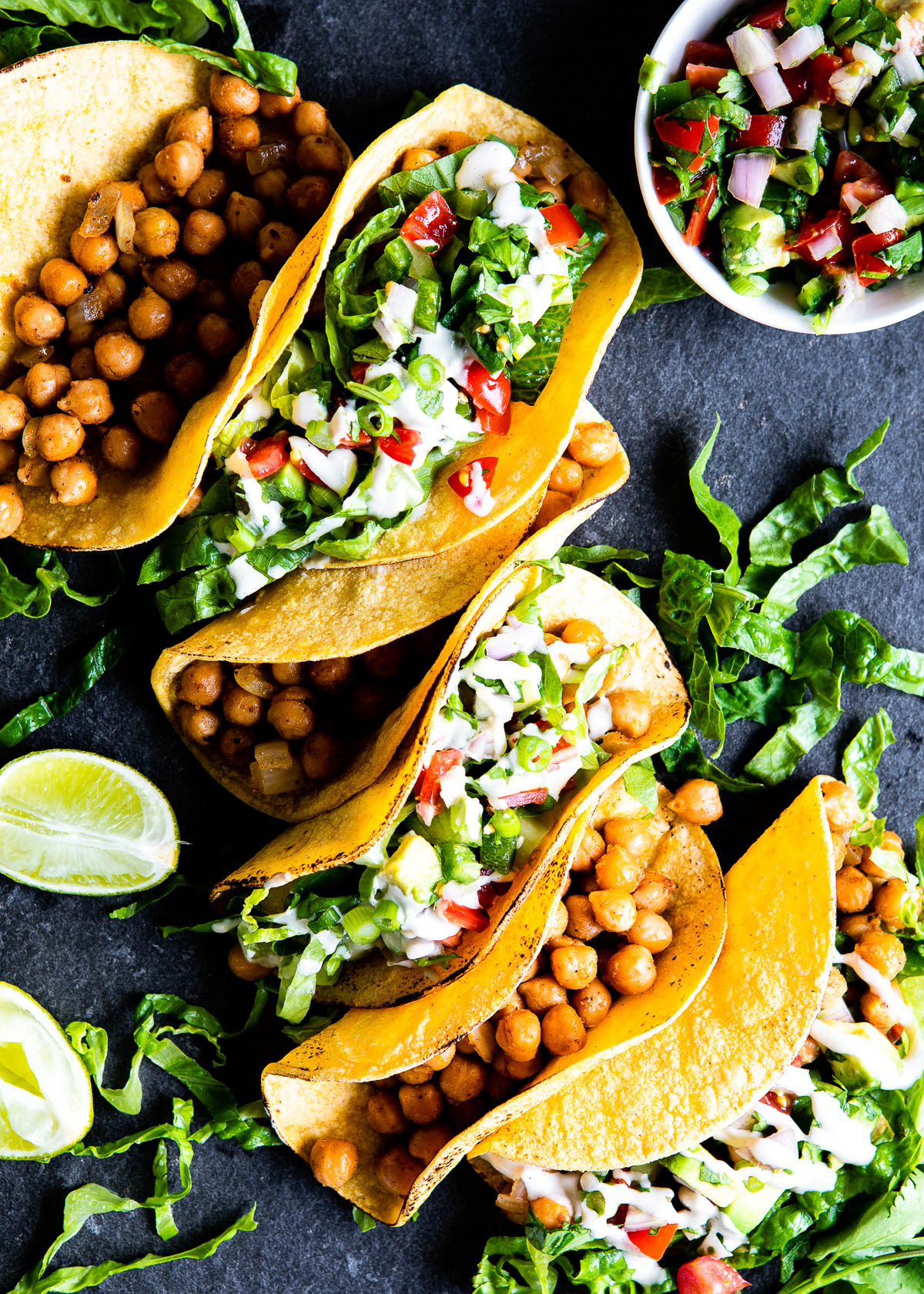 While I take the time to make homemade, plant-based pizza from start to finish, I definitely don't have time to do that on a daily basis. Instead, I turn to many of the recipes below to make sure my family is fed and happy. Which one has you grabbing a meal planner? Drop and comment and let me know what you want to make!
Table of Contents
Healthy 30-Minute Meals
A hot meal in 30 minutes or less. I'm in! These meals actually make my weekly menu quite often because they are easy to put together, yet taste like something that took time to prepare. My fav meals are ones that each family member can customize, so you'll see a lot of bowls and tacos so that everyone can top exactly how they want.
Quick Lunches
From salads made with homemade dressing to packed veggie wraps with a whole rainbow inside, I've got some lunches that can be prepped and packed in 30 minutes. These meals will give you the energy boost you need to conquer the afternoon!
Fast and Filling Breakfasts
I've called green smoothies the healthiest fast food for years. You really can't go wrong with any smoothie recipe, especially when they only take five minutes to make! Yet you also want a breakfast that will keep you full all morning, and the recipes below do just that with less than 30 minutes of prep.
Prep for Success
I find that if I can squeeze in even 60 minutes of food prep before the start of my week, I eat way healthier and cheaper throughout the week. Prep can look as simple as chopping up veggies, meal planning after checking your fridge and pantry, or actually batch cooking a few meals. Here are my favorite things to prep for the week:
Included in each of my cleanse guides is a whole section on prep. While the cleanses are more kitchen-time intense, they give you tools for whole food plant-based eating that you can incorporate into these 30-minute meal ideas. Not ready for a full-on cleanse? Then check out my FREE meal plans complete with shopping lists and weekly menus.
30 Minute Meals FAQs
Don't forget to leave a comment and let me know which one you want to make! I love hearing what everyone is cooking this week.