RAWK THE YEAR
Maintenance Plan
---
Change your health for good with a proven maintenance plan to keep you on track and maintain healthy habits post cleanse. Amazing support group, 600+ tasty plant-based recipes, weekly meal plans & wellness challenge.
How to keep the momentum going…
Now that you've experienced the rawesome benefits of a plant-based cleanse, it's time to decide how you want to live your life. You see, doing a seasonal cleanse and then going back to old habits is what we call: a 'yo-yo diet.'
That's not what we want for our cleanse graduates.
Imagine waking up each morning with a plan in place to keep feeling energized and thriving? With our weekly plans, access to 600+ plant-based recipes, private support group and live wellness events YOU can keep improving your health.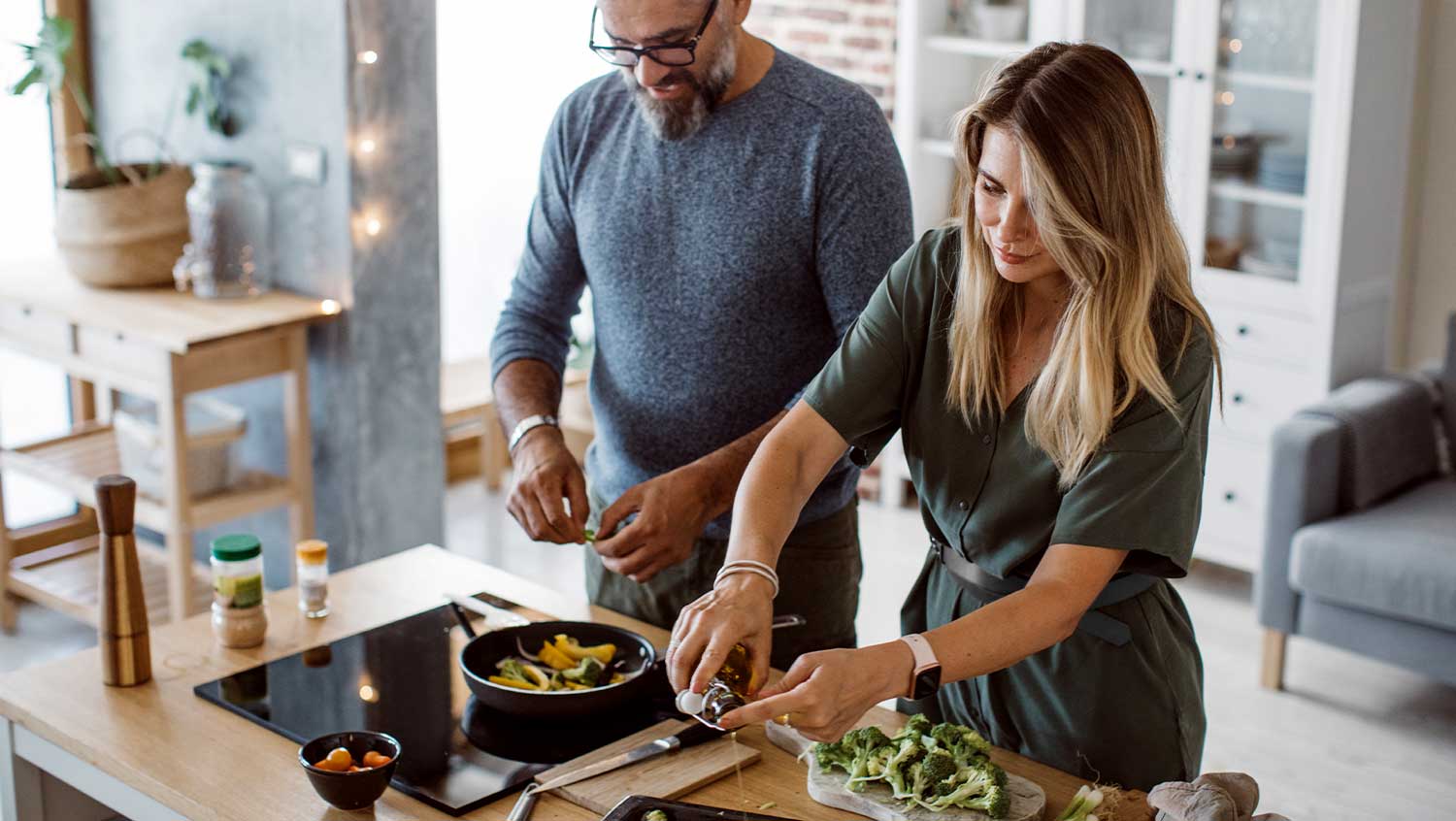 With Rawk the Year: Maintenance Plan, you'll enjoy a stress-free transformation to a plant-based diet using our recommended meal plans and intelligent online platform. With over 600 plant-based recipes to choose from, fully customizable features, and a smartphone ready shopping list generator, you'll be shopping and cooking like a rawkstar each week.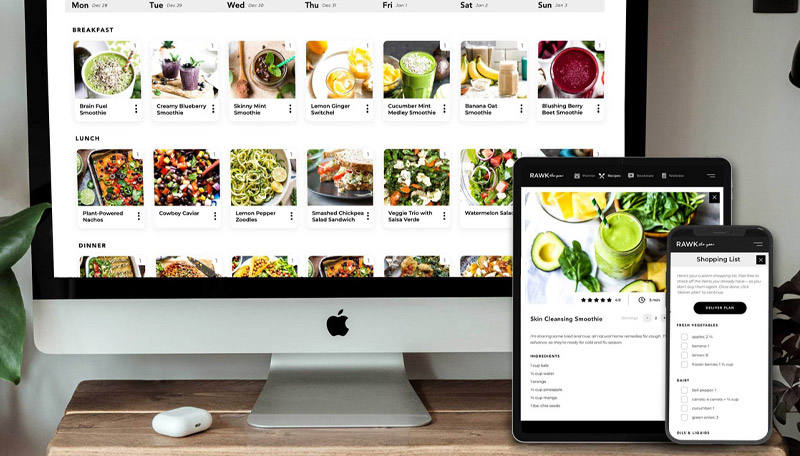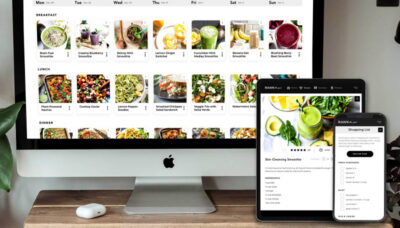 600+ Tasty Plant-Based Recipes
Healthy never tasted so good!
Enjoy dairy-free, gluten-free, low-sugar, low-carb meals designed to reduce inflammation, improve blood sugar regulation, and gut health.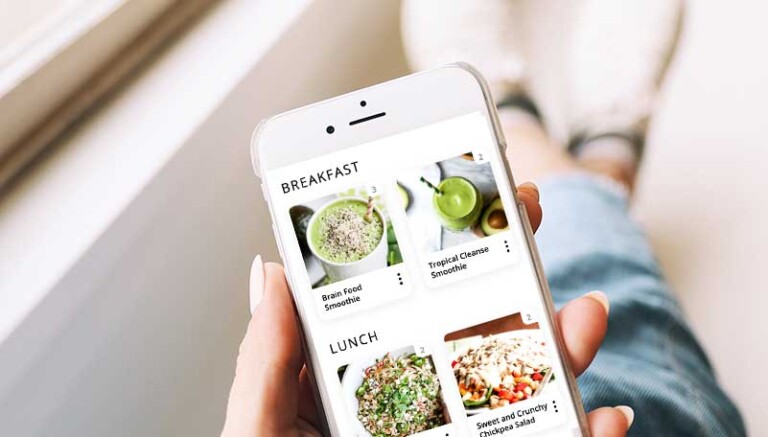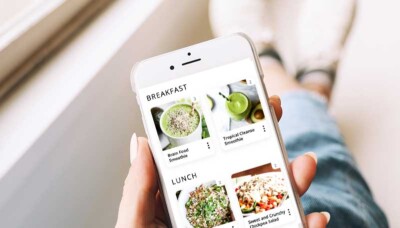 Weekly Maintenance Plan
Stress-free dinner is here
Each Thursday, you'll receive a new meal plan with smoothies, snacks and meals to whet your appetite.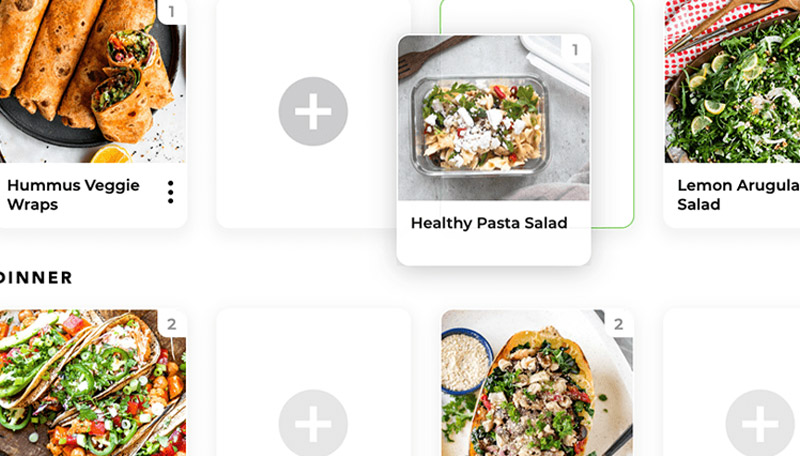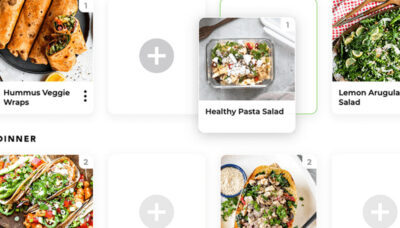 Full Customizable Plans
Personalized plans for your week
Modify your menu to match your unique needs. Filter for recipes based on dietary preferences, cook time, and more.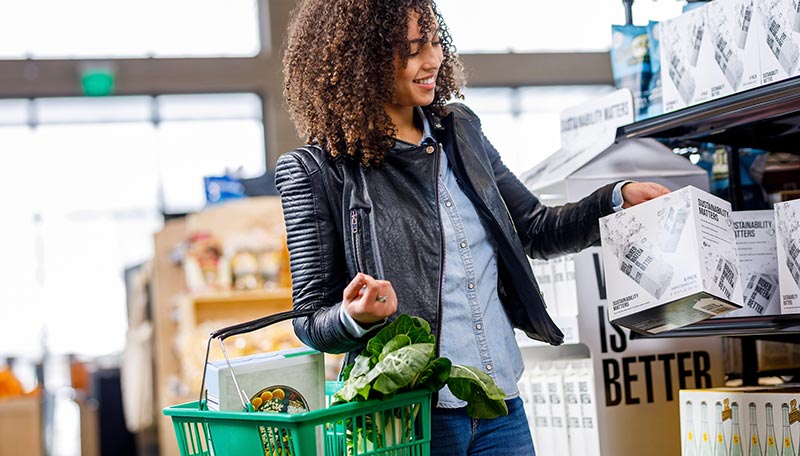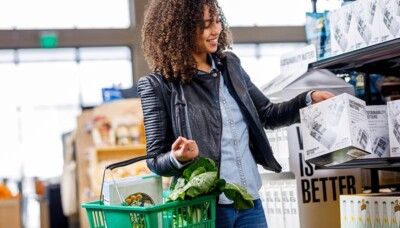 Interactive Shopping List Generator
Save money and time each week
Automatically convert your customized meal plans into a mobile-ready shopping list.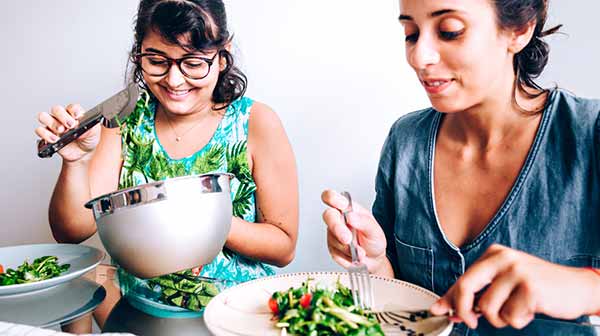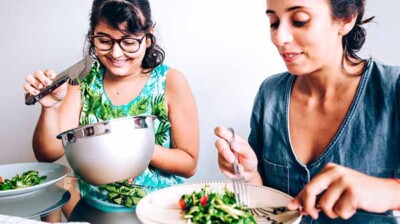 Exclusive Plant-Based Community
Private support group just for us!
Share tips, swap ideas, get unbiased product recommendations, and more. Our supportive online community is here for you.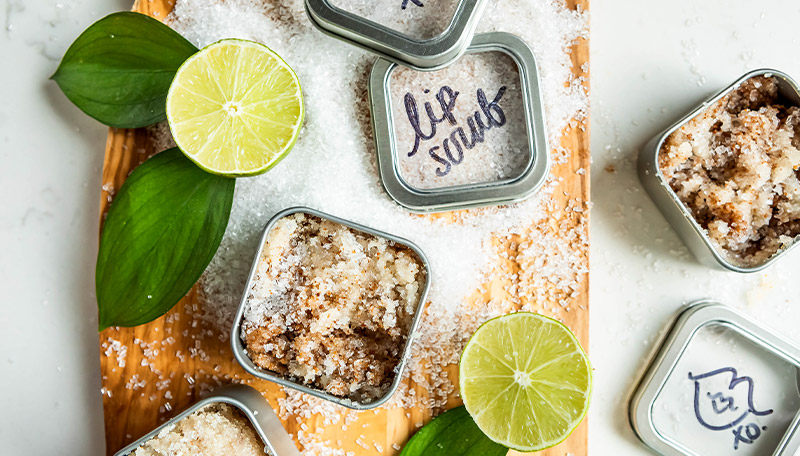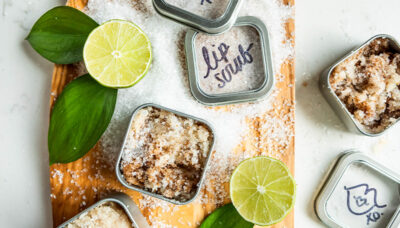 Quarterly challenges
Wellness challenges & masterclasses
Stay motivated and on track with our in-group quarterly challenges. Topics include gut health, sleep quality, hydration and natural remedies.
600+ Plant-Based Recipes
Each week, enjoy a pre-populated maintenance plan with smoothies, snacks, tacos, pizzas, salads, soups, veggie bowls, and desserts that's satisfy your cravings, nourish your body and keep your health goals on track. You can swap recipes with the 600+ recipes available inside the meal planner portal and get a custom shopping list and plan just for you.
What Rawk the Year users are saying…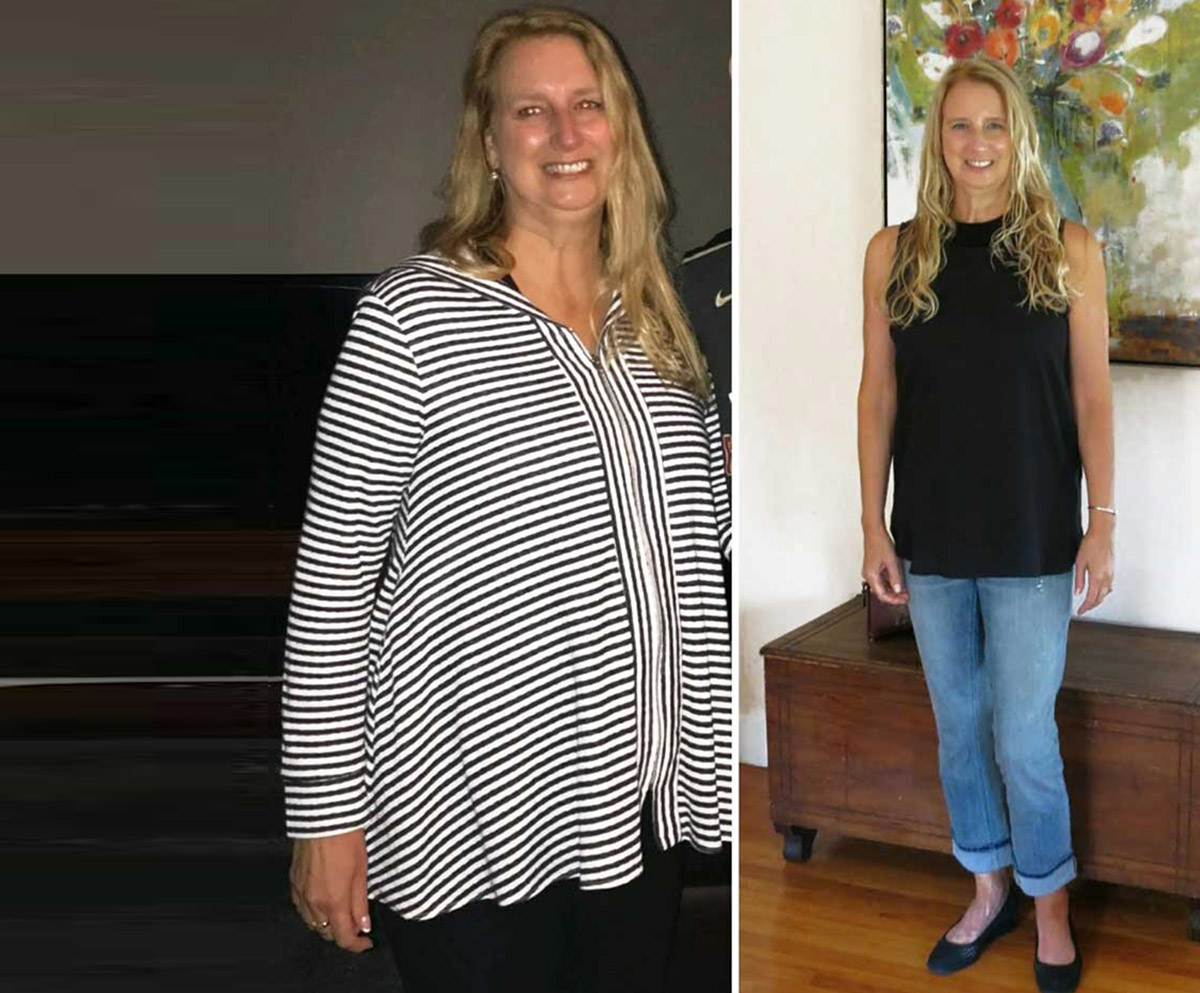 Menopause hit me hard and I gained 50 lbs over 3 years. I used to say that my favorite things were "Rest & Baked Goods". Over the past two years, I've learned that I love cooking, eating a plant based diet and starting my day with Simple Green Smoothies. Preparing our meals has just become so enjoyable with everything laid out for me weekly.
— Beverly Doucette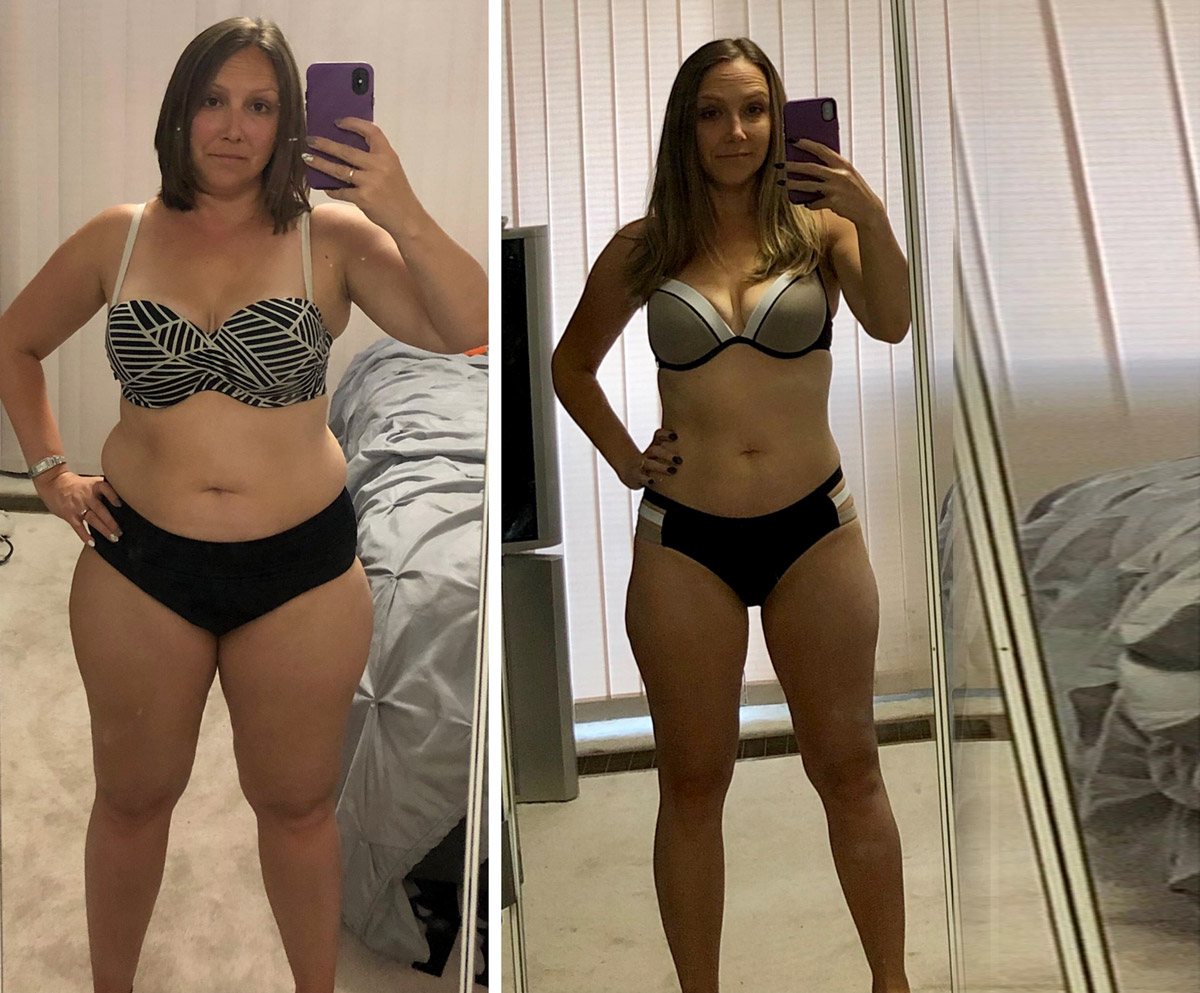 With the support of the cleanses, Rawk The Year meal plan and community, I have the accountability and long term support I need to be successful, see results and maintain them. It's now been 8 months, I've lost 45 lbs and continue to make healthy choices for myself!
— Shannon Bryck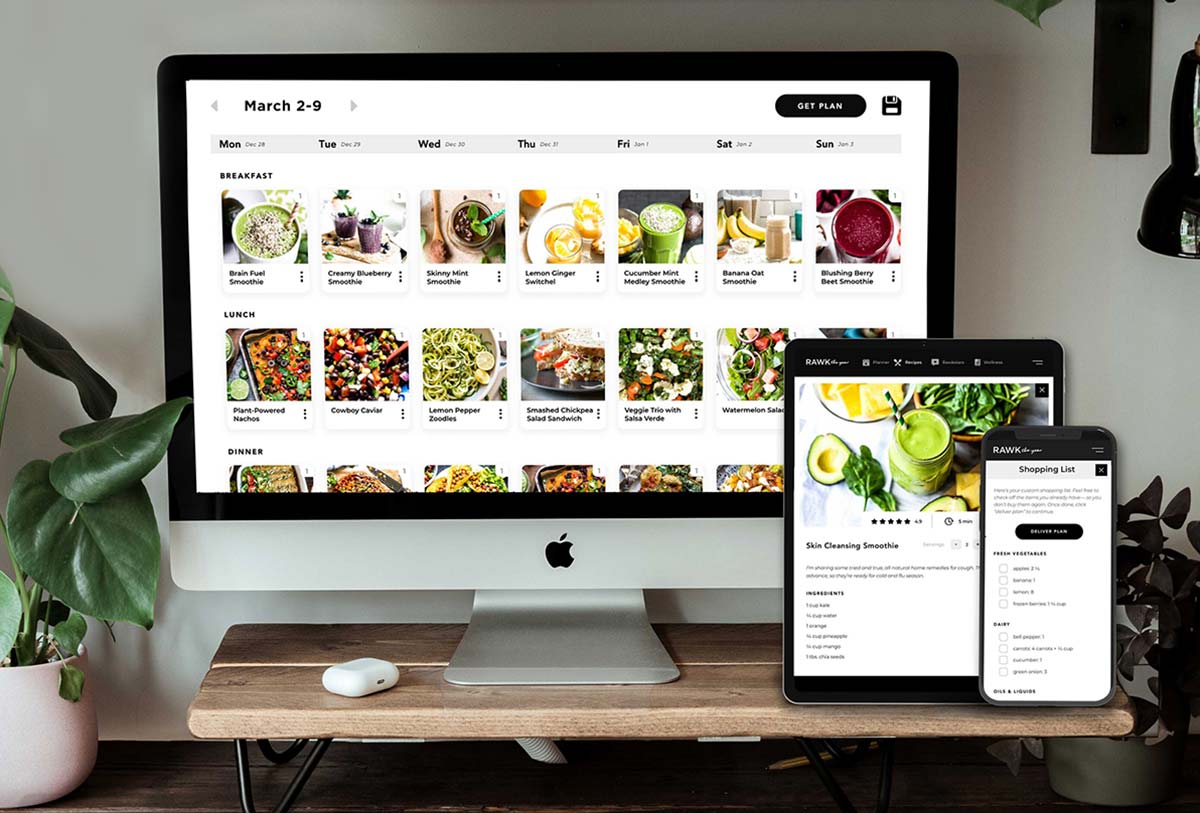 Rawk the Year Membership
---
Enjoy 600+ plant-based recipes
Weekly customizable meal plans
Create grocery lists in seconds
Master weekly meal prep
Gain confidence in the kitchen
Wellness challenges each season
Build new habits & stay motivated
Connect with like-minded people
Optimize your health, naturally
Monthly Zoom support hangouts
25% savings
---

Maintenance
600+ recipes, weekly meal plans, live events + community access
$44.99/qtr
That's $3.46/week. Cancel anytime.
50% savings
---

Lifestyle
600+ recipes, weekly meal plans, live events + community access
$119.99/yr
That's $2.30/week. Cancel anytime.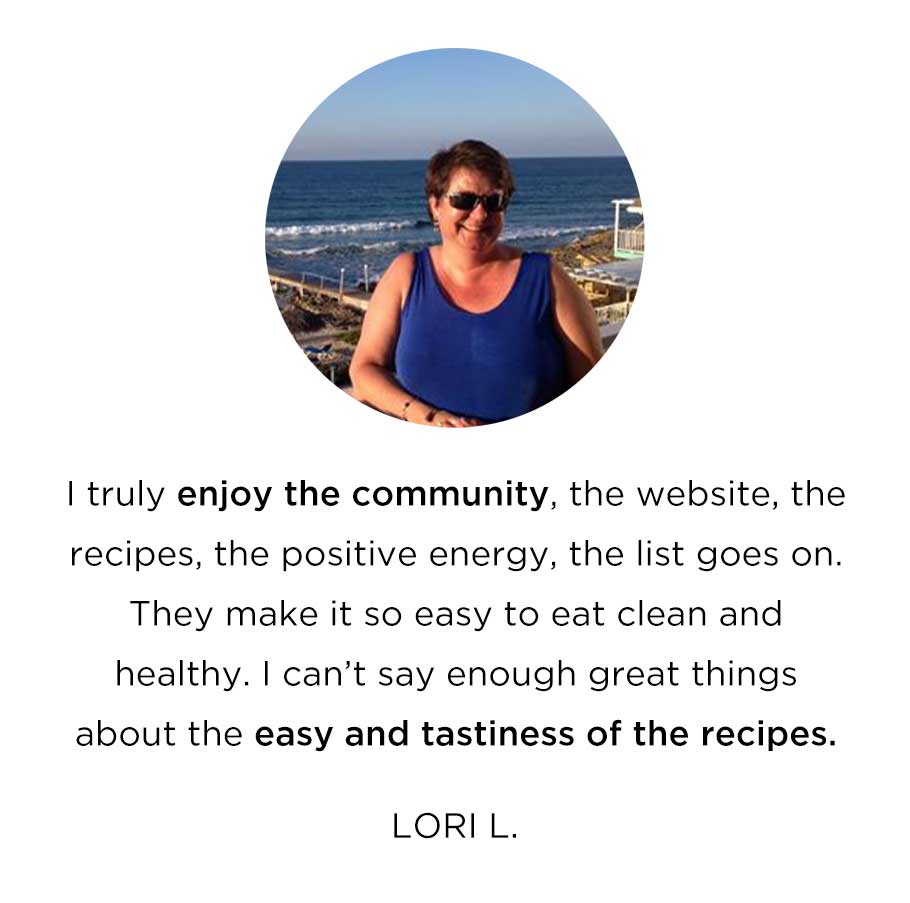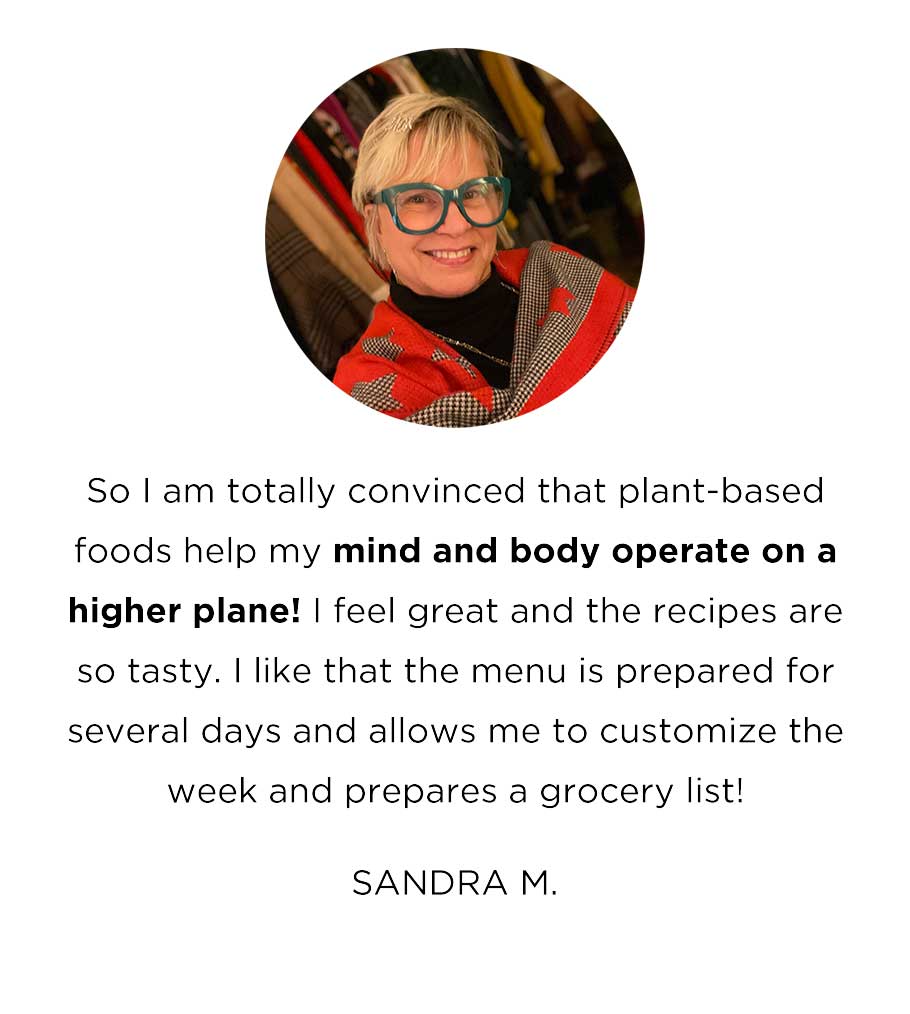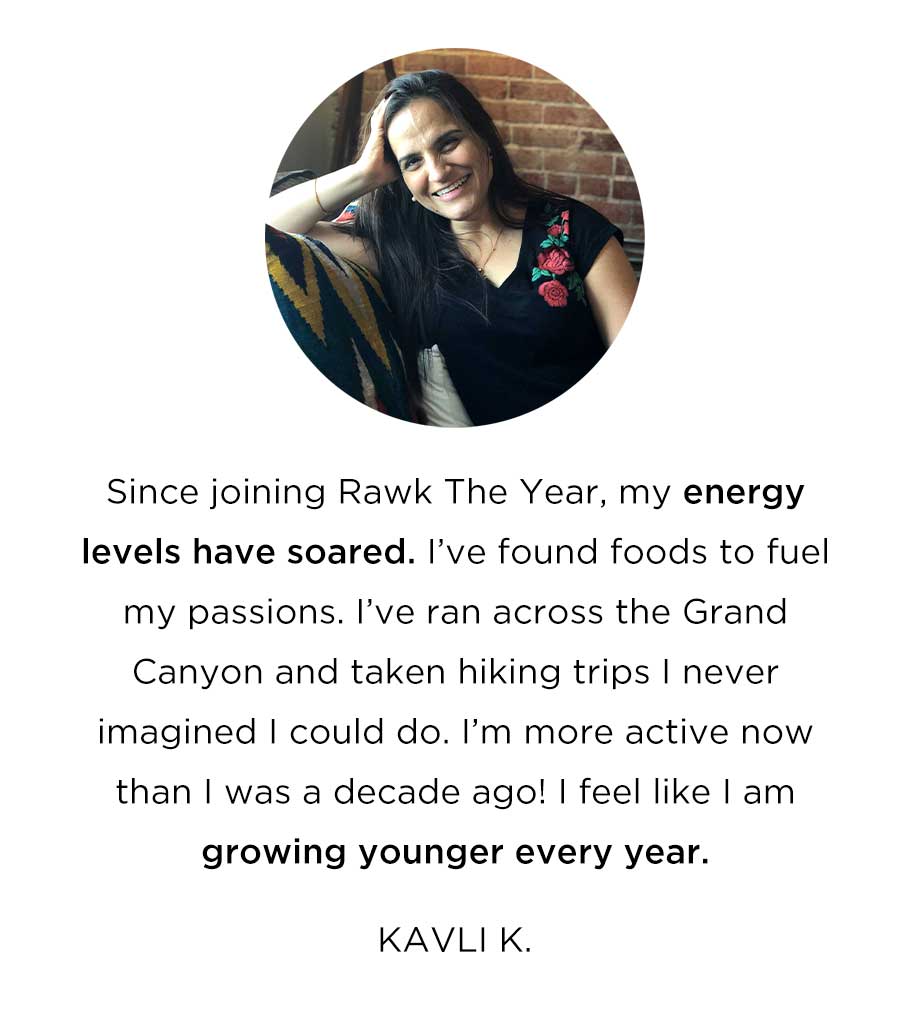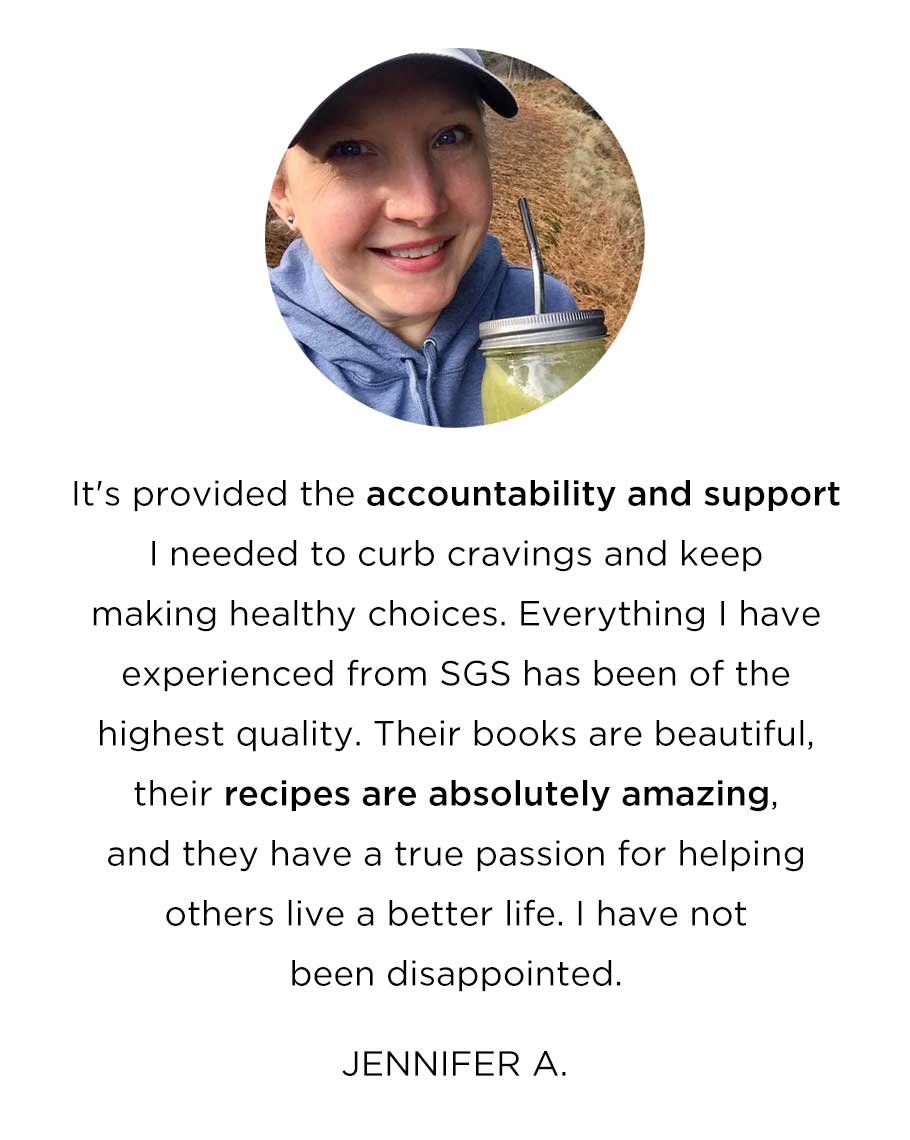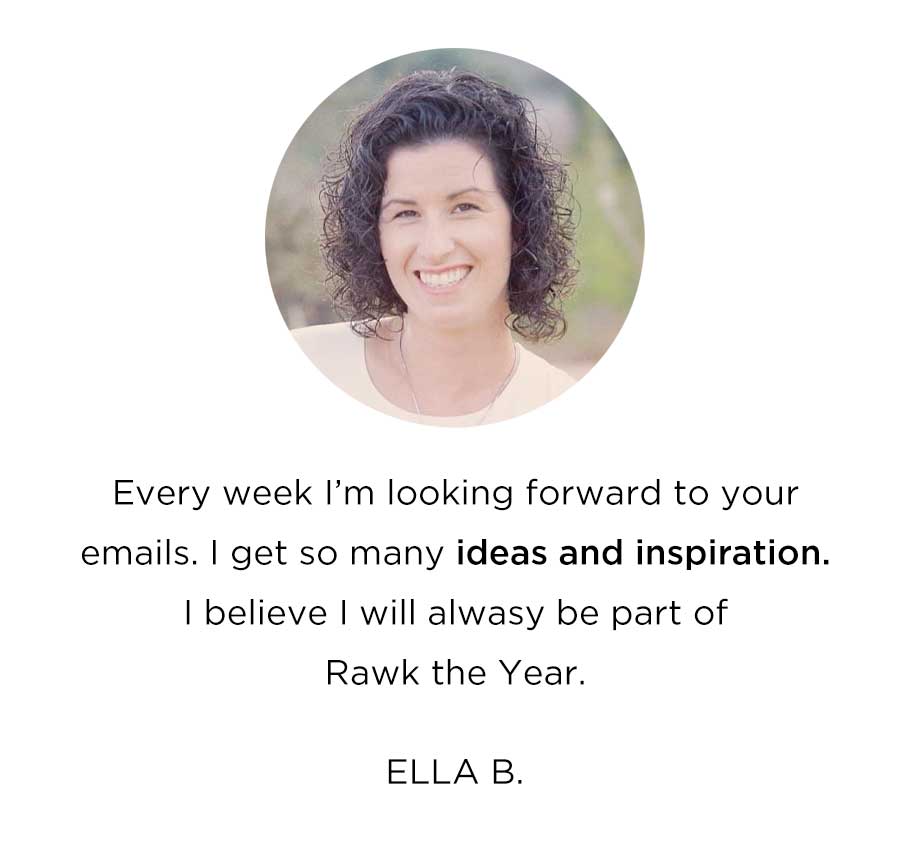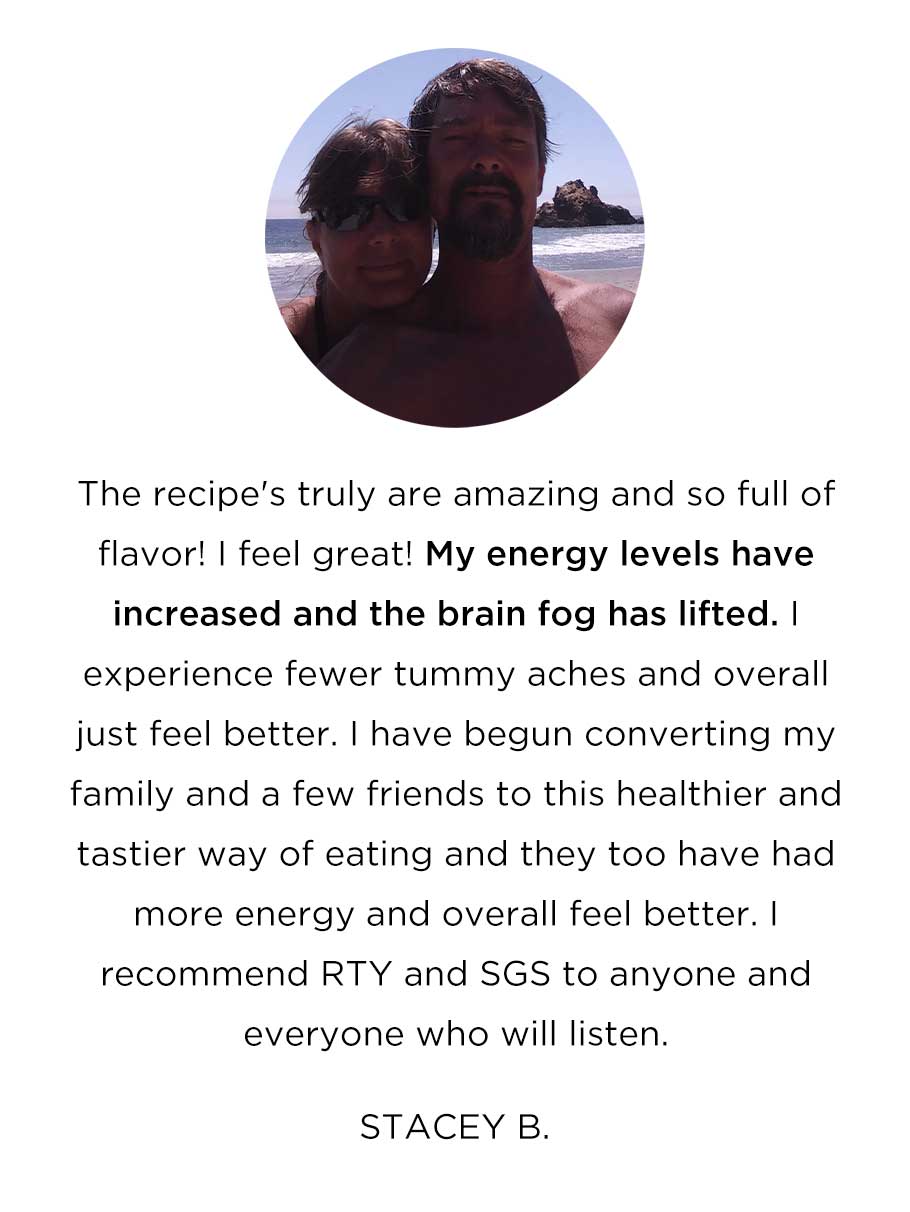 rise + Rawk
Why I created the Maintenance Plan
As we age, our metabolism slows down and it's harder to keep our bodies lean and energized. There was a period when I could barely get out of bed in the morning because I was so tired. The weight piled on and I remember people saying "You just need to work out." Well, I had no energy to work out… but I was determined to get my energy levels and weight back where I felt most confident.
So I started on my own wellness journey…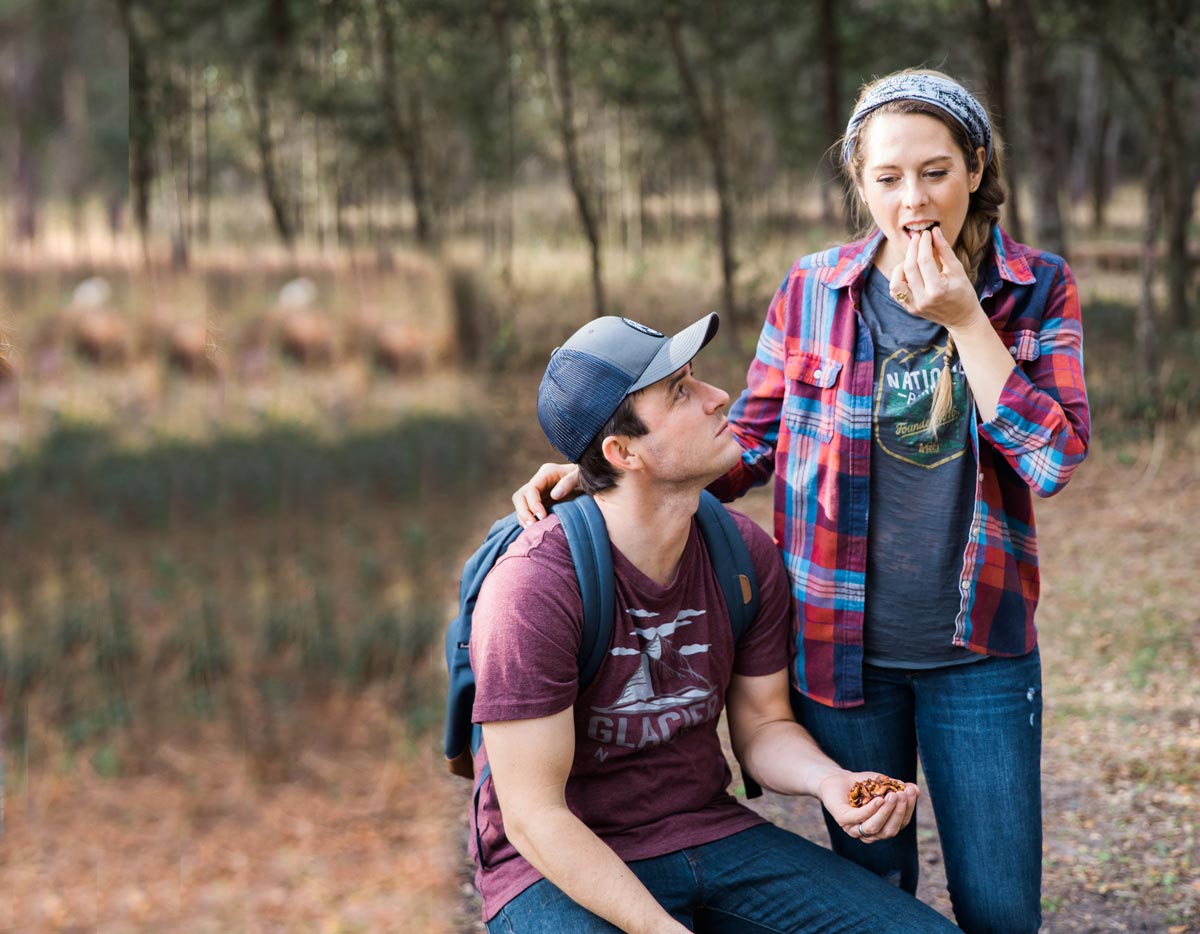 With the help of a friend, I started drinking green smoothies, snacking on carrots w/ hummus and eventually went 100% plant-based while on a cleanse. I never counted calories, I never felt hungry and I never dreaded a meal. My body came back to me stronger & more energized than I ever imagined (and it was pretty quick too!).
The more plants I ate, the more I loved how I felt. But more importantly, I LOVED what I was able to do. I could run farther and faster. I woke up feeling energized. I was happier and looked forward to doing stuff with the kids, pursuing my own hobbies and planning our next family adventure.
I learned to use plant-based whole foods as my fuel to live an awesome life. And it's been AWESOME!
Since 2012, I've been on a mission to help others find this freedom through a plant-based whole foods diet. Now, that doesn't mean you have to eat this way 100% of the time. I still have my days when Taco Bell or ice cream cones are calling my name– and I don't mind enjoying them. Moderation is key!
Eat More Plants. However. Whenever…you can.
Studies continue to show how impactful this simple change can be on your body, mindset and longevity. We can't afford NOT to try this way of eating and living.
For this program, I've combined my plant-based passion with the reality of parenthood. We have flexible weekly meal plans, at-home fitness challenge and mini seasonal challenges to push you farther. That's how Rawk the Year began AND why it's been so successful for myself and hundreds of other rawkstars.
Rawk the Year includes our very own meal planner and private community that's here to help you embrace a plant-based seasonal plan that gets you the life that you want. It starts with food but it goes waaaay beyond that. I can't wait for you to join the wellness adventure and live your life to the fullest.
peace, love & leafy greens,
Jen Hansard
post-cleanse Maintenance Plan FAQ's
What if I can't have certain foods?
We understand that many people in our community have varying allergies, eating habits, and dietary restrictions. Under your profile, you can state any ingredient sensitivities and weekly meal plans will be adjusted based on that. We're here to help with common swaps (swapping mangos for peaches, or sun butter for almond butter, etc.), yet we encourage anyone with dietary restrictions to take the meal plans or cleanses to their doctor/nutritionist of guidance in making this work.
How long will I be in the kitchen for each meal?
Cooking whole foods does take longer than a freezer meal, so we are all about the prep ahead tips + tricks, as well as batch cooking when possible. We provide prep guides on how to cook a week-worth of quinoa, and making grab and blend smoothie packs so that you can prep ahead like a boss, then ease into each meal ahead of the game.
I have a crazy busy schedule, is this realistic for me?
This plan was made for YOU! There may be some who wish our plans had recipes mapped out for every meal of every day. If that's what you're looking for, then you can find those all over the world wide web… but you won't find them here. Our meal plans are designed for people with an active lifestyle (shuttling kids, working long hours, chasing dreams). That's why we use the 3-3-3 system (3 meals, 3 snacks, 3 smoothies a week). If you stick with that, you've succeeded!

Committing to making a meal in your kitchen three nights a week might sound like a lot, but you can do it… and your body + mind will thank you for it later! Preparing nutrient-dense snacks to take to work (or your kids events) can help you when you're craving a frappuccino or a pastry—they can even work as a small lunch in a pinch! Blending three smoothies a week to drink for breakfast (or mid-morning snack) will give your body a much-needed energy boost, along with delivering high levels of fiber, protein, and vitamins.
How many meals are included in weekly meal plans?
We use the 3-3-3 system (3 meals, 3 snacks, 3 smoothies) as our foundation for you to build upon. You can add snacks, meals and desserts to every single day if you want! Yet the reality for most of us, committing to making a home cooked meal three nights a week is a huge win. Rawk the Year takes out the planning + guess work so you can focus on making food the nourishes your mind + body.
Can I eat meat on this meal plan?
Of course! You gotta make this work for you. While our plant-based meal plan and programs are meat, dairy, and gluten free, we encourage you to adjust as you want. You can easily add meat, cheese and eggs to most of the recipes…and many rawkstars do that!
What comes with Rawk the Year?
Weekly meal plans: These plans are curated from our absolute BEST recipes from our website, published books, cleanses, and other products. You'll also receive brand-new recipes that have not appeared in anywhere else. Each weekly plan includes: 3 smoothie recipes, 3 snack recipes, and 3 meal recipes. You can easily swap out recipes and create a 7-day meal plan, if that's what you desire, too. This meal planner is here to help you and work with your lifestyle!

600+ Plant-Based Recipes: Library with ability to create your own meal plans.

Accountability: You get access to a private online group that's helpful for accountability, encouragement, and sharing ideas. You'll also get opportunities to Q+A with our team, along with email reminders to keep you moving forward with your goals.
What if I don't like it?
We do not offer refunds on our membership plans. If you're not ready to commit to the program, we strongly suggest you start with the free 14-day trial plan.

You can test out the recipes and meal plans (yet won't have access to the community) while on the trial plan. If you love it, you'll be automatically charged on day 15 and moved into the Starter Plan, which is $19.99/mo and unlocks access to the community. If you decide Rawk the Year isn't for you while on the 14-day free trial plan, cancel during the 14-day trial period and you won't pay a dime.