There are many websites touting claims that a diet rich in alkaline foods can all but eliminate our chances for cancer. I wanted to find out; is this true? What is alkaline, and what alkaline recipes can help (or harm) me? Let's find out!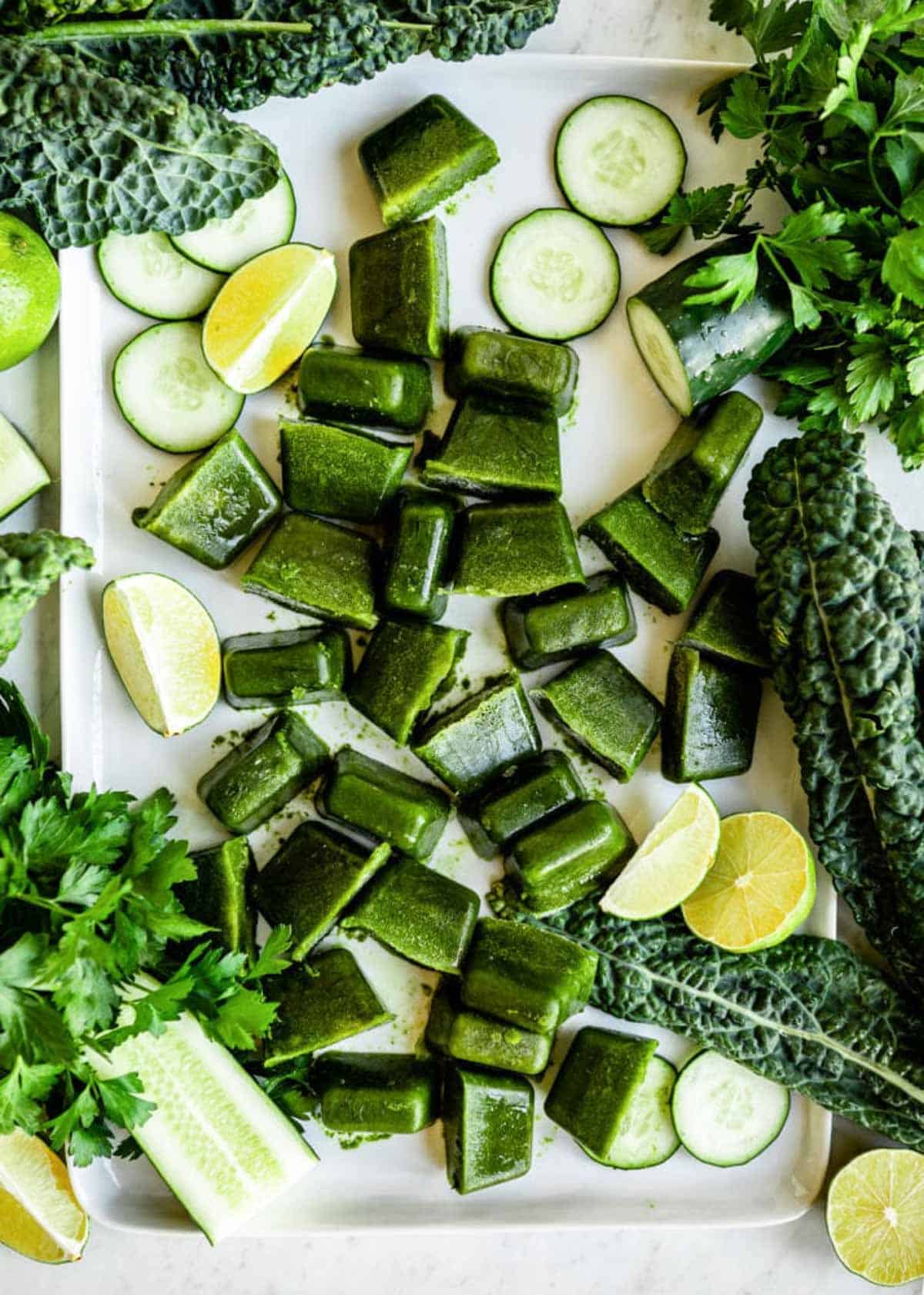 What is alkaline?
The idea behind this popular diet trend is that if you eat less acidic foods, then you can change your body's pH levels. This change then leads to a decreased chance of getting many types of cancers. Sounds great, right?! Well… unfortunately it's not that simple. See, food really doesn't actually change the pH level of blood in a healthy body, whose kidney as well as lungs are functioning as they should.
Then why do some people following this diet feel better?? That's a great question, and an easy one to answer. Most of the foods that are recommended in an alkaline diet are fruits and vegetables… so once you start eating more plants, you probably gain more energy, sleep better, maybe lose weight, have better skin, and so on. I'm all for eating more plants (have you met me?), yet I'm also for a balanced diet. Focusing on a limited number of foods isn't the healthiest (or most manageable) approach to a healthy body. So look at these alkaline recipes as a great way to incorporate more fruits and veggies into your meal times, not a new strict diet to adhere to until you fall off the bandwagon again.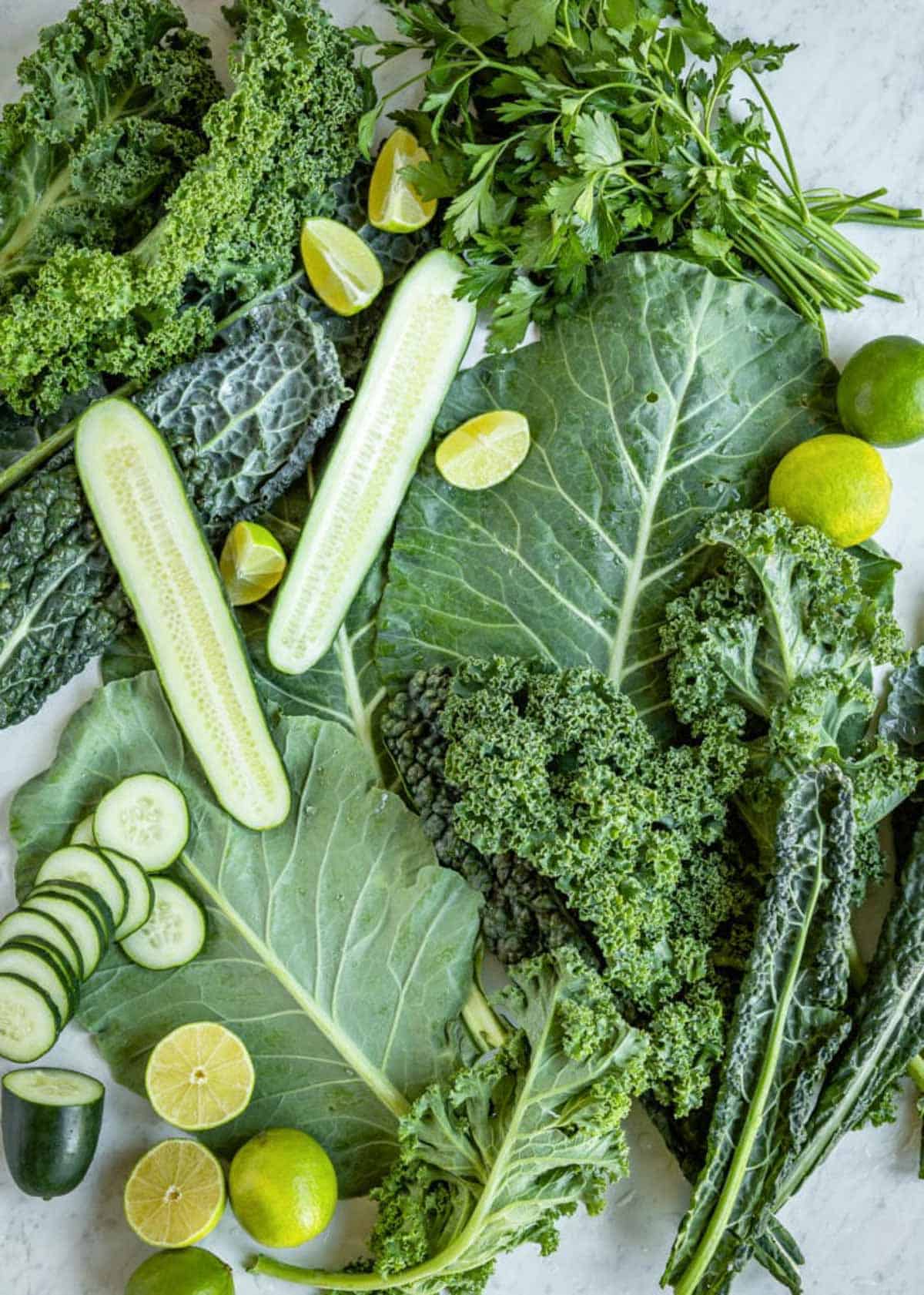 A note for cancer fighters
One reason alkaline foods are so trendy, is the cancer fighting claim. Yes alkaline foods often have cancer fighting properties, and it's not really because they're alkaline. It's because they are nutrient dense foods loaded with vitamins + minerals to help the body fight as well as heal. So definitely consult with your physician about adding these nutritious foods to your diet, yet make sure they are part of a balanced diet, and not the only foods you're eating.
Alkaline foods
Acidic foods include meat, poultry, dairy, fish, eggs, and grains, as well as alcohol. Basic foods include starches, sugars, and also naturally occurring fats. Alkaline foods include fruits, vegetables, nuts, seeds, and legumes. Here are the most alkaline plants:
| | |
| --- | --- |
| Almonds | Avocado |
| Bananas | Basil |
| Bell pepper | Broccoli |
| Cayenne pepper | Celery |
| Citrus fruits | Cucumber |
| Kale | Root vegetables |
| Sea vegetables | Spinach |
| Watermelon | |
While many of these foods make sense, I did a double take at citrus fruits. I've always been told that citrus is acidic! And… that's true. Yet they also have a low potential renal acid load, which is a fancy way of saying the kidney doesn't have to work as hard to process that food. Alkaline foods are known to have a low PRAL.
Now, let's talk about how to incorporate these plants into some delicious alkaline recipes.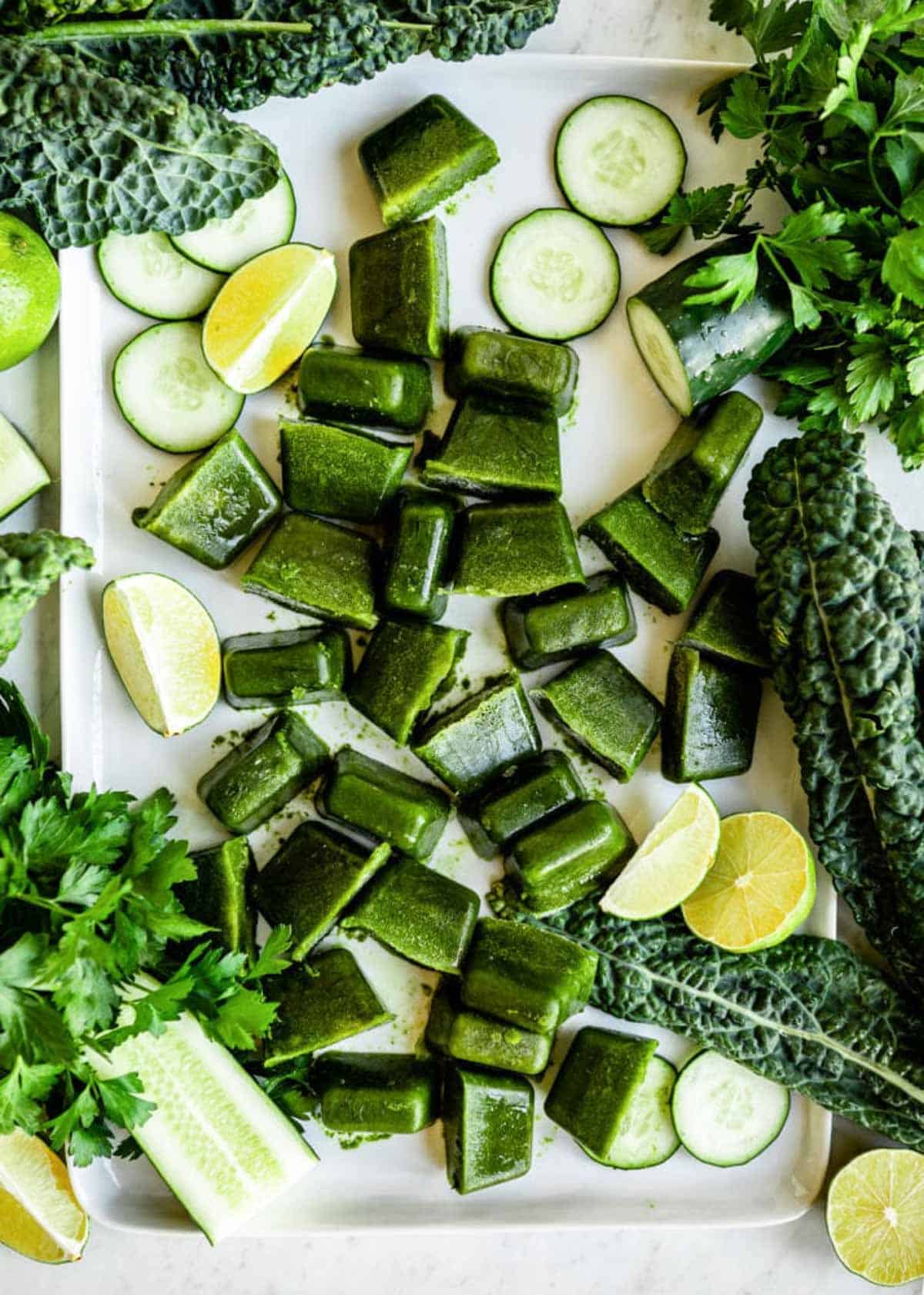 Alkaline recipes
If the foods on the list above aren't part of your current eating habits, or you're looking for a bit of help in the bone health department, then I've got some great recipes for you to try:
Avocado-licious
Almond forward
Banana loaded
Root vegetable party
Watermelon-y deliciousness
Cucumber fresh
The recipe you'll find below for smoothie cubes is another great one, because it combines multiple alkaline veggies!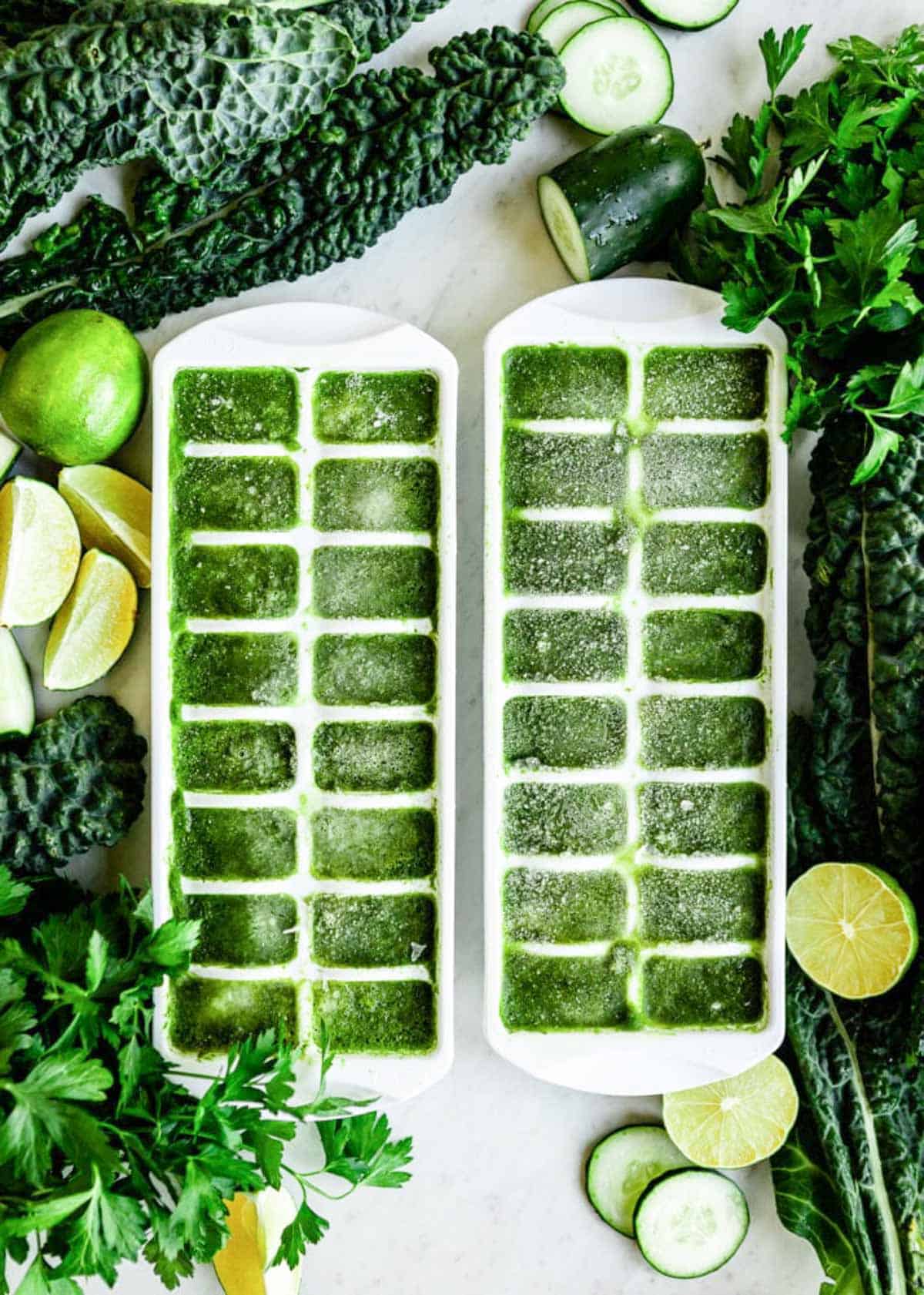 What about alkaline water?
A study done in Japan showed that daily intake of alkaline electrolyzed water improved overall health and exercise capacity in healthy participants. While many scientific studies were inconclusive on the positive effects of drinking alkaline water, one study showed the potential for alkaline water to help with acid reflux symptoms.
Alkaline smoothie cube recipe
Many people have experienced health benefits by increasing the amount of alkaline foods as well as water in their diets. While scientific research shows that food doesn't do a whole lot to change the pH levels in the blood streams of healthy people, that research also shows that alkaline foods are often missing in a balanced diet. So increasing intake can lead to a happy + healthy body.
This recipe combines several alkaline veggies with alkaline water. Blend it all together, then pour into a freezer tray. Once frozen, toss these cubes into a freeze bag until ready to use.
If you're ready to blend up these cubes, then swap in 4 cubes as the leafy green part of your next smoothie. While it might make that smoothie a little 'healthier' tasting, it also adds in some great nutrient-dense foods.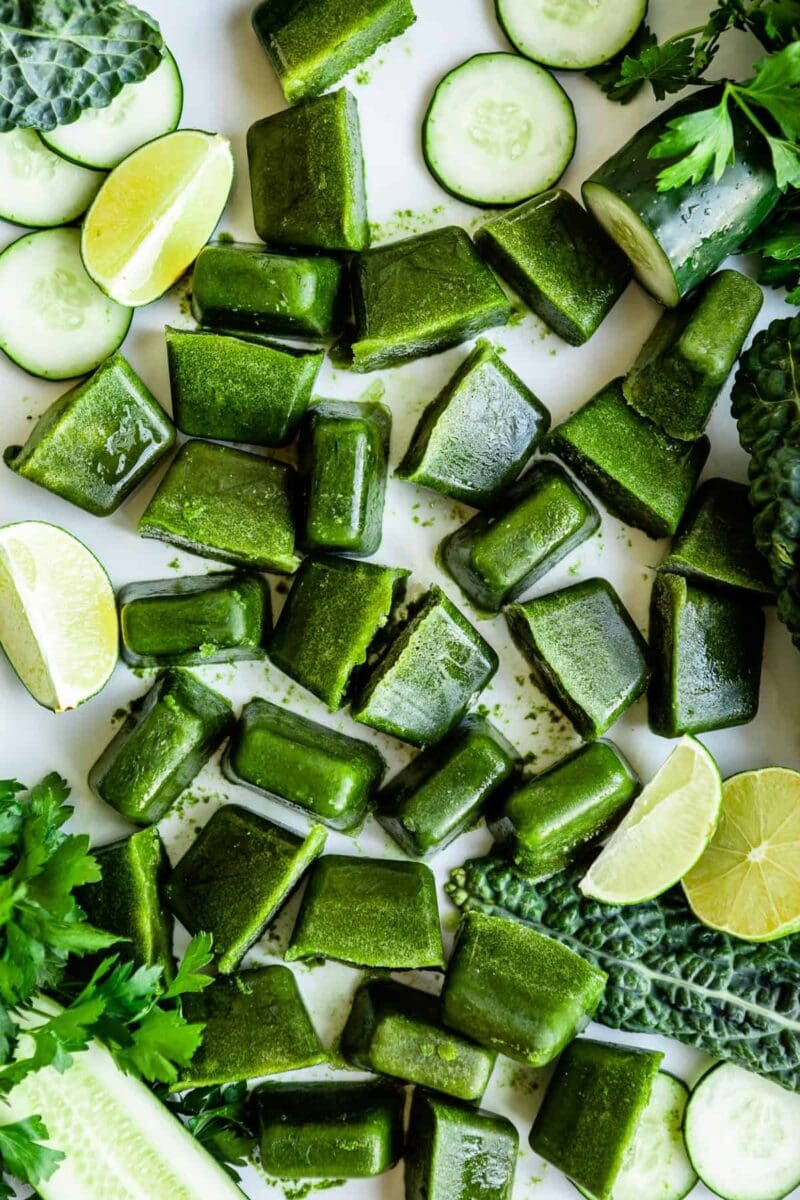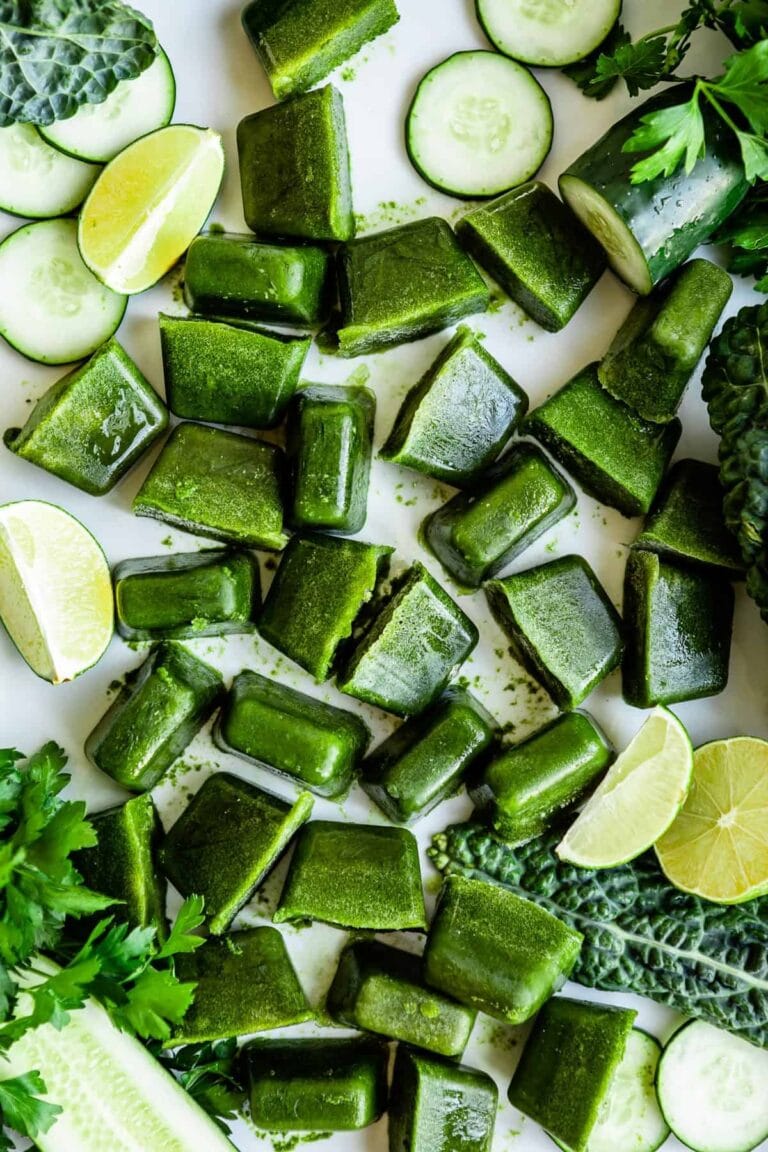 Alkaline Vegetables Smoothie Cubes
Made with alkaline leafy greens, cucumber, parsley, and fresh squeezed lime juice, these balancing smoothie cubes are an easy way to boost your body's intake of nutrient-dense plants. Drop into any smoothie to up the nutrition levels and leafy green goodness to your day.
Ingredients
¾

cup

lime

juice

1

cucumber

peeled if desired, cut into chunks

3

cups

kale

tough stems removed, chopped

3

cups

collard greens

tough stems removed, chopped

½

cup

fresh parsley

leaves and tender stems

alkaline water⠀

for blending
Instructions
Add ingredients to the jar of a blender in the order listed, except for alkaline water. Pulse a few times, then turn onto high and blend until smooth. If needed, add a little of the alkaline water for easier blending. 

Scrape down sides of blender and look to see how much liquid there is. Add enough alkaline water to fill to the 4 cup (32-ounce) line. Blend again.

Fill two standard 16-well ice cube trays with the pureed greens. Tap the trays gently on the counter to remove any air bubble and place in freezer. Freeze for several hours, preferably overnight, until solid. Pop out of ice cube trays and store in a freezer-safe, airtight container. 
How to use smoothie cubes
To use smoothie cubes, add 4 cubes to your favorite smoothie to replace of in addition to the leafy greens. Four cubes is roughly equal to 3/4 cup packed fresh greens.
Notes
Lemon juice can be substituted for the lime juice, as can raw apple cider vinegar.
Use any leafy green to substitute the ones listed above, keeping in mind that cruciferous vegetables have more of the detoxifying and alkaline properties. Bok choy, Brussels sprouts, broccoli or cauliflower, cabbage, and other cruciferous veggies are great substitutes.
For those worried about consuming raw leafy greens, the greens can be lightly steamed or blanched before blending, and will lose a bit of volume. Add more water or increase the amount of greens to equal the 4 cups of liquid.
Cucumber can be substituted with celery, broccoli, cabbage, lettuce, radish, bell pepper, or another alkaline vegetable or fruit. 
Nutrition
Calories:
28
kcal
,
Carbohydrates:
6
g
,
Protein:
2
g
,
Fat:
1
g
,
Saturated Fat:
1
g
,
Polyunsaturated Fat:
1
g
,
Monounsaturated Fat:
1
g
,
Sodium:
15
mg
,
Potassium:
250
mg
,
Fiber:
1
g
,
Sugar:
1
g
,
Vitamin A:
3542
IU
,
Vitamin C:
48
mg
,
Calcium:
83
mg
,
Iron:
1
mg