Download our Smoothie App
Daily Blends has rawked the smoothie app world! It's filled with over 150 of our green smoothie recipes from energizing friendly, beauty boosting, fitness, healing, and dessert.
Select your favorite recipes, add them to a shopping list, swap ingredients (if you wish), and even search for recipes you can make with food right in your kitchen to customize this mouth watering green smoothie experience. Healthy doesn't get any easier than this!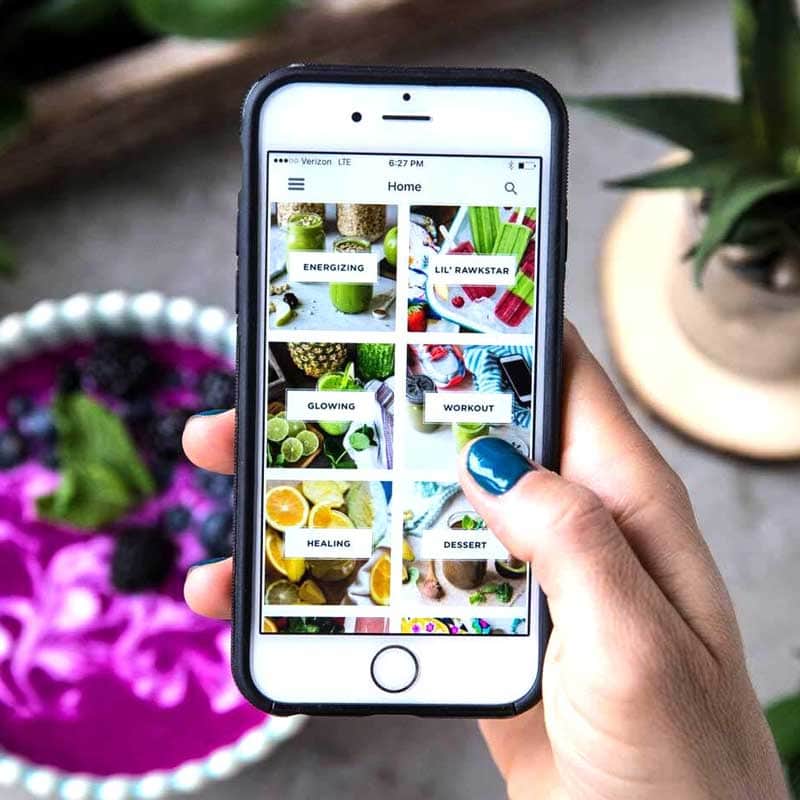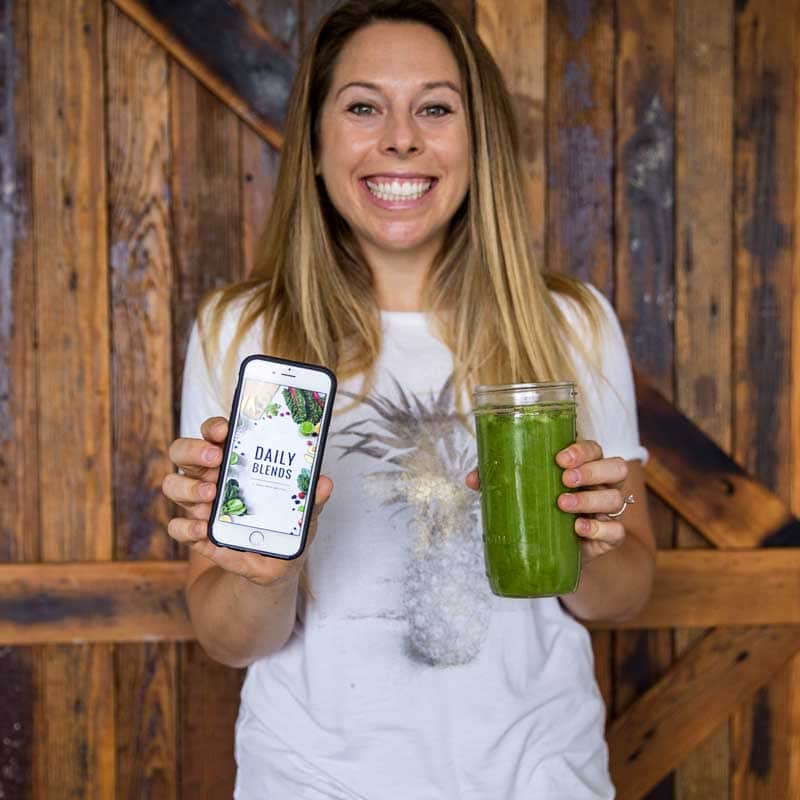 Daily Blends App Features
150+ RECIPES
Six categories for any situation: energizing, lil' rawkstar, glowing, workout, healing, and dessert.
FREE BUNDLES
Add ons to take you to a whole new level—like green smoothie challenges!

SMOOTHIE RESOURCES
The best of the best green smoothie tips and resources to help you become a rawkstar.
SEARCH BAR
Enter an ingredient and use filters to find the perfect recipe for you.
SAVE FAVORITES
Tap the heart icon to save it to your favorites list, and keep blendin' them over and over.

SHOPPING CART
Add recipes to the shopping cart, and use the shopping list to buy what you need.

INGREDIENT BAR
Enter ingredients that you already have, and find a recipe you can make without hitting the store.
INGREDIENT SWAP
It's like the Tinder of smoothies. Swipe left to swap one ingredient for another.

Smoothie App Support
Fill out this form
"*" indicates required fields