Today I'm talking about the best brain food. It's natural to focus on foods that provide natural energy, boost the immune system, or strengthen bones. Yet, what about foods that strengthen the brain, provide cognitive longevity, prevent memory loss? Let's focus on some brain-healthy foods!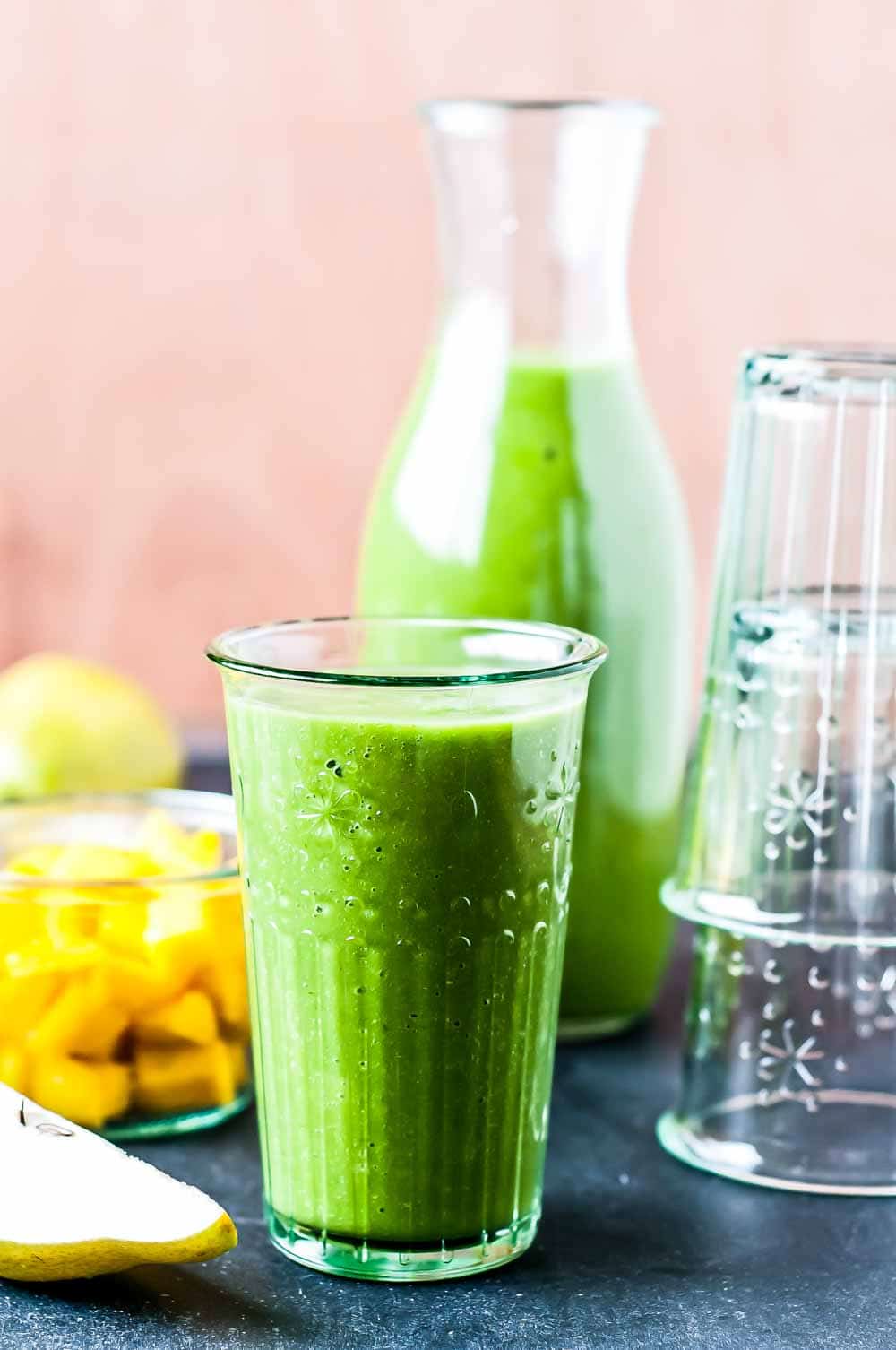 Table of Contents
Brain Healthy Foods
When I turned 30, I started hearing all about how to focus on my skin. Products to make it look younger, glow longer, wrinkle less. Yet, I never heard anyone talk about how to focus on brain health.
After starting Simple Green Smoothies, I noticed a lot of emails from the community asking about foods to help with cognitive decline related to a variety of neurological diseases. I learned long ago how effective food is at healing and preventing things like cancer, so why can't food also help keep my brain healthy? Here is a great list of plant-based, whole food that can help strengthen the brain:
Avocados
This delicious ingredient rounds out our list of brain healthy foods due to its large concentration of unsaturated fat. This reduces blood pressure, which can greatly decrease cognitive decline. I use it in my brain food smoothie recipe to add creaminess, and healthy fat.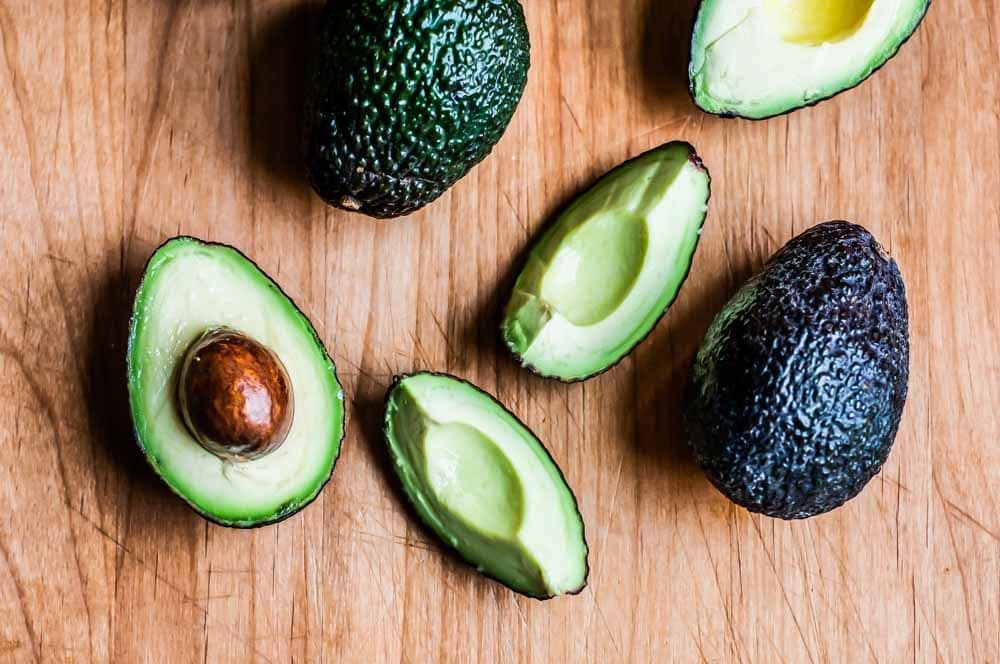 Ever wonder why I based my company around green smoothies? I love leafy greens, not just because they're delicious. I love that they are powerhouses of nutrition, and blending them into a smoothie is often easier than stuffing my face with salad every day.
Leafy greens also contain nutrients like vitamin K, folate, and beta carotene, which have been linked to slowing cognitive decline. So, just indulging in a daily green smoothie gives your brain access to ingredients from the best brain food list.
Berries
Bright + colorful berries contain numerous phytochemicals, that have neuroprotective effects on neurodegenerative diseases, according to research by the US National Library of Medicine. They also contain antioxidants, which can not only delay memory decline in the long run, but also improve memory. This gives them a top spot on my list of brain healthy foods.
Coffee
Did you know that coffee is actually good for you? More specifically, the caffeine in coffee and tea releases serotonin, which improves mood (aka a great brain food). Coffee also improves focus on daily tasks, when consumed in small amounts throughout the day. I have a daily cup of coffee that is delicious + healthy.
Walnuts
While all nuts contain healthy fats + protein (I LOVE using nuts as a plant-based protein source), walnuts are specifically high in the omega-3 fatty acid alpha-linolenic acid. This omega-3 lowers blood pressure and protects arteries, which help keep the blood flowing correctly through the brain, giving it a shout out on this best brain food list. Maybe that's why walnuts are brain-like in shape?
Turmeric
This brain healthy root has been linked to improved cognitive function in a study regarding patients with Alzheimer's disease. Turmeric is also known as curcumin, which is an antioxidant + anti-inflammatory.
Hemp Hearts
Hemp hearts are packed with omega-3s and omega-6s, which are essential fatty acids. These acids can help improve working memory. I chose organic hemp protein as the main ingredient in my homemade protein powder, because it is a complete protein.
I also love blending hemp hearts in my brain food smoothie recipe, or leaving them whole on top for a nice crunch.
How to Focus on Brain Healthy Foods
I'm continually learning how to be proactive about my health. I want to age gracefully on the outside, but more importantly, I want to age gracefully on the inside. This is a huge reason why I cleanse on a quarterly basis.
My Seasonal Cleanse includes all the foods on the above list, except coffee (due to the caffeine content), because I'm serious about wanting to protect my health through plants. This cleanse helps detox the body, while also helping to fuel it through whole food and rest.
Cleansing shouldn't only have short term benefits. It should be delicious, and leave you with an even better version of yourself.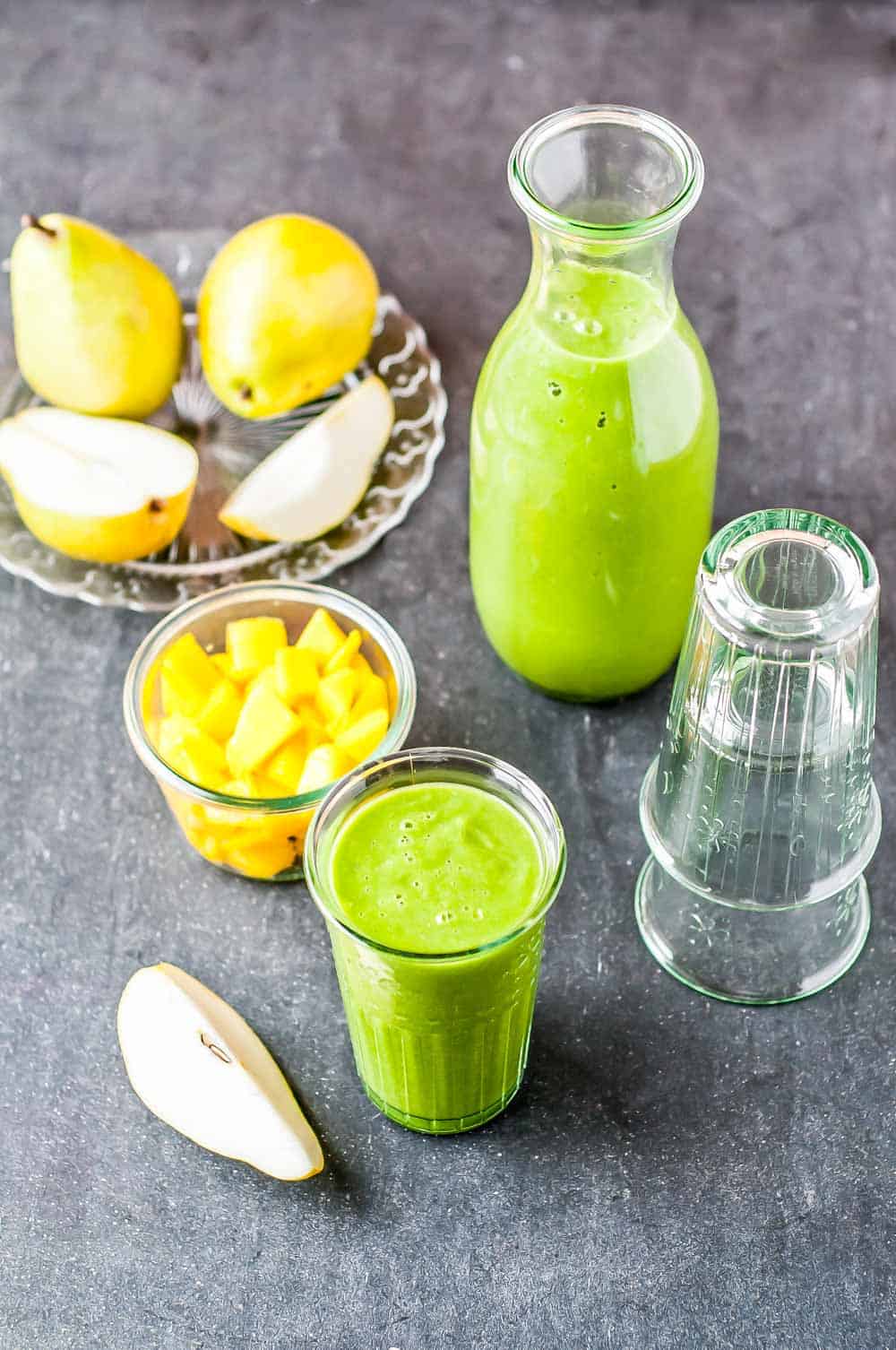 Best Brain Food Smoothie Recipe
I created this smoothie specifically for a Seasonal Cleanse. This is a plant-based, whole food cleanse focused on detoxifying the body, kickstarting weight loss, and on foods that nourish me from my brain to my toes. It's quite a delicious smoothie, because I don't believe the lie that tells us healthy eating has to be bland, gross, or boring.
Like every recipe in this cleanse, this brain food smoothie has the perfect balance of fat, carbs, and plant protein to help you feel full, while also giving your brain some extra lovin' through the omegas.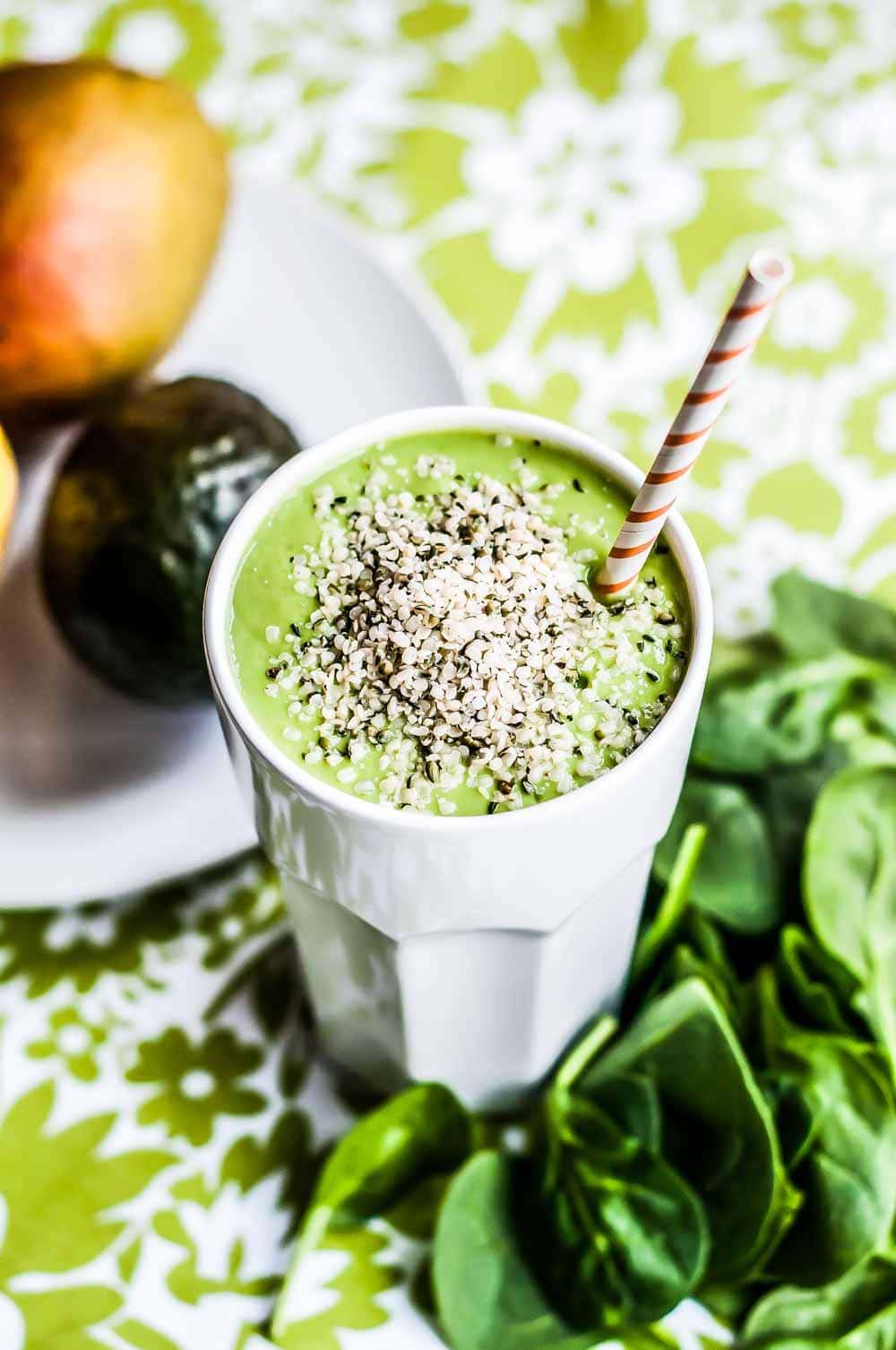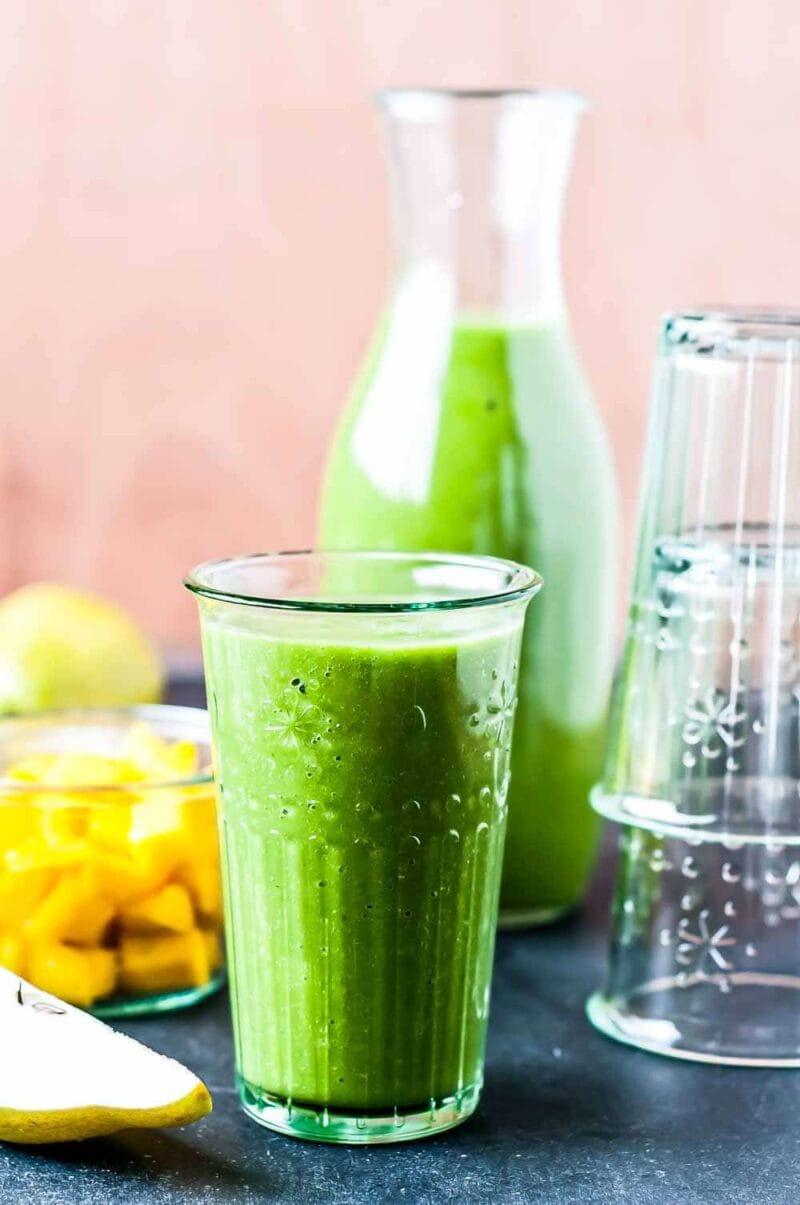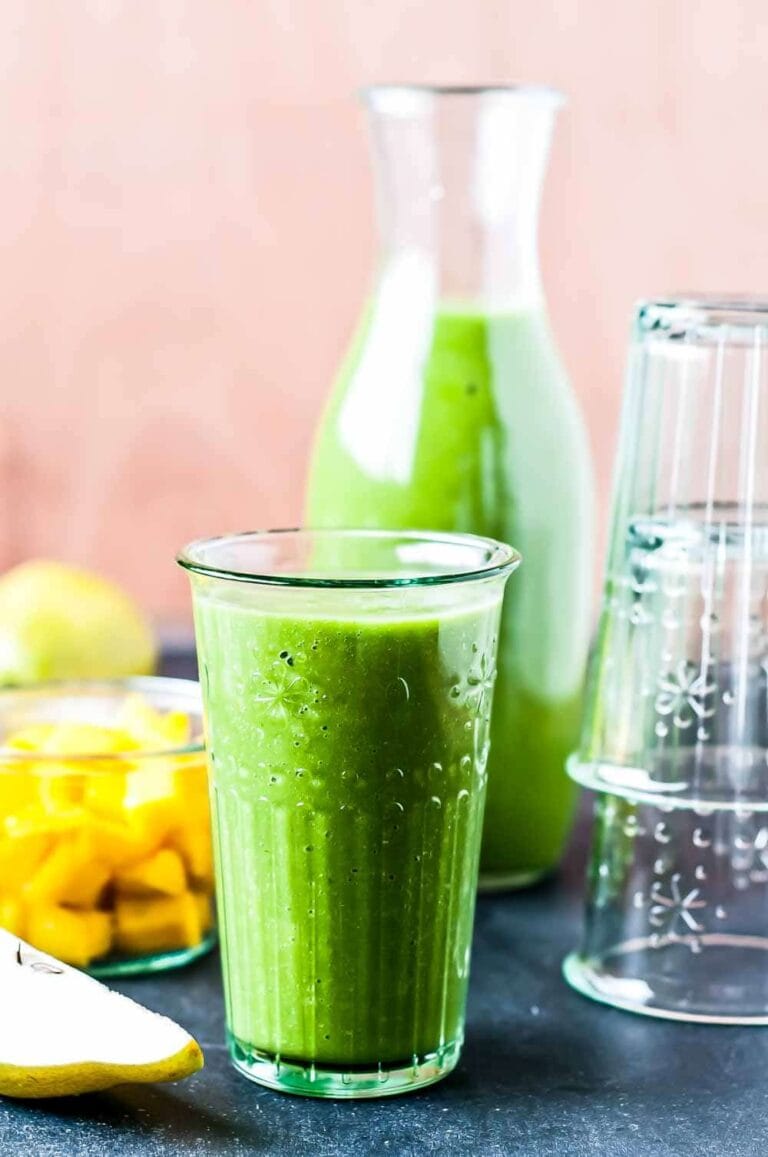 Brain Food Smoothie
This brain food smoothie has everything you need to get you going in the morning— protein, healthy fats, and replenishing electrolytes. Adding avocado to smoothies gives you a lovely dose of omega-3 essential fatty acids, which are vital for brain development and nerve function. Not only that, but the avocado also assists the body in absorbing nutrients from the greens.
Ingredients
1 ½

cups

spinach

1

cup

coconut water

1

pear

ripe + cored

½

cup

mango

frozen

¼

avocado

2

tbsp

hemp hearts
Instructions
Blend spinach and coconut water together until smooth.

Add remaining ingredients and blend again. You can either blend in hemp hearts or sprinkle on top.
Nutrition
Calories:
392
kcal
,
Carbohydrates:
56
g
,
Protein:
12
g
,
Fat:
17
g
,
Saturated Fat:
2
g
,
Polyunsaturated Fat:
8
g
,
Monounsaturated Fat:
6
g
,
Sodium:
294
mg
,
Potassium:
1440
mg
,
Fiber:
14
g
,
Sugar:
35
g
,
Vitamin A:
5323
IU
,
Vitamin C:
61
mg
,
Calcium:
158
mg
,
Iron:
5
mg