The most-used appliance in my home is my Vitamix blender. We use it to make green smoothie recipes, homemade hummus, protein shakes, chop veggies and even make hot healthy soups and purees. I also know how insane it can feel to spend $400+ on a blender. That's why you're here. Let me help you save money with the latest Vitamix sales and get you blending nutrient-rich ingredients, asap.
As one of Vitamix's top influencers, I have access to the most up-to-date Vitamix deals to save you hundreds of dollars on a professional-grade blender. This means any purchase you make using my Vitamix Referral Code helps support my food blog. So thank you!
Find the best deal on a Vitamix blender that works for your needs and budget below.
Table of Contents
New Summer Vitamix Sales
Each season, Vitamix has a variety of sales that can save you hundreds of dollars on the #1 blender on the market. Below you'll find exclusive, limited-time, limited quantity Vitamix deals. Most offers are only available if you buy directly from the manufacturer, Vitamix. If you purchase after clicking on any of the links, you'll automatically get our free shipping promo code built in!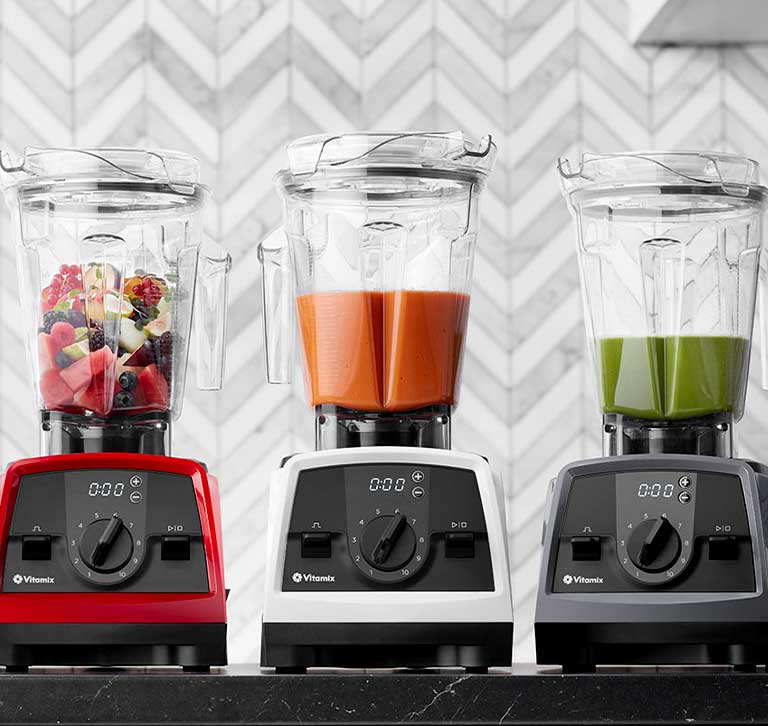 Extra $150 OFF
Vitamix V1200 Venturist
Best bang-for-your-buck blender package w/ 64-ounce container. Discount shows once blender's in cart.
🇨🇦 Canada Rawkstars: Save $150 on the Recon V1200
Which Vitamix Blender to Buy
Deciding which type of Vitamix to purchase can be tough— there are over 12 models with a variety of features that I can recommend for a variety of reasons. All have a powerful motor base and self-cleaning capability (which is awesome). I broke my recommended products down below based on my own research and opinions in hopes it can help you decide which one to purchase.
Since 2013, I've bought over 20 Vitamix blenders for myself, friends, parents, and my sister. All of their high-speed blenders makes a great birthday, college, wedding or baby shower gift— and there are always great sales.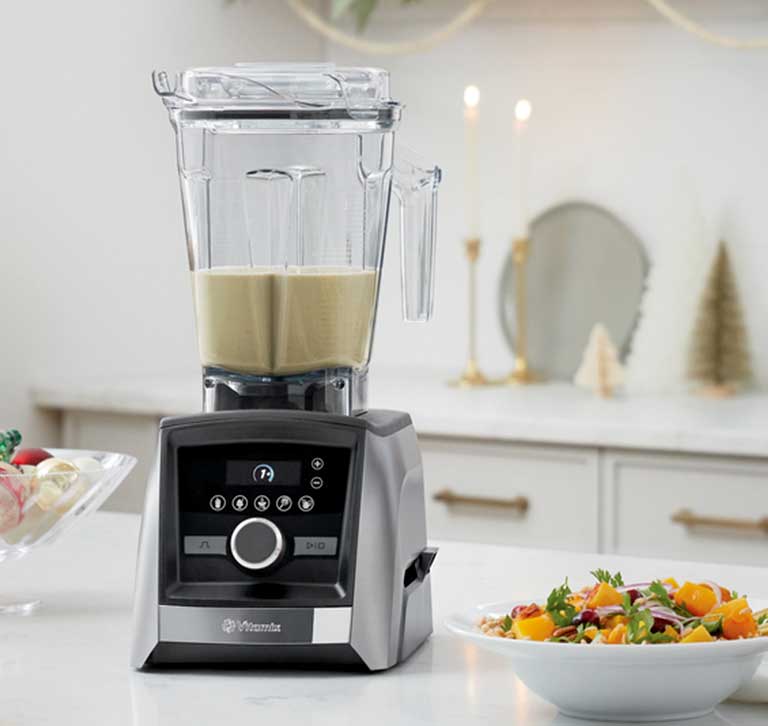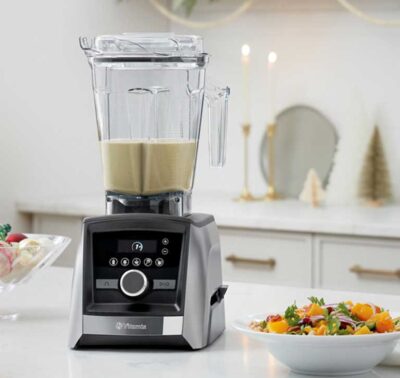 Ascent Series Smart Blender
2.2 horsepower | 10-year warranty
Top of the line with 64-ounce container, built-in timer, variable speed controls and touchscreen interface. Good option with a large accessory line (blending bowls, single serve cups, and a food processor.)
$499.95-$699.95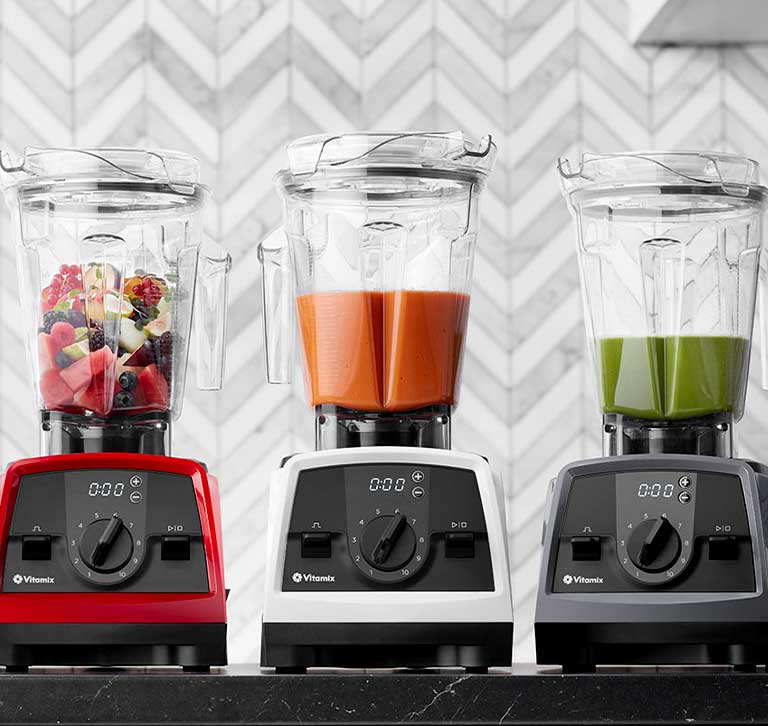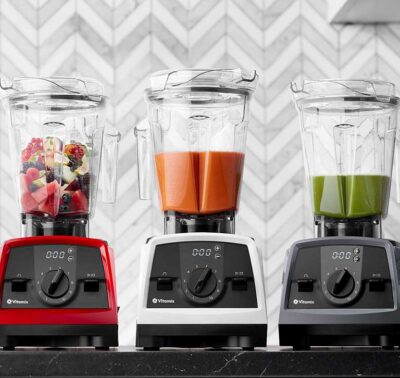 Venturist
2.2 horsepower | 5-year warranty
Blender series made for Costco, yet sold online through Vitamix.com as the Reconditioned Venturist. Features and accessory line are similar to the Ascent blender (has a pulse feature).
$299.95 $449.50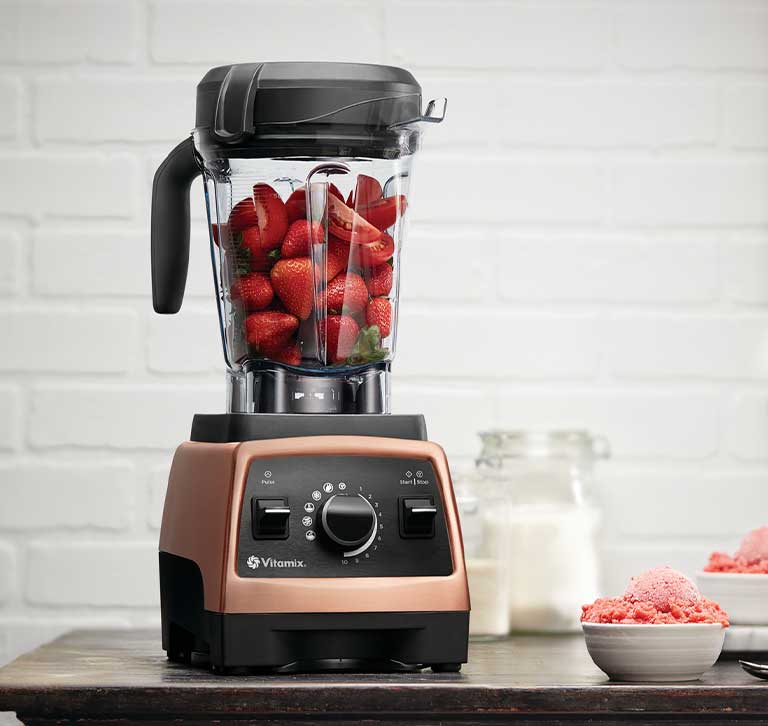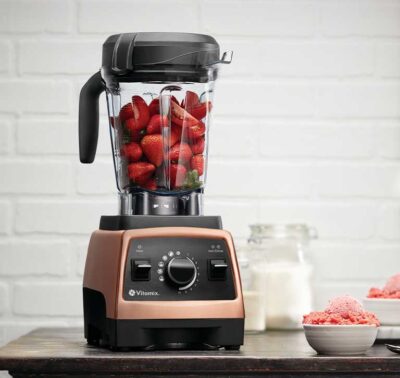 Legacy Series
2.0- 2.2 horsepower | 7-year warranty
Classic Vitamix blender line with stainless steel blades and some of the highest-rated blenders of all time. Container size and program settings vary depending on the blender model. Has very few accessories.
$518 $629.95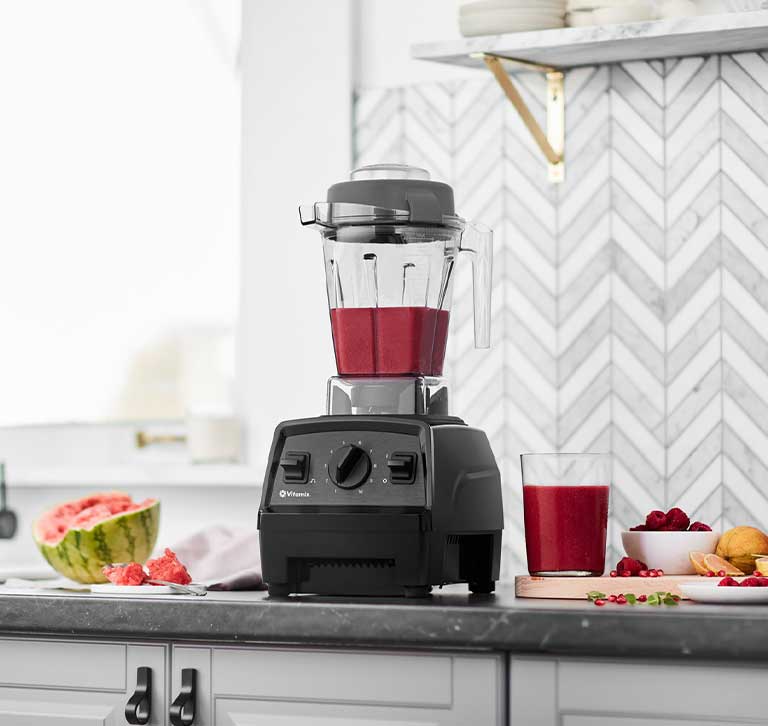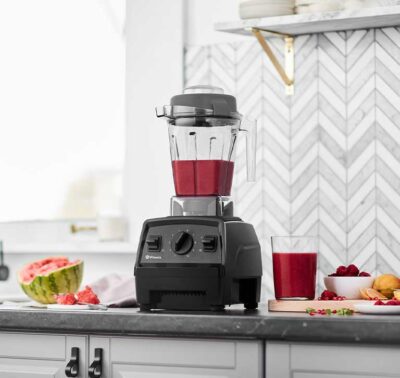 Explorian Series: E310
2.0 horsepower | 5-year warranty
Entry level blender with compact container, very few features and just a couple of accessories like a personal cup adaptor.
$289.95 $359.79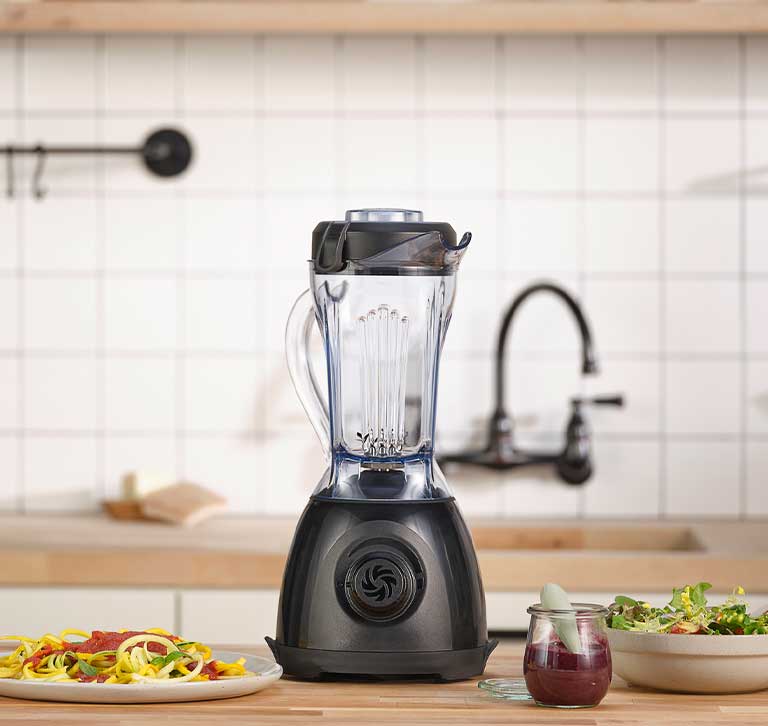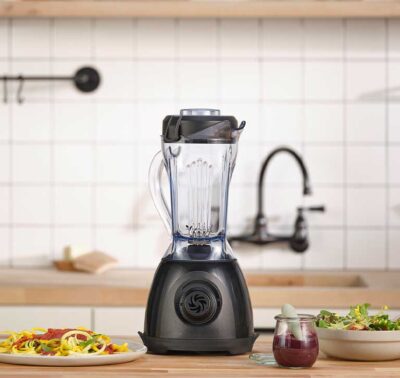 Vitamix one
1.2 horsepower | 2-year warranty
Starter blender for small spaces (RVing, college dorm, NYC apartment) with a lower price point. Great for making smoothies, yet can't do soups or nut butters (it will void the warranty). No accessories. Has a 2-year warranty.
$249.95 (while supplies last)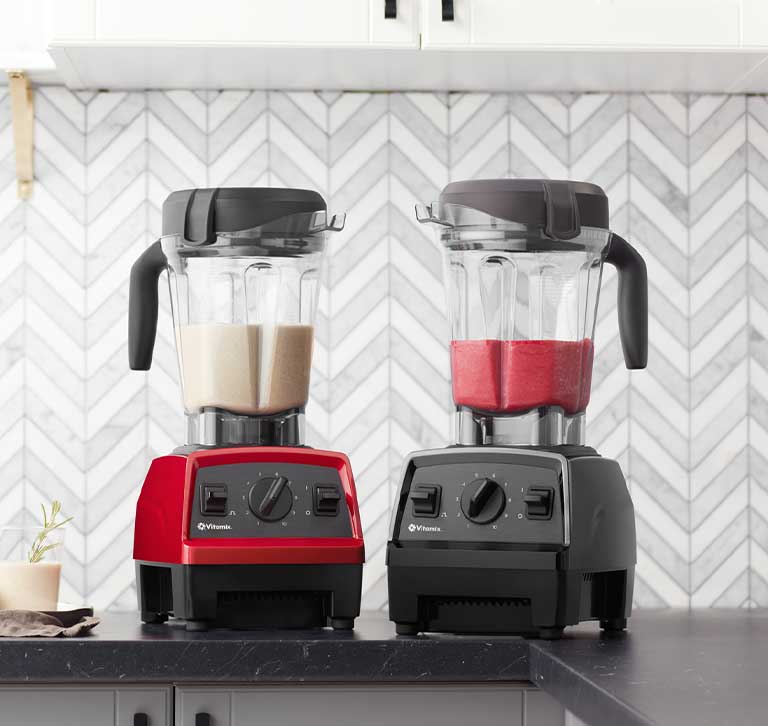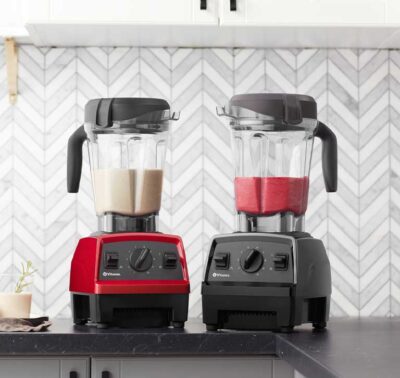 Certified Reconditioned
3+year warranty
All types of blenders that have been returned for a variety of reasons, inspected by the manufacturer with a 17-point checklist and repackaged at a fraction of the price. This is where you get the crazy good deals if you're open to versatility. Some discounts won't show up until you add to your cart.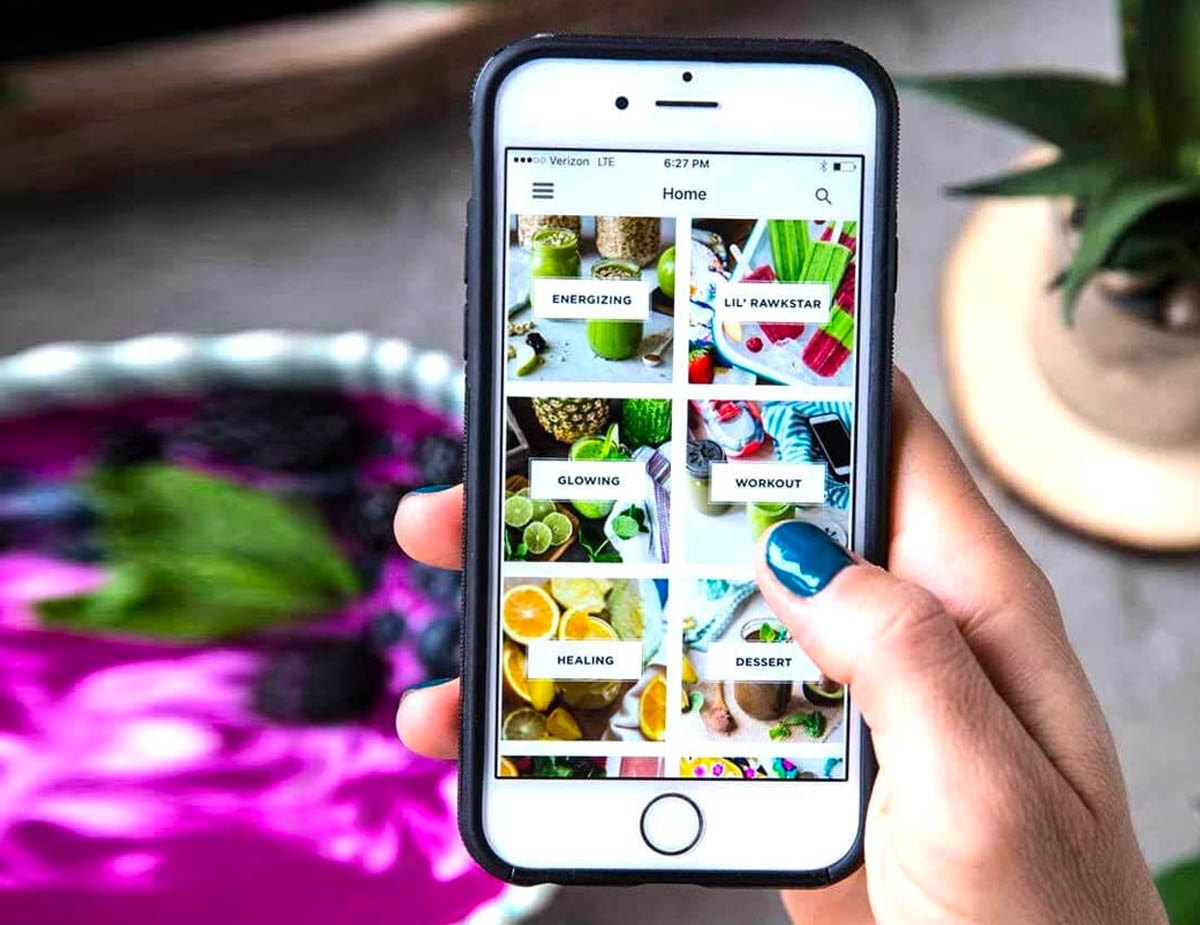 Best Vitamix Deals
Make sure to claim free shipping + lock in the best price in cart when you use code 06-110 at Vitamix.com
Vitamix Sales Promotion Schedule
While Vitamix Flash Sales are lightening fast, you can save BIG on a specific blender or accessory only while supplies last (they don't last long). Look for a flash sale in the summer and also in early spring. You can always blender up smoothies and freeze into summer popsicles (or evening desserts). We'll send emails when these awesome sales happen— make sure you're on my newsletter list!
Spring Sale
This month-long event that takes place in April. This could be a great time to look for a new blender for you or a family member for Mother's Day, wedding showers, baby showers, birthdays and more.
Flash Sales
While Vitamix Flash Sales are lightening fast, you can save BIG on a specific blender or accessory only while supplies last (they don't last long). Look for a flash sale in the summer and also in early spring. We'll send emails when these awesome sales happen. Make sure you're on our newsletter list!
Vitamix Days
Vitamix hosts a Vitamix Days sale towards the end of September each year. This big sale includes several blenders, the Food Cycler, Immersion blender, several containers and more in this big sale.
Black Friday Deals
Vitamix sales are on steroids when their Black Friday sale begins on Thanksgiving Day and runs all weekend. It's often called a "cyber weekend sale…" yet the reality is the great Vitamix deals continue for the entire holiday season. You might see $50-$75 off new blenders as well as specific blender sales at steeper discounts. Flash attachment + accessory sales happen throughout the month, too.
Container Sale
All full-sized containers go on sale during this annual two-day sale, including my favorite Stainless Steel Container (it was $50 off last year!). This sale usually takes place in early December.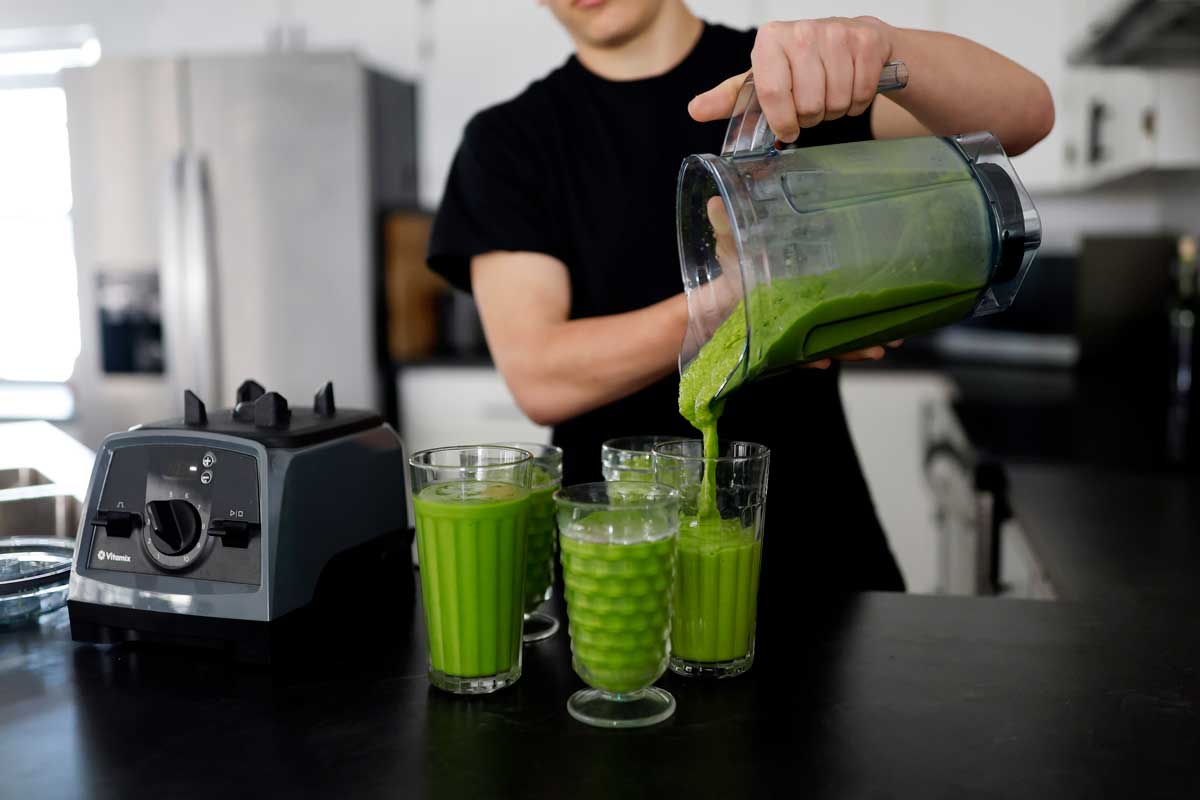 Best Places to Buy a Vitamix
Vitamix sales happen through a variety of online retailers and physical stores. Here's my top recommendations for stores that most often have special deals and great return policies as well:
Vitamix.com is the best place to get a deal… and all the accessories to go with it. They offer stellar support answering all your questions, have a great warranty and even have their own rewards program.
Costco sells a variety of Vitamix blenders online and in stores. You can shop online and also see when a Vitamix Live Demonstration is coming to a warehouse near you.
Williams-Sonoma has the latest and greatest from Vitamix, plus occasionally releases limited edition colors and styles.
Amazon puts different Vitamix blenders on their Daily Deals page for flash sales throughout the year. It's pretty random and won't necessarily be the exact machine you want, but you can check on a regular basis to snag a Vitamix blender.
FAQs
Does Vitamix ever have sales?
Vitamix has sales throughout the year on their high-speed blenders, containers and accessories. Be on the lookout for their flash sales that pop-up occasionally, or mark your calendar for Black Friday, Cyber Monday and even Vitamix Days (which happens around Amazon's Prime Day). If you can't wait for a big sale, save $100+ by purchasing a Vitamix Recon Venturist V1200 blender.
Is the Costco Vitamix different?
Vitamix collaborate with Costco to create an exclusive blender only sold in Costco locations, the Venturist 1200. It's essentially an Ascent-series blender at a lower price and comes with a blending cup. It's truly the best VItamix deal out there if functionality is your #1 goal. If you don't have a Costco close by or want to save even more money, you can purchase a Recon Venturist 1200 directly through Vitamix. Recon Venturist 1200 blenders are those that were returned at Costco… and now are able to be sold online at Vitamix.com.
What is better than a Vitamix?
There is no blender better than a Vitamix. I've spent 10 years blending daily smoothies with a variety of blenders and have never found one that blends as quick, as well and lasts as long. The high-performance 2.2 HP motor, smart design and quality parts are what makes Vitamix stand apart. Consumer Reports also rates Vitamix as the best blender. Other blenders are more affordable, yet you'll get what you pay for. They don't blend as well, aren't as easy to clean and the motoro usually burns out within a few months of daily use.
Is Vitamix better than Ninja?
The Ninja blender is an affordable entry-level blender for new food enthusiasts, that has a weak warranty and expected lifespan. The Vitamix blender is what at-home chefs, food bloggers and anyone serious about eating better uses because of it's powerful motor, 10-year warranty and quality parts. The Vitamix blender is made in the USA, whereas the Ninja is made in China. Repairs and customer service greatly differ because if the difference in location— I know from experience.

The Vitamix can do everything the Ninja can, plus it can be used as a food processor, milk frother, lemon meringue maker and soup heater. The SmartDetect accessories line Vitamix released in 2021 has taken this high-speed blender to a level that Ninja cannot match.
How can I get a discount on a Vitamix?
When you purchase a blender through Vitamix.com, use promotion code 06-110 to enjoy additional discounts and free shipping. Discounts on a Vitamix range from $25-$150 on blenders, containers and accessories. Check back here often for the latest sales if there's a certain Vitamix you want to buy.
Does Vitamix have a payment plan?
In 2023, Vitamix partnered with Affirm to offer flexible payment plans so you can buy what you love and split up the cost. Learn more about Affirm through the "learn more" link on an eligible product like the Certified Reconditioned Venturist V1200.
What's the lifespan of a Vitamix?
Vitamix blenders should last 10 years or more with proper care. It's not uncommon to find a Vitamix from the 1970's still working in grandma's kitchen. If something does go wrong, most Vitamix blenders have a warranty between 5-10 years, allowing you to send it back in for repair. Vitamix has been privately operated by the Barnard family since 1921 and based in Olmsted Township, Ohio.