When it comes to finding the best blenders for smoothies, the options can be overwhelming. This guide will help you upgrade your green smoothie, fruit smoothies and smoothie bowls from chunky to creamy in seconds.
Ten years ago, I started blending green smoothies with a basic margarita blender I got as a wedding gift. I made over 100 smoothies with that blender, yet eventually, I burnt the motor out (sparks, smoke and all). Since then, I've bought, received and tested at least 50 different blenders for smoothies. Discover which blenders made the top 10 when it comes to making incredible smoothies.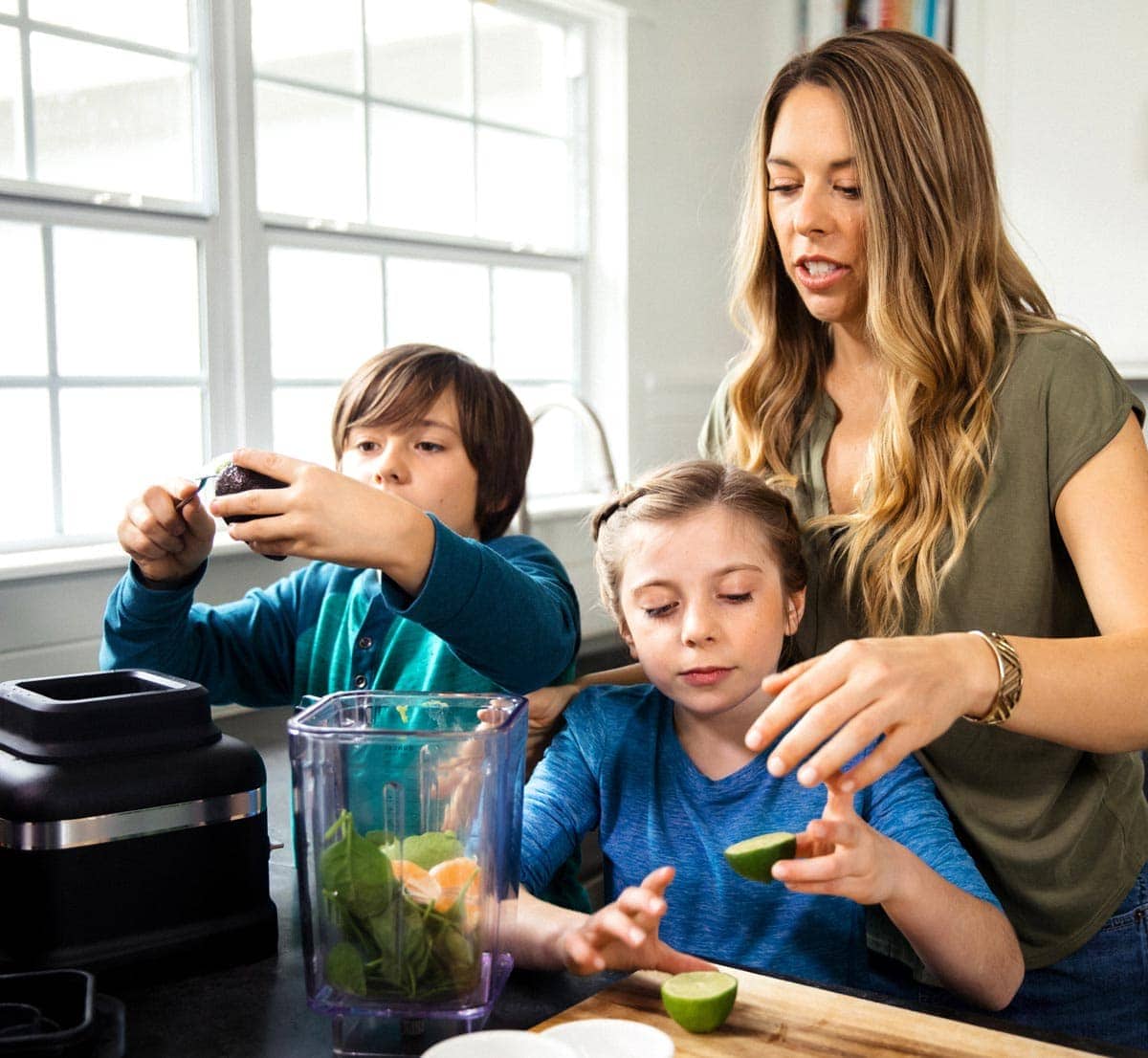 Table of Contents
Top-Rated Blenders for Smoothies
I've spent years trying out all the blenders and below are my top picks based on their versatility, design and efficiency for blending a smoothie. The price on these few blenders might be a shocker. I know it was for me when I was blender shopping. Yet when you consider warranty, quality and longevity, they are all definitely worth it.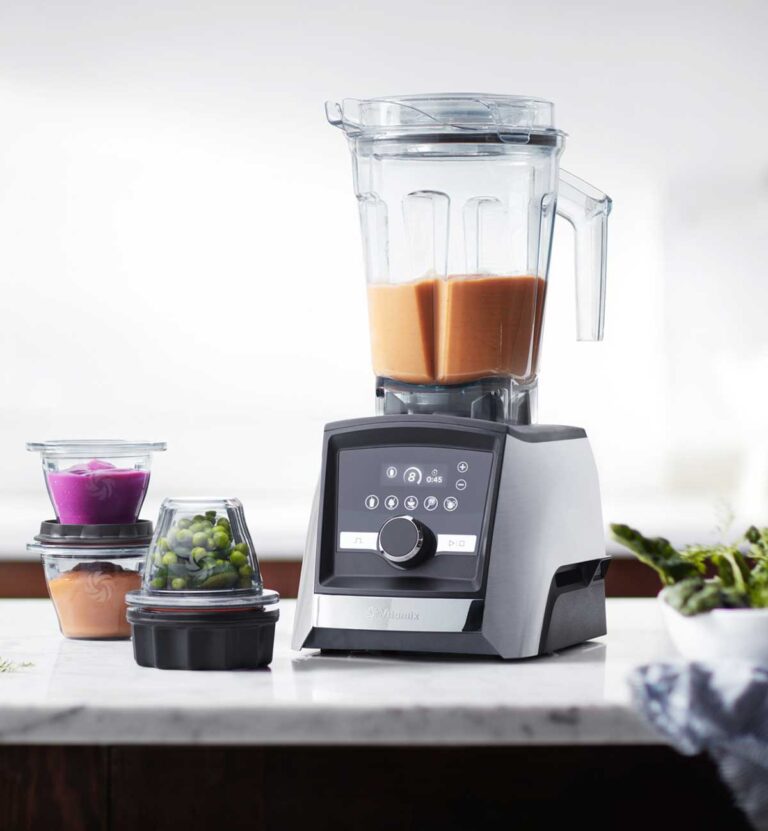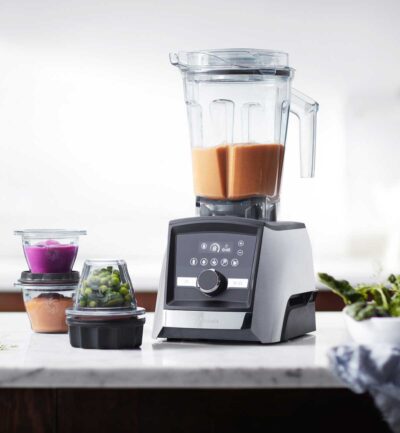 Vitamix Ascent A3500
The blender for healthy families
This blender is packed with 1380 watts of power and has the perfect 64-oz low profile container to fit nicely on my countertop.
Pros: Blends the best, 1-push blending, 7-year warranty, great attachments
Cons: Loud when blending (watch demo)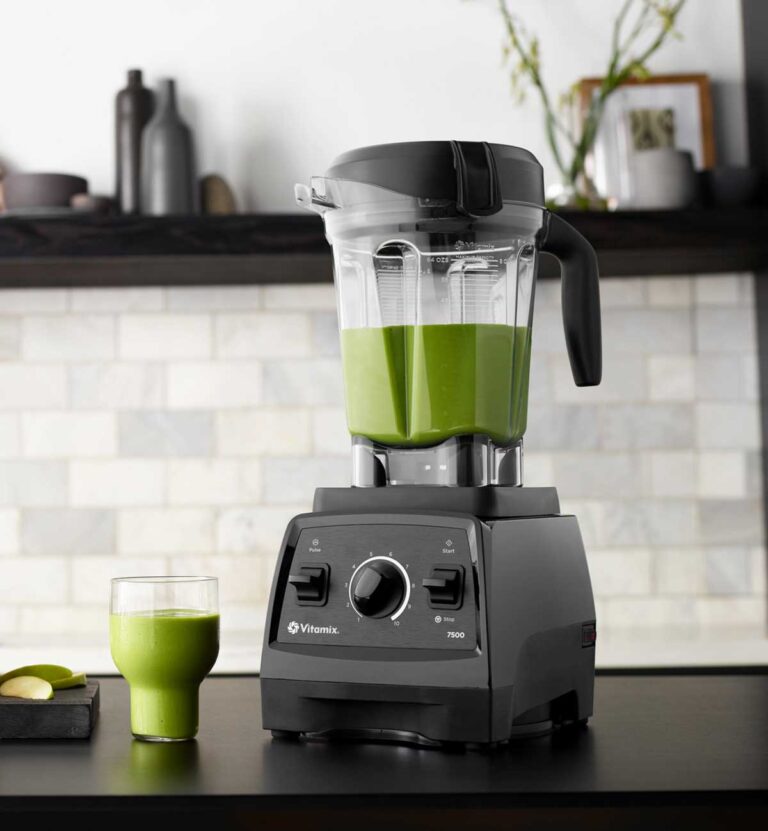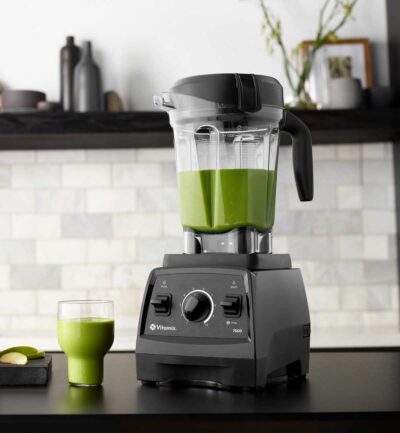 Vitamix Pro 750
The Vitamix classic
If you like to be in control of your smoothie blending experience and not into fancy bells and whistles, this blender is for you.
Pros: Strong 1656-watt motor with simple-to-use controls + 7-year warranty
Cons: Isn't compatible with Vitamix's awesome accessories line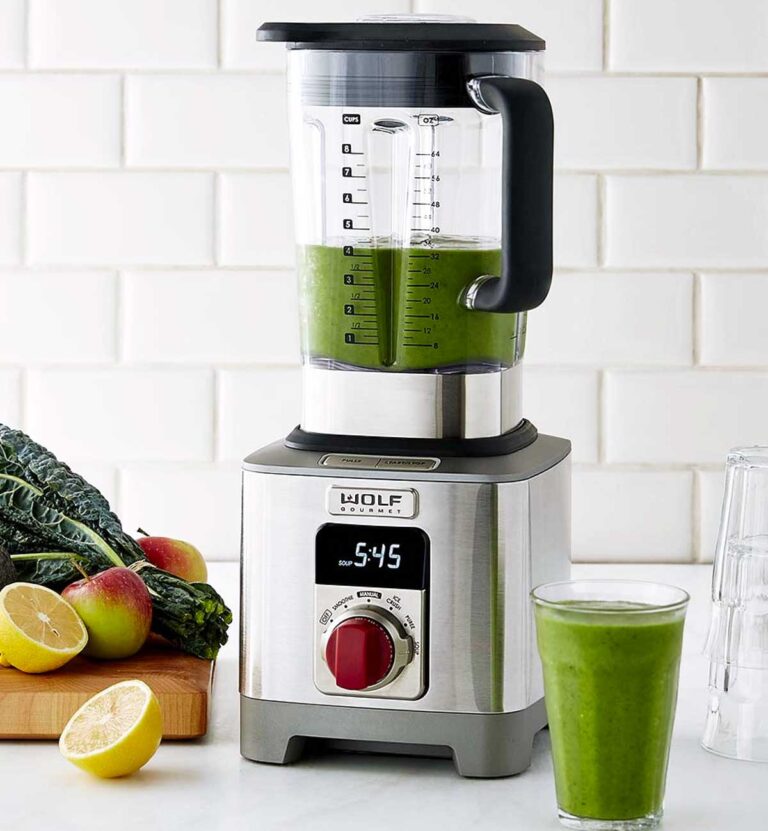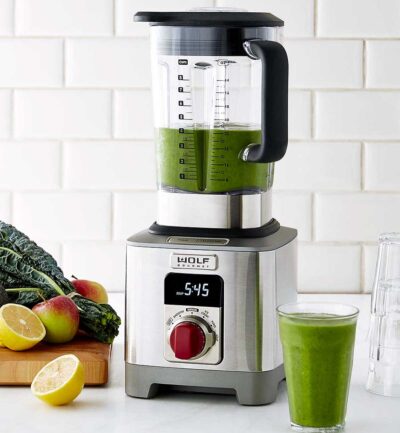 Wolf Gourmet Blender
Blend like an at-home chef
Make a statement with this chef-grade blender that has the signature red Wolf knob and simple controls.
Pros: 64 oz container, 2.4 horse-power, 5-year limited warranty, legit brand
Cons: expensive, no attachments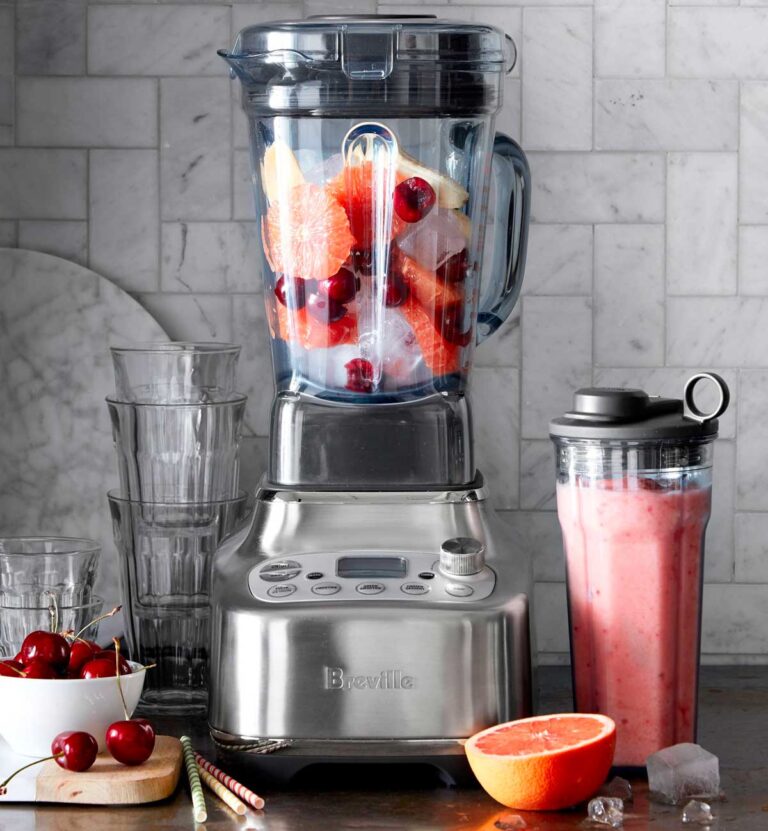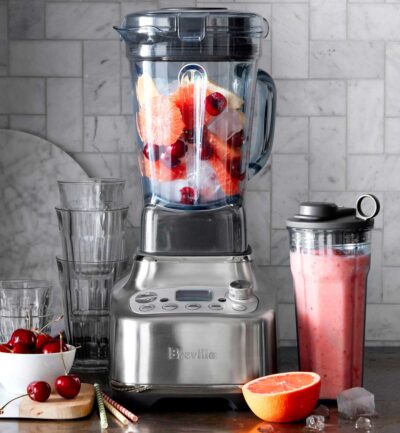 Breville Super Q Blender
Modern kitchen innovation
The sleek design, quiet blend & personal blender attachment makes this a solid choice for young professionals.
Pros: Quiet, 1800 watts, includes personal blender attachment, 10-year limited warranty
Cons: The Vac Q attachment (to help with oxidation) costs extra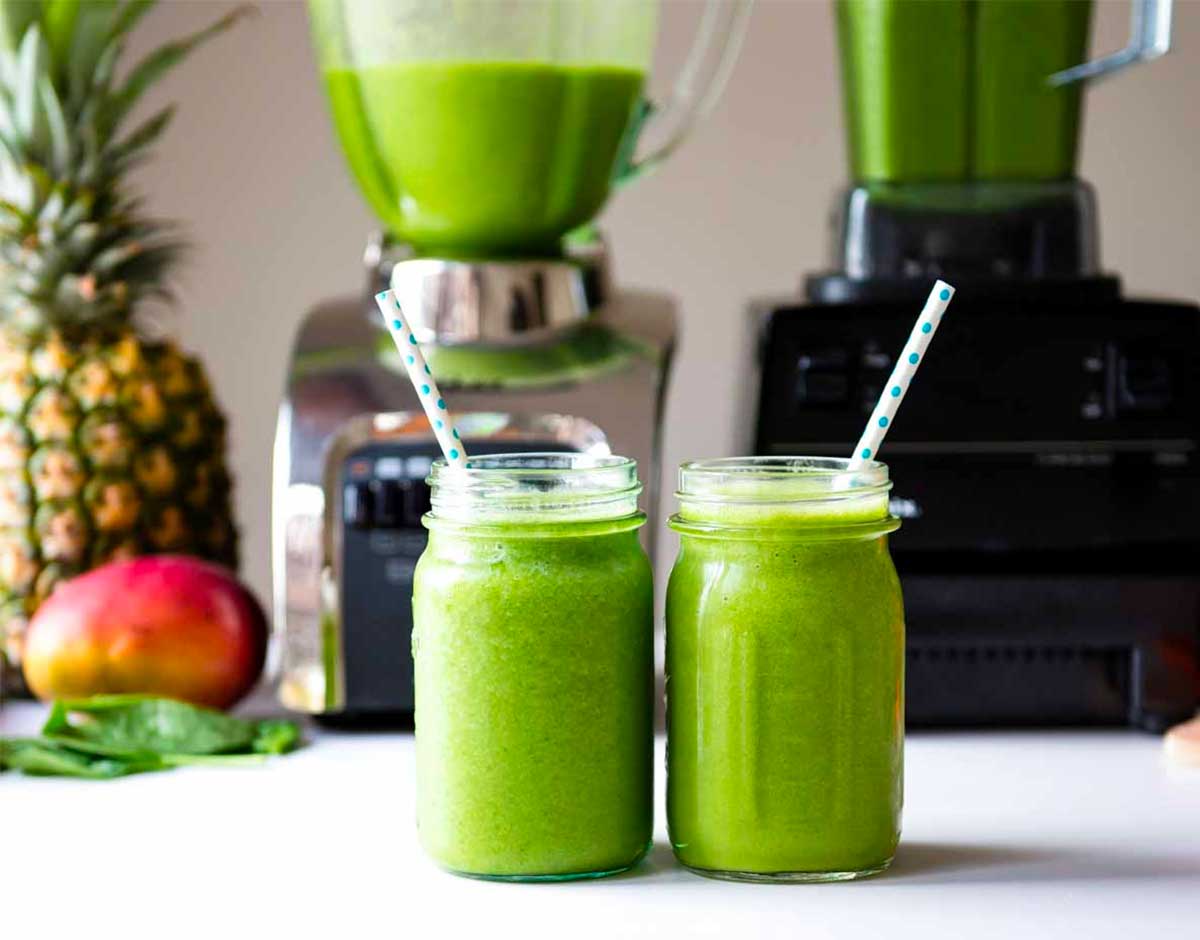 Budget Blenders for Smoothies
If you're on a tight budget and looking for a new blender for smoothies, I recommend the ones below that I've tested and truly stand out above the rest. Keep in mind that the lower-priced blenders won't have the power or longevity as the ones above.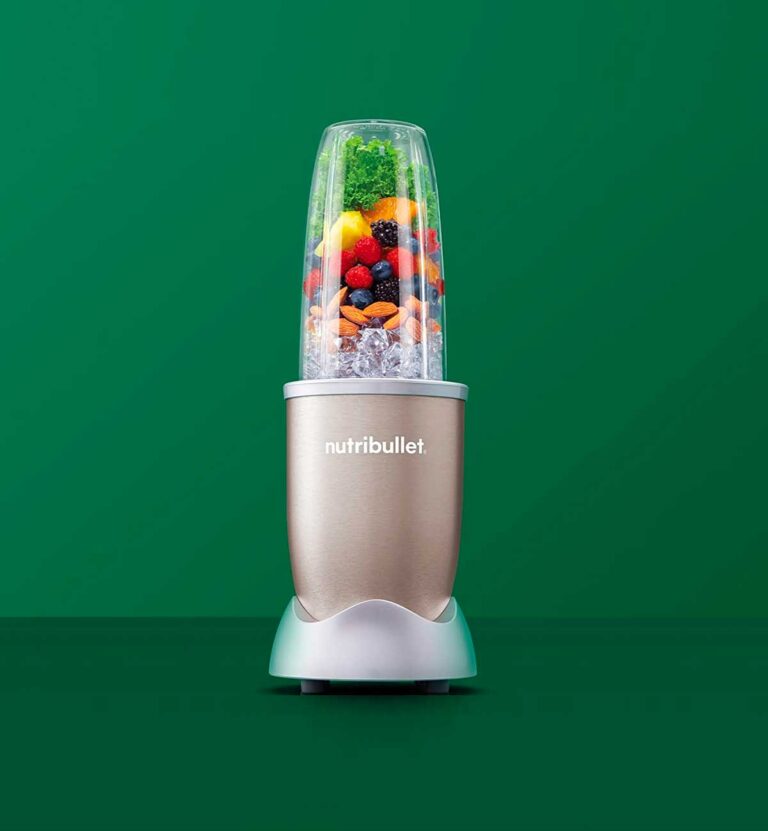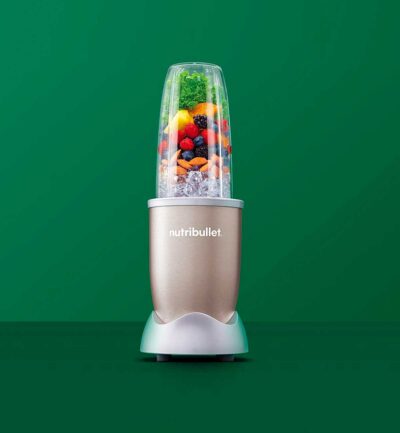 Nutribullet Pro
The small & mighty blender
With 900 watts of power, this blender is fast, strong and simple to use.
Pros: compact (I've flown with it), blends a green smoothie, single serve containers
Cons: Can leak if lid isn't tight, no speed choices, can't use with hot liquids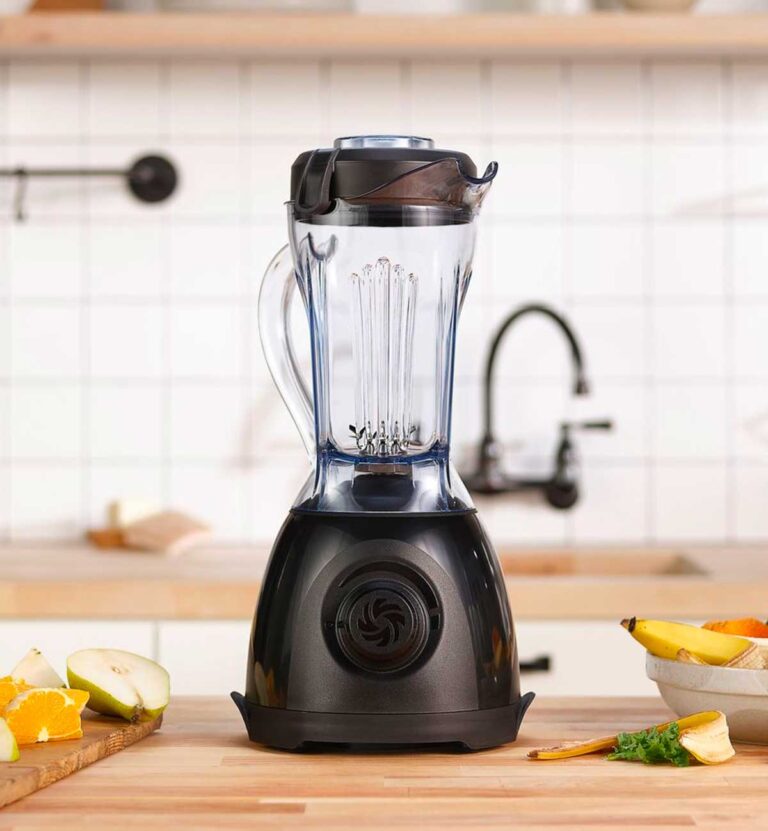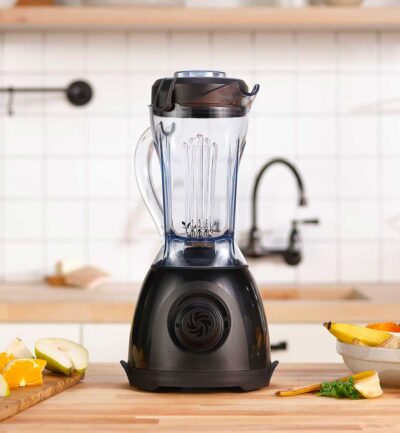 Vitamix One
Compact machine that packs a punch
Has the power to blend fruits and veggies into beautiful smoothies, dressings, dips, sauces, purées and frozen desserts.
Pros: compact, light-weight, small container
Cons: Loud, can't use with hot liquids. 2-year warranty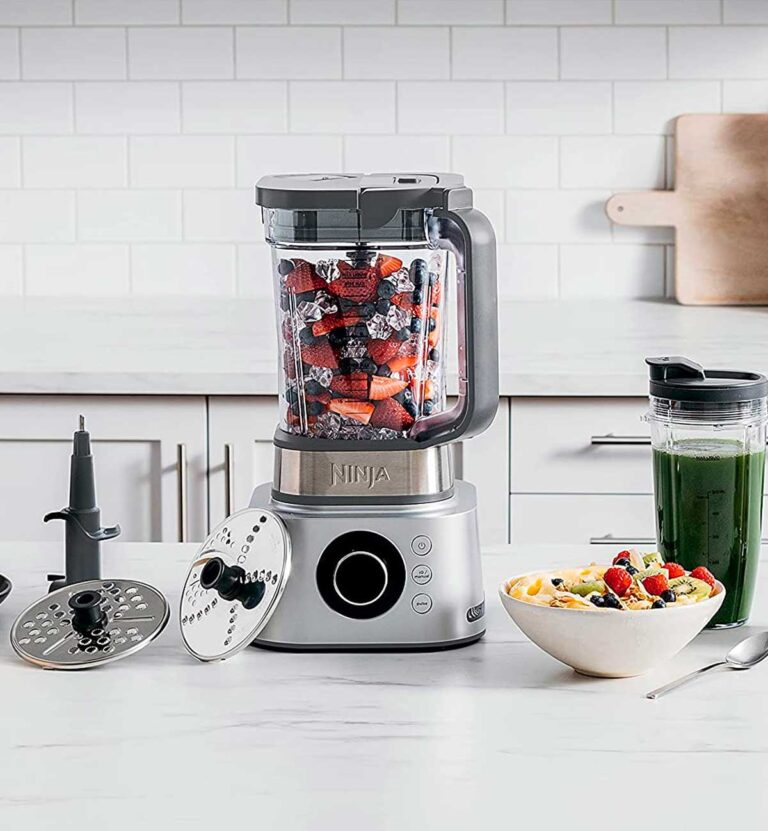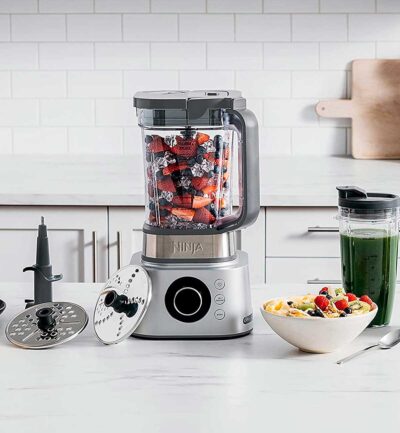 Ninja Foodie
Entry blender for smoothie lovers
The most affordable high-speed blender packing 1600 watts. Great for college grads or newlyweds on a budget.
Pros: lower price tag, has built in tamper, tons of accessories included
Cons: deathly sharp blade (I cut myself pretty bad), 1-year warranty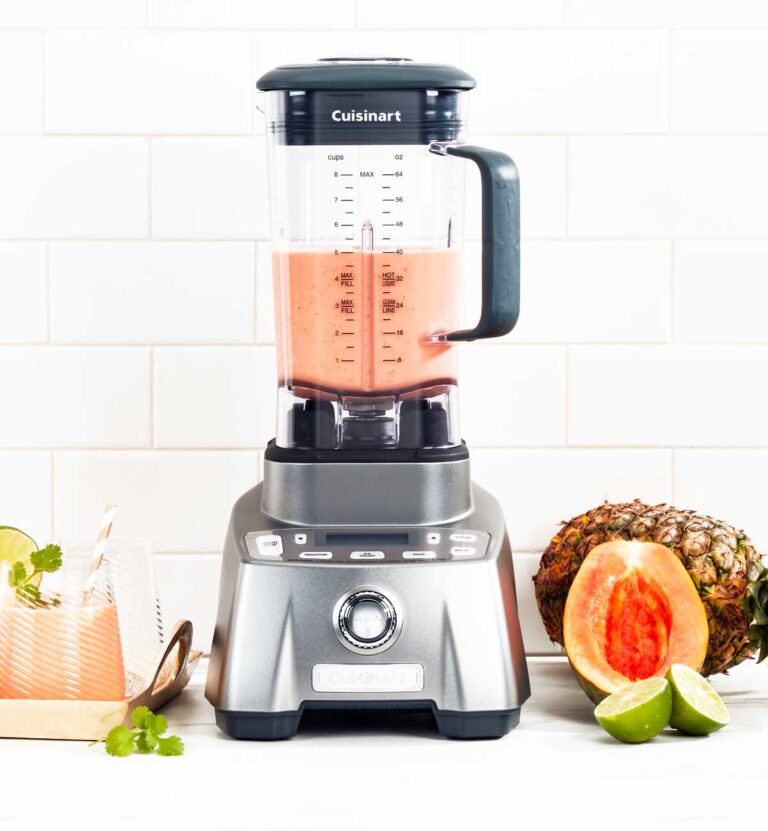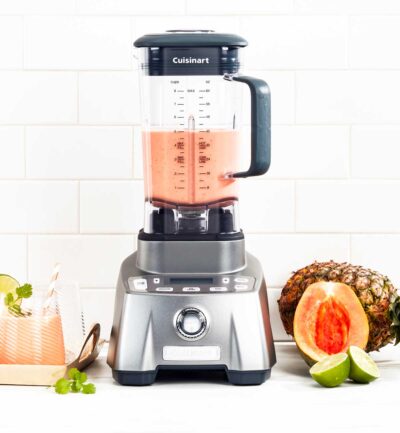 Cuisinart Hurricane Pro
Entry blender for smoothie lovers
Cuisinart is stepping up its game with smart functions specifically for smoothies or soups… and a "clean" button.
Pros: 3-year warranty, 64 oz container, dishwasher safe
Cons: noisy, not as long-lasting (has been known to die based on reviews)
How to get a creamy blend with a budget blender
You'll need to blend in stages to get a creamy smoothie. First, add only the leafy greens and liquid to blender. Blend on high until completely liquified and you can't see any leafy chunks. Next, add frozen fruit, protein powder, and superfoods. Blend on high until smooth and creamy.
Best Reconditioned Blenders for Smoothies
When my margarita blender died, I knew I wanted a Vitamix. Yet with our budget, I couldn't afford a brand new one. So I bought a reconditioned Vitamix and saved $250 just like that. I've never regretted that decision— it was a great blender. When you buy a Certified Reconditioned Blender, you can get a commercial-grade blender at a steep discount.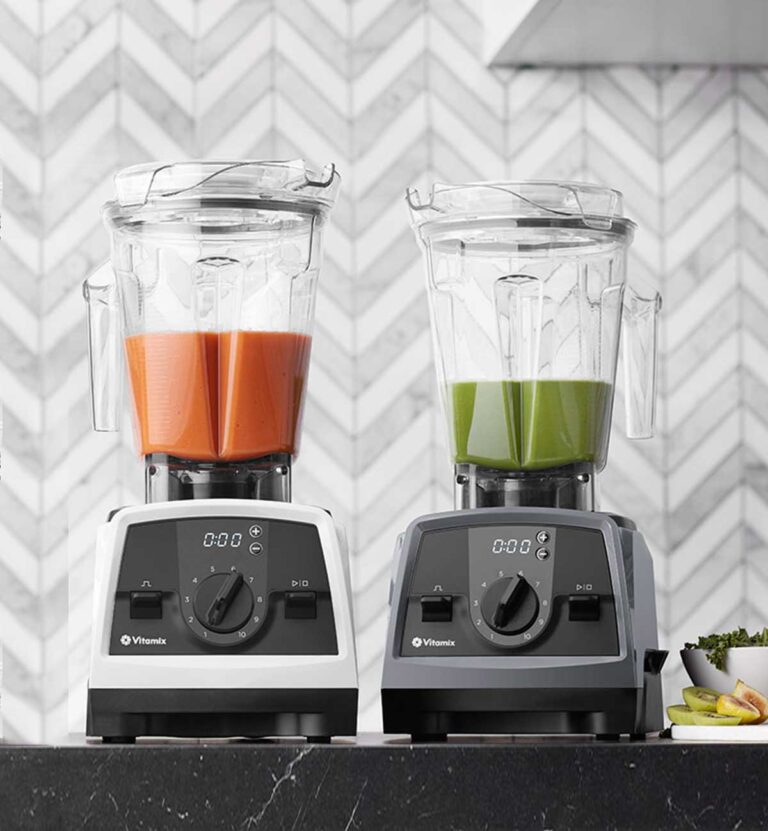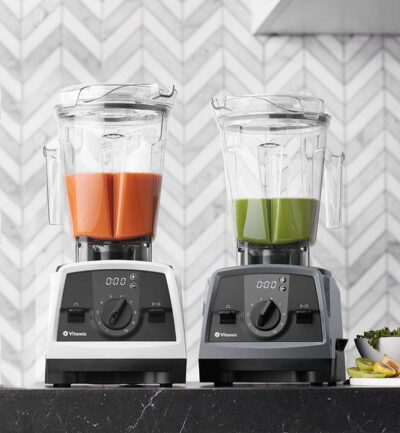 Recon Vitamix v1200
Best deal on a Vitamix…ever
With a variety of base colors, this high-speed blender is a fun one to buy and display.
Pros: 2.2 horse-power, sold in Costco and comes with 20oz single serve container
Cons: design is not as sleek as other models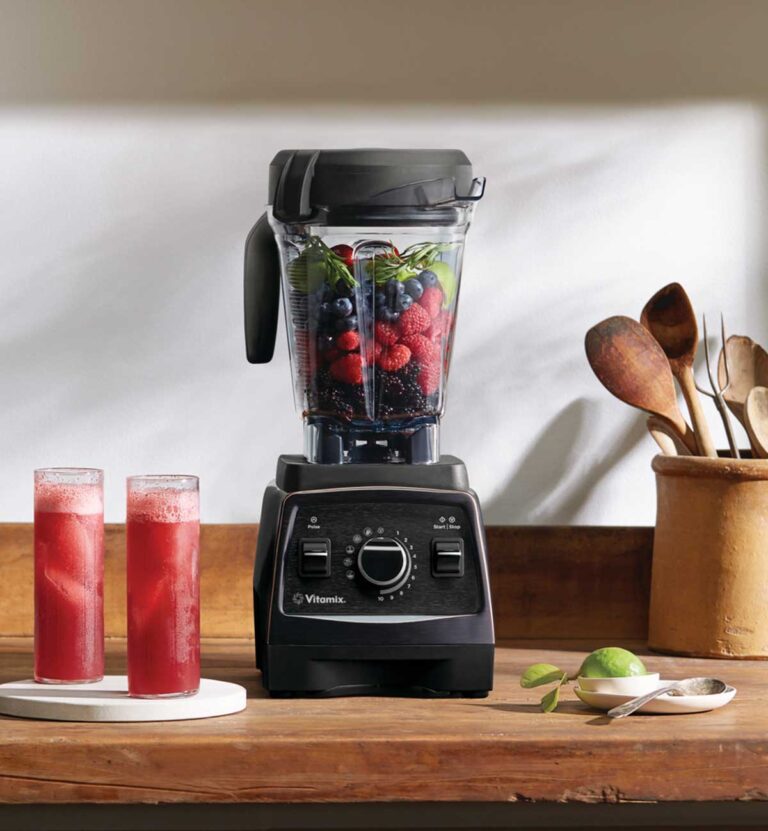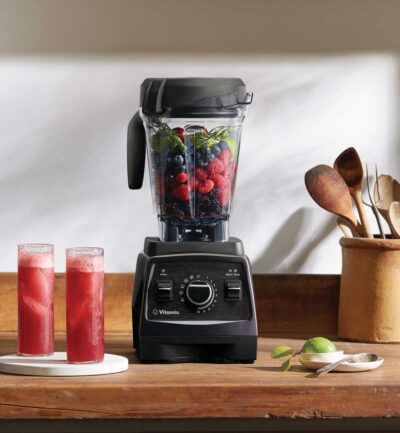 Recon Vitamix Pro 750
Blends like a beast
Has the power and precision to pulverize every recipe ingredient, including the tiniest seeds.
Pros: 2.2 horse-power, 5-year warranty
Cons: Not compatible with Vitamix's accessories line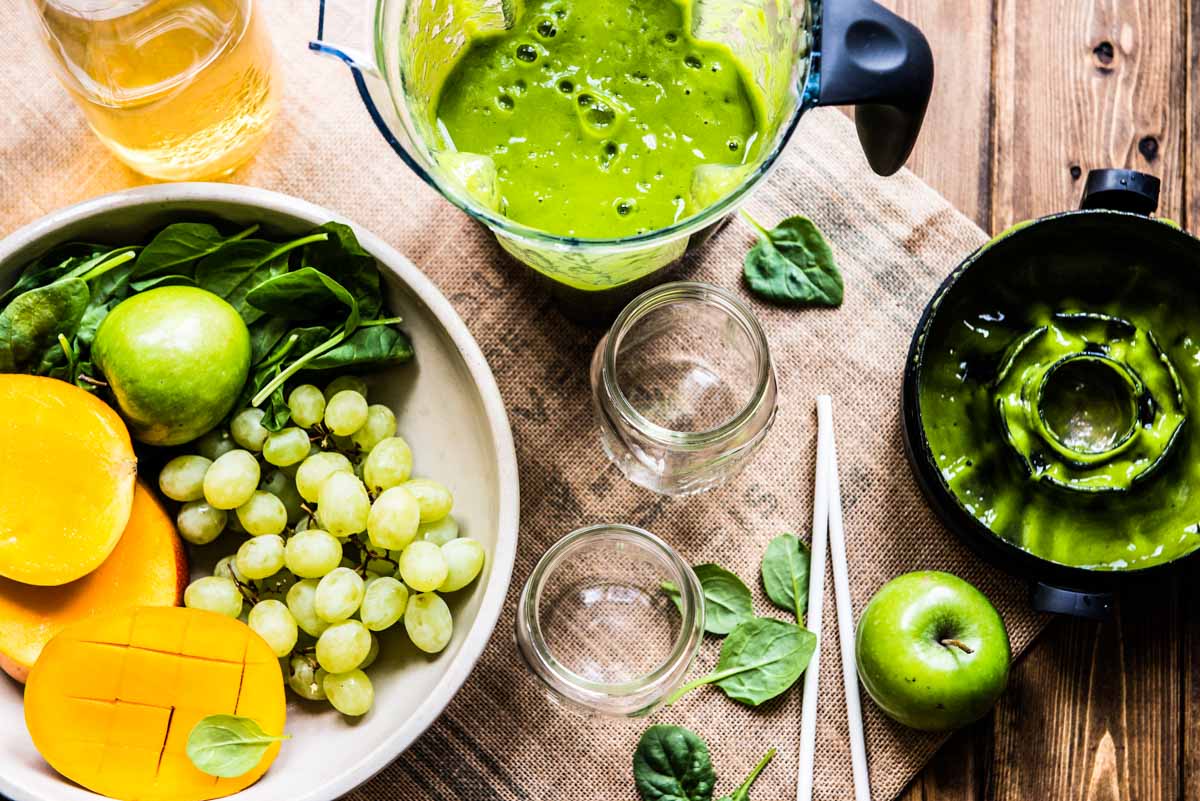 Blender Shopping 101
Which is the best blender for smoothies and ice?

Blending with ice can be harsh on your blades and cause them to go dull. I don't recommend adding ice to your blender. Use frozen fruit to chill your smoothie, or pour the blended smoothie over ice to chill.

If you really want to make an icy smoothie or margarita, I would use a Vitamix and have a certain container be your ice container. You can buy extra containers directly from Vitamix. My favorite is the stainless steel container because it's easy to clean and smaller than their traditional container.
Which blender is good for making smoothies?

Any blender will blend up spinach and fruit, but the results won't all be the same. Typically the more horsepower, the creamier the smoothie. Yet when you step into higher horsepower models, the price goes way up. My dad always says you get what you pay for (and it's true with blenders!).

These high-powered blenders make green smoothies in half the time, are easier to clean, quieter and make a creamy smoothie in one simple step. The higher-end blenders usually include a rawesome warranty and truly make the whole blending experience a breeze.
When do blenders go on sale?
Black Friday is always a good time to score a blender deal. This year, I found the best deals to be 2-4 weeks before Black Friday. With Vitamix, they have a new sale each month and you can really score some amazing deals on my favorite high-speed blender. Sign up for my newsletter to get notified when the best deals are. I like to shout it out to all my rawkstars since I know a good deal could be just what you need!
Vitamix vs Blendtec
Both high-powered blenders have strong followings and incredibel recults. I've used a few models from each brand, and I can clearly say that Vitamix is better. My smoothies blend quicker and smoother, plus their accessories line that is compatible with the blender base is game-changing.