Between rushing kids to school, starting fall sports or maybe even having family over for the holidays, home-cooked meals can quickly go out the window. Try this healthy fall meal plan with a free grocery list, menu and tracker to have nourishing meals all season.
This fall menu is made with Rawk the Year Meal Planner, an amazing tool to create seasonal meal plans in less than ten minutes a week.
Table of Contents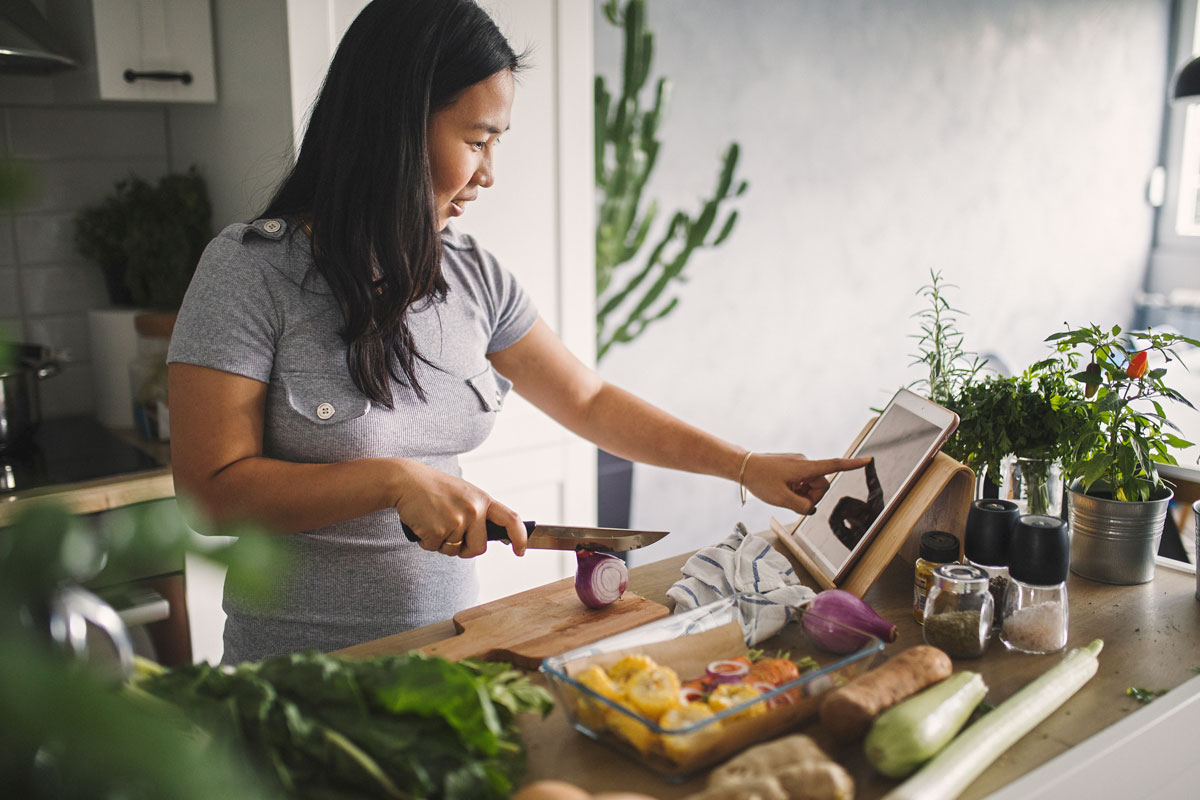 Fall Meal Plan Downloads
I heard from many readers that my Summer meal plan helped you out a ton. Now, I'm sharing a healthy Fall meal plan with you to keep the momentum going. Hope you enjoy the hot meals and savory flavors of Fall that are created for two people.
Fall Menu
I've included three breakfast smoothies, three snacks and three dinners in this Fall meal plan for two people. The recipes repeat throughout the week so you're able to make batches and reheat for later. The interactive menu allows you to check off each recipe as you make it and also click on the recipe image to access to entire recipe. Lunch is left open for you to have leftovers, blend an extra smoothie or grab something on the go.
Grocery list
The grocery list has everything you'll need to make the recipes for two people. We're using seasonal ingredients that should be fresh and less expensive this time of year.
Can I add meat to the fall meal Plan?
Of course! Feel free to add eggs, lean beef, ground turkey or chicken to any of the meals. I find it's a lot harder to incorporate a variety of vegetables into meals, so I focus on plant-based recipes with plenty of protein all on their own. My son, a budding home chef, preps chicken breast for the week to toss on top of the veggie bowls. It helps him stay fueled up during powerlifting season.
Featured Fall Menu Recipes
Fall is when I start spending more time in the kitchen and finally turn on the oven. I get giddy for meals with longer cooking times, like my vegetable noodle soup loaded with garlic, or tossing pasta and mushrooms into a vegan minestrone soup.
I love using my crock pot for slow-cooker applesauce, vegan pumpkin soup and homemade spaghetti sauce this time of year, too.
Some of my favorite fall dishes come out for Thanksgiving or our annual Halloween party, like vegetarian chili and roasted veggies like peppers, onions and squash. Enjoy these Autumn recipes that use a variety of spices and Fall produce. Each recipe is adored by readers and now you can enjoy them all in this seven-day healthy Fall meal plan.
Breakfast Recipes
I've included some hot and cold breakfast options since weather is unpredictable this time of year. Enjoy the carrot cake oatmeal on the coolest day while you save the maple pumpkin smoothie for the warmest day. And honestly, you can enjoy these vegan pumpkin pancakes any day of the week.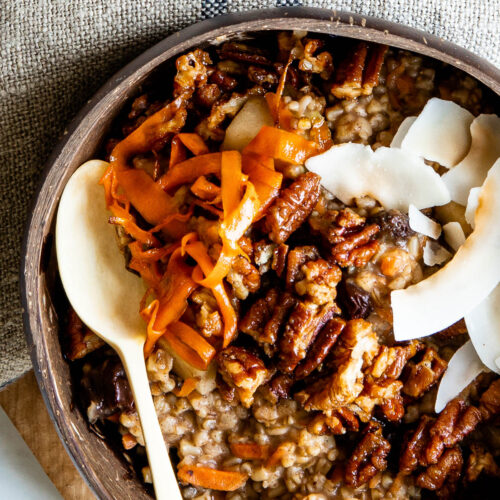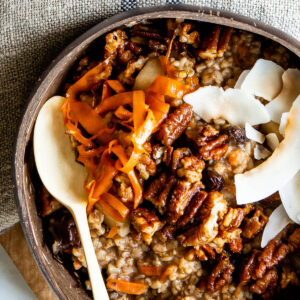 Carrot Cake Oatmeal
Start your morning off happy with this lovely carrot cake oatmeal. It's hearty, warming and oh-so-delicious with real ingredients + spices. Grab a large pot and make enough for the whole week.
Make Recipe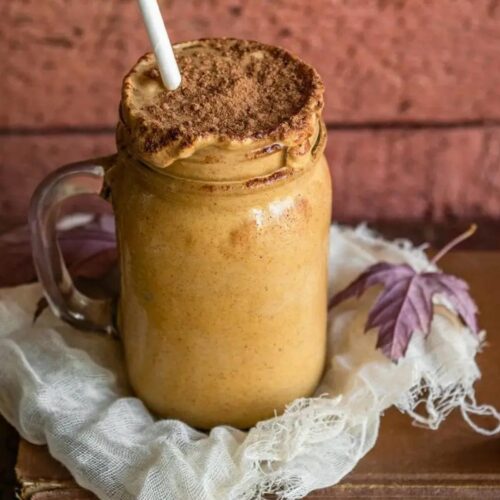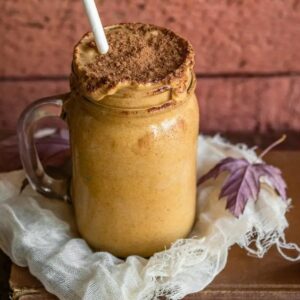 Maple Pumpkin Fall Smoothie
Give this perfectly spiced, ultra creamy Fall smoothie a blend. With warming spices, creamy cauliflower and pumpkin purée you're sure to be in an Autumn state-of-mind at first sip.
Make Recipe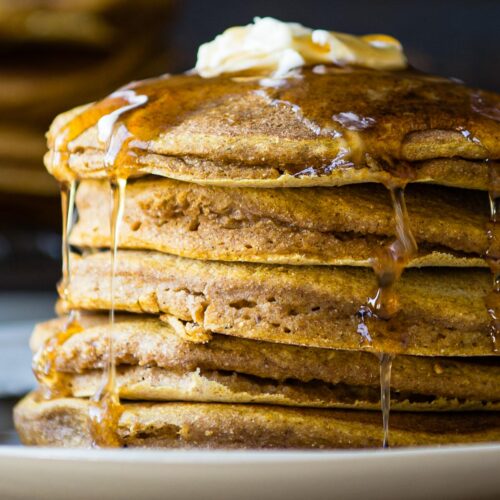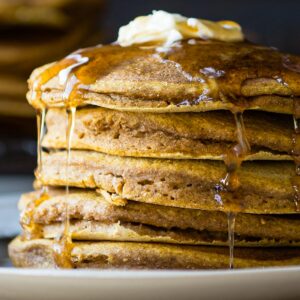 Vegan Pumpkin Pancakes
Looking for a fun, fall-inspired breakfast dish that your friends and family will love? These vegan pumpkin pancakes are sure to fit the bill! Not only are these whole grain pancakes absolutely scrumptious, but the pumpkin adds a healthy dose of fiber, vitamin A and beta-carotene.
Make Recipe
breakfast Prep tips
Oatmeal can be made ahead of time and divided into single servings in the fridge. Pancakes are delicious when reheated. Feel free to double or triple the batch to have it ready for a future breakfast.
Snack Recipes
Snacking is my favorite yet this is a busy time of year and I don't have a lot of wiggle room for prepping complicated ones. Edamame is super simple and very filling.
My roasted chickpeas snack are included in the Fall meal plan because they are tossed in a to-go container to enjoy while driving to your next activity. This date caramel is a nourishing and satisfying snack with apples, pears and spread on toast.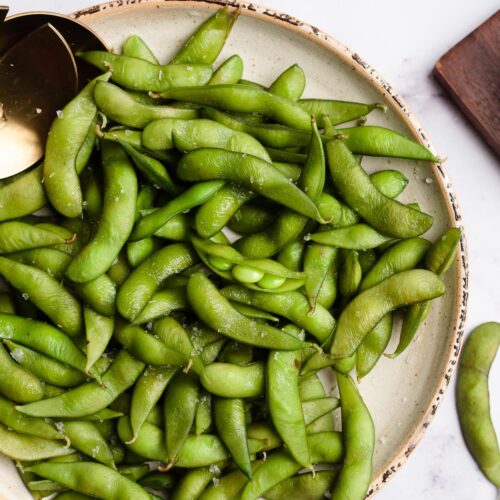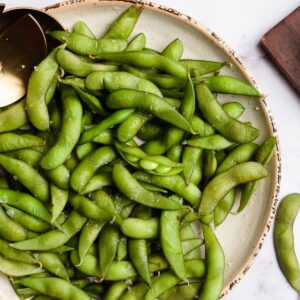 How to Make Edamame
My family devours bowls of boiled edamame anytime we are at a restaurant or at home. It's super easy to make and oh-so-delicious to enjoy. This can be enjoyed all by itself as a filling snack or popped out of the pods as a protein-dense salad topping.
Make Recipe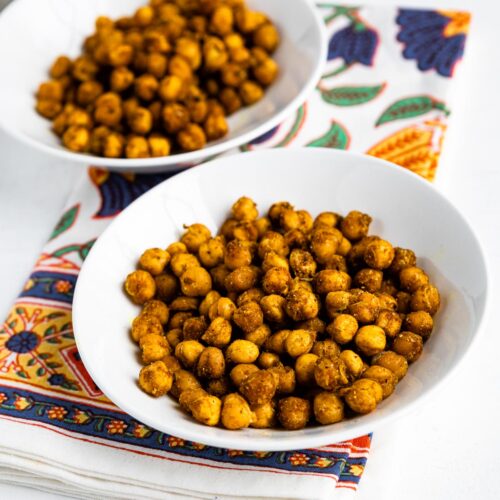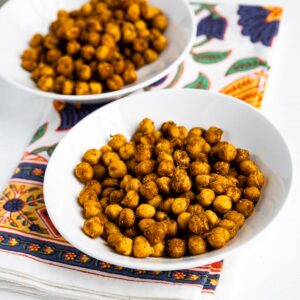 Curry Roasted Chickpeas Snack
This snack is super filling yet hard to stop eating it's so yummy! I'm using Indian-inspired spices to make a curry-flavored roasted chickpeas snack that has 10 grams of protein per serving. A great snack by itself or tossed onto a salad for some powerful plant-based protein.
Make Recipe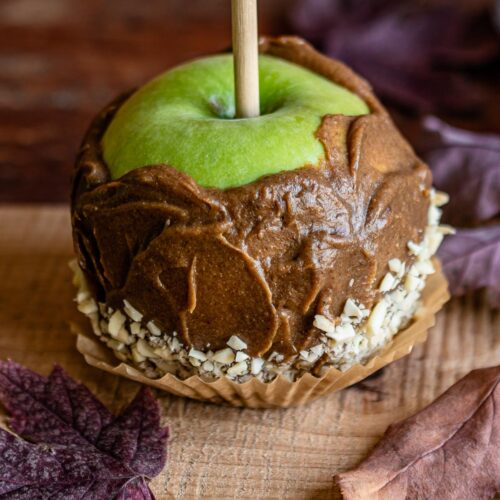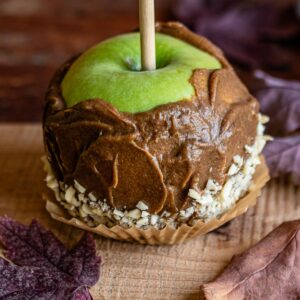 5-Ingredient Date Caramel
Hope you're sitting down because this healthy date caramel is going to blow your mind! Made with all-natural, plant-based ingredients and ZERO added sugar (no corn syrup!), this sauce is rawkin'. Use as a spread, dip, topping, sauce, filling, or just eat it by the spoonful.
Make Recipe
---
Dinner Recipes
It's a great time to say goodbye to the fresh, crisp summer produce and tuck into the warmer, heartier flavors that accompany the cooler weather. This vegetarian shepherd's pie is a great dish to make and eat as leftovers throughout the week.
Enjoy the Fall salad with candied pecans as a crunchy yet filling meal on the lighter side and save the vegan potato soup for the coolest night when you can curl up with a good book while you eat or after a cold night cheering on a sports team.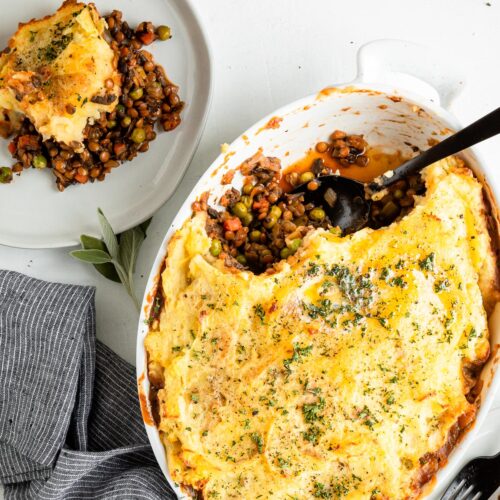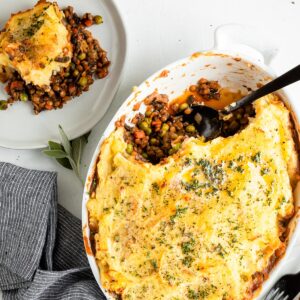 Vegetarian Shepherd's Pie
This vegetarian Shepherd's pie has all the flavor and comfort of traditional shepherd's pie yet without the meat. My version uses savory, filling lentils, mushrooms and a wide variety of vegetables and spices for the perfect cold weather meal.
Make Recipe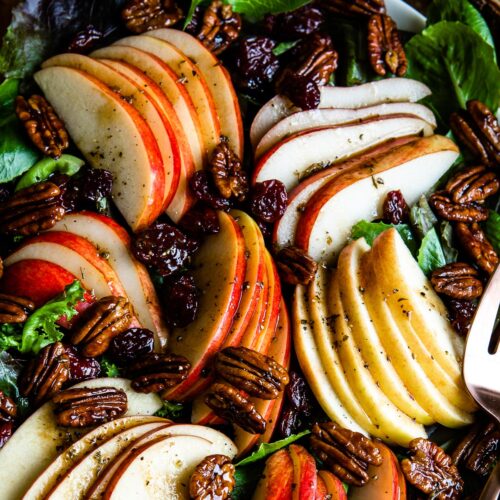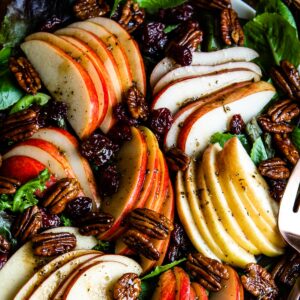 Festive Fall Salad
Spruce up your Autumn table with this colorful, healthy fall salad recipe with gorgeously candied pecans. Sliced apples and pears rest on a bed of fresh mixed greens and are gracefully dressed with a balsamic vinaigrette.
Make Recipe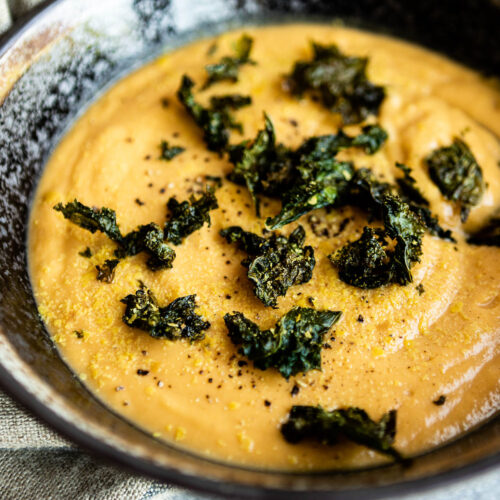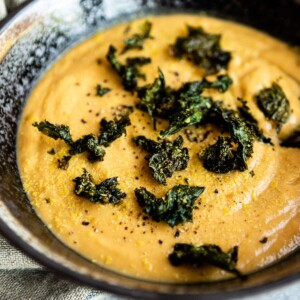 Vegan Potato Soup
You'll never guess there's no dairy in this amazingly comforting vegan potato soup. It's exactly what your next cool evening calls for and can be paired with a simple kale crouton recipe that takes the flavor to the next level.
Make Recipe
---
Fall Meal Plan Tips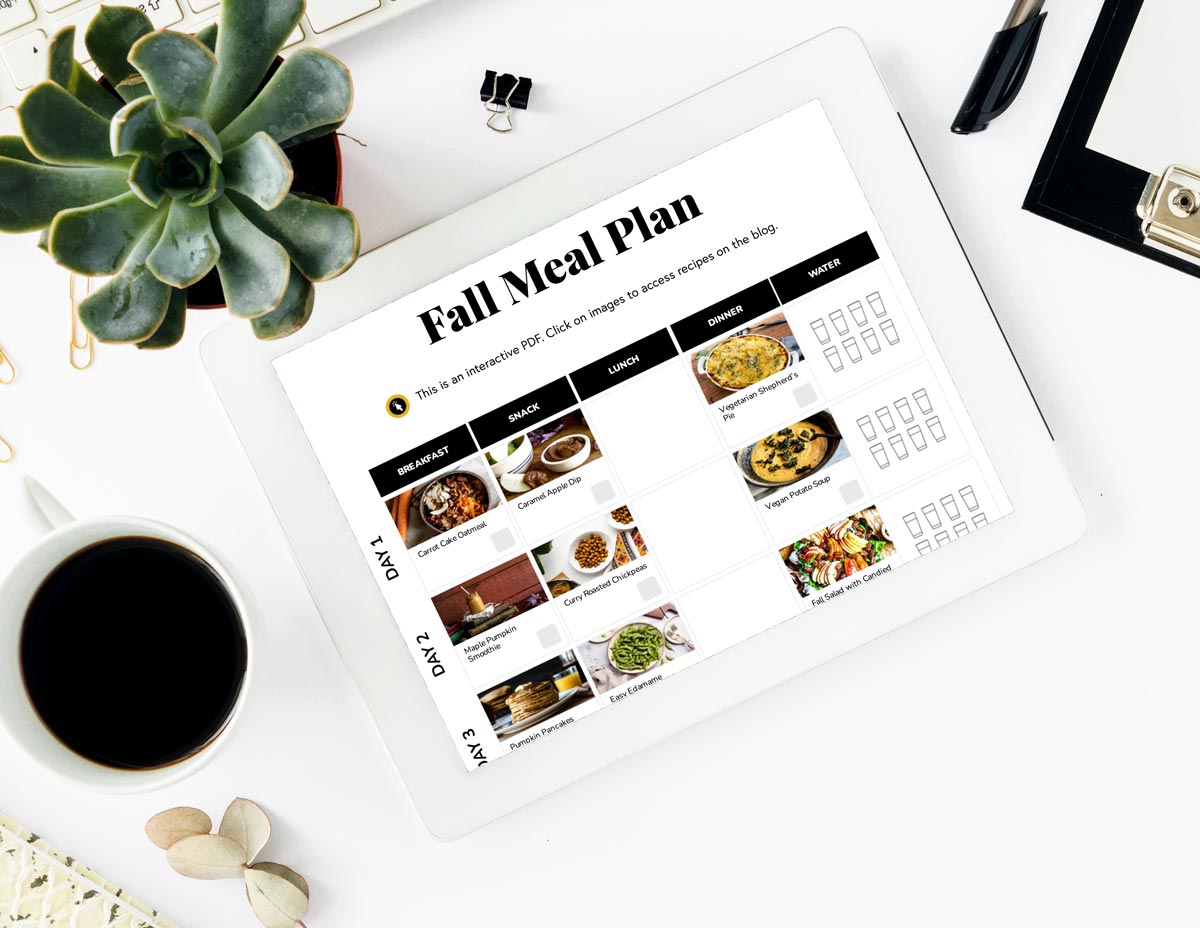 Set aside some time on the weekend to get your grocery shopping done. I also like to prep some of the recipes for the week. Here are some helpful tips when following the Fall meal plan:
Grocery Shopping Advice
Grass-fed butter is recommended for the Shepard's Pie to get it super creamy, yet you can swap it for any other butter you prefer. I like Kerrygold or Kirkland's grass-fed butter.
Store any leftover fresh herbs in the freezer to use at a later time.
Cashew milk can be swapped for almond or oat milk if having trouble finding it.
Meal Prepping Advice
Date caramel can be made ahead of time to enjoy all week.
Cook the entire batch of oatmeal on the weekend and warm up what you need each day.
Make the Candied Pecans for the Fall Salad ahead so they have time to cool.
Meal prep smoothies ahead of time to make blending a breeze.
Vegan Potato Soup can be made ahead of time. Wait to make the Kale Croutons until serving so they are warm and crispy.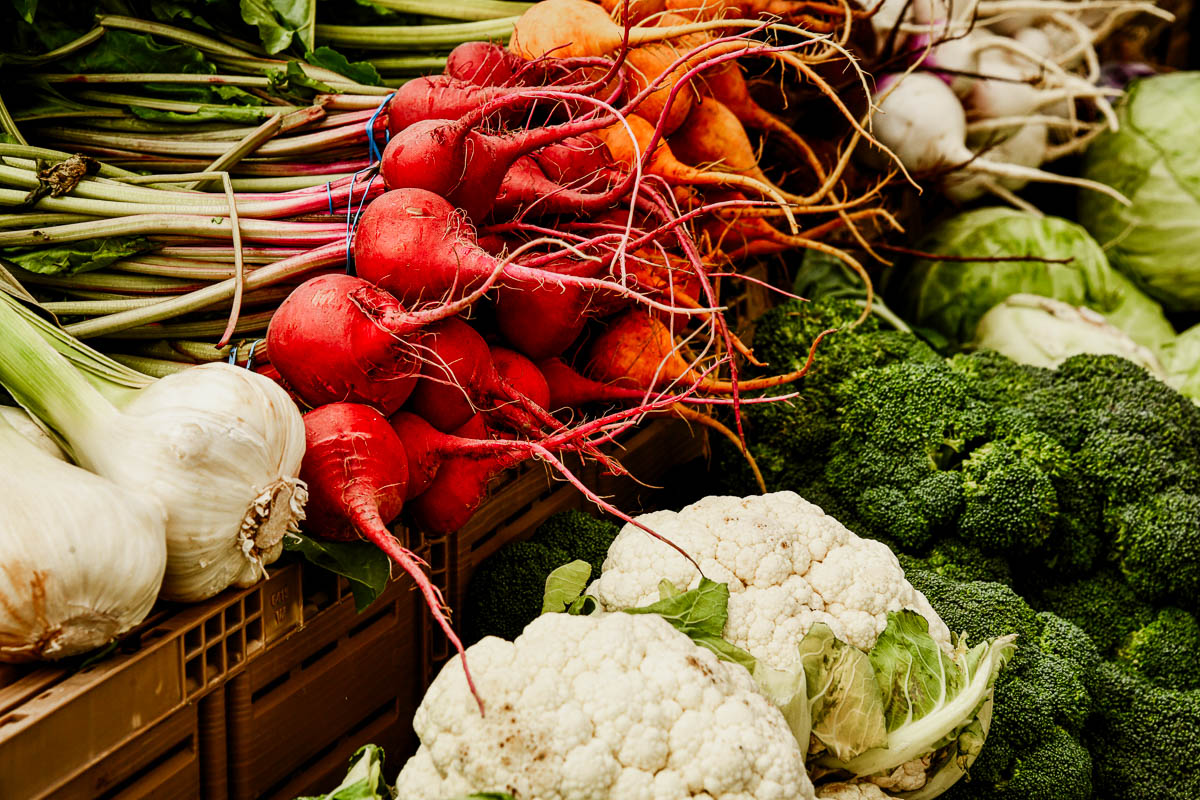 Customize the Fall Meal Plan Menu
If you don't like a recipe we've included in the Fall menu or want to adjust the serving size, you can do all that in Rawk the Year Meal Planner. You can also create your own dream meal plan from scratch in just minutes. It's amazing. Here are a few more recipe ideas to add to your custom Fall meal plan:
Common Questions Regarding a Fall Menu
What are some good Fall foods?
I like to incorporate the following Fall foods into my recipes: apples, cranberries, pomegranates, beets, eggplant, potatoes, broccoli, figs, pumpkins, Brussels Sprouts, grapes, butternut squash, kale, sweet potatoes, cabbage, parsnip, swiss chard, carrots, pears, turnips, cauliflower, persimmon and winter squash.

These flavorful Fall fruits and vegetables can be found at the grocery store, CSA and farmers market. Make sure to check the Dirty Dozen List to know what's important to buy organic vs. conventional.
What's a good fall lunch menu?
Start with a soothing pumpkin soup served with a fresh pear and apple salad. Have some fruit-infused water or cinnamon and oranges on the side to add more Fall flavors to the meal.
Drop and comment and let me know what you're most excited to eat this Fall! I'm all for crockpot meals, soups and warm drinks, how about you?