I've used countless store-bought natural deodorants, and they always leave me stinky and sweaty. In 2011, I made this homemade deodorant recipe and still use it daily. I love it, along with thousands of others who swear by it.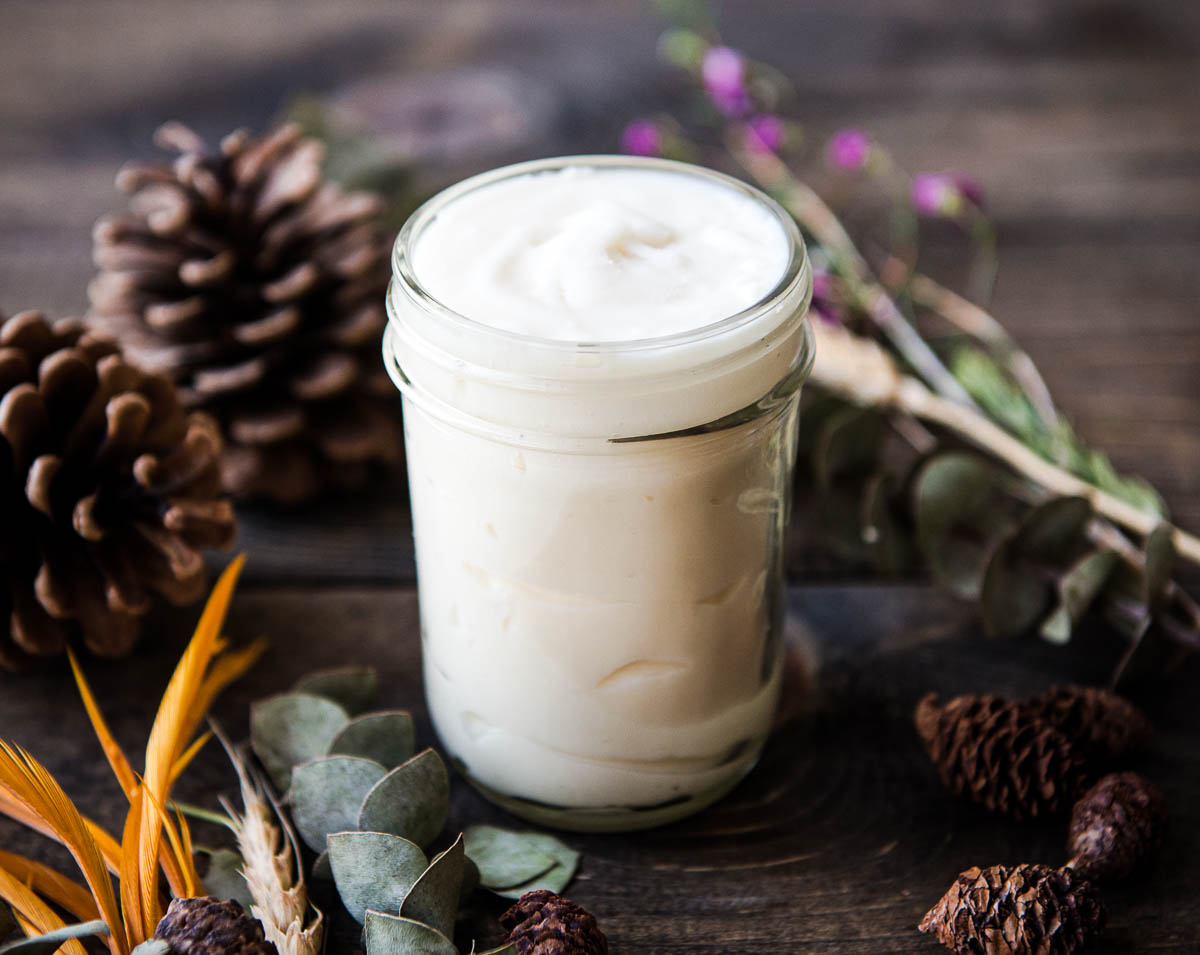 Table of Contents
Why I Use Natural Deodorant
Making your own deodorant saves money, is healthier for your body, and actually stops sweating and body odor. Seriously, jump on this bandwagon ASAP!
In 2011, I went on a journey and started making homemade granola bars, natural cold and flu remedies like honey lemon ginger tea, elderberry syrup, homemade lip scrubs, and even went 10 days without shampoo (I don't recommend that last one).
It was during this time that I began questioning all the things I was putting in and on my body.
Most store-bought deodorants contain parabens, aluminum, dye and a bunch of chemicals I can't even spell (or type correctly). Why put these things on your body if there are safe, natural alternatives that work even better? Since I started this journey, new "safer" products have been launched, but even they contain ambiguous ingredients like fragrance. What does that even mean?
To me, that's reason enough to ditch commercial deodorants and make my own. I've been using the same recipe for over 11 years now and I absolutely love it and use it every day. The only thing I change up is the essential oils I use, depending on what scent I feel like that season.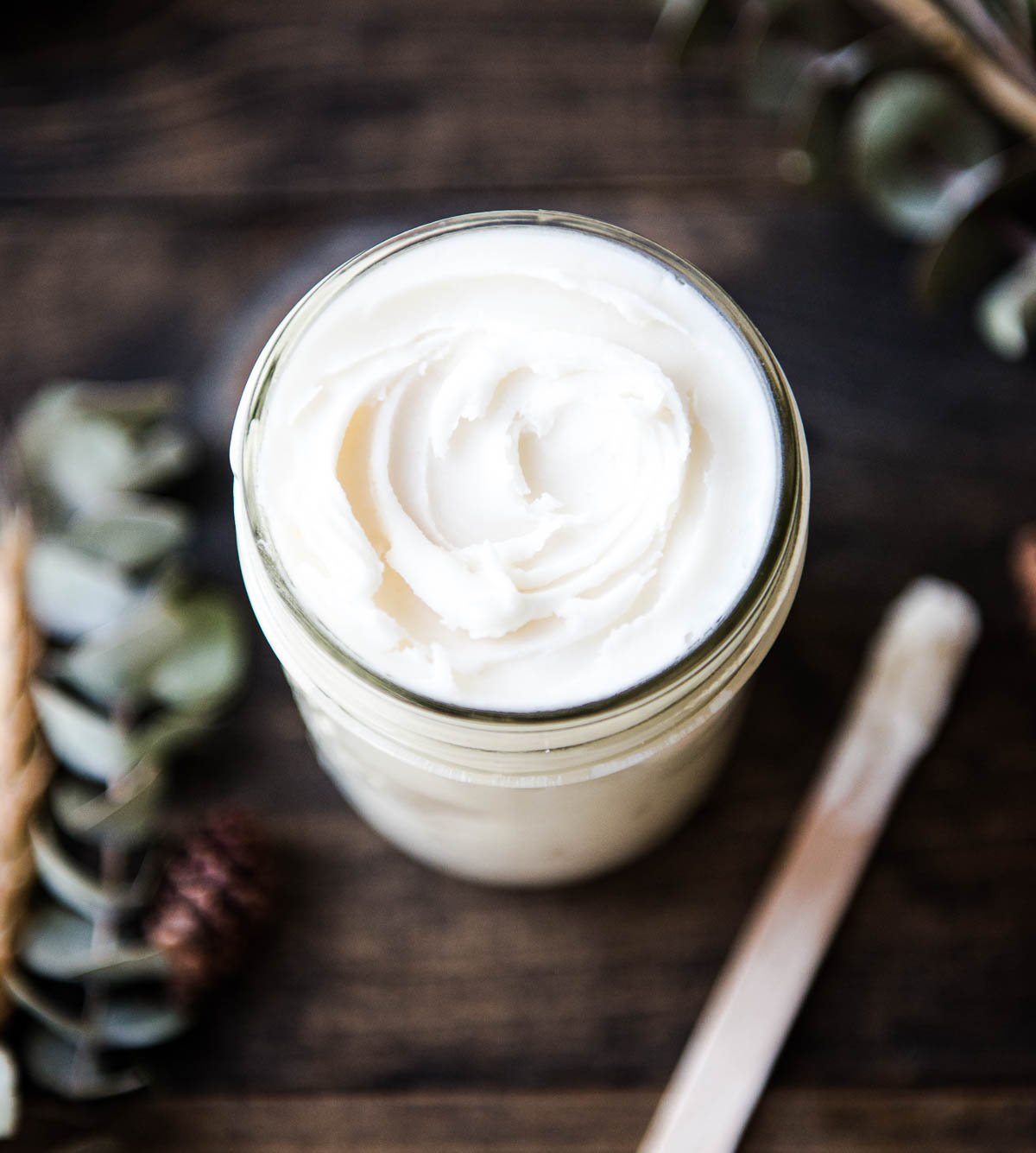 The Best Natural Deodorant
No joke— you can put this deodorant on at 5AM, run a few miles, blend a the world's Best Green Smoothie, throw on some work clothes, work an 8-hour shift and come home smelling good.
At first, my husband and I were baffled by how well it worked. We would smell each other's armpits just to brag. Then we decided to push the boundaries and slathered it on before a long day of helping friends move. We sweat all day and came home smelling good!
Ingredients to Make Homemade Deodorant
You only need four ingredients to make your own all-natural deodorant. Chances are you probably have at least half of them already. You can buy arrowroot powder in the baking section of most natural food stores or online.
baking soda (feel free to use less if you've got sensitive skin)
non-gmo arrowroot powder (a better choice than traditional cornstarch)
essential oils: grapefruit, tea tree, spruce and sweet orange are my favorites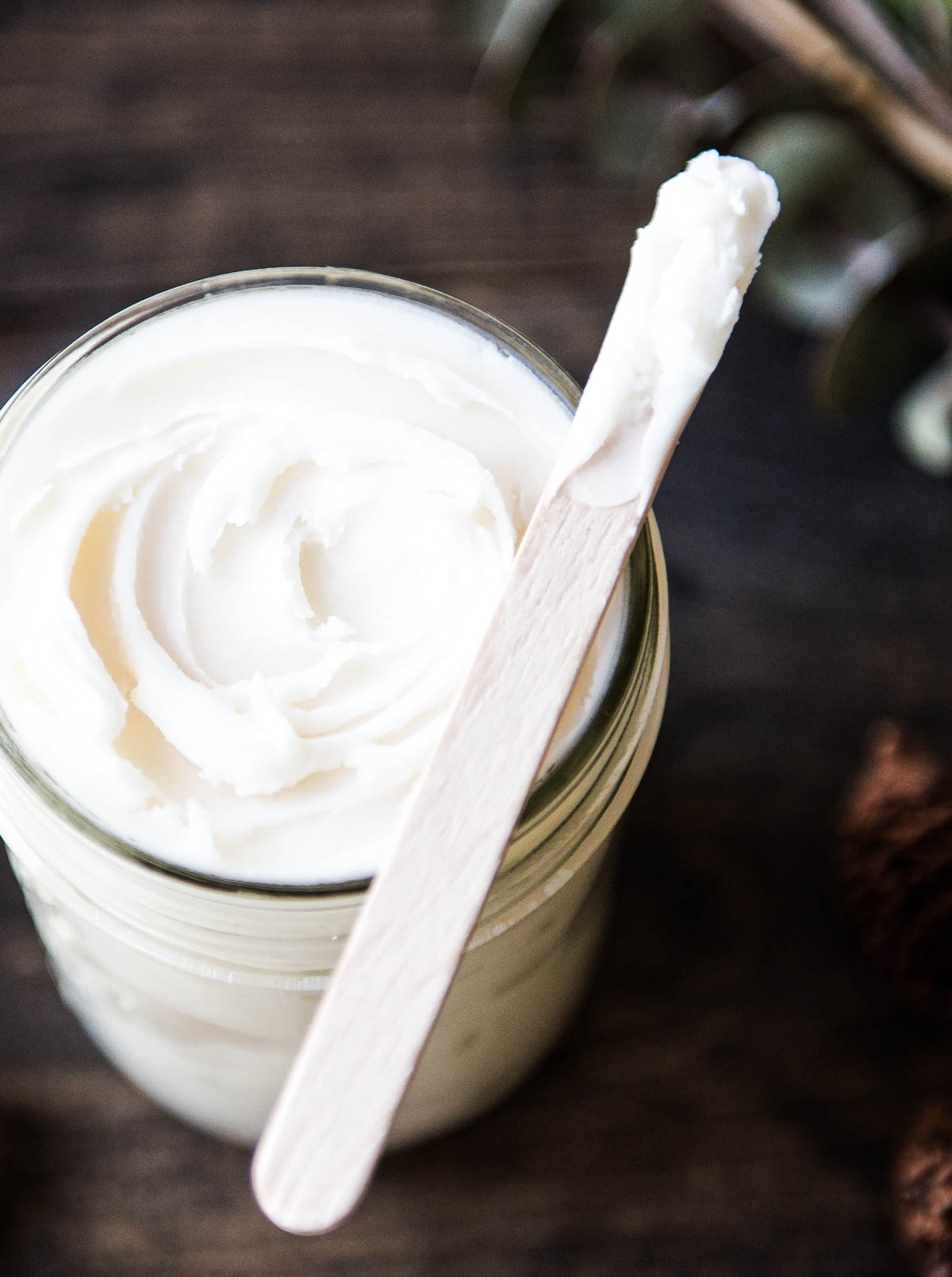 How to Use Homemade Deodorant
Using natural deodorant can seem a little intimidating at first. Since it's stored in a jar, you have to scoop it out with your finger, a popsicle stick or a tongue depressor. If you'd prefer to have it in "stick form," you can add a little bit of beeswax and shea butter to the recipe to thicken it. I found that didn't work as well for me and went back to the jar recipe.
Tips for Starting Natural Deodorant
Some people encounter issues with an itchy rash, red bumps or more sweat and odor than usual as they transition to homemade deodorant. Don't let this prevent you from making the switch!
Drinking plenty of water and dry brushing are two awesome ways to assist your body as it adjusts away from the chemical-laden deodorants you used to use. My #1 recommendation (drumroll, please!) is to detox your armpits. Sounds weird, I know! But it'll help speed up your body's adjustment period to this homemade deodorant.
In addition to detoxing your armpits, you may also want to consider detoxing your whole body. All the processed foods we eat contain chemicals that end up affecting the way we smell when we sweat. Try out a seasonal cleanse to get started on a whole-body detox.
These cleanses are super easy to follow and use only whole, plant-based foods (no expensive supplements!) to gently clear your body of unwanted toxins.
Best Natural Deodorant to Buy
While making my own deodorant works for me, I'm also a realist and know that not everyone wants to go this crunchy. That's where Pretty Frank (formerly known as Primal Pit Paste) comes in.
They have natural deodorant lines that have a variety of strengths and scents that work and are better for your body.
I've used them while on vacation or if I run out of my own homemade blend and haven't had time to make another batch.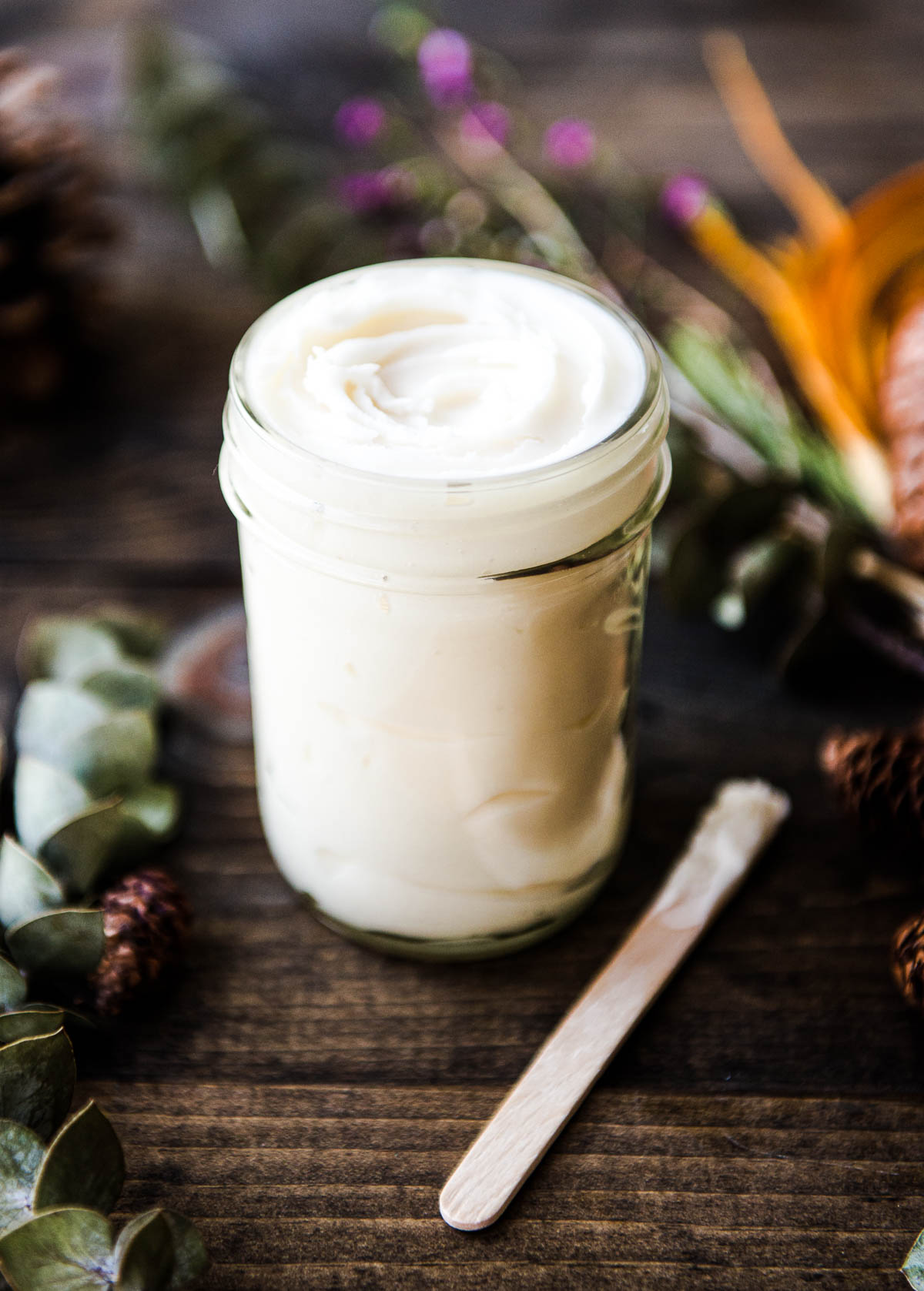 More Home Remedies
If you're ready to try a few new recipes (that really work!) and transform your home with safer products, then give my go-to remedies a try. They can help you sleep better, fight illness faster, clear congestion, hydrate and more:
Leave a rating and review to let me know how this recipe worked out for you! As you can tell by the over 200+ reviews so far, this is a recipe you must try.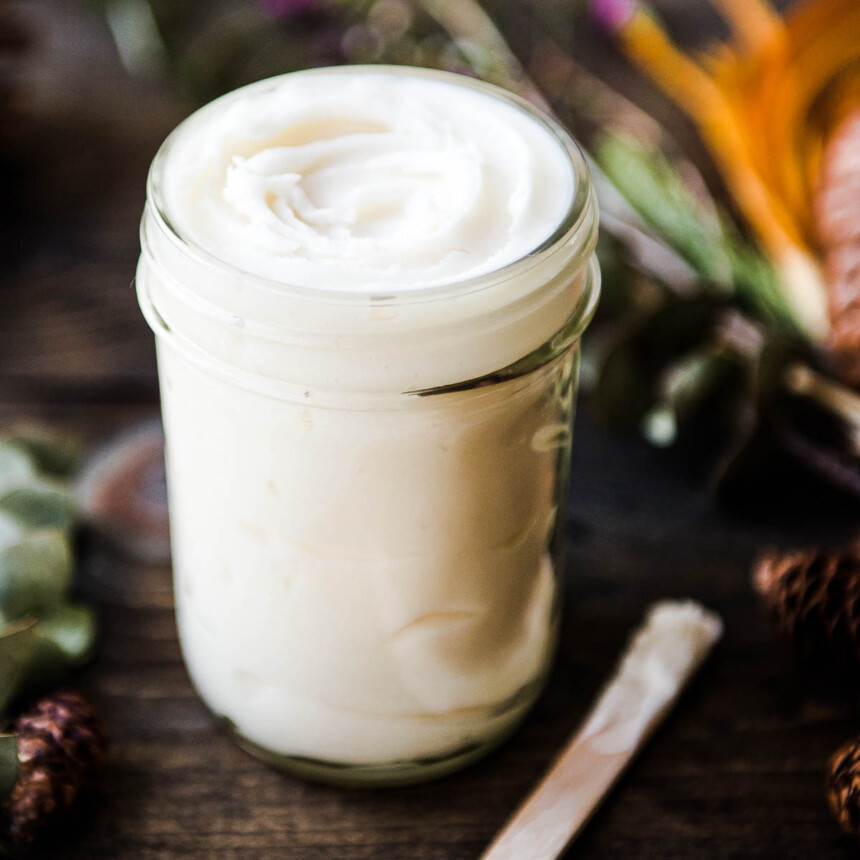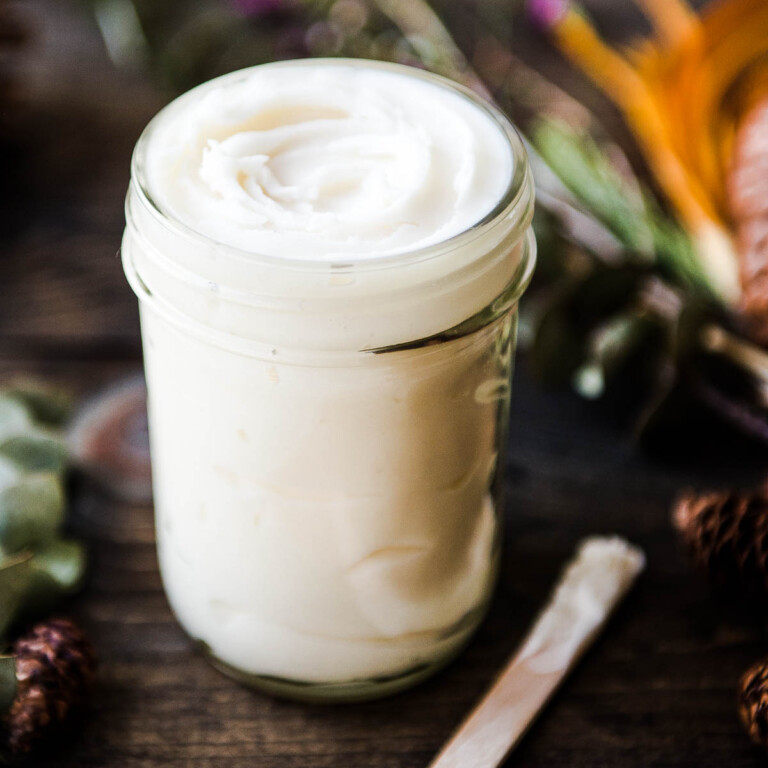 Simple Homemade Deodorant
I invite you to make my family's homemade deodorant recipe that uses safe, natural ingredients like coconut oil and essential oils. The ingredients for this natural deodorant will fit nicely into a 125 mL Ball Elite mason jar (I got mine at Target).
Equipment
mixing bowl

air tight container
Ingredients
½

cup

baking soda

you can use less when starting out if it irritates you

½

cup

arrowroot powder

you can also use cornstarch, but I prefer arrowroot powder

5

tbsp

coconut oil

20

drops

grapefruit essential oil

or another essential oil with antibacterial properties
Instructions
Mix baking soda and arrowroot together. (I used my Kitchenaid Stand Mixer.)

Add the coconut oil and essential oils. Mix well.

Pour into clean air-tight jar (Homemade deodorant will last up to two years in an airtight container.)

Use a popsicle stick to get the deodorant out of the container and transfer to your finger. Make sure you use enough under your arms to keep you "sure" all day long. A pea-size amount is usually good. 
Notes
Consistency: This deodorant changes consistency depending on the temperature. In cold climates, it can be pretty hard to get out. If that's the case for you, I recommend storing it by the shower and allowing the steam to warm it before applying. If you live in a warm climate and the deodorant is too liquidy, store it in a cool cupboard to thicken it up.
Technique: For the past couple of years, I stopped using the popsicle stick and actually just use my fingers and dip them in the jar.