We've partnered with Nutiva to help you understand the amazing health benefits of MCT oil vs Coconut oil.
---
Coconut oil has been a key fat in the plant-based diet, yet MCT oil is currently making its big debut—and for good reasons.
Today, I wanna compare and contrast these two plant-based healthy fats to help you understand when to use each one and what the health benefits are. You can watch the video we made below to understand how they both work and when I like to use them. You can also continue scrolling and read the entire article where we break it down for you as well.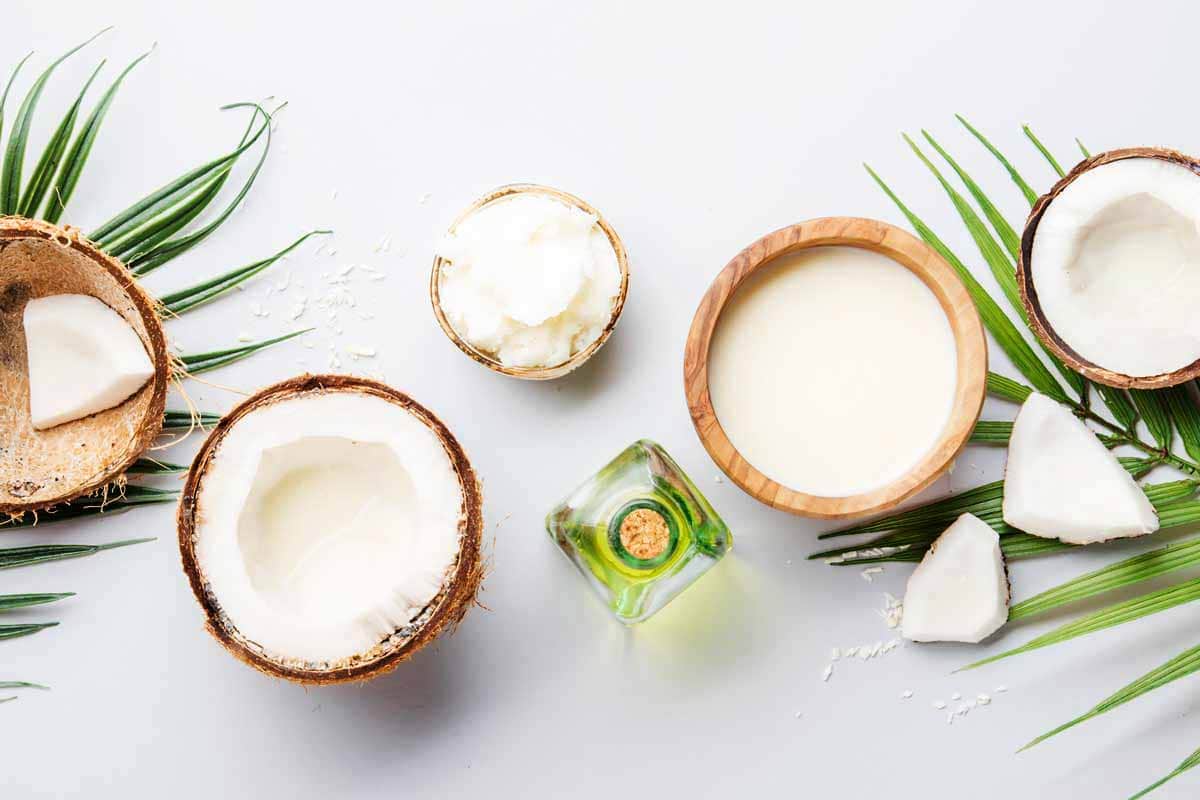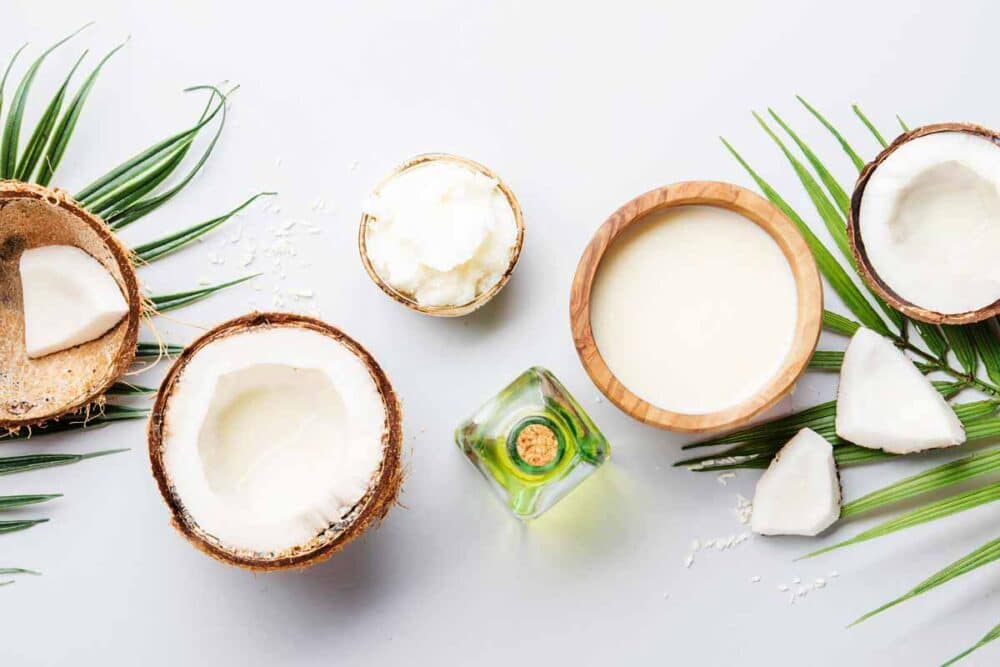 Is Coconut Oil the same as MCT Oil?
I know, it's confusing: both products have only coconut on their labels. So what's the difference between them (and why is one so much more expensive)?
MCT oil vs coconut oil
Honestly, both oils are a good source of healthy fat, yet they do have their differences.
MCT oil is a concentrated source of coconut oil with only the medium-chain triglycerides. To separate out the "MCTs" from the other fats naturally found in coconut oil, it goes through a process called fractionation … or refining the oil to get what we want out of it.
This process can be done a few ways: with chemicals, high heat… or my favorite way — the cold-pressed expeller method. This is what Nutiva does to retain the natural goodness found in the MCTs, which is why I really admire their organic line of MCT oil and coconut oil.
Below is a break down sharing more features of the two awesome oils…
COCONUT OIL
---
higher heat point: can be used in baking + cooking
more affordable per ounce
has a slight coconut-taste
solid at room temp
used in larger doses
MCT OIL
---
low heat point: best in coffee, smoothies + salad dressings
higher amounts of MCTs
flavorless
liquid all the time
used in small doses
Both oils are often promoted as aids to weight loss, however, MCT oil greatly reduces cravings and overall food intake throughout the day according to one recent study. Other studies say that MTC oil is a great source of energy and helps with mental clarity.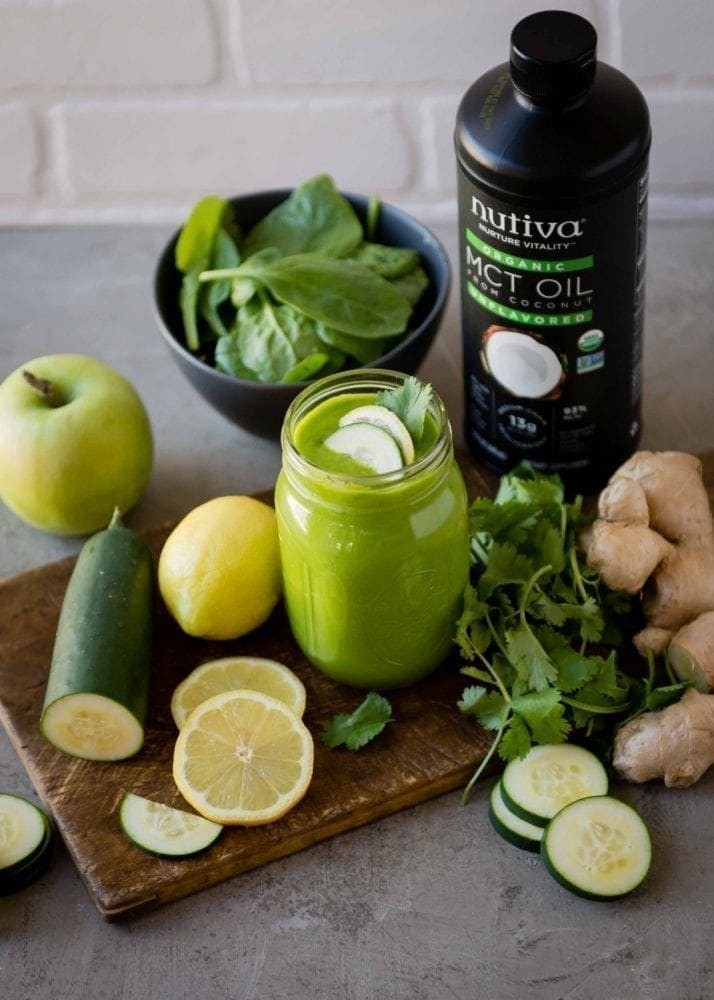 What is MCT Oil?
First, let's get a little science-y. MCT stands for medium-chain triglyceride. This is a specific type of fatty acid commonly found in coconuts. LCTs, or long-chain triglycerides are also found in coconuts, but they require enzymes for absorption in our bodies.
So get this: MCTs go straight to our livers, and get processed for digestion. Because of this rapid digestion, MCT oil is less likely to be stored as fat, therefore, according to the US National Library of Medicine, it promotes weight loss more than other fatty acids.
Coconut oil contains over 50% MCTs, while MCT oil is close to 100% MCTs.
Coconut oil has 3 different MCTs: lauric acid (42%), caprylic acid (7%), and capric acid (5%). Good MCT oil should have a higher concentration of caprylic and capric acids, as these act more like MCTs in terms of digestion, while lauric acid acts more like an LCT.
I personally love MCT oil in my morning cup of coffee. It adds substance to my coffee, keeps me full longer and also "gets things moving."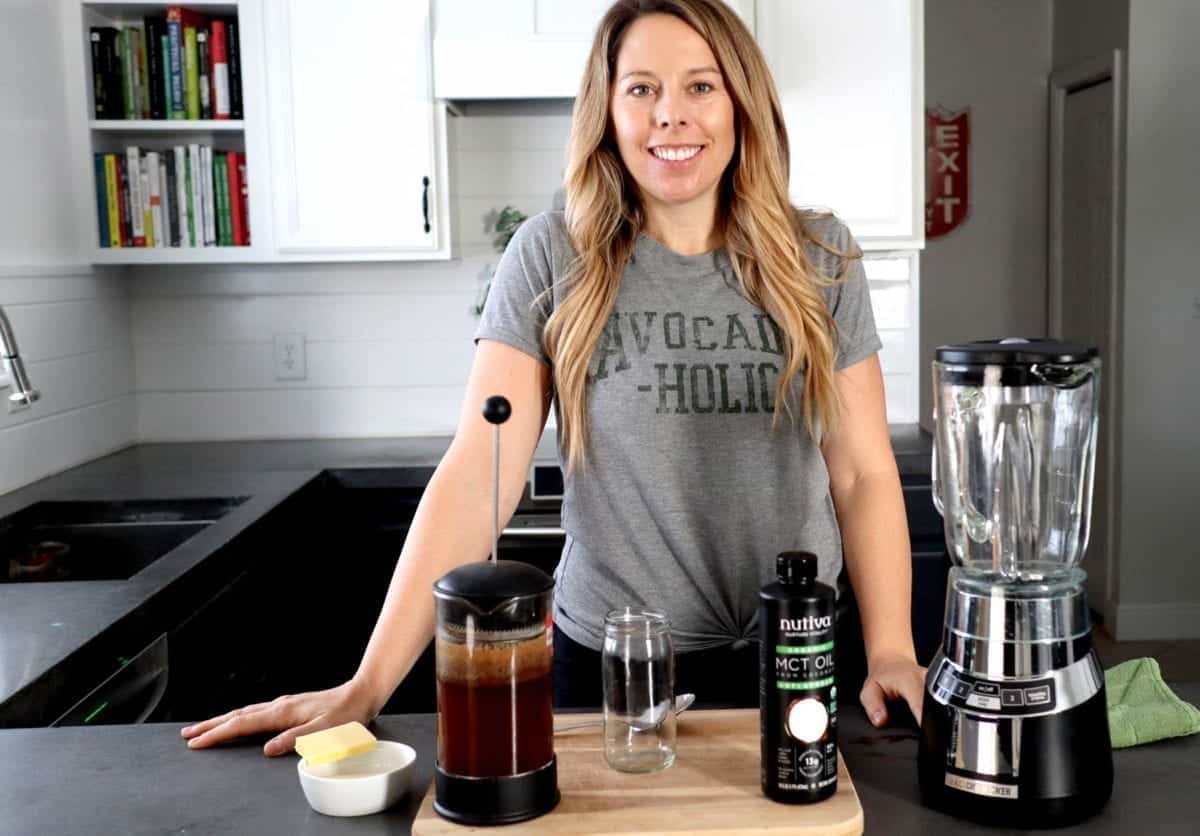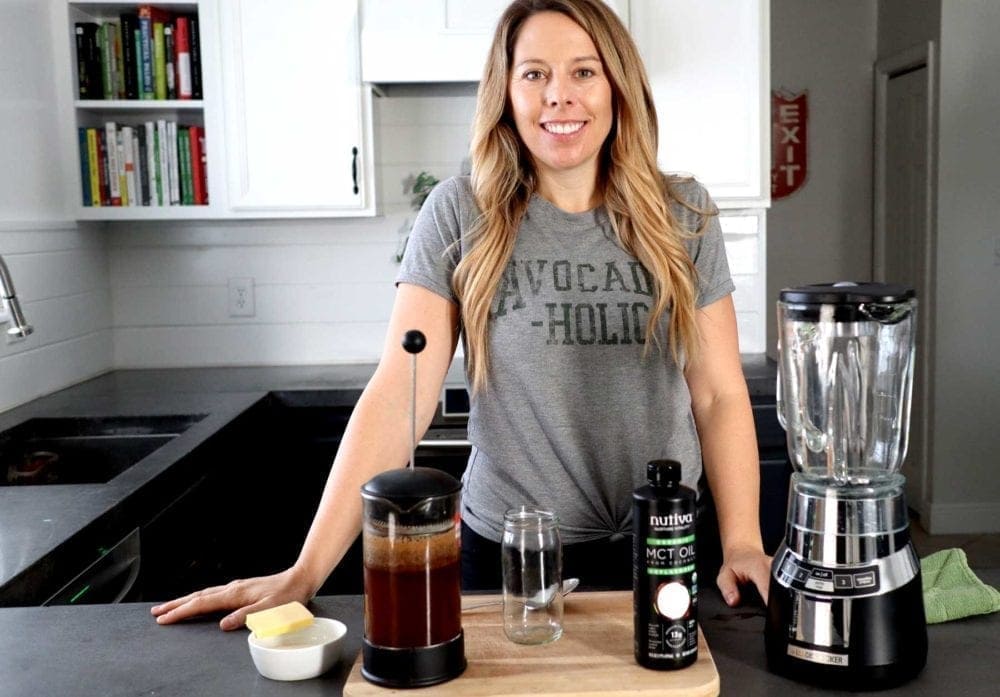 Health Benefits of MCT Oil
MCT oil has some great health benefits when added to your smoothies or coffee according to recent studies. For starters, it…
Promotes digestion: Since it starts digestion in the liver, MCT oil doesn't take the time that other oils do to break down. This gives it the unique ability to process more quickly, and take other foods with it down the digestive tract. WARNING! Adding too much MCT oil can lead to a lot of bathroom time. Start small- 1 tsp, and slowly increase intake when first consuming.

Is Tasteless: That's right… unlike coconut oil, MCT oil doesn't have that lingering coconut taste. We know not everyone likes coconut, so if this is you, give MCT oil a shot! Super healthy fat, with virtually no taste or smell.

Encourages Weight loss: this oil works to promote feelings of fullness in our bodies, as well keep us feeling full throughout the day.

Helps create a healthy gut: MCT oil encourages healthy bacteria and supports gut lining.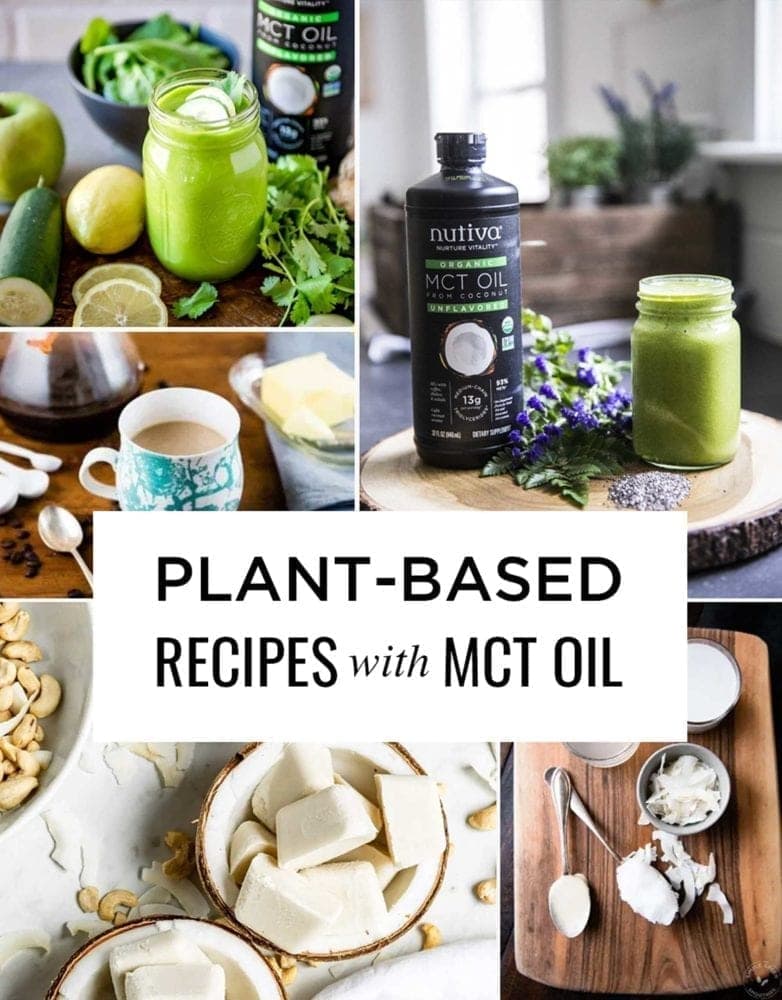 How to Use MCT Oil
MCT oil is very concentrated, meaning you don't need much of it to get the benefits. The suggested serving size of MCT oil is 1-2 teaspoons. Check out some of our favorite uses for MCT oil below:
---
Health Benefits of Coconut Oil
While MCT oil is growing in popularity, coconut oil will always be a winner at Simple Green Smoothies. Coconut oil also hosts many great healthy benefits:
Antibacterial: the lauric acid in coconut has demonstrated the ability to fight infections like staph and yeast in adults according to a study by the National Library of Medicine.

Aid in digestion: our bodies need healthy fats, and uses this oil to absorb nutrients, making them easily digested.

Antifungal and Antiviral: The fatty acid makeup of this oil also leads it to being antifungal and antiviral, so it is a great natural ingredient to add to deodorants, toothpaste, and other hygienic products.

High in lauric acid: Only breastmilk has a higher lauric acid concentration than coconut oil. This powerful acid actually helps increase immunity and fight infections, which makes it essential to our daily diets.
Coconut oil is considered a superfood due to its incredible health benefits, though it is still a saturated fat, and should be consumed in moderation. The recommended daily amount of saturated fat for women is 20 grams per day, and 30 grams per day for men. 1 tablespoon of coconut oil contains 15 grams of saturated fat.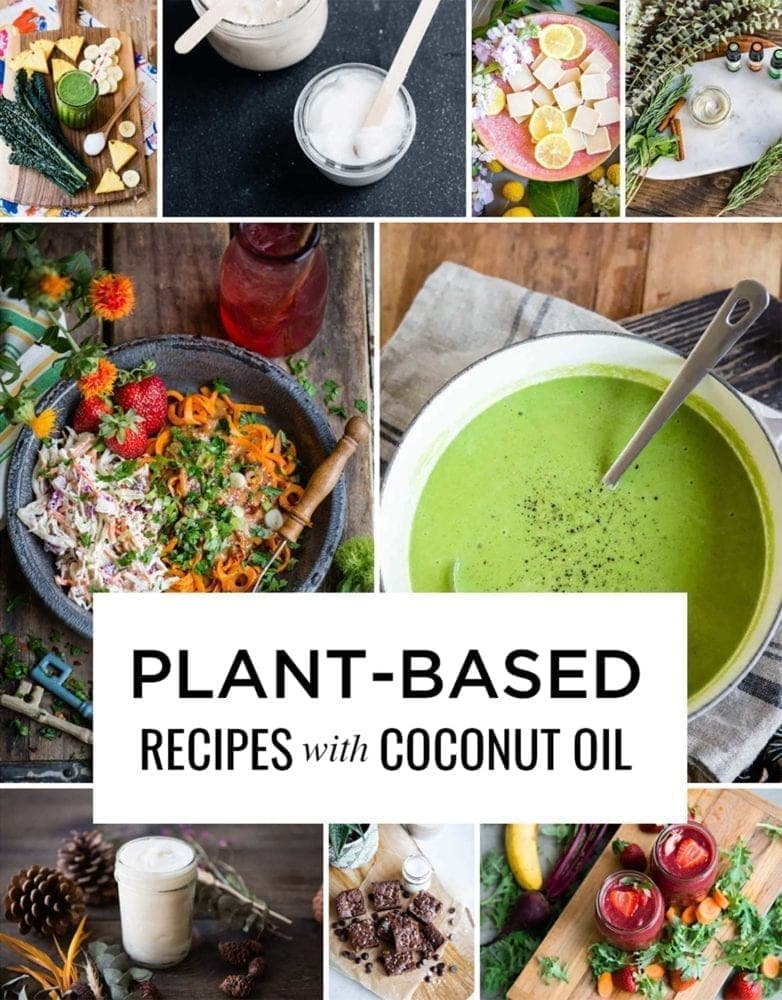 How to use Coconut Oil
Coconut oil specifically has such a wide range of uses, food and otherwise, making it a great addition to our quest for a more natural lifestyle. Some of our favorite recipes that use coconut oil are: