Hi there, I'm Veronica Jimenez, and I enjoy being active (running, hiking, working out, dancing). I just love spending time outdoors, especially with family and friends. Being active inspires me, and it's the best way to conquer my mind and body challenges.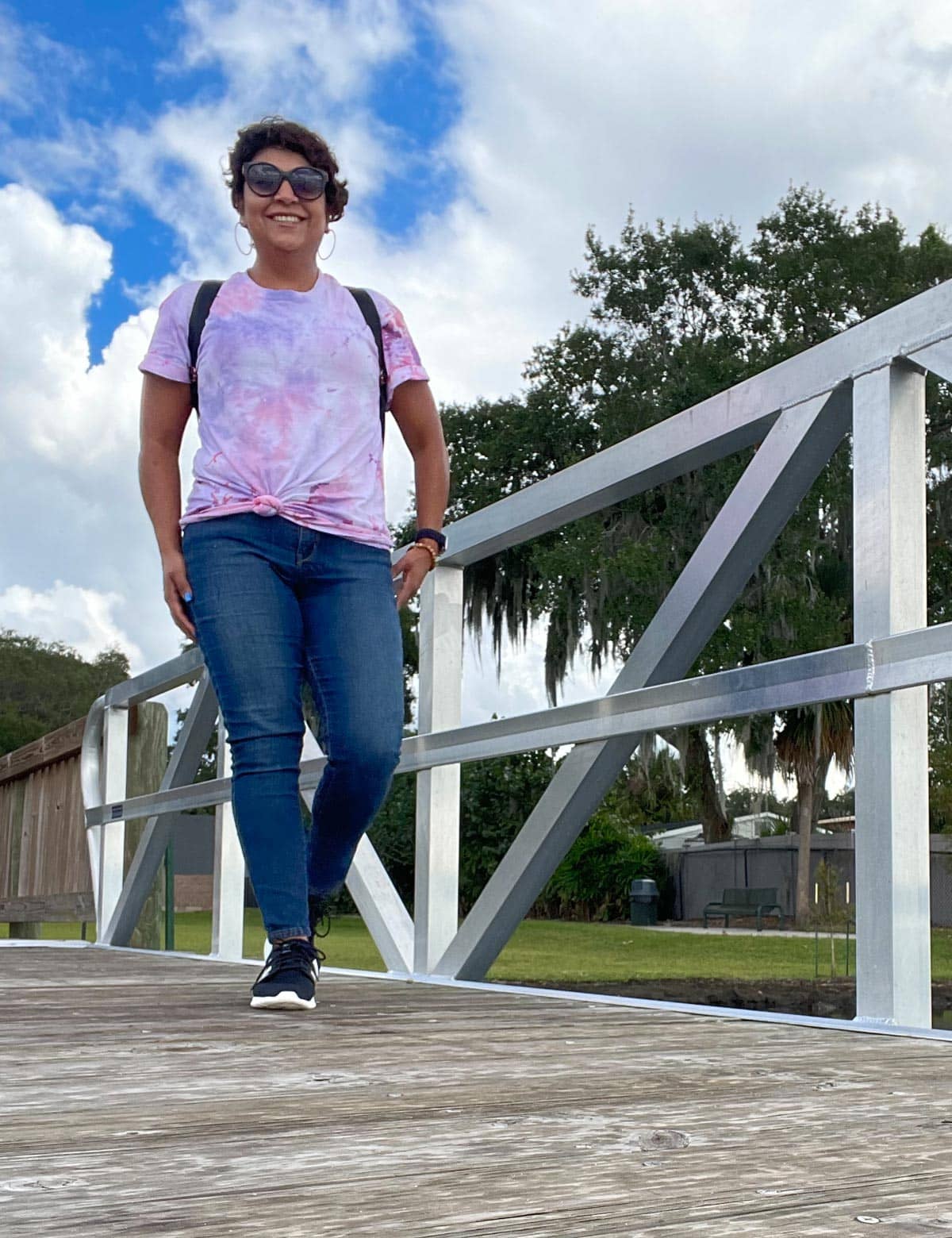 Veronica's Story
Ten years ago, I embarked on my healthy weight loss journey and cleaned up my diet to incorporate veggies, proteins and healthy carbs in every meal. I was in the best shape of my life, but then, everything changed.
Seven years ago, I was diagnosed with Fibromyalgia. The pain was debilitating, the brain fog, anxiety, and poor sleep were torture, and none of my healthy habits worked. I gained weight even on an 80/20 lifestyle. I was defeated physically but even more so mentally and emotionally. I opted not to take the medications prescribed for me, so it took a long, painful two years before I could get control of my flare-ups. In the middle of a Fibro flare-up, I gain weight overnight and feel the heaviness of my pain. It felt like a constant struggle I would never get control over.
Failed Detoxes
I tried a detox several times to help ease my flare-ups. The plan suggested I don't work out and to take multiple supplements. By taking my passion and love for exercise out of my daily life, I felt overwhelmed. All the meal prepping and detoxing was stressful and not being able to de-stress through exercise left me feeling drained, and in a way, I resented it.
Every time I did this detox, I counted down for it to end and convinced myself a plant-based life wasn't for me.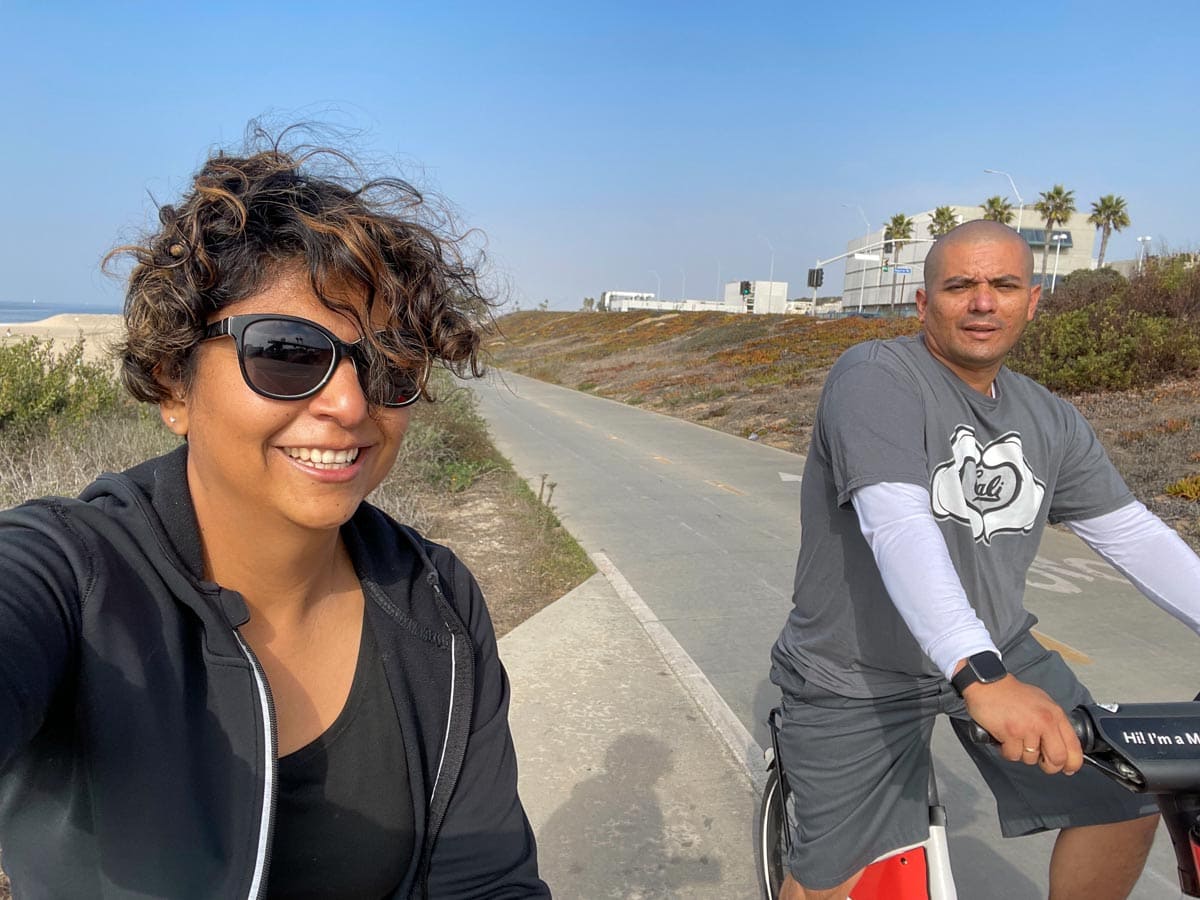 21-Day Whole Food Cleanse with Plants
Thankfully, that all changed with Simple Green Smoothies and the Seasonal Cleanse. I was introduced to Simple Green Smoothies recipes during the early years of my health journey, and when the Seasonal Cleanse popped up on my feed, I thought it was worth a shot!
My Fibro flare-up was resolved in days.
A few days before my first Seasonal Cleanse, I took a family vacation to Walt Disney World. You can just imagine how theme park food would affect my Fibromyalgia— the flare-up was bad. My body resented all the unhealthy food and threw me into a flare-up whirlwind that wore me down with major fatigue, my skin felt bruised and painful to the touch, and there was this unbearable heaviness on my body and brain fog.
Despite all of this, I made myself jump into the cleanse to start the healing process ASAP.
Cleanse Preparation and Mindset
Preparing to start the cleanse was a mental challenge. Like most challenges, it's our mindset we need to conquer before we can successfully complete a challenge. I am a planner by nature, so I appreciated how the shopping list was organized. We went shopping, and that action by itself launches you to go all in. We just went for it as chaotic and unprepared as it felt. We didn't stress if we could not find ingredients as long as we tried the recipes; we improvised and got through it.
By day two of drinking the green smoothies and eating plant-based whole foods, my inflammation was gone. I could tell by the rings on my fingers and feet that the swelling had decreased. This was the first time my Fibro flare-up was resolved in a matter of days!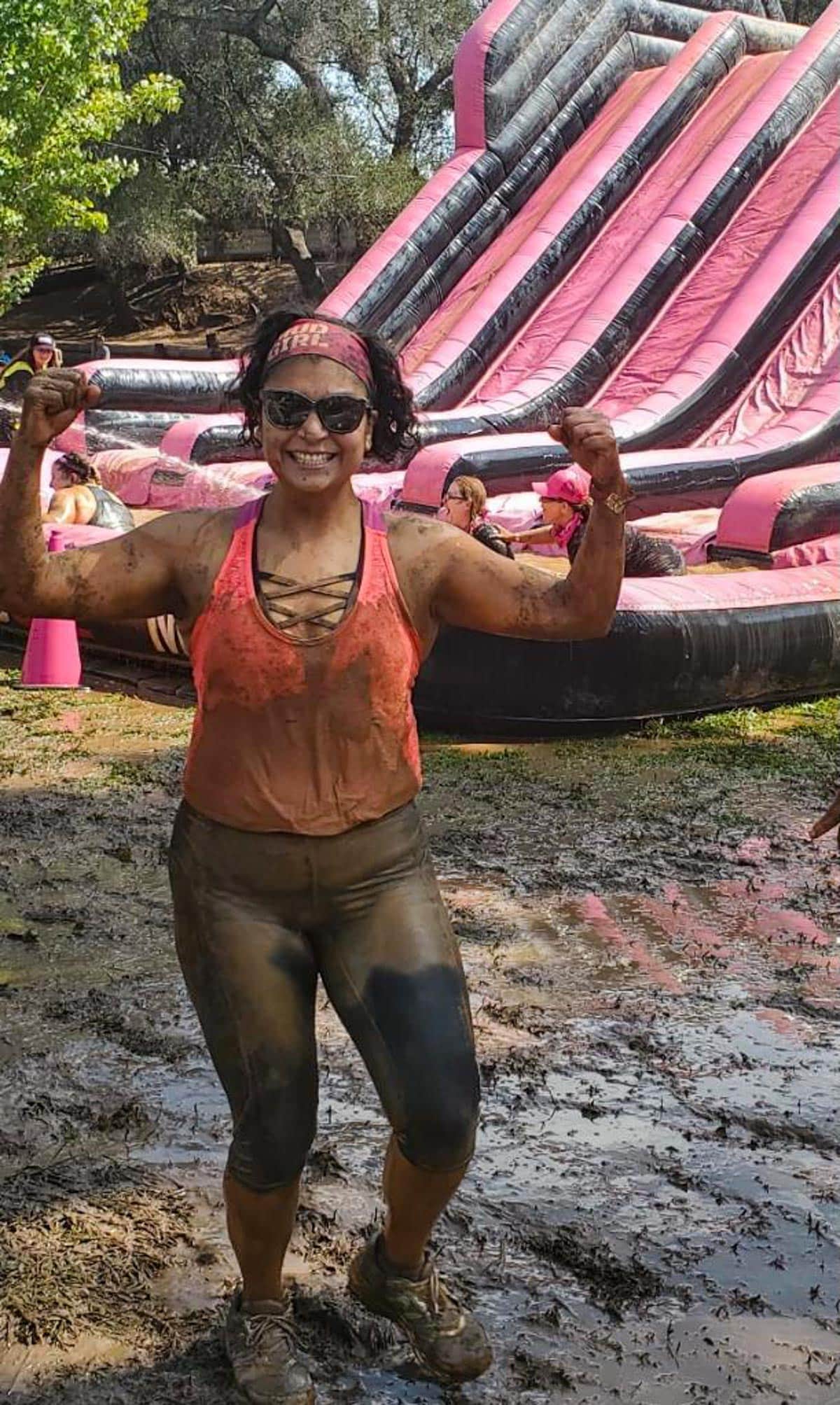 Energized Workouts Without Supplements
Aside from the inflammation going away so quickly, I loved that I could keep up my workouts and endurance during the Seasonal Cleanse. It was amazing!
Before joining the cleanse, one of my hesitations was that there weren't supplements included like other detox programs. But in truth, I never needed them. The nutrition plan had delicious, whole food plant-based recipes that keep you full and energized. Before the cleanse, I relied on a pre-workout supplement to work out early in the morning, but now my energy levels are great, and I've been able to get up before my alarm and workout!
During the cleanse, I was impressed by the flavorful recipes that were surprisingly satisfying. My husband and I both made it through the cleanse as imperfectly as possible, and it was totally worth it! We each lost 10lbs…. in 21 days.
Cleansing in the Real World
While cleansing, we did face some unplanned circumstances:
The kids wanted to go for a movie and ice cream, so we took our water and nuts to get us through the popcorn aroma temptation.
We ended up getting Blaze pizza for dinner and ordered the Gluten Free Vegan options, which turned out to be delicious and we would have never had tried before without cleansing.
We had pre-scheduled events and ended up taking our meals with us. To our surprise, we did not get any negative comments. Well, at least not in front of us.
We packed snacks and water wherever we went on errands, and when we weren't sure we would be back home for dinner, we remembered the premade meals that gave us a reason not to delay and come home to our healthy, tasty meal.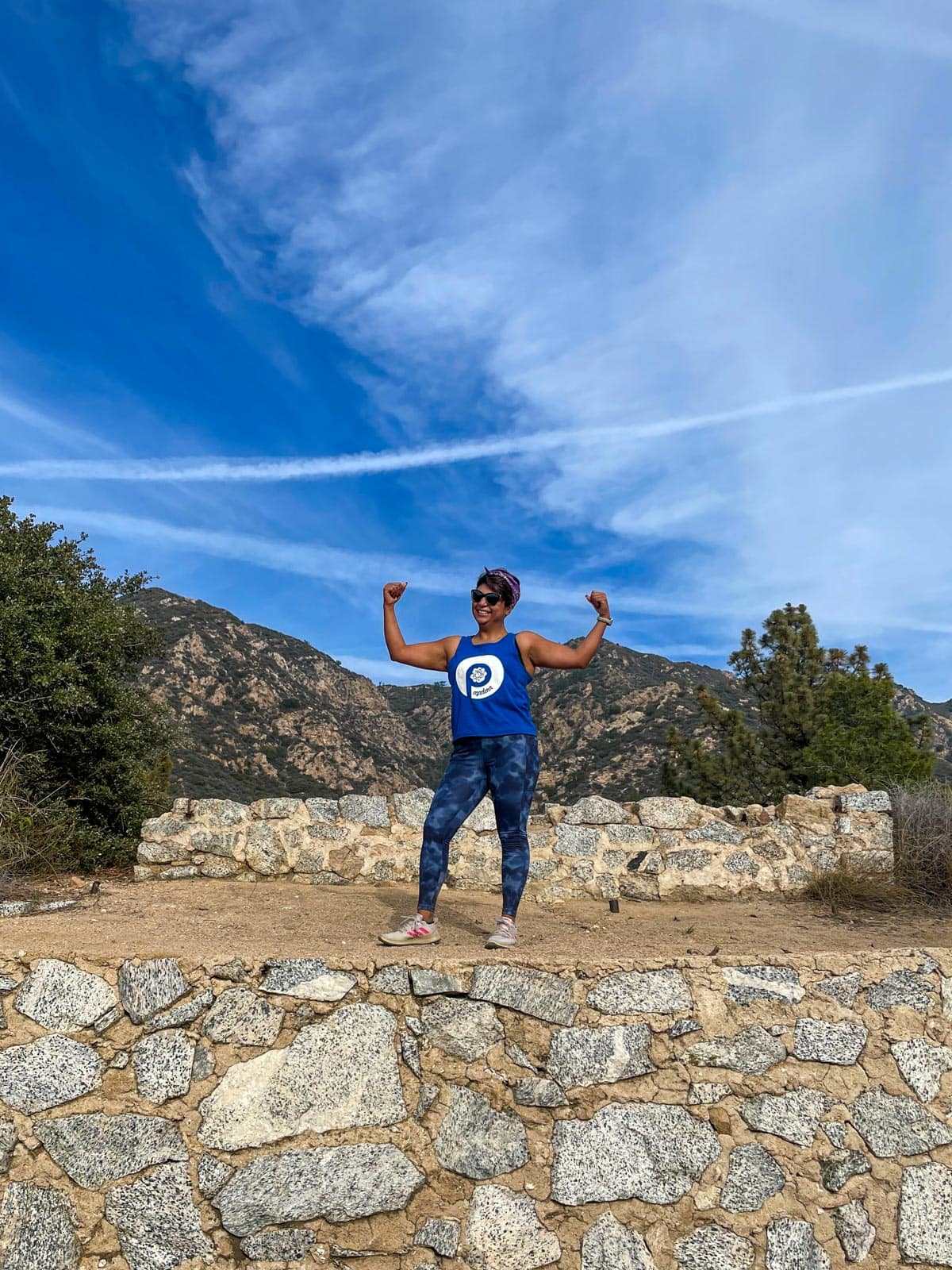 Plant-Forward Lifestyle
As much as I loved the tasty meals we prepared, I am still not a vegan or 100% plant-based. However, we have maintained and added meals from the Rawk the Year Meal Planner to incorporate more plant-powered recipes at home. The kids have enjoyed several meals they got to taste while we were on the cleanse. My husband maintains our smoothie prep after the cleanse. He loves the Brain Fuel Smoothie because it is easy. I agree! It's super easy, flavorful and satisfying.
I have been raving with my friends and family about how great these recipes are, and I hope at least a couple of them will join us next time. This cleanse has definitely opened up my perspective on how delicious the plant-based lifestyle can be, and it's not as hard as I once thought.
I think it's important to celebrate our accomplishments beyond pounds. For some reason, most people thrive on external rewards, but if we thrive on the personal internal rewards daily, we'll grow in so many ways. We live in an era where fast delivery is expected when ordering, but we cannot afford the same mentality for our health choices. We need to put in work every day, mentally, emotionally, physically and even spiritually, on a daily basis. The journey will never be perfect, and that's okay. We just need to make better choices daily to be the healthiest versions of ourselves.
————
Veronica loves working out, hiking and running. She lives in Los Angeles, California, with her husband and three teenagers. She's a huge Disney Fan, loves the beach, the mountains and winter… Cali Winters. 😉