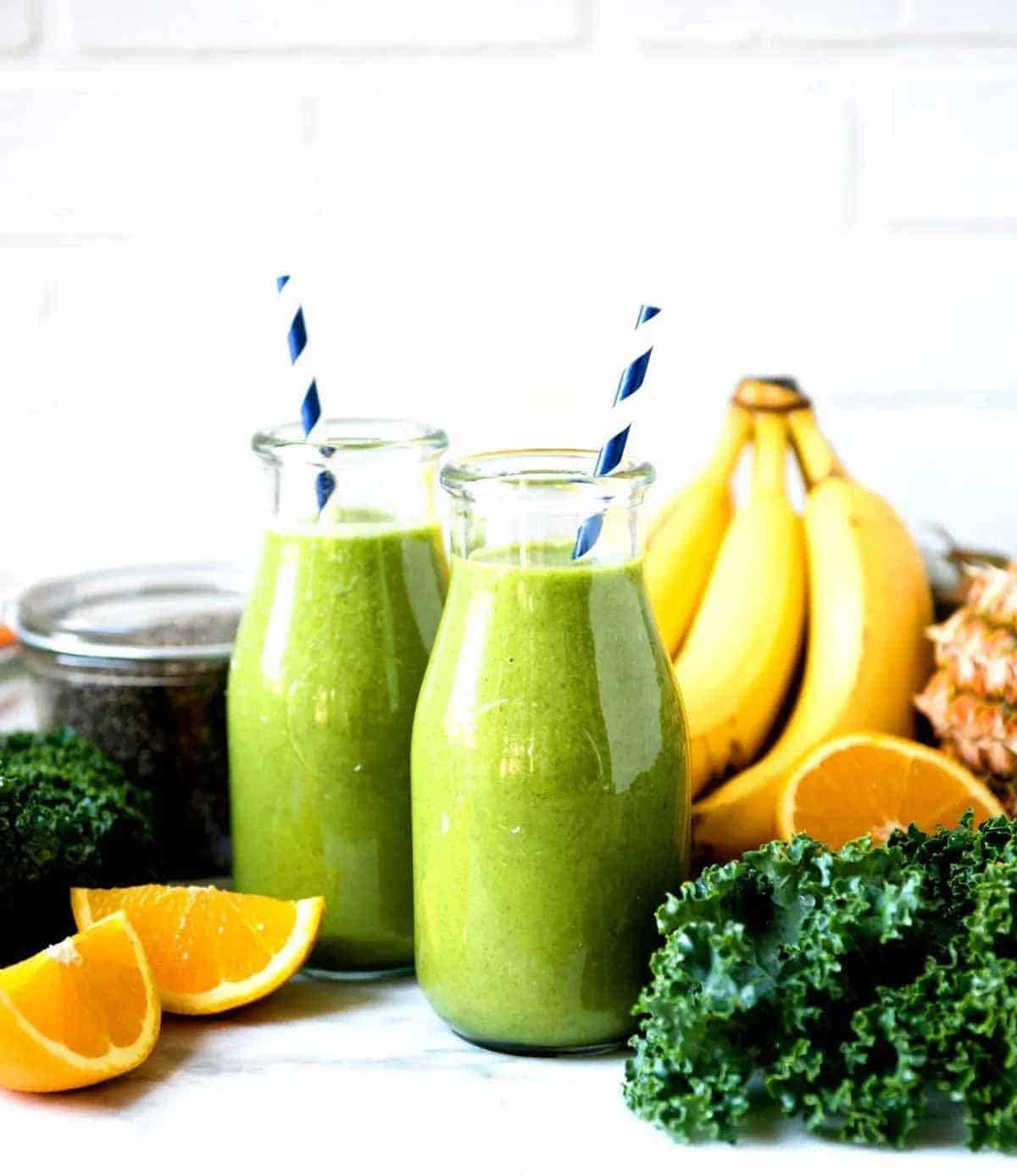 A tropical coconut water smoothie can help you get in your 8 cups of water a day AND satisfy a sweet tooth. I know you might be scared of the kale (I've had a few of those kinda smoothies) yet this isn't it.
For some there are two barriers to get over here: coconut water and kale. Let me try and convince you why you need to get over this and just blend it.
Is drinking coconut water good for you?
Just like most things in life: moderation is key when using coconut water.
Yes, it's considered nature's gatorade thanks to the natural electrolytes that replenish a depleted body. Yet you also gotta remember there's more calories in coconut water than filtered water— 60 calories, to be exact.
So as good as it is at hydrating your body, it's also good at hiding calories when you might not actually need them.
My advice: it's cool to have 1-2 cups of coconut water a day (with one of those being this coconut water smoothie, of course!). Then opt for water for the remaining water intake.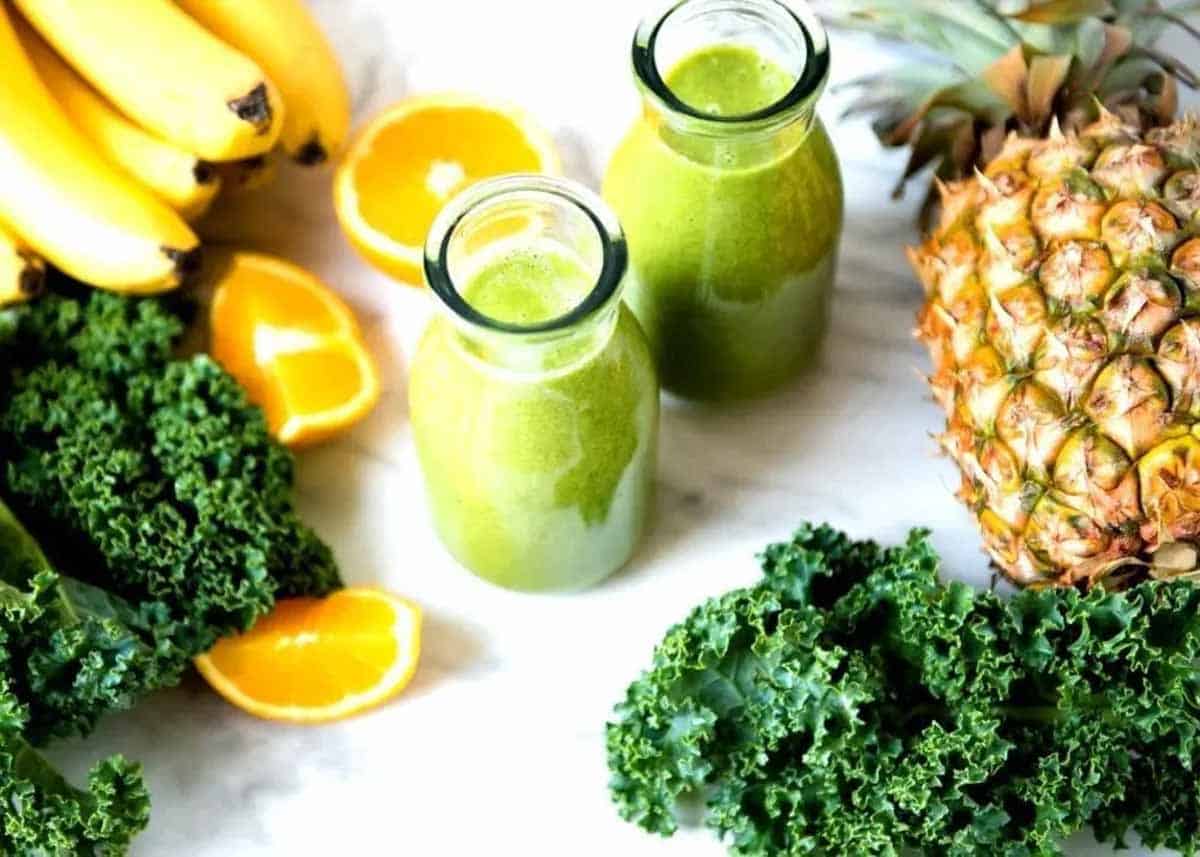 Can I just make this smoothie with water?
You bet you can! Swapping your liquid base is very easy in any coconut water smoothie.. or beyond. Depending on my needs, I sometimes do the same. Here's how I decide what to use as a liquid base:
Craving a creamy smoothie: nut milk
Want a light, refreshing smoothie: plain water
Just ran 8 miles and sweated like a beast: coconut water
Struggling to stay awake right now: chilled green tea
If you're making a smoothie because you fall into that post workout, 'sweated like a beast' category I just mentioned, then be sure to up your plant based protein game as you're blending. Protein Smoothie Boost is a great way to do that. Our special blend of hemp, chia and flaxseed add a rawkin 10 g of plant based protein to any smoothie. And if your workout was for 'arm day', don't worry – Protein Smoothie Boost won't make your glass any heavier to lift to your mouth. Promise.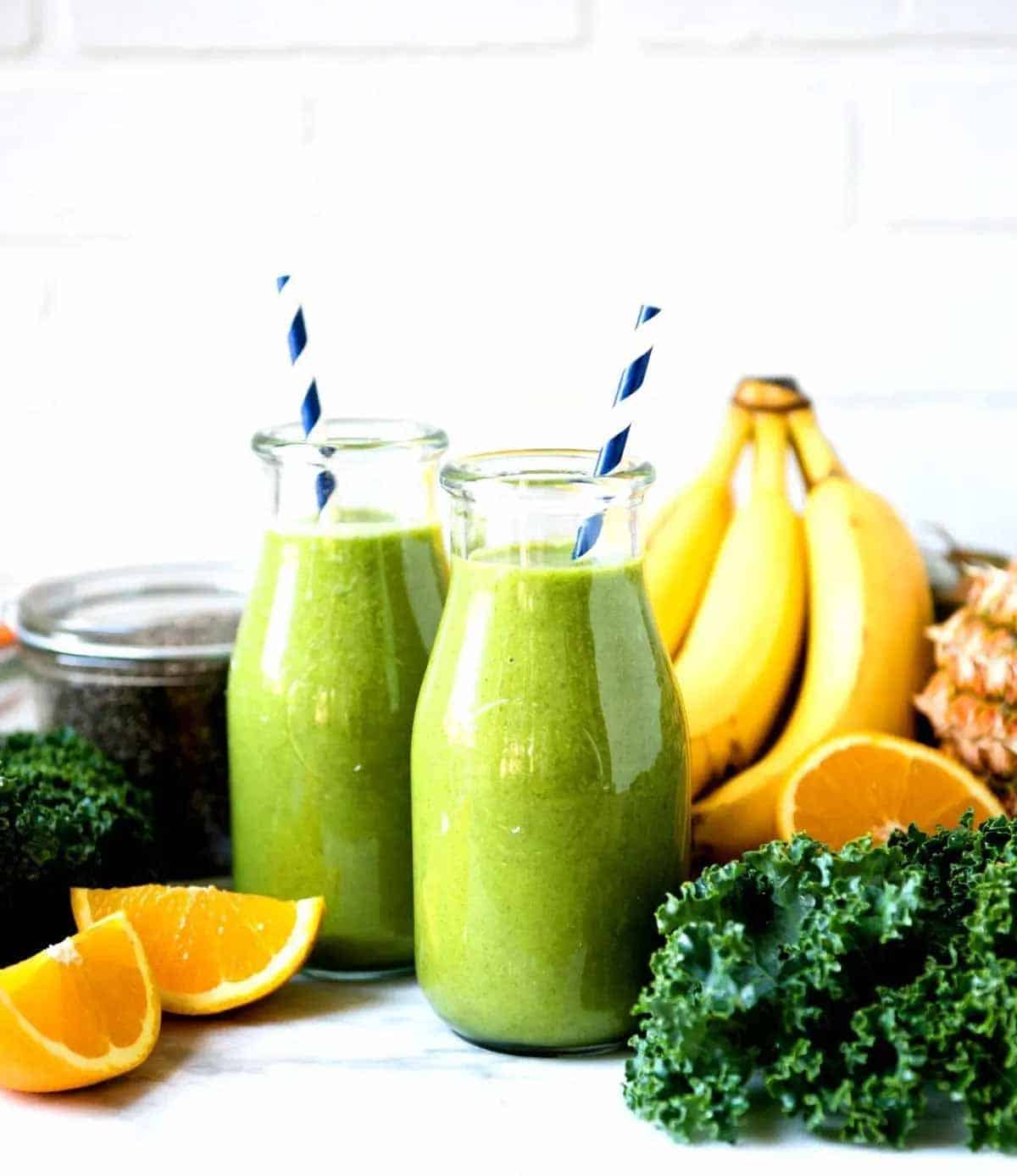 What else can we use coconut water for?
If you decide to use the coconut water in here (which I hope you do!) you might have some left over and not sure what to do with it. Here's 3 other ways to use coconut water:
pour it in a glass with frozen pineapple
chug it right out of the carton and enjoy those electrolytes!
freeze into an ice cube tray and make smoothie cubes like we did below using a few other boosters too
Looking for more? Check out our Rawk the Year meal planner! A whopping 35 of the 400+ recipes in our planner are for coconut water-based smoothies. We love Rawk the Year so much, we'll let you try it free for 14 days – click here to start your free trial.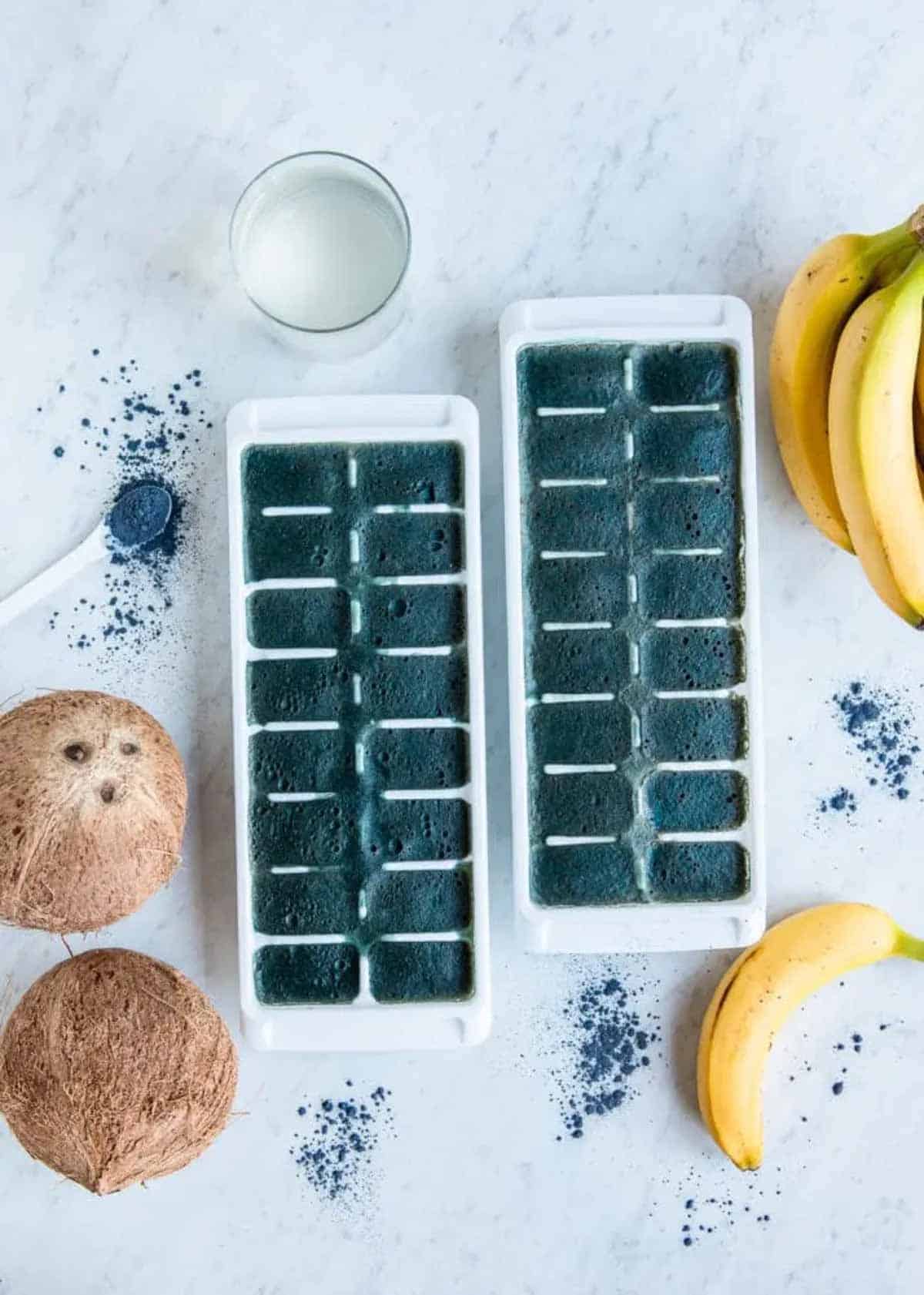 Vitamix Deal + 7-Day Challenge!
With all this blending goodness, are your unsure your current blender is up to the challenge? If it's time for an upgrade, check out this special deal that Vitamix and I have where you can get my favorite blender for under $300 (including FREE shipping). You will ONLY see the super secret sale price price when you add the blender to your cart.
If you're looking for new recipes and motivation to blend each day, I would love for you to join our free 7-Day Smoothie Challenge.
I think it's time to get on with the show and share the coconut water smoothie…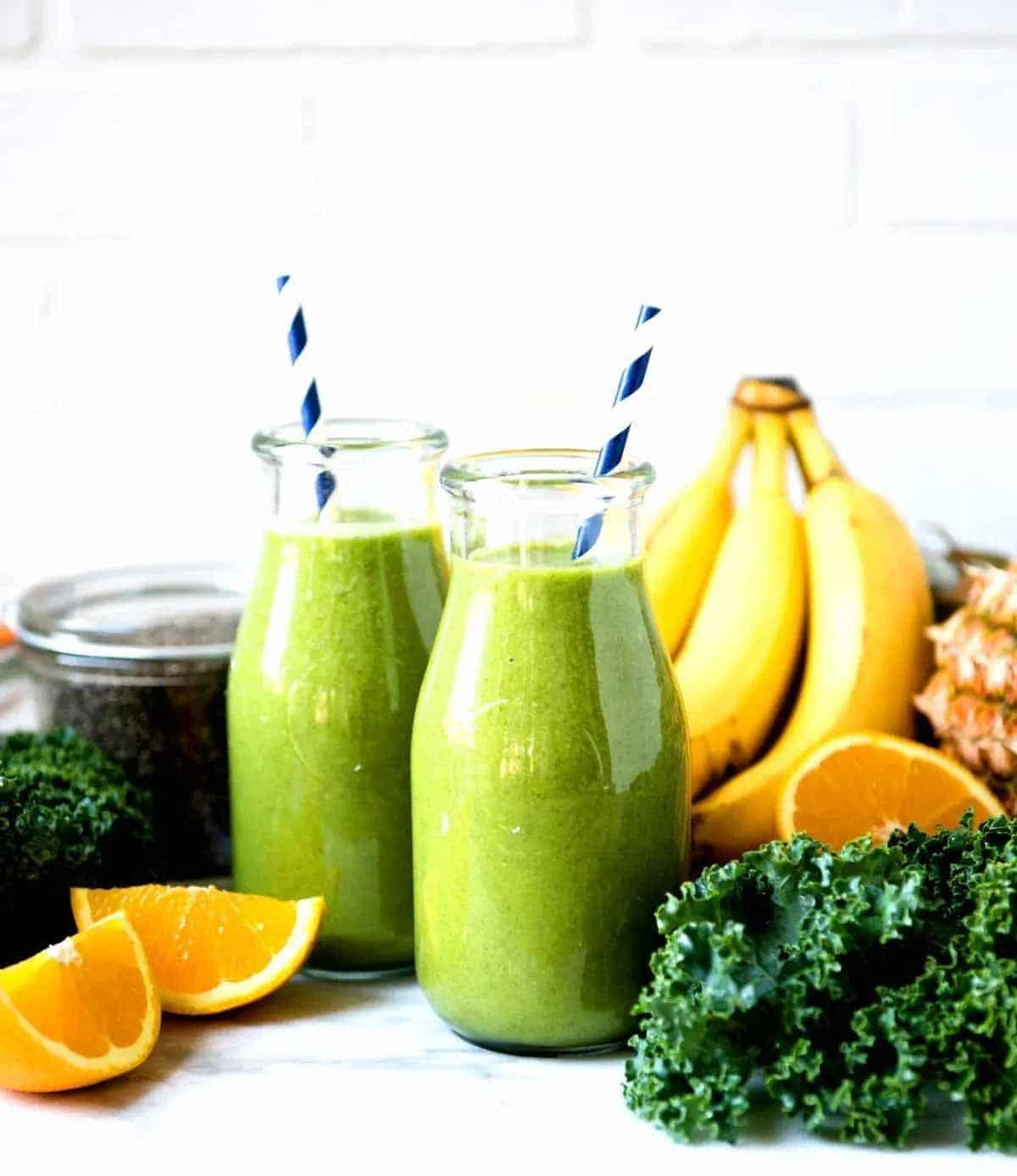 Print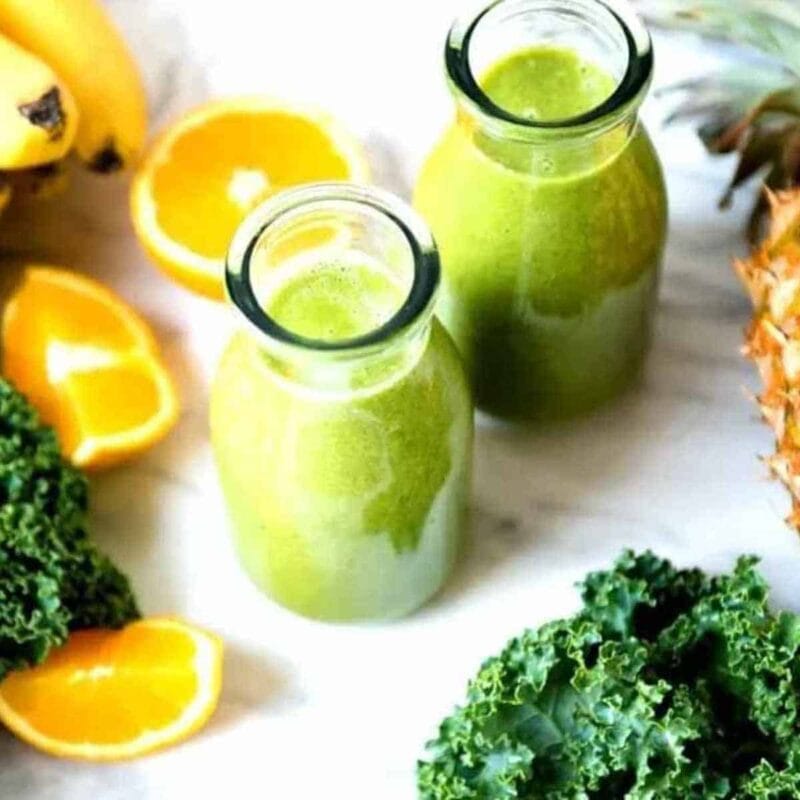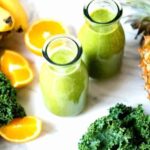 Coconut Water Smoothie
---
Author:

Jen Hansard

Prep Time:

3

Cook Time:

2

Total Time:

5

Yield:

1

1

x
Description
Kale can be a tough green to fall in love with, but it's not impossible with this coconut water smoothie! We use citrus fruit to cut the bitterness in the kale and boost the sweetness with banana.
---
1 cup

kale

1 cup

coconut water

1⁄2

orange

1⁄2 cup

pineapple*

1⁄2

banana*

1

tbs chia seeds

1

serving Protein Smoothie Boost (optional)
---
Instructions
Place kale, orange and coconut water in blender. Puree until smooth.
Add remaining fruit and blend 
Notes
Remove the stems of the kale as well to help with the taste.
Feel free to blend in the chia seeds or sprinkle on top for a crunchy texture.
Category:

vegan

Method:

blend

Cuisine:

plant-based
Keywords: coconut smoothie, coconut water smoothie, coconut kale smoothie