My family is focusing on the garden this summer, so I decided to do a roundup of my fav summer dinner recipes. Insider tip: these are the kinds of recipes you can expect to find in the Rawk the Year meal planner!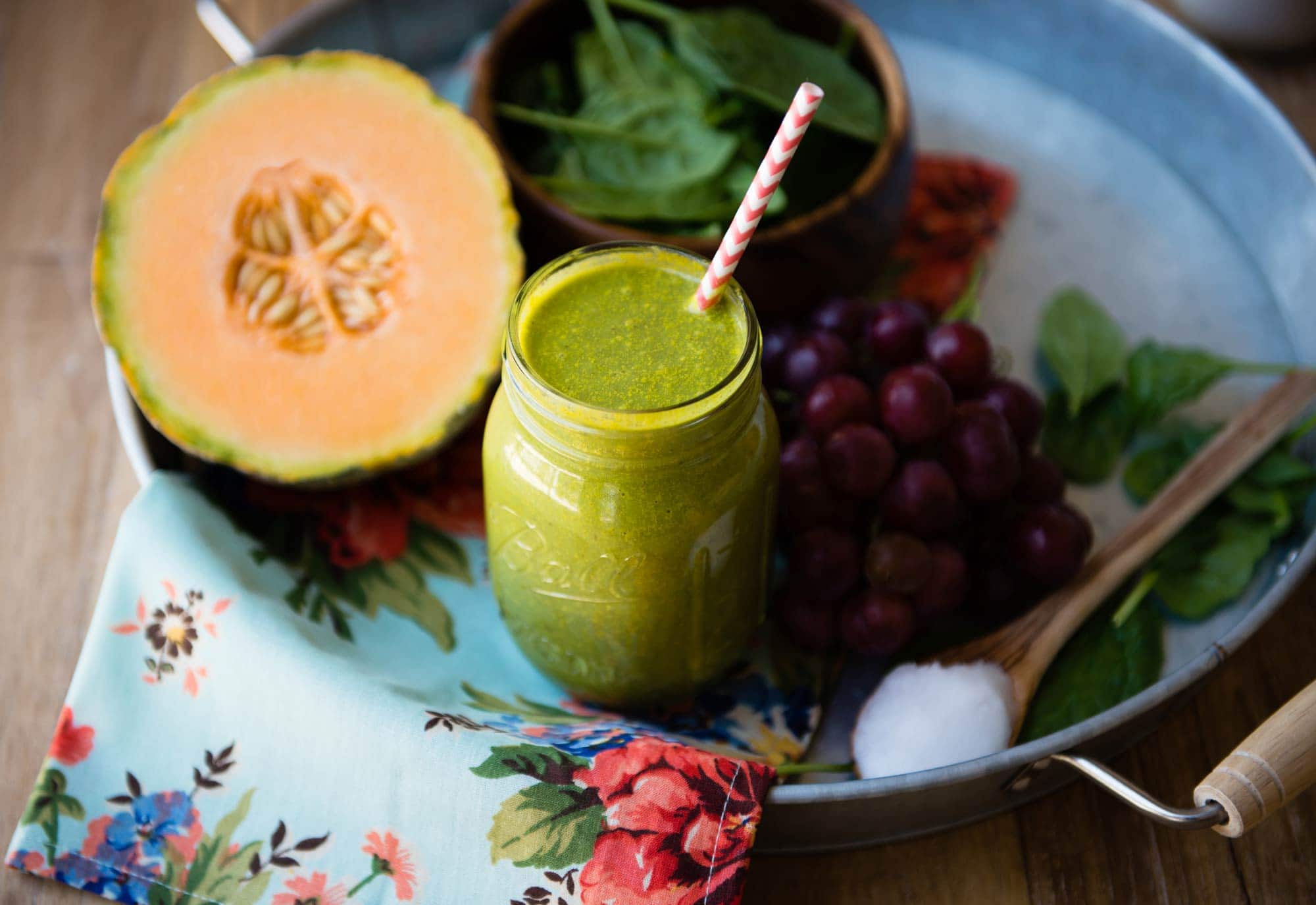 We've got a little more time on our hands right now, and the garden is where I've decided to dig in. Ryan is researching all things worm, so he can keep our compost healthy. I got 2 adorable bunnies for Mother's Day to cuddle + help with natural fertilizer. The kids love finding various fresh herbs to contribute to dinner. It's def a family affair.
Table of Contents
Why Eat Seasonally?
Eating seasonally has several benefits, aside from not paying $8 for a quart of blueberries in January. I try to eat as seasonally as possible, and summer is a great time to start. Here's why:
Taste: Naturally grown and harvested produce has much better flavor than the produce mass-produced for grocery stores. The best summer dinner recipes include seasonally grown ingredients that will make your taste buds dance.
Nutrition: A National Library of Medicine study done on broccoli purchased in different seasons concluded that the vitamin C content was significantly higher in the Autumn (its traditional growing season) vs. Spring, even though broccoli can be found in the grocery store pretty much year round.
Price: Produce is just plain less expensive when bought in the correct growing season. Some produce can't even be found outside that season, so I focus on creating dinner recipes for my meal planner that use seasonal ingredients to drive down the price per meal.
What Fruits and Vegetables are Available in Summer?
This is the easiest season to find and create healthy summer dinner recipes, because there's SO much fresh produce. Read on for the ingredients that will inspire your summer menu:
Apricots
Arugula
Asian pear
Bell peppers
Black currants
Blackberries
Blueberries
Boysenberries
Breadfruit
Butter lettuce
Cantaloupe
Chayote squash
Chinese long beans
Corn
Crenshaw melon
Crookneck squash
Cucumbers
Edamame
Eggplant
Elderberries
Endive
French beans
Figs
Galia melon
Grapefruit
Grapes
Green beans
Hearts of palm
Honeydew
Jackfruit
Jalapeno peppers
Key limes
Lemons
Lima beans
Limes
Loganberries
Lychee
Mulberries
Nectarines
Okra
Passion fruit
Peaches
Persian Melon
Plums
Raspberries
Sapodillas
Sapote
Shallots
Summer squash
Tomatillo
Tomatoes
Watermelon
Winged beans
Zucchini
Easy Summer Dinner Recipes
This is my list for the best summer dinner recipes. They are all found in the Rawk the Year: Meal Planner, which can be adjusted based on the size of the crowd you're feeding.
Salads + Sides
Bell peppers have tons of antioxidants and give great color to any dish. This Cowboy Caviar is a family fav, and found in Simple Green Meals.
Tomatoes naturally fuel the body with Vitamin C, Vitamin K, folate, and potassium. They also freshen up my recipe for Simple Caprese Salad, a vegan take on a summer classic. This is an easy summer dinner recipe that can be added as a fun starter, or even a light dinner itself.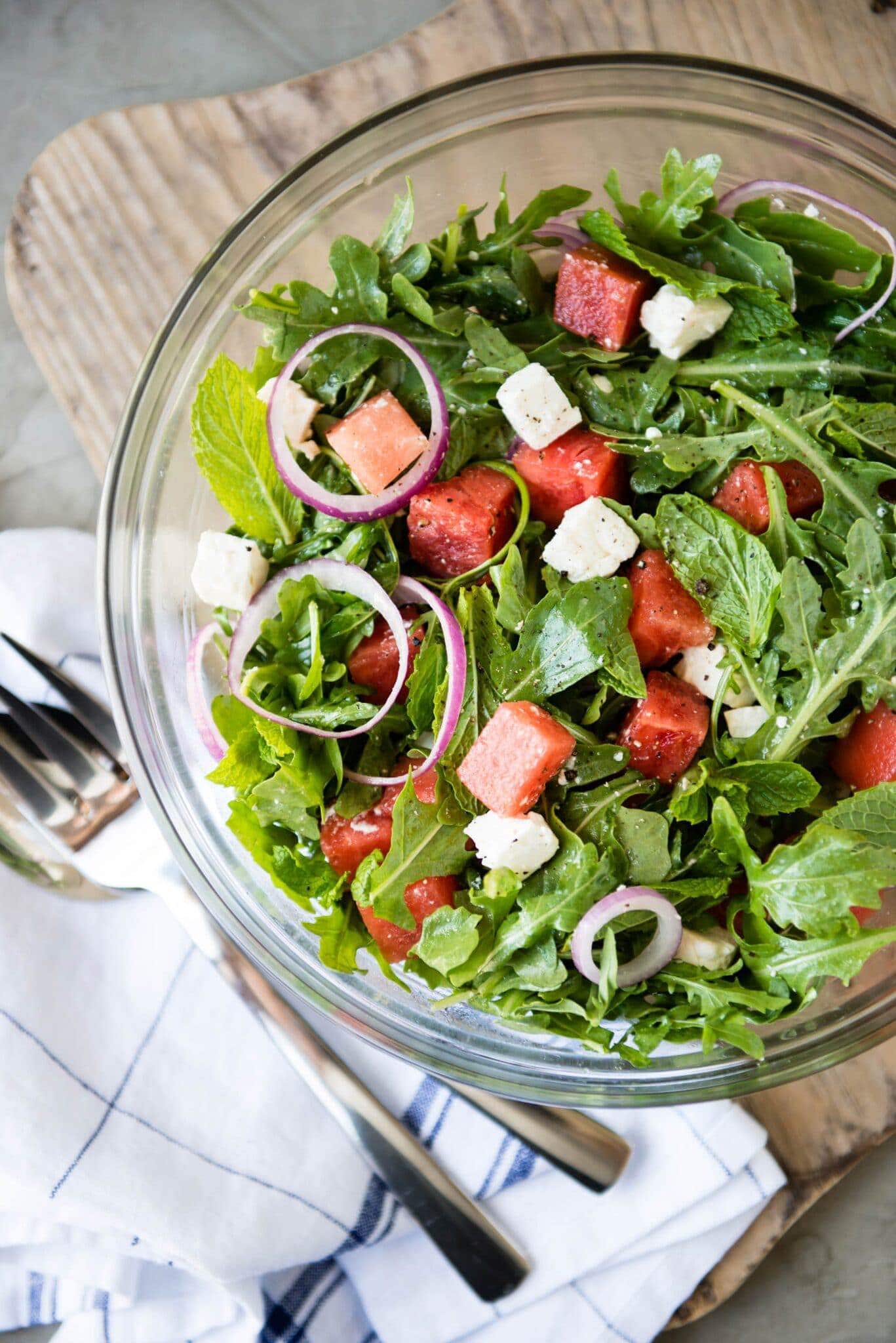 Watermelon seems to be an American summer staple. It's juicy, helps lower inflammation, and can also be added into sweet and savory dishes. Watermelon Salad is a Rawk the Year exclusive that can be turned into a main dish, or kept as a fun, fresh side.
Main Dishes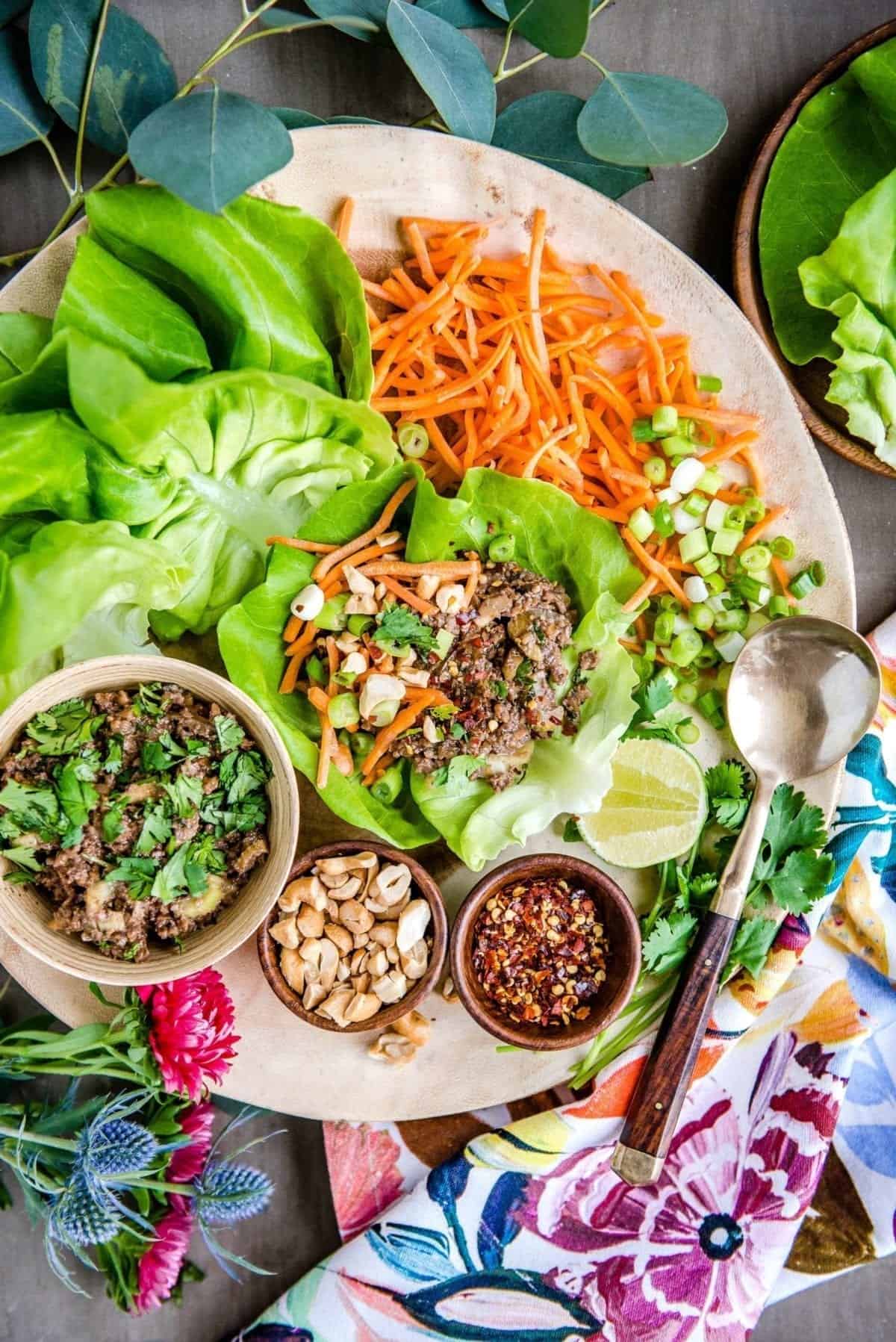 Butter lettuce is a lessy watery lettuce variety that holds up perfectly as a wrap. It's also full of iron, vitamins A, C, and K, and calcium, allowing it to help the body fight inflammation. I created Thai Lettuce Wraps as a plant powered take on one of my favorite takeout foods.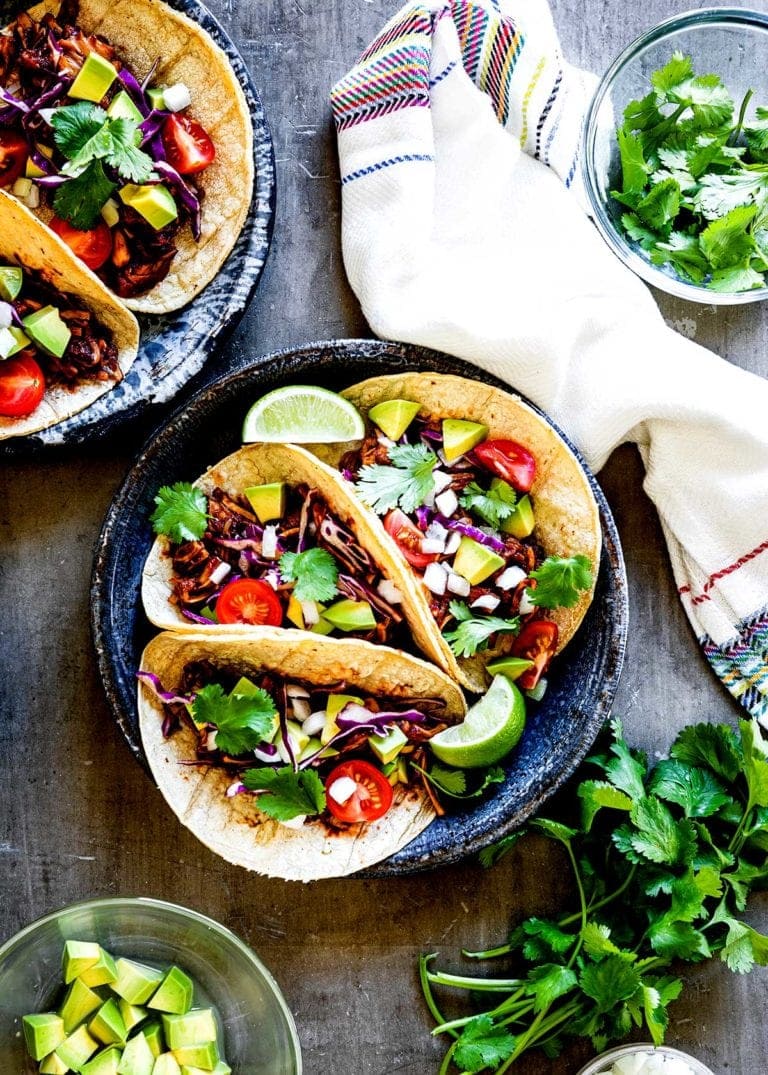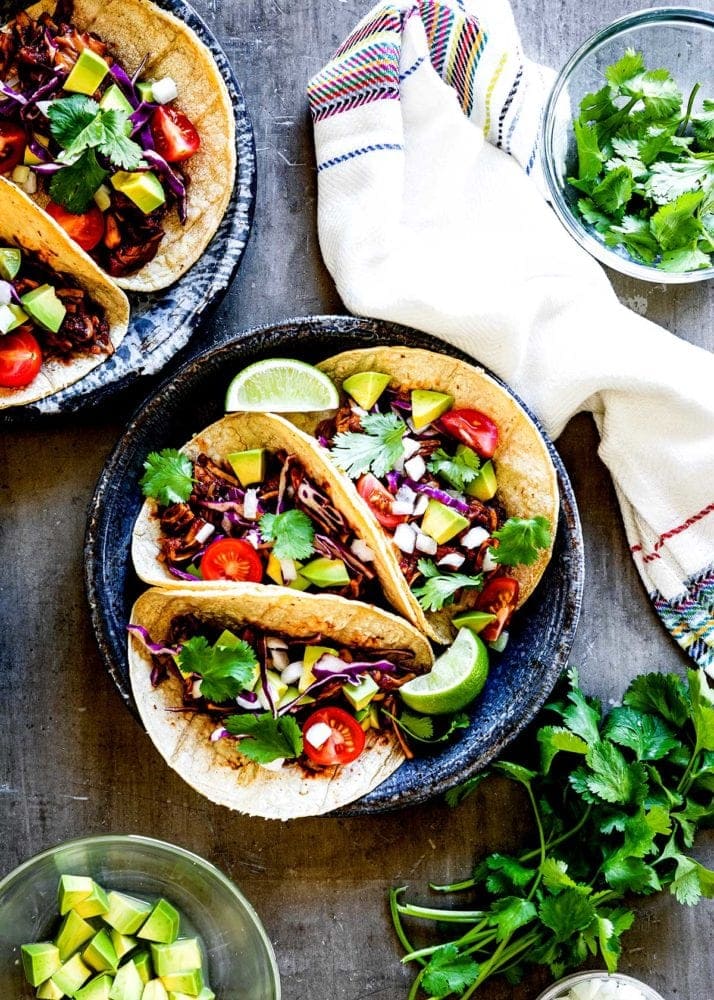 Jackfruit is unique-looking inside and out, and has a high protein content, making it the perfect base for these Jackfruit Tacos. This is THE healthy summer dinner recipe to take to your next cookout.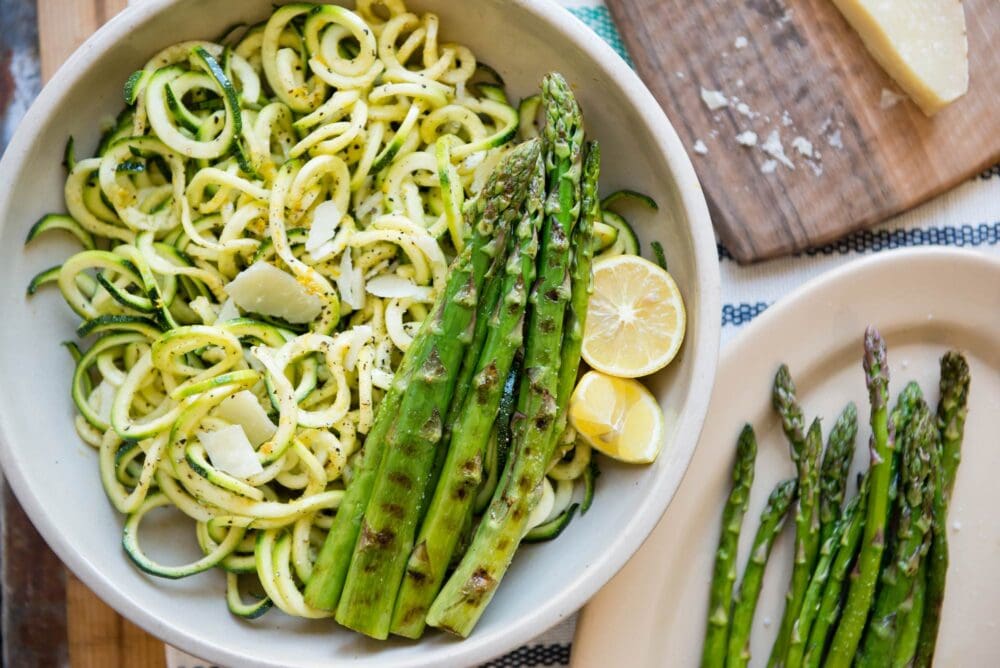 Zucchini is low in calories and rich in vitamin A. I love this savory + tangy Lemon Pepper Zoodles found exclusively in my meal planner, since it is a quick and easy summer dinner that feels like comfort food.
Desserts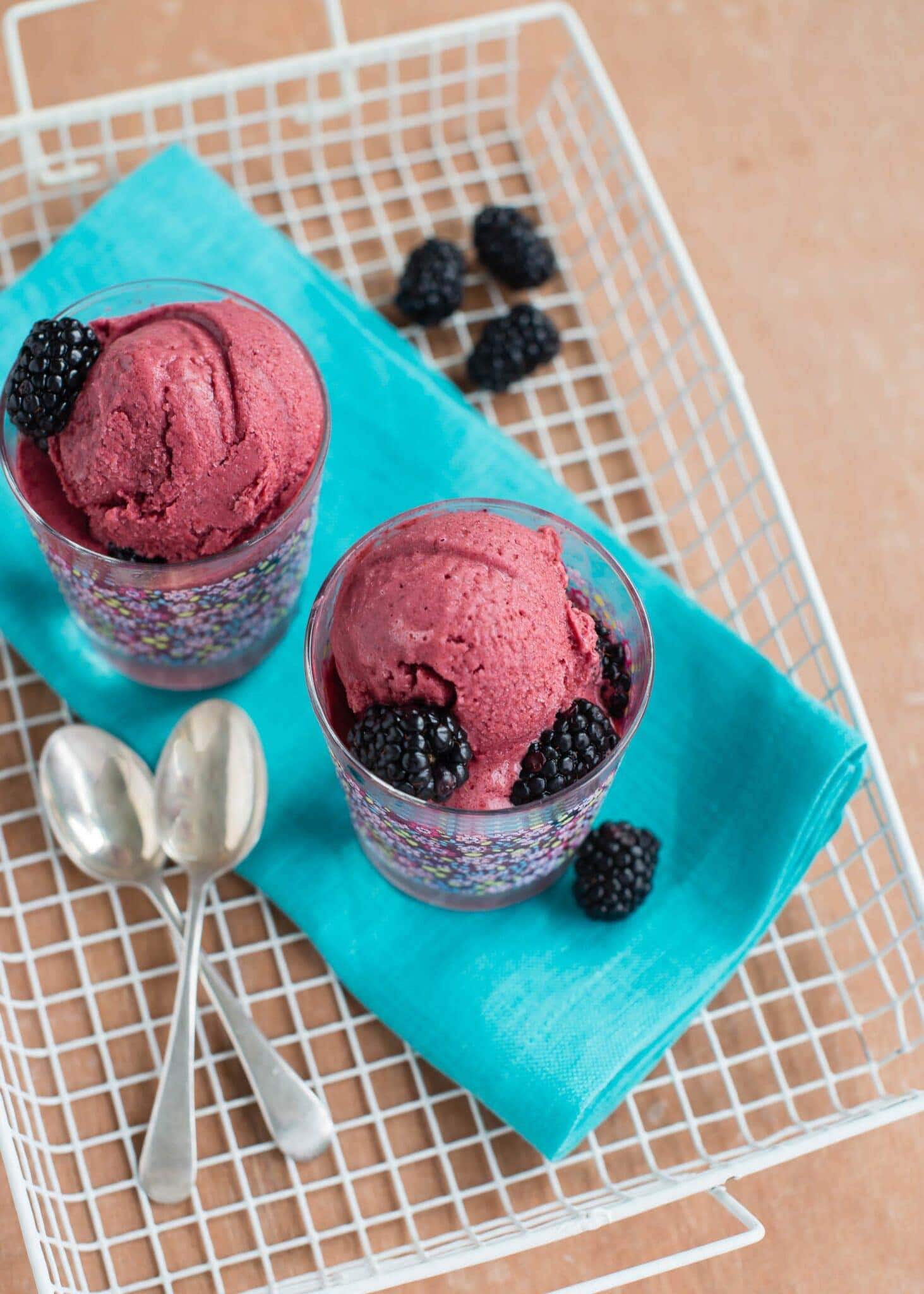 Blackberries are a great source of fiber and they add just the right amount of sweetness to this Blackberry Coconut Sorbet. A vibrant, refreshing summer recipe that is a must have summer dish.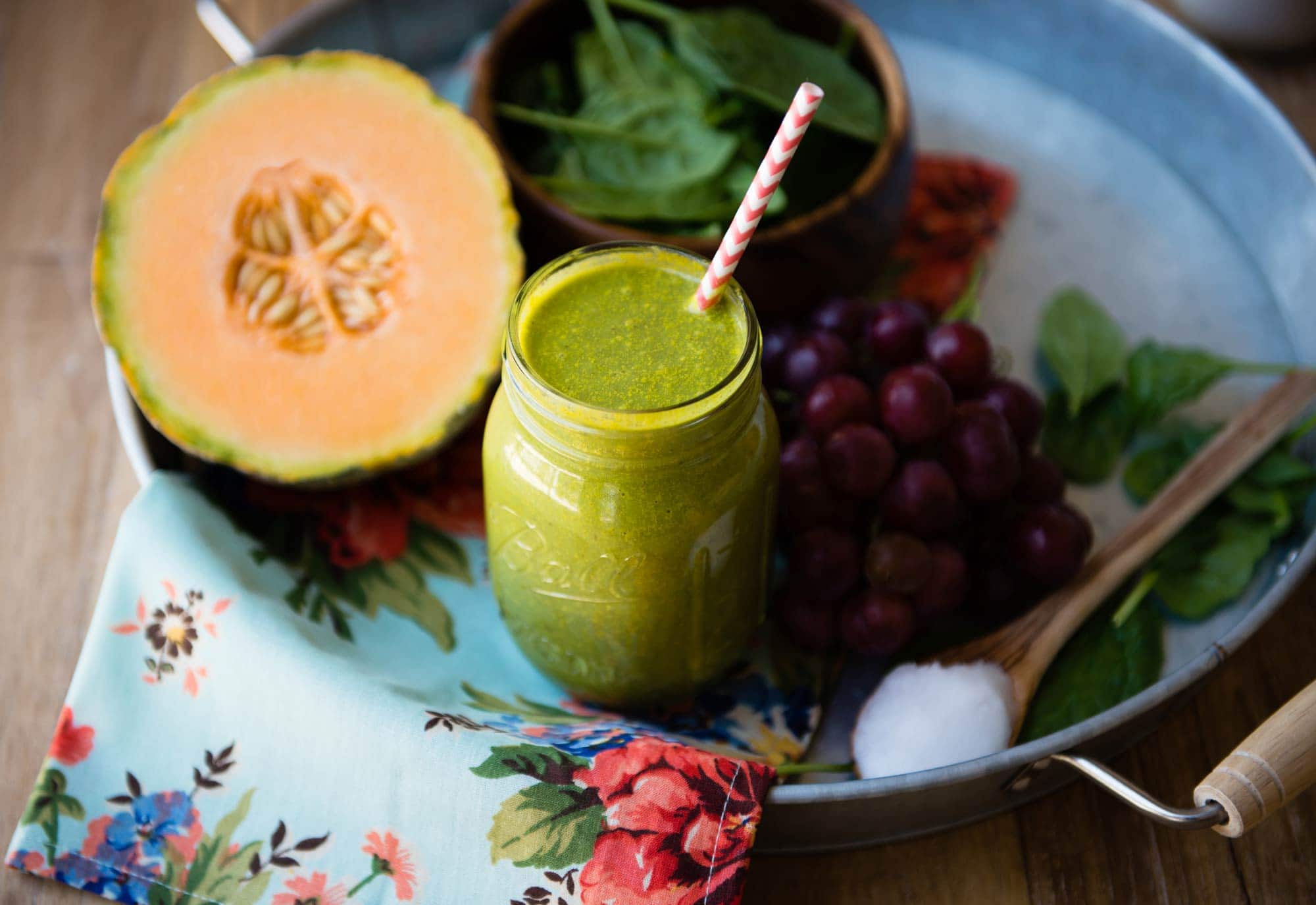 Cantaloupe contains 100% of the recommended daily value of vitamin C in just 1 serving. I love that the Cantaloupe Smoothie has become a fan favorite. 
Lemons contain citric acid, which helps the body prevent kidney stones. It also jazzes up this fun Strawberry Lemon Chia Pudding recipe, first featured as a snack in our Seasonal Cleanse. This is one the whole family can enjoy.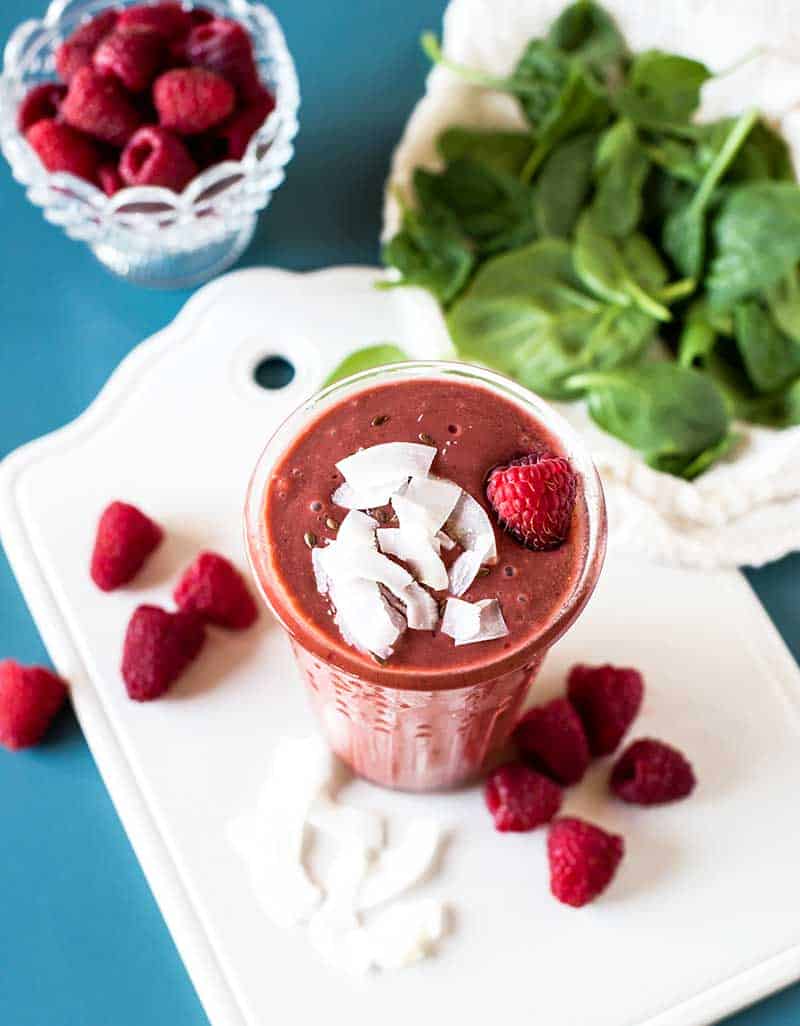 Raspberries help control blood pressure and cholesterol… and are super delicious. My son Jackson has no problem eating an entire container in one sitting! The Raspberry Spinach Smoothie is an easy summer dessert recipe, just top with homemade coconut whipped cream to add a bit of decadence.
What summer produce is in your garden?
Garden virgin or garden pro, I'd love to know what you're growing + using in your summer dinner recipes. Leave a comment with what you love to grow, or what new produce you're trying this season.