Let's celebrate St. Patrick's Day with a green smoothie that'll fuel your body right, taste great, and…. is totally green! Give your body a reason to celebrate with this fantastic vegan shamrock shake recipe. I'm talkin' all the classic shamrock shake flavor you love, blended to perfection with ingredients that will fuel your body.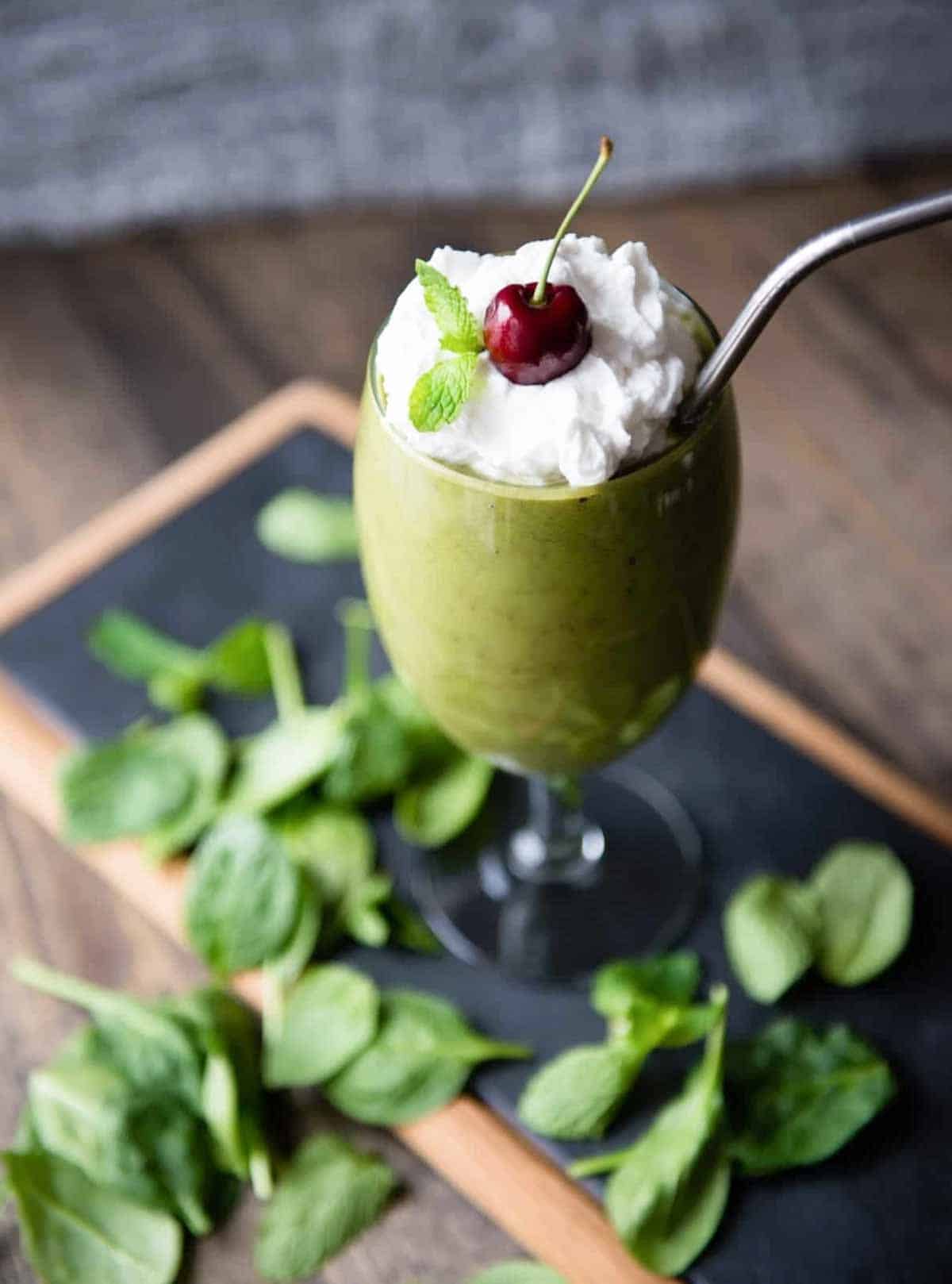 What Makes a Shamrock Shake Vegan?
A shamrock shake is typically made with dairy in the ice cream and whipped cream. If it is made with chocolate, then that also contains dairy. My version eliminates dairy altogether, because my tummy tends to be happier without dairy products. And let's be honest, if I can indulge in a decadent treat AND still feel good, then I'm all in.
Shamrock Shake Toppings
If you're like me, and pick food based on looks as well as taste, then you definitely need some fun toppings for this vegan shamrock shake. I like to top with coconut whipped cream. Then sprinkle with cacao nibs, or shavings from a vegan chocolate bar. And every delicious shake needs a cherry, right?! A sprig or two of fresh mint will refine this beverage, as well as turn it into the shamrock shake of your dreams.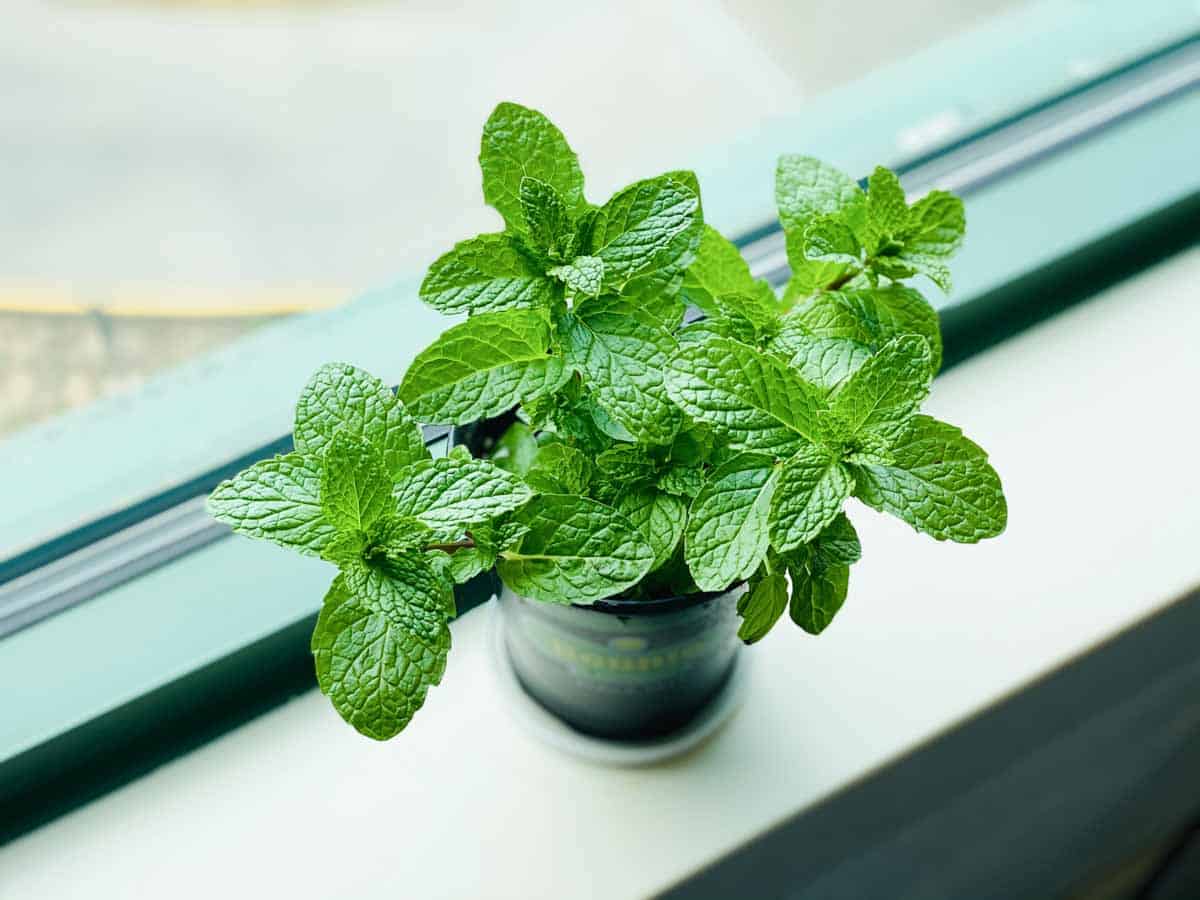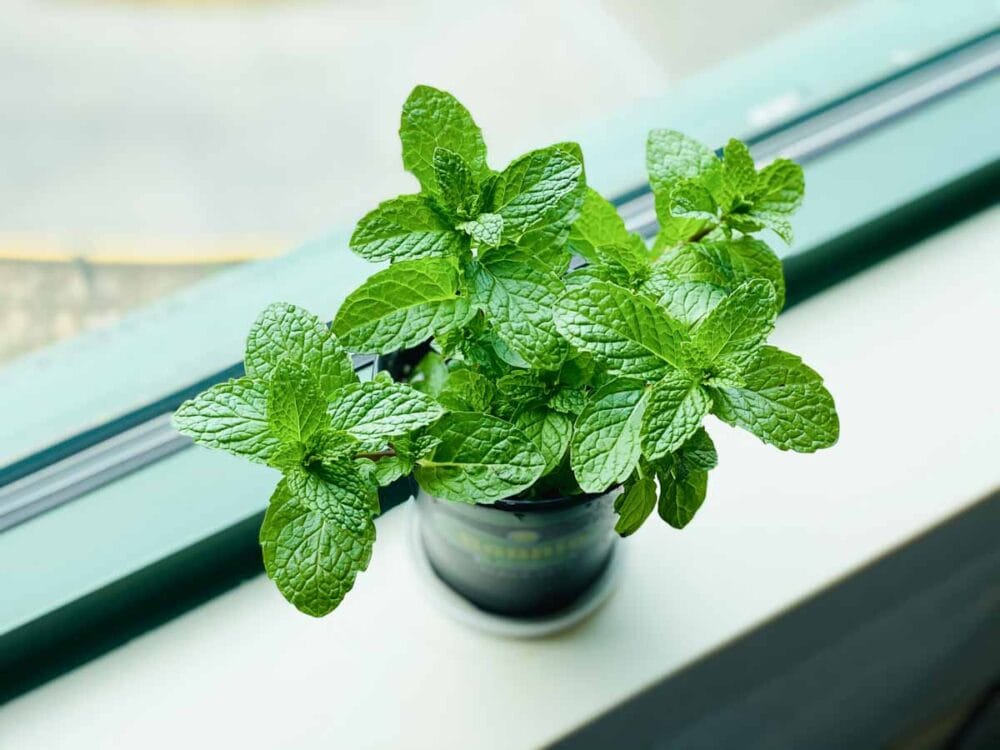 Naturally Low Sugar in Smoothies
I know dessert, even whole food + plant based ones, can still have a lot of sugar in them. To lower the sugar level in this shamrock shake recipe, replace the banana with 1/2 cup cauliflower (I like to use frozen). You can also add in a serving of plant based protein powder, like my Protein Smoothie Boost, to up the protein + healthy fat content. This will help your body turn the sugar from my vegan shamrock shake into long lasting energy, instead of a sugar crash.
Easy Ingredient Swaps
The shamrock shake flavor comes from the mint. If fresh mint can't be easily found, then up the spinach to 1 full cup, and add a few drops of mint extract. That way you don't miss out on the leafy green goodness while still getting that minty flavor. If you want a chocolate boost, yet don't want the crunchy topping, then add in a tablespoon of cacao powder when blending.
Swap the coconut milk with oat milk or cashew milk to keep this recipe vegan, yet eliminate the slight coconut-y taste.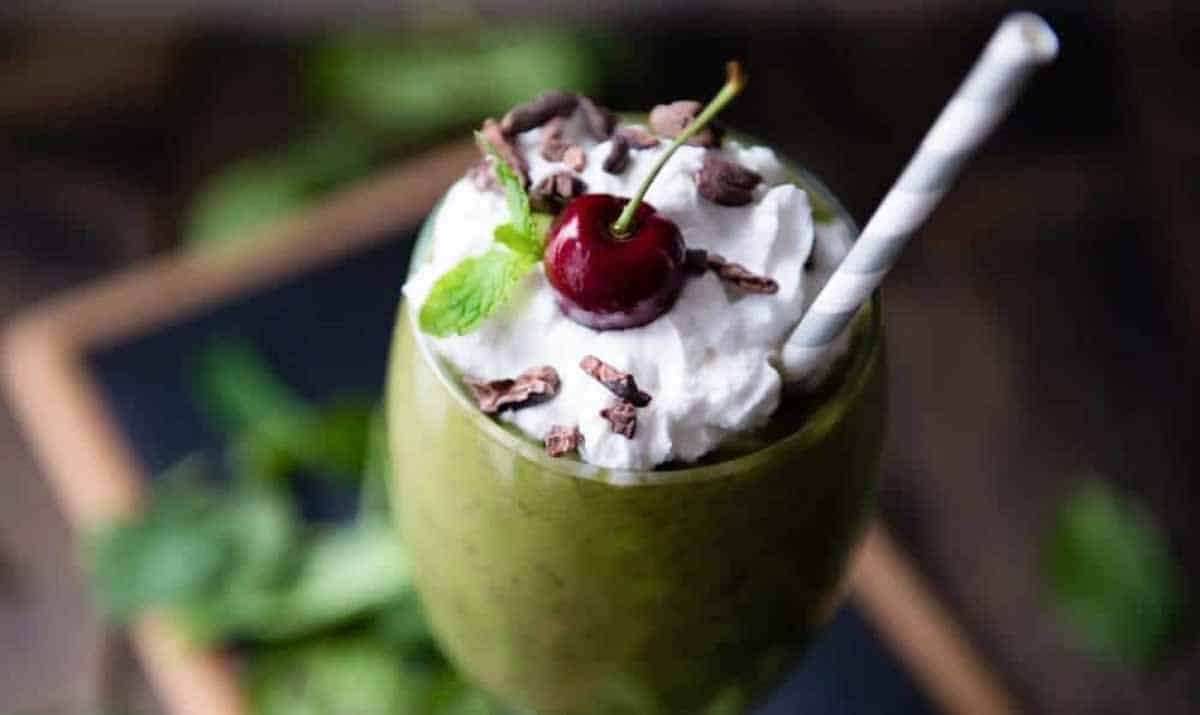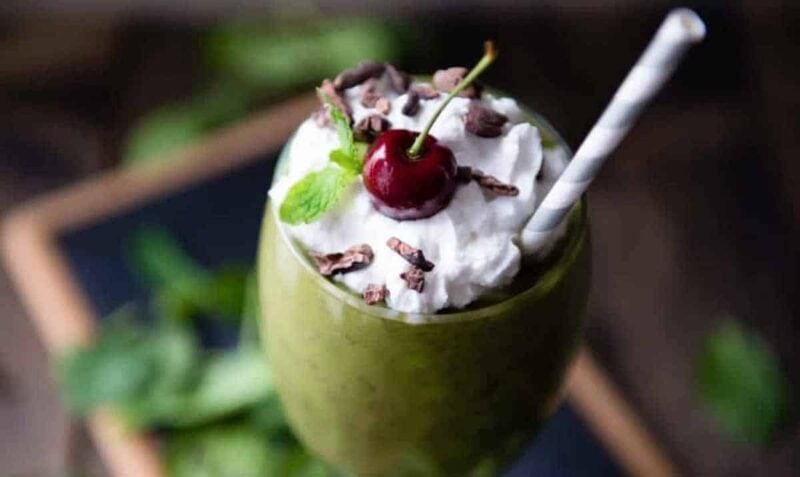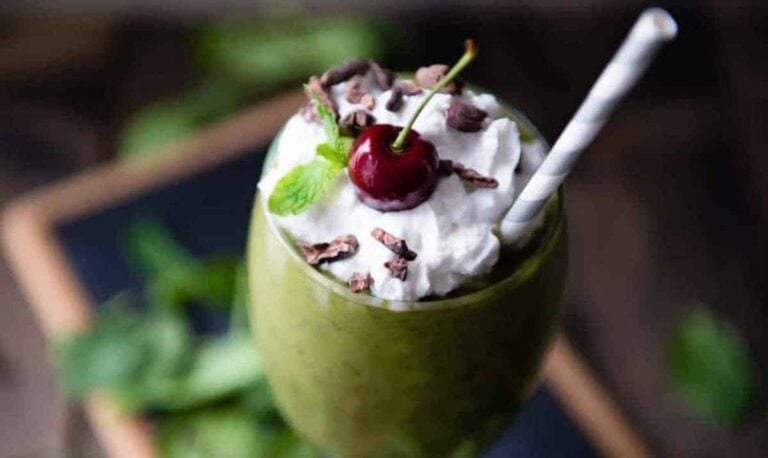 Vegan Shamrock Shake
Not only will this vegan shamrock shake win you over with the taste, but you can feel good knowing you're raking in the health benefits with every sip. 
Instructions
Blend spinach, mint, and coconut milk until smooth.

Add remaining ingredients, and blend until smooth. Enjoy!
Notes
Use a frozen fruit to make smoothie cold.
If you have a sweet tooth, you can add more fruit. 
Nutrition
Calories:
423
kcal
,
Carbohydrates:
72
g
,
Protein:
3
g
,
Fat:
14
g
,
Saturated Fat:
13
g
,
Polyunsaturated Fat:
1
g
,
Monounsaturated Fat:
1
g
,
Sodium:
190
mg
,
Potassium:
949
mg
,
Fiber:
8
g
,
Sugar:
47
g
,
Vitamin A:
2735
IU
,
Vitamin C:
20
mg
,
Calcium:
86
mg
,
Iron:
2
mg
More Dessert Smoothies
If this vegan shamrock shake sparked your interest in more dessert smoothies, then give these recipes a shot! I love creating sweet treats that my body can feel good about consuming. Cheers to your next dessert night with one of these incredible desserts:
Now, these sweet treats are legit tasty, I promise. If I'm going to indulge in something sweet, I want it to be good. So pick the one that sounds yummy and go for it! Don't forget to try this vegan shamrock shake, then leave a rating + review below to let me know how you liked it.