My vegetarian meal plan is as easy as click, print, shop, done. I've got you covered with a menu, shopping list & recipes for 7 whole days! This 7 day vegetarian meal plan is a great way to kick start healthier habits.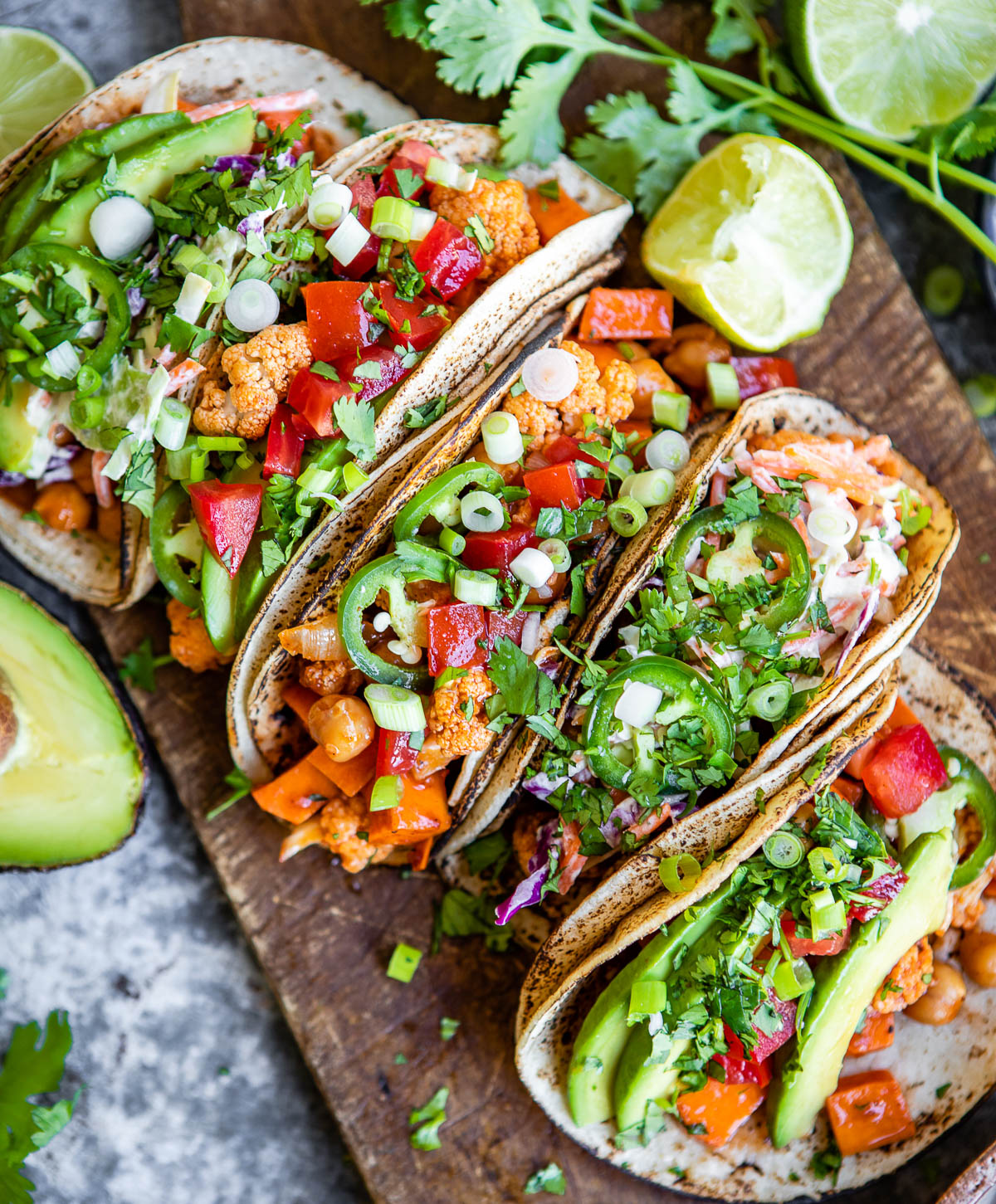 If you know the upcoming week is busy, you'll definitely want to download my 7-Day Vegetarian Meal Plan ASAP. I do all the work for you from planning the menu to the grocery list, so you can focus on fueling your body with a delicious variety of plants.
These recipes are completely meat-free. I'm not against meat, yet I know I struggle with getting enough plants into my diet on the regular. So meal plans like this allow me to focus on getting the most veggies into each meal that I can.
Table of Contents
The Problem with Meal Planning
Do you ever take the time to plan an entire week of meals, so excited to have a game plan, then by Wednesday it's gone completely off the rails? Or is that just me? My problem with filling a calendar with meals is that I waste a lot of food. Even if I know exactly how my week *should* go, it never goes as planned.
Instead of planning every meal 24/7, I've adopted a flexible schedule that plans out my breakfasts, snacks, and dinners for the week.
I know breakfast is a must each morning, so meal planning takes out the guesswork of how to start my day. Snacks are great for quick breakfasts or a way to fuel me until a later than anticipated lunch. Dinners can quickly be turned into lunches if I know no one will be home that night or made and enjoyed as leftovers the next day.
Successful Meal Planning
My flexible meal planning schedule started the Rawk the Year Meal Planner. It takes hundreds of plant-based recipes and turns them into a weekly plan that includes three breakfasts, three snacks and three dinners. It's also customizable so that I can make the plan work for my family on any specific week. I call it the 3-3-3 plan and it works!
If you know the week ahead is busy, plan meals to help you instead of hinder you. This meal planner does precisely that! You can also adjust the serving sizes to fit the size of your household.
Download: Free Vegetarian Meal Plan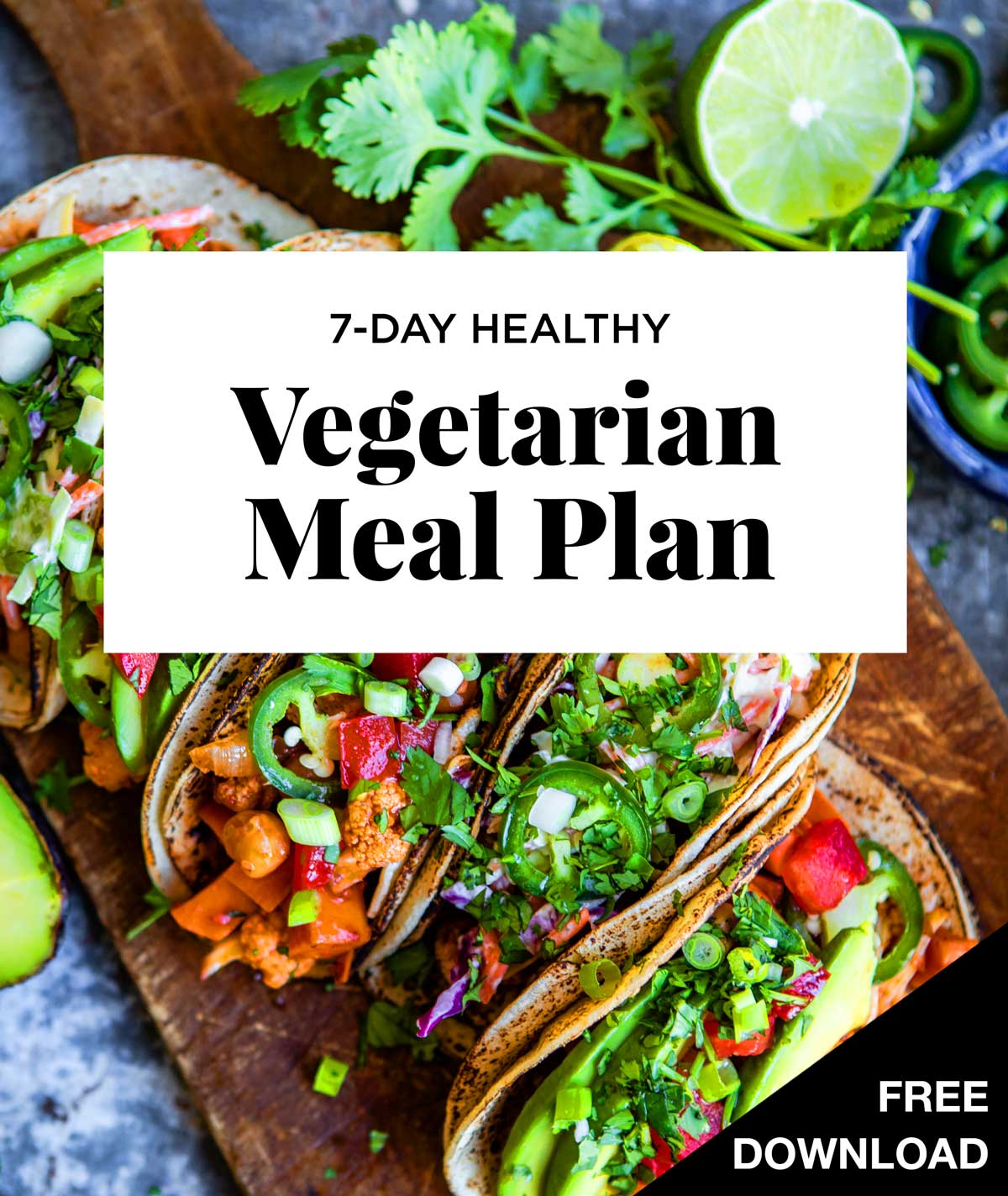 You don't have to stuff yourself with salads to enjoy a vegetarian meal, nor do you need to be hungry 30 minutes after finishing a vegetarian meal. I've got sweet n' savory recipes high on both flavor and energy.
This plan is for two people, so grab a family member or friend to join you, or adjust as necessary to accommodate the whole house. While some may bulk at the idea of eating plants all week, just start cooking and let the food do the talking! I promise these recipes won't disappoint.
Here's the 7-Day Vegetarian Meal Plan.
Energy-Fueled Breakfasts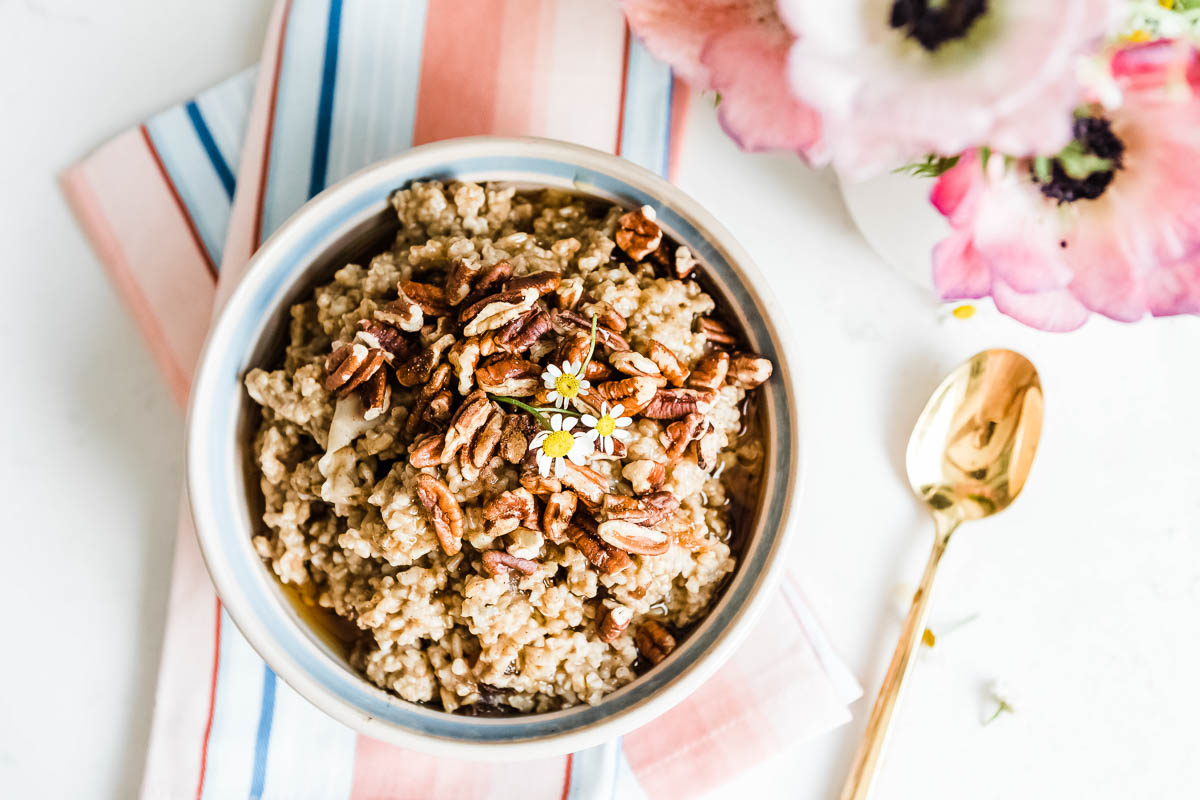 I'm starting this meal plan off right with a variety of breakfasts that you can switch up depending on your morning. The steel-cut oats recipe makes a batch, so feel free to store it in single-serving containers for future breakfasts or snacks. The morning glory cookies may sound like a dessert, yet these filling cookies are full of plant fuel!
Filling Snacks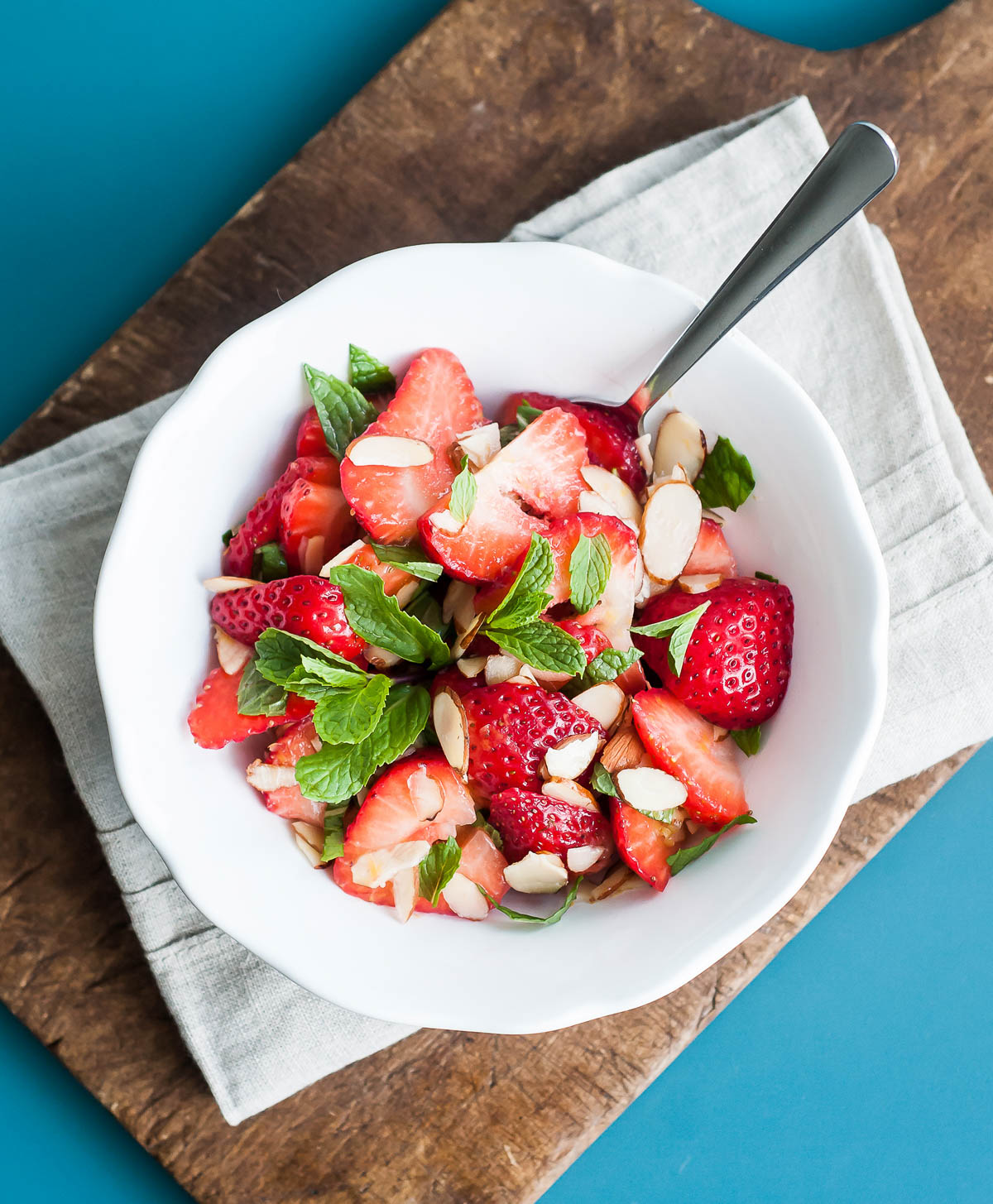 Snack time is often the hardest part of the day. This free vegetarian meal plan is taking the guesswork out of snacking by giving you three snacks, each that makes more than one serving, so you can batch make your weekly snacks and then grab them whenever you need them. They are perfect before or after a workout, to boost your energy before a big meeting or to share with those tiny humans that are always hungry!
Flavorful Dinners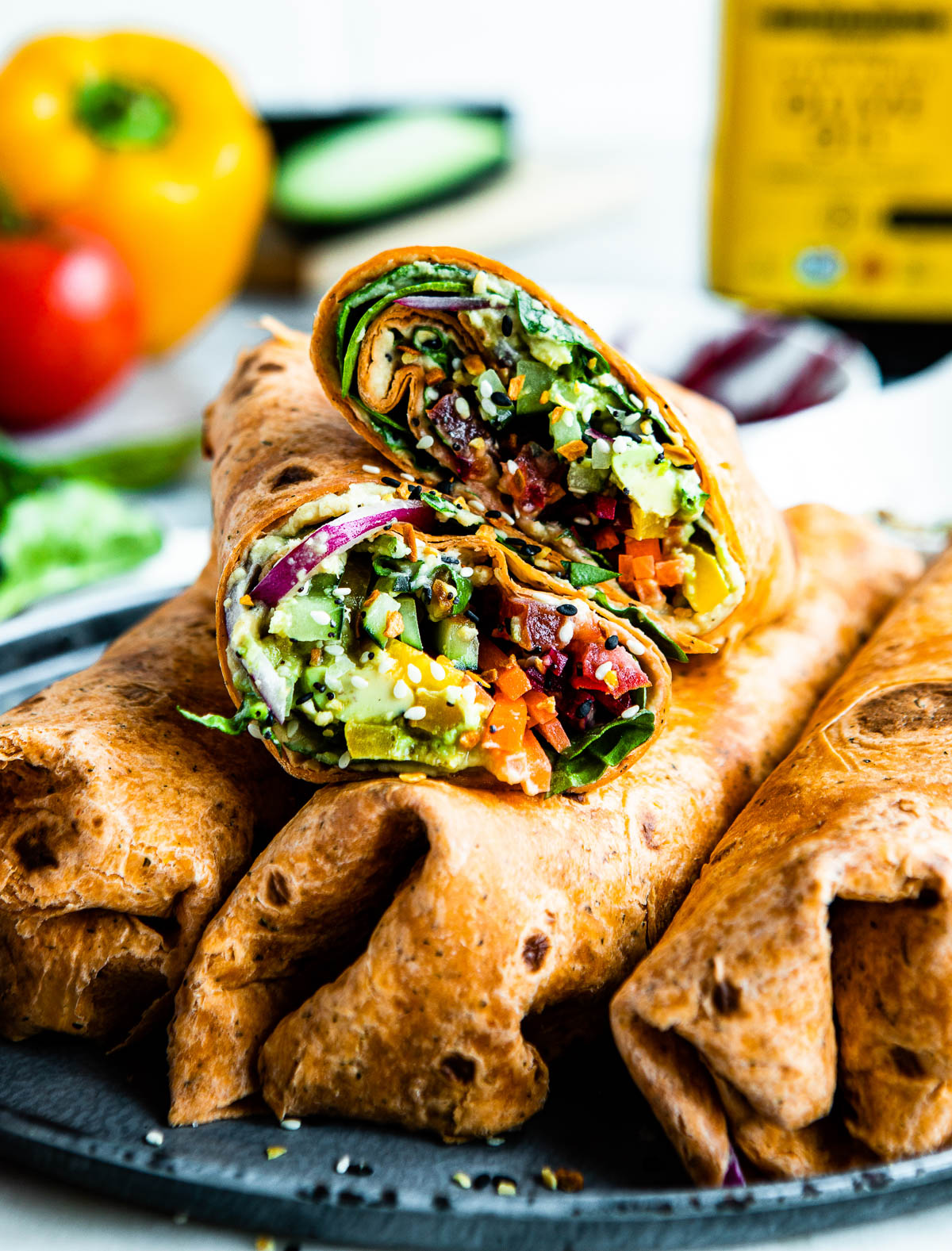 These dinners were designed to show you how to eat a meal without meat yet still feel full and satisfied afterward. After trying these recipes, drop a comment letting me know which one was your favorite! I'm a taco girl, so the Austinite Tacos are my go-to, yet I also love an easy veggie bowl with a sauce I could eat all by itself.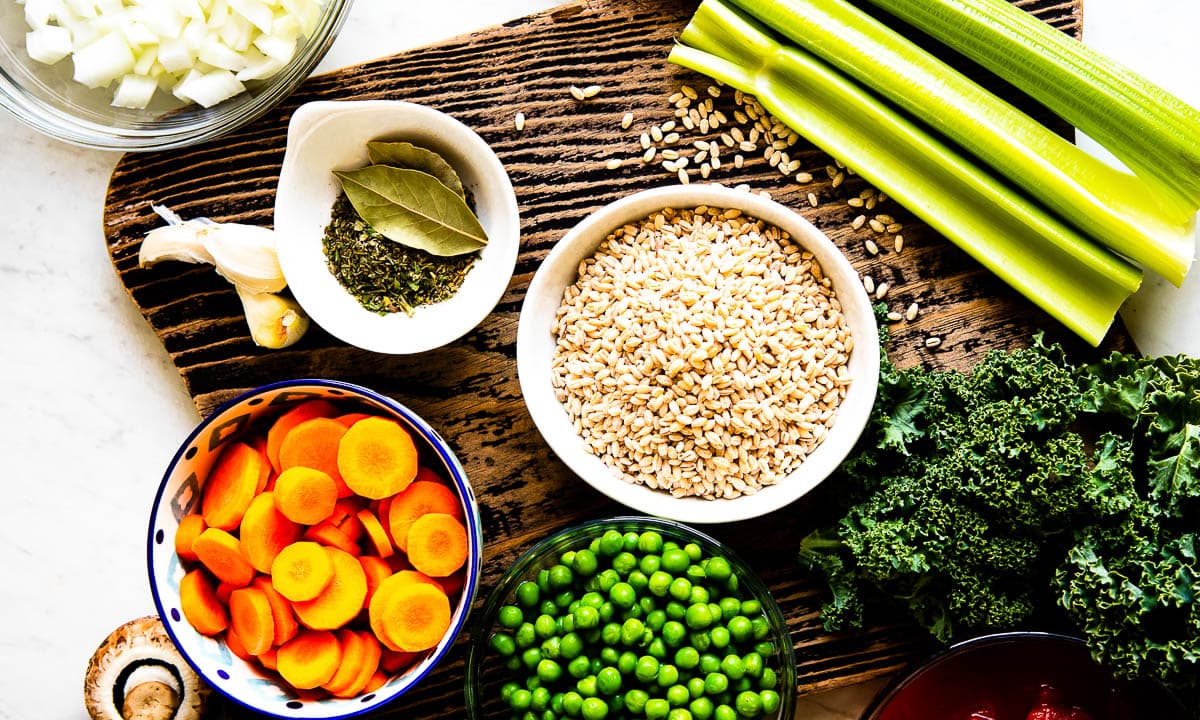 7-Day Vegetarian Meal Plan FAQs
What is the best diet plan for vegetarians?
Variety! Look for produce that is in season or on sale, find recipes that don't have 20 different components, and prep ahead if you can. You can find protein, healthy fat and tons of vitamins and minerals within a vegetarian meal, yet you can easily miss out on key nutrients if you're just munching on lettuce. Find out what foods contain protein, fat and more to ensure your body gets exactly what it needs to thrive.
What should a vegetarian eat in a week?
Many people say when they eat 'vegetarian' they feel hungry all the time. I recommend focusing on getting enough plant-based protein and healthy fat in each meal along with the natural carbs found in plants so that you stay full and energized throughout the day.
How do I make a vegetarian meal plan?
Easy, just download this free one! If you want to make your own, grab any recipe off my site to get started. I love plants and creating ways to enjoy them in their entirety. You don't have to eat salad to eat a vegetarian meal, and you can enjoy tacos and pizza without feeling sluggish and low-energy afterward!
Plant-Filled Meal Plans
I had to learn how to add vegetables to my meals, but now it's easy! Here are a few more free plans for you to try out:
I create these plans inside Rawk the Year, my easy meal planner. Inside this awesome portal, you can grab a weekly meal plan, customize it to your family size and eating habits, then update the shopping list in real-time while you shop.
I created this tool because I needed something easy to use for meal planning with my family. You can even try it for 14 days FREE!