You're in for a treat with our brand new healthy meal plan that includes breakfast, lunch, dinner…and snacks. If you're looking for the best weekly weight loss meal plan, look no further. All of our recipes use clean ingredients and embrace plant-based whole foods.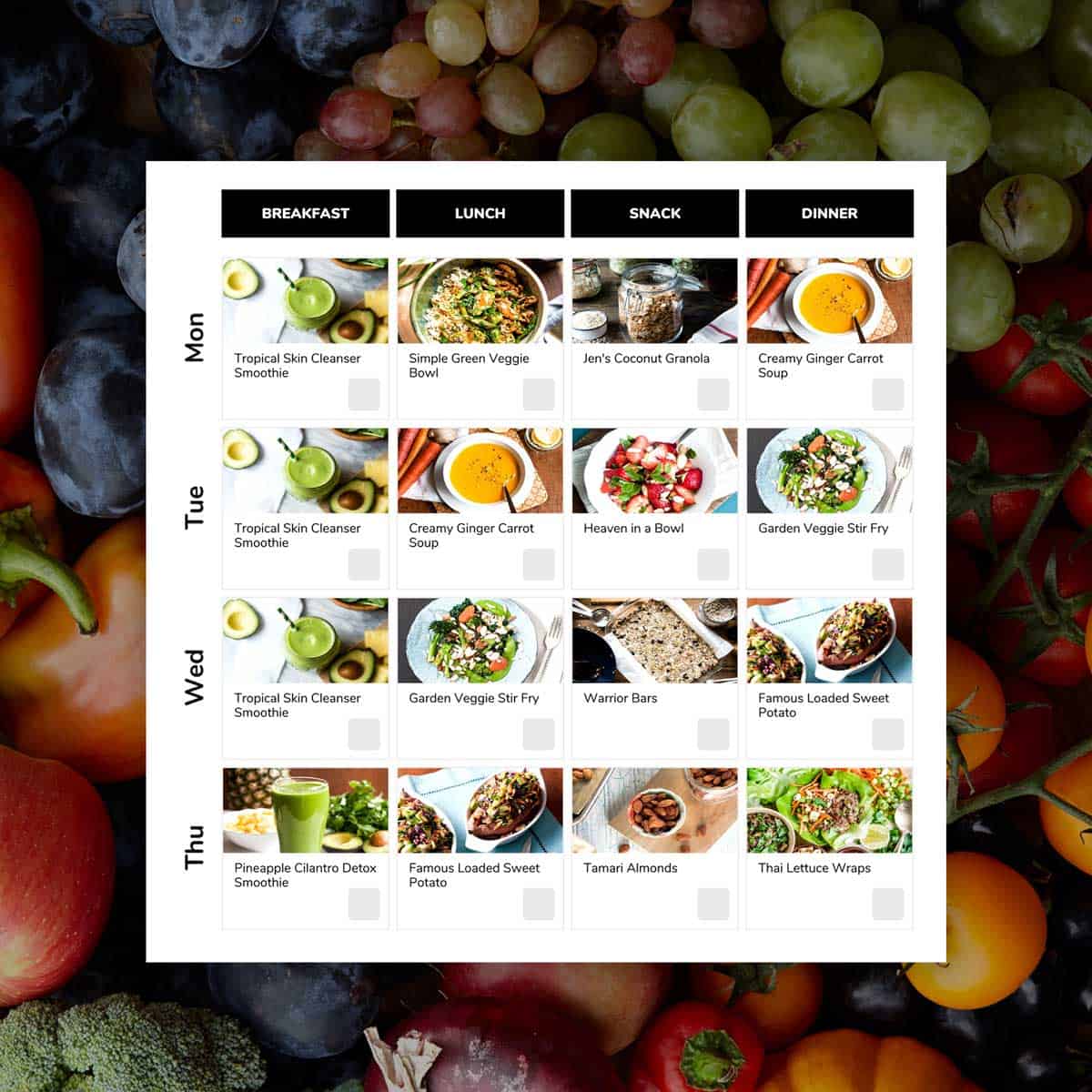 Table of Contents
Weight Loss Meal Plan Recipes + Shopping List
I'm just transitioning out of our Seasonal Cleanse where I've lost 9 pounds (and gained a TON of energy). We gave up sugar, gluten, meat, dairy and caffeine for 21 days and reset our bodies with 100% plant-based whole foods. I plan to keep the momentum going and lose my "COVID 15", which is where this week's meal plan comes into play.
I created this 7-day meal plan with Rawk the Year, and made sure to include 15 tasty recipes that are light, energizing and nourishing. This includes snacks, breakfast, lunch, dinner and even dessert.
Healthy Serving Sizes
This meal plan is for one person. Each dinner makes two servings— the second serving is meant for lunch the next day. When you blend the smoothies, you can store the additional servings in the fridge with a lid so they're ready to go the next day. Each snack makes a few servings and you can pick which ones to make and enjoy.
I hope this Weight Loss Meal Plan helps you get the results you're looking for this holiday season! If you have other "meal plan" requests, leave a comment below and let me know! I'm excited to share more of them with you!

Simple Meal Plan to Lose Weight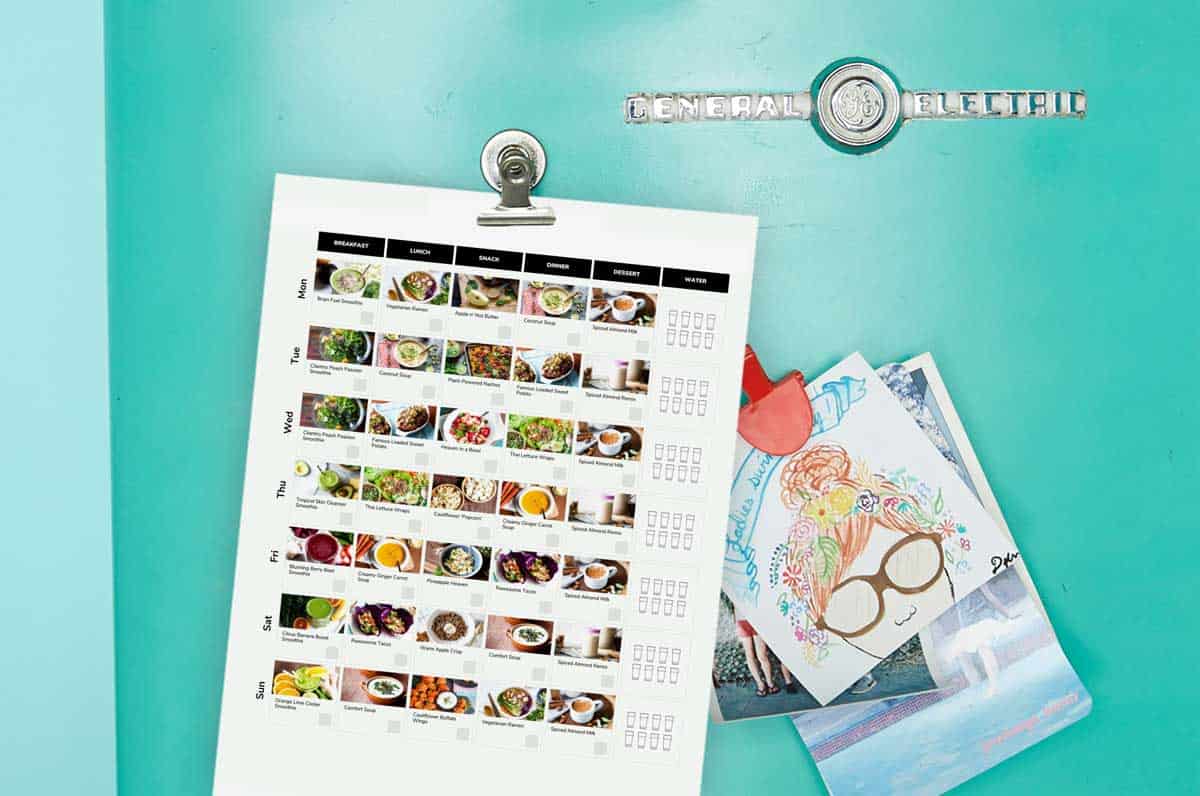 All of our recipes are high in fiber, low in fat and packed with nutrients. This is the perfect combination to be a weight loss meal plan if you stick with it.
This Weight Loss Meal Plan is for those trying to quit sugar, gluten, meat, or dairy. Removing these common inflammatories from you diet can enhance weight loss results, improve skin conditions, energy levels and overall health. The power of food is real! Experience it with me!
Here's the recipes I've included in the Weight Loss Meal Plan: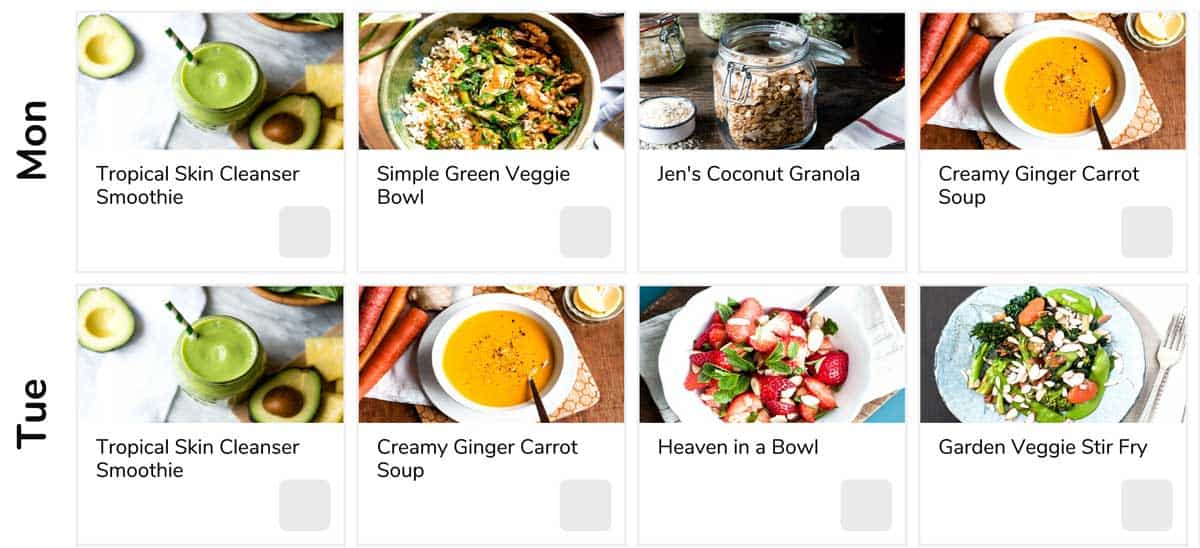 ---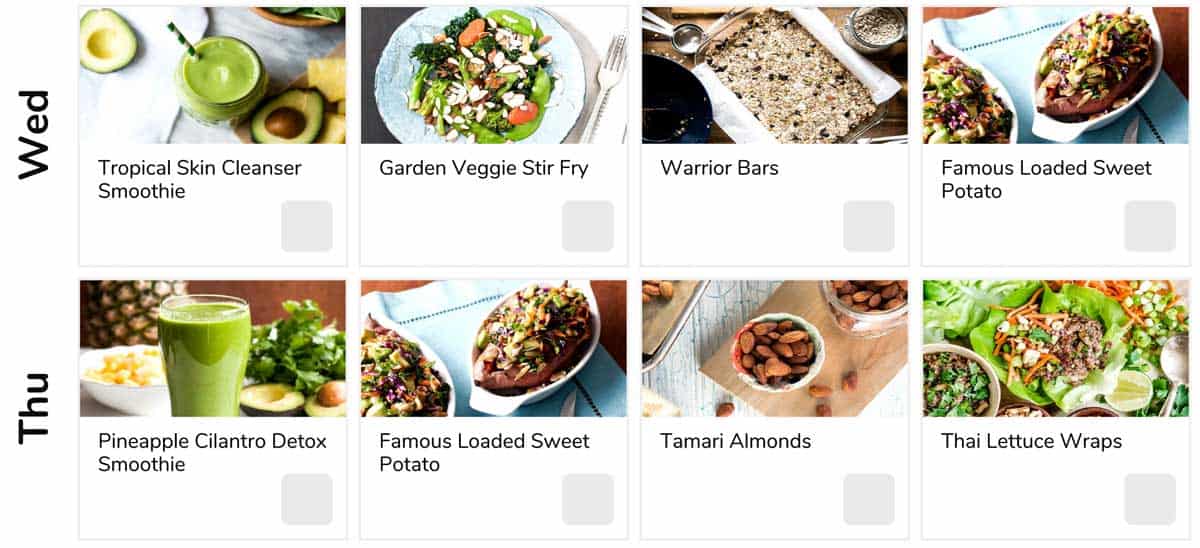 ---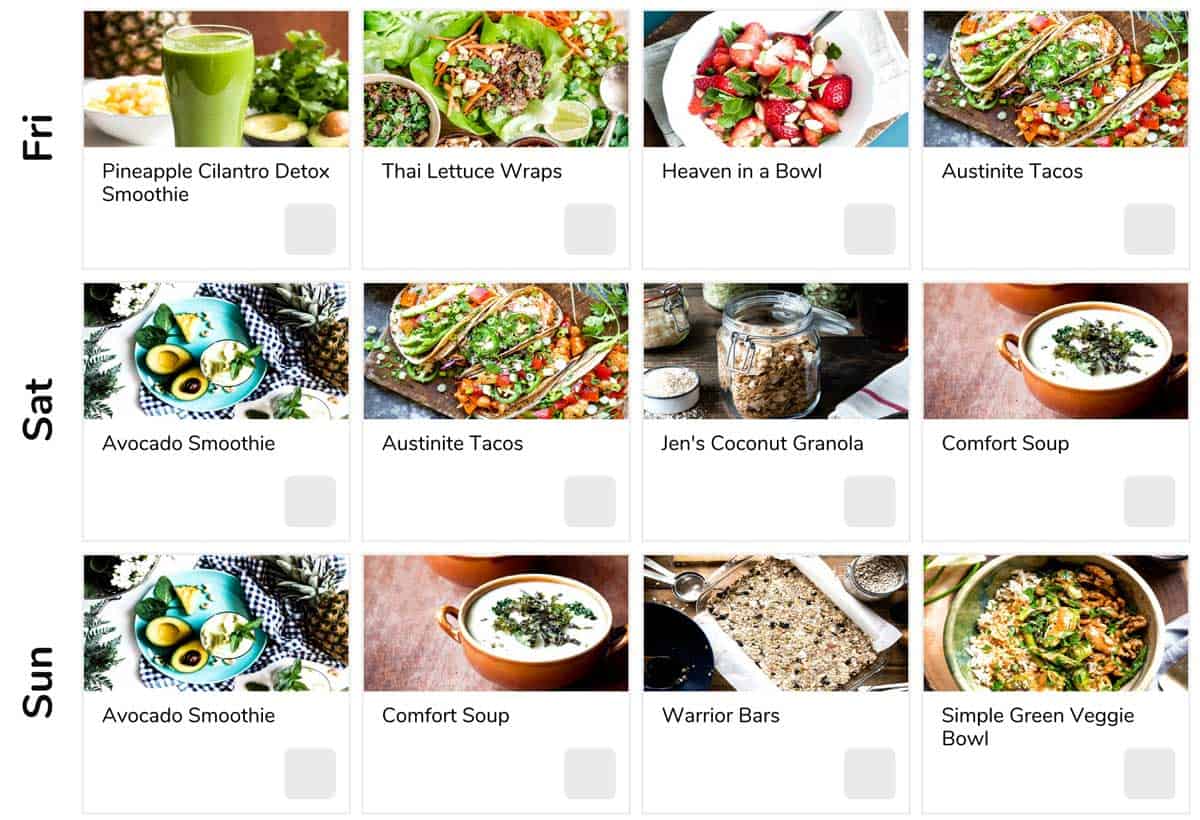 ---
Sunday
This is Really Free!?
Yep! It sure is! I want to get your toes wet on what meal planning with Simple Green Smoothies is all about. We truly have the best meal planner out there — you'll begin to see what I mean when you access your first meal plan right here.
Hopefully you enjoy it and want to upgrade to Rawk the Year, where you get more robust weekly meal plans AND can customize, add more recipes, adjust serving sizes and swap out recipes too.
Free 14-Day Trial to Rawk the Year Meal Planner
More Free Meal Plans
If you loved this easy meal plan, then try out another free plan for next week! I know how hard meal planning can be so grab one below and put those hours to better use enjoying other things in life than planning what you'll eat.
Don't forget to leave a comment and let me know how you liked this meal plan. I love your feedback!