With holiday menus and party planning taking up space in your mind, along with a myriad of activities for friends and family, let me take the guesswork out of what to eat this week. My winter meal ideas are free, easy and delicious.
These easy winter recipes are sure to brighten up your season (and your plate!) with recipes and a grocery list for the week.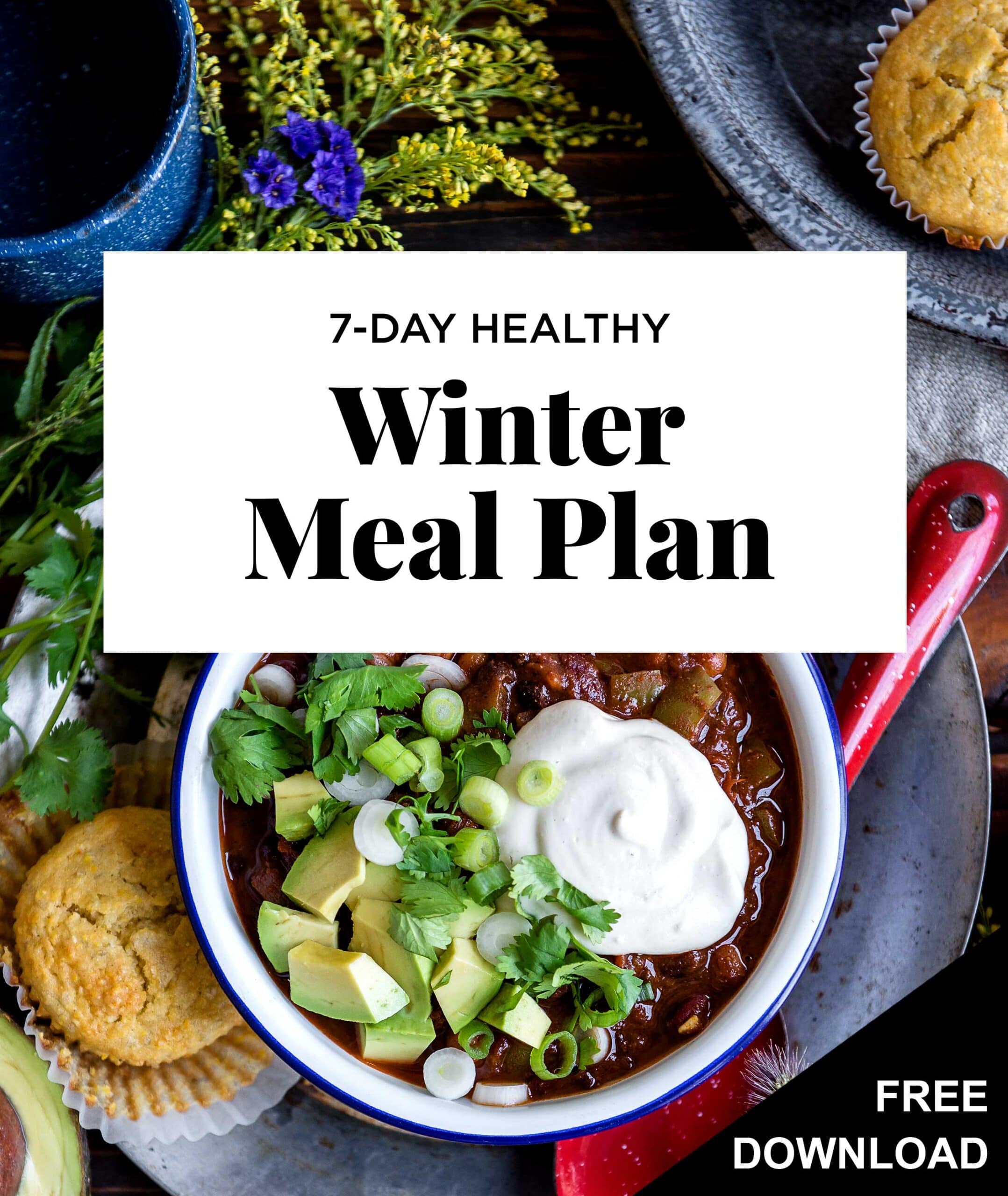 Table of Contents
Download Free 7-Day Winter Meal Plan
I've got you covered this week with 7 smoothies, 7 snacks and 7 dinners that are incredibly delicious. They are meals my family enjoys so I hope yours can, too. If you want to access the entire winter meal plan with a shopping list click the download plan button below.
Winter Energy Breakfasts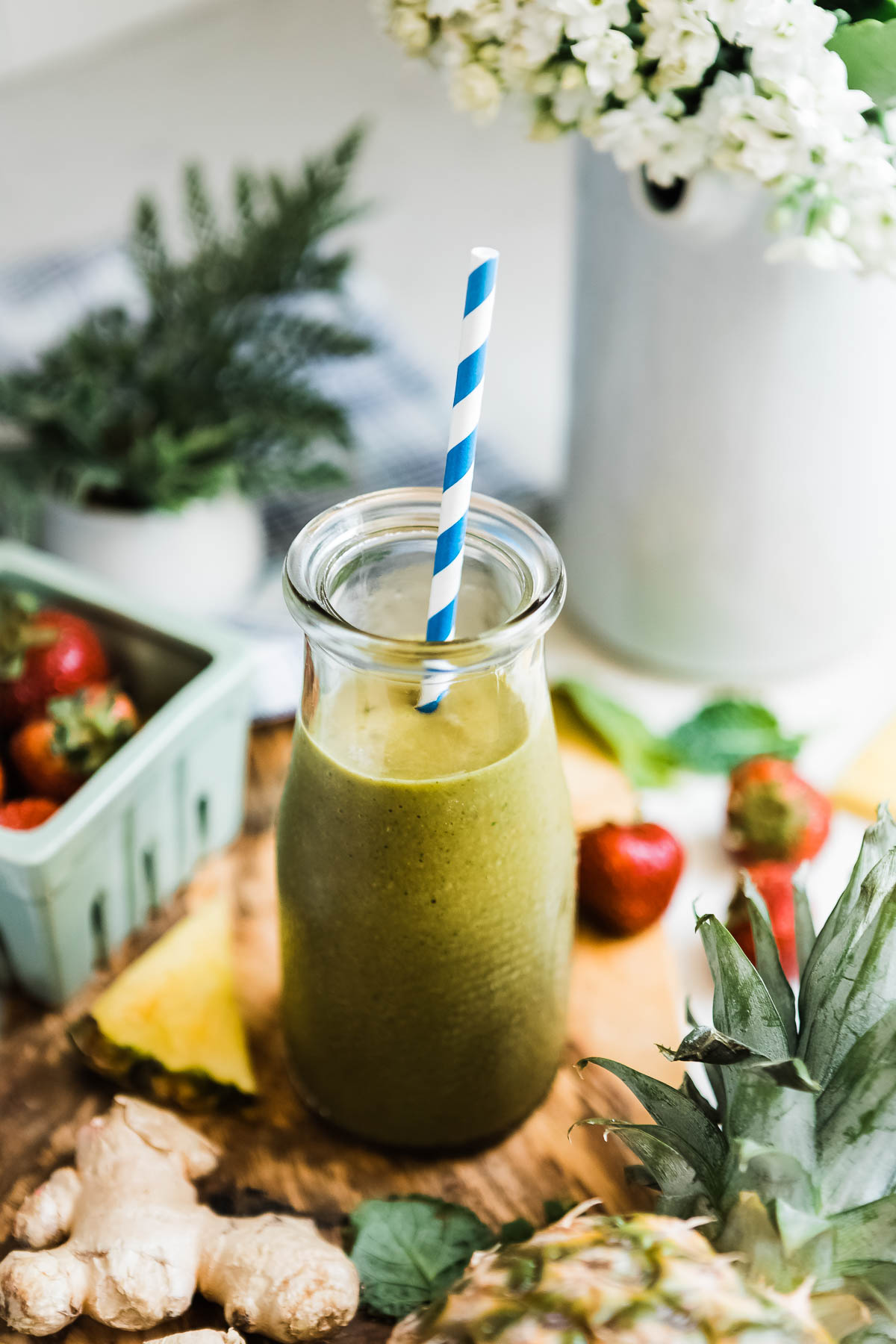 If that cold green smoothie doesn't sound appetizing once the thermometer dips below 40, I totally get it. You can still blend your favorite smoothie recipes all winter long, just don't use frozen fruit! Or if you want to be really adventurous, try a warm smoothie.
Easy Winter Snack Recipes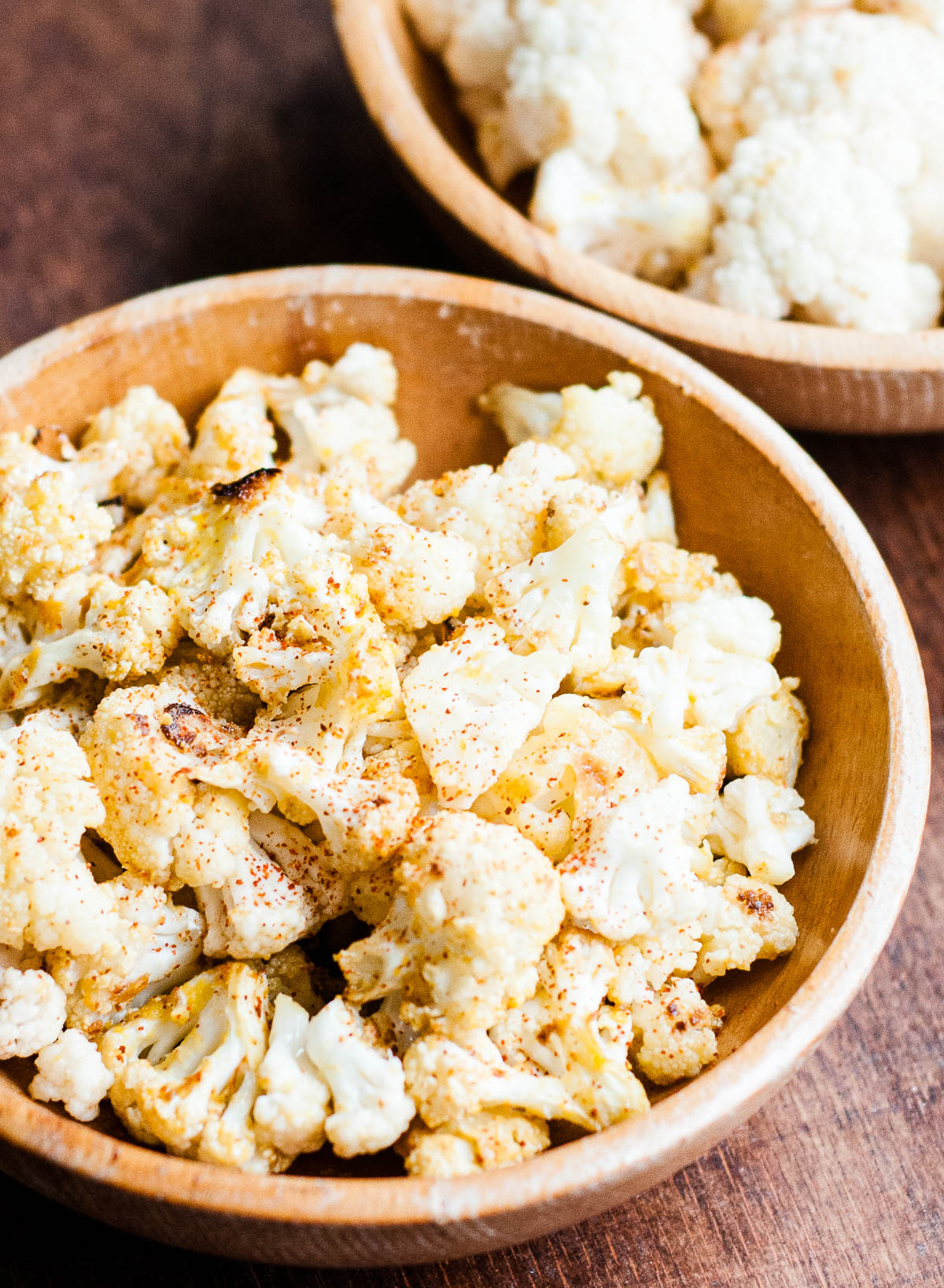 I'm a snacker, so I know I need snacks that aren't empty calories. These are both delicious and filling, so they'll tide you over until dinner. If you don't typically have a daily snack then save these for before or after a workout or pair them with lunch or dinner.
Fresh Apple Crisp, featured in the Winter Cleanse
Cauliflower Popcorn, featured in the Autumn Cleanse
Savory Trail Mix, featured in the Winter Cleanse
Nourishing Winter Dinners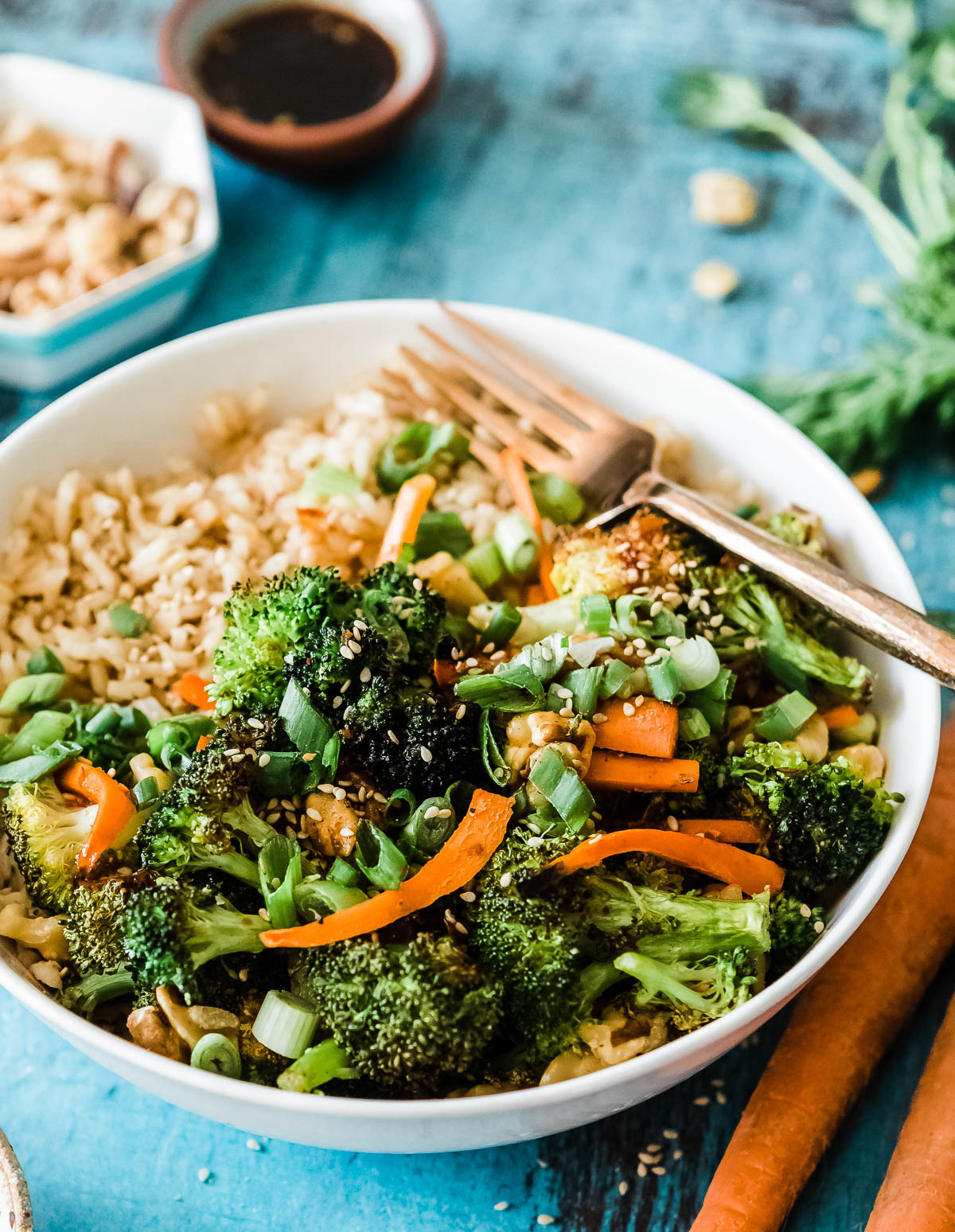 I love chowing down on warm winter flavors, so I've compiled a list of the most-loved recipes for you. They are meant to be filling while using fresh ingredients that won't break the bank. Feel free to add meat to any of these winter meal ideas. I kind of think you won't even miss it:
Winter Fresh Produce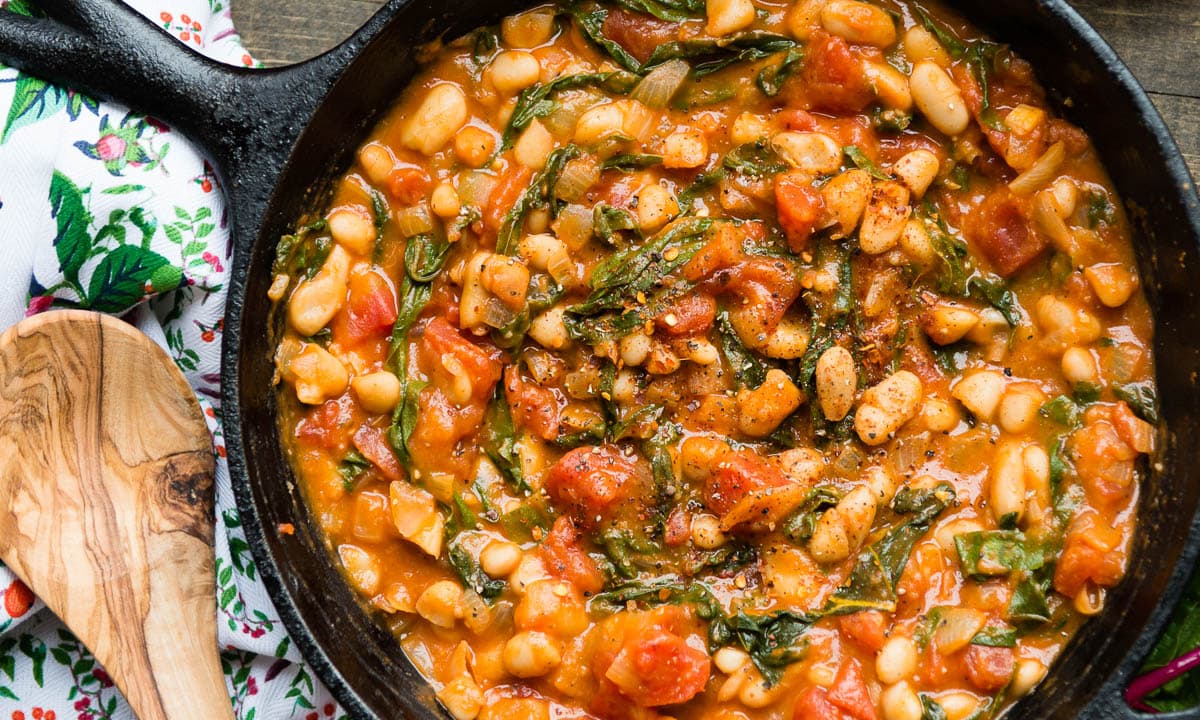 You might be surprised just how much fresh produce is available during winter. We may have said goodbye to watermelon and strawberries, but there are so many beautiful fruits and veggies to enjoy all winter long. Check out this list for what's fresh this season:
| | | | |
| --- | --- | --- | --- |
| apples | avocados | beets | bok choy |
| broccoli | broccolini | Brussels sprouts | cabbage |
| carrots | cauliflower | celery | clementines |
| collards | fennel | garlic | grapefruit |
| kale | kiwi | kumquats | leeks |
| lemons | limes | mustard greens | onion |
| oranges | pears | persimmons | shallots |
| sweet potatoes | tangerines | turnip greens | winter squash |
How Meal Planning Works
I got so sick of pouring over stacks of cookbooks, scanning Pinterest and more just to come up with a grocery list and weekly meals for my family. It was time-consuming and oh-so-exhausting. We'd end up eating out or changing it up throughout the week anyway. So why put in the effort?
I created a customizable meal planner for anyone else who wants to eat healthy food but doesn't have the time or energy to plan it all out week after week. Rawk the Year is the answer to all your meal-planning needs. You can grab the pre-made plans each week or create your own, whichever way fits your style!
There are hundreds of recipes from breakfasts to dinners, smoothies, desserts, beverages and more. And they are all full of whole food, so you can feel good about feeding all who come to your table.
Winter Meal Ideas FAQS
What should I make for dinner in the winter?
Focus on winter-fresh produce since that will be the most flavorful and nutritious during this time of year. Winter is a time for heartier meals that will warm your body and help you enjoy these colder months.
What should I eat on a cold winter night?
While summertime is filled with salads, fun beverages and lighter, brighter foods, winter is a great time for savory soups, a variety of root vegetables and warming bowls of hearty food. Fuel your soul this winter!
How do I drink cold smoothies during winter?
You don't have to! You can focus on warm smoothies, filling oatmeals or even just blend your go-to smoothie without any frozen ingredients. It might sound weird at first, but you can totally enjoy smoothies all winter long without dreading that cold beverage.
More Plant-Powered Meal Plans
If you loved these easy winter meal ideas in a nice and neat plan then I've got more to share! Click on another free meal plan below and enjoy some more stress-free weeks:
Don't forget to comment on your favorite recipes from this plan. I'd love to hear how the week went!