This post was created in partnership with Jovē Alkaline Water. All opinions are my own.
Ever notice how your skin dries out in the winter? Even in Florida, I can feel it if I'm not staying hydrated and moisturized. One way to increase your water intake is with this hydrating alkaline smoothie. For my latest recipe, I've packed the blender full of fruits and veggies with high water content and alkaline properties.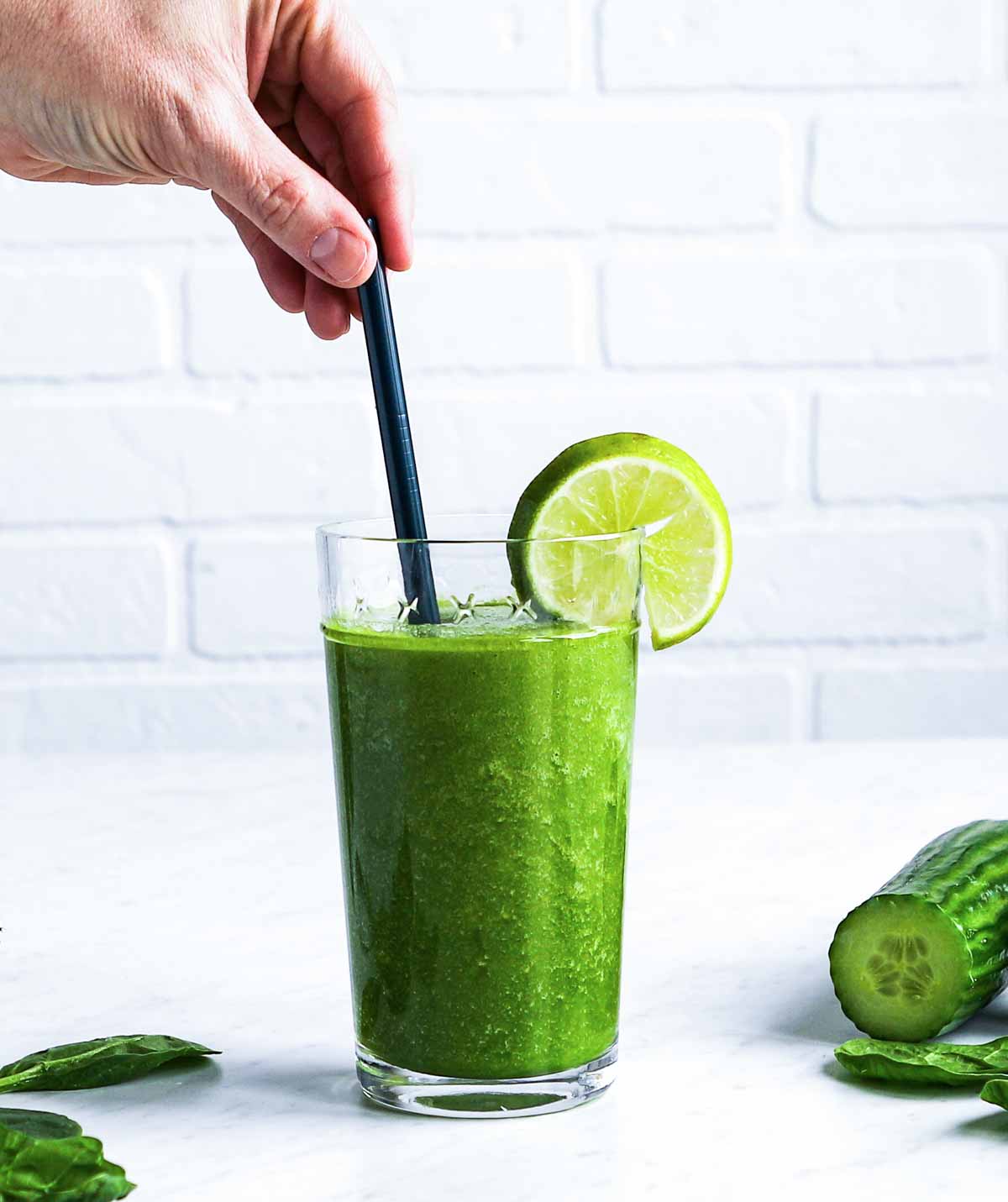 You see, this is not just any green smoothie. It's a super-duper healthy green smoothie that is low in sugar and high in fiber and alkaline thanks to ingredients that are naturally high in pH levels. If you try to consume plenty of alkaline ingredients to neutralize acidity, this smoothie is for you!
Table of Contents
Why Use Alkaline Water
Studies suggest that 75% of Americans are chronically dehydrated. This can lead to feeling irritable, sluggish, having poor sleep and dry skin. As we age, the level of hydration in our body can decline, which is why we really need to chug the water!
Alkaline water can benefit us at the cellular level. Cellular hydration supports our mitochondria (the power plant of our cells), cellular metabolism and the release of cellular waste. Staying hydrated leads to happy cells, and happy cells lead to a happy body.
I was first introduced to alkaline water by my dad back in 2005. We'd drive to a small unmarked store next to a natural foods store. I remember carrying five-gallon empty water jugs and filling them up with freshly created alkaline water. Getting them back in the car was a real workout!
Nowadays, you can find alkaline water on most grocery store shelves and even sold through Amazon. It's remarkable how far the wellness industry has come in the last decade!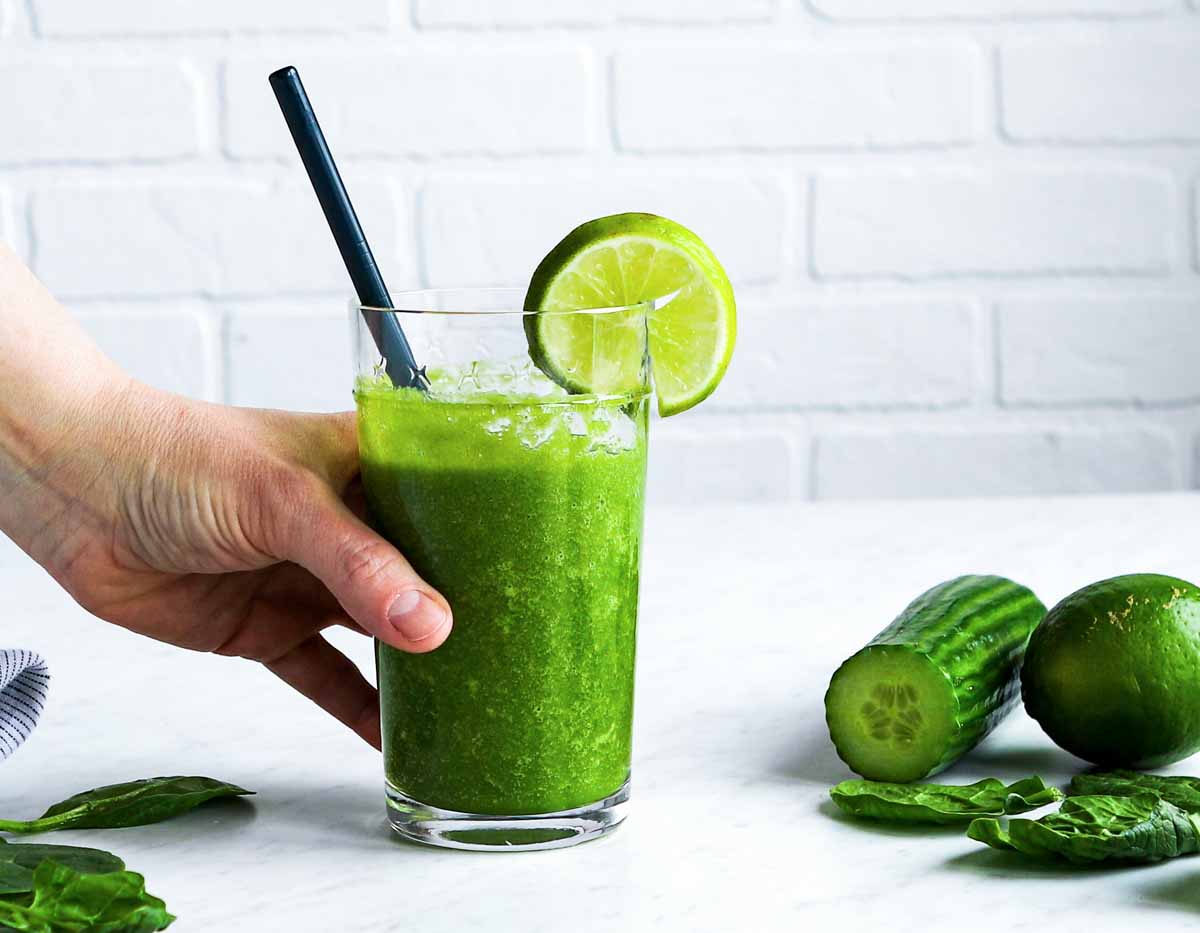 Acidic vs. Alkaline
Alkaline water is made with the help of an ionizer that changes the pH level of water to be more alkaline. According to the Cleveland Clinic, "pH extremes in either direction in your system, whether too acidic or too alkaline, can cause health problems."
Because typical diets tend to lean more acidic due to the heavy amount of sugars and processed ingredients, consuming more alkaline ingredients can potentially help neutralize it. Of course, the body is remarkable and tries to maintain a healthy pH balance on its own, but sometimes we can use extra help.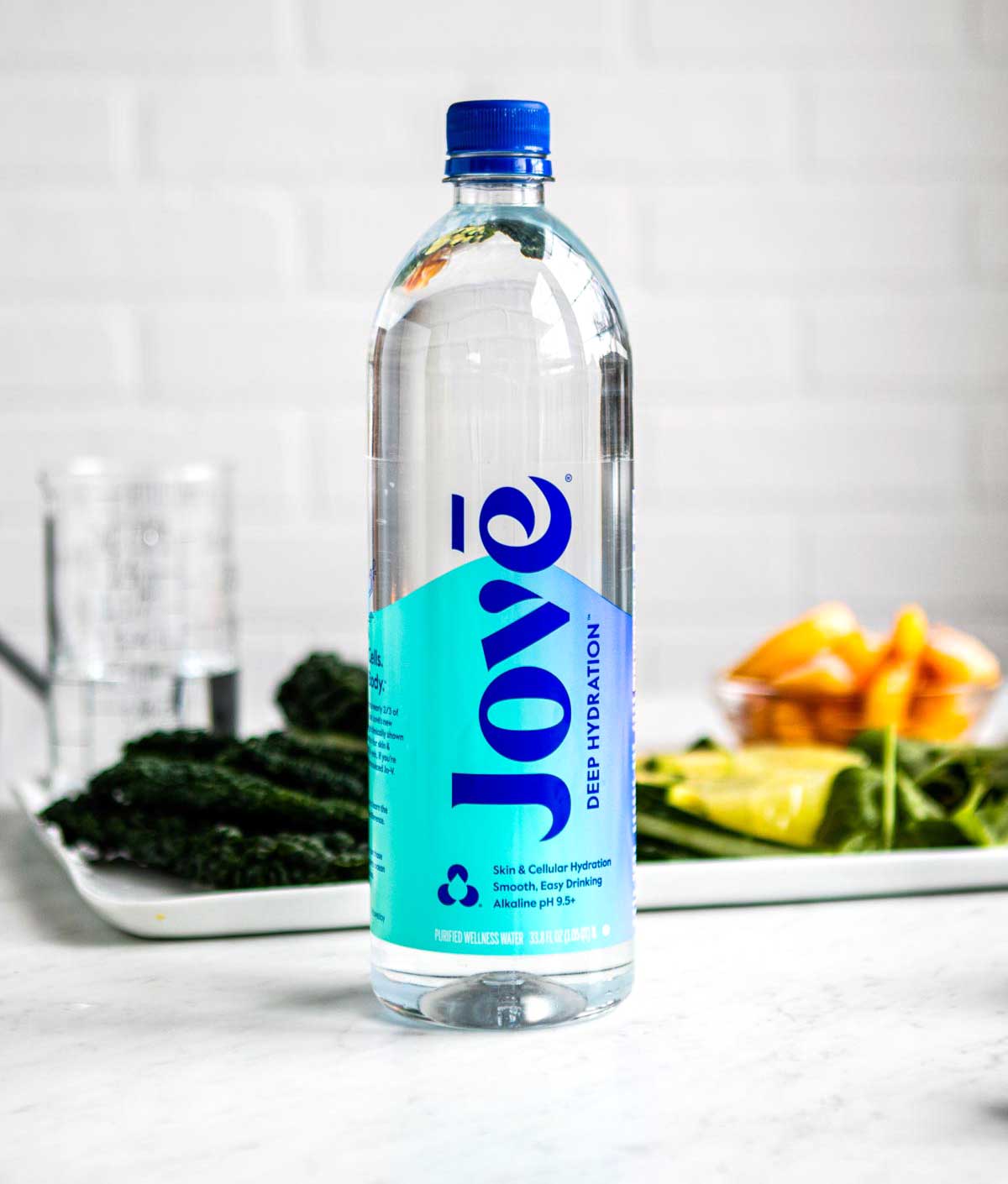 Bottled Alkaline Water
Jovē Alkaline Water is one of the latest bottled alkaline waters to hit the market. They are using liquid silica (a mineral) to create an insanely smooth water taste that has a pH level of 9.5+. They use an "Advanced Cellular Hydration Technology" that's clinically shown to provide real hydration for your skin and cells.
I appreciate how accessible (and affordable) Jovē has made alkaline water for my family. I can buy it at my local Publix, which is two minutes from my house (and I live in a pretty small town in central Florida). You can also find it on Amazon, Giant and Earth Fare.
Adding alkaline water to a smoothie is as simple as swapping out normal water. It won't alter the taste of your smoothie and could even provide health benefits.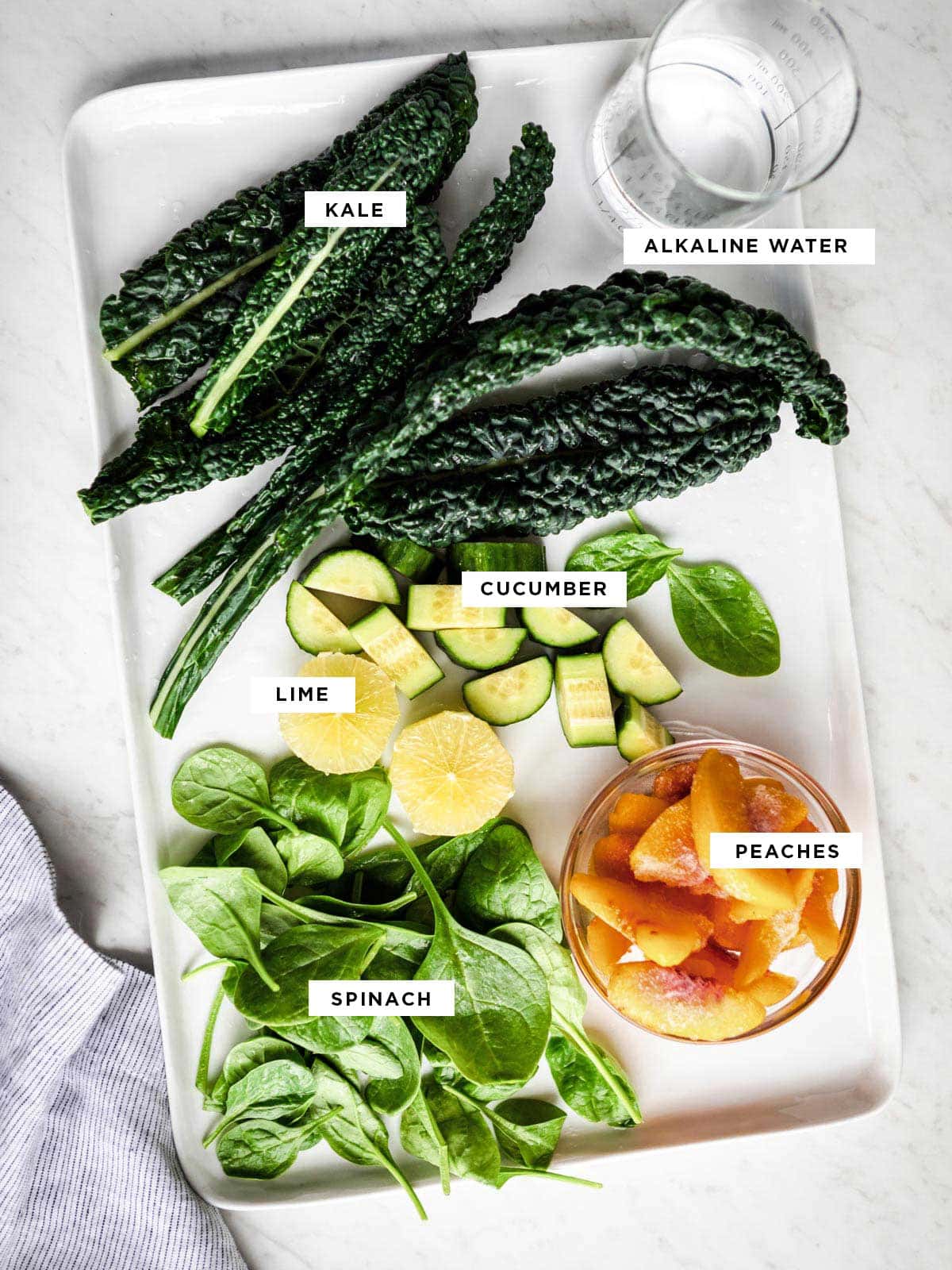 Hydrating Ingredients for Alkaline Smoothie
As we age, hydration and overall health become more of a concern for many of us. I've included hydrating plant-based veggies in this alkaline smoothie recipe for the following reasons:
Spinach: improves bone health and lowers risk of cancer
Dinosaur (lacinato) Kale: slightly sweeter than curly kale and loaded with vitamin A
Lime: loaded with vitamin C to support a strong immune system
Cucumber: 96% water and rich in antioxidants
Frozen Peaches: gives this smoothie a creamy, cold finish
Make sure to blend your leafy greens and water first, until there are no chunks left. Dinosaur kale is a bit tougher than spinach, so give that blender time to do its job.
Add the remaining ingredients and blend again until smooth. I lightly peel the lime so there's still a white pith around it (so many nutrients there!).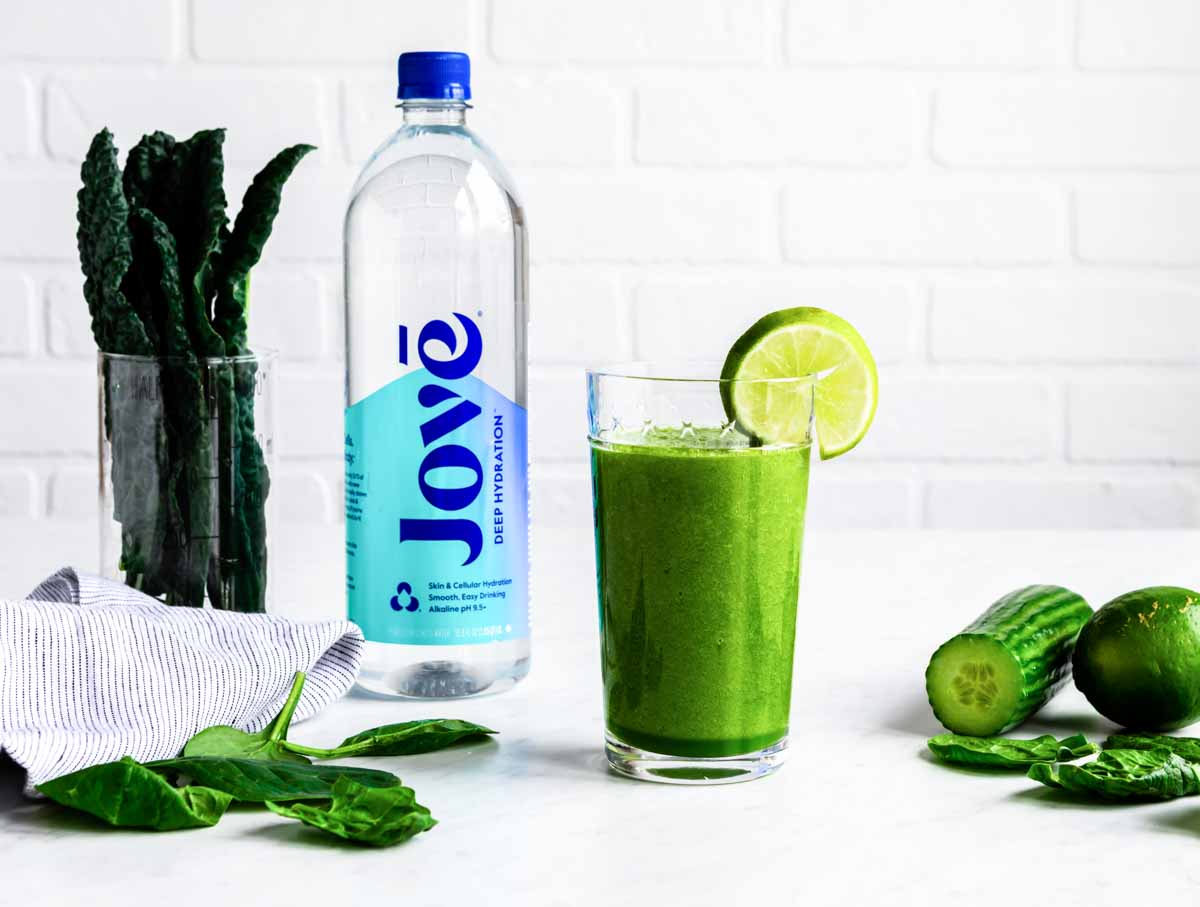 FAQs
Are smoothies typically acidic or alkaline?
It depends on what you put in them! If you want a non-acidic smoothie, then use high pH produce like citrus fruit, bananas, watermelon and avocado with leafy greens like kale and spinach. You can use alkaline water as a great base to increase the pH of the smoothie.
Are smoothies good for GERD?
They can be. Make sure to fill your smoothies with non-acidic foods like spinach, kale, cucumber and lime. Using alkaline water as the liquid base also helps.
What fruits are alkaline?
Cantaloupe, bananas, watermelon and avocado are all considered alkaline. These low-acidic fruits can be blended into smoothies or enjoyed as is.
More Hydrating Smoothies
The foods we eat majorly contribute to skin health. If you're looking for more alkaline smoothie recipes, try one of these: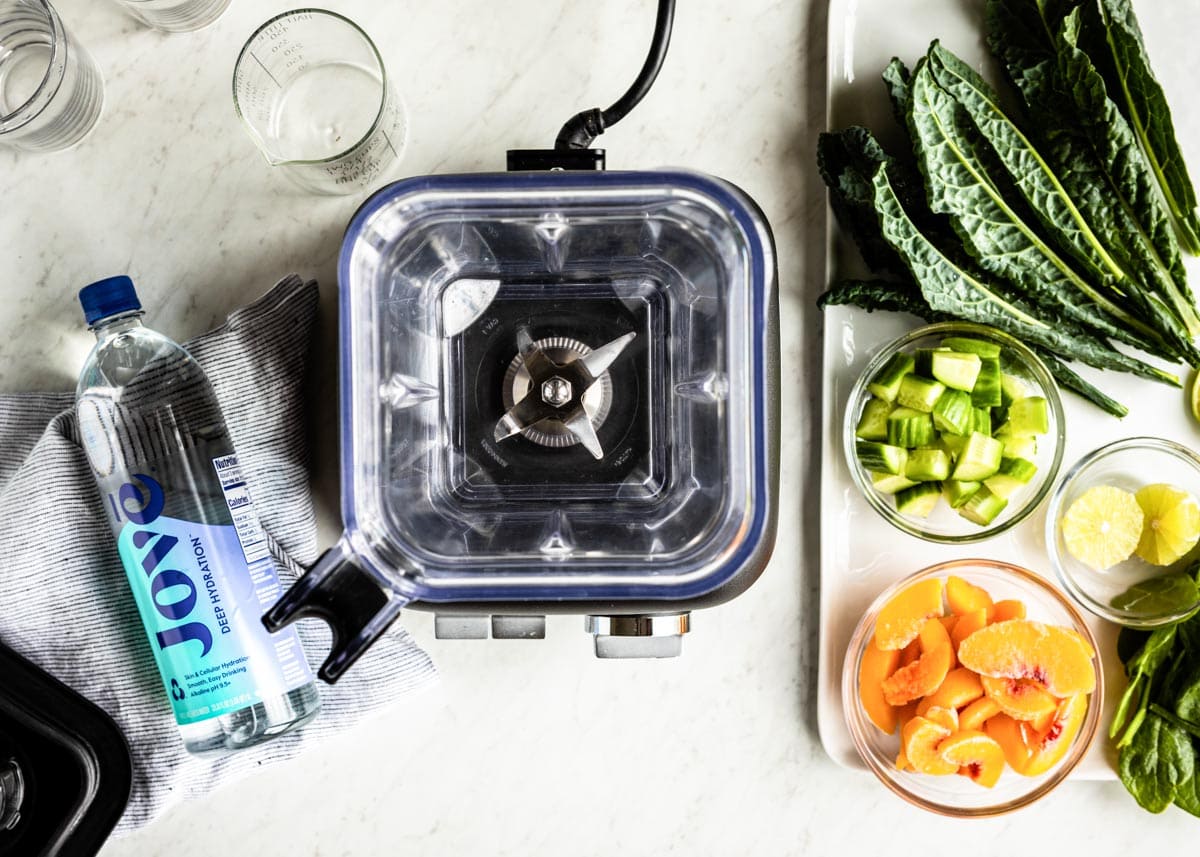 I'd love to hear how this smoothie turned out for you. Will you rate + review this recipe once you try it?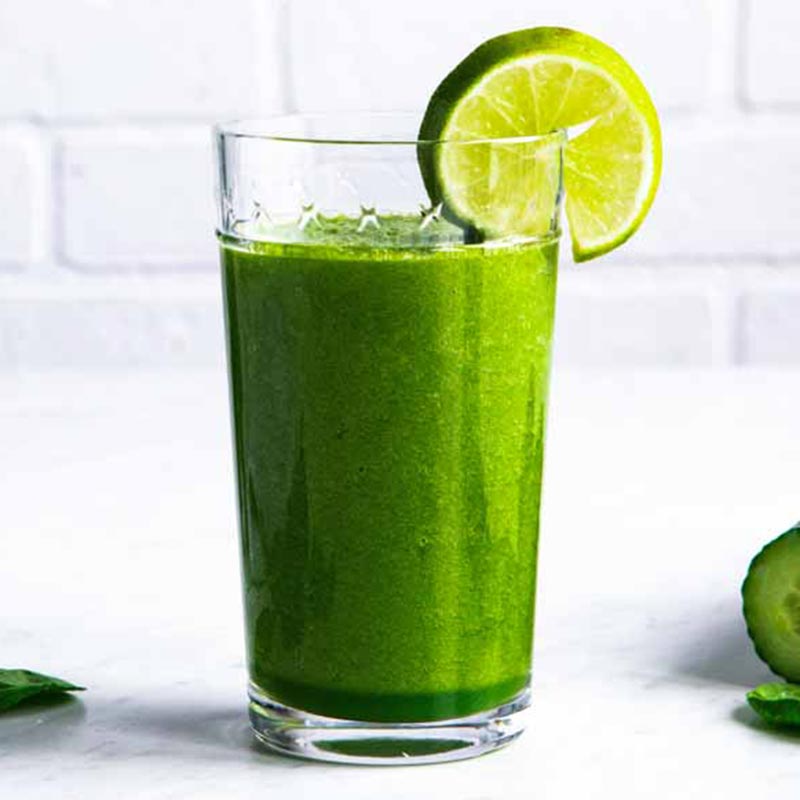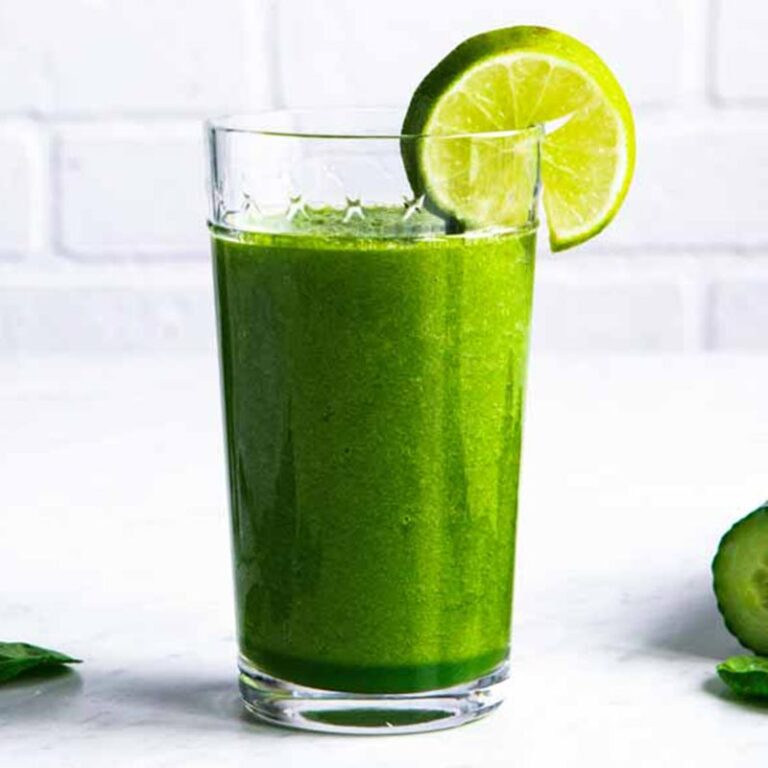 Hydrating Alkaline Smoothie
Give your skin a spa day with this deliciously hydrating alkaline smoothie. Refresh and rehydrate thoroughly through plant based ingredients.
Instructions
Blend leafy greens and Jovē Alkaline water until smooth.

Add remaining ingredients and blend until smooth.
Notes
Use at least one frozen ingredient for a refreshingly cold smoothie.
Use spinach or kale if desired, or any leafy green of your choice.
Swap alkaline water with filtered water or coconut water.
Peaches give this smoothie a slightly sweet taste while also making it super creamy.
Nutrition
Calories:
107
kcal
,
Carbohydrates:
26
g
,
Protein:
4
g
,
Fat:
1
g
,
Saturated Fat:
1
g
,
Polyunsaturated Fat:
1
g
,
Monounsaturated Fat:
1
g
,
Sodium:
23
mg
,
Potassium:
700
mg
,
Fiber:
6
g
,
Sugar:
16
g
,
Vitamin A:
3099
IU
,
Vitamin C:
51
mg
,
Calcium:
116
mg
,
Iron:
2
mg