I'm a firm believer in dessert, not just as a reward or a treat-yo-self kind of thing. That is to say, there's not much wrong with enjoying food that tastes good! And I've found the best vegan desserts to bring to the party. My Vegan Chocolate Chip Cookies are a staple at our Thanksgiving table and these Gluten-Free Brownies always make an appearance during girls' night.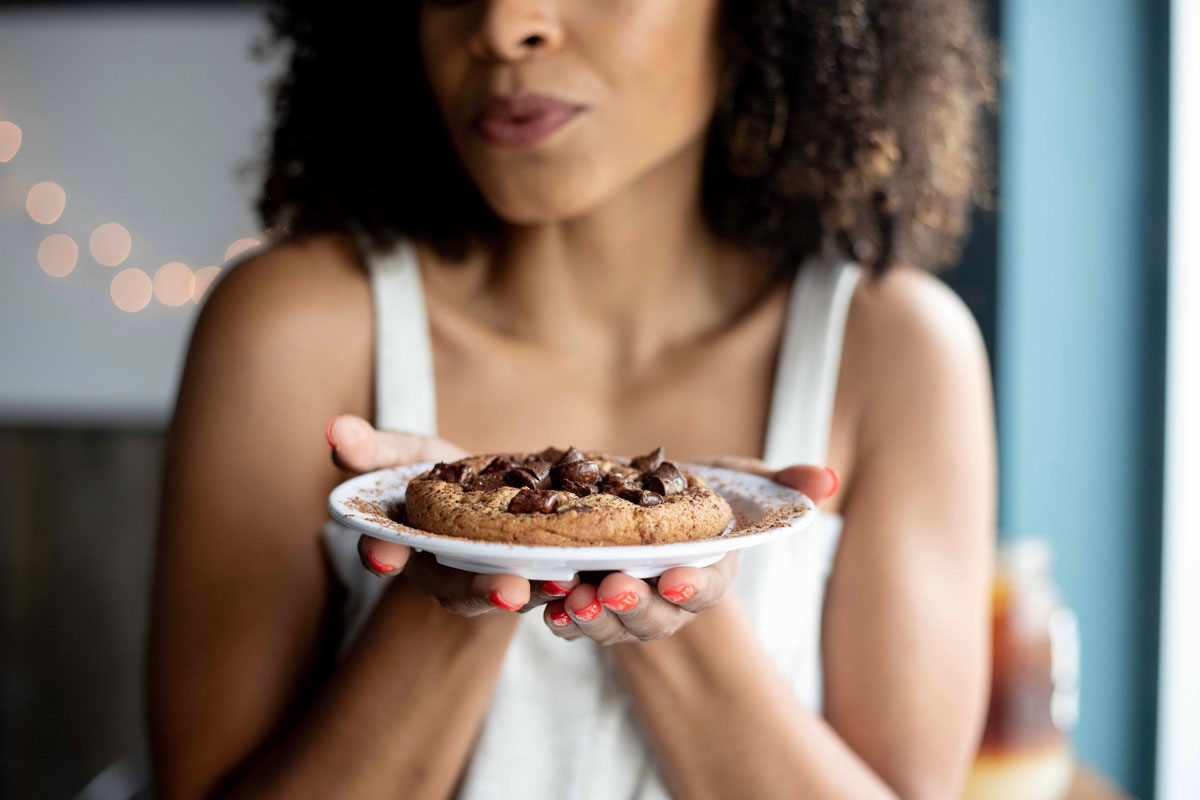 Why choose vegan options on the dessert table? Things like animal proteins and dairy often cause my body to feel sluggish and sore, so I choose vegan options when I can. That's where plant-based desserts come into the picture.
I've discovered through baking this way for years that eggs, cream and butter don't need to be in something to make it indulgent, tasty or a dessert.
Table of Contents
Best Baked Vegan Desserts
These plant-based desserts show how easy it is to bake something full of flavor using plant-based ingredients that are still real. I tend to stay away from butter substitutes and powdered eggs and instead work with real things like coconut oil, cacao and natural sweeteners.
Tasty Plant-Based Treats
The first time I taste-tested my Healthy Caramel Apple Dip I was floored. How can something without corn syrup or brown sugar taste just like caramel? It's ridiculously good and can easily be baked into cakes, used to dip all manner of fruits, swirled into cupcakes and more.
These treats have graced my home for years and my kids' friends don't bat an eye when I pull out my vegan dessert recipes that rival the classics.
Blended Dessert Options
If baked or stove-top recipes aren't on your radar, then let me introduce some cold and iced options that will shock and amaze you. Try a creamy Blackberry Coconut Sorbet with some farmer's market berries, or whip up this Strawberry Vegan Milkshake for your next BBQ.
My Vegan Ice Cream recipe is shockingly smooth and silky, just like its regular vanilla ice cream counterpart, yet doesn't leave me bloated like milk-based ice creams do.
These chilled recipes are designed to allow the natural sweetness from the real fruits to shine, with minimal added sugar. I focus on creaming them up using cashew milk or other dairy-free milk options.
Coconut cream will become your best friend in the world of vegan desserts. Please let me know when you try my ice cream recipe with the vegan brownies because you'll never go back to anything else again!
Tips and Tricks
It's not hard to make desserts without items like dairy, eggs and gelatin, yet sometimes it can be tricky finding replacements for baking staples so I'm here to help! Here are some things I use in making and baking vegan desserts that help make them tasty, animal-free and wonderful:
Which one of the best vegan dessert recipes has you running to the kitchen? Drop a comment and let me know!