I'm bringing you the top drinks for Fall to take the guesswork out of your beverages this season. I've got hot drinks, cold and pumpkin too!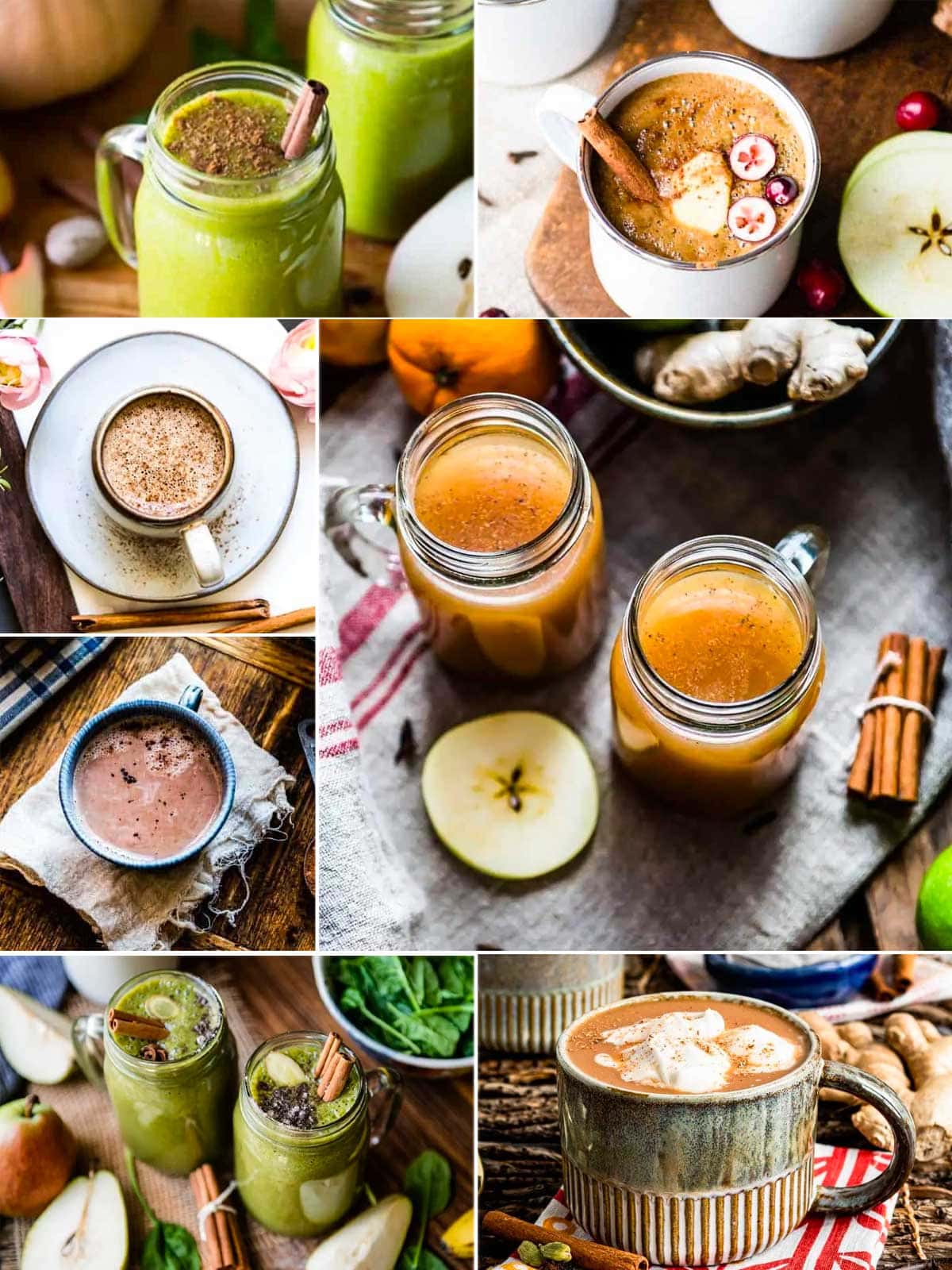 I'm diving right into the season with these drinks for the Fall round-up of my favorite Autumn beverages. Sharing both warm drinks for Fall as well as my favorite cooler Fall beverages, I hope this list gives you just what you're looking for.
Close your eyes while sipping any one of these beverages and think of colorful leaves, pumpkin patches and crisp breezes as well as all the other wonders of Autumn.
Table of Contents
Warm Drinks for Fall
I'm starting my list off with some warmer Autumn beverages. I love the aromatic spices of these drinks as well as the way they can bring my family together. Enjoy these with friends or by yourself and 'sip' into the season the right way.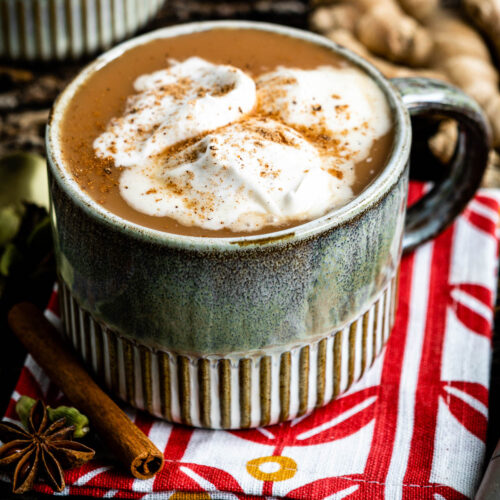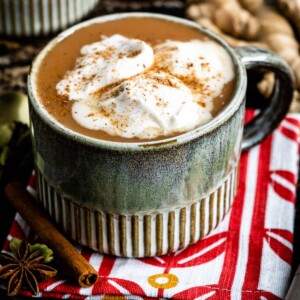 Chai Tea Latte
This warm and cozy spiced chai tea latte recipe is just what you need on a cold autumn day. It will fill your home with the aromas of fresh cardamom, ginger and cloves as well as warm you inside and out.
Make Recipe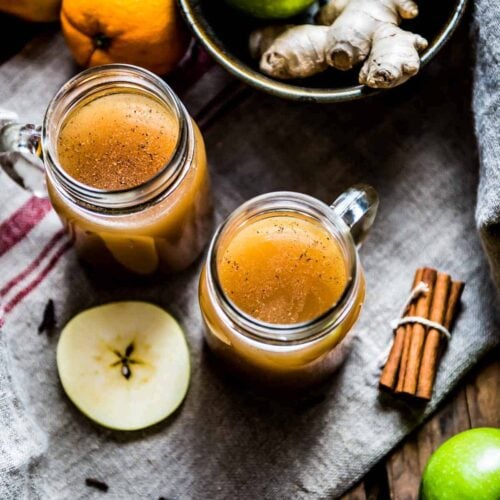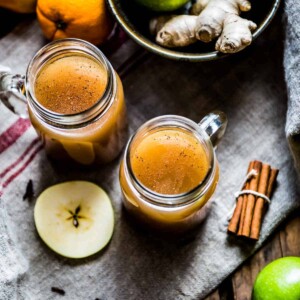 Crockpot Apple Cider
Nothing says cooler weather quite like crockpot apple cider. This version takes it to the next level with flavor. Using a slow cooker makes preparing this hot beverage easier than ever and the mulling cider makes your house smell fantastic.
Make Recipe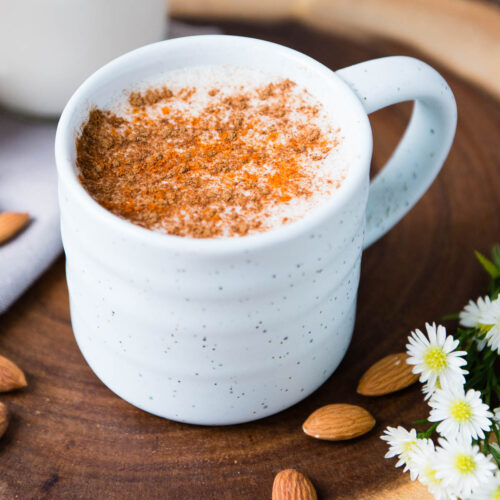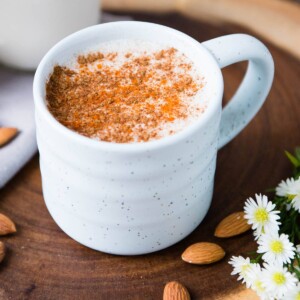 Warm Almond Milk
Try this delicious warm almond milk recipe to end your evening on a sweet note. My non-caffeinated, glucose regulating beverage helps you sleep well and start the next day on an energetic note.
Make Recipe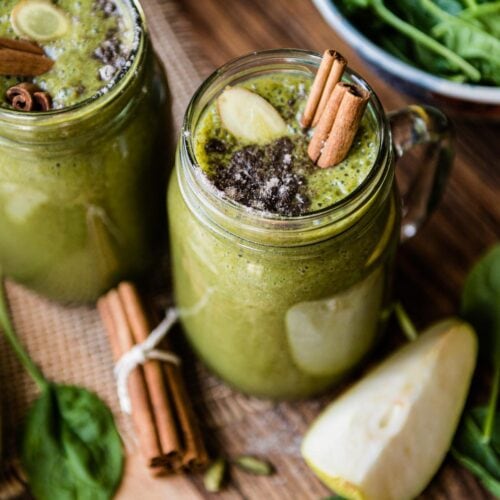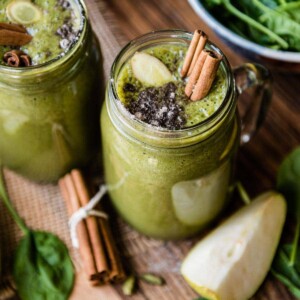 Warm Chai Smoothie
A warm comforting meal replacement smoothie that is full of healthy fruit and spinach, plus just the right amount of spice inside the warm chia tea smoothie.
Make Recipe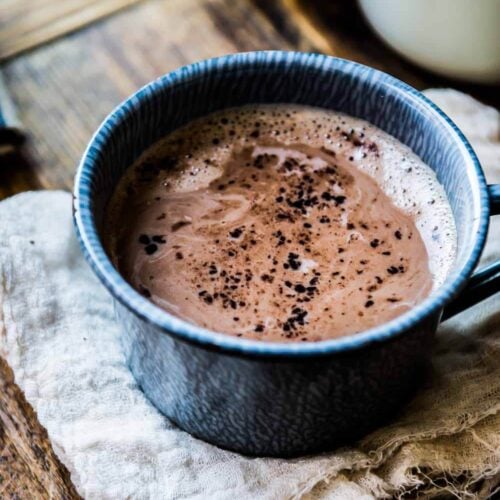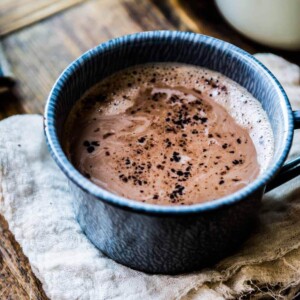 Homemade Hot Chocolate
Take a spin on the classic hot chocolate recipe and not even miss a beat with this homemade hot chocolate recipe. This one is even better tasting AND twice as good for you. Let's cheers to that!
Make Recipe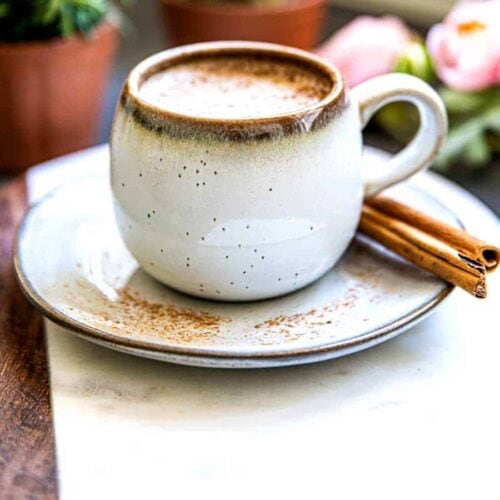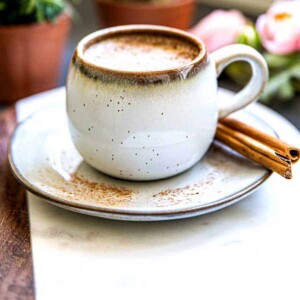 Cinnamon Dolce Latte
This homemade Cinnamon Dolce Latte recipe is bursting with all the right flavors. You can make this with an espresso shot or high quality instant coffee. There's no reason to wait in the drive thru line again once you sip this treat.
Make Recipe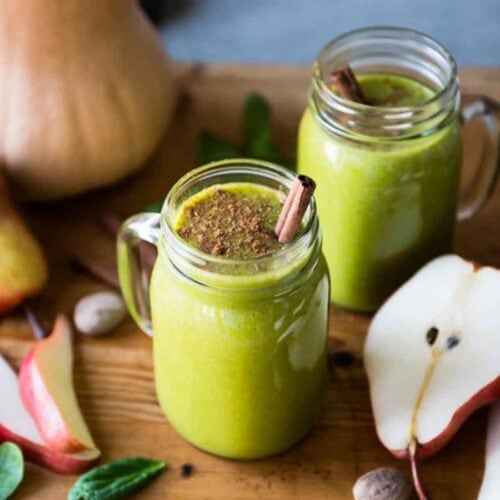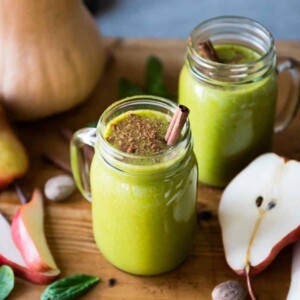 Warm Butternut Squash Smoothie
Sip on a warm smoothie when the weather turns chilly. This one features spinach, butternut squash, pear, a hint of spice, and creamy cashew milk.
Make Recipe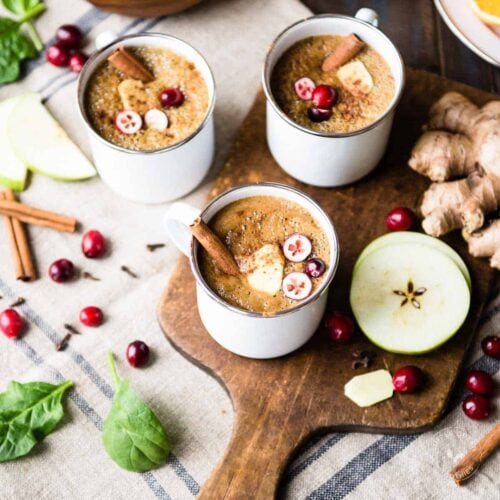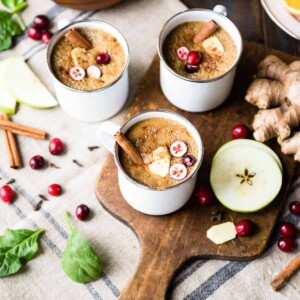 Warm Wassail Drink
The classic holiday warm wassail drink is actually a delicious, warming green smoothie full of sweet fruit flavor and comforting spices. Add some spinach to your cup of holiday cheer!
Make Recipe
Refreshing Fall Beverages
Autumn seems to run both hot and cold in many parts of the United States. It can be Summer hot one day and Winter chilly the next! So this next group of drinks for Fall are great for those not-so-Fall days when you still want seasonal flavors.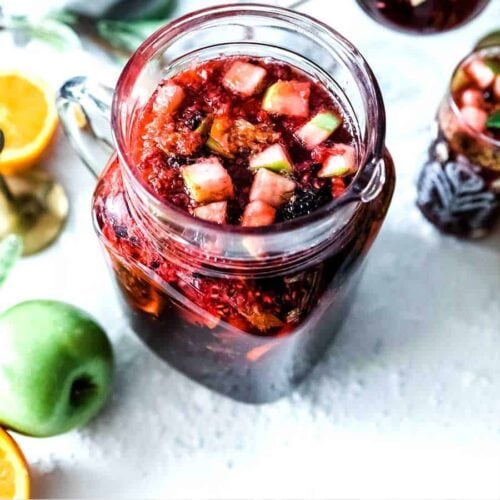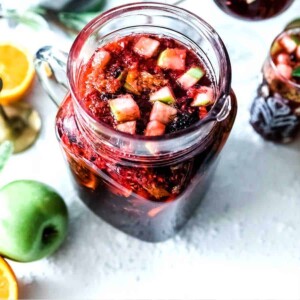 Non-Alcoholic Berry Sangria
Dress up your next party not only with decor but also with this vibrant non-alcoholic Berry Sangria. It's full of fruit and flavor, and can be enjoyed by the whole family.
Make Recipe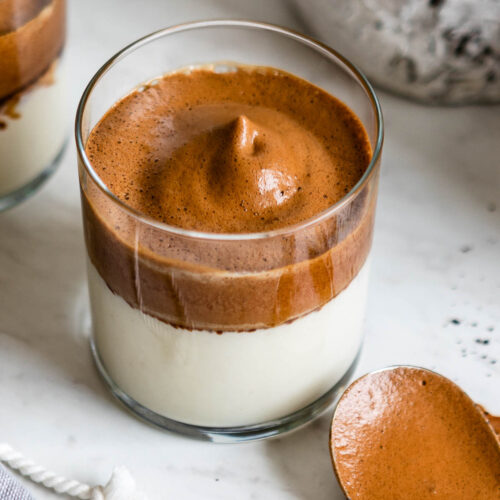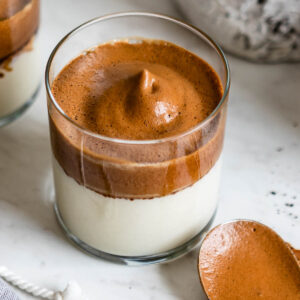 Easy Dalgona Coffee
The latest coffee trend now vegan and naturally sweetened with coconut sugar. Whip up a batch in less than 10 minutes and feel the energy! Can serve the Vegan Dalgona Coffee hot or cold.
Make Recipe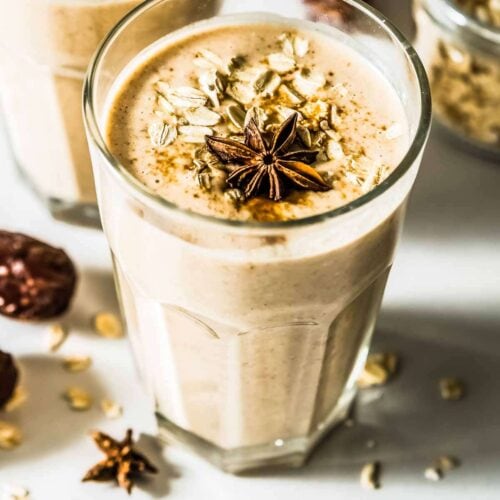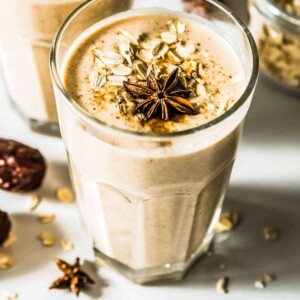 Cinnamon Date Smoothie
I can't wait for you to try this crowd pleasing Cinnamon Date Smoothie. It's perfectly sweet and creamy, and will delight at your next party or family movie night. The dates naturally sweeten this cinnamon smoothie, while the rolled oats thicken it to a milkshake consistency.
Make Recipe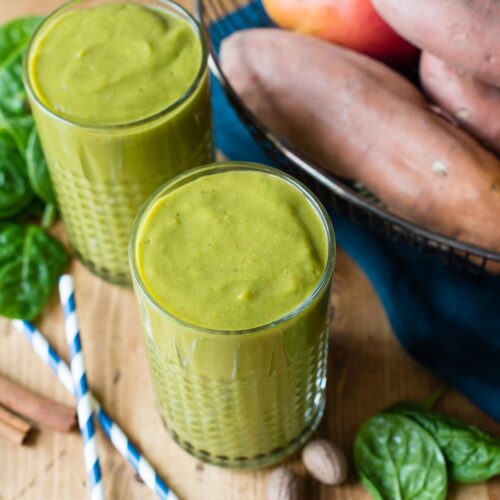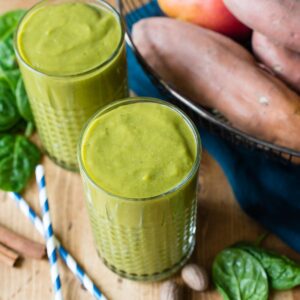 Sweet Potato Smoothie
This sweet potato smoothie can usher in Fall just like a pumpkin spiced latte… yet is WAY healthier + dairy-free. Serve with a dash of nutmeg on top (mine was more like a spoonful of nutmeg…and it was so gooooood). A creamy, no-banana smoothie that screams, "Happy Fall to you!"
Make Recipe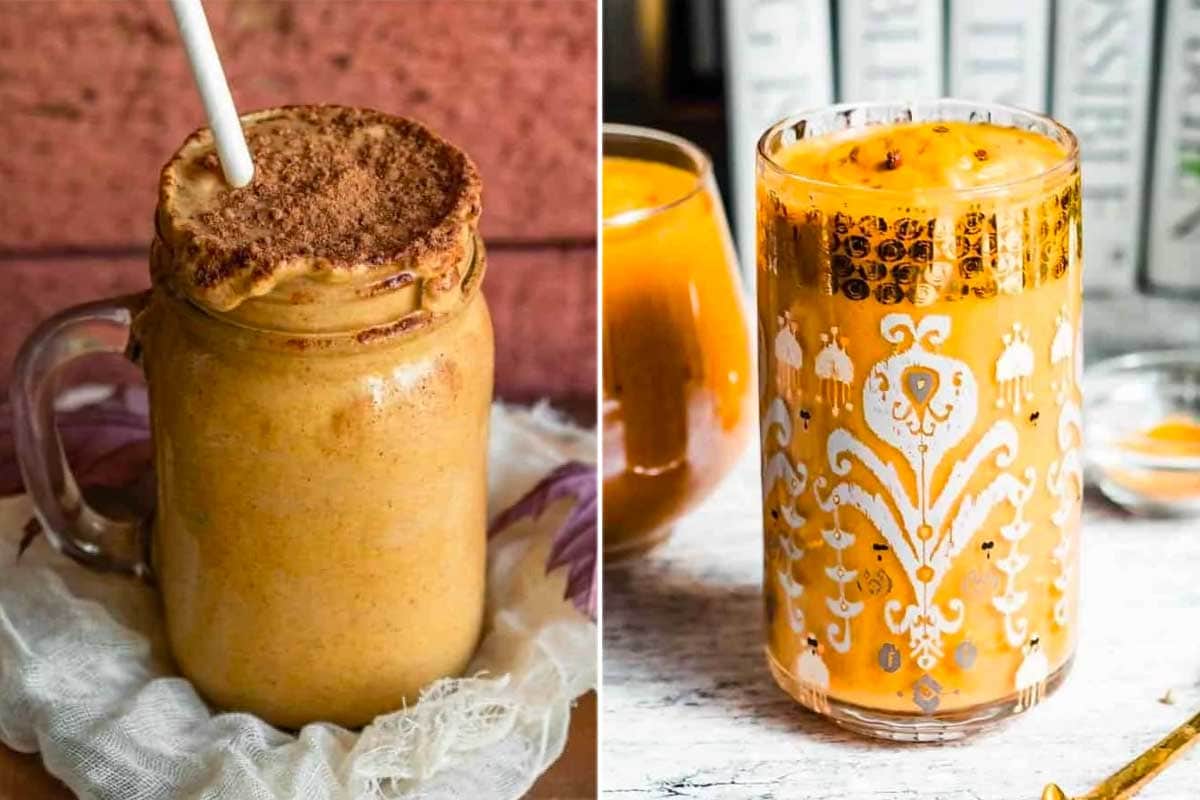 Pumpkin Smoothies
No drinks for Fall list would be complete without some recipes with this season's hottest ingredient: pumpkin! I'm a fellow pumpkin lover and can personally guarantee you don't wanna miss out on these festive recipes. The Maple Pumpkin Smoothie is simply divine, the PCOS smoothie a filling snack and the Pumpkin Smoothie a classic spiced beverage.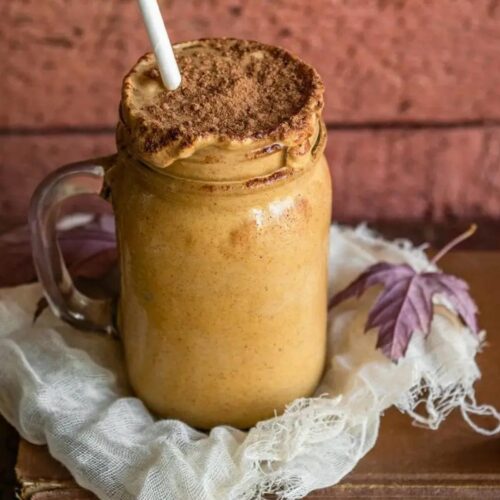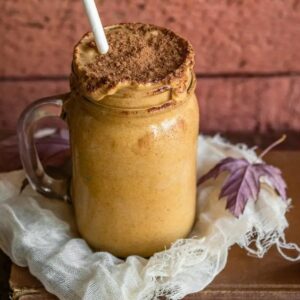 Maple Pumpkin Fall Smoothie
Give this perfectly spiced, ultra creamy Fall smoothie a blend. With warming spices, creamy cauliflower and pumpkin purée you're sure to be in an Autumn state-of-mind at first sip.
Make Recipe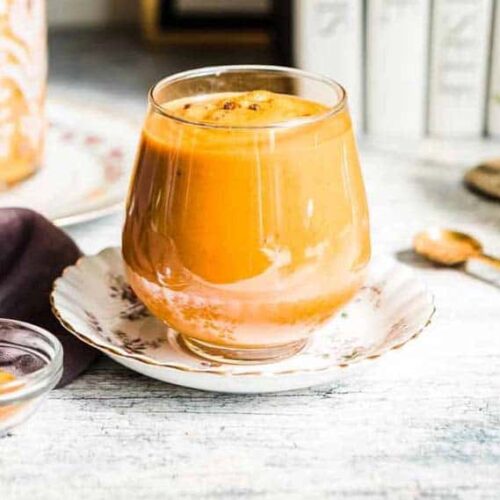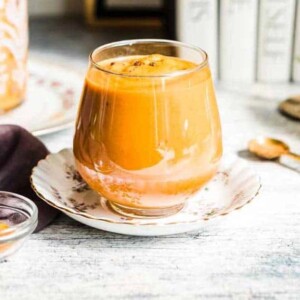 PCOS Smoothie Recipe
Fertility and food come together in this creamy smoothie creation. Loaded with foods that can fuel your body, this PCOS smoothie is a great way to start the day. 
Make Recipe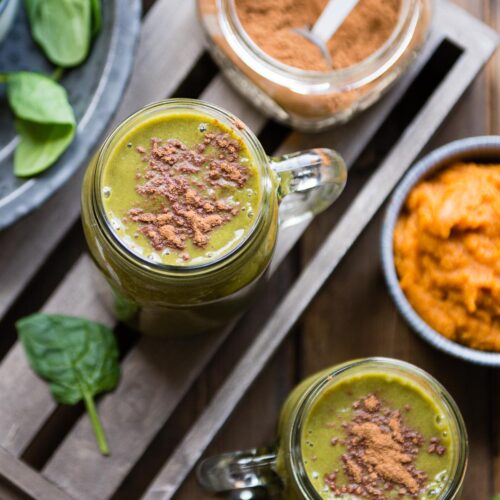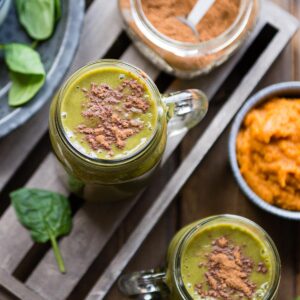 Pumpkin Smoothie
This Pumpkin Smoothie is packed with fiber (great for digestion and feeling fuller longer), vitamin A (great for your eyes), and iron (great for healthy blood). Autumn has never tasted and felt so good!
Make Recipe
Drinks for Fall FAQs
What is the most popular Fall drink?
Apple sangria is the most searched-for recipe. I've got my own version that is alcohol-free (feel free to make it adult-only if you want!) and full of gorgeous fruit.
What should I drink this Fall?
If you want to feel festive, grab a recipe with Fall fresh ingredients like pumpkin, butternut squash, apples and more. Use warm spices like cinnamon, cardamom, ginger and nutmeg.
How can I incorporate Fall flavors into my smoothies?
Easy! I've got several smoothies using pumpkin, butternut squash and sweet potato to bring fresh Fall produce into your kitchen. I've also got some warm smoothie recipes for the incoming cooler temps so you can enjoy smoothies all year long.
More Fall Recipes
If you love going all-in on Autumn fresh ingredients as I do, then feel free to dive into these great seasonal recipes as well: