Try this creamy golden milk latte to help your body fight inflammation, naturally. It draws on the anti-inflammatory properties of turmeric and ginger to soothe.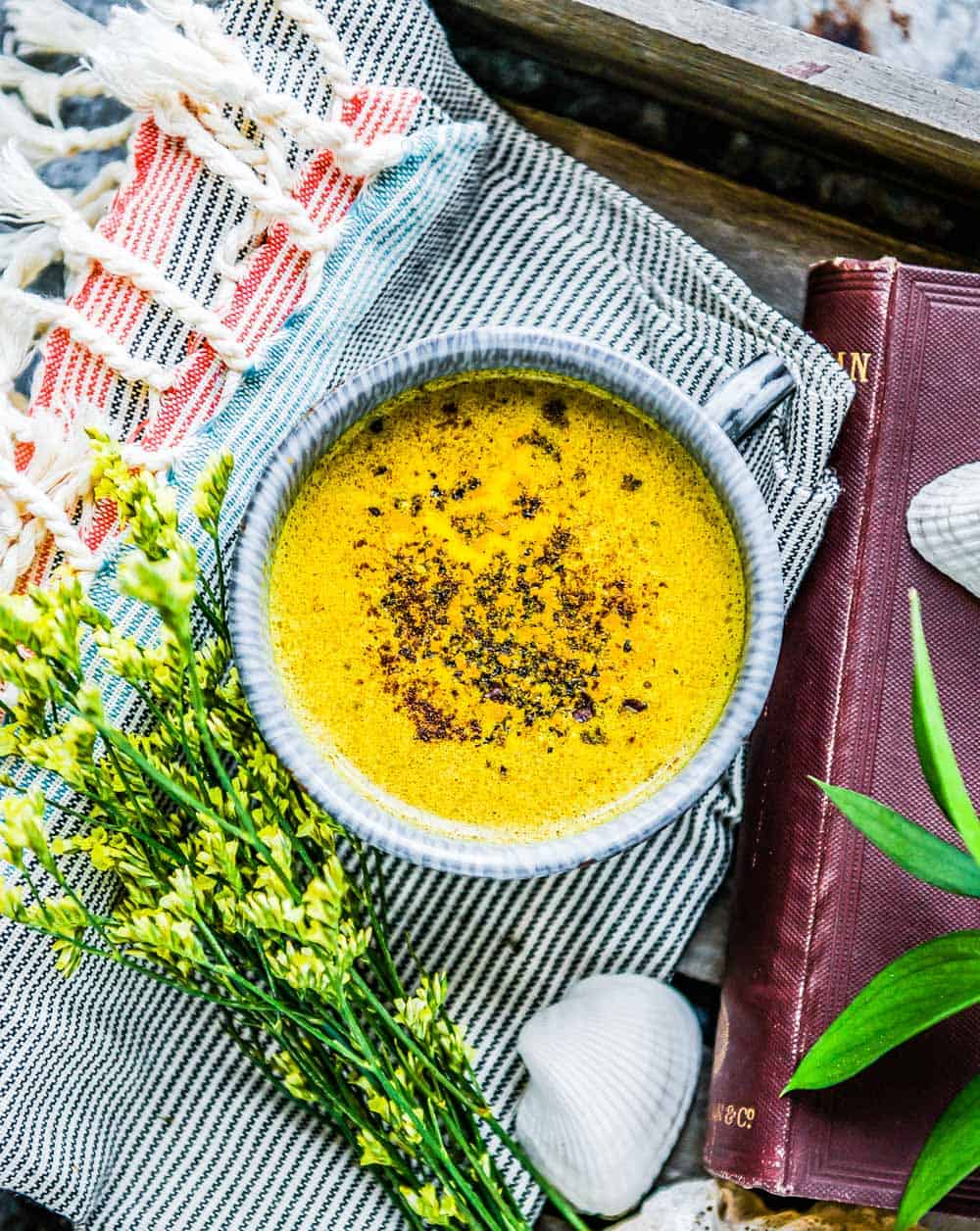 Get ready for this golden milk (also known as turmeric latte) recipe. Along with being insanely delicious + comforting, this golden milk latte uses its plant power to fight inflammation. I believe so much in the power of plants, that I wrote a whole book with plant based recipes. It's called Simple Green Meals, and this golden milk recipe with super health benefits was originally written for that book.
Table of Contents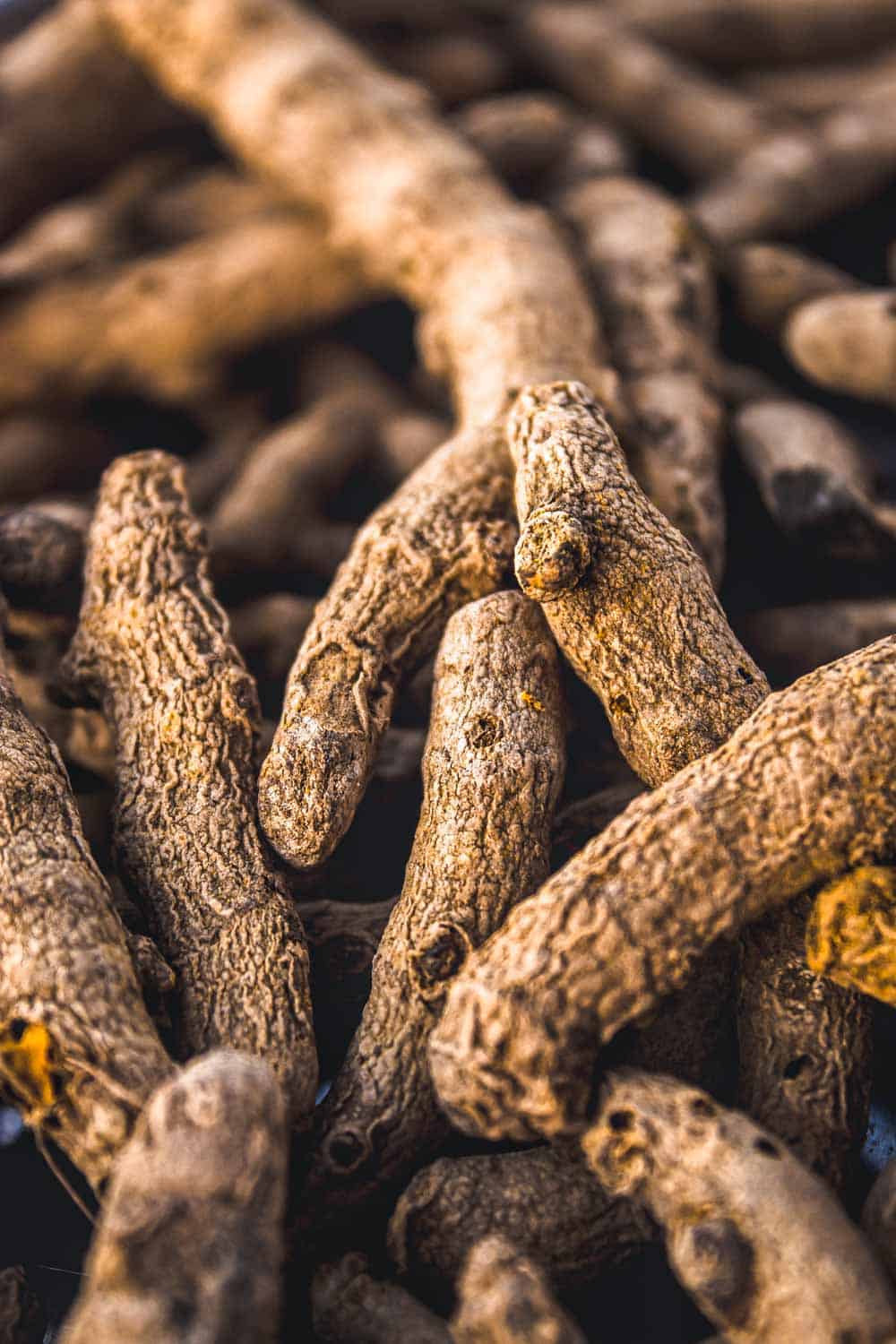 Origins of a Golden Milk Latte
Golden milk dates back to ancient India (approx. 4000 years ago), where it is referred to as haldi doodh, or turmeric milk. The original milk recipe is much simpler than modern takes. Just 1/2 cup of hot milk + 1 tablespoon of ground turmeric mixed results in a bright yellow shot.
Golden milk is supposed to bring healing to any and all ailments, from the flu to sore joints.
My modern twist
I love learning about the ancient uses of plants. Therefore, I included a few other ingredients with ancient origins for this beverage. I use full-fat coconut milk as the base, since it provides creamy, healthy fat and a slightly nutty + sweet flavor. Fresh grated ginger is preferred over dried as it harnesses even more healthy benefits. Raw honey provides just the right amount of sweetness.
The superpowers of turmeric
Turmeric is part of the Zingiberaceae family, which also includes ginger. The active ingredient in turmeric is curcumin, which has antioxidant and anti-inflammatory effects.
Because ground turmeric only contains around 3% of curcumin, I use cracked black pepper in this turmeric latte to help the body absorb it better. Studies show that inflammation is part of almost every Western ailment. So helping the body control this is key to living out your life passions.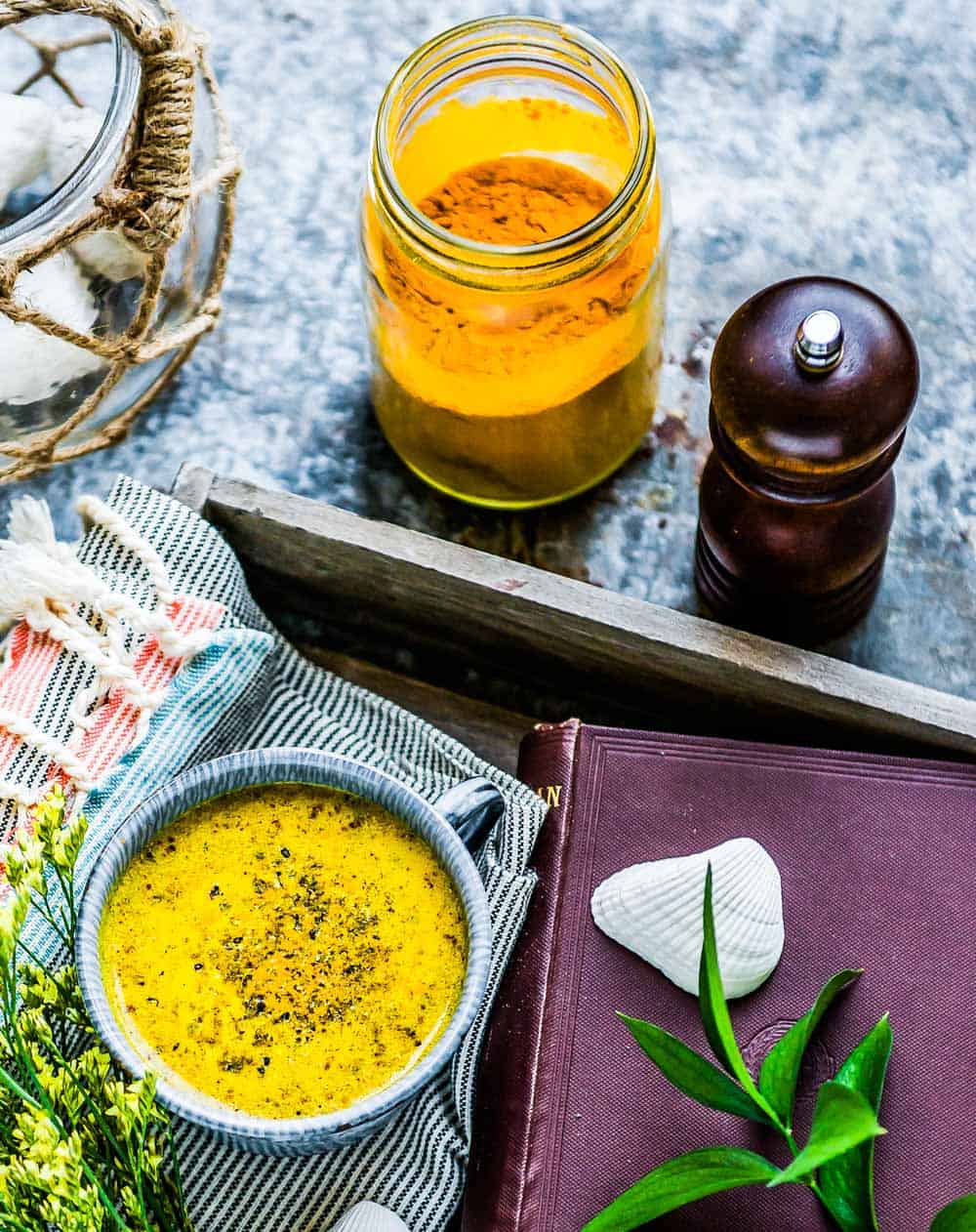 Turmeric Latte Health Benefits
My turmeric latte has some extra superfood ingredients to work alongside the turmeric. This way, you to get all the benefits!
Other Inflammation-Fighting Recipes
I know many people struggle with ongoing inflammation, which is why I created the Golden Milk Latte. So I've created a few other recipes along with this turmeric latte, to help fight this with plants. I firmly believe plants should be a major source of nutrition + fuel. I also know firsthand just how well they can heal, as well as provide energy.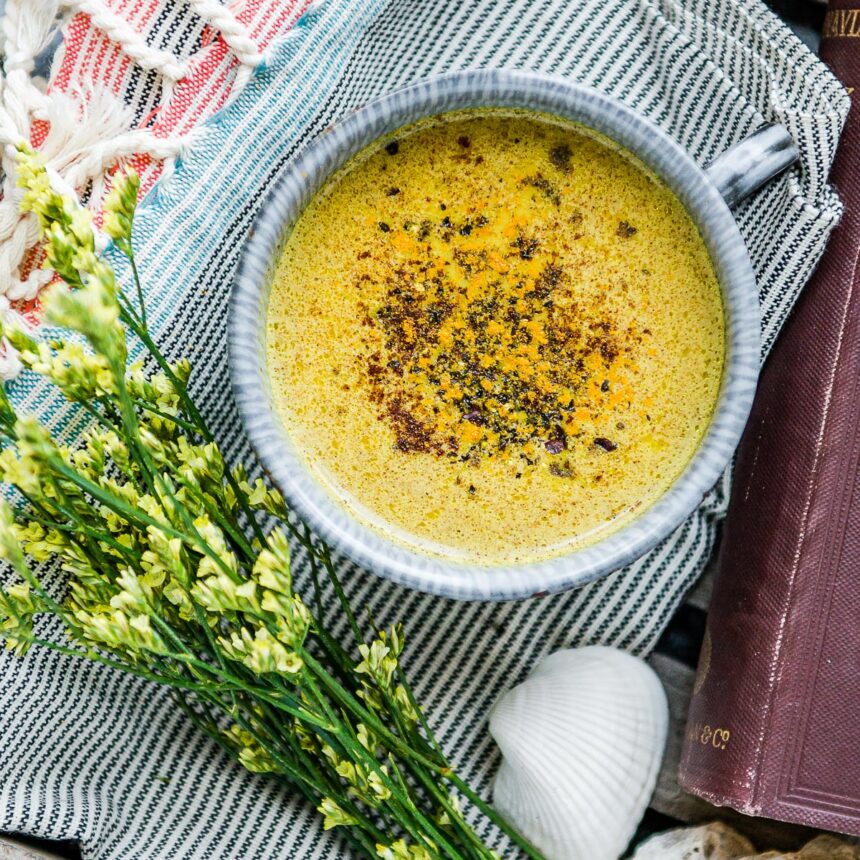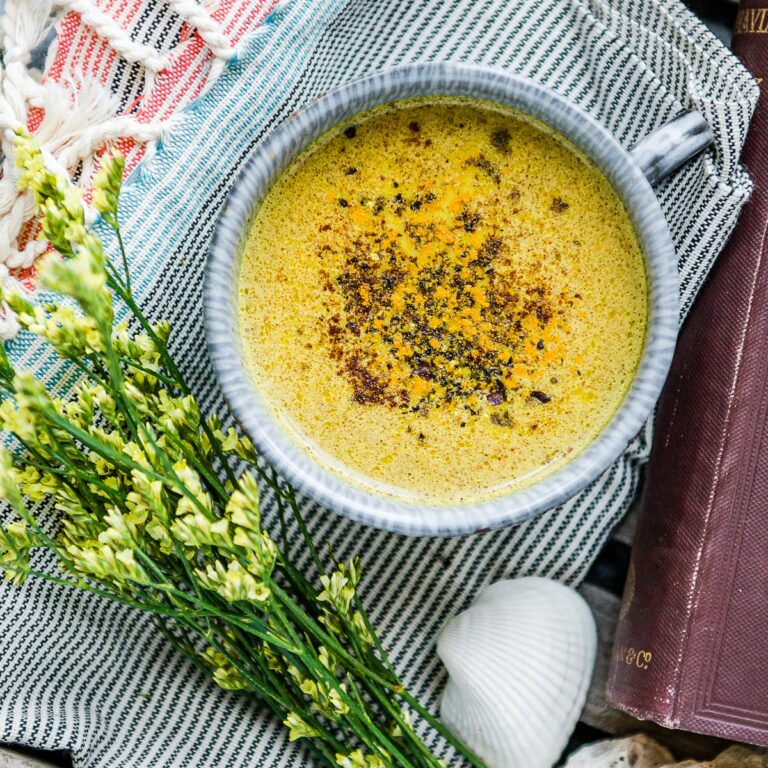 Golden Milk Latte
Turmeric and ginger are super heros when it comes to fighting inflammation. They are also really good for warming up your insides on a cold night, which is when you'll find me sipping on this drink. Enjoy this Golden Milk Latte in the morning or evening (it's actually caffeine-free!) for some wholesome nourishment.
Ingredients
½

tsp

ground turmeric

ground

¼

tsp

ground cinnamon

ground

⅛

tsp

black pepper

ground

½

tsp

ginger root

1

cup

coconut milk

canned

1

tbsp

honey

1

tbsp

coconut oil
Instructions
In a small saucepan, combine the turmeric, cinnamon, pepper and ginger.

Whisk in the coconut milk, honey and oil.

Heat over medium heat for 5 minutes, until very hot but not boiling.

Pour into a heat-safe blender container and carefully blend on low until frothy. Alternatively, remove saucepan from heat and use an immersion blender to carefully froth.

Enjoy!
Notes
For vegan version swap honey with maple syrup or natural sweetener of your choice.

I know the black pepper may seem strange, but it's essential for the efficacy of the turmeric.

If the turmeric flavor is too strong for you, feel free to start with less and work up to as much as you can tolerate.

Swap canned coconut milk for carton coconut milk or the dairy-free milk of your choice.
To use fresh turmeric: slice 2 inches of fresh turmeric root and steep in the saucepan with the other ingredients for 5 minutes. Remove from pan before blending. 
The fresh ginger will make this a bit spicy (so will the black pepper) so you can also remove the ginger root before blending if you want the ginger flavor without the kick. 
Nutrition
Calories:
353
kcal
,
Carbohydrates:
25
g
,
Protein:
0.2
g
,
Fat:
27
g
,
Saturated Fat:
25
g
,
Polyunsaturated Fat:
0.3
g
,
Monounsaturated Fat:
1
g
,
Sodium:
168
mg
,
Potassium:
46
mg
,
Fiber:
1
g
,
Sugar:
17
g
,
Vitamin A:
3
IU
,
Vitamin C:
0.4
mg
,
Calcium:
10
mg
,
Iron:
1
mg