Summers were made for eating popsicles. Yet the push-pops from my childhood might not be the healthiest option, as tasty as they were. So I've created a few super simple healthy popsicle recipes with 100% real ingredients that are actually really good. Vegan popsicles are showin' up for your summer plans.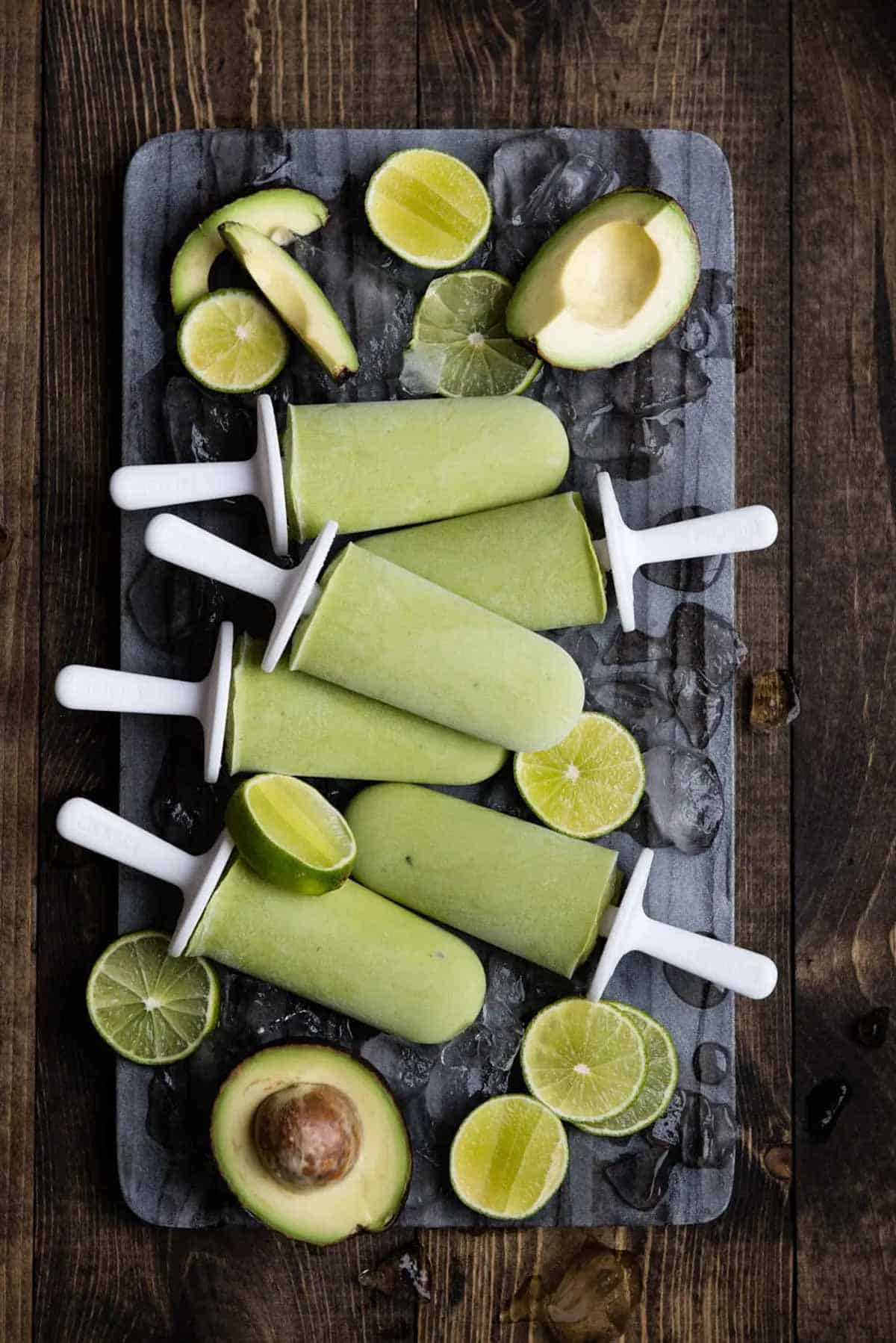 Table of Contents
Healthy Popsicle Recipes
If you're looking for some kid-friendly, parent-approved popsicles then I've got 5 great recipes for you. These healthy popsicles taste just as good (if not better) than store bought, and they've got real ingredients as well as colors too.
Healthy popsicles for glowing skin
The lime-y pops below are affectionately called 'spa pops' for how much they hydrate your skin. Healthy fat from the avocados as well as coconut milk work to hydrate the skin. The lime and spinach work their vitamin C magic, while the maple syrup adds just a touch of sweetness to the mix.
Adults and kids alike will love snacking on healthy popsicles like these (they are even toddler-approved!). Don't be afraid to swap the lime out with lemon, or use light canned coconut milk over full-fat… though full-fat coconut milk provides the ultimate cream factor.
Homemade vs store bought popsicles
I grew up on freeze pops, so I know how good they are. Yet now that I read my food labels, I realize they really aren't benefiting my body at all. These homemade, healthy popsicles use only real, pronounceable ingredients, all from plants. They are naturally and brightly colored using just food, no need for chemical food coloring here!
If you aren't sure about adding spinach to your popsicles, then start small! Try 1/2 cup first, then increase the amount each time you make these, because they'll disappear fast. Try using a high-powered blender like a Vitamix to ensure the smoothest, creamiest mixture possible. Then make sure not to skimp on the chill time! Allow a few hours for the popsicles to firm up in the freezer before enjoying.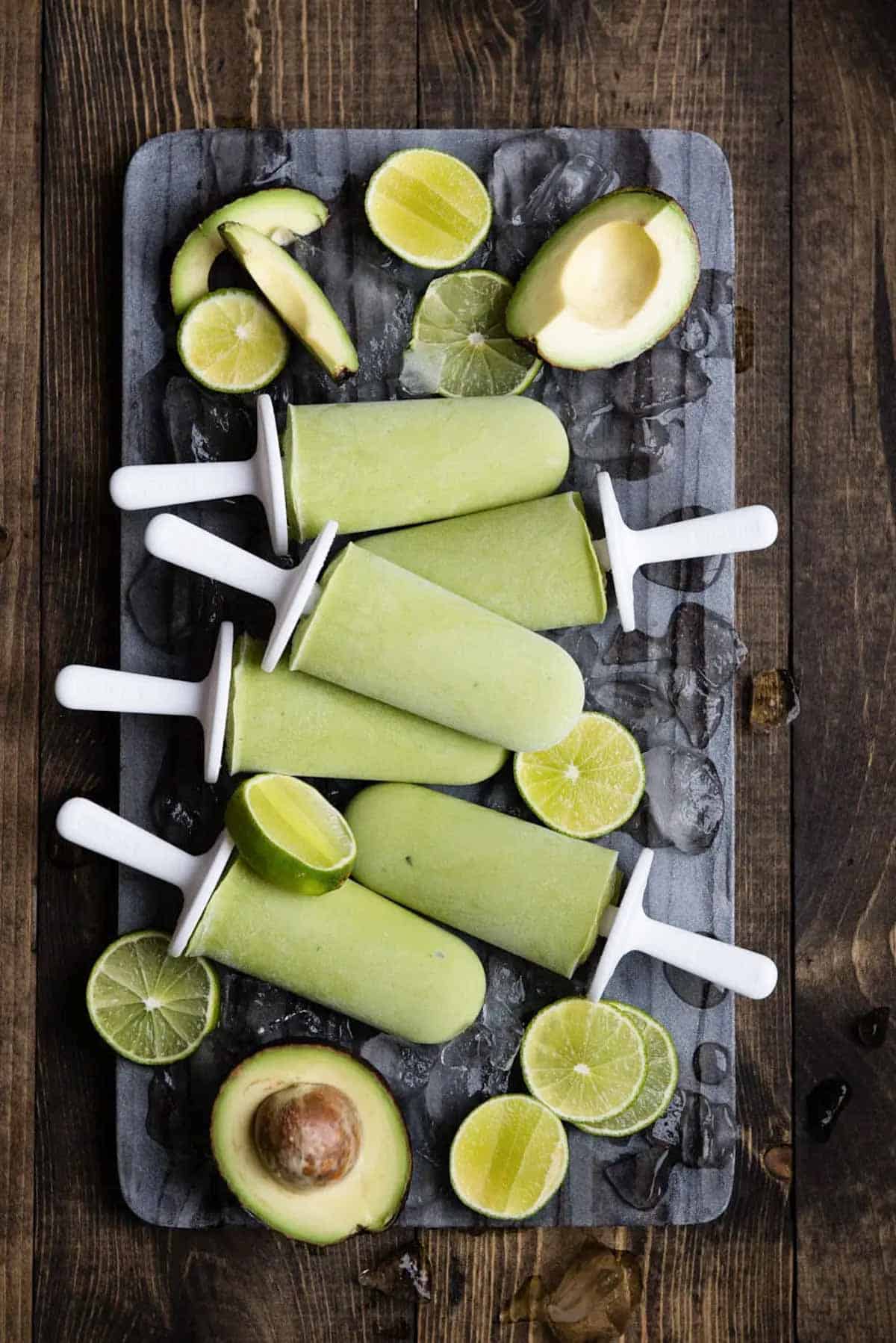 FAQs