Summers were made for eating popsicles. Yet the push-pops from my childhood might not be the healthiest option, as tasty as they were. So I've created a few super simple healthy popsicle recipes with 100% real ingredients that are actually really good. Vegan popsicles are showin' up for your summer plans.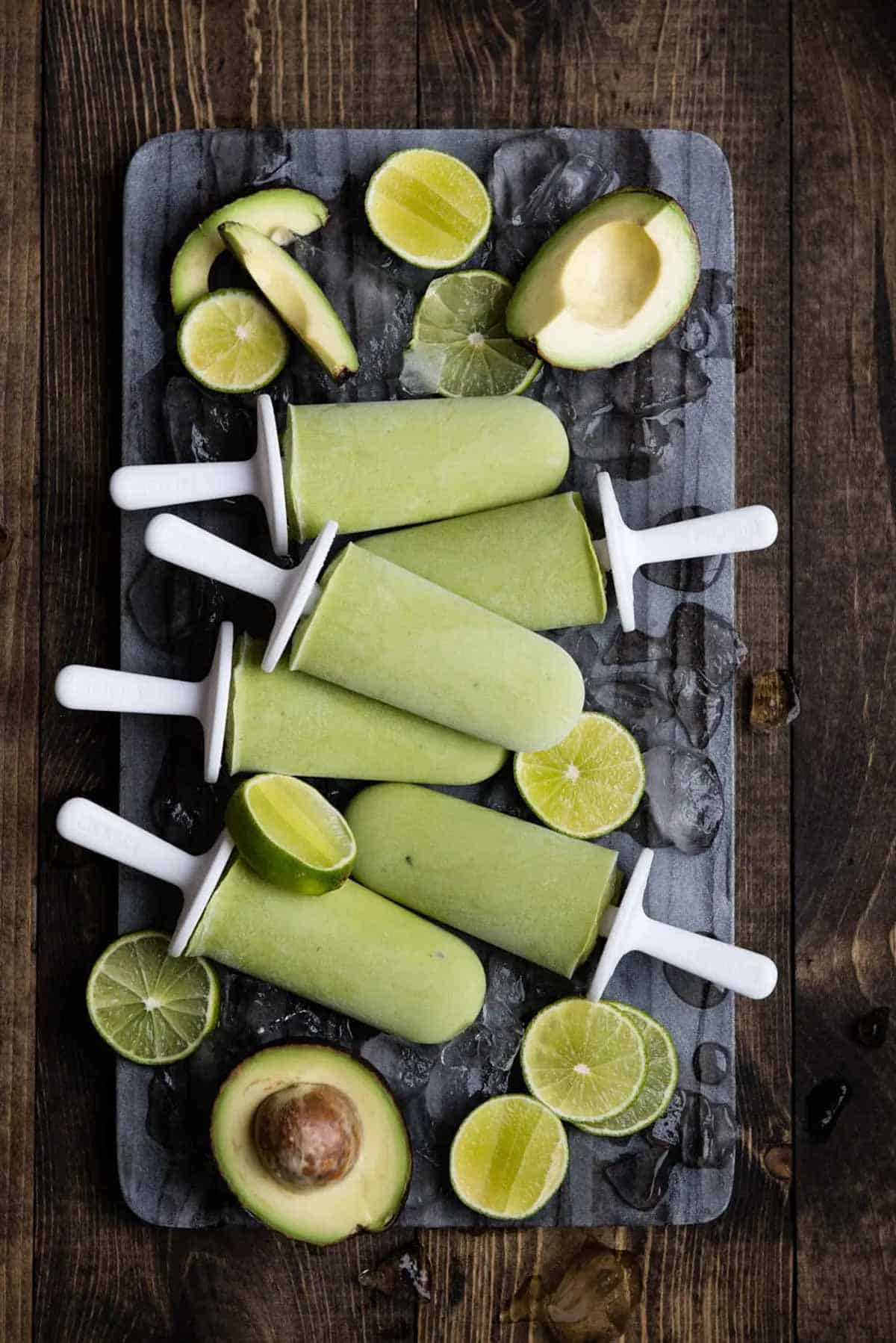 Healthy popsicle recipes
If you're looking for some kid-friendly, parent-approved popsicles then I've got 5 great recipes for you. These healthy popsicles taste just as good (if not better) than store bought, and they've got real ingredients as well as colors too.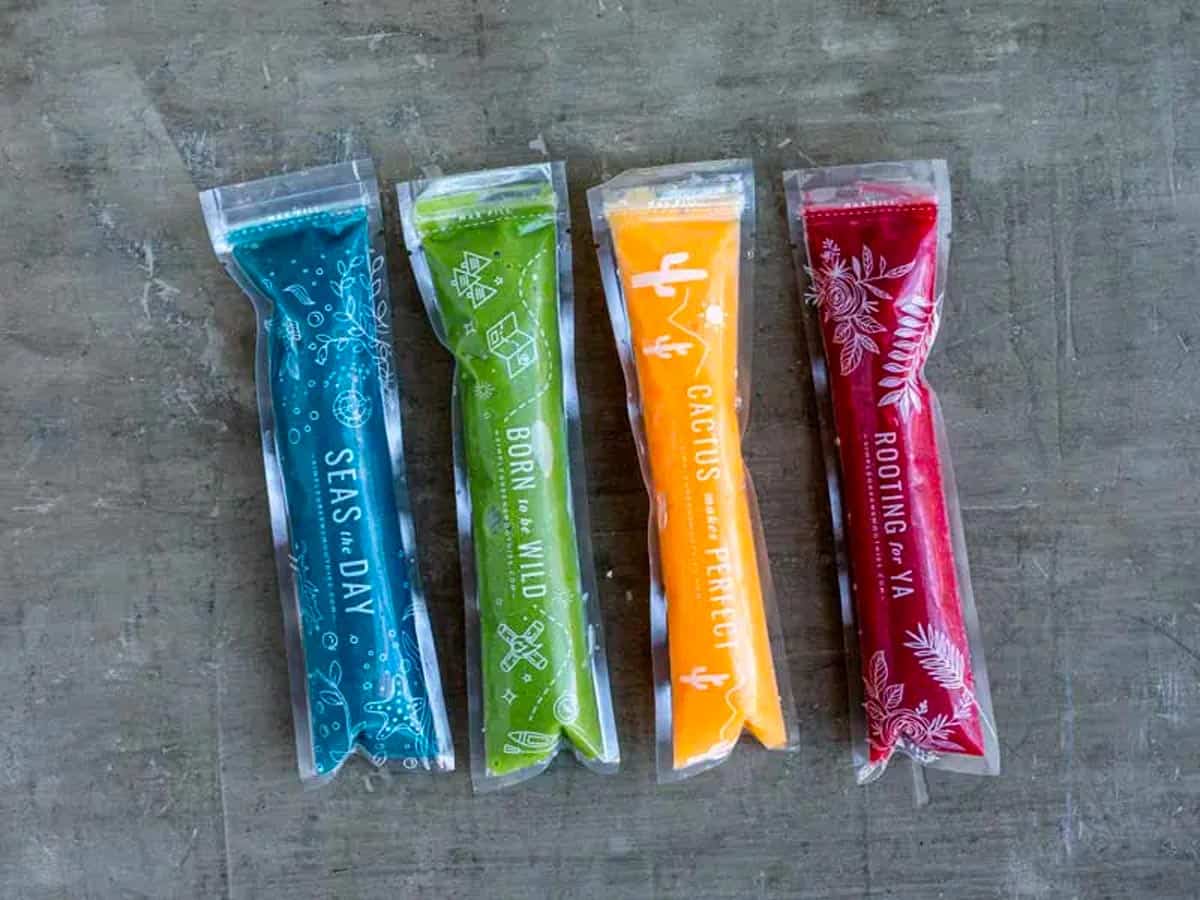 If you've got to cover snacks for the game this weekend, then these popsicles are right up your alley. Pick your flavors (or make them all!) and start blending. It's as much about flavor as it is about the color pop with these recipes.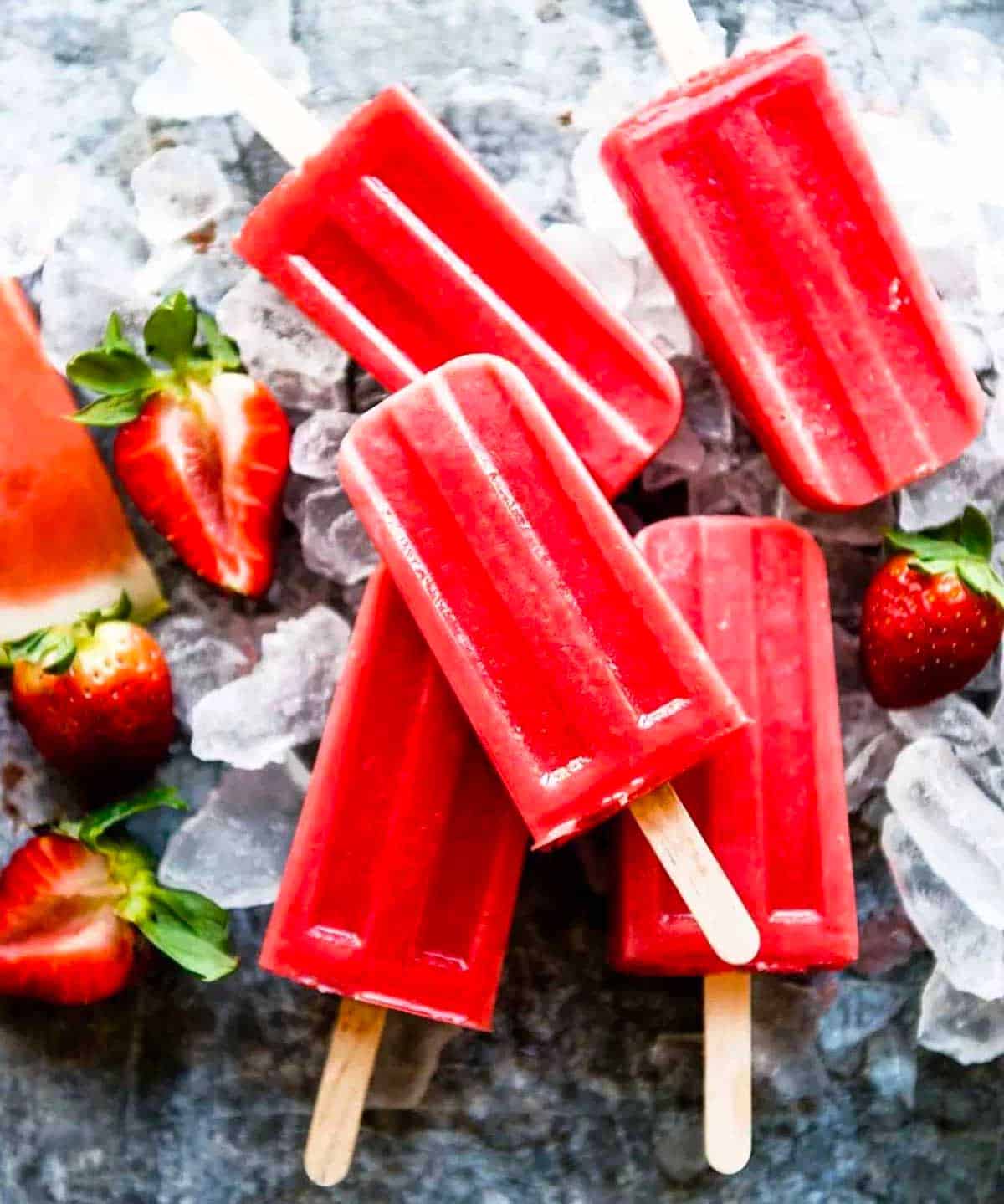 Watermelon may just be my fav fruit. It's super hydrating and can dress up a salad or cool off a cookout. These vegan popsicles are literally 2 ingredients and ready for you in a moment's notice.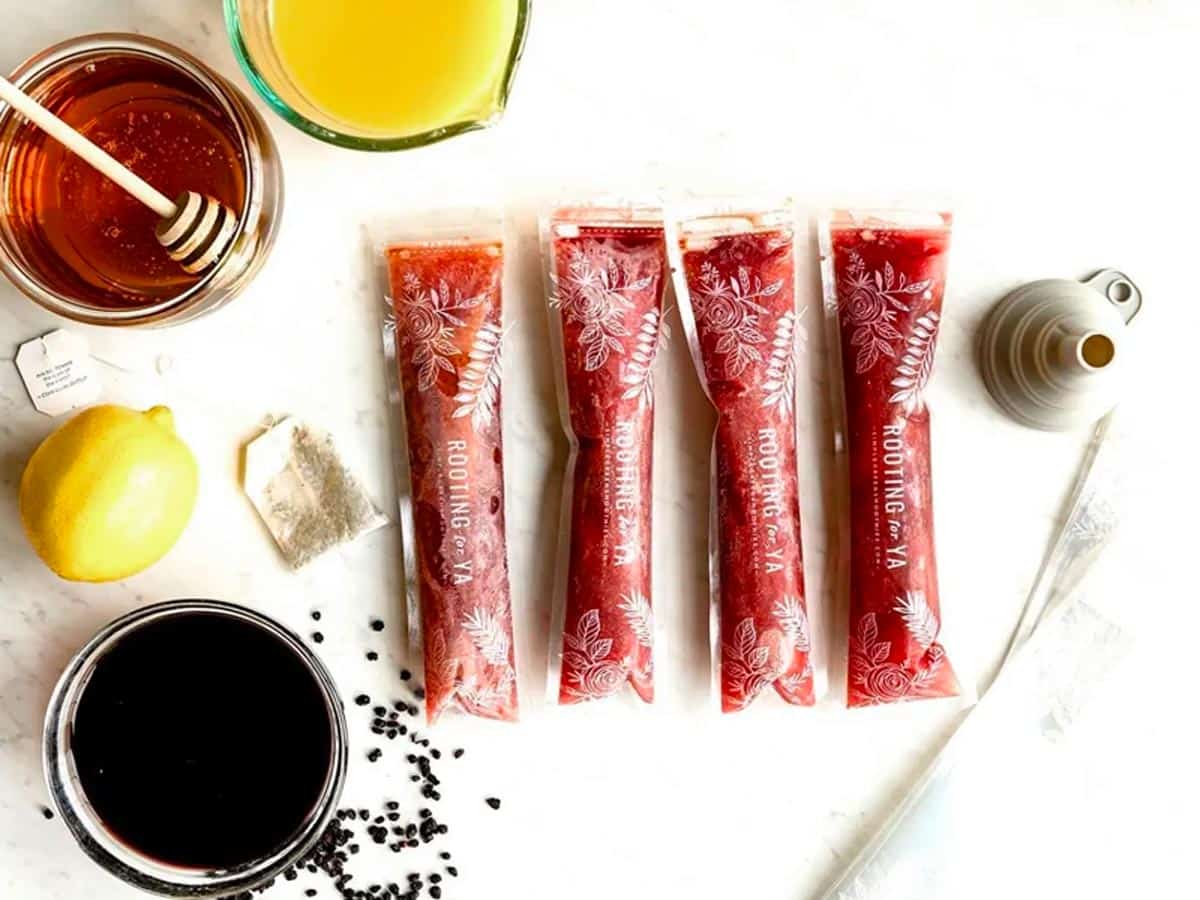 The summer flu is no joke, yet the soups + hot teas just won't cut it in warmer temps. So I turn to these elderberry popsicles for soothing + healing what ails me when the weather turns hot.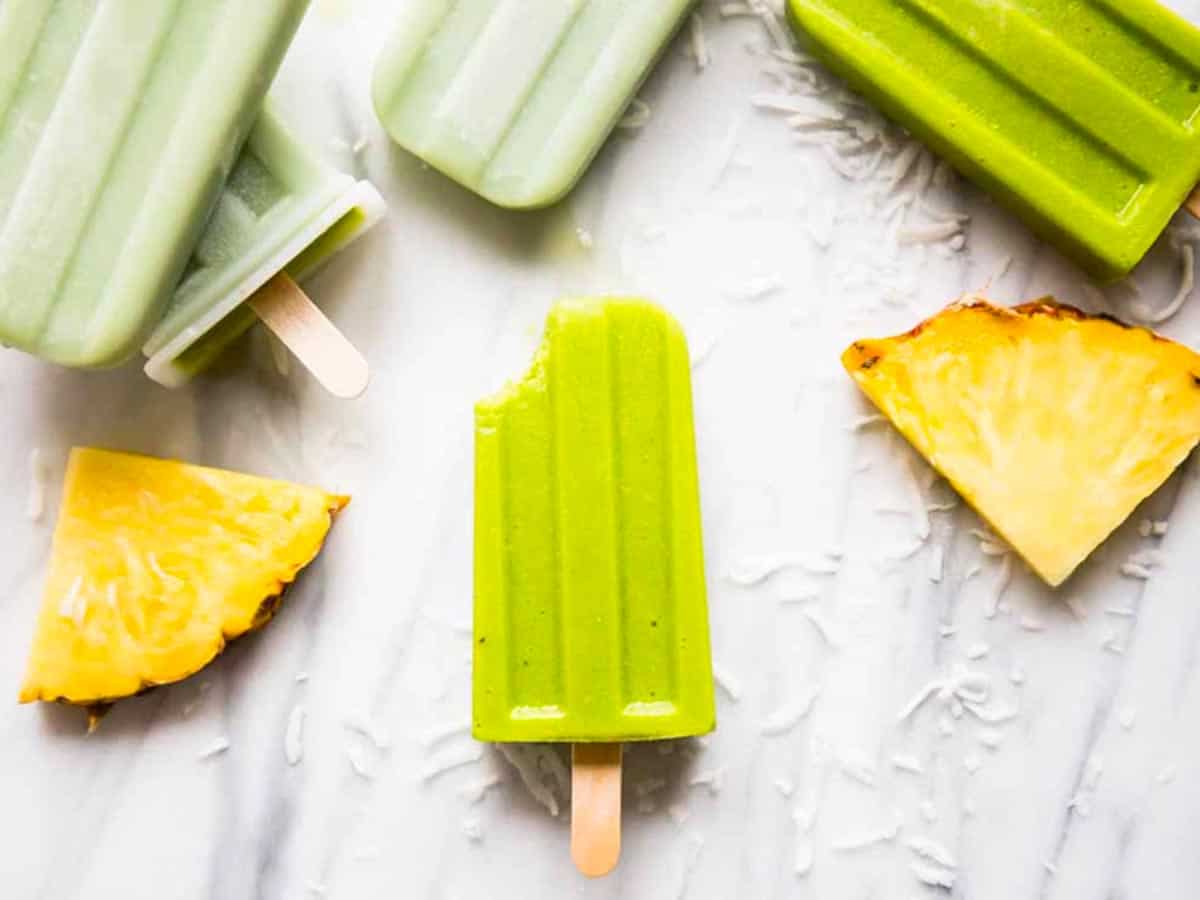 Turn any smoothie into a popsicle, whether it's just the leftovers in your blender or a whole recipe dedicated to filling those popsicle molds. Plus, the piña colada flavor in these vegan popsicles make them great for adult pool parties too.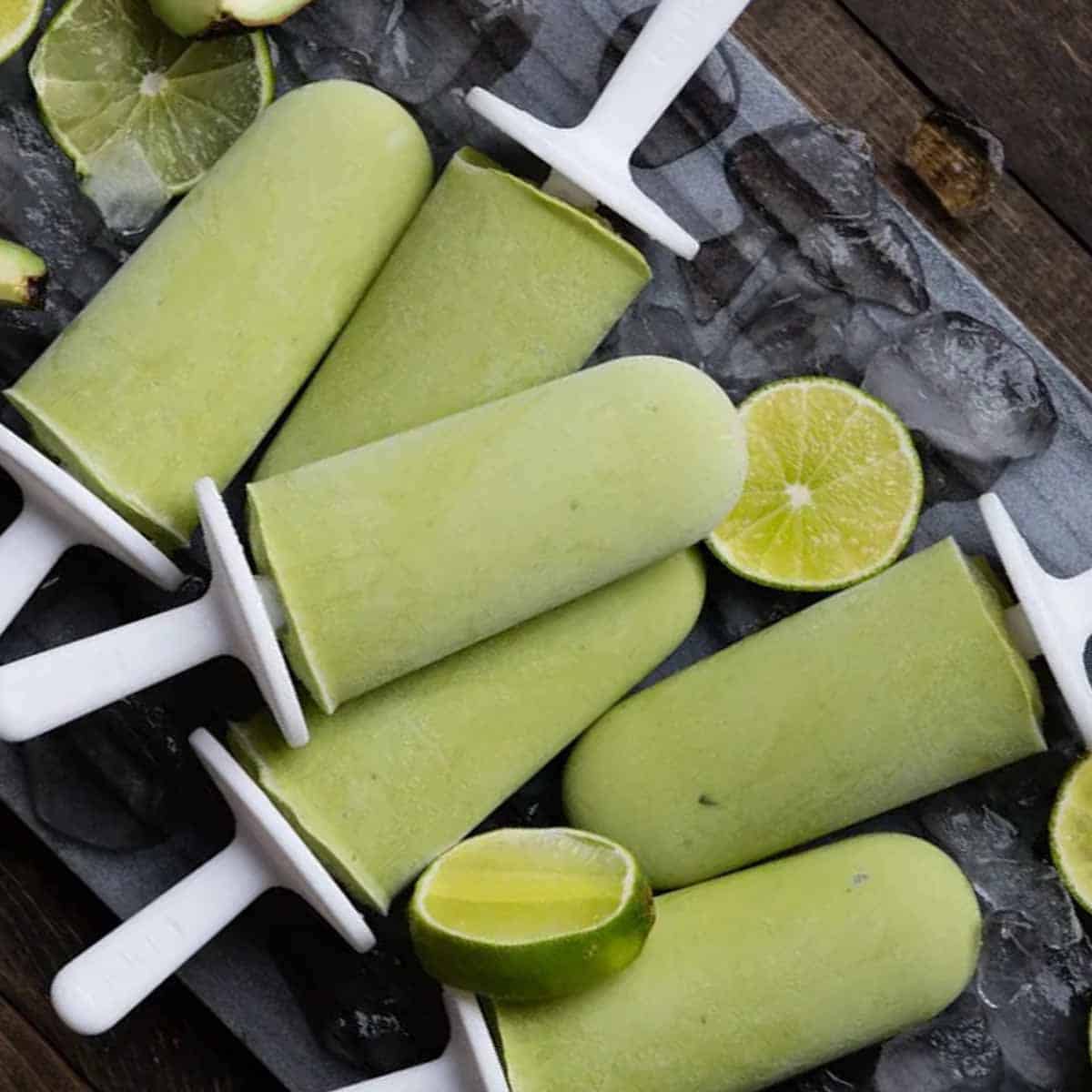 Healthy popsicles for glowing skin
The lime-y pops below are affectionately called 'spa pops' for how much they hydrate your skin. Healthy fat from the avocados as well as coconut milk work to hydrate the skin. The lime and spinach work their vitamin C magic, while the maple syrup adds just a touch of sweetness to the mix.
Adults and kids alike will love snacking on healthy popsicles like these (they are even toddler-approved!). Don't be afraid to swap the lime out with lemon, or use light canned coconut milk over full-fat… though full-fat coconut milk provides the ultimate cream factor.
Homemade vs store bought popsicles
I grew up on freeze pops, so I know how good they are. Yet now that I read my food labels, I realize they really aren't benefiting my body at all. These homemade, healthy popsicles use only real, pronounceable ingredients, all from plants. They are naturally and brightly colored using just food, no need for chemical food coloring here!
If you aren't sure about adding spinach to your popsicles, then start small! Try 1/2 cup first, then increase the amount each time you make these, because they'll disappear fast. Try using a high-powered blender like a Vitamix to ensure the smoothest, creamiest mixture possible. Then make sure not to skimp on the chill time! Allow a few hours for the popsicles to firm up in the freezer before enjoying.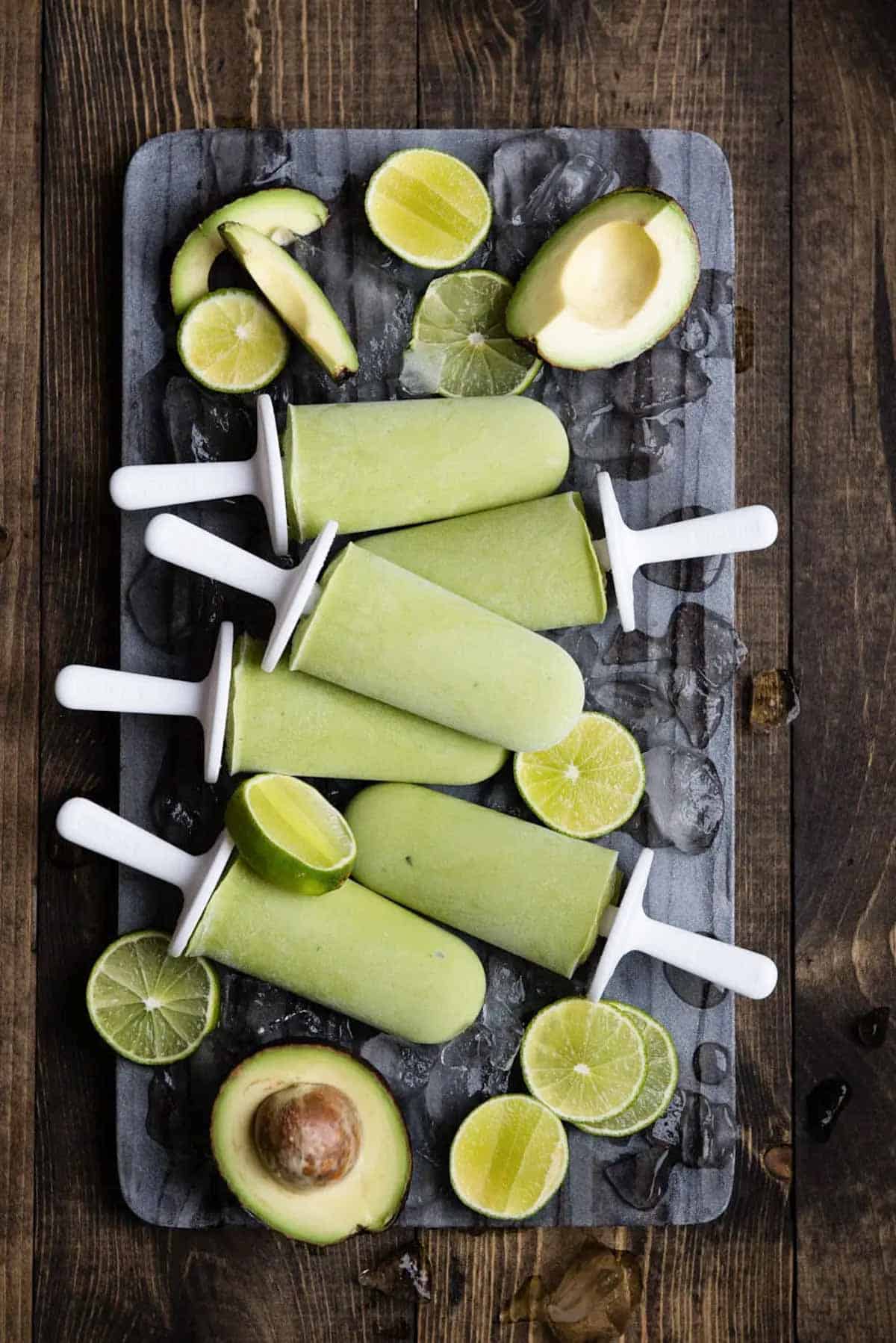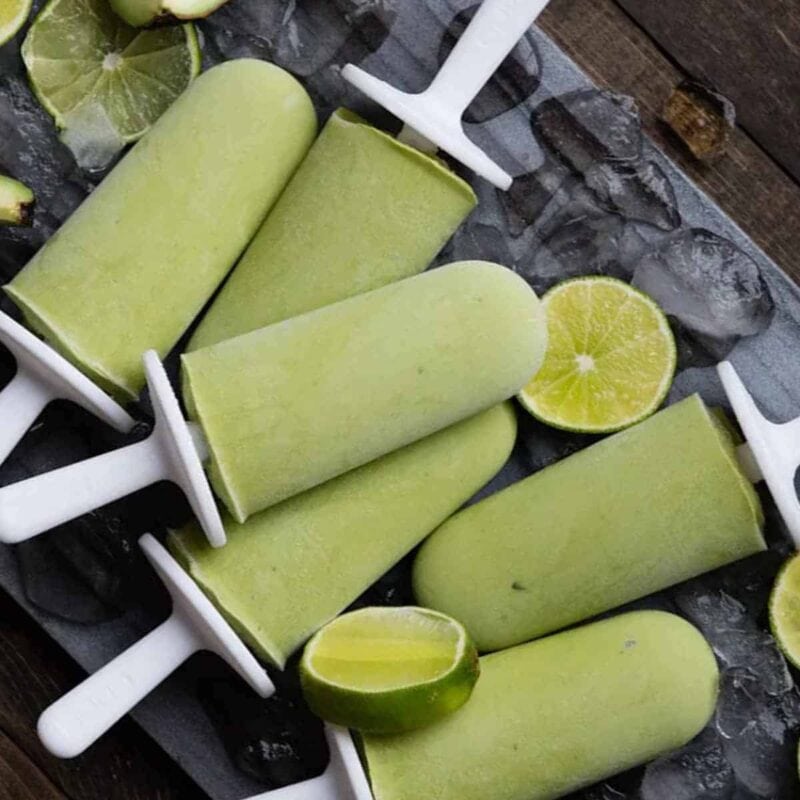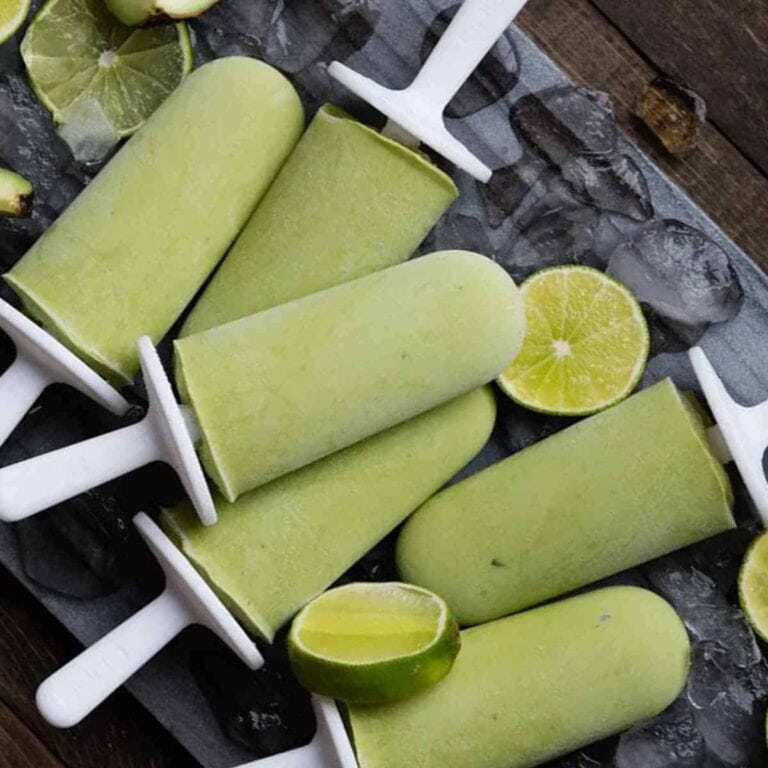 Healthy Popsicle Recipe
This healthy popsicle recipe is creamy and refreshing on a hot summer day. Slightly sweet with loads of tangy fresh lime juice and plenty of creaminess from the avocado and coconut milk, it's hard to believe these are a part of our our Seasonal Cleanse Cleanse …. but they totally are!
Ingredients
1

avocado

weighs about 8 ounces

1

cup

spinach

1

can

coconut milk

14-oz light or full-fat

¼

cup

lime

juice

2

tbsp

maple syrup

1

tsp

vanilla extract
Instructions
Puree the ingredients in a blender until very smooth.

Pour into popsicle molds or paper cups with wooden popsicle sticks.

Freeze until firm, at least 4 hours, preferably overnight.
Nutrition
Calories:
130
kcal
,
Carbohydrates:
11
g
,
Protein:
1
g
,
Fat:
9
g
,
Saturated Fat:
5
g
,
Polyunsaturated Fat:
1
g
,
Monounsaturated Fat:
3
g
,
Sodium:
60
mg
,
Potassium:
218
mg
,
Fiber:
2
g
,
Sugar:
4
g
,
Vitamin A:
523
IU
,
Vitamin C:
8
mg
,
Calcium:
18
mg
,
Iron:
1
mg
FAQs
Are popsicles good for my diet?
Yes! Well… they can be. The popsicle recipe above is incredibly refreshing and made the cut for my Seasonal Cleanse. If you choose to buy popsicles, def read the labels. Actual healthy popsicles should be made with only real ingredients, no artificial dyes, colors, or 'natural flavors.'
Are there healthy ice pops?
The best store-bought pops I've found are Chloe's Pops. Yet if you wanna go the homemade route, then check out these fun and simple recipes!
What are the healthiest popsicles?
Your body will thank you for choosing the popsicles above for a snack. They've got some great healthy fat, are low in sugar, and taste amazing… the perfect pop of lime!