Finding healthy snacks for weight loss is a priority for me because once I'm hungry, it's over. Today I'm arming you with a ton of easy and delicious weight-loss snacks that will fill you up and fuel you throughout the day. These are the best snacks for weight loss and are just dang tasty too.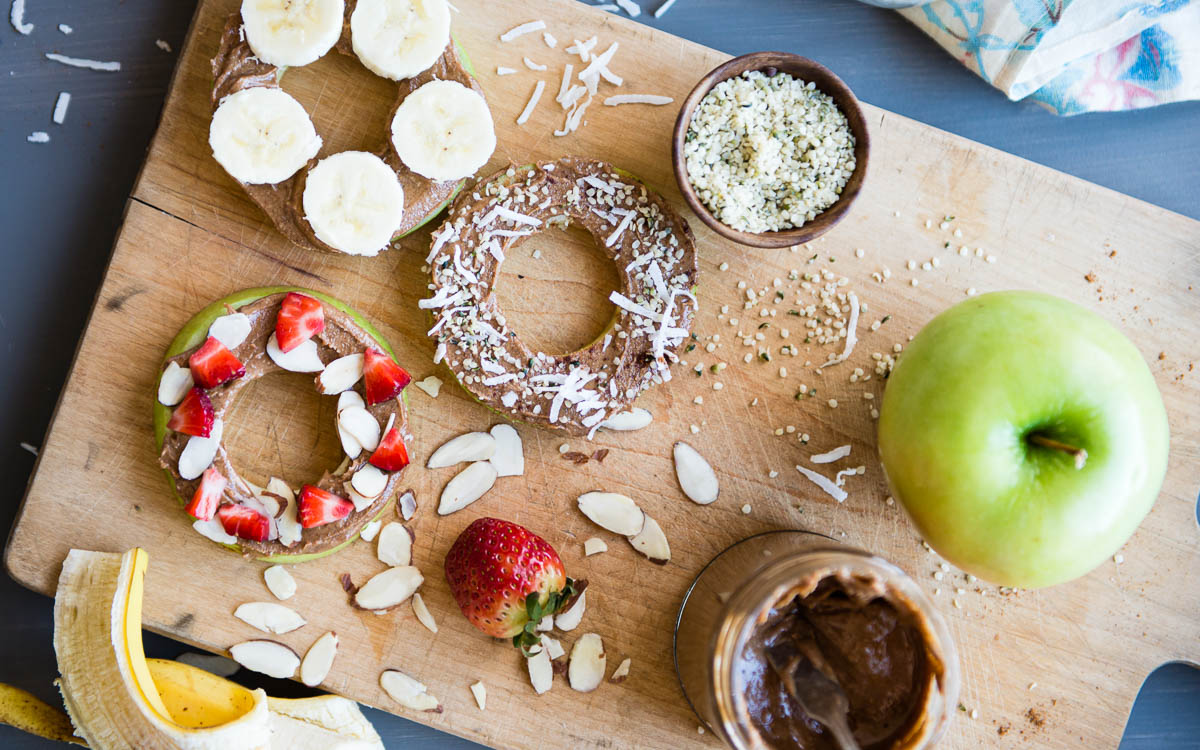 Hunger usually hits me around 10:30 am while grocery shopping or doing a Lowe's run. After running around the store, I catch a glimpse of the junk food by the register. My stomach immediately starts to ache, then my tastebuds salivate and it's hard to turn down a cheap, tasty snack at that moment.
Table of Contents
Then there's bedtime when I realize I didn't eat enough for dinner and I don't want to go to bed hungry. The easy choice is something quick and dish-free, which usually isn't very healthy.
Can you relate?
This is how we've been trained to fuel our body in a busy world — last minute and convenient. Yet it's not going to get us the body we want. A strong, energetic body takes nutrient-rich snack fuel. I make a snack plan that I can switch up as needed day to day.
The Best Snacks
With the help of a holistic nutritionist back in 2011, I learned the secret to a wholesome snack to keep my health goals on track. A snack should keep you full until your next meal, and to do that it needs two important ingredients:
Healthy Fats: This will help satisfy your hunger cravings and help your body absorb the nutrients in the snack.
Protein: This will fuel your body and help build muscle. I prefer plant-based protein found in nuts and seeds, yet it's totally up to you.
If a snack meets those two requirements, then I move on to what craving I have. Do I want something salty? Tart? Sweet? That's when the "flavors" come into play. The below snack list covers a variety of taste preferences, so dive in and find a new favorite!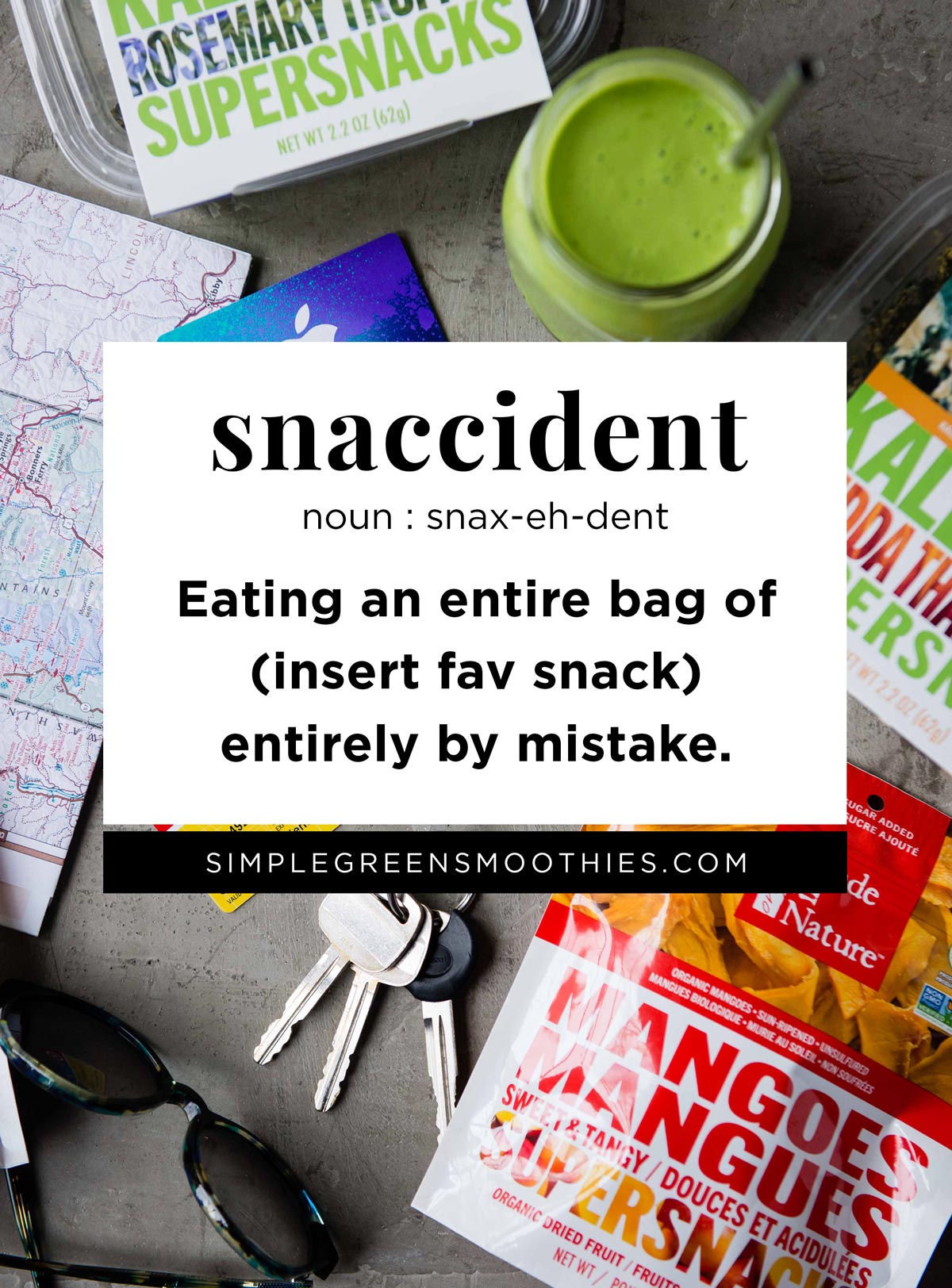 Healthy Snacks for Weight Loss
Research shows a correlation between nutrient-dense snacking and breaking the cycle of overconsumption. If your body doesn't dip into "hangry" status, often leading to nutrient-poor, energy-dense foods, then you won't constantly be filling up on food that isn't filling long-term.
Below is my list of plant-based snack recipes that are packed with protein, healthy fats and flavor explosions. Some take five minutes or less, and others can be made in advance and enjoyed throughout the week. I hope you enjoy some of these snack recipes and reach your weight loss goals.
Baked Weight Loss Snacks
Now, there is no secret snack that will have you dropping the lbs. And I don't advocate for anything that touts a "get skinny quick" mentality. A healthy weight is achieved through healthy patterns in all areas of your life.
Making good snacking choices can lead to making good meal choices, which can help you sleep better and have more energy to regularly move your body. See how this works?
When I talk about healthy snacks for work or sleep tea or a post-workout smoothie I'm showing you how I try to use food to fuel my body in a beneficial way. This might take some time to figure out, yet I feel my best when I'm eating food that helps me. Now, let's see the snacks!
No-Bake Weight Loss Snacks
If you want options that don't require heating/baking, then I've got those, too! These recipes are just as easy to make in bulk to enjoy throughout the week. In fact, I usually pick three snacks and prep enough to rotate through to keep up the variety yet stretch my dollars and time further.
Snacking Dips
Sometimes just having a good dip on hand will help me eat more fruits and veggies. And these dips are heavy hitters: not only are they tasty, but they are also working overtime delivering healthy fats, protein and more so you can feel full eating a plate of cut vegetables.
Make a big batch of any of these then store them in individual portions so you can grab them whenever you want. Feel like over-achieving but don't have the time? Take just 15 minutes and pick some of your favorite produce, wash and chop and pack those into single servings as well so you've got winning combos to grab whenever the snacking mood strikes.
FAQs
The key to weight loss success is having the right kind of snacks on hand that'll satisfy your cravings, encourage weight loss, and pretty much put the HANGRY beast to bed.
Oftentimes, we think we are hungry when we are not. Thirsty and hungry are two signals the body tends to mix up. So if I'm feeling hungry, I reach for a glass of water before I even toy with the idea of a snack. If I'm still hungry 20 minutes later, then it's time to fuel up.
Which one of these snacks sounds like a winner to you? Drop a comment below and let me know what you want to snack on this week!