Recently, I stumbled across an article that talked about toothpaste ingredients and the issues they can actually cause rather than prevent— and it startled me. I know there are TONS of natural toothpaste companies out there nowadays… yet they're a bit pricey. If I can make something simple + effective at home for a fraction of the price, why not? Here's my very own homemade toothpaste recipe… full of only the good stuff.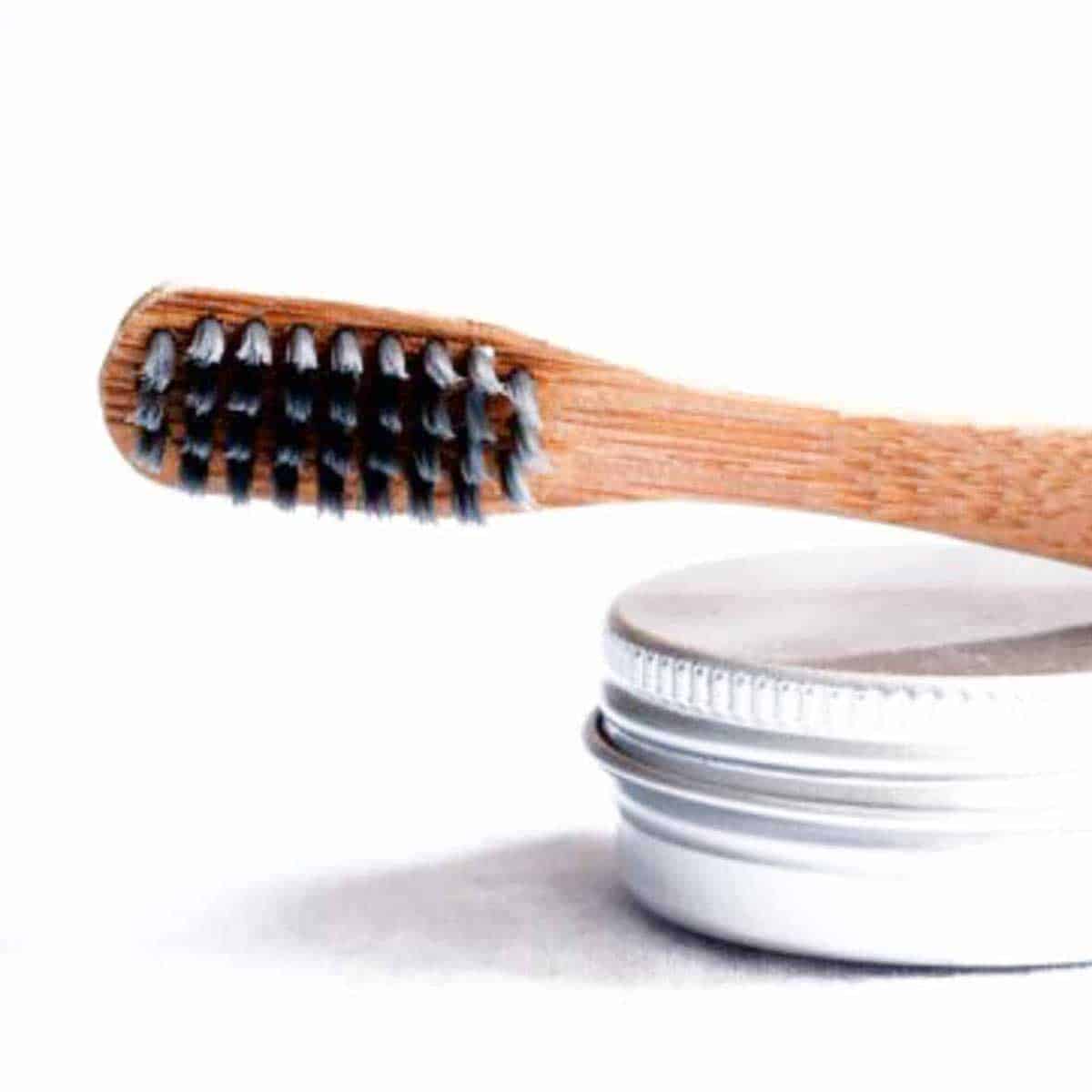 I can honestly say this is the best natural toothpaste I've tried, and that's saying something since I've been on the hunt for a great option for a while!
Note: There is no fluoride in this recipe. Depending on your stance with this, feel free to add in a fluoride product or use a fluoride mouthwash afterwards.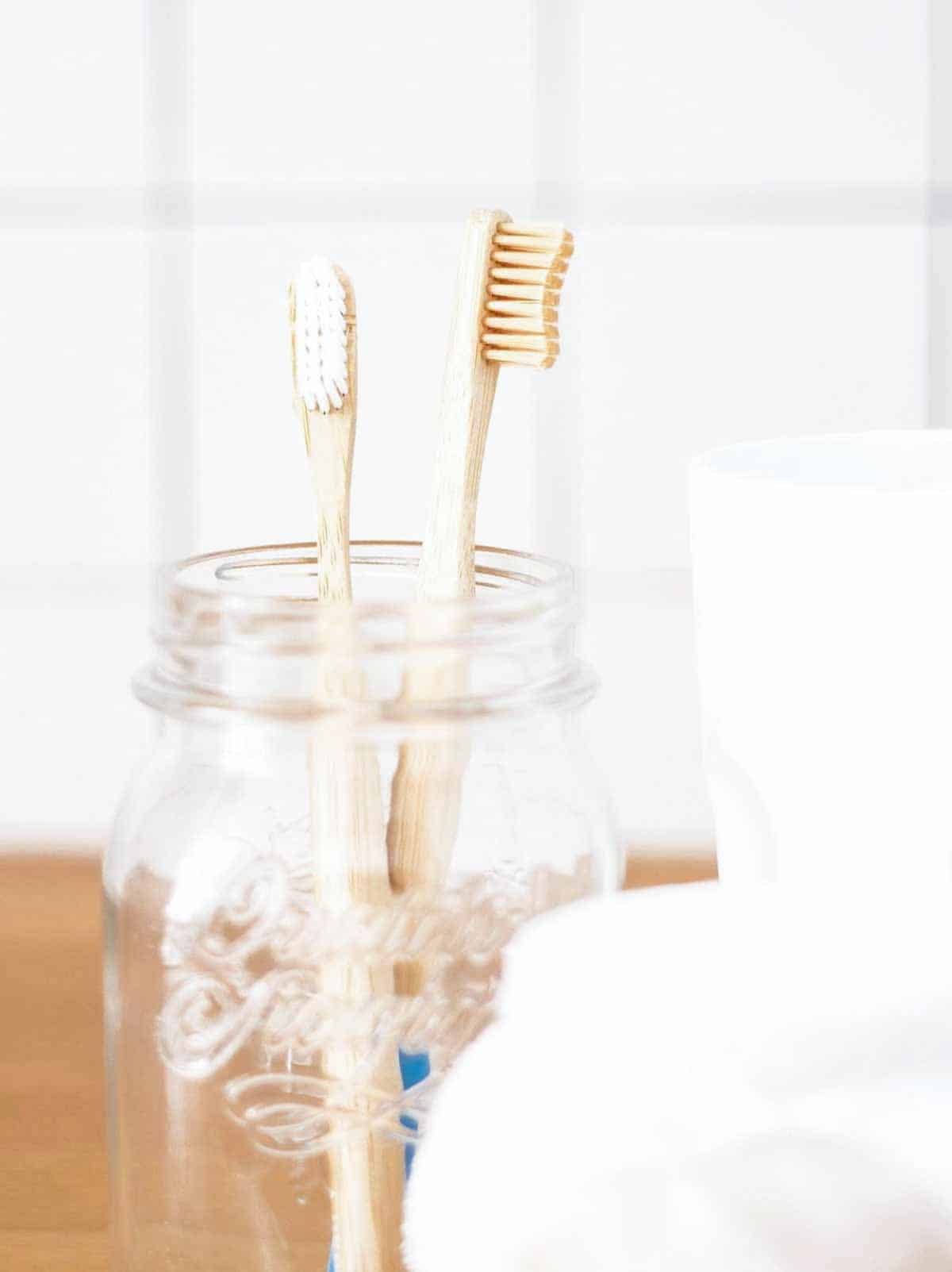 Common toothpaste ingredients
Two ingredients that have a pretty bad wrap are:
1. Glycerin: It gives toothpaste a nice creamy texture and coats the teeth for "protection", yet at the same time it also stops re-enamalization (so cavities can't self-heal.)
2. Sodium fluoride: A by-product of aluminum manufacturing that is found in rat poisons and industrial pesticides).
Scary stuff, huh? Well, rather than freak out about it every time I brush my teeth, I decided to make some homemade toothpaste sans weird stuff. And yes— I threw in some wonderful coconut oil that I'm beyond obsessed with and it's millions of effective uses.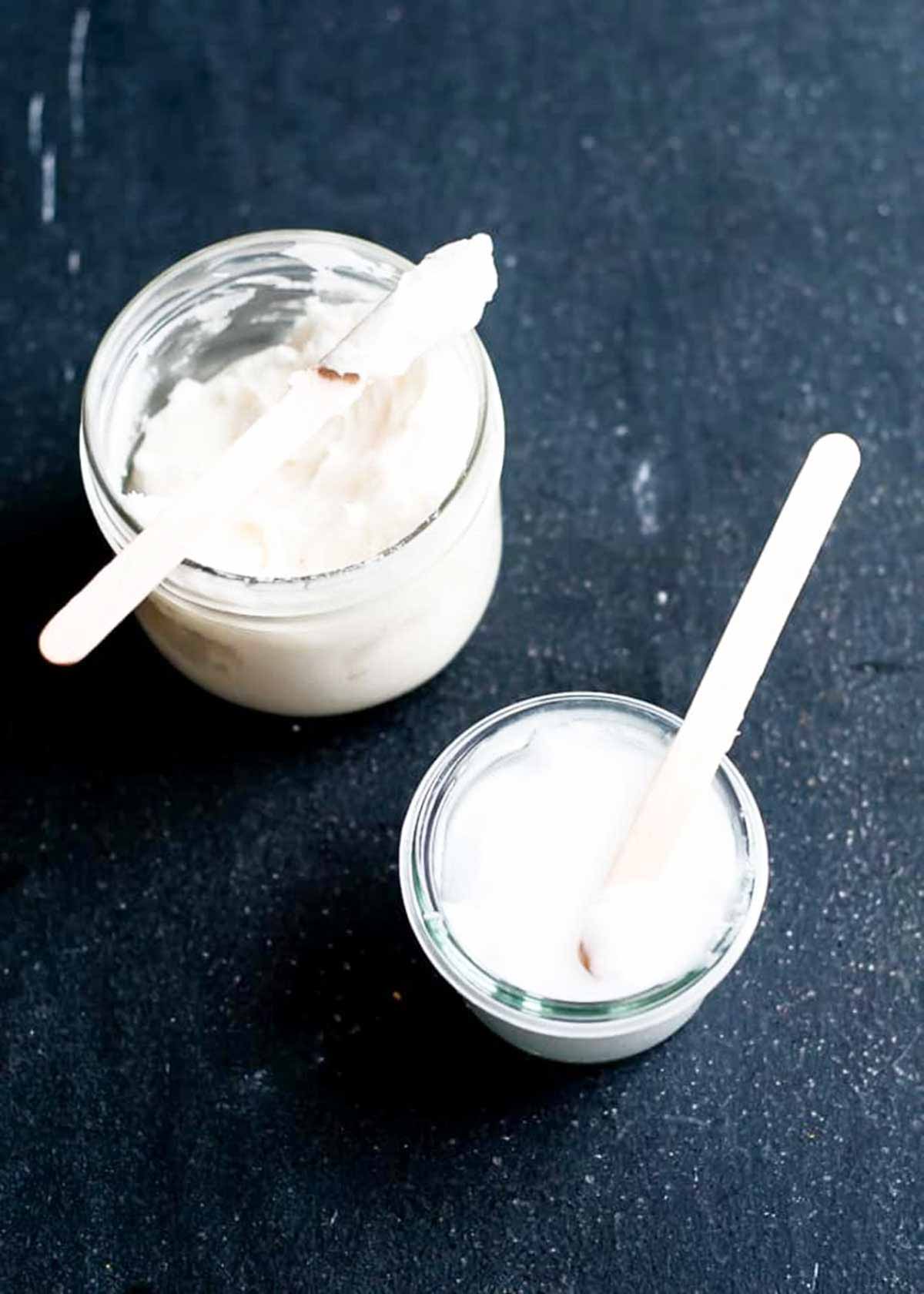 Natural toothpaste recipe
Once I started experimenting with a homemade toothpaste recipe, I was pleasantly surprised to find out how few ingredients I actually needed. My recipe has 4 ingredients, with an optional 5th if you add in activated charcoal. Not only is this recipe simple, it contains only plant based ingredients that are common. No weird chemical compounds or additives here!
When whipping up a batch of this homemade toothpaste, I typically triple the batch. That way each bathroom has its own container, so there's no family fights over the jar. To keep the ingredients light and airy, I use an immersion blender rather than mixing with a blender or food processor.
Antibacterial essential oils
If you choose the right essential oils, then you can create a strong antibacterial toothpaste. I suggest these essential oils, which I typically purchase from Plant Therapy:
Grapefruit Oil
Peppermint Oil
Tea Tree Oil
Orange Oil
Lemongrass Oil
I am thrilled to have found a homemade toothpaste replacement that I actually enjoy using as well as have fun making. I like that I can tweak the recipe depending on my personal preference at the time (sweeter, minty, fruity, etc— it's all about what essential oils I put in it). This summer I made a batch with grapefruit oil and it has a citrus-tang to it, which was refreshing. Now I am using eucalyptus oil and I love the minty taste.
How to store DIY toothpaste
I like to store homemade toothpaste in a wide-mouth mason jar or leak-proof metal tin. Use a popsicle stick to dip into the toothpaste and and then spread your toothbrush. You can also use a squirt bottle and cut a wide tip on it to help it come out.
Homemade Dog Toothpaste
YES… I made this recipe for me and my family… yet it also works with dogs! Since my sweet dog (Barrett the Huskador), cannot resist licking and swallowing everything in his face, I made this for him too. Since they are completely natural ingredients, there's no harm if he licks it while I brush.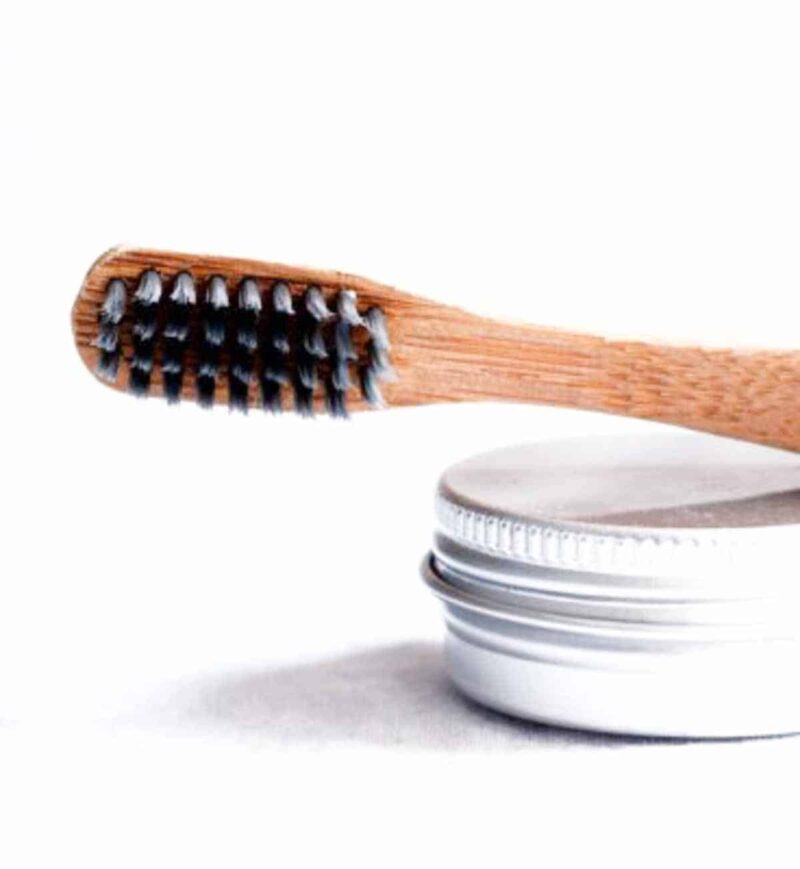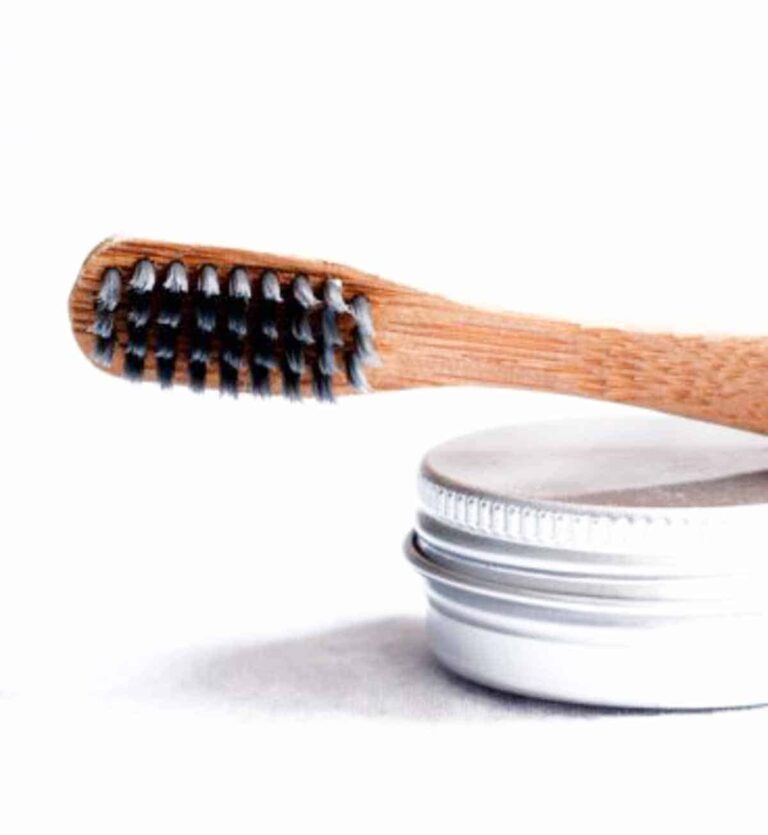 Homemade Toothpaste DIY
Clean those pearly whites with this yummy and healthy homemade toothpaste with coconut oil.
Equipment
mixing bowl

air tight container
Ingredients
6

tbsp

coconut oil

6

tbsp

baking soda

25

drops

essential oil

eucalyptus, grapefruit, peppermint

1

tsp

stevia

or more if you like it sweeter

activated charcoal

optional
Instructions
Mix all ingredients together in a bowl. I used my to whip it really well and give it a light creamy texture.

Pour into a mason jar and seal it up until ready to use.
Notes
Getting it out of the mason jar can be an adjustment. Use a popsicle stick to dip into the toothpaste and spread nicely onto the toothbrush. You can also use a squirt bottle (you will need to cut the pointed tip wider).
Adding activated charcoal can be a gentle way to whiten your teeth.
Nutrition
Calories:
23
kcal
,
Carbohydrates:
0.2
g
,
Fat:
3
g
,
Saturated Fat:
2
g
,
Polyunsaturated Fat:
0.05
g
,
Monounsaturated Fat:
0.2
g
,
Sodium:
657
mg
,
Calcium:
0.03
mg
,
Iron:
0.001
mg
Other DIY recipes
If this natural recipe has piqued your interest in more natural products you can use in your home, then I've got some more great recipes for you. These recipes are plant based versions that seriously work, just like this homemade toothpaste recipe: