Have you ever wanted to make some homemade seasoning mixes, yet you weren't sure how? I'm sharing my homemade taco seasoning mix today, originally created for my cookbook, Simple Green Meals. It's got just the right amount of heat and adds a burst of flavor to a variety of dishes.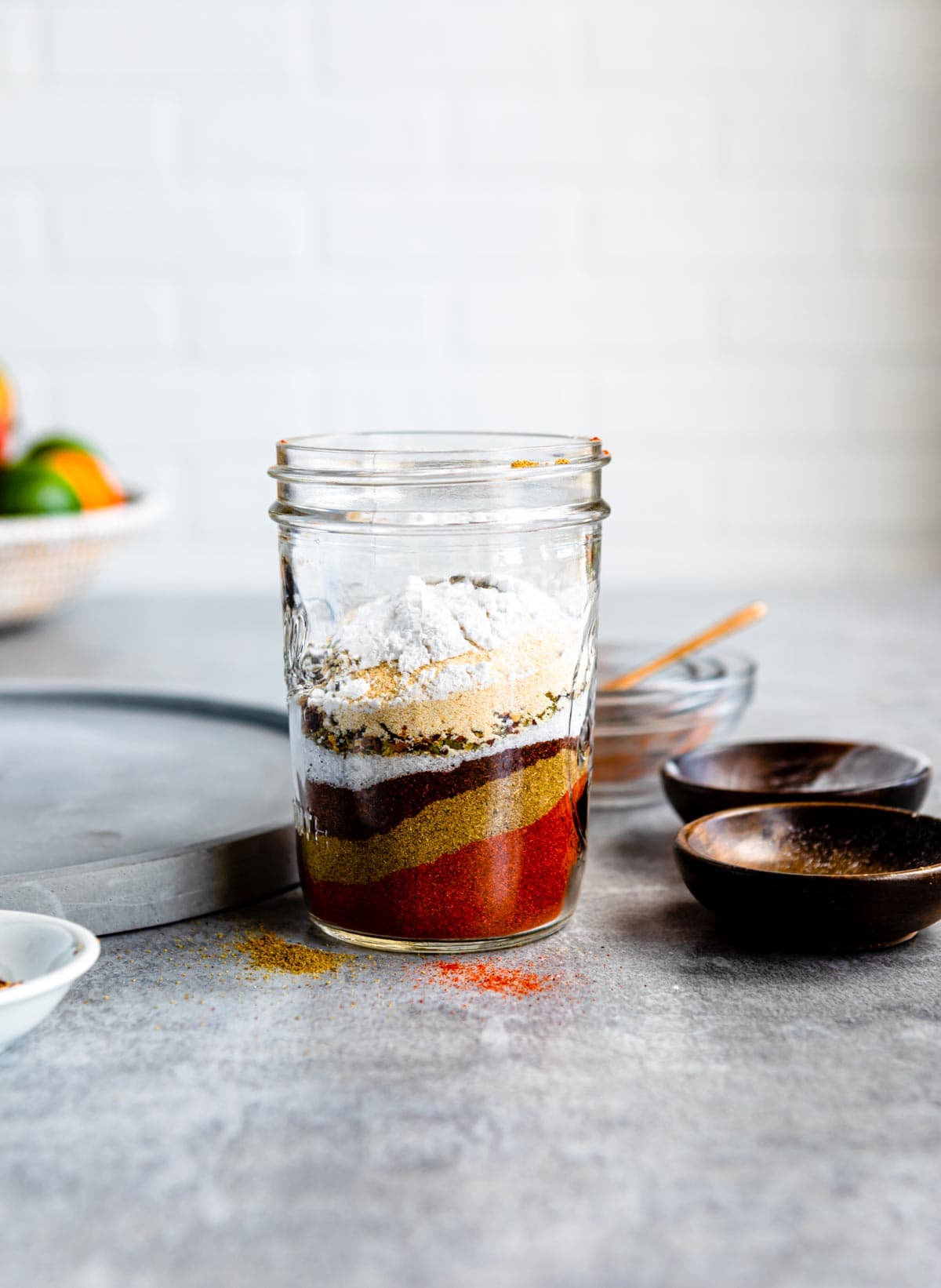 Making seasoning mixes at home is super simple and you know exactly what's in them. I also am a bit picky when it comes to seasoning, so I made my own to get it just right every time. 
Table of Contents
Taco Seasoning Ingredients
Homemade seasonings might sound hard yet they aren't! If you cook a few meals at home a week then you probably already have the necessary ingredients for this recipe. To make my taco seasoning, grab the following ingredients: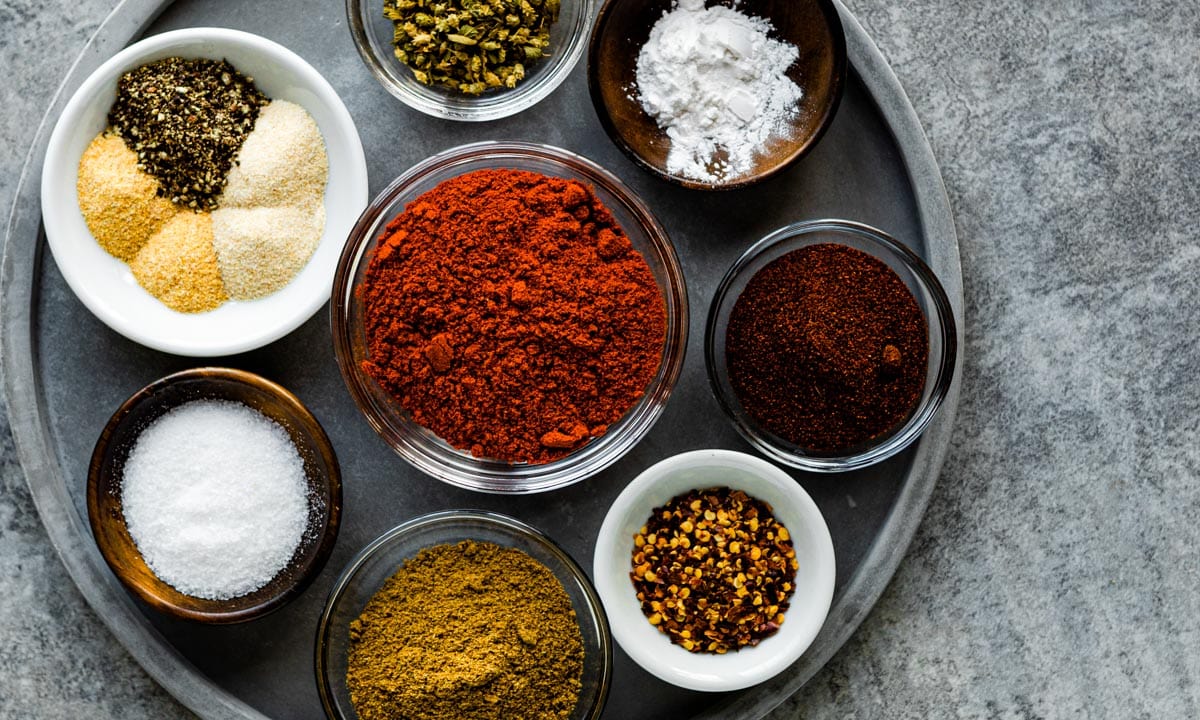 Chili powder: often a mix of a few Tex-Mex style spices and can be bought in bulk.
Paprika: sweet a smokey, one of my fav spices to add to just about any savory recipe.
Cumin: earthy and smokey, this is the base of many spice mixes.
Sea salt: brings out the other flavors nicely. If you use this in the seasoning then there's no need to add extra!
Cayenne pepper (optional): slightly sweet with a peppery undertone. Omit if you are sensitive to spice.
This recipe doesn't take anything fancy or hard to find. Feel free to add onion or garlic powder, red pepper flakes or other additions.
How to Store
Make sure this is stored in an airtight container. Whether you reuse a spice jar or make a big batch and use an 8oz mason jar, secure that lid tightly. 
Your homemade taco seasoning should last several months, yet you may find yourself reaching for it all the time! 
How to Use Homemade Seasoning
I've got several recipes that are great when seasoned with this recipe. It really is an all-purpose mix that can elevate almost any vegetable and turn any dish into a flavorful creation:
You can also add it to crispy tofu, eggs, roasted veggies and more. I love mixing up flavors and spices so don't be afraid to try it on anything you want!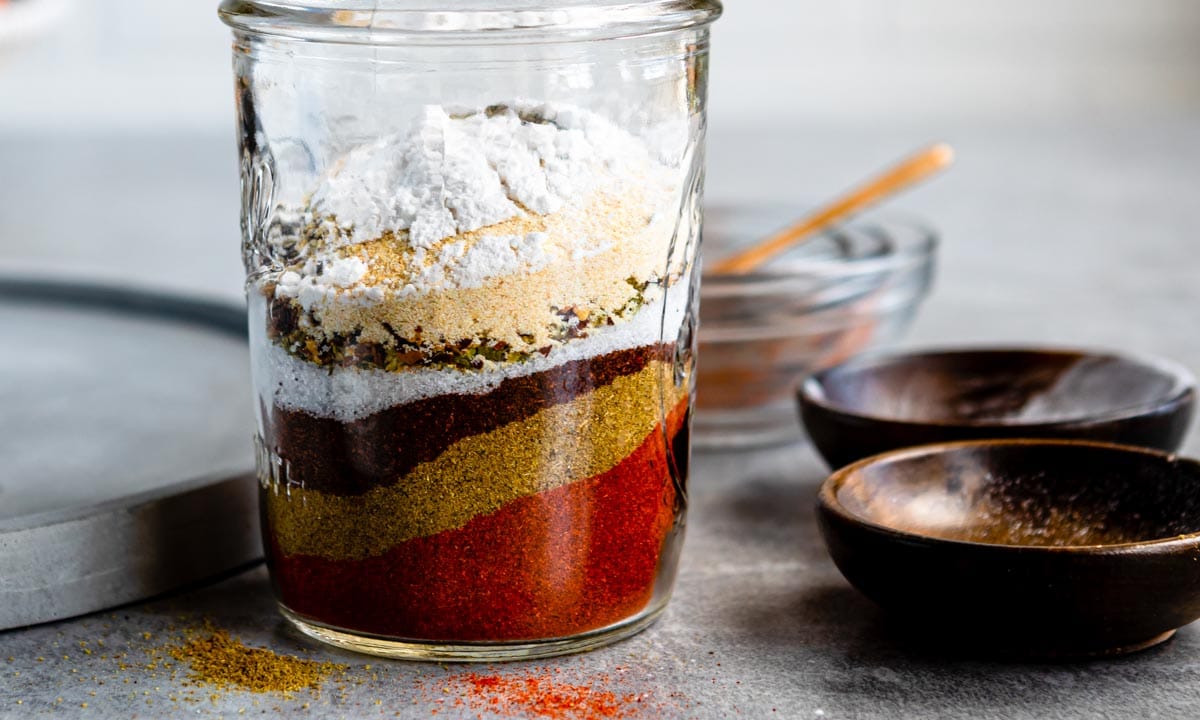 Common Taco Seasoning Questions
What can I use if I don't have taco seasoning?
If you don't have a ready-made seasoning blend on hand, no worries! You can add chili powder, cumin, sea salt, paprika and cayenne pepper to a jar with a lid and shake well to combine. My recipe makes enough to use several times, so you're covered!
What's in store-bought taco seasoning?
Prepackaged seasoning often has additives to preserve flavor. Ditch the weird ingredients and make your own instead! You can make a large batch and keep it right in the spice drawer to use whenever you want. 
How do I make my own taco seasoning?
It's so easy! Just measure the desired ingredients into a jar and shake or stir well to combine. Store in the spice drawer until you're ready to use. 
Homemade Kitchen Staples
Plants are easier to consume when they taste good. If you're new to plant-based eating or just want to add more plants to your daily meals, yet need them to be less bland, I get it! I have some staple recipes I keep in my pantry and fridge just to give me a variety of ways to make vegetable munching more enjoyable.
With these recipes on hand, you'll never find a dull bowl of veggies again! What's your favorite way to season and dip your vegetables? Leave a comment and let me know!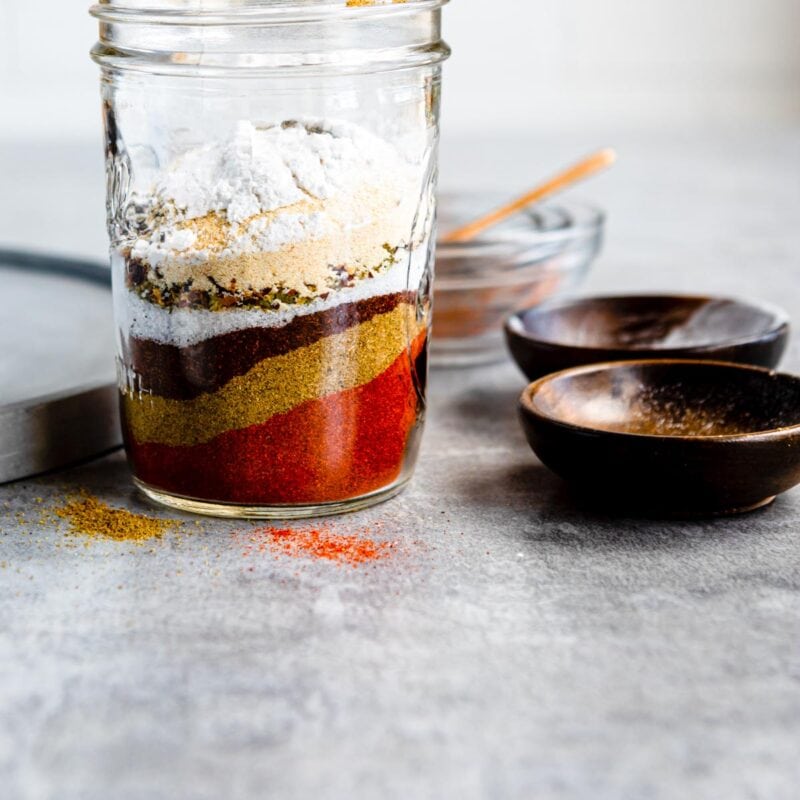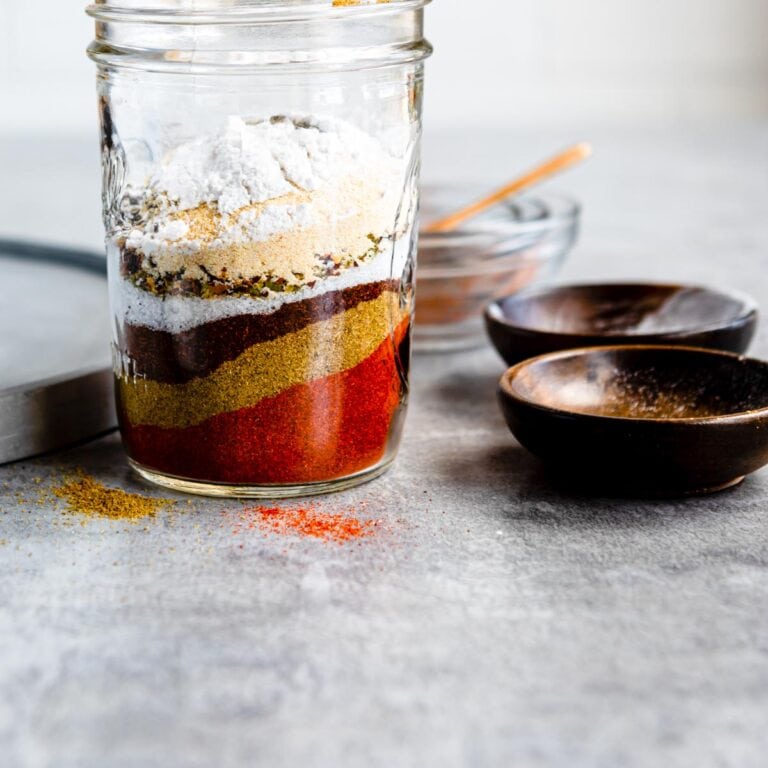 How to Make Taco Seasoning
This simple spice blend can be made once and used for the next several taco nights. It is simple and the perfect base for many culinary creations. Don't be afraid to add it to tacos, soup, roasted veggies and more.
Ingredients
6

tbsp

chili powder

2

tbsp

cumin

ground

4

teaspoons

sea salt

4

teaspoons

smoked paprika

1

teaspoon

cayenne pepper

optional
Instructions
In an 8-oz mason jar with lid, combine all the ingredients. Attach the lid and shake well.

Store in a cool, dry place.
Notes
This recipe is meant to be basic, so feel free to add in garlic powder, onion powder or the spices of your choice to make this your own. 
If you use taco seasoning on a regular basis then you can double or triple this recipe. 
I often buy spices like chili powder and cumin in bulk so that I have plenty on hand for blends like this.
Nutrition
Calories:
26
kcal
,
Carbohydrates:
4
g
,
Protein:
1
g
,
Fat:
1
g
,
Saturated Fat:
0.2
g
,
Polyunsaturated Fat:
1
g
,
Monounsaturated Fat:
0.4
g
,
Sodium:
1264
mg
,
Potassium:
172
mg
,
Fiber:
3
g
,
Sugar:
1
g
,
Vitamin A:
2395
IU
,
Vitamin C:
0.4
mg
,
Calcium:
37
mg
,
Iron:
2
mg