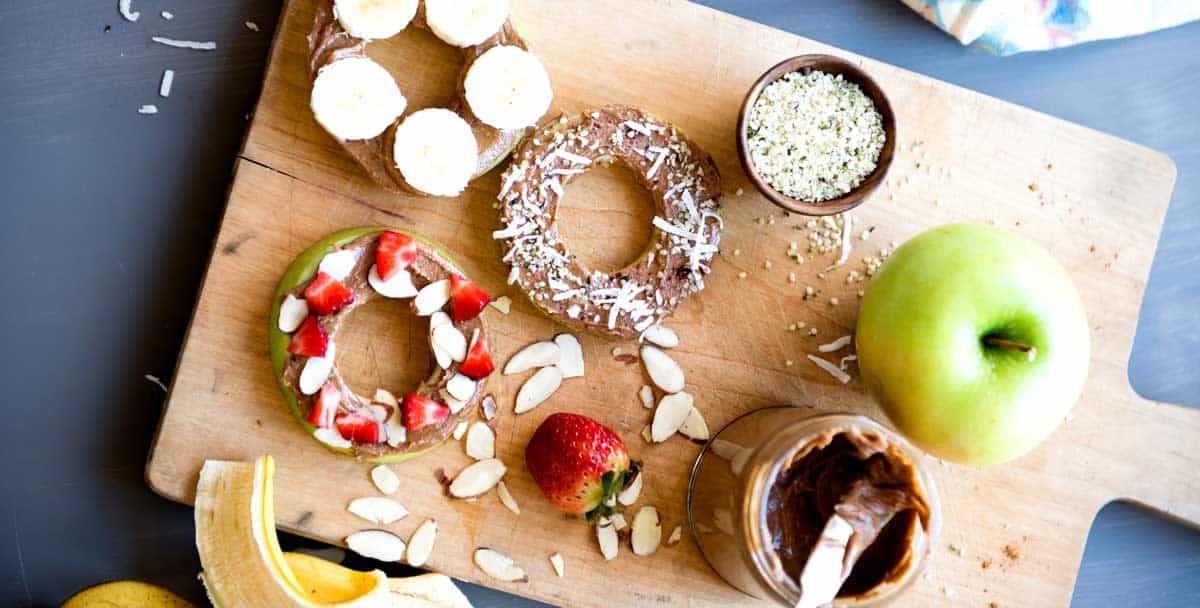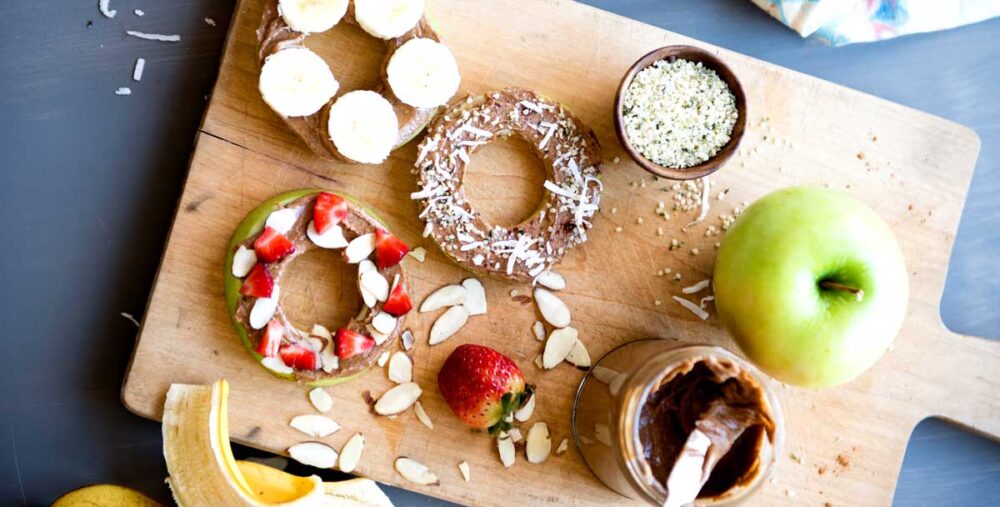 Whenever I fall off the "healthy eating wagon", it comes down to snack time. Healthy snacks for weight loss are a priority for me— because once I'm hungry, it's over.
And it usually hits around 10:30am while grocery shopping or doing a home improvement Lowe's run. After an hour running around the store, I catch a glimpse of the junk food by the register. My stomach immediately starts to ache, my tastebuds salivate and it's SUPER hard to turn down a cheap, tasty snack at that moment.
Then there's bedtime— when we realize we didn't eat enough for dinner and we don't want to go to bed hungry. The easy choice is something quick and dish-free…. and usually not very healthy.
Can you relate?
This is how we've been trained to fuel up our body in a crazy busy world — last minute and convenient. Yet it's not gonna get us the body we were meant to have. A strong, energetic body takes snack fuel that is nutrient rich. We have to make a plan and be ready for anything thrown at us.
That's where healthy snacks for weight loss come into the picture.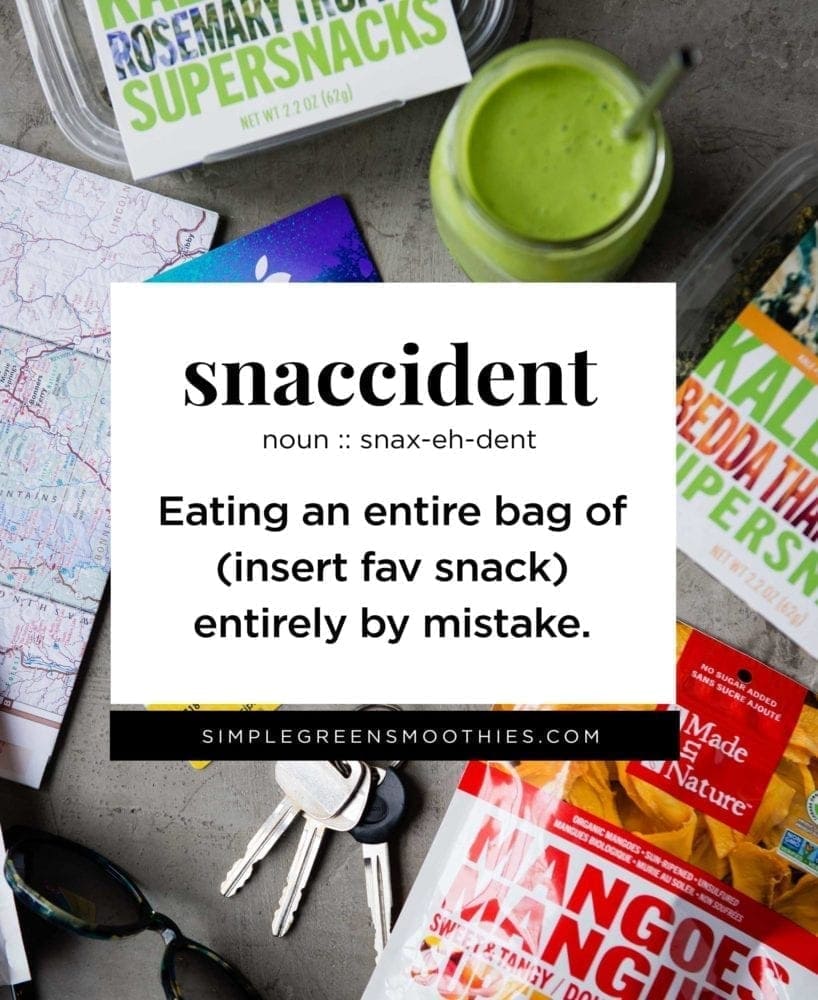 What snacks are good for weight loss?
The key to weight loss success is having the right kind of snacks on hand that'll satisfy your cravings, encourage weight loss, and pretty much put the HANGRY beast to bed. Oftentimes, we think we are hungry when we are not. Thirsty and hungry are two signals the body tends to mix up. So if I'm feeling hungry, I reach for a glass of water before I even toy with the idea of a snack. If I'm still hungry 20 minutes later, then it's time to fuel up.
What makes a healthy snack choice?
Contain Healthy Fats: This will help satisfy your hunger cravings and help your body absorb the nutrients in the snack.
Contain Protein: This will fuel your body and help build muscle. I prefer plant-based protein found in nuts and seeds, yet it's totally up to you.
If a snack meets those two requirements, then I move onto what sorta craving I have. Do I want something salty? Tart? Sweet? That's when the "flavors" come into play.
Is it bad to snack all day?
It really depends on what your snacks are, to decide if it's going to fuel your metabolism. Often times, snacks are foods that have a longer shelf life, less nutrients and less water content. ( Even healthy snacks are cutting corners on your overall health. )
Meals are when we use the most fresh vegetables, fruits, grains and nutrient rich foods. Just like most things, balance is key. And snacks are here for the "gap zone"… yet aren't a substitute for a nutritious fresh meal.
Studies have shown that the "act of snacking" doesn't boost your metabolism (source), yet you can be a conscious snacker and use ingredients that do benefit your metabolism to help you achieve your weight loss results.
10 Best Weight Loss Snacks
If you're not able to have your own snack on hand, some healthy options at most grocery stores are: trail mix, roasted nuts, granola bars, chia + fruit bars, almond butter, etc. Just make sure there's no added sugars to cause you to overeat. 🙂
I want to show you how to make some SUUUUPER simple snack recipes that I often use to fight cravings and nourish my body.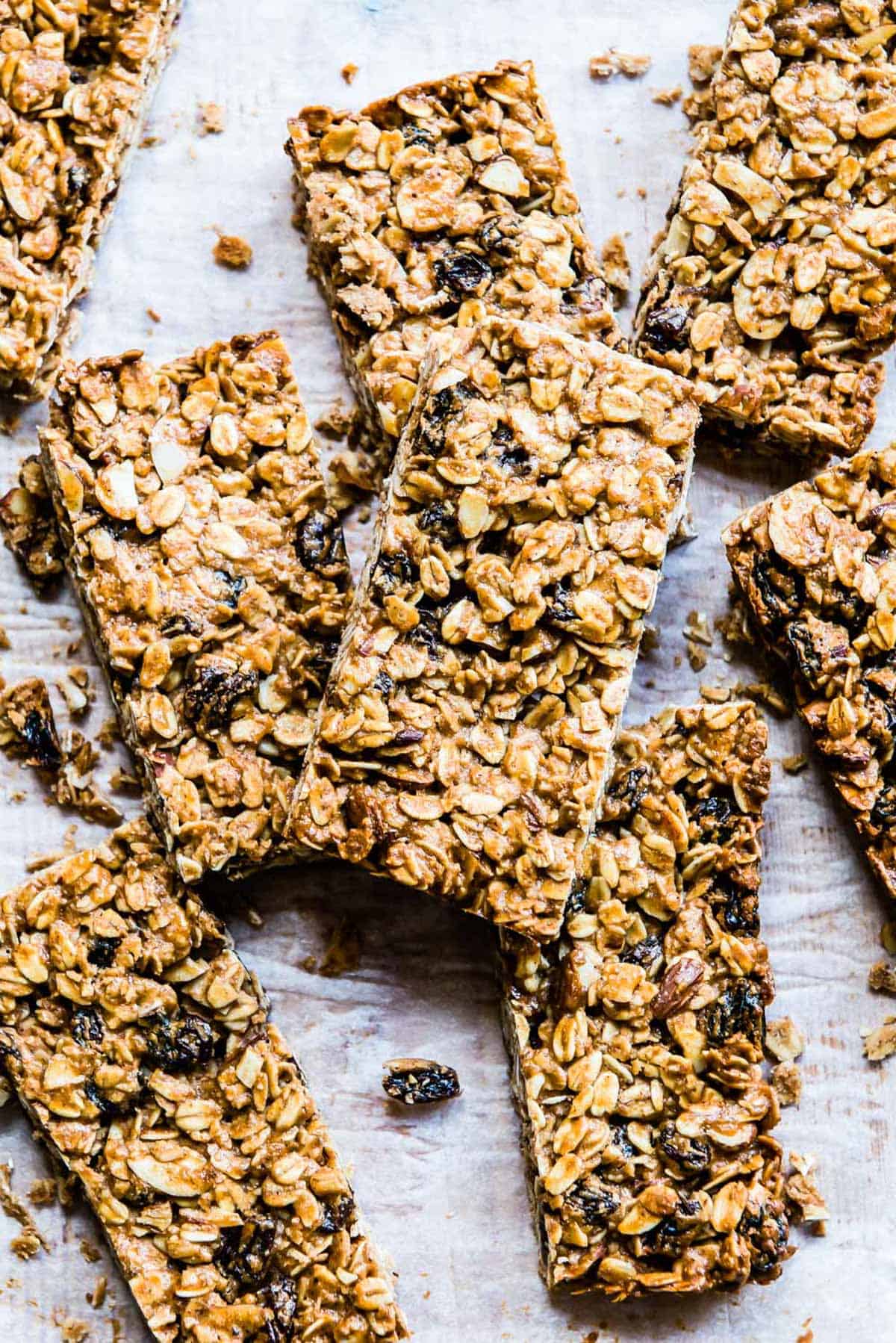 Homemade granola bars : If you're looking for a snack that will give you sustained energy + leave you feeling full, these homemade granola bars are for you!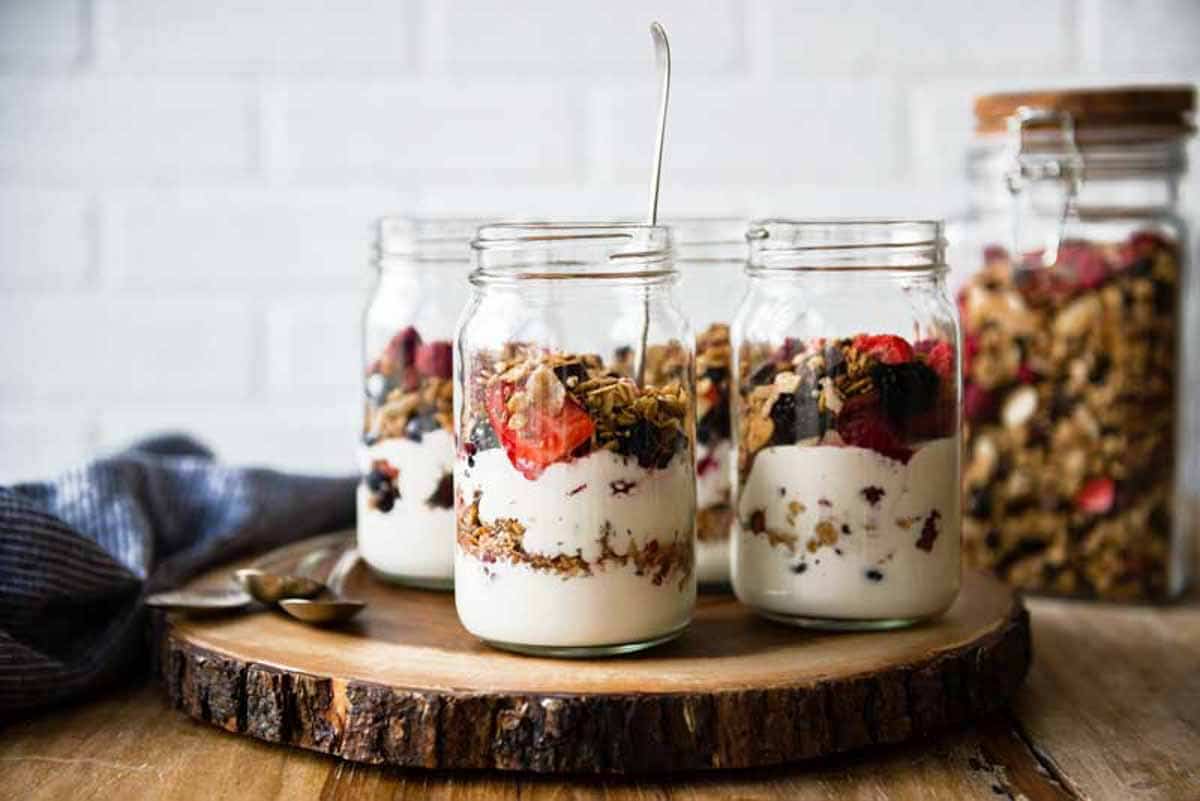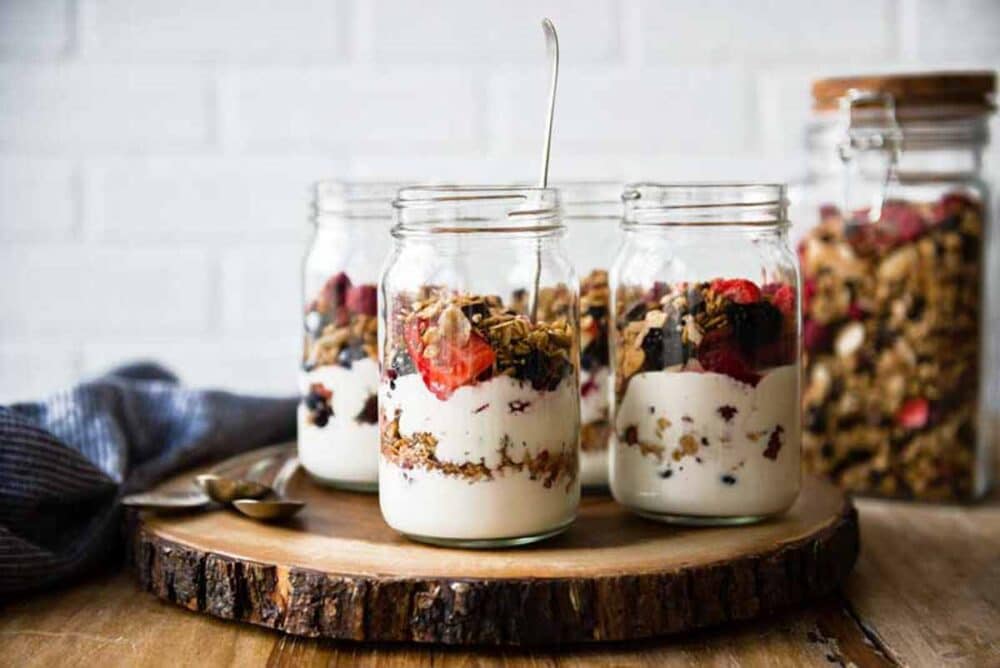 Hearty Parfaits: This fun, easy vegan yogurt is great on its own, or turned into a parfait with the fruit compote and granola.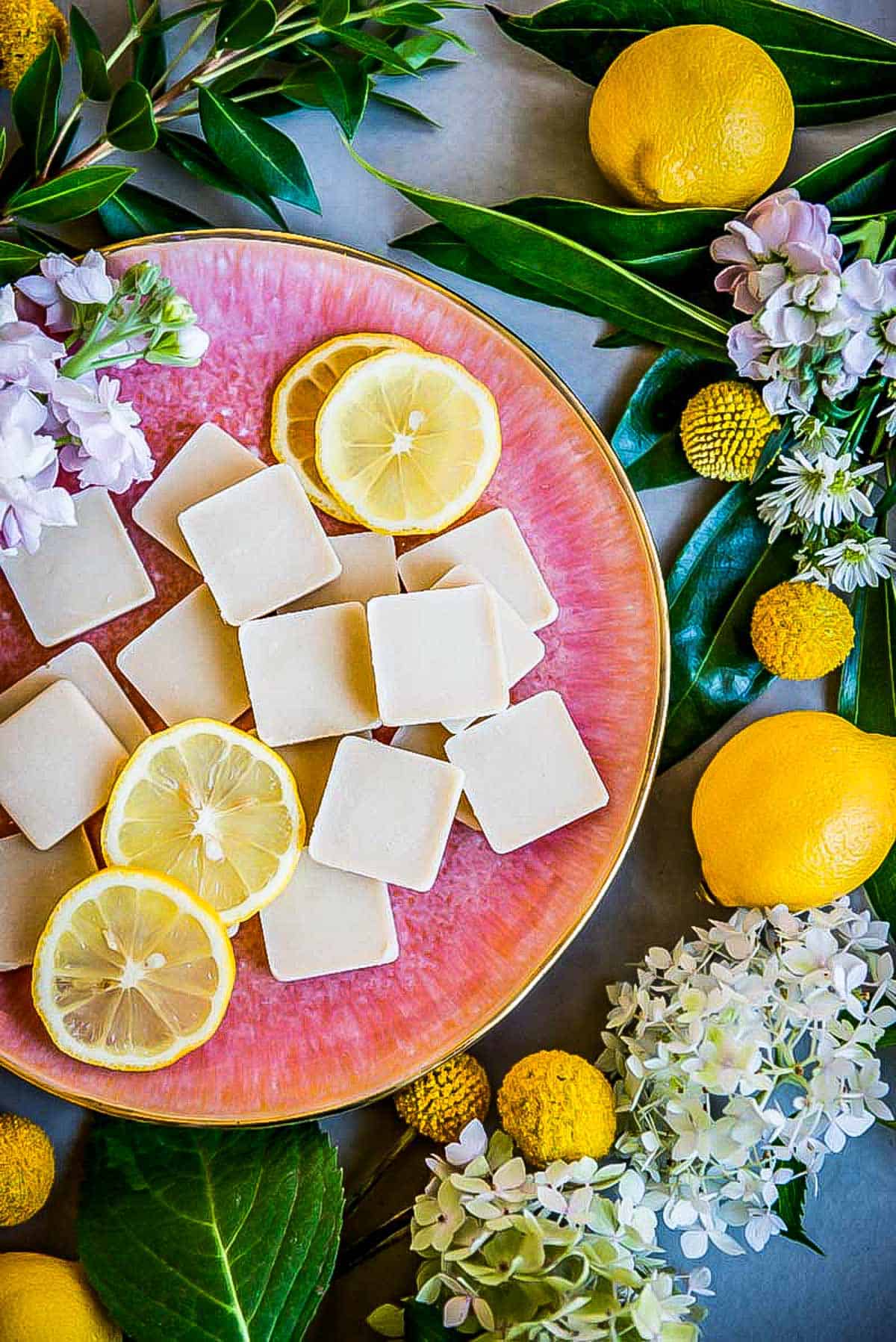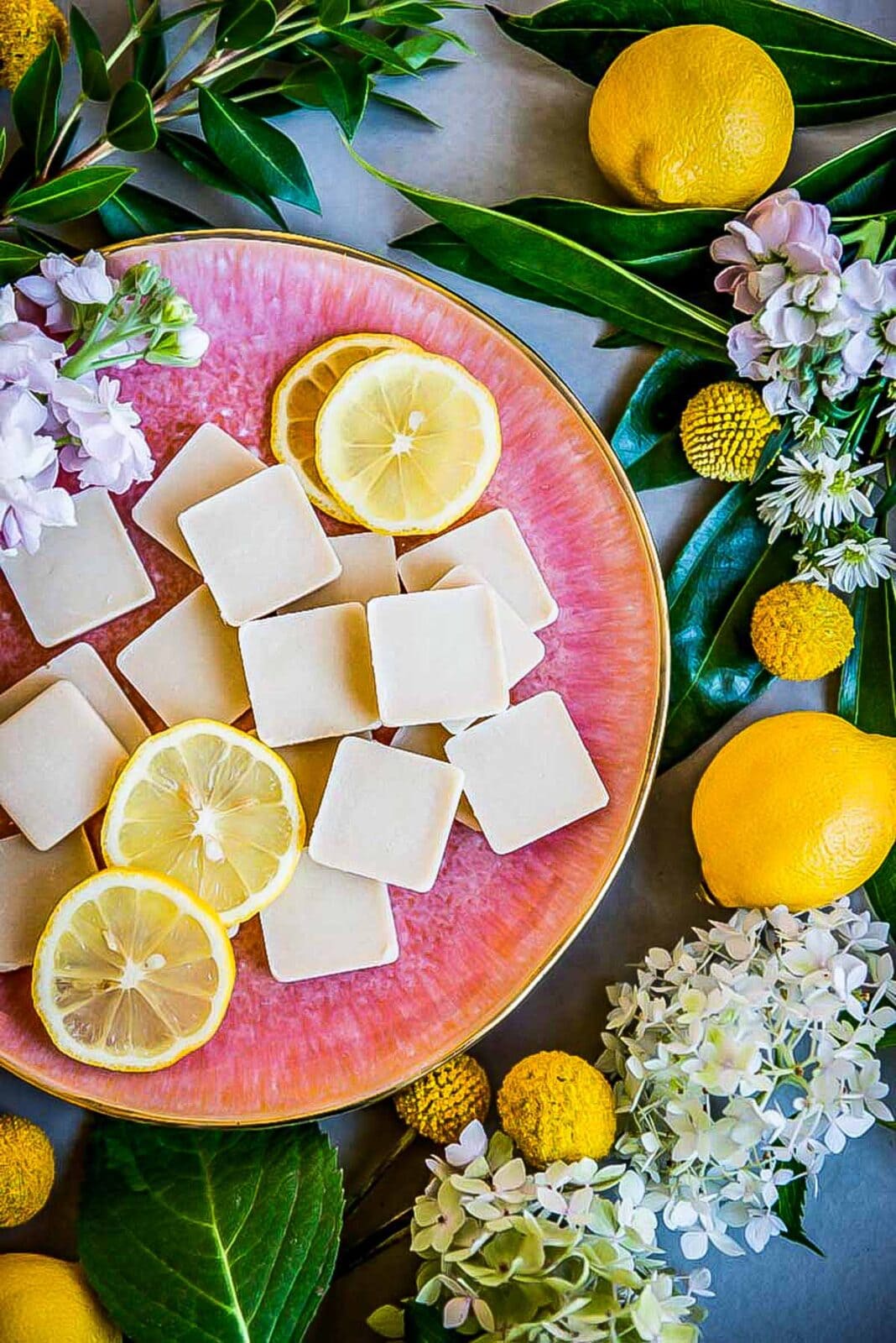 Lemon Fat Bombs: A simple Lemon Fat Bomb has replaced my craving for sugary candy in the afternoon. This plant-based recipe is keto-friendly and refreshing.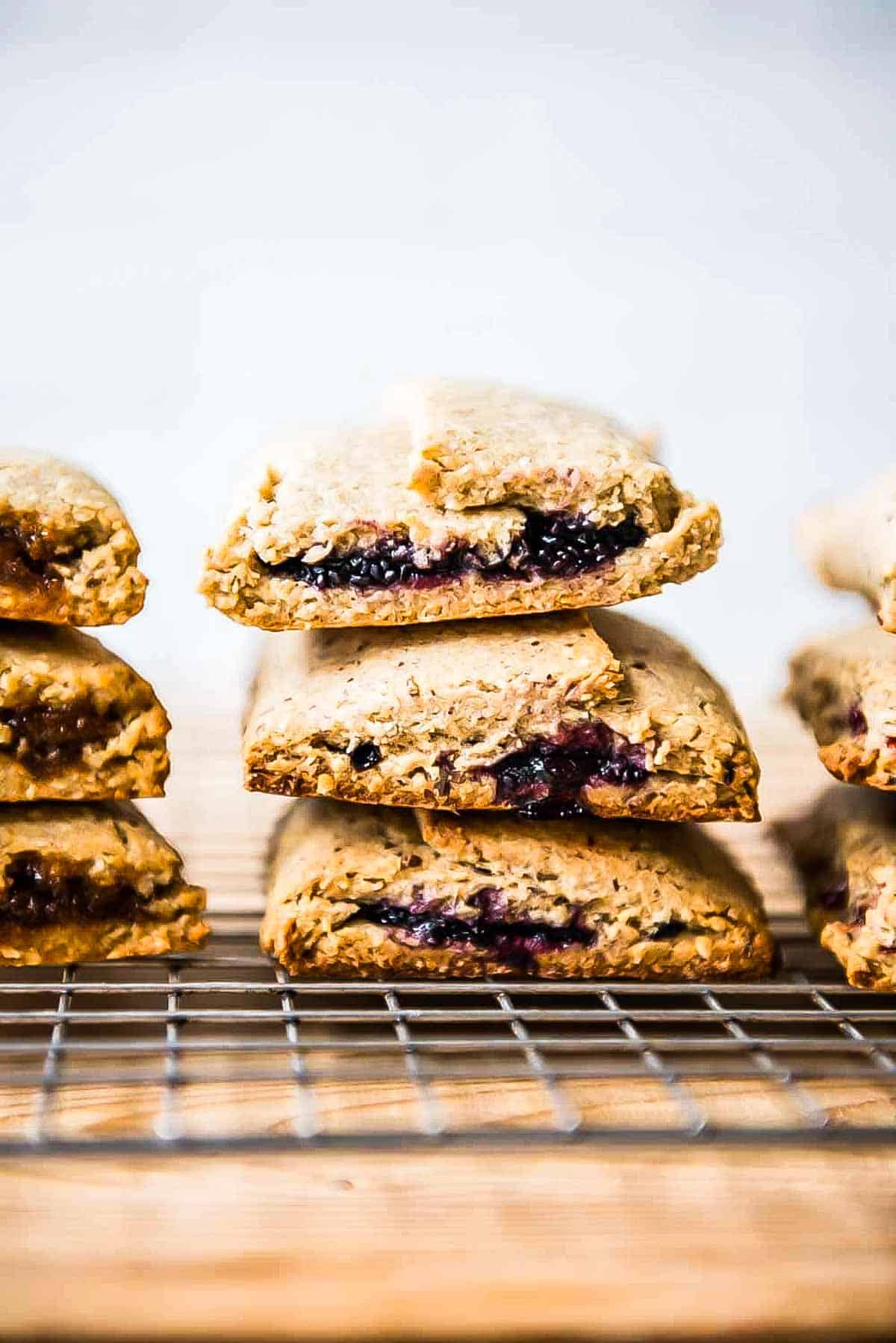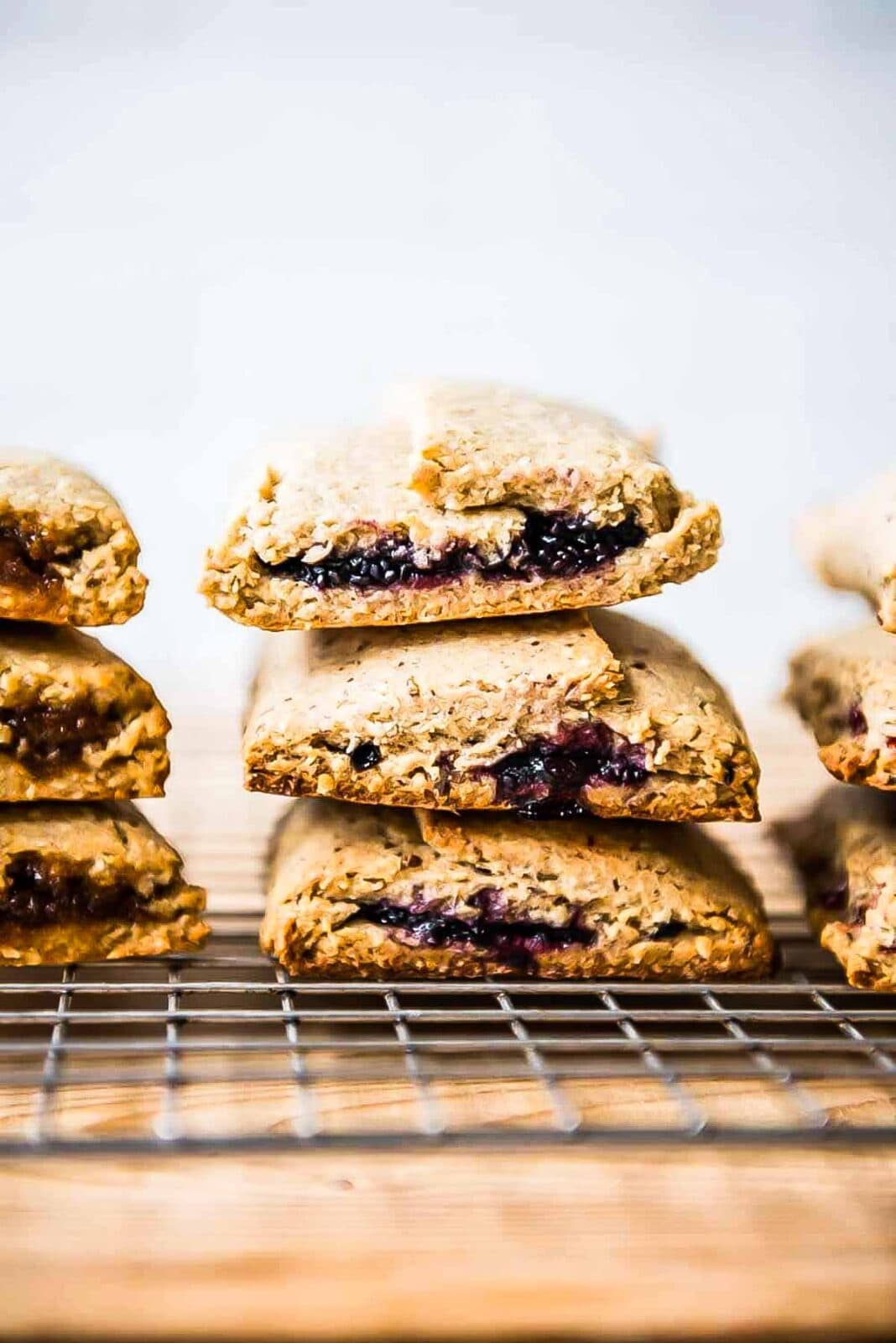 Homemade Breakfast Bars: The classic fruit-filled snack is transformed into a healthy breakfast bar recipe. The oat-studded dough is filled with lightly sweetened fruit jam and baked until golden.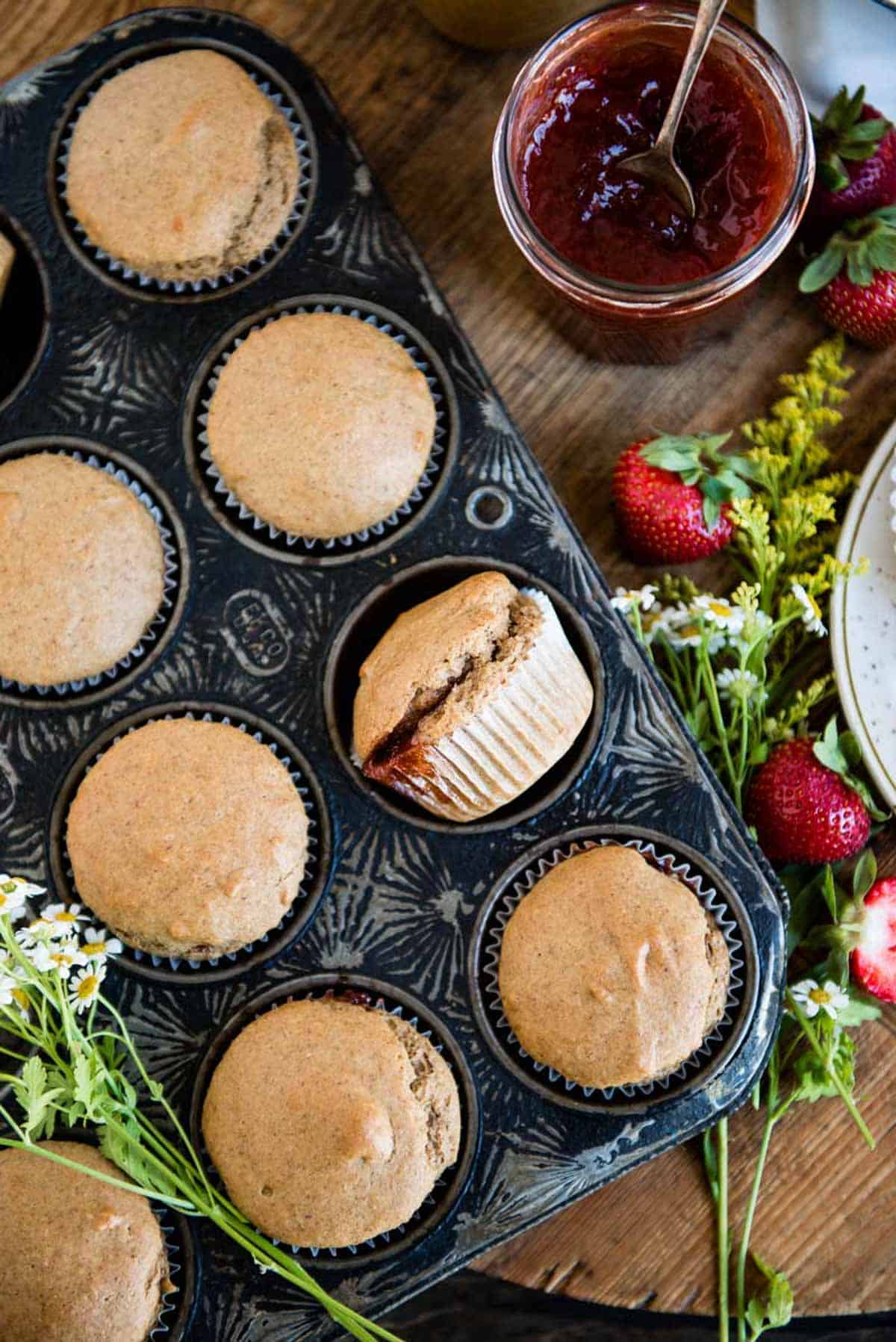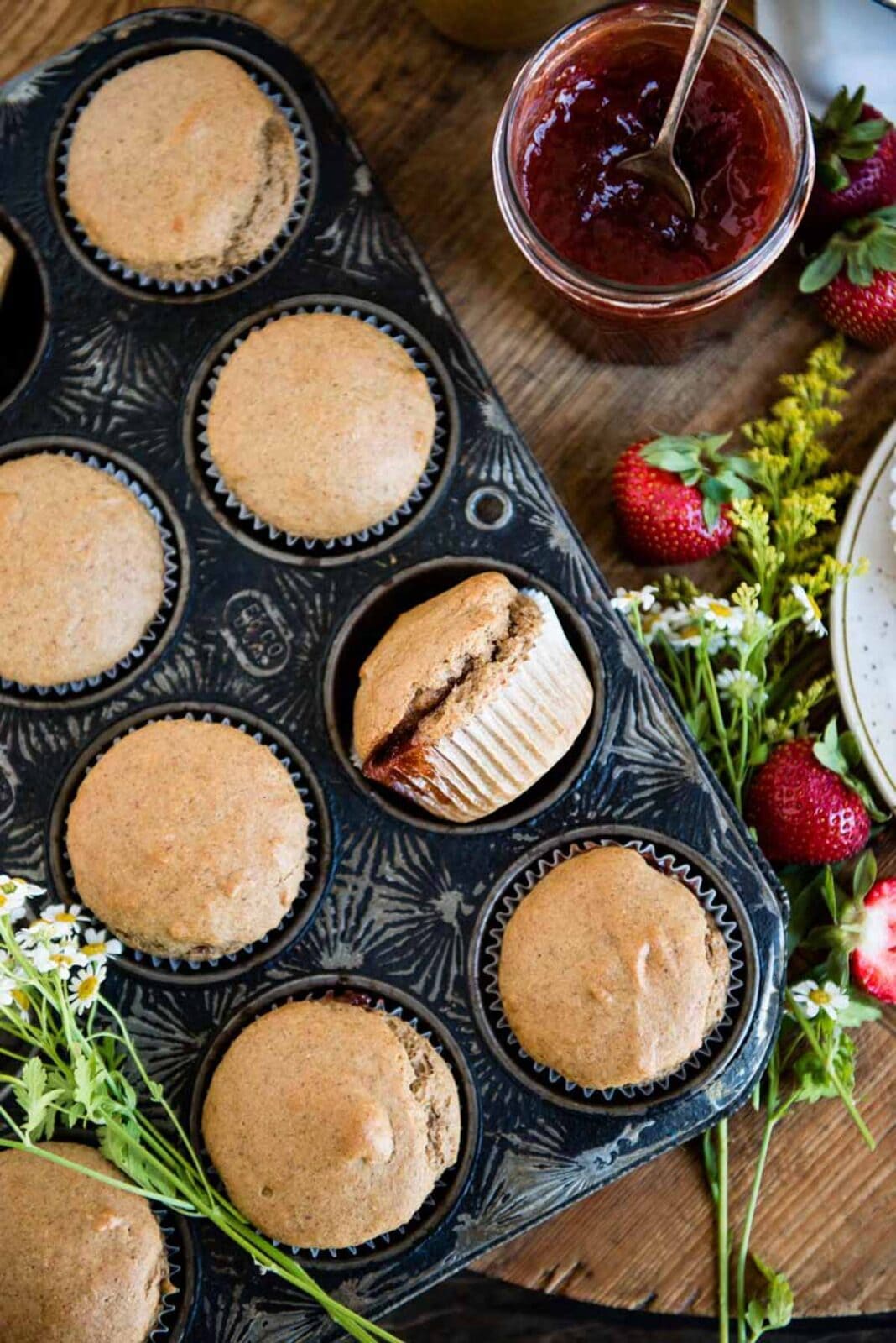 My go-to muffins (they're amazing): These vegan muffins are almond butter + jam flavored, and the perfect grab and go in the morning. Full of flavor and nutrition for the day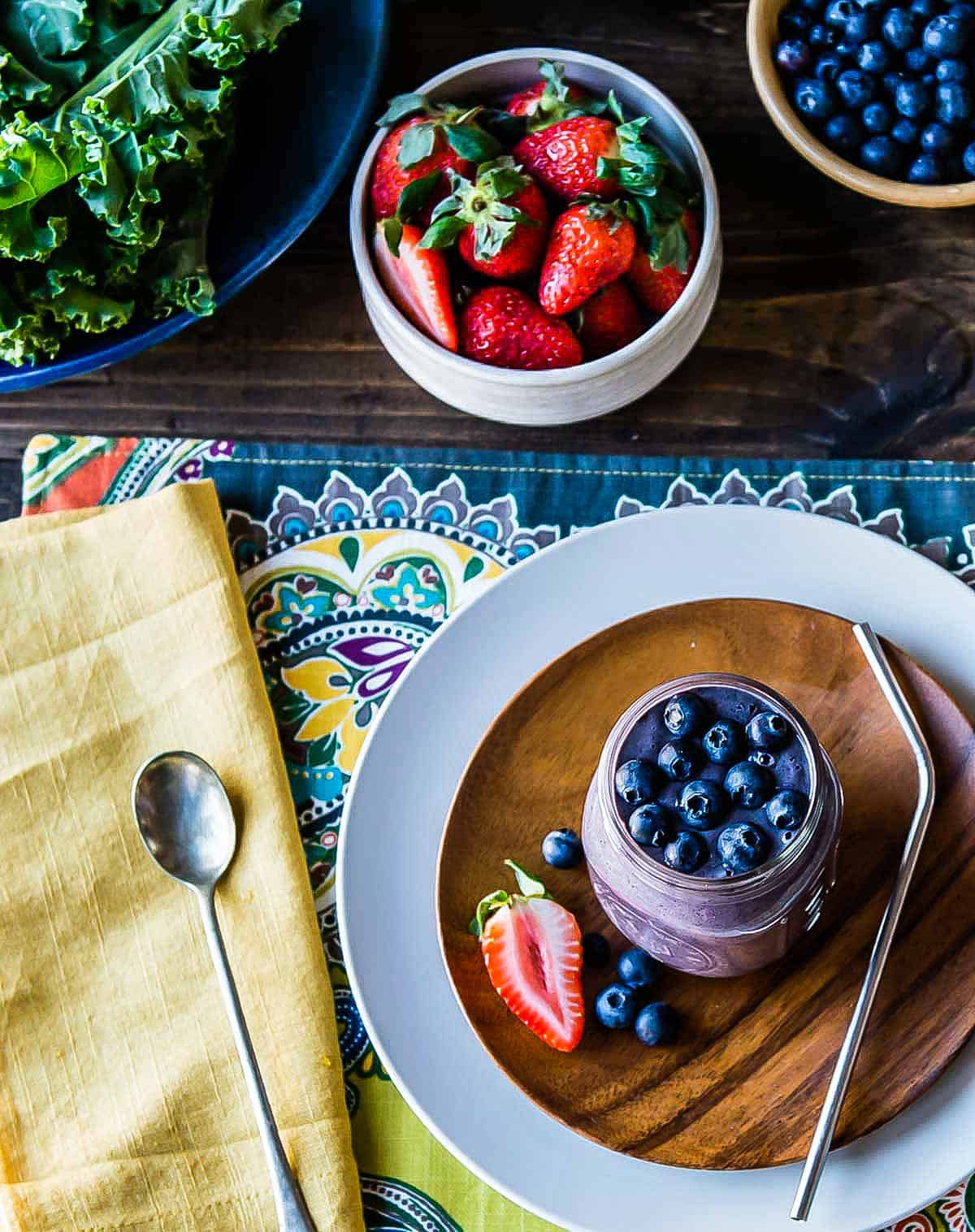 Protein-rich smoothie: We believe that any time is a great time for a smoothie, especially when you're trying to lose weight.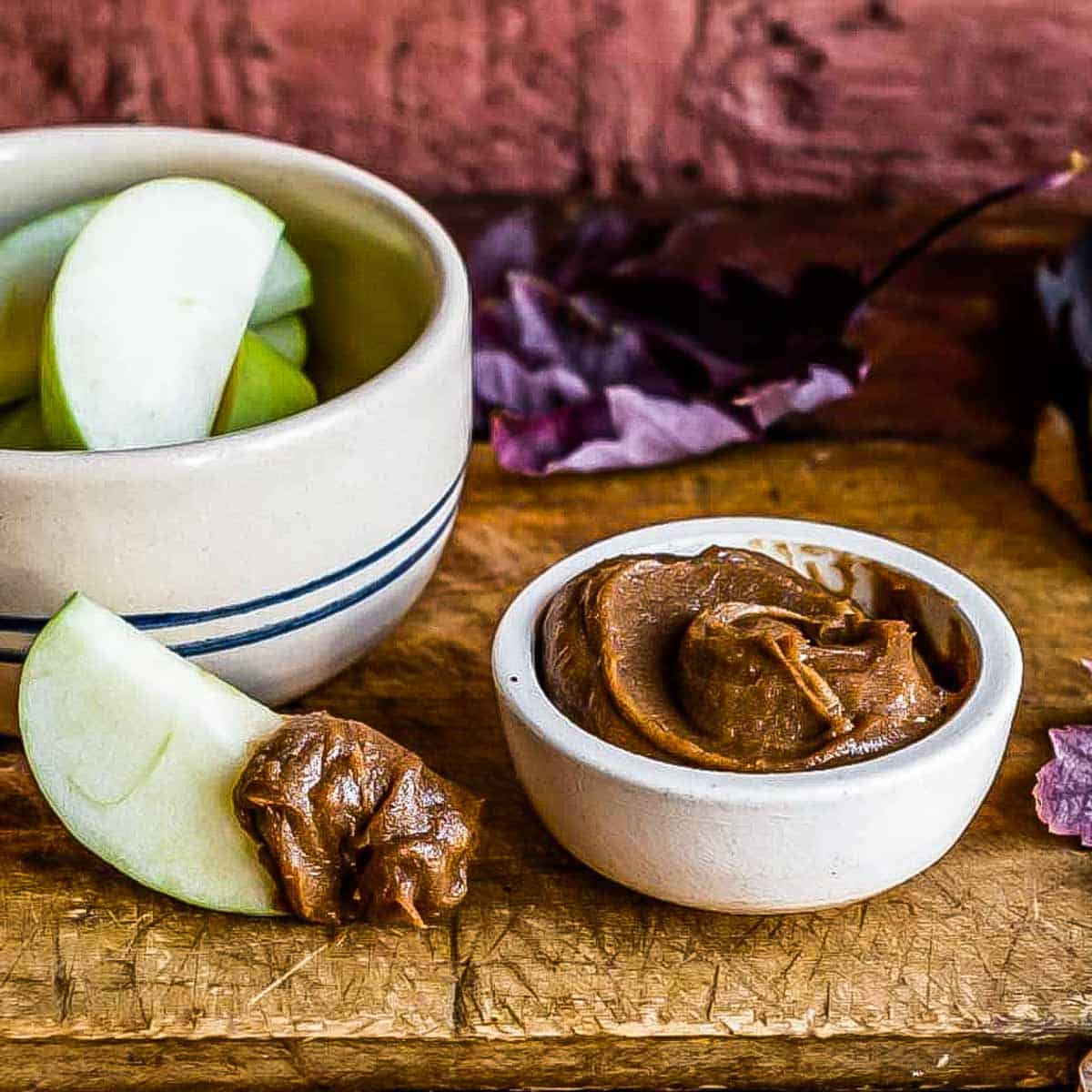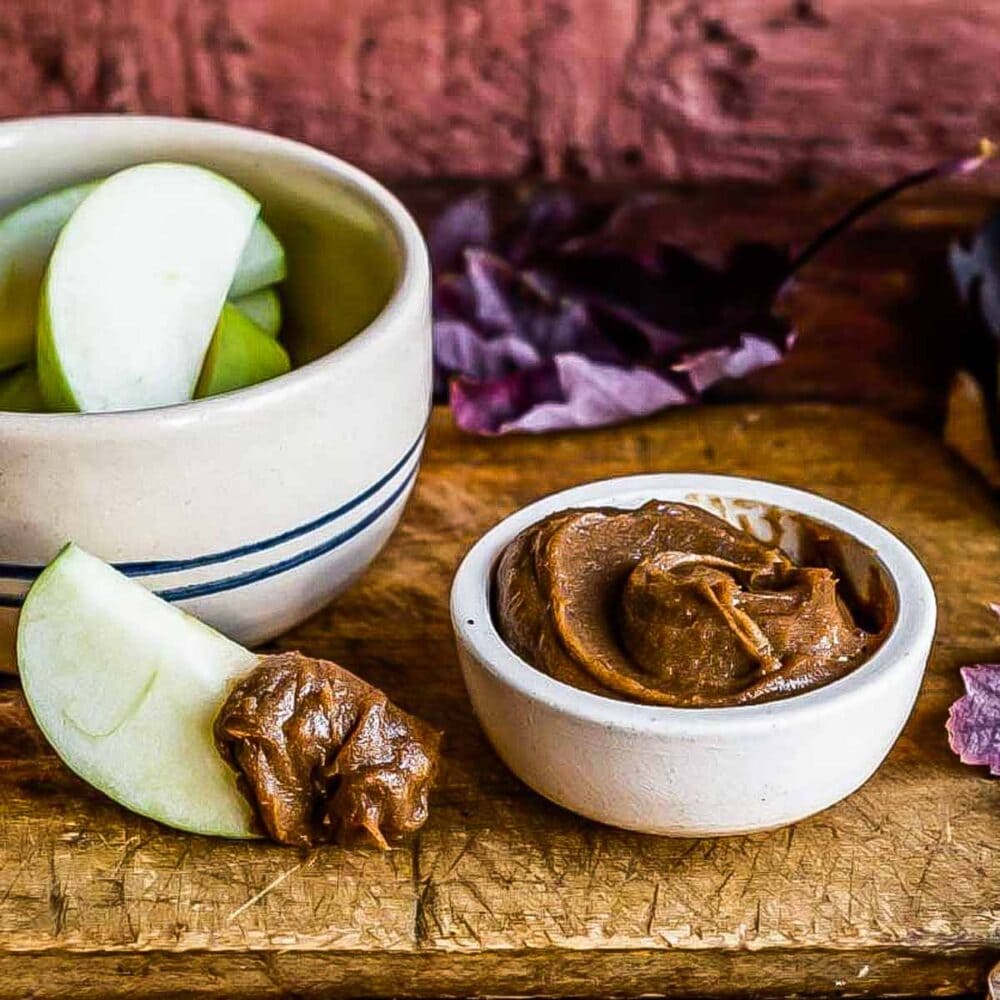 Hearty Caramel Dip: This caramel apple dip is a great healthy snack that'll keep you full for hours. We use dates and cashew butter to create a thick sweet dip.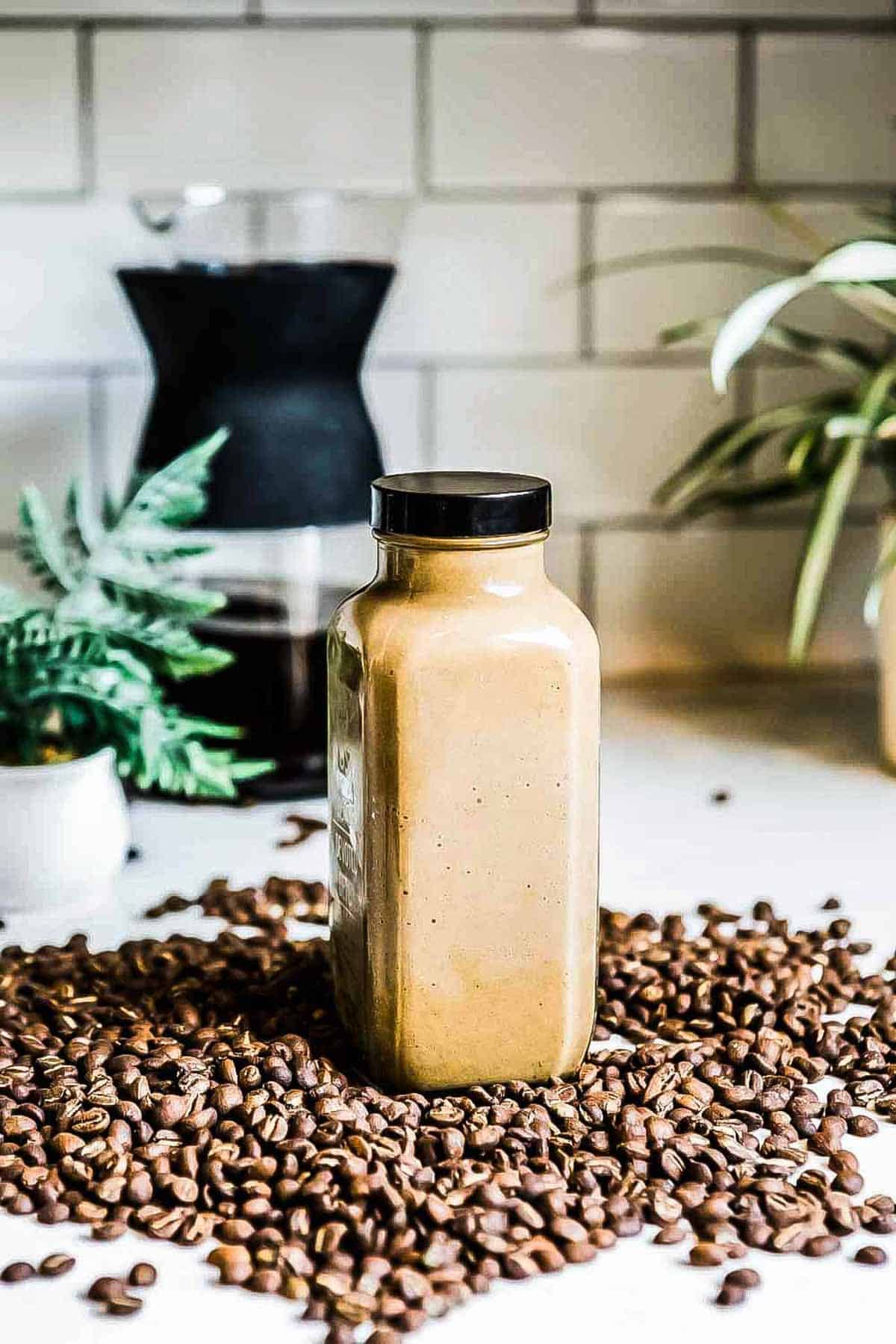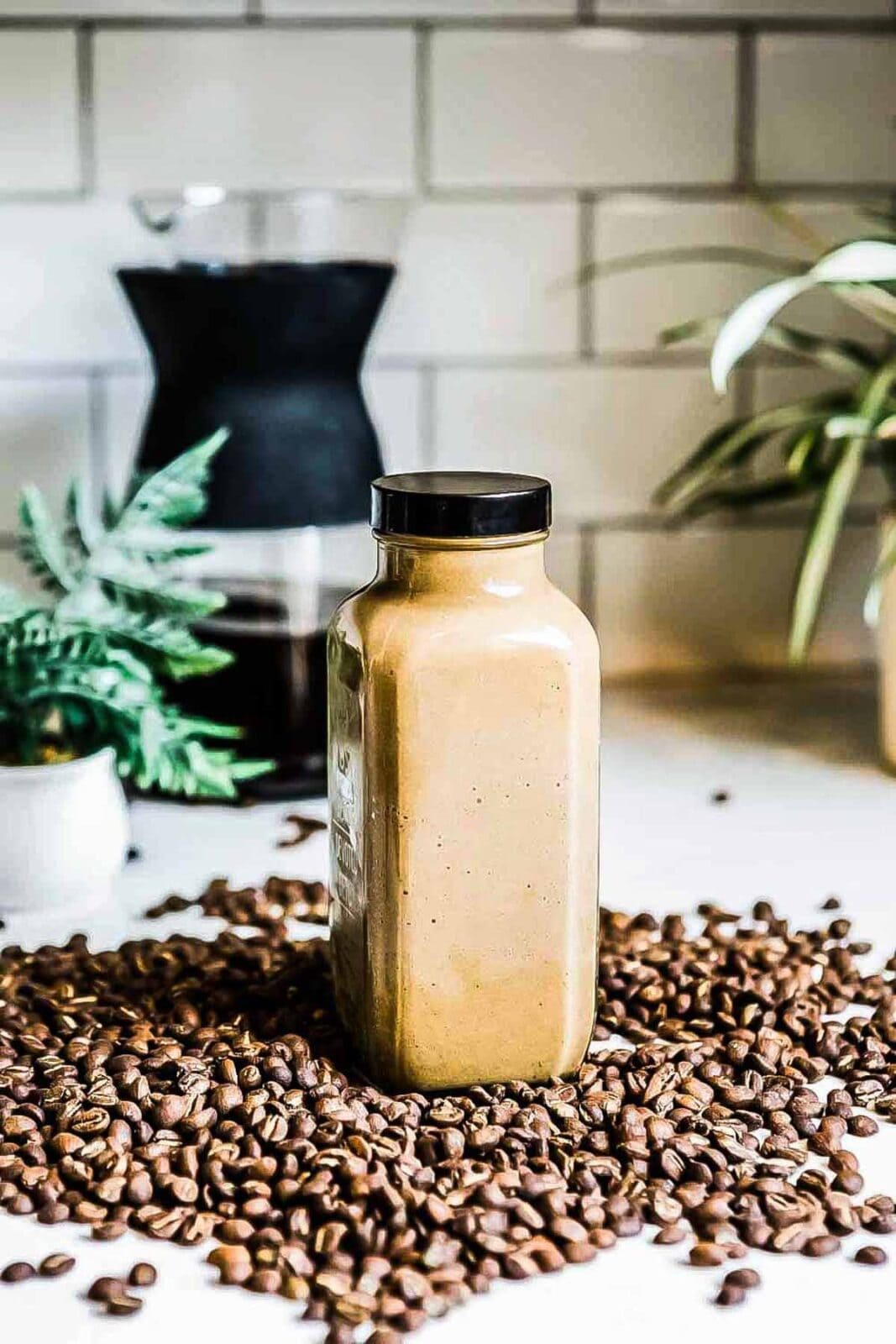 Mocha Coffee Smoothie: Rise and shine with this energizing coffee smoothie – packed with protein, fiber and caffeine to enjoy as a complete breakfast on the go.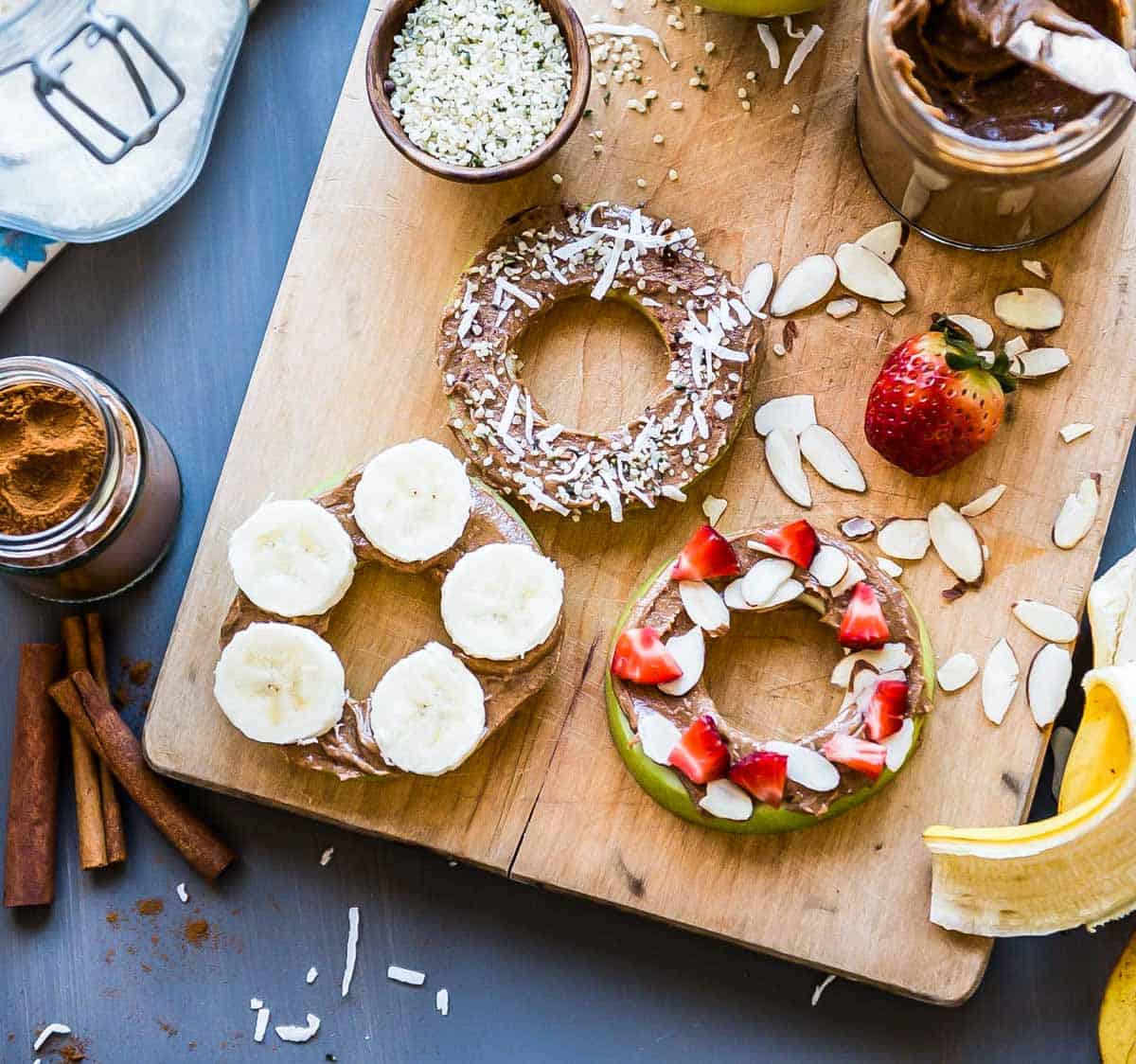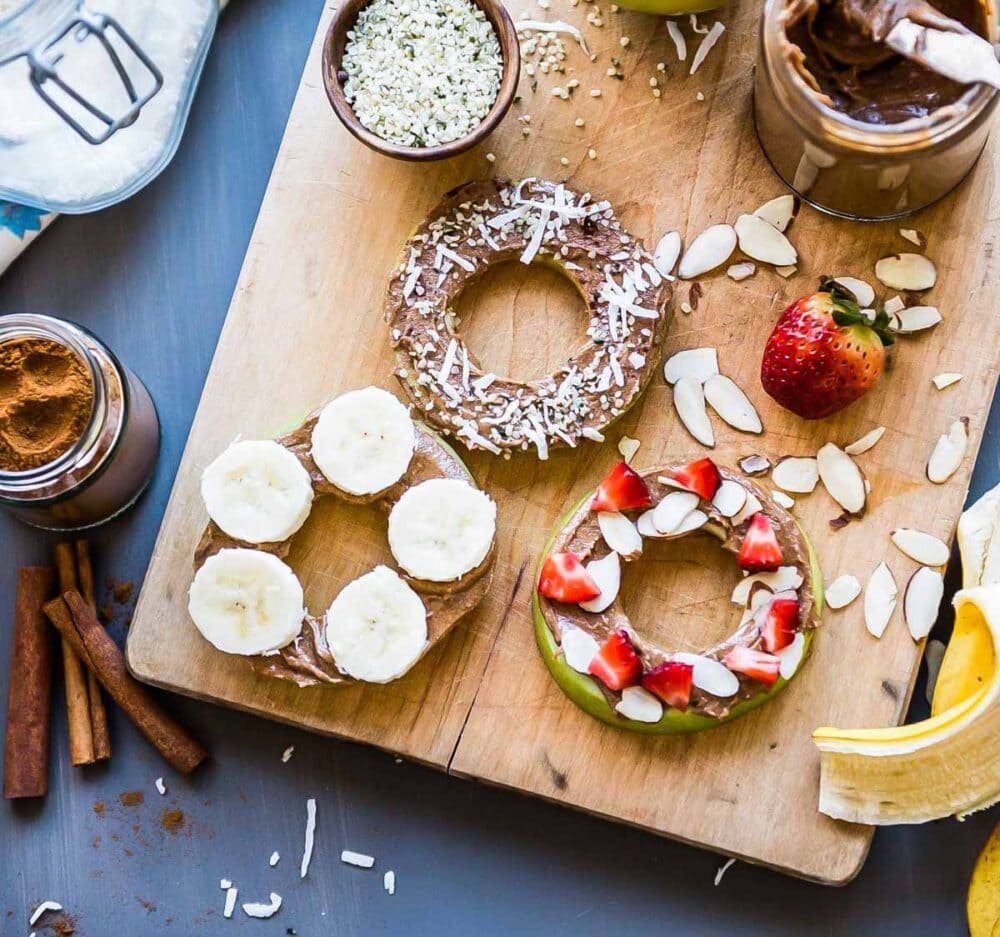 Apple Donuts: This quick and fun snack uses apples as the base and the toppings are endless.
Favorite Healthy Snack for Weight Loss
This last recipe I keep in my purse to help curve the carvings. This is helpful when I'm out running errands or even sitting at my desk working.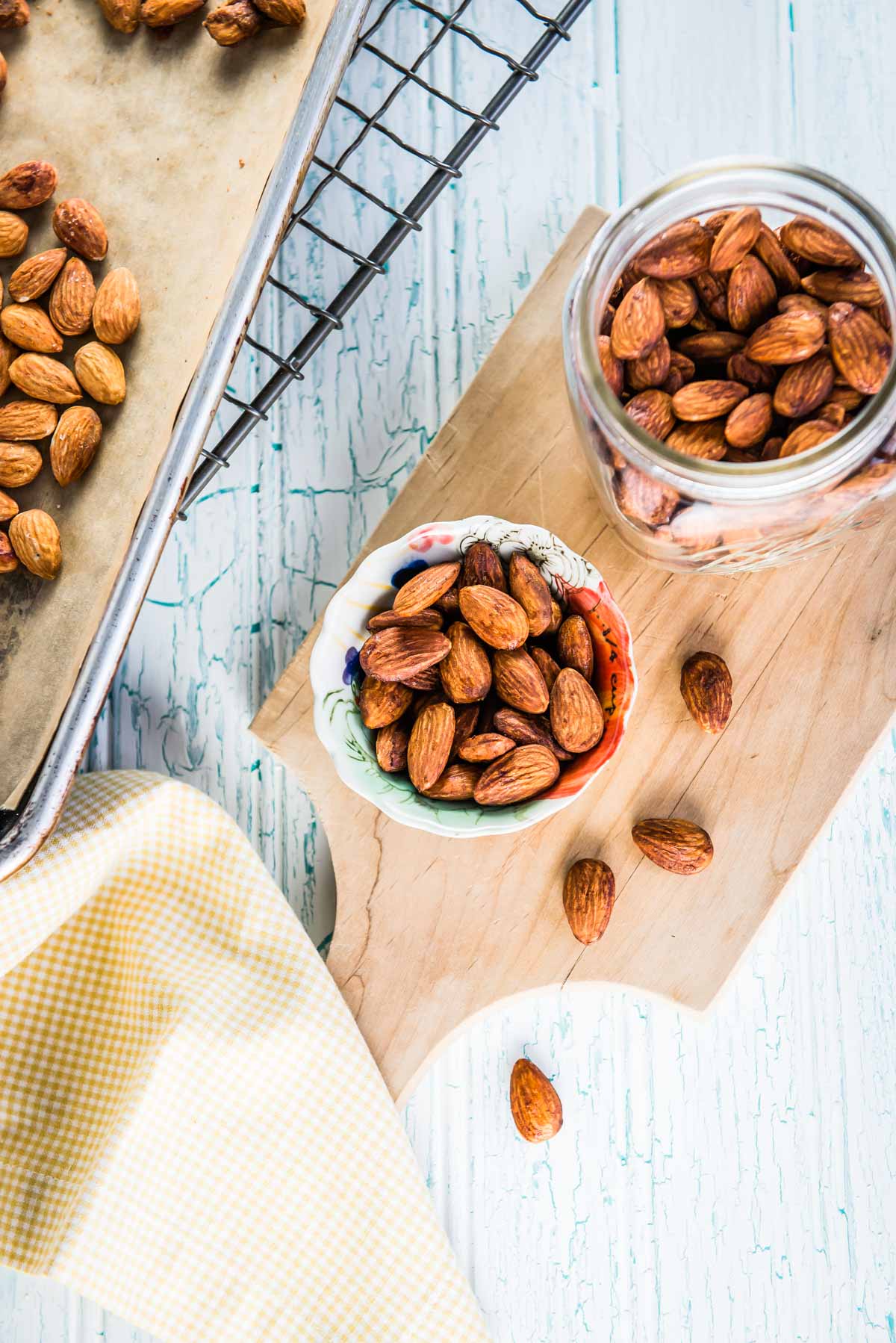 Print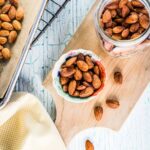 Healthy Snack for Weight Loss
---
Author:

Jen Hansard

Prep Time:

5 minutes

Cook Time:

10 minutes

Total Time:

15 minutes

Yield:

1 cup

1

x

Diet:

Vegan
Description
This healthy snack recipe is great when you're craving something sweet or salty. I like to keep a handful in my purse to encourage healthy eating all day long. 
---
1 cup

raw almonds

2 tablespoons

tamari

1 teaspoon

maple syrup
Dash of cinnamon (optional)
Dash cayenne pepper
---
Instructions
Preheat over to 350 degrees.
Mix almonds with tamari, which is a gluten-free soy sauce to satisfy any salty cravings.
Add in 1 tsp maple syrup and a dash of cinnamon to satisfy a sweet tooth.
Top with a dash of cayenne pepper if you're craving something spicy or just want to curb your appetite until the next meal.
Stir together until well combined. 
Place on a baking sheeting lined with parchment paper and bake for 7 minutes at 350 degrees, or until lightly caramelized. 
Remove from oven and allow to cool before you storing in small air tight snack-size containers.  
Notes
Feel free to change up the seasoning to satisfy your own snack attacks.
Category:

Snack

Method:

Baking

Cuisine:

American
Keywords: savory roasted almonds
I hope I've inspired you to keep some healthy snacks on hand after watching this video. Trying to lose weight is not easy, but having the right tools makes all the difference.