Rice bowls are an easy dinner recipe that you can customize to your family's preferences. Grab your fav veggies, rice and sauces for an elevated weeknight delight! I've got 5 rice bowl recipes to get you started.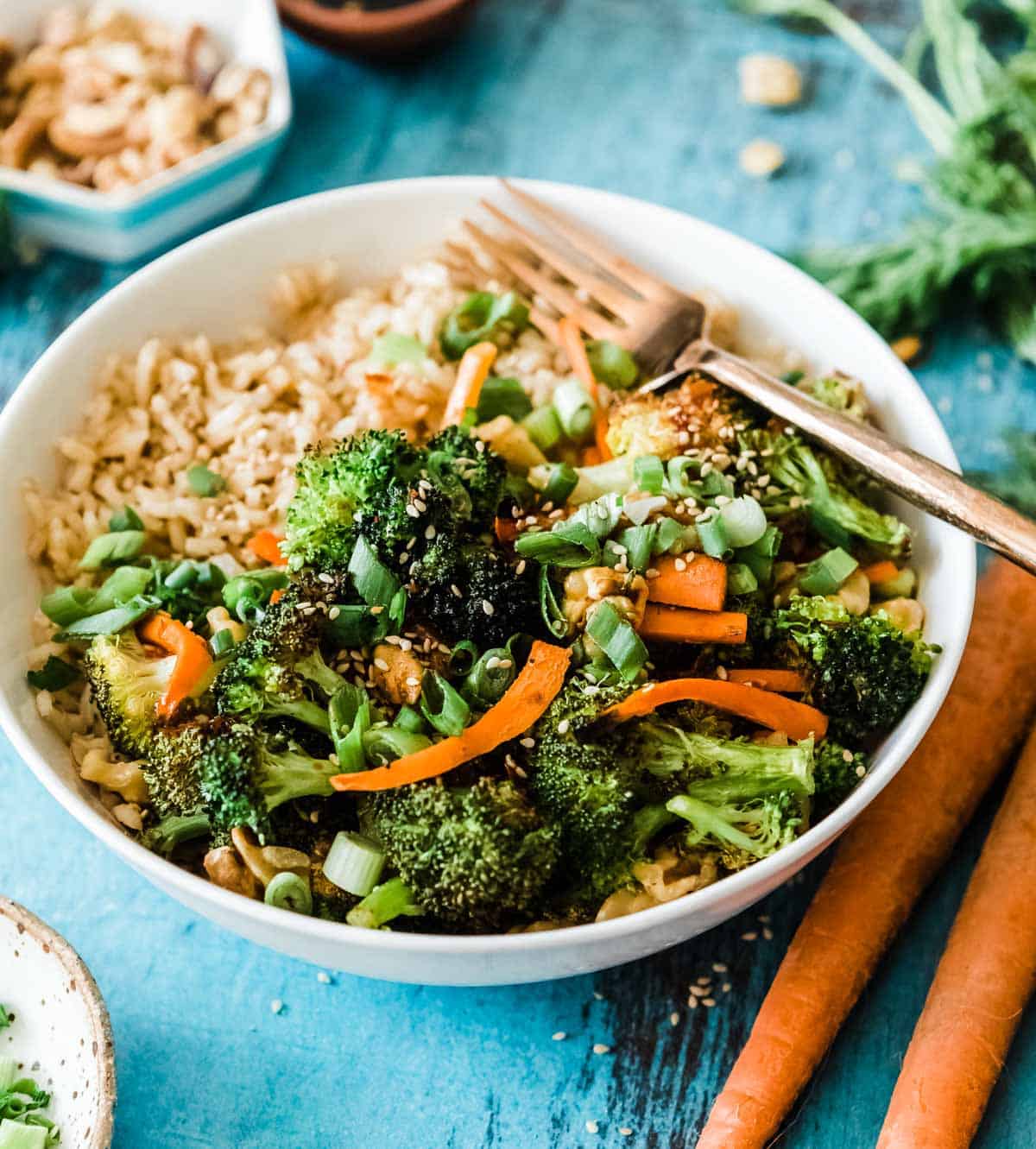 It's 5 o'clock and you're wandering around your kitchen trying to decide how to toss the ingredients on hand into an edible meal. Let me help! I've got 5 rice bowl recipes to share that will make dinner time a breeze.
These bowls don't need fancy ingredients, just use the veggies you already have, and mix + match the sauces to fit your preferences. Let's make dinner easy as well as enjoyable for everyone.
Table of Contents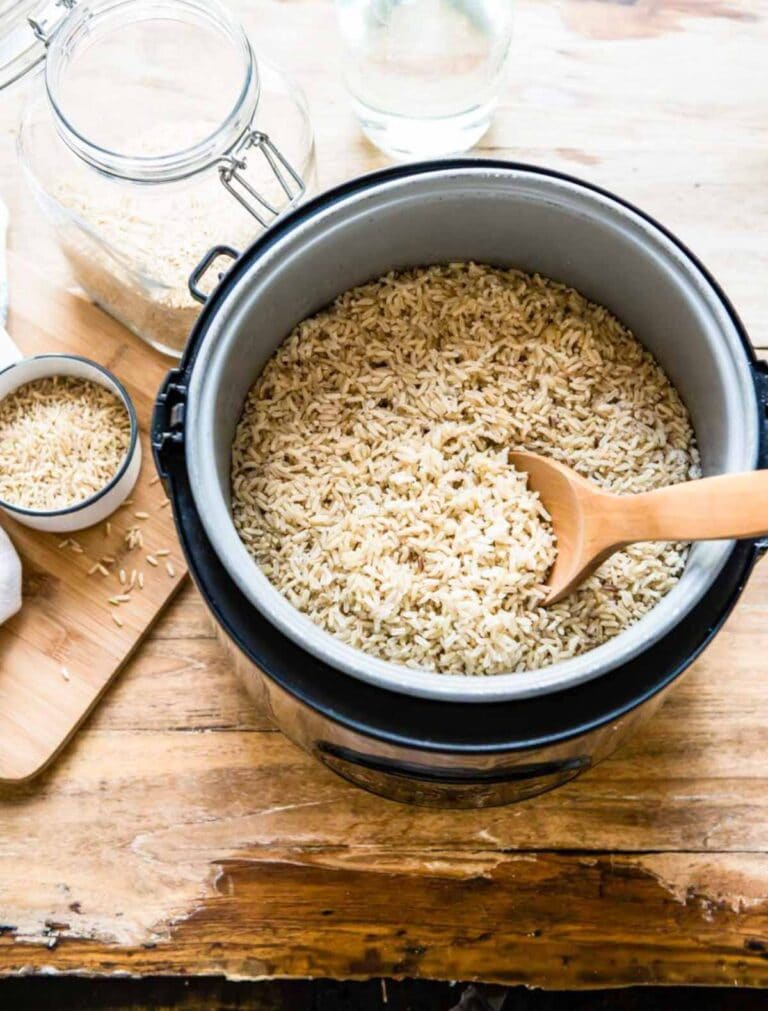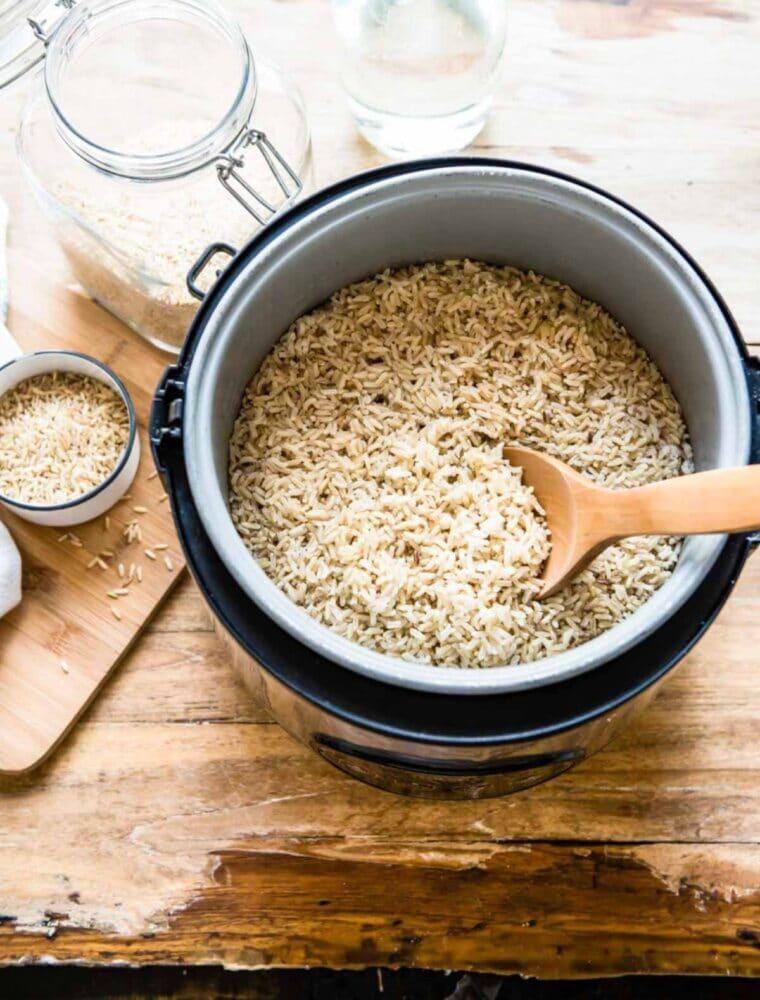 White Rice vs Brown Rice
The first question I get when sharing a rice bowl recipe is, which is better, white or brown rice? Aside from taste preferences, here's what I know:
First, brown rice is a whole grain. This means it includes all parts of the grain. Meanwhile, white rice removes the bran and nutritious germ, leaving it with a very limited amount of nutrients.
Brown rice contains more fiber. 100 oz of brown rice (1 serving) contains 1.4 grams of fiber compared to just .4 grams of the same serving of white rice.
High consumption of rice may lead to higher levels of arsenic in the body, and brown rice seems to have higher levels than white. Note that moderate consumption of rice should be fine.
These rice bowl recipes have a mix of white and brown rice, so just use whatever is your preference.
Sauce Options
In my opinion, any rice bowl isn't complete without the perfect sauce. Often times store bought sauces just don't do it for me (plus they're typically full of not great ingredients), so I really get into creating my own. Sometimes a simple guacamole or salsa does the trick, yet when I really want flavor in my rice bowl, I go with one of these:
Bonus, all these recipes are dairy free! I want a topping that not only tastes good, but also adds nutrition to the recipe. So these sauces add in essential healthy fats, protein, and flavor to my meals. The sauces included in the rice bowl recipes below are great, yet don't be afraid to swap out that yummy topping listed for one of these, you won't regret it!
Rice Bowl Recipes
Here are my top 5 fav rice bowl recipes. All plant based, all easy to make, and all insanely delicious. If your family is full of picky eaters, then let them assemble their own bowls! I'm not above roasting a pan of veggies, then letting my kids pick the ones they want to add to their personal bowls.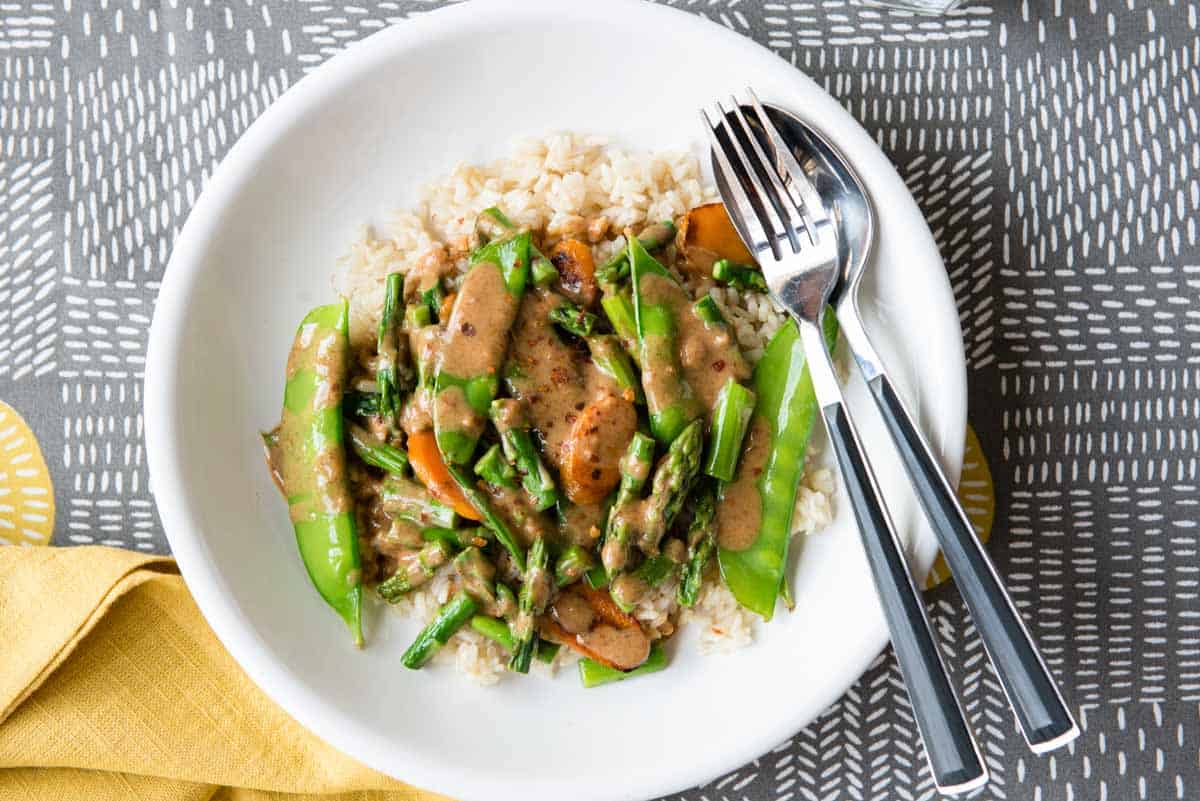 Asparagus stir-fry– The sauce alone from this rice bowl recipe is 100% worth it every time. This is another amazing recipe from the our Seasonal Cleanse cleanse, which makes it both filling and healthy…. and entirely plant based.
Prep ahead ingredients
I love any meal I can prep ahead, and the more I don't have to prepare at dinner time, the better.
Rice is an easy ingredient to prep ahead. The next time you make rice, go ahead and double or triple your normal recipe. That way you have rice in the fridge, perfectly chilled for stir fry, or another one of these delicious rice bowl recipes.
Onions + garlic are also easy to prep ahead. Chop 2-3 cups of onion at a time, and several cloves of garlic. Be sure to secure them in air-tight containers to ensure the fridge doesn't start to smell, then grab whatever amounts you need per recipe throughout the week.
What are your fav rice bowl ingredients? I'd love to hear about them in the comments section below.