Let me show you how to create a smoothie bowl that is thick, creamy and simple to make over and over. These 7 smoothie bowl recipes use plant-based ingredients. Next time you're in a smoothie rut, grab one of these smoothie bowl ideas and enjoy!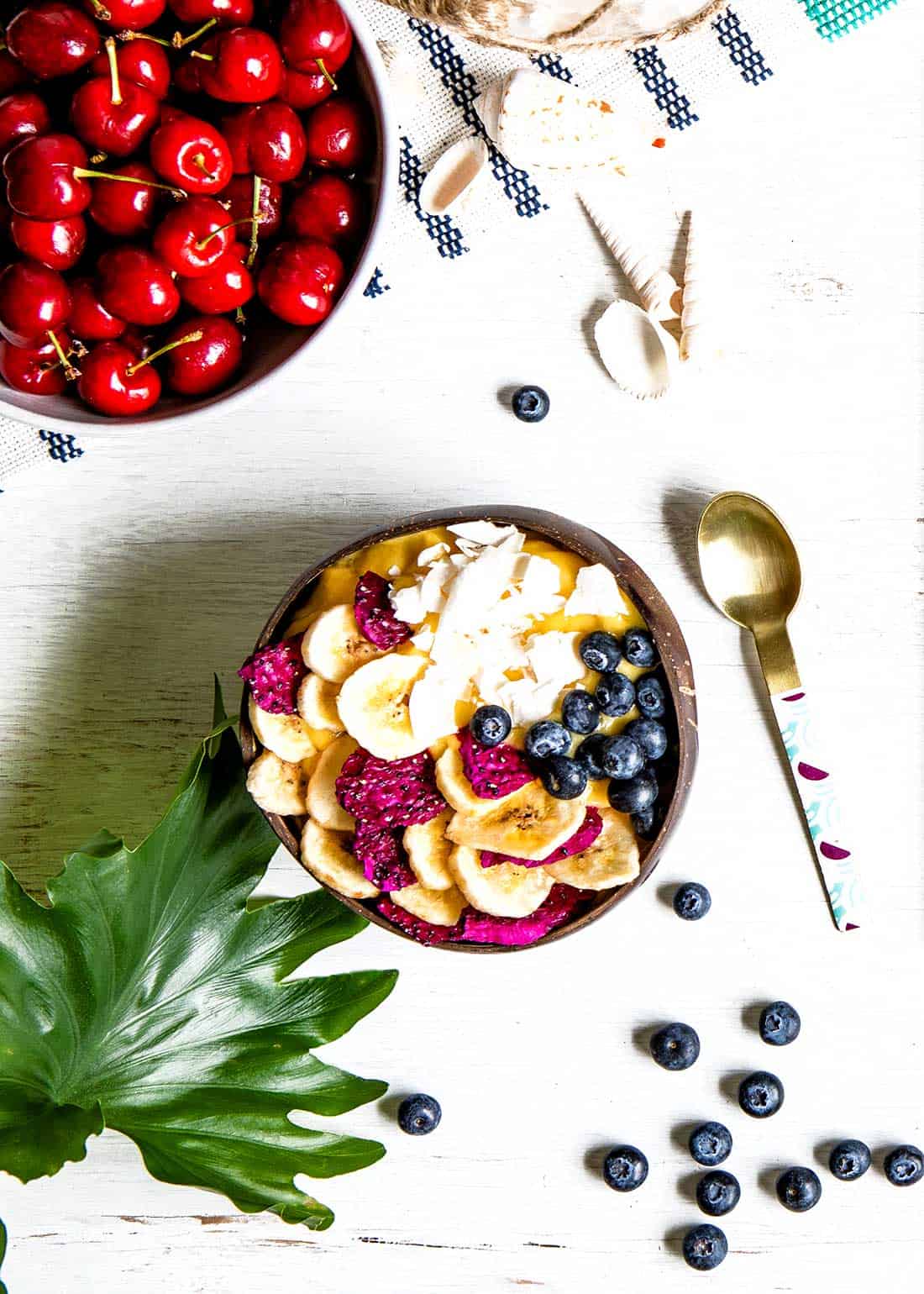 Smoothie bowls are a great way to nourish and hydrate your body quickly. I love smoothies, yet sometimes I like to eat my snack/breakfast with a spoon and a little crunch… and that's where smoothie bowls come in. As long as you get the consistency right, there's no wrong ingredient to toss in, just like with green smoothies!
I'm sharing my fave smoothie bowl recipes, along with some pretty epic smoothie bowl ideas that will have you running for the kitchen today.
Table of Contents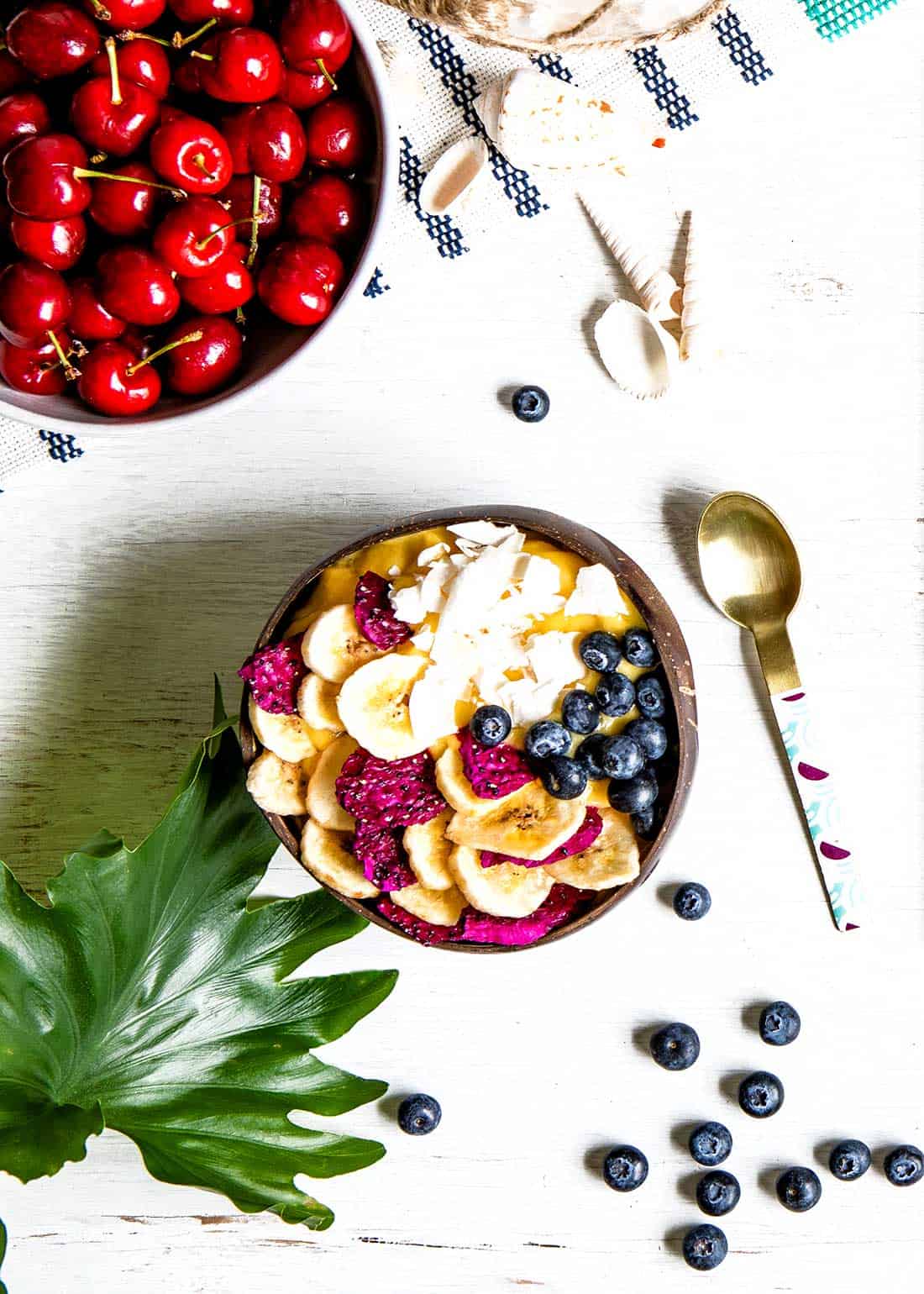 Tips For the Perfect Smoothie Bowl
We've all seen the beautiful açai bowl creations at smoothie bars, with their vibrant colors, fascinating swirls, and fresh toppings. You can achieve this at home, I'm serious! Here are my tips to the smoothie bowl ideas of your dreams.
The Right ingredients
The first key to making an amazing smoothie bowl is getting it thick. The consistency should be like sorbet. To do that, use frozen fruit, as well as a high-powered blender that allows you to push down the ingredients (aka: a tamper). Here are a few go-to ingredients I like to include:
frozen fruit like pineapple chunks, mango, banana or avocado
minimal liquid like just a bit of coconut water or dairy-free milk
natural thickeners like nut or seed butter, chia seeds or hemp hearts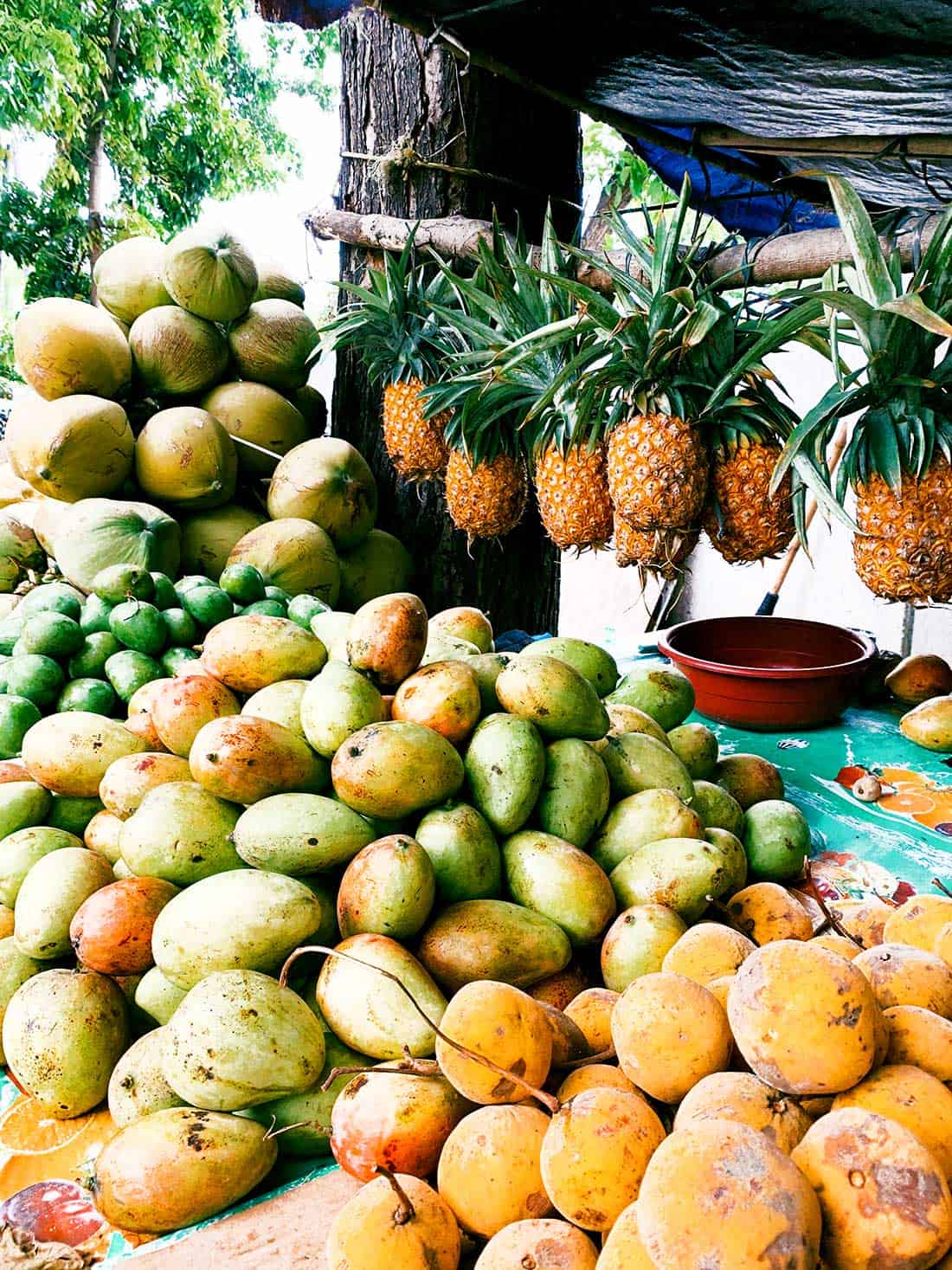 How to get the perfect blend
The second key is the blend. Unlike regular green smoothies that blend into a liquid fairly easily, smoothie bowls will remain thick in the blender, and might take a little muscle. This is my method for blending:
Add all the ingredients to the blender, then turn up to the highest speed to start the blending process.
Once the ingredients stop moving on their own, use the tamper through the top to push down the fruit to engage the blade again. If you don't have a tamper, then stop the machine and use a spoon/spatula to push the fruit back towards the blade and blend again. Be patient— this can take a few minutes to get everything blended. Thick= good, so avoid adding extra liquid.
Once blended smoothly, scrape into bowls. Now, the fun part: adding the toppings.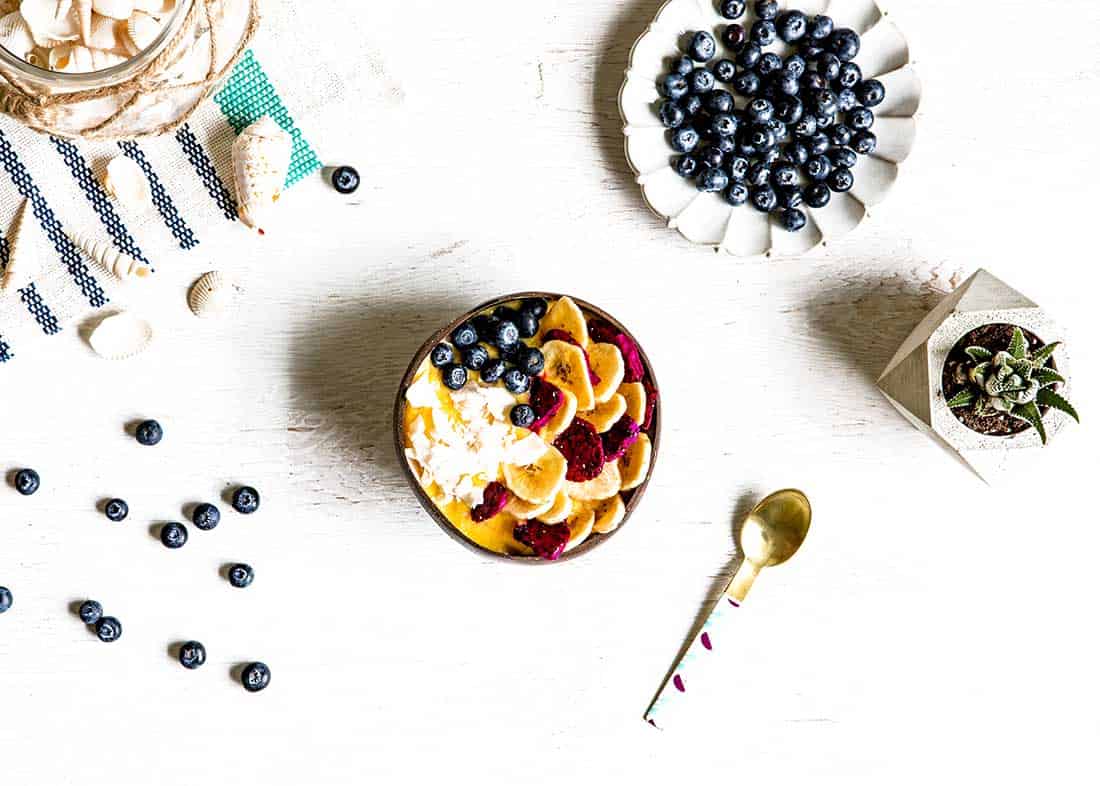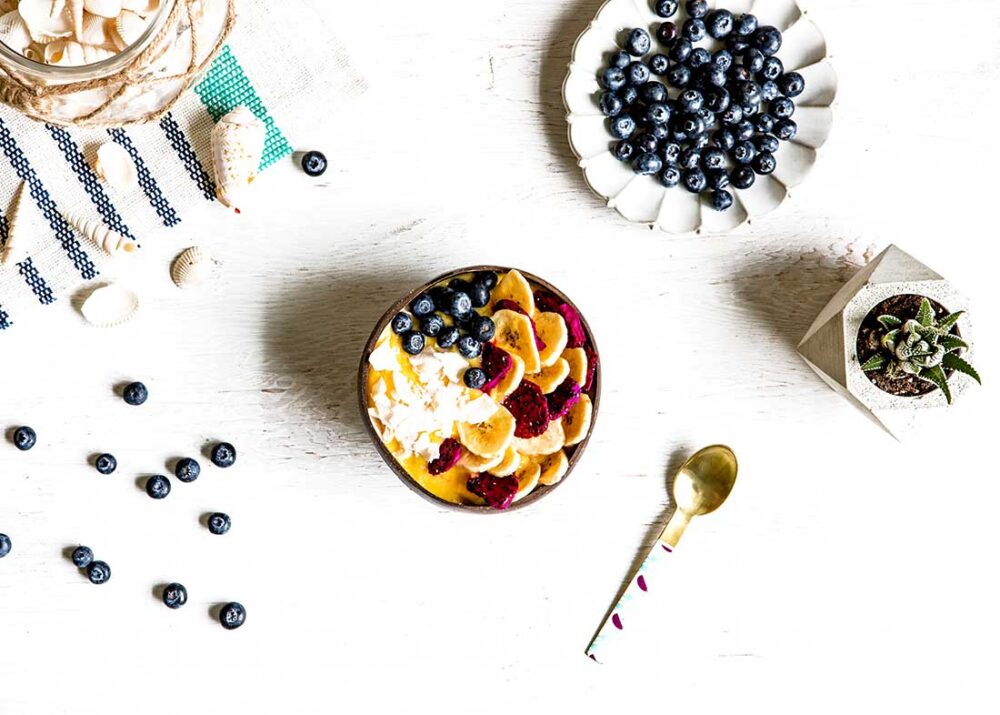 Best Toppings
While your smoothie bowl ideas can take you in any direction topping-wise, my favorite toppings are a combination of protein, healthy fats and juicy fruit. While you feel like you are spooning out ice cream, you can still add healthy ingredients to maximize the benefits of the natural fruits you just blended:
Protein: granola, sliced almonds, hemp hearts, chia seeds
Healthy fats: almond butter (or other nut butter), shredded coconut
Juicy fruits: kiwi, strawberries, blueberries, raspberries, pineapple
Extras: cacao, bananas, cinnamon, goji berries, freeze dried fruit, shaved chocolate
Now that you've learned all my best tips and tricks, let's get blending!
7 Smoothie Bowl Recipes
These are recipes I love to make and share with my kids and their friends. It's a great way to take snack time to the next level, or enjoy a sweeter treat in the evening that isn't full of refined sugar and weird ingredients.

Which one of these recipe has you running for the kitchen? Drop a comment and let me know!