Warm smoothies are what get me through the coldest months of the year, and I've created a list of my favorites to share with you. These gorgeous winter smoothies are full of seasonal ingredients that are easily enjoyed throughout the winter months.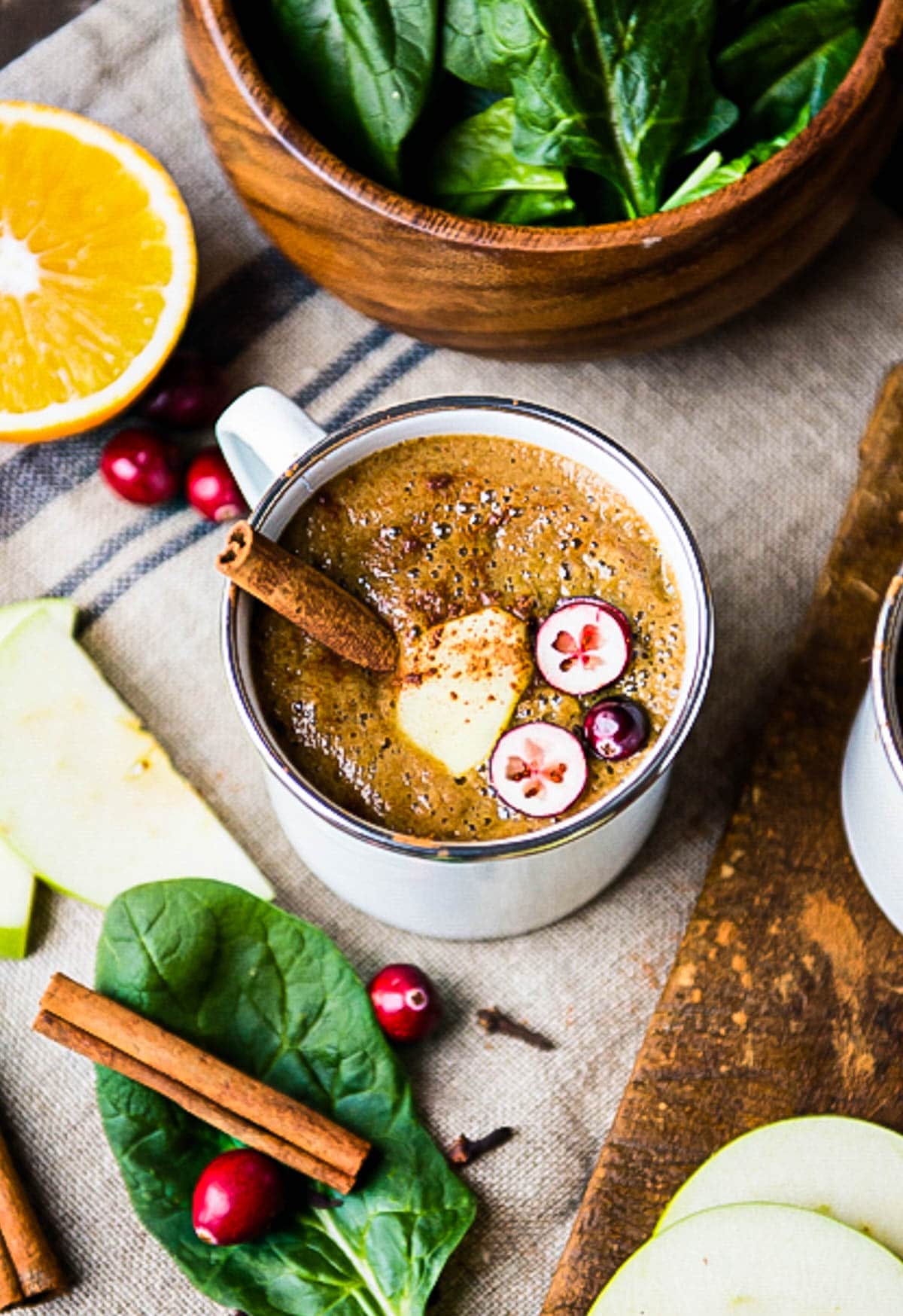 With snow falling and cooler temps making everyone grab warm mugs, I wanted to share my favorite warm smoothies. Just like regular green smoothies, these are great for sipping in front of the fireplace, as well as on the way to work, school or errands.
Green smoothies shouldn't slow us down, yet it's hard to make a cold drink (let alone drink it) on a frigid day. These winter smoothies are community-tested and approved. They're deliciously healthy ways to keep consuming plants throughout the winter season. If cold weather's got you down, then get ready to blend one of these warm smoothie recipes.
Table of Contents
Warm Smoothies for Winter
Get ready to sip some delightful, warm smoothies and rawk your smoothie game at a whole new level. Winter doesn't have to signal the end of green smoothies. Instead, get creative and blend a room temp or warm smoothie to fuel your body all season long. Try these out, then level a comment below with your new fav: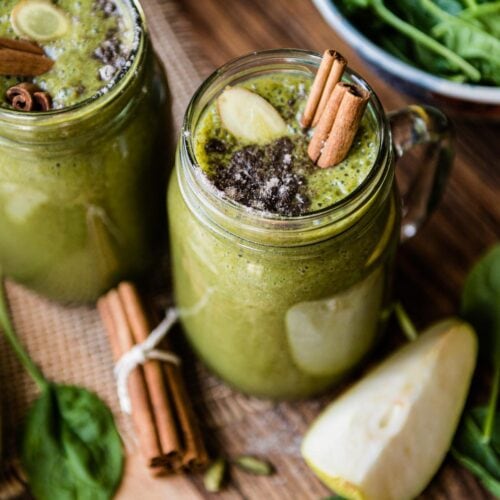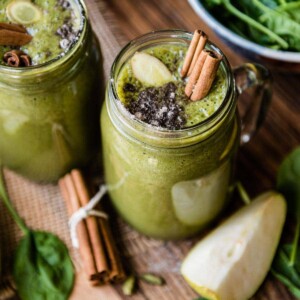 Warm Chai Smoothie
A warm comforting meal replacement smoothie that is full of healthy fruit and spinach, plus just the right amount of spice inside the warm chia tea smoothie.
Make Recipe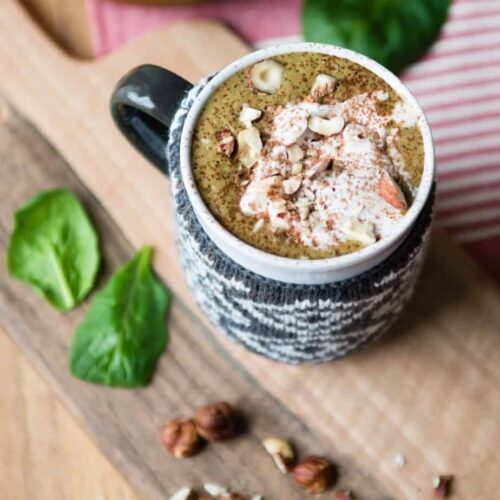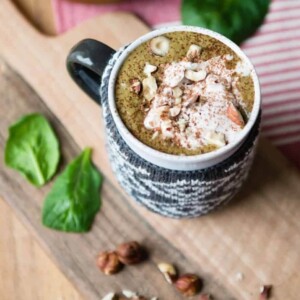 Hot Chocolate Smoothie
This dessert-like smoothie is perfect for a cool day or healthy treat. It's packed with chocolaty flavor as well as ingredients like spinach and hazelnuts.
Make Recipe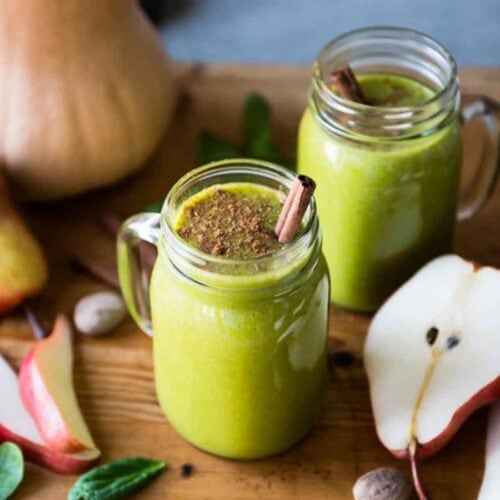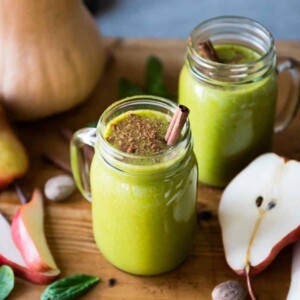 Warm Butternut Squash Smoothie
Sip on a warm smoothie when the weather turns chilly. This one features spinach, butternut squash, pear, a hint of spice, and creamy cashew milk.
Make Recipe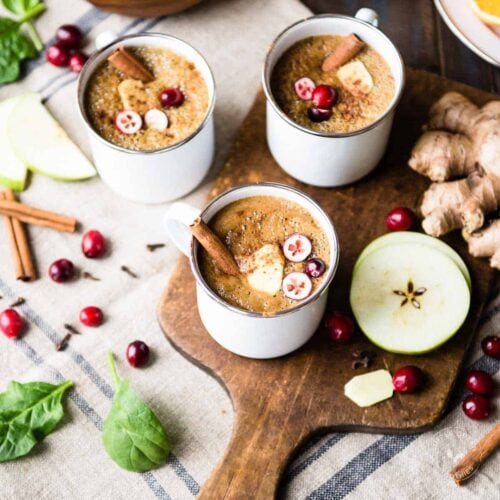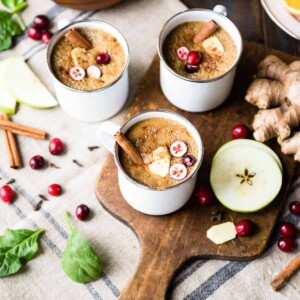 Warm Wassail Drink
The classic holiday warm wassail drink is actually a delicious, warming green smoothie full of sweet fruit flavor and comforting spices. Add some spinach to your cup of holiday cheer!
Make Recipe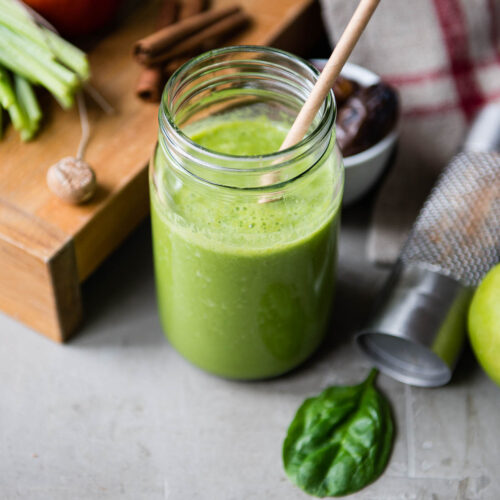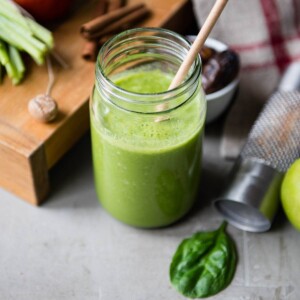 Apple Pie Smoothie
All of the goodness of Autumn is contained in this yummy, warm apple pie smoothie. Packed with spinach, apples and a touch of cinnamon and nutmeg allows you to enjoy a dessert in a mug using whole food, plant-based ingredients.
Make Recipe
Buying Seasonal Ingredients
Finding inexpensive produce during the winter can be challenging! These warm smoothies are made with seasonal produce that should be available during winter months in the US. If fresh ingredients are hard to come by, then look at the frozen produce section! Frozen fruits are often picked and their peak freshness, then frozen.
If it's easy to find and cheap to buy, then it will be easier to keep up the smoothie habit!
I want these warm smoothies to taste their best, and using seasonal produce is key. Foods planted and grown in their proper season are actually known to be more nutrient-dense than produce grown out of season. Non-seasonal plants can also be grown with ripening agents, both chemical and non-chemical, to keep them fresh. Pro tip: If you often use frozen ingredients in your smoothies, then thaw them out the night before blending any of these warm smoothies, to make it easier to heat them up.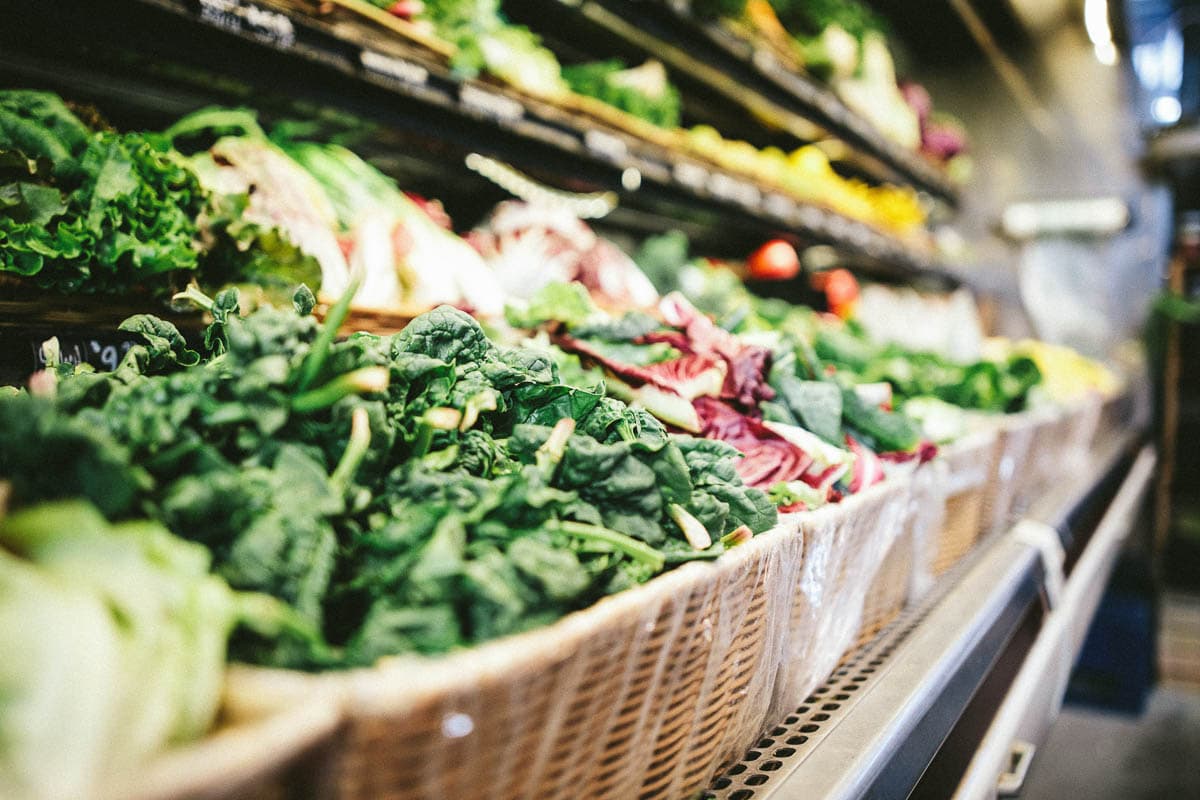 Winter-Fresh Produce
Here is a great list of winter produce that should be easy to find, not expensive and full of flavor, as well as ready to blend into warm smoothies right now:
| | |
| --- | --- |
| Apples | Oranges |
| Avocados | Parsnips |
| Bananas | Pears |
| Beets | Persimmons |
| Brussel Sprouts | Pineapples |
| Cabbage | Pomegranate |
| Carrots | Potatoes |
| Celery | Pumpkin |
| Collard Greens | Rutabagas |
| Grapefruit | Sweet Potatoes |
| Kale | Swiss Chard |
| Kiwifruit | Turnips |
| Leeks | Winter Squash |
| Limes | Yams |
| Onions | |
Warm Smoothies FAQs
Can you warm up smoothies?
Yes! If you have a high-powered blender, then let the blender warm up the smoothie for you. Simply add all your ingredients to the blender and blend until warm. If you're using a non-high powered blender then you can use a warm liquid, or just use all fresh (not frozen) ingredients for a room temp smoothie.
Can you put smoothies in the microwave?
Definitely. Once your smoothie is blended, transfer to a microwave-safe container and heat for 20-30 seconds. Test to make sure it is the right temp for you to enjoy.
Can you drink smoothies in the winter?
Yes! Yet sometimes a cold smoothie on a frigid morning isn't ideal. So I turn to my warm smoothies on snowy days to keep me in plant-based heaven, even when the temps aren't balmy.
More Winter Smoothies
If you're like me and live in a warmer climate, I've still got some great winter smoothie recipes for you, too! On a cooler day, I use only fresh ingredients (not frozen) during winter so that my smoothie isn't icy cold.
Caramel Protein Shake: This shake tastes like a caramel delight and is protein boosted with chickpeas!
Vanilla Fig Smoothie: Figs are such a fun fruit but they are only around for a short time. Grab a few and blend up this delightful winter smoothie.
Maple Apple Smoothie Bowl: Grab some new granola from your local market and whip up this fun smoothie bowl.
Pomegranate Smoothie: I love buying pomegranates from Costco when they're fresh, and this is a great way to use them up!
Which one of my warm smoothies sounds like a winner? Leave a review with the one you want to try. If you've created a warm smoothie creation of your own, then share it below! I'm always looking for fun new recipes to try.