Discover the best weight loss drinks, made with real ingredients at home, to activate the metabolism and curb hunger.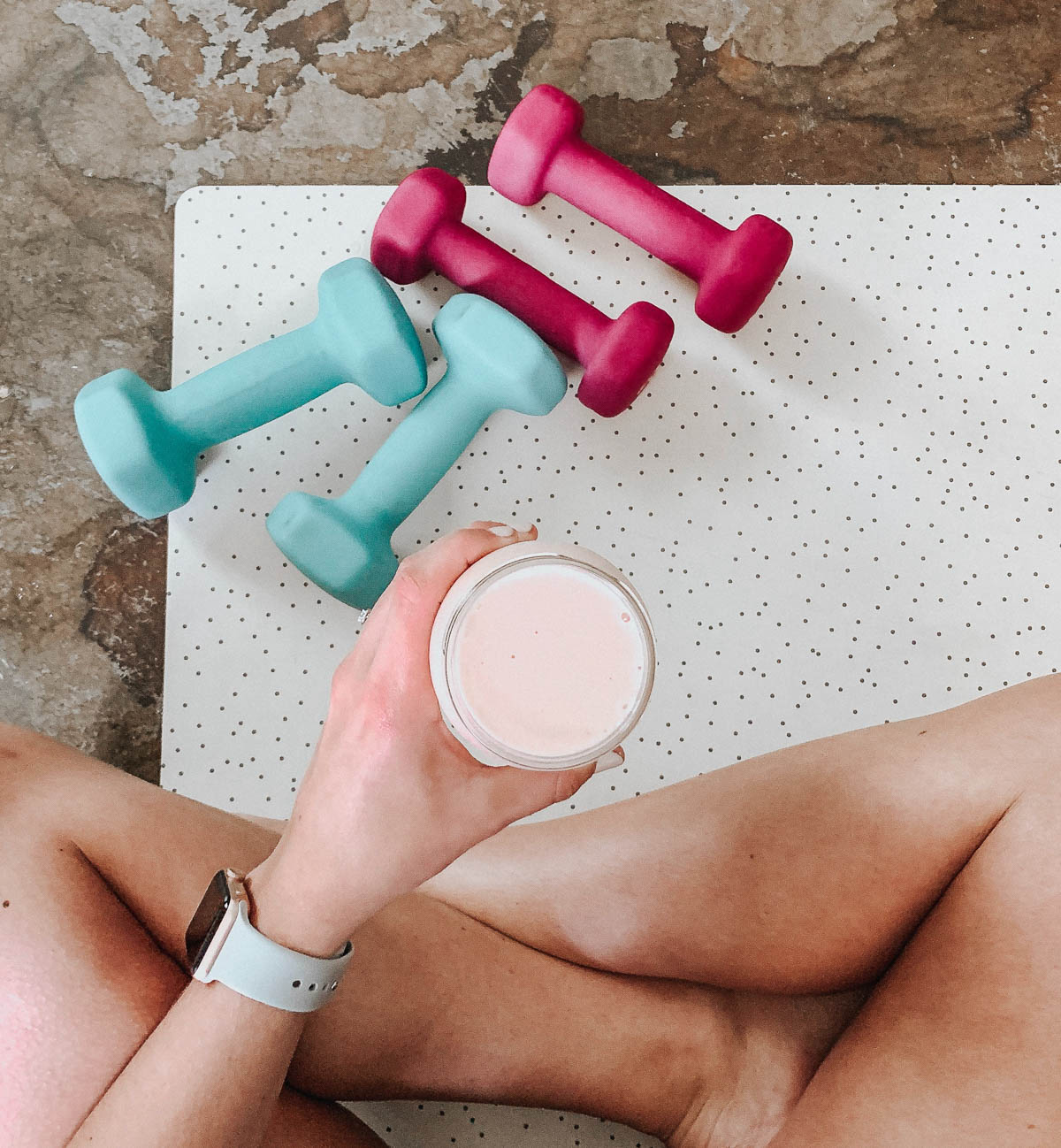 Everywhere I look, companies are coming out with new weight loss drinks. Everyone thinks they've found the perfect formula, perfect ingredients and perfect "it" factor when it comes to the best drinks for weight loss.
Yet what if I told you that you don't need some supplement with ingredients from a specific tree on a specific island in the middle of the ocean just to lose weight? I've got seven of the best drinks for weight loss to share today.
These detox drinks are simple, delicious and full of only the good stuff!
Table of Contents
Weight Loss Drinks
Each of the drinks below is made with whole food, plant-based ingredients designed to help the body naturally. These drinks aren't magic, and shouldn't be the only thing you consume in a day, yet they can help promote health and wellness.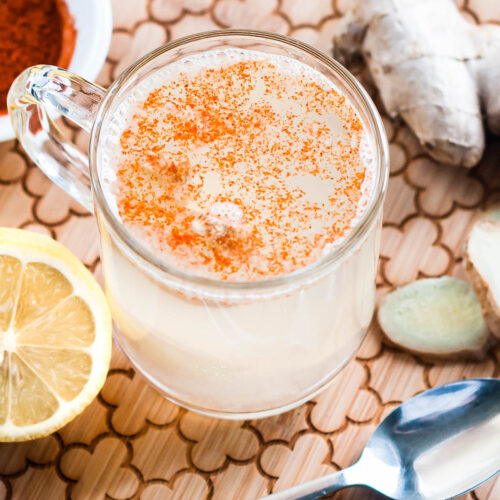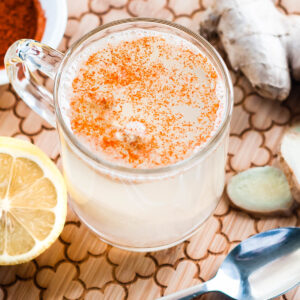 Best Detox Tea Recipe
Start your day with the best detox tea for weight loss using lemon, ginger root and cayenne pepper to activate the digestive system, boost the metabolism and remove toxins gently.
Make Recipe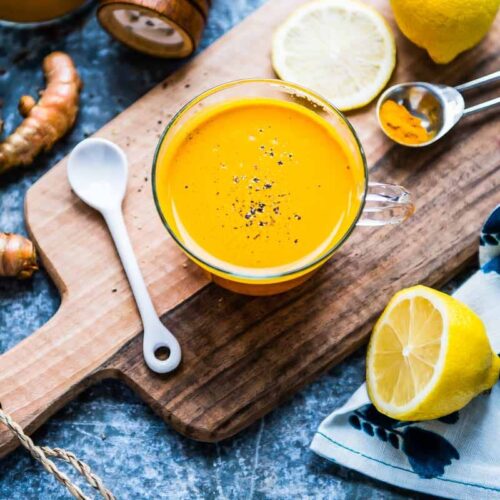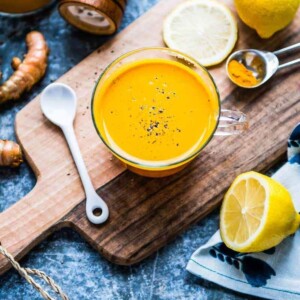 How to Make Turmeric Tea
The anti-inflammatory benefits of turmeric are well known. It's easy to consume enough each day in this simple-to-make tonic. Follow along with this step by step tutorial on how to make turmeric tea.
Make Recipe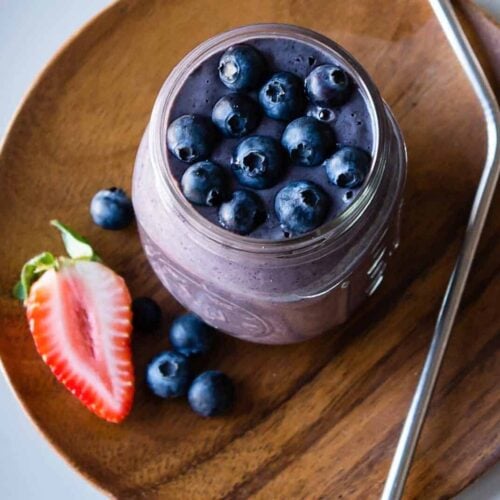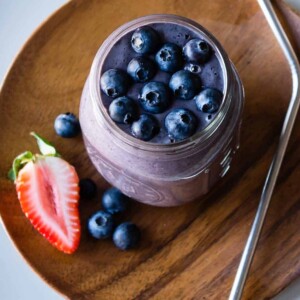 Meal Replacement Smoothie
Healthy fats and proteins are the way to go if you want to power up with a meal replacement smoothie. This combo of juicy blueberries, almond butter and rolled oats is a must to keep you feeling full and fuel you 'til your next meal.
Make Recipe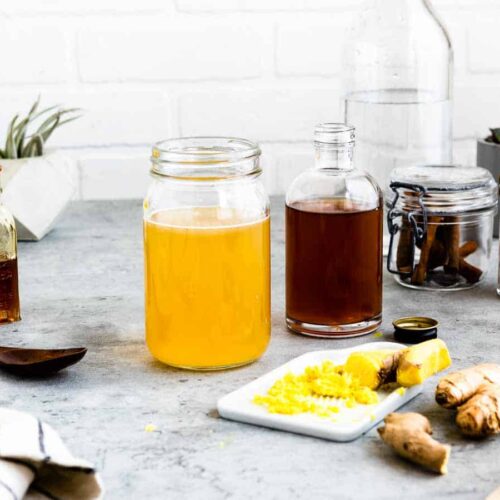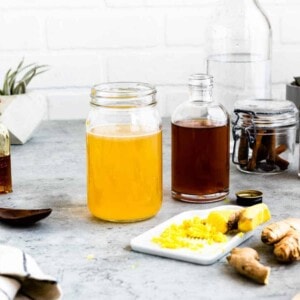 Metabolism Tea
Boost your metabolism naturally with our healing morning tonic recipe. This Metabolism Tea will keep your hunger cravings at bay and also kick start the fat burning process. 
Make Recipe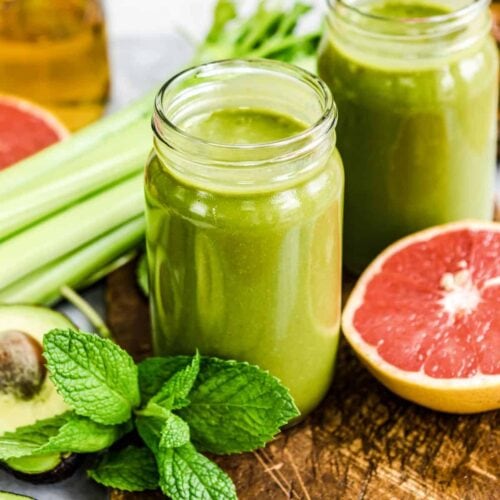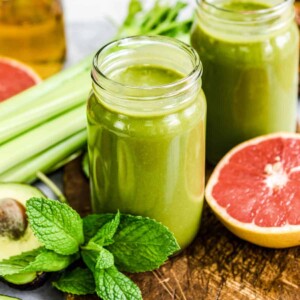 Fat Burning Smoothie for Weight Loss
Make fat cry by adding this fat burning smoothie to your day. The natural ingredients are paired together to help boost your metabolism and burn fat in one delicious weight loss smoothie.
Make Recipe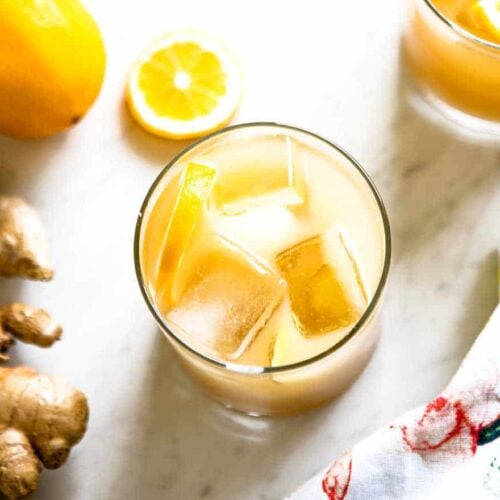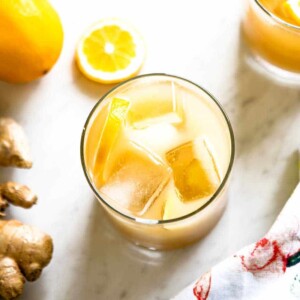 Ginger Switchel Recipe
Blend up this refreshing ginger switchel recipe to help cool off, naturally. Perfect for those pregnancy hot flashes, menopausal women or just a hot summer night.
Make Recipe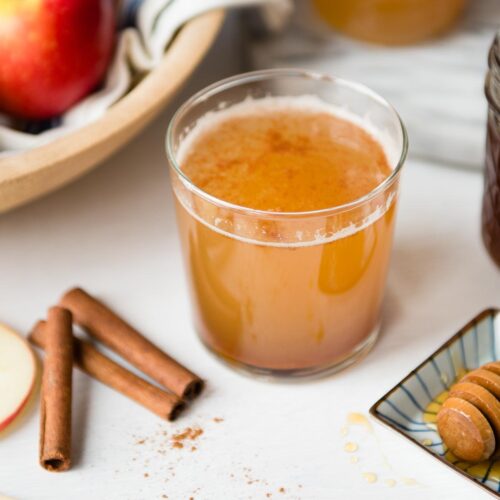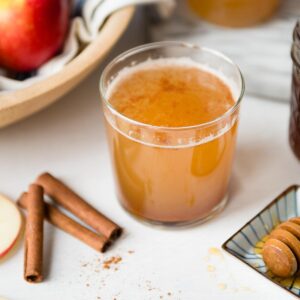 Apple Cider Vinegar Drink
Try this raw apple cider vinegar drink that has been touted as a miracle cure-all due to its powerful cleansing and healing properties. I love drinking this before meals to help with blood sugar levels or in the afternoon as a refresher.
Make Recipe
Tips for Best Results
My teeth are pretty sensitive so I drink the apple cider vinegar drinks with lemon through a straw to protect my enamel. The apple cider vinegar drinks sometimes go down better if they are super cold or heated up like a spiced cider. Though drinking them at room temperature is fine, you may not want to. That's totally okay.
Turmeric stains easily, so make sure you have a stainable surface or cup when consuming any drink with this anti-inflammatory ingredient. Fresh, whole roots will have loads more natural and healing properties than their ground versions, so always look for fresh if possible. I actually buy ginger at Costco and chop up a whole bunch at once, then freeze it in single portions. This way I've got fresh, real ginger on hand whenever I need it.
Detox Drink Ingredients
While I don't recommend drinking only these beverages throughout the day, they are each designed to help promote weight loss when included in a balanced diet. Each drink contains ingredients that do some pretty cool stuff in the body: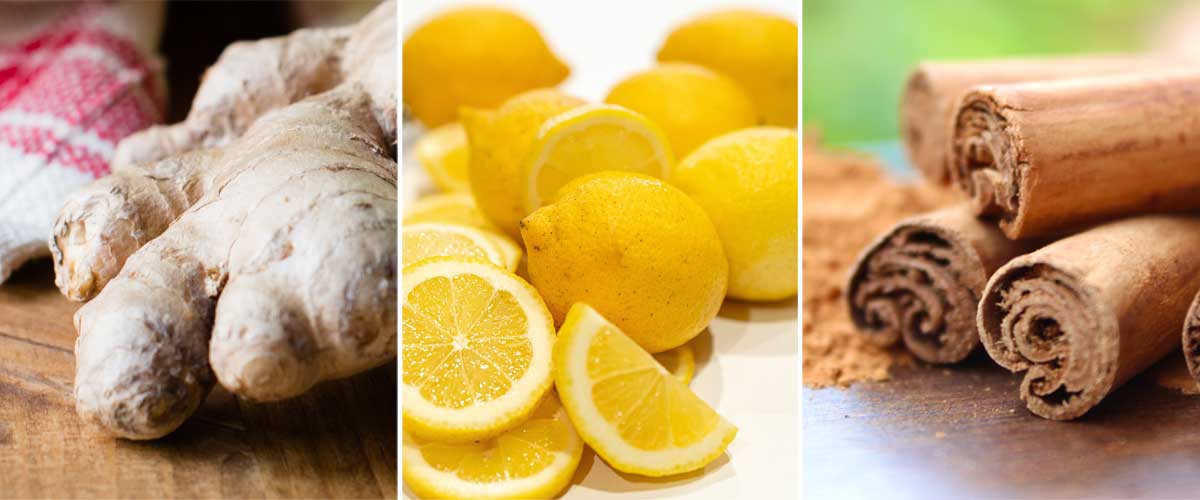 Apple cider vinegar: Contains acetic acid, which helps stall weight gain and decreases fat in the belly and liver.
Ginger: Studies show this root effectively reduces fat, as well as increases HDL (good cholesterol) in the body.
Plant-based protein: According to the American Dietetic Association, a well-balanced vegetarian/vegan diet provide more than adequate protein to prevent and treat certain diseases. I've actually created an organic, plant-based protein boost for green smoothies. It adds 10 grams of clean protein to each smoothie.
Lemon: Loaded with antioxidants to promote weight loss. You can also add it to water to create a simple weight loss drink.
Cinnamon: Also full of antioxidants. Cinnamon has powerful anti-inflammatory effects as well.
Turmeric: Curcumin is the active ingredient in turmeric, and has anti-inflammatory and antioxidants as well. If inflammation is a serious concern, then I suggest taking this in supplement form. Ground turmeric has a smaller amount of curcumin.
Weight Loss Drinks FAQs
What drinks can burn belly fat?
These weight loss drinks promote healthy metabolism which when combined with proper sleep, exercise and nutrition can support losing excess fat.
What is a good drink to detox the body?
All of the drinks on my weight loss drinks list include natural ingredients that have detoxifying properties. Yet did you know that the body has entire systems dedicated to detoxing naturally? While these ingredients can help your body do what it does naturally, you can also consume other foods that will help you cleanse.
How can I burn fat fast?
There is so much more to losing weight than a 'quick fix.' While my cleanse programs often result in weight loss naturally, they are just the start of a healthier lifestyle. You can definitely incorporate some of the weight loss drinks from my list into your daily habits, but if you really want to lose weight then you need to use these drinks as part of a whole healthy diet, exercise, sleep and de-stress lifestyle.
A Healthier Way to Detox + Lose Weight
Many of the best drinks for weight loss found above were created for my Seasonal Cleanses. I've created 21-Day and 7-Day cleanses that use only whole food, and plant-based ingredients to bring you smoothies, snacks, meals, and cleansing detox drinks, all carefully curated to promote a healthier you.
Cleansing doesn't have to consist of inedible, expensive supplements/drinks that make you feel terrible! It can be full of delicious, cleansing food, no weird powders and lasting results for the body and mind.
More Delicious Detox Recipes
If the concept of using real, whole food to meet your health goals sounds appealing to you, then check out a few of these free meal plans I've created. They are all designed to help you eat more plants and use the natural healing properties of food to heal your body inside and out.
Which one of theses do you want to sip on first? Drop a comment and let me know!