Whether you're participating in a Daniel Fast or need a week of meals that you don't have to plan, my Daniel Fast meal plan is for you!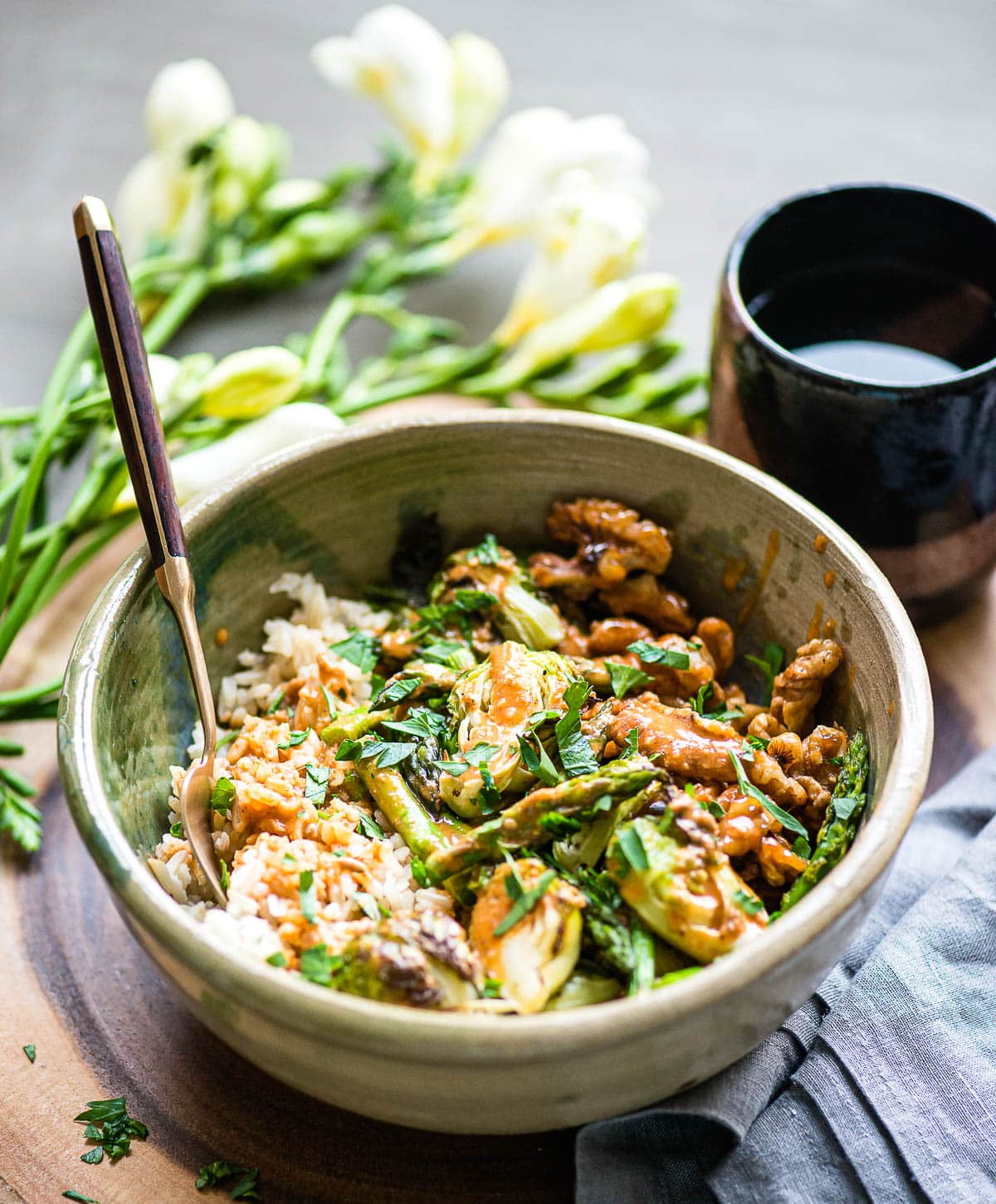 I've curated breakfast, lunch, dinner and snack recipes for seven days. This guide is complete with a menu, grocery list and full recipes so you can focus on more important things than what to put in your body for 21 days. These Daniel Fast recipes can be repeated each week for the full 21 days and swapped around to fit your schedule.
The goal of this plan is to focus on other aspects of your health. While you may find you lose weight and gain energy by eating this way for 21 days, the goal is to focus on your spiritual health. So let this guide help you do just that!
Table of Contents
What is the Daniel Fast?
The Daniel Fast is based on the biblical book of Daniel, found in the Old Testament. Daniel was a prophet that was placed under the rule of King Nebuchadnezzar. In defiance, Daniel and a few others chose not to eat the food the king provided and instead temporarily turn to a diet consisting of whole food, plant-based meals.
Thousands of years later, people still partake in this 'fast' to help focus on their spiritual journey. I created a meal plan based on the criteria for those who want to participate. First, let's figure out what can and can't be eaten while on this plan.
What to Eat on the Daniel Fast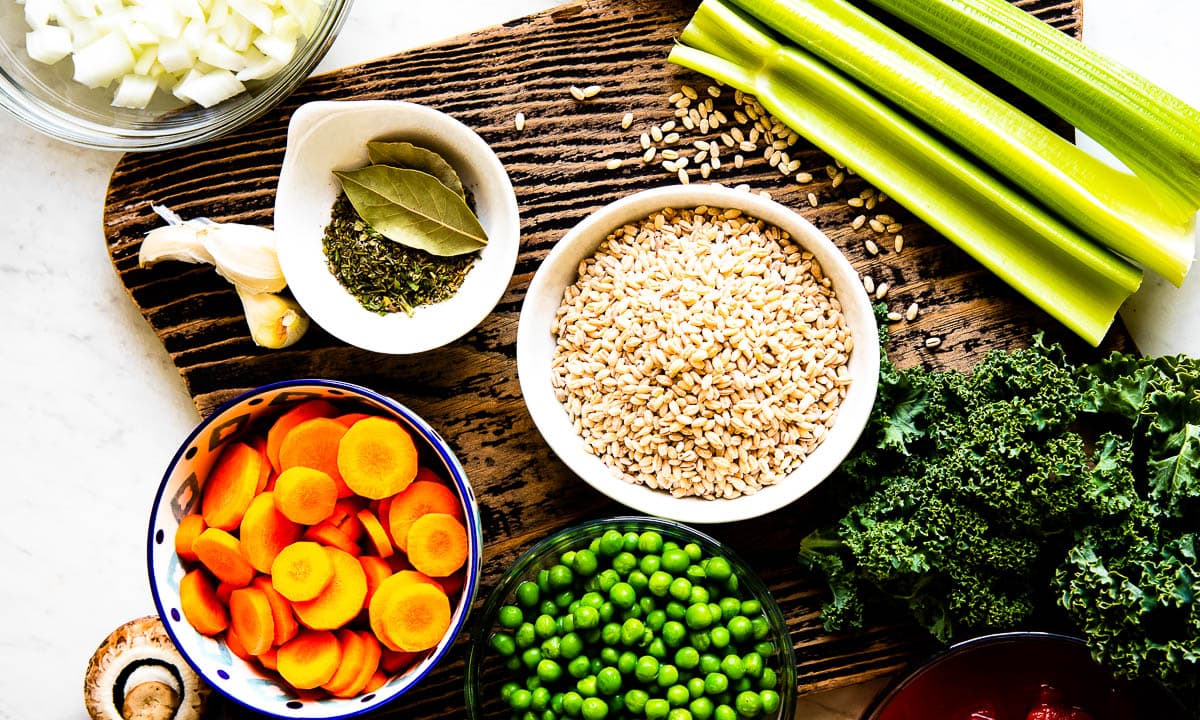 Daniel Fast recipes focus on WFPB: whole food, plant-based ingredients. This means you can load up on:
Fresh fruit
Fresh vegetables
Legumes
Nuts and seeds
Natural sweeteners
Whole grains
Water
Vegetable oils such as extra virgin olive oil, coconut oil and avocado oil
Foods to Avoid
While on this temporary meal plan, avoid the following food groups:
Meat + fish
Dairy
Animal by-products like eggs and honey
Added and artificial sweeteners
Yeast
Processed foods
Certain beverages including coffee, alcohol, soda and kombucha
Download: Free Daniel Fast Meal Plan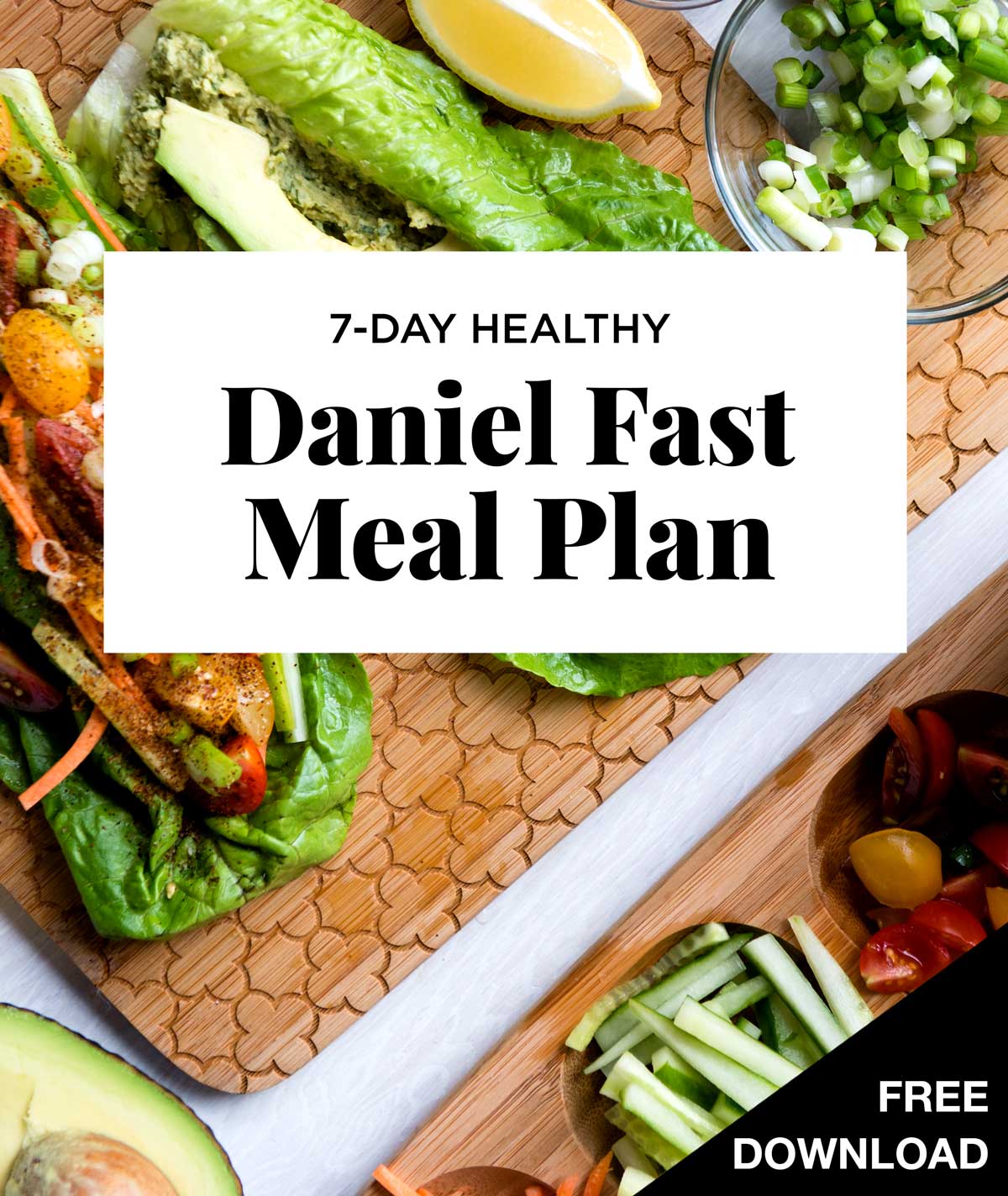 A traditional Daniel Fast is 21 days long. The below meal plan I created is for seven days, then can be repeated for the full three weeks. I want to make this as easy as possible for you, so the dinner recipes will be made once and then enjoyed for lunch the next day as well. That way you aren't cooking two meals each day.
Breakfast is a daily green smoothie. While some of these Daniel Fast recipes may be new or different, try them! You never know what you might learn to like. Yet if there is a recipe you can't do, then swap it with another one on the list. If you need ingredient swaps, just drop a comment so I can help!
Click here for the Daniel Fast Meal Plan.
Energy Fueled Breakfasts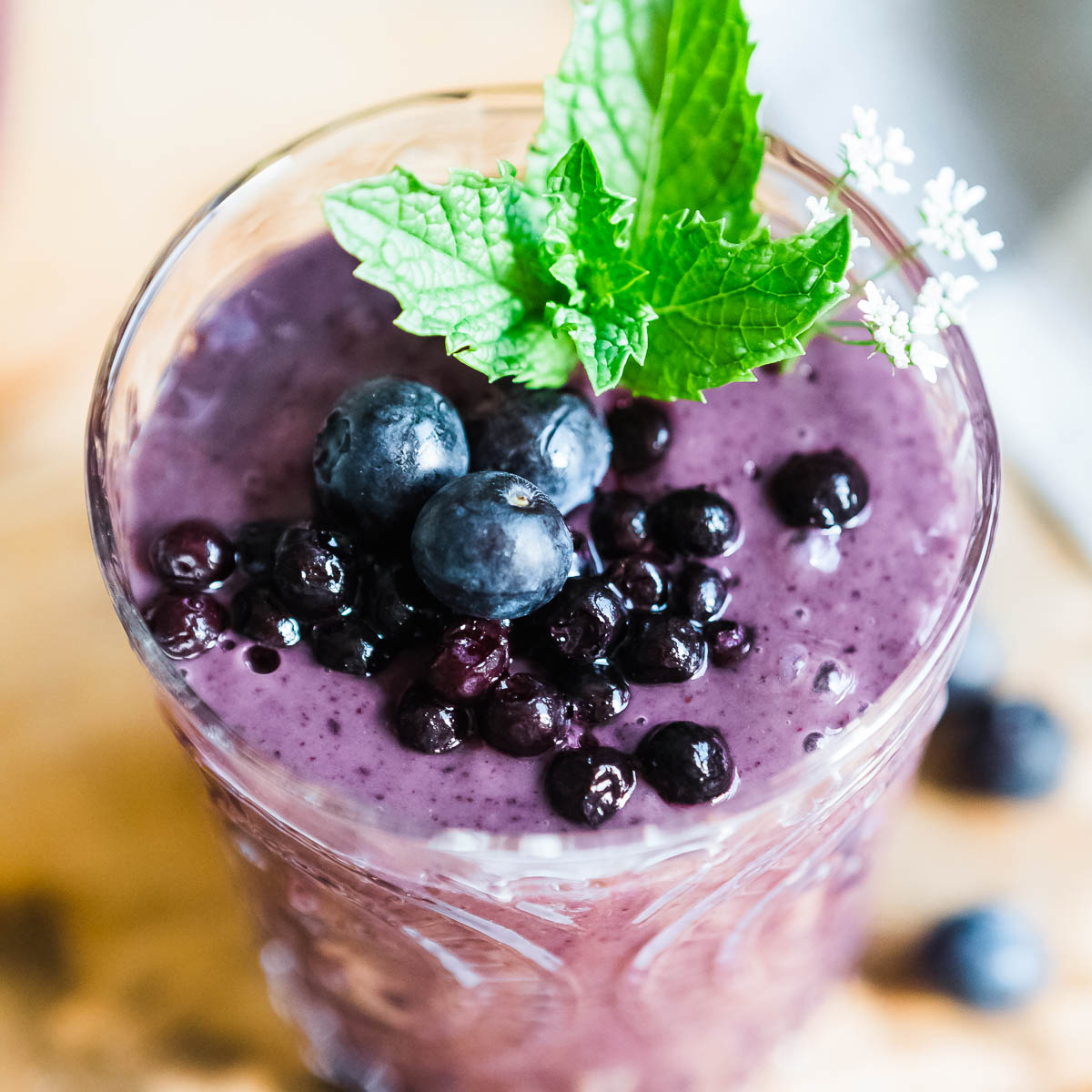 When changing your eating habits, even temporarily, starting the day off right sets you up for success. I chose seven different smoothie recipes that are fast to make and start your day with a variety of whole food ingredients.
Boost them with a plant-based protein powder that has no added sugar to help you stay full until lunchtime.
Easy Plant-Based Snacks + Desserts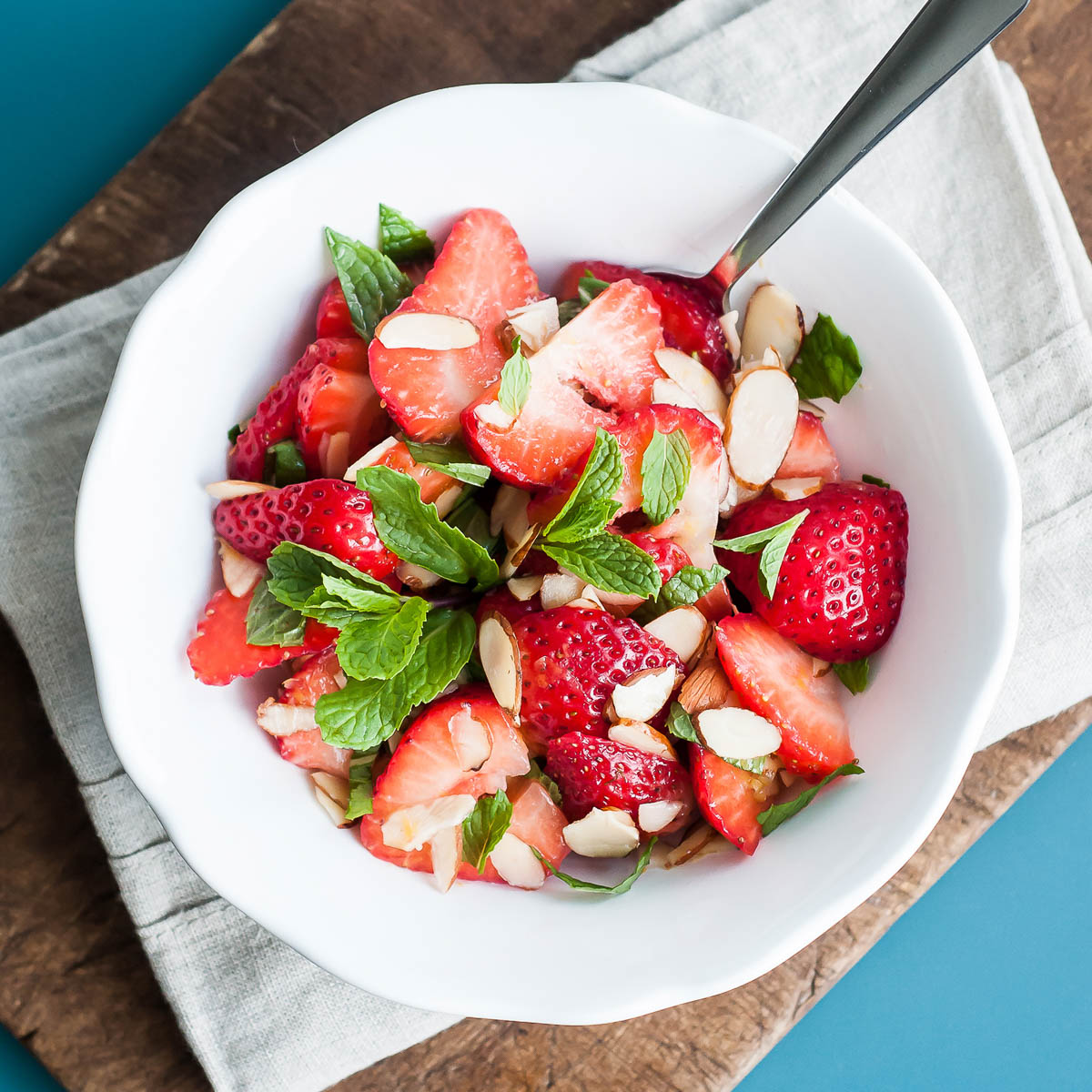 Snacks might not be part of your normal menu, yet when you change what you eat, your body changes how it reacts to and metabolizes food. So you may have a daily snack yet you find yourself hangry at 3:00 pm, or needing a glucose stabilizer after dinner.
That's where these Daniel Fast snack or dessert recipes come in! Have them on hand if you need a little extra fuel in the morning or for an afternoon energy boost.
Strawberry Snack Bowl, featured in the Autumn Cleanse.
Savory and Satisfying Dinners + Lunches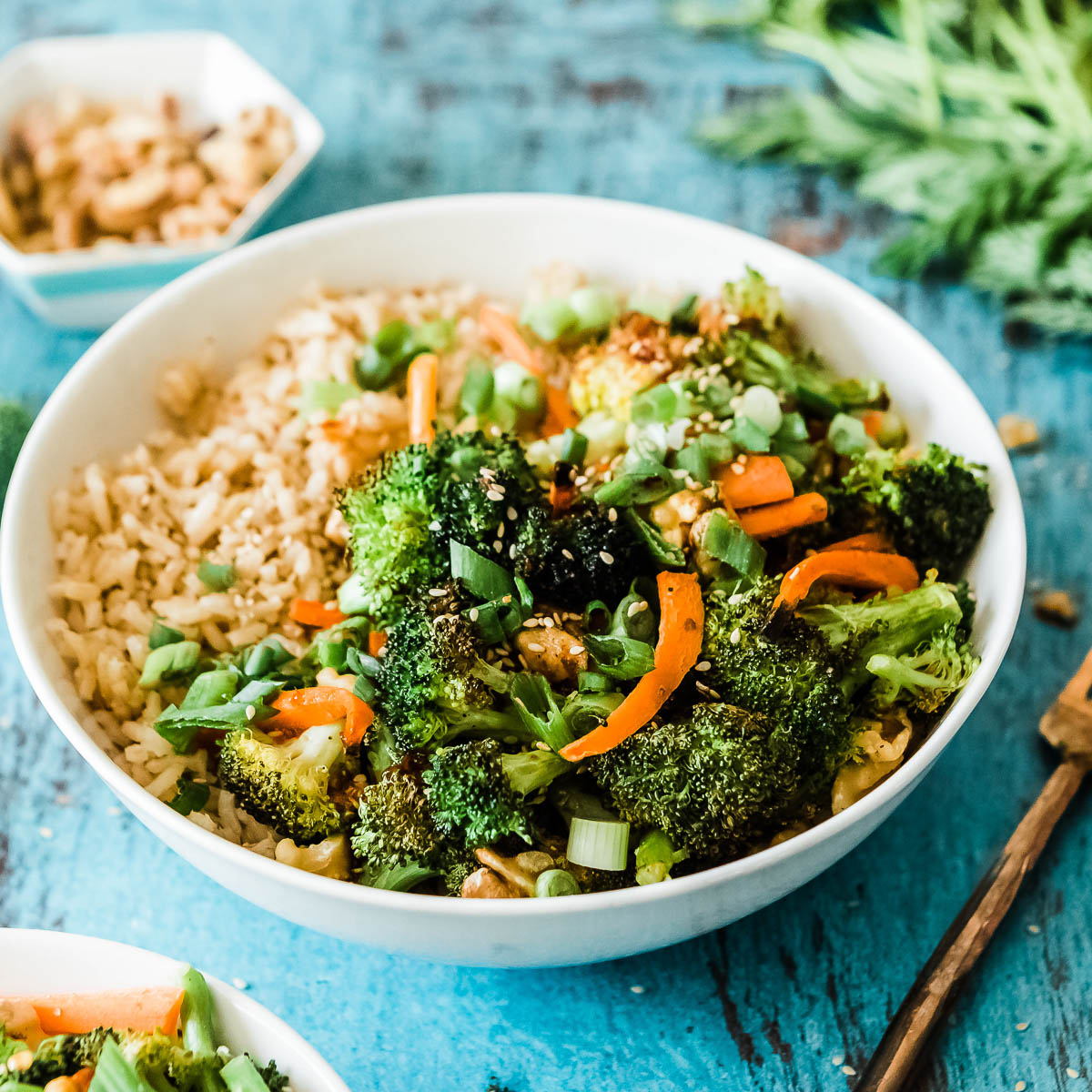 I want to make this meal plan accessible to those who are on the go or not able to spend all day in the kitchen. So I'm using the magic of leftovers! For the majority of these recipes, you make them for dinner and then enjoy the second portion for lunch the next day. That way you cook once, eat twice and focus on eating well.
Daniel Fast Meal Plan FAQs
What is the menu for the Daniel Fast?
I've created a menu, shopping list and full recipes for seven days that can be repeated each week of your Daniel Fast. This menu includes produce-rich smoothies, delicious snacks, and meals that you make once and eat twice.
What are the rules for the Daniel Fast?
Focus on whole food, plant-based ingredients. Avoid meat, dairy, processed food, added and artificial sugars, beverages including coffee, alcohol and soda, and food products that include yeast.
Can I eat eggs on the Daniel Fast?
This 'fast' is completely whole food, plant-based. This means no animal products including foods like honey and eggs. However, don't fear about not getting enough protein! You'd be surprised how much protein comes from leafy greens, nuts and seeds, legumes and more. You won't go hungry following this plan.
Meal Plans Fueled by Plants
Once you've finished your Daniel Fast, you may wonder what's for dinner. Well, let me help with that! I've got more free meal plans powered by plants and ready for you to use to keep the good food vibes strong: