I fell in love with smoothies at first sip. While I fully believe in green smoothies, I also love exploring the world of fruit smoothies! Some of the ingredients in these easy smoothie recipes may surprise you yet don't be afraid to give them a blend! I've got healthy fruit smoothie recipes for every tastebud.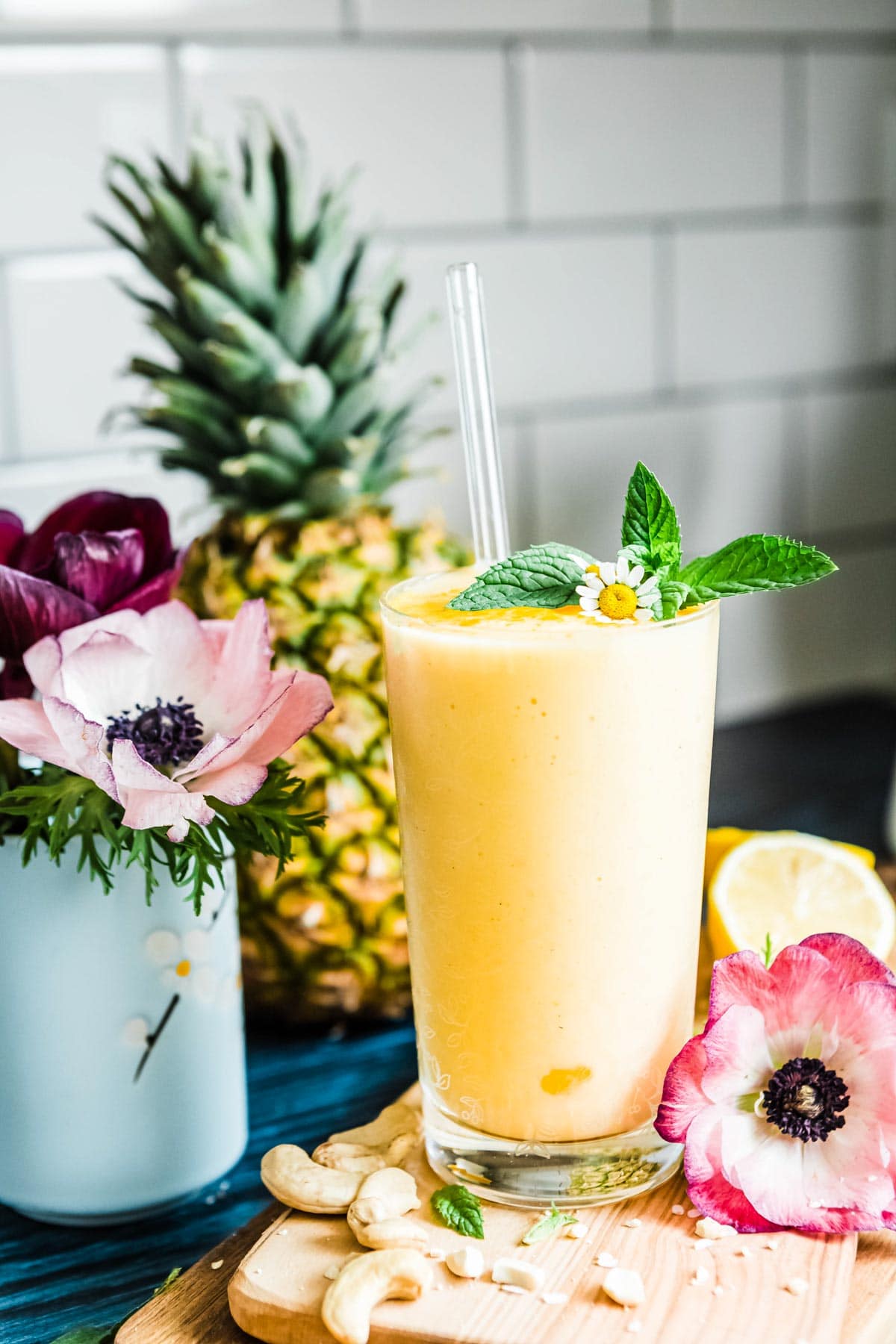 The Simple Green Smoothies community blended the rainbow this January for our quarterly plant-based challenge, and I loved the feedback! Many participants said they blended new ingredients and tried flavors they weren't sure about.
I want you to use the list below to change up your daily smoothie, and don't forget to leave a comment letting me know how it goes!
Table of Contents
Healthy Fruit Smoothie Recipes
Smoothies let you truly blend the rainbow, and I am here for it! If you're a long-time smoothie drinker, then you may blend the same recipes over and over again. Pick your favorite color below and get blending! You may be surprised by a few flavor combos, and you may fall in love with a new fruit smoothie recipe.
How to Boost Smoothies
You can easily turn any of these fruit smoothies into a meal or just cut down on the natural sugar with the tips below. Have you ever boosted your smoothie? If not, give it a try!
Healthy Fat
Your body needs healthy fat to process protein and carbs. Since smoothies contain carbohydrates from fruits and veggies, add a bit of healthy fat to round out the recipe. A few of my go-to healthy fats are:
Plant-Based Protein
The right protein can turn any smoothie into a quick, fast meal. I like using homemade protein powder without any sweetener or gums to weigh it down. Superfoods like hemp hearts or chia seeds add protein, healthy fat and fiber to any smoothie.
Leafy Greens
If your typical daily smoothie includes leafy greens, then don't be afraid to add them to any of these fruit smoothies! No need to alter the recipe other than adding a handful of your favorite green like spinach or kale.
Fruit Smoothies FAQs
Drop a comment with your fav fruit smoothies, or one you want to try from the above list!