Don't get me wrong, I love healthy coffee. I'm reaching an age where I have to stop drinking it by 2:00pm or I won't sleep at night. If I want to enjoy a non-water beverage then I turn to the list below of healthy caffeine alternatives.
I've got both hot and cold options that will help you enjoy a tasty drink alone or with friends, without the effects of caffeine.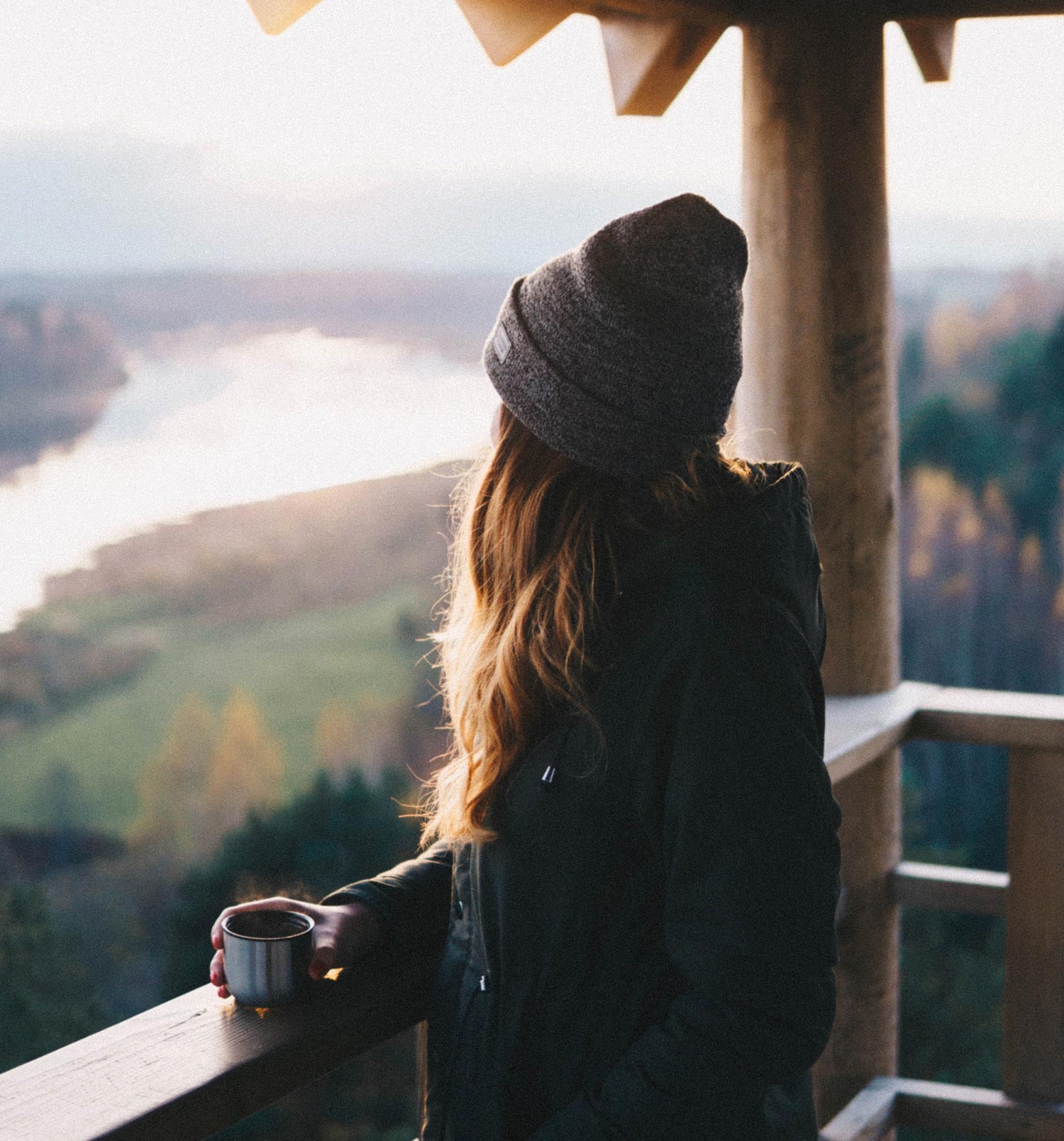 Hot Caffeine Alternatives
I've lovingly created every one of the drinks listed below over several years and use them all throughout the year. I love offering the warm almond milk steamer to my kids as an evening treat without chocolate, and I enjoy the pink moon milk as a way to destress in the afternoon.
Whether you want a creamy, latte-like experience or a fruity warming drink, I've got the perfect recipe for you!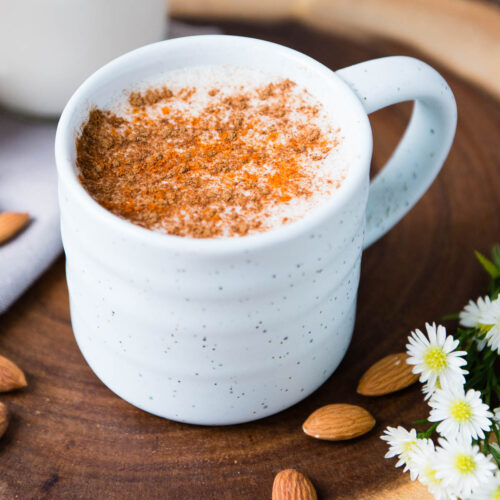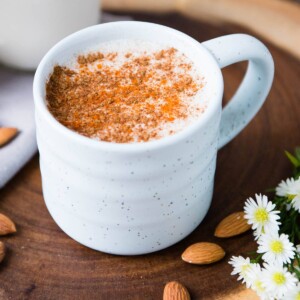 Warm Almond Milk
Try this delicious warm almond milk recipe to end your evening on a sweet note. My non-caffeinated, glucose regulating beverage helps you sleep well and start the next day on an energetic note.
Make Recipe
---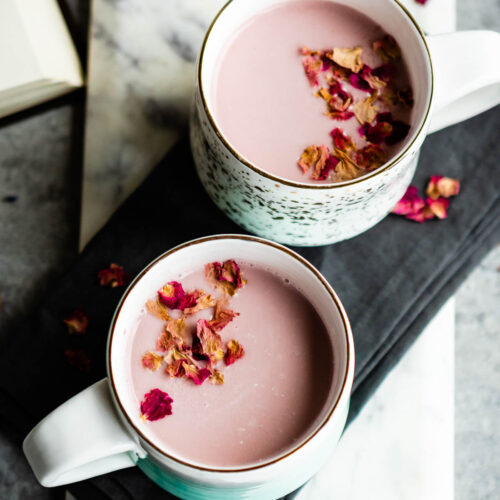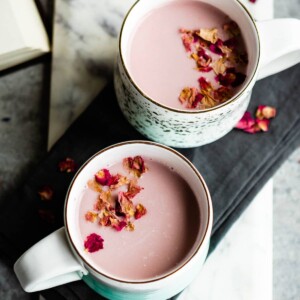 Pink Moon Milk
Try this warm pink moon milk recipe to help you drift off into dreamland. I like to sip this at night to calm my mind and body before sleep.
Make Recipe
---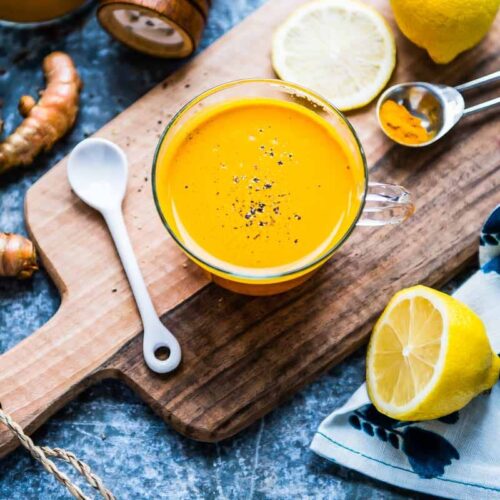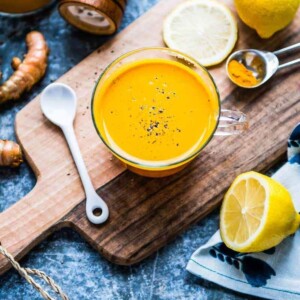 How to Make Turmeric Tea
The anti-inflammatory benefits of turmeric are well known. It's easy to consume enough each day in this simple-to-make tonic. Follow along with this step by step tutorial on how to make turmeric tea.
Make Recipe
---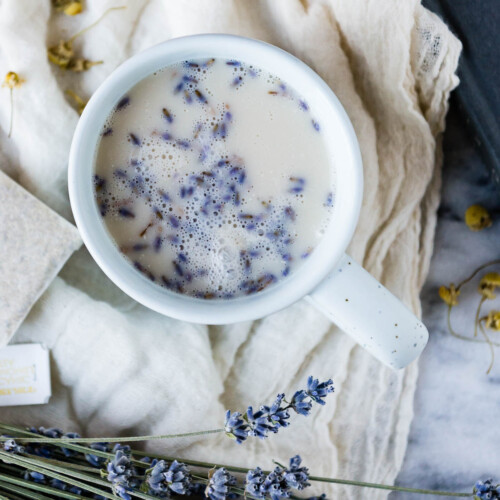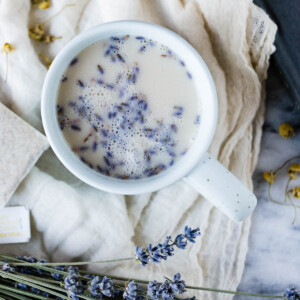 Lavender Sleep Tea
This calming, warm tea is just the thing to help unwind and relax after a long day. Chamomile tea is steeped directly in almond milk and lightly sweetened. Add dried lavender buds for an extra calming effect.
Make Recipe
---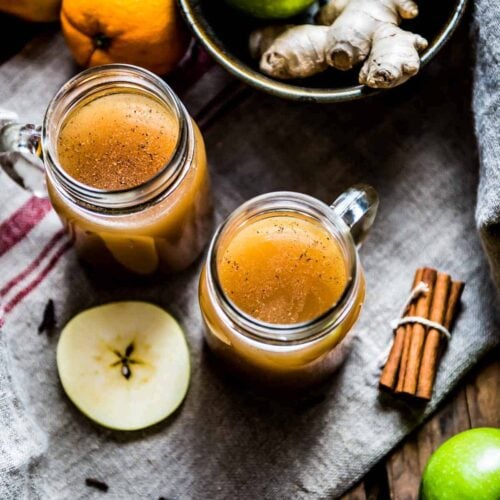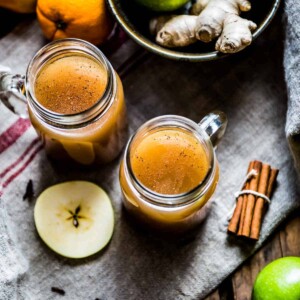 Crockpot Apple Cider
Nothing says cooler weather quite like crockpot apple cider—and this version takes it to the next level with flavor. Using a slow cooker makes preparing this hot beverage easier than ever— the mulling cider makes your house smell fantastic.
Make Recipe
---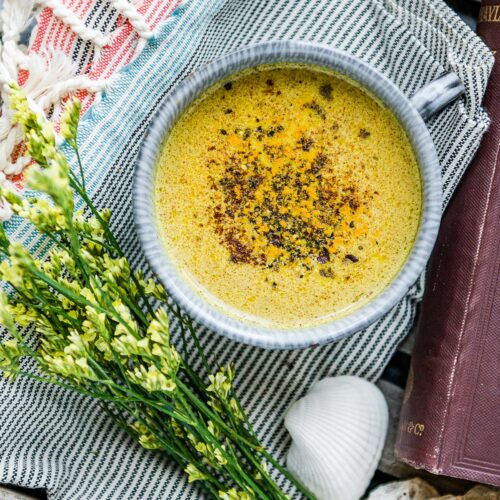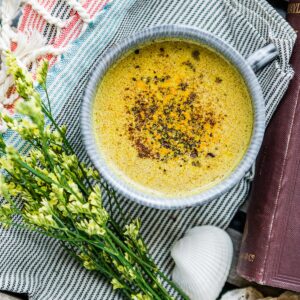 Golden Milk Latte
Turmeric and ginger are super heros when it comes to fighting inflammation. They are also really good for warming up your insides on a cold night, which is when you'll find me sipping on this drink. Enjoy this Golden Milk Latte in the morning or evening (it's actually caffeine-free!) for some wholesome nourishment.
Make Recipe
---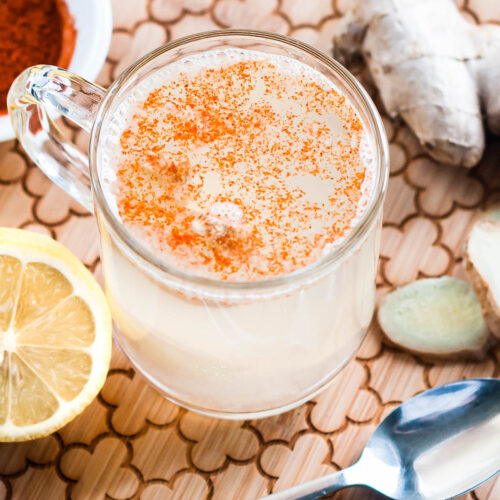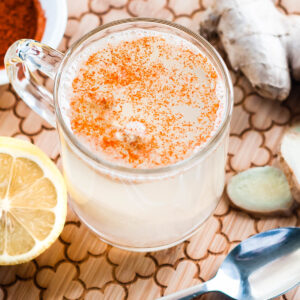 Best Detox Tea Recipe
Start your day with the best detox tea for weight loss using lemon, ginger root and cayenne pepper to activate the digestive system, boost the metabolism and remove toxins gently.
Make Recipe
---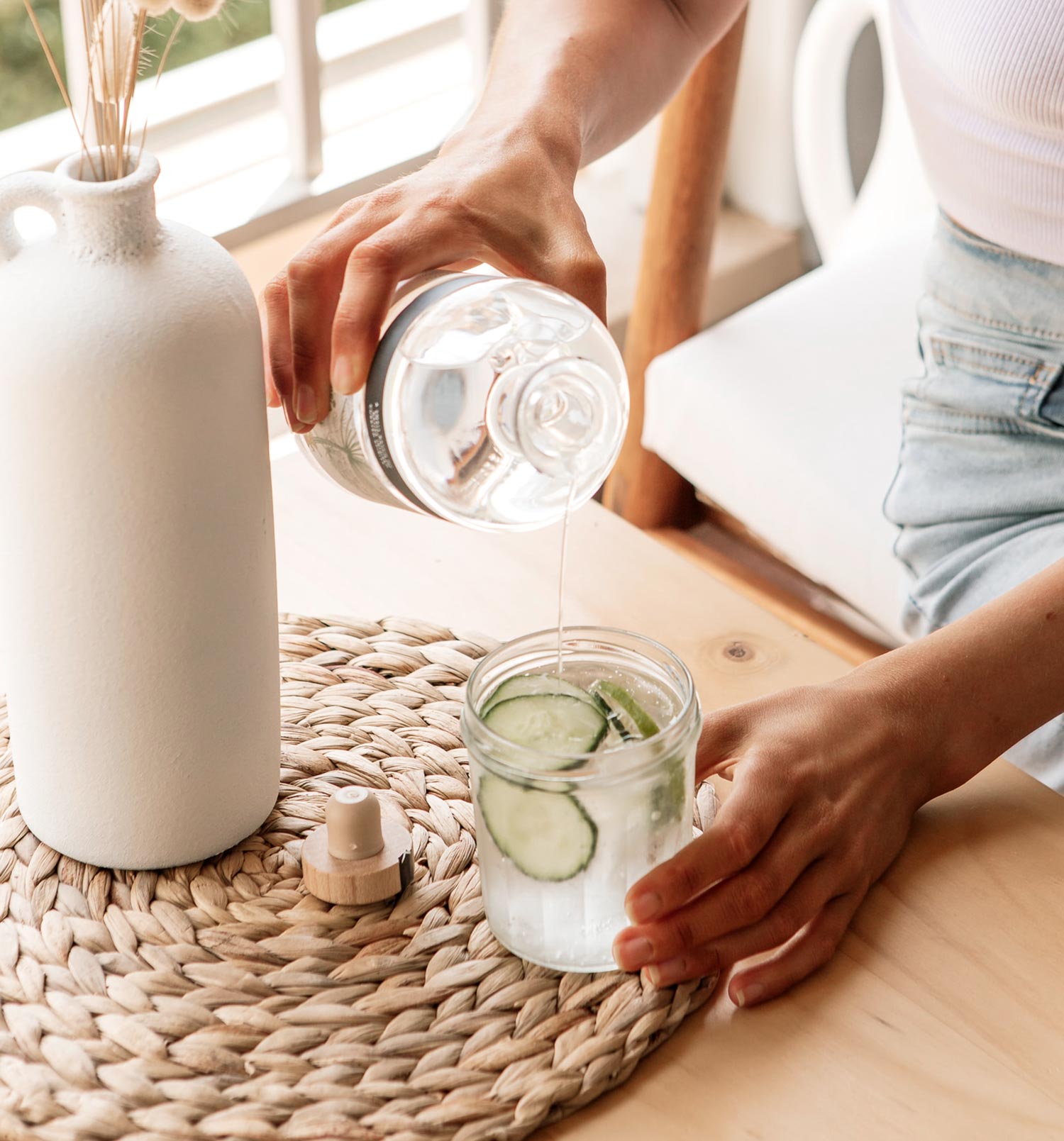 Cold Caffeine Alternatives
When everyone else is reaching for a can of *insert preferred soda here* I like to lean on some caffeine-free refreshment. Caffeine can often make people jittery and can also affect blood sugar levels (even if the drink isn't sugary!). Here are my go-to cold drinks: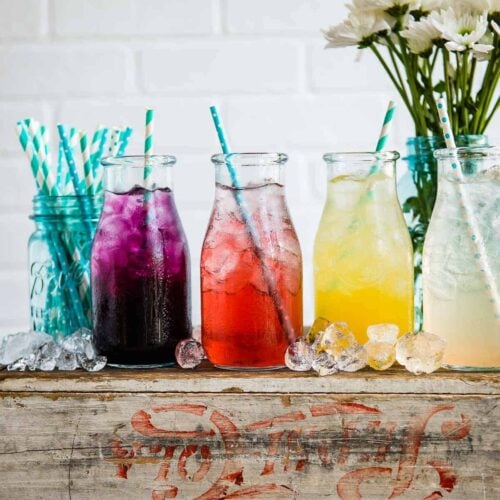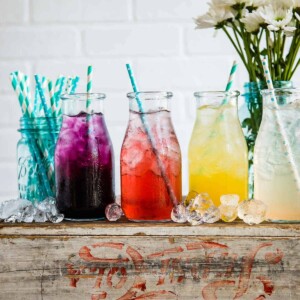 Italian Soda Recipe
When you embrace a plant-powered life and try to avoid processed foods, sodas are one of the first things to go. My twist on a classic Italian soda recipe is a fabulous way to bring back "soda" in a nutritious way. My kids still don't like carbonated beverages, but as they get older and their tastes change, I know what we will be making first!
Make Recipe
---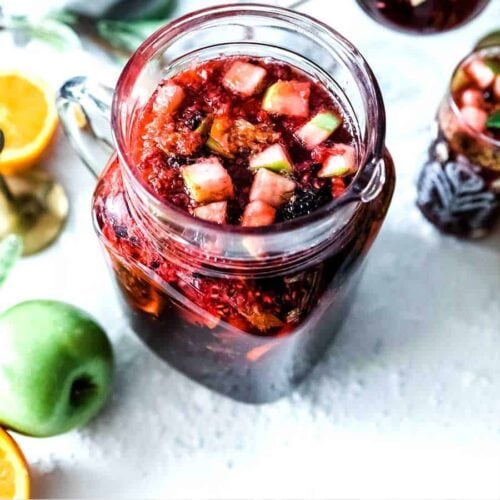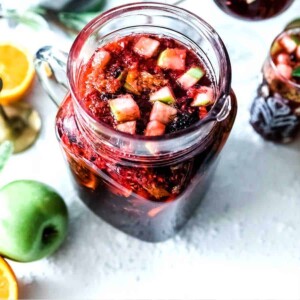 Non-Alcoholic Berry Sangria
Dress up your next party not only with decor but also with this vibrant non-alcoholic Berry Sangria. It's full of fruit and flavor, and can be enjoyed by the whole family.
Make Recipe
---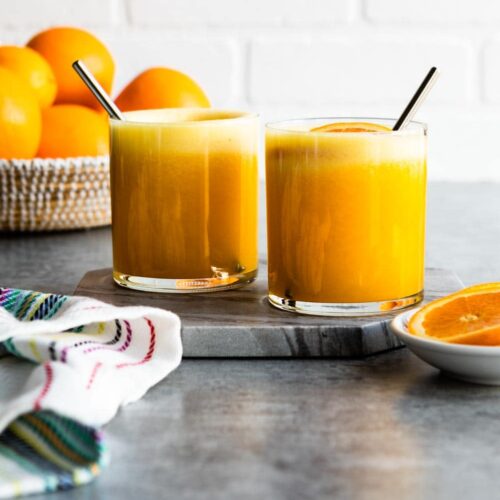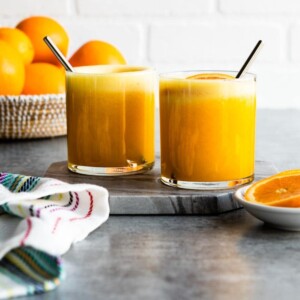 Adrenal Cocktail
When you find your adrenal system working in over drive (rising blood pressure, increased heart rate, feelings of anxiety) drink my adrenal cocktail to naturally reset. This calming beverage uses plants to provide a vitamin C, potassium and sodium boost.
Make Recipe
---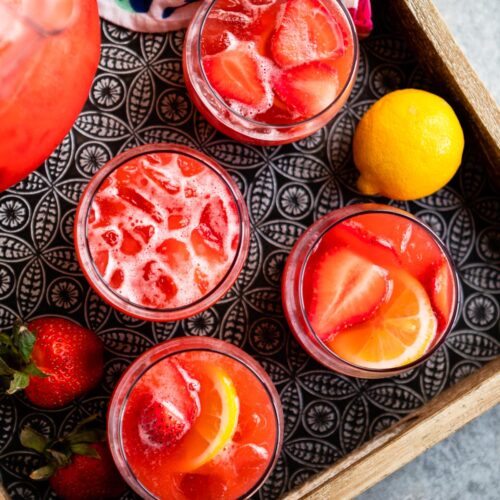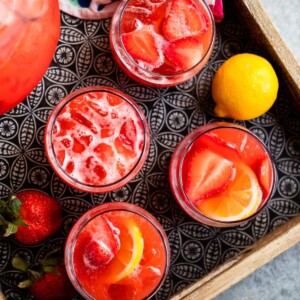 Homemade Strawberry Lemonade
After you try this homemade strawberry lemonade, you won't want to every get store-bought again. It's made with super fresh, real ingredients and is the perfect blend of sweet and tangy.
Make Recipe
---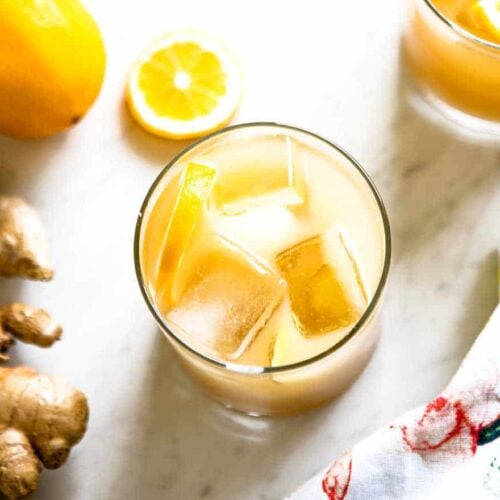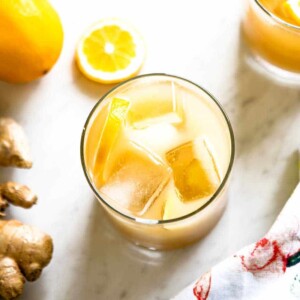 Ginger Switchel Recipe
Blend up this refreshing ginger switchel recipe to help cool off, naturally. Perfect for those pregnancy hot flashes, menopausal women or just a hot summer night.
Make Recipe
---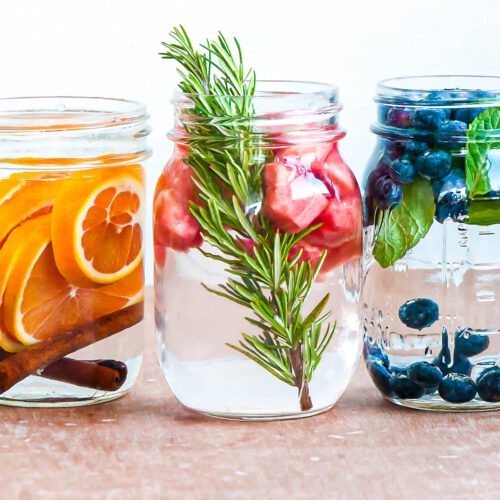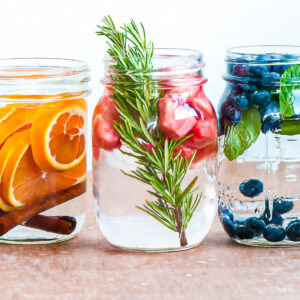 Fruit-Infused Water
Up your water consumption with this simple, tasty detox water recipe that helps fight belly bloat and hydrate your body.
Make Recipe
---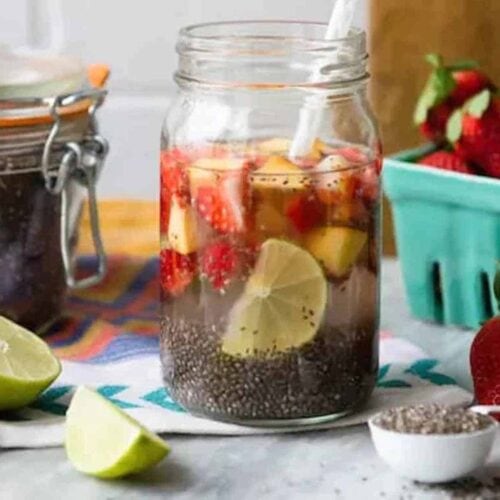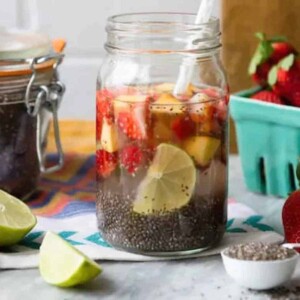 Chia Fresca Drink
Try this refreshing chia fresca drink if you're spending a long time outside doing strenuous work. I like to pack it when I'm on a long trail run, doing a day in my garden or hiking the Grand Canyon.
Make Recipe
---
Healthy Caffeine Alternatives FAQs
What is a healthy substitute for coffee?
If you'd like a warm option, go for my warm almond milk. It's got the creaminess of a fancy coffee beverage, without the caffeine spike. If you want to go the cold route, my chia Fresca will give you a natural energy bump without the slump after a few hours.
What can I drink instead of caffeine for energy?
Chia Fresca is a great pick-me-up when you need a good energy boost. For a warmer option, my detox tea recipe is a great way to start the day without caffeine. It wakes you up and gets your metabolism moving without any kind of mid-morning crash.
What is the best natural caffeine?
Natural caffeine comes in many forms: coffee (without all the fluffy extras), black or green tea, or cacao. Yet if you want a truly caffeine-free option, you can check out my list of healthy caffeine alternatives for delicious beverages to get you through your day.
How to Break Up with Caffeine
I realized my love of coffee was quickly turning into dependency as a young, working mom who was struggling to have energy by 3:00pm. I wanted to stop relying on caffeine yet didn't want to just replace it with another dependency on sugar, etc. So I turned to a holistic nutritionist who helped me create a whole food, plant-based cleanse to truly help my body detox.
In the end, caffeine was no longer running my life, I was! I had so much natural energy I even picked up my love for running again. I now participate in some version of this cleanse at the start of each season to help reset my body and mind for the months ahead. I'd love for you to join me if you want to break free from caffeine (sugar, sluggishness, trouble with sleeping, low energy), too!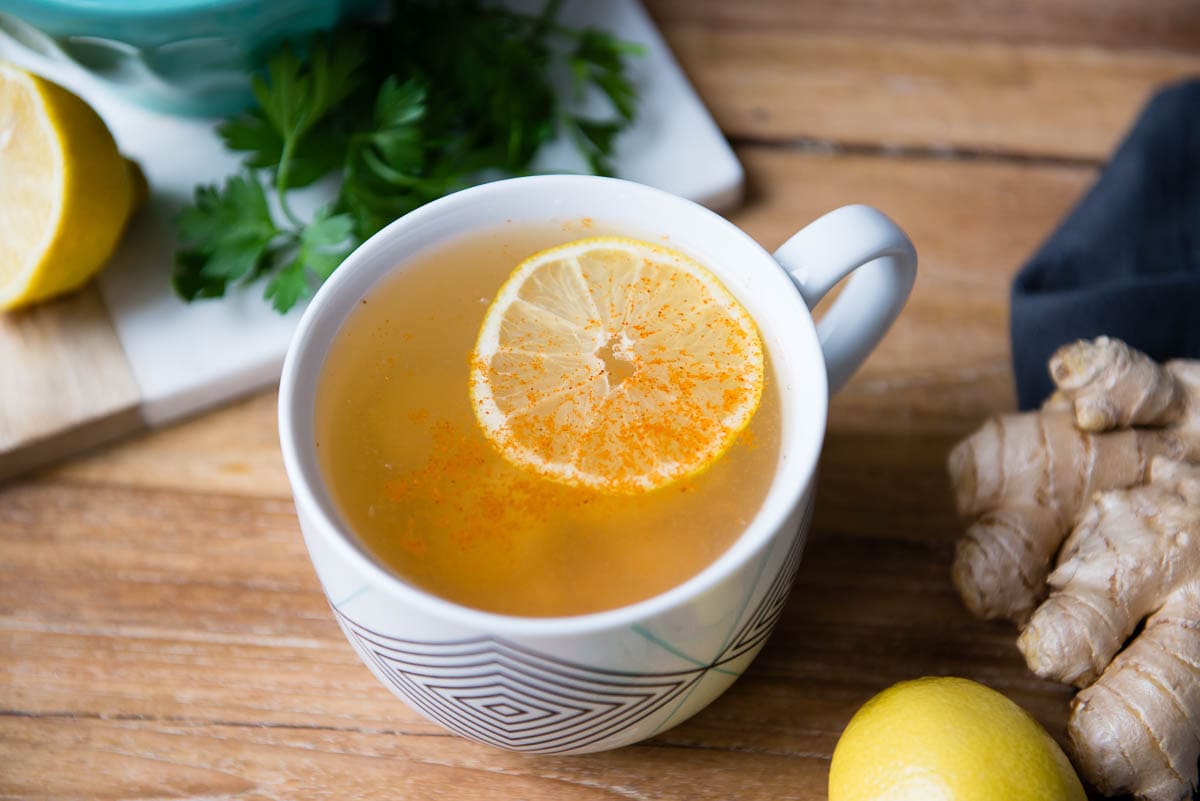 Naturally Energized Morning Routine
If you're looking to ditch the morning caffeine fix and focus on healthy caffeine alternatives, then you need to focus on your morning routine. Here's how I start my day caffeine-free:
Don't look at my phone upon waking, instead, I quietly set my intention for the day, then do some light stretching.
Do start with detox tea to wake up my metabolism and give me a warming start.
Don't immediately turn on the TV or other electronic devices.
Do try and step outside for some fresh air as soon as possible. For me, this happens when I take my dog for his morning walk. It helps wake both of us up.
Do blend a green smoothie for nourishment and natural energy.
I find these five simple dos and don'ts really set me up for success in my day and honestly give me more energy than espresso does. Give this routine a try for a week and see how your body feels, you might just be surprised. Then leave a comment letting me know how you feel!