Check out my list of healthy snacks for kids to give your child easy, nutritious snacks for school this year. PS- They work for adults, too! These easy snacks for kids fuel them for the busy days ahead in school and beyond. Feel free to send these healthy snacks for school to soccer practice, choir rehearsal or after-care. They work all day long.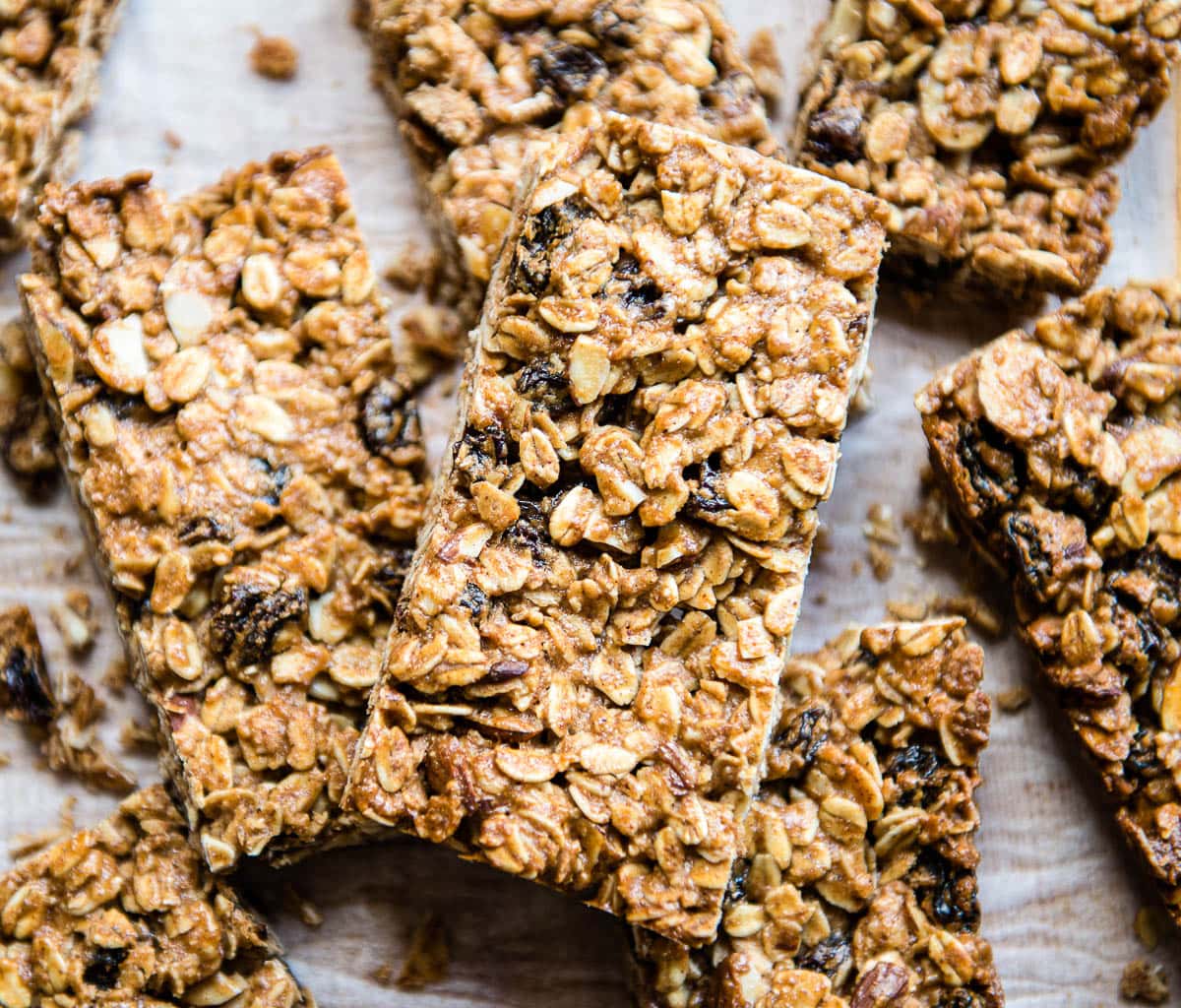 Another school year, another pep talk to myself to give my kids healthy, fun food to eat throughout the day. Cut to a month later when I'm barely getting carrot sticks into containers before tossing them in the lunch box.
Well, no more! I'm bringing you healthy snacks for kids that everyone can enjoy. These easy snacks for kids will make your school days brighter, lighter and more energized. Plus, your little humans perform at their best when they've got fuel!
I not only make these healthy snacks for school for my kids, but I also enjoy them! Feel free to treat yourself while you also fuel your family.
Table of Contents
Hand-Held Easy Snacks for Kids
When looking for items to fill the lunch box, I need it to be easy and tasty. Complicated works of art are not going to cut it when I'm trying to get my kids out the door early in the morning or when I'm up late prepping. Many of these ideas can be prepped ahead and made in multiple servings, so you can prep once and snack well all week long.
This category is pretty self-explanatory. These are snacks you can eat with your hands. No extra utensils are needed! Feel free to cut them into sizes your kid can manage, or double up if you know they need to extra energy.
Dips and Spoonable Treats
This next category focuses on recipes that make great dips or work for times when your kid is sitting. Nuts and seed butter pair great with fruits and veggies alike, caramel apple dip is a fun way to eat more fruit no matter the season and vegan yogurt can be used with a variety of mix-ins.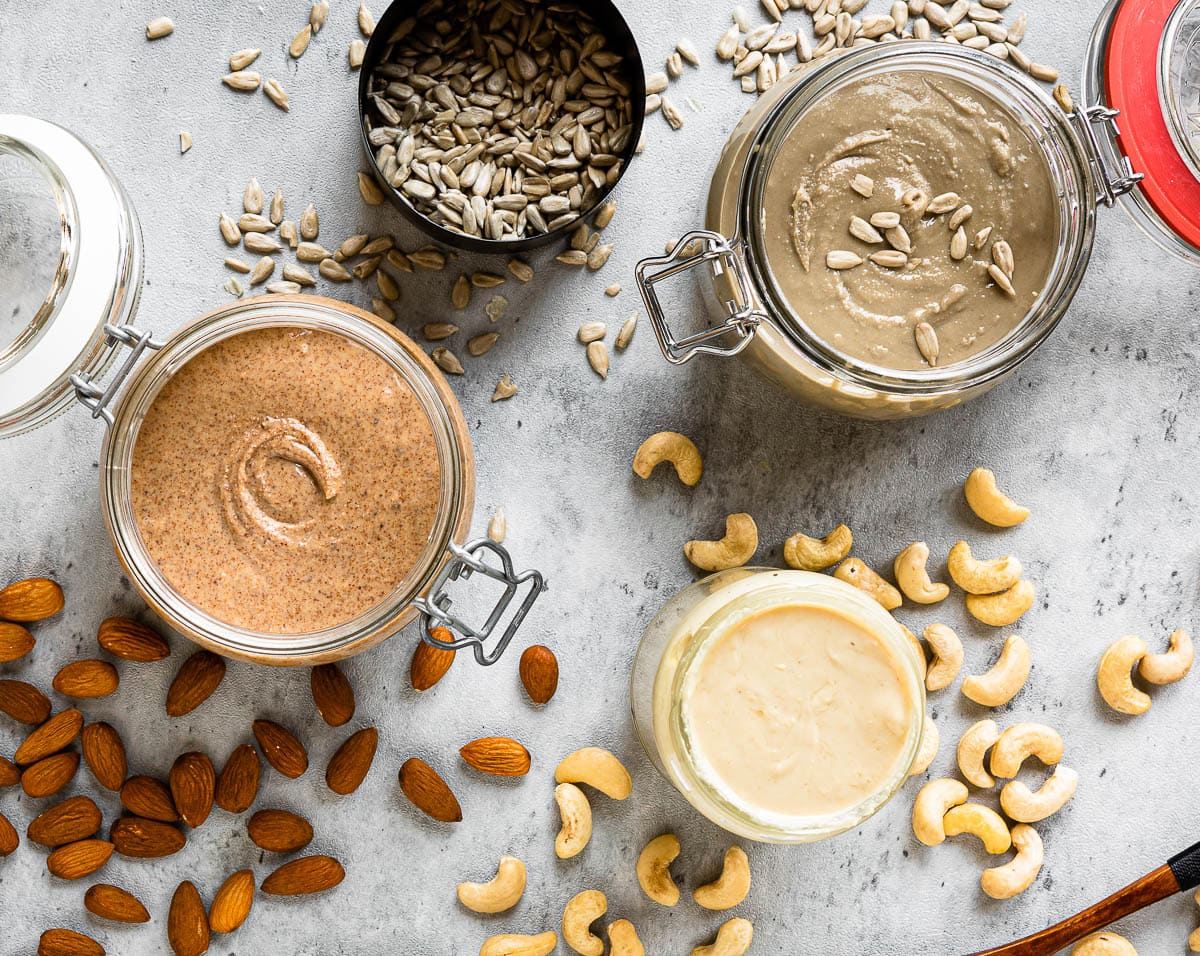 I often pack dye-free sprinkles, mini vegan chocolate chips or freeze-dried fruit when packing a dip or yogurt. My kids love a good topping as much as I do.
Nut-Free Snacks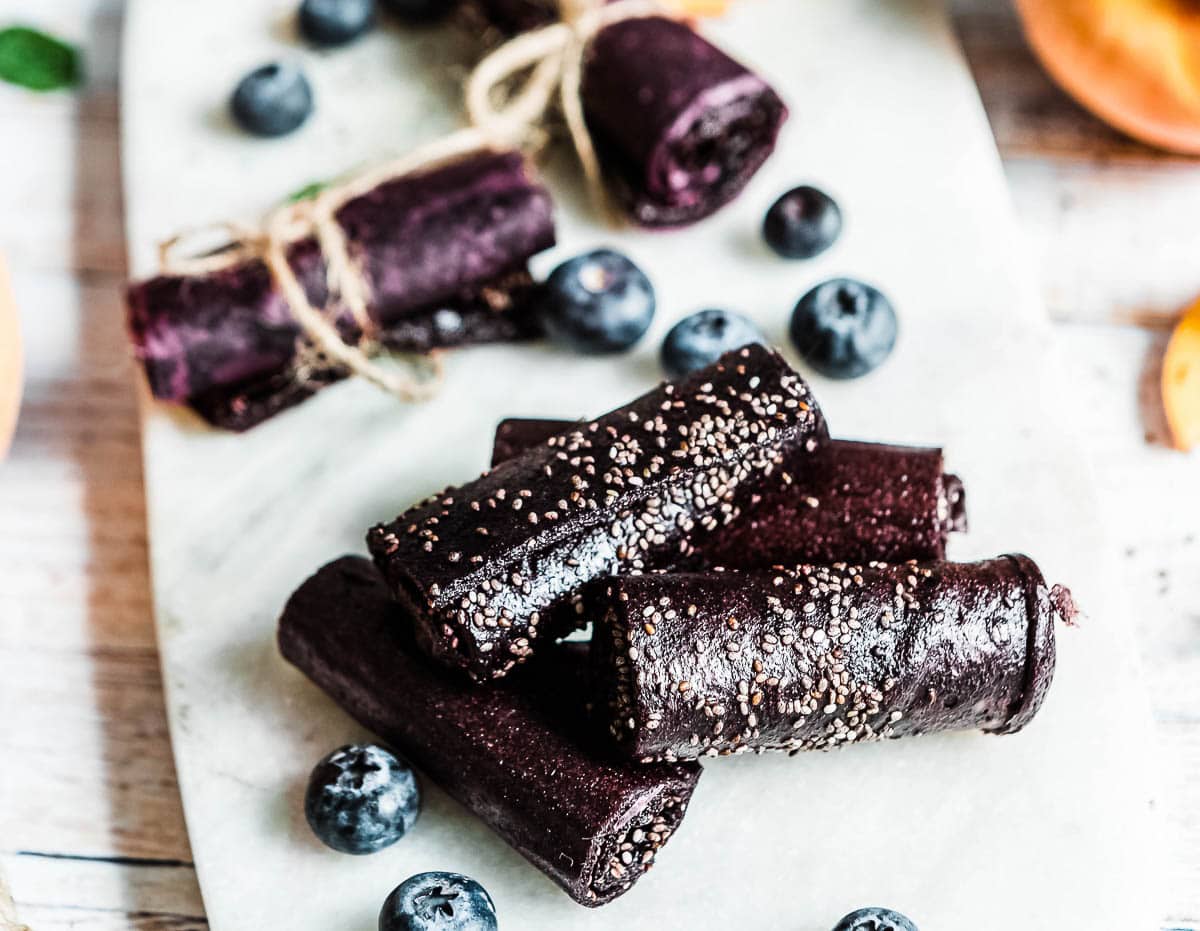 Many schools today require any homemade snacks to be nut-free, which can be hard. Other than fresh fruit, what can you bring? I actually brought my Vitamix blender to my daughter's school one year and blended smoothies for the whole class. What a hit! Here are some more great ideas:
Healthy Snacks for Kids FAQs
Tips for Storing Food
I'll take all the tricks and tips when it comes to the food my kids take to school. Here are a few I've learned over the years:
Pack frozen smoothies so they act as a cold pack AND thaw nicely for lunchtime without getting too warm.
Prep! Seriously, I pick two or three recipes from the list above and prep them in advance. That way, I've got options for the week but I don't have to try and come up with a new snack idea every night.
Wash fruit and store in glass jars: I got this tip from an awesome Rawkstar. They wash all their fruit and then store it in glass mason jars with one paper towel. This keeps the fruit fresh and ready to grab for school all week.
Here's my daughter, Clare, making a healthy snack after school! What are your fav school snacks? Drop a comment and let me know!