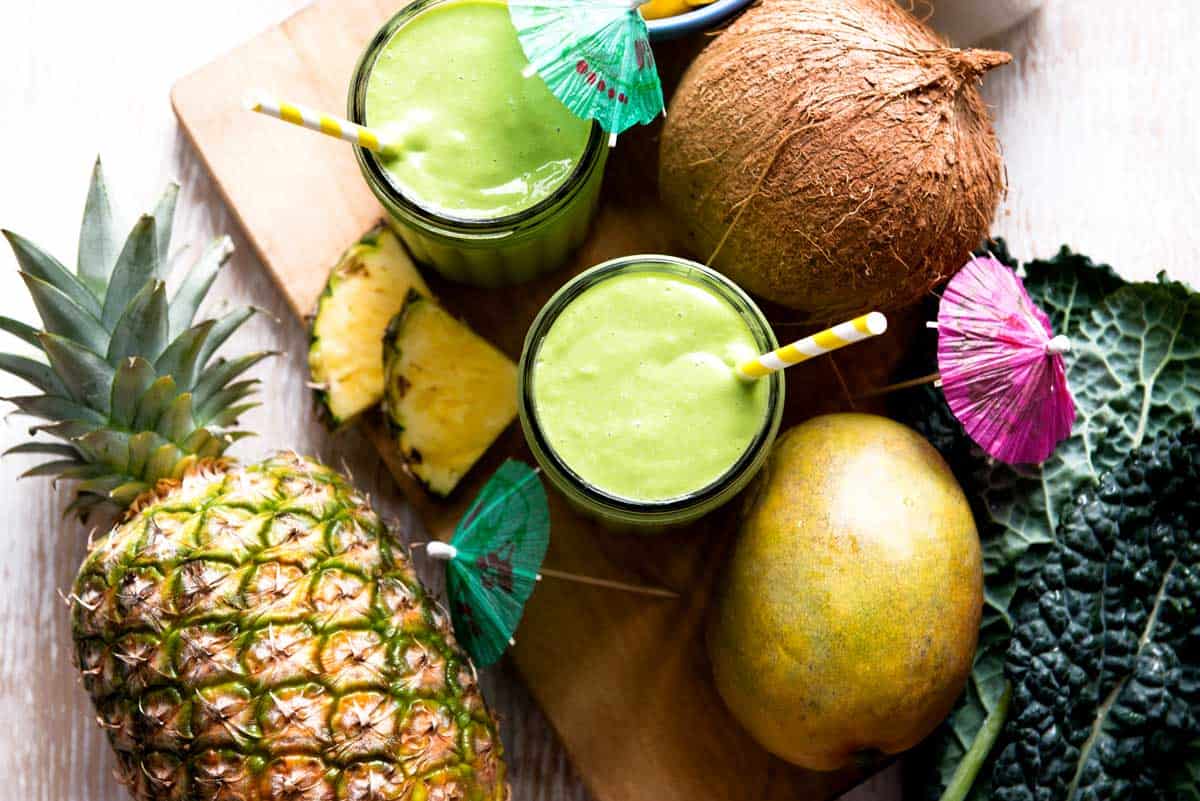 Take a mini-vacation with every sip of this yummy Kale Mango Smoothie. And don't let that kale intimidate you! If you're new to blending with kale, this is a great smoothie to help break you in. The tropical fruit and coconut milk give this smoothie a delectable flavor and texture, like a milkshake - only healthy!
We love blending with a variety of liquid bases, and for this smoothie recipe, we went with coconut milk.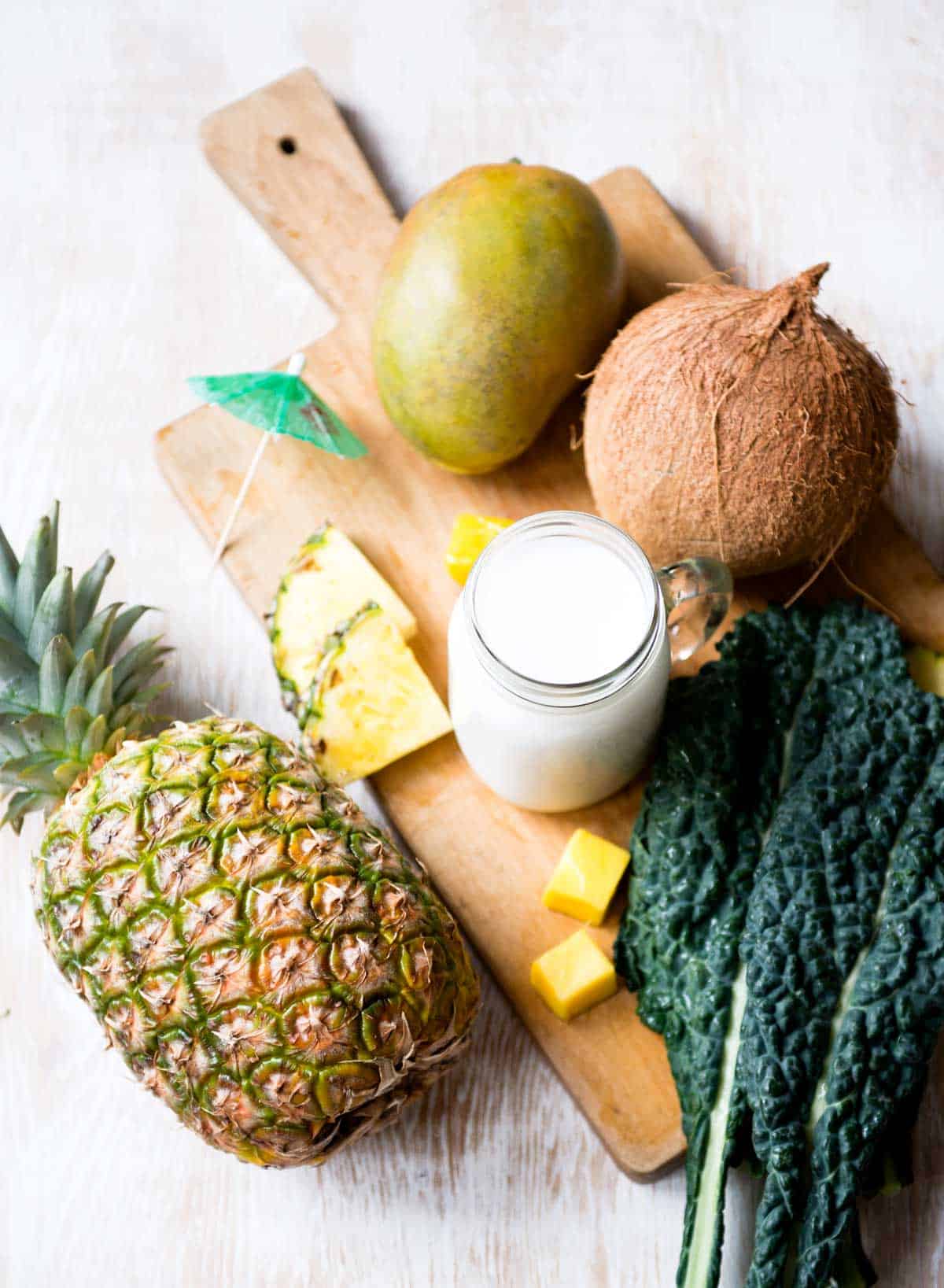 What kind of coconut milk in a smoothie?
The rawkstar team is split on which type to use. Some preferred the thicker, richer flavor of canned coconut milk. Others like the kind in the carton, shelf stable or refrigerated. Bottom line: it doesn't matter all that much— as long as you stay away from the sweetened ones! Focus on ingredients and pick one with the least amount of additives.
Ultimately, we always recommend using whatever you like best, have access to, and fits your lifestyle and/or budget.
Full fat coconut milk is higher calories and fat content, yet also will fill you up more, making it a good meal replacement liquid base.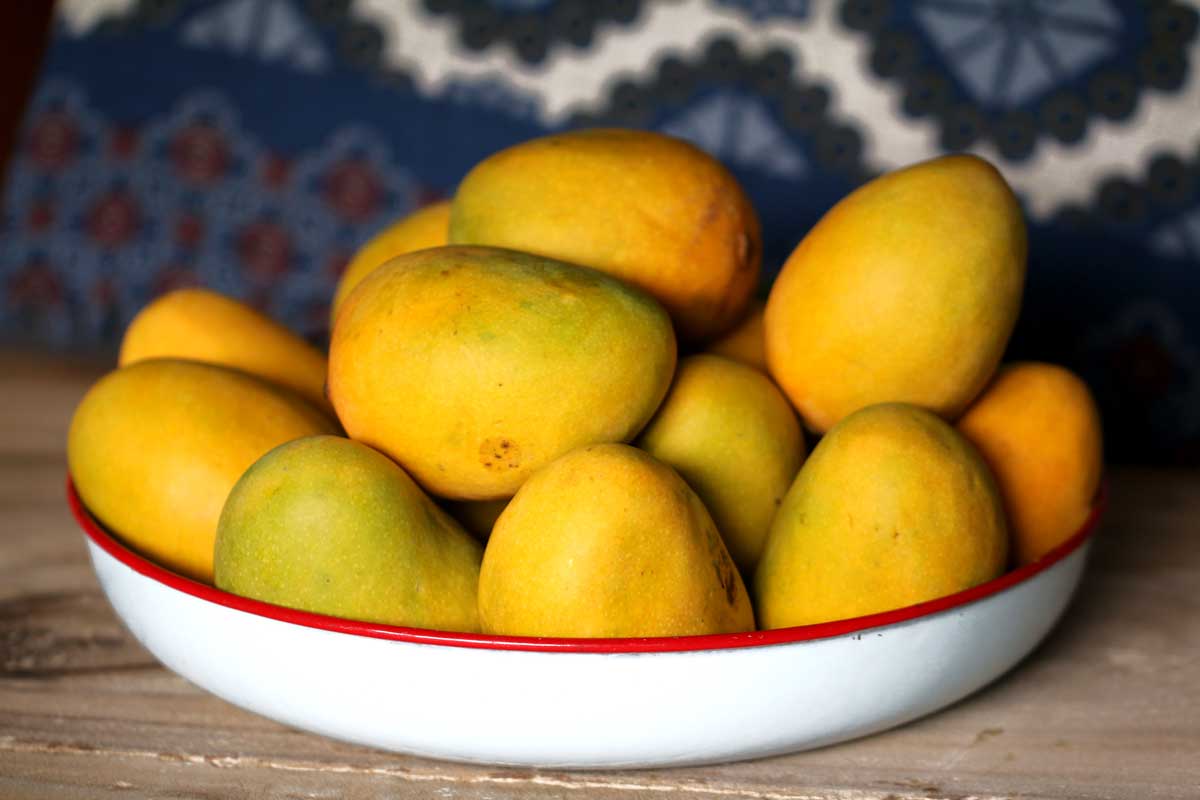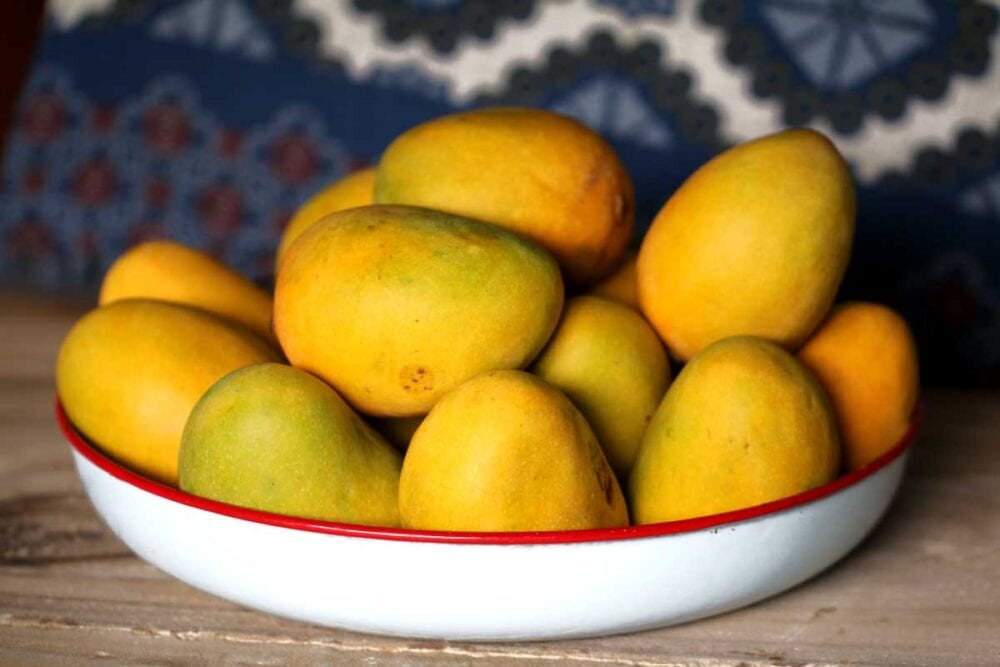 Should I use fresh or frozen mango?
I usually buy frozen mango to use in my smoothies. It's cheaper, easier and naturally chills the smoothie down. Yet you can also use fresh mango. If you can get a bunch on sale, peel it, dice it and freeze it yourself!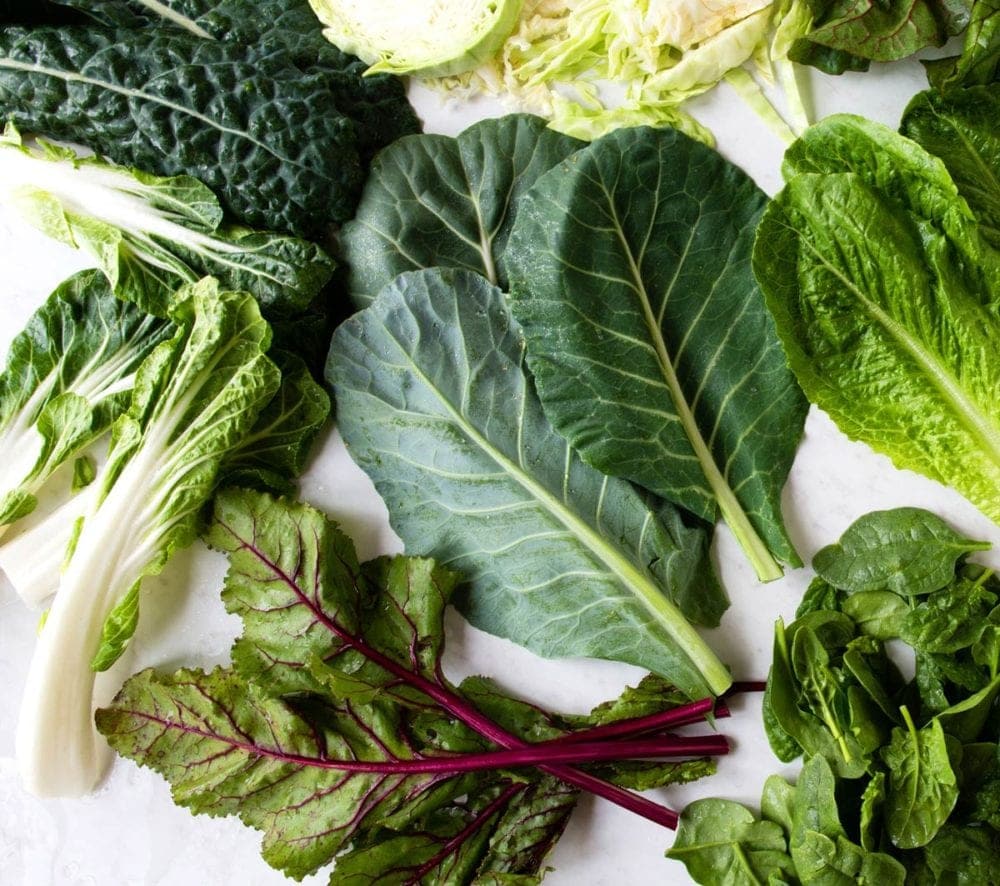 Why this Kale Mango Smoothie rawks!
Dark, leafy greens in general are some of the most nutrient dense, healthiest foods on the planet. Eating (or drinking) your greens gives your body a whole host of nutrients. That's why we love to include them in this Kale Mango Smoothie recipe! If you don't like kale, swap it with another leafy green you like. Can't go wrong with spinach!
Kale is an excellent source of vitamins A, C and K. It also contains moderate amounts of calcium, iron, magnesium, potassium and vitamin C. Kale is naturally low in sodium and calories - one cup of raw chopped kale only has 34 calories.
The significant amount of phytochemicals in kale can help reduce the risk of chronic disease and inflammation. Kale contains lutein and zeaxanthin which can help prevent cataracts from forming and macular degeneration. Antherosclerosis, the hardening and narrowing of the arteries, may be prevented by a diet rich in lutein.
5 more kale smoothies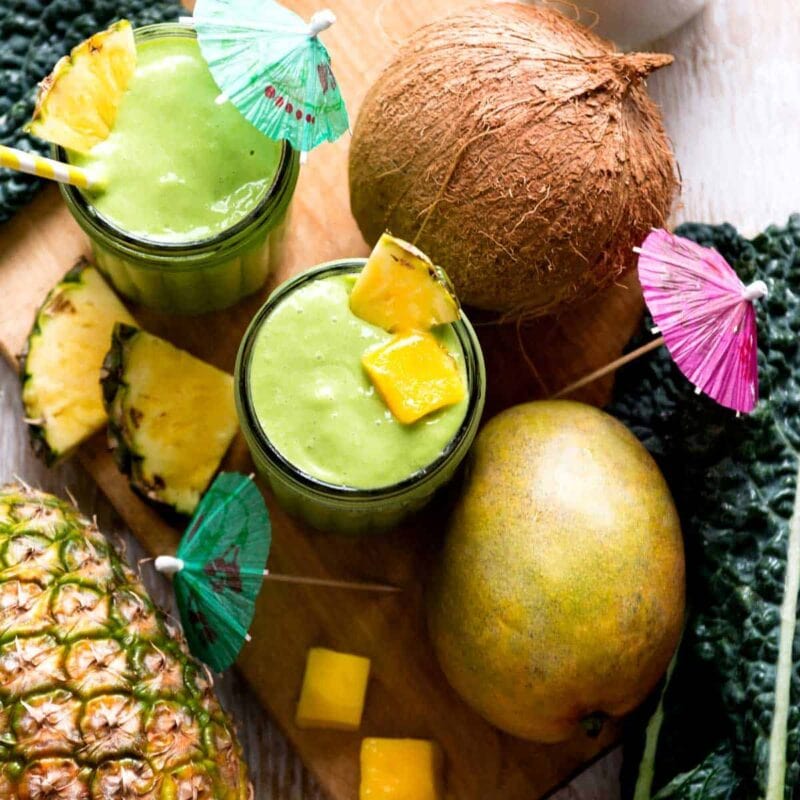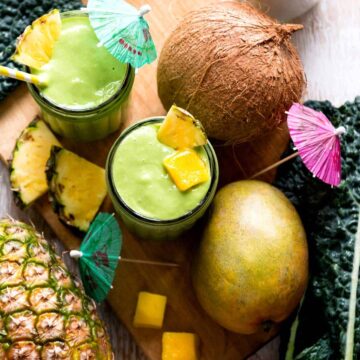 Mango Kale Smoothie
Rate this Recipe
Print Recipe
Kale can be intimidating at first, yet with a little pineapple you are good to go. This kale mango smoothie is super nourishing and filling—and makes a great breakfast with the healthy fats found in coconut milk to curb your appetite.
Instructions
Blend kale and coconut milk together until smooth.

Add remaining fruit and blend again.
Notes
Use at least one frozen fruit to make the smoothie cold or serve over ice.
To lower the natural sugar content, use ½ cup mango and ¼ an avocado or ¼ cup cauliflower.
Swap kale with the leafy greens of your choice.
Swap coconut milk with the plant milk of your choice (cashew or oat would be great in this recipe).
Nutrition (estimated)
Calories:
233
kcal
(12%)
Carbohydrates:
46
g
(15%)
Protein:
4
g
(8%)
Fat:
6
g
(9%)
Saturated Fat:
4
g
(25%)
Polyunsaturated Fat:
1
g
Monounsaturated Fat:
1
g
Sodium:
38
mg
(2%)
Potassium:
601
mg
(17%)
Fiber:
8
g
(33%)
Sugar:
38
g
(42%)
Vitamin A:
8526
IU
(171%)
Vitamin C:
162
mg
(196%)
Calcium:
297
mg
(30%)
Iron:
2
mg
(11%)