This fun margarita smoothie is such a sippable combination. Serve adult style or kid-friendly, you choose! Either way, it's a great snack full of flavor and my fun take on a favorite beverage.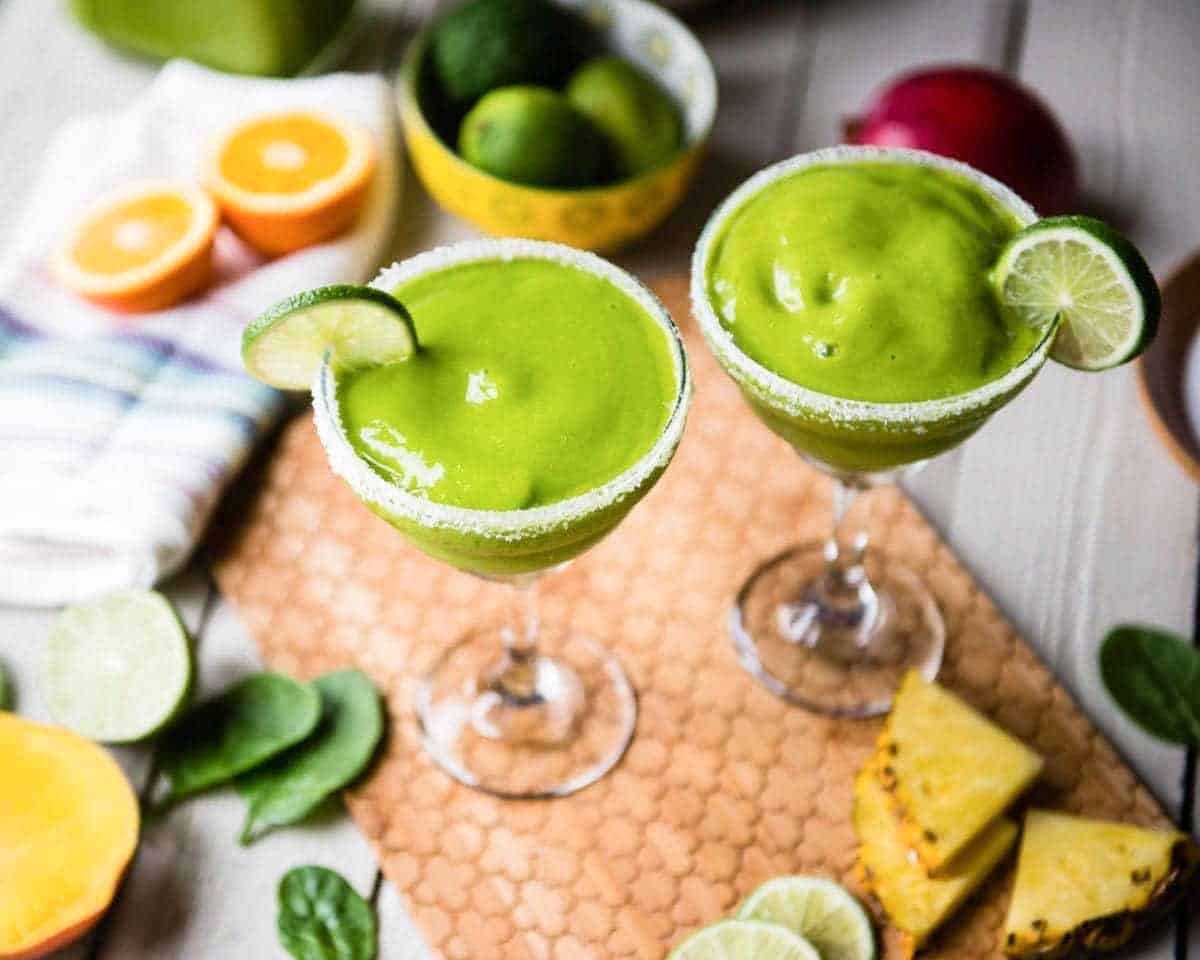 Margaritas are such a fun summer beverage, so I thought I'd try my hand at a healthy margarita recipe in the form of a margarita smoothie. This super tropical, super delicious mocktail is as vibrant as its lime green coloring suggests, and is perfect for opening up the pool as well as soaking in some sunshine.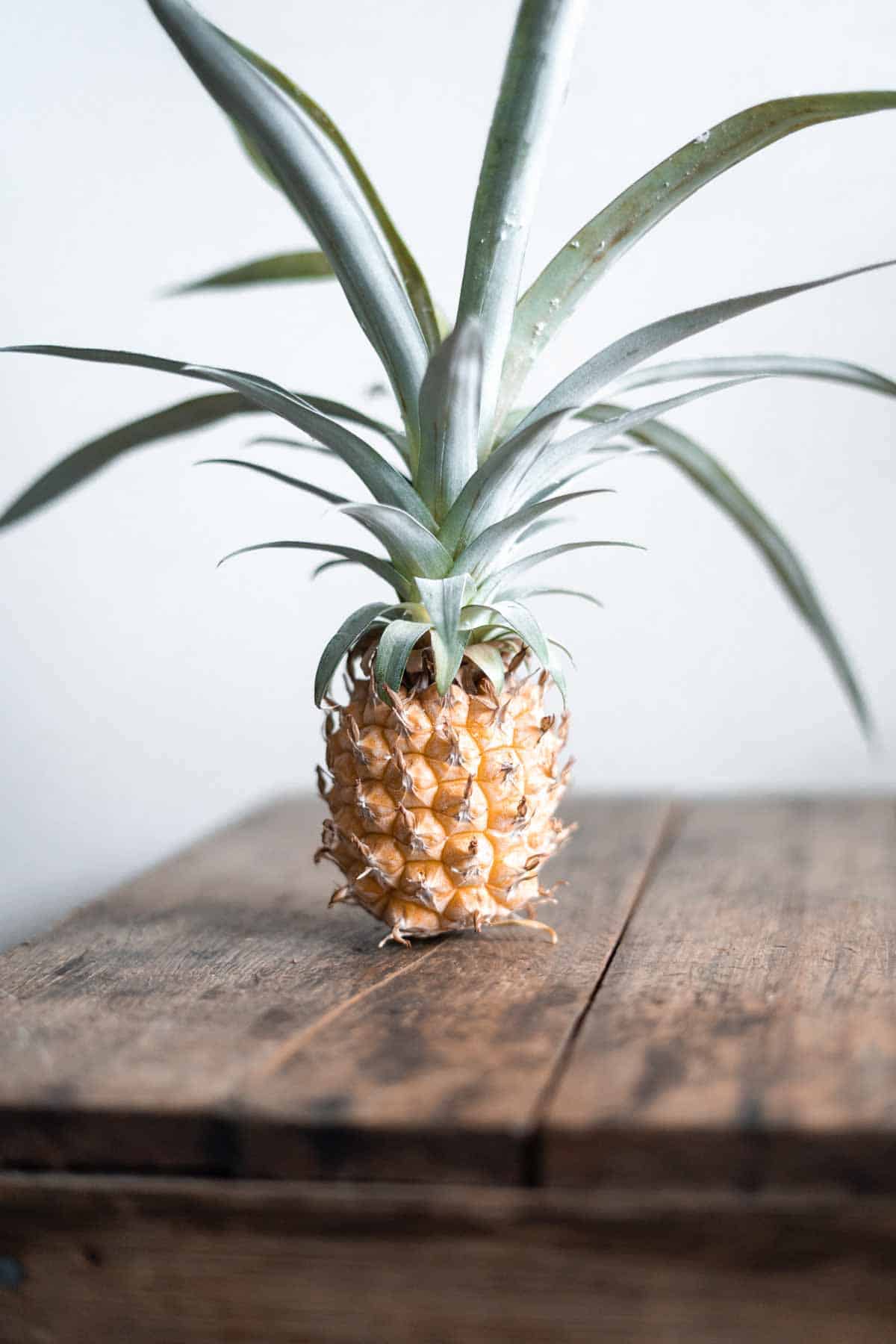 Origins of the margarita
It seems several different people have claimed to invent the margarita. Stories range from Mexican restaurant owner Carlos (Danny) Herrera creating the drink in 1938, to Texan Margaret Sames inventing it in the 1940s (who really knows?!).
The first frozen Margarita machine was invented by Mariano Martinez, restaurant owner in Texas, in 1971. My margarita smoothie is a play on this frozen variety of the beverage, so be sure to have some frozen fruit on hand when blending this healthy margarita recipe.
Margarita smoothie ingredient swaps
Coconut water adds electrolytes + flavor to this smoothie, yet swap for regular water, carbonated water, or even a fun kombucha. 100% pineapple juice works too. Swap peeled peaches for the mango or pineapple. Another great swap for mango is banana.
If you still want the coconut flavor, then toss in 2 tablespoons of coconut flakes for a delicious upgrade.
How to make a healthy margarita
Now if you came to this post looking for an actual margarita, then I won't leave you hanging (yet I challenge you to still try my margarita smoothie)! My friend Danielle Walker has some incredible cocktail recipes, all of which are refined sugar free. They almost look too good to drink!
While I believe in balance, I also love finding recipes that are incredible + made with real food ingredients. So that's what I look for, even in my cocktails. And… if a vanilla pineapple margarita doesn't pique your interest, then more for me!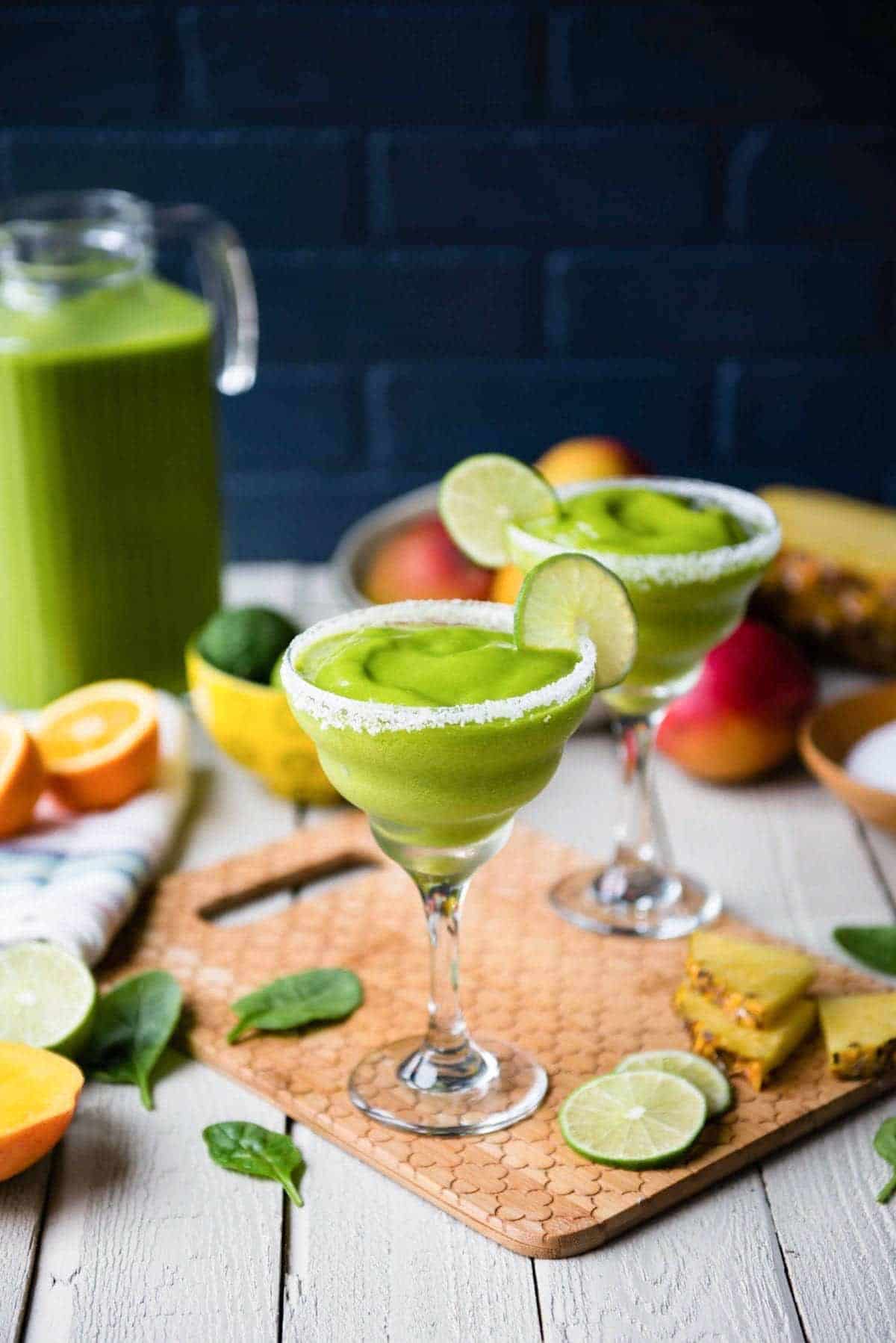 A margarita smoothie a day
This recipe was originally created for my very first cookbook, Simple Green Smoothies… it's such a good recipe that it actually made the cover of the book!
I'm super passionate about helping people start the healthy habit of 1 green smoothie a day. And as evidenced by this margarita smoothie recipe, that doesn't have to be boring, gross, or hard! Green smoothies can actually be fun, and filling as well as something the whole family enjoys sipping together.
Just grab your fav fruits + leafy greens; I bet I've got a smoothie recipe that's right for you.
More tropical smoothies
If you loved this recipe, then I'm giving you easy access to more tropical smoothies that are just as fun as my margarita smoothie:
Leave a rating + review below once you've blended up the margarita smoothie, and don't forget to share how you enjoyed it!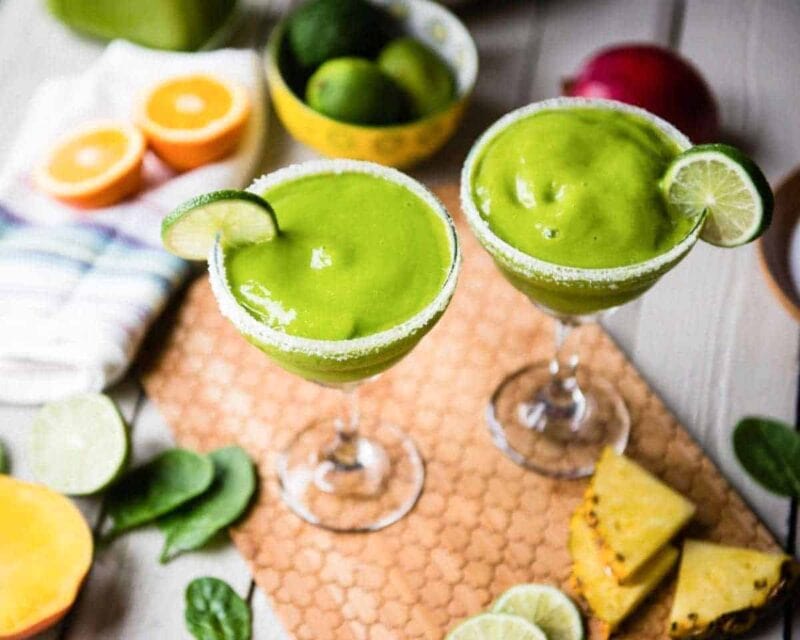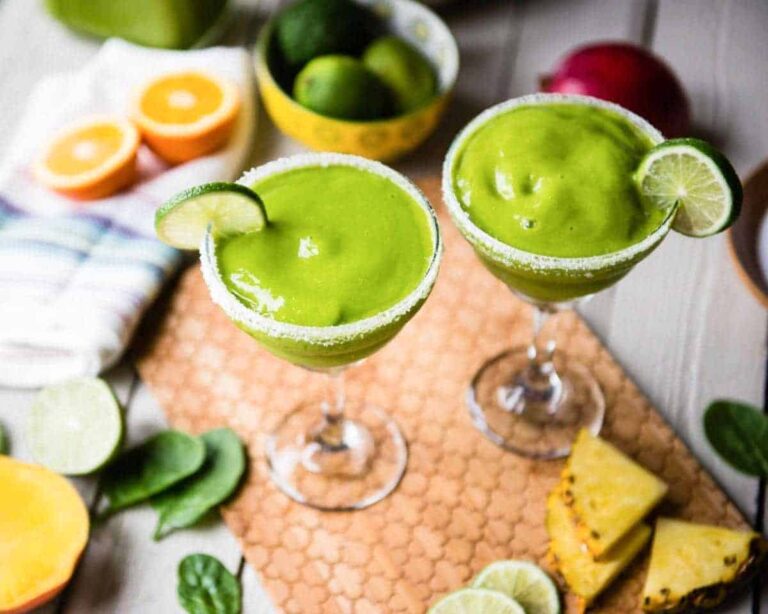 Margarita Smoothie
This tropical margarita smoothie packs a big Vitamin C punch and the coconut water base will keep us hydrated all day long. Oh, and coconut water is great for replenishing lost electrolytes and recovering from a hangover 😉
Ingredients
1

cup

spinach

½

cup

coconut water

½

orange

peeled

1

cup

mango

frozen

½

cup

pineapple

frozen

1

tsp

lime

juice

sea salt

coarse, for rim of glasses

homemade protein powder

optional
Instructions
Blend spinach, orange, and coconut water until smooth.

Add mango, pineapple, and lime juice. Blend again.

Save squeezed lime wedge and rub it around the rim of a margarita glass. Dip the rim into the coarse salt.

Pour the smoothie into the prepared glass.
Notes
Use frozen fruit to make smoothie cold.
Garnish with a lime wedge to make look super cute.
Nutrition
Calories:
202
kcal
,
Carbohydrates:
49
g
,
Protein:
4
g
,
Fat:
1
g
,
Saturated Fat:
1
g
,
Polyunsaturated Fat:
1
g
,
Monounsaturated Fat:
1
g
,
Sodium:
152
mg
,
Potassium:
959
mg
,
Fiber:
7
g
,
Sugar:
40
g
,
Vitamin A:
4796
IU
,
Vitamin C:
147
mg
,
Calcium:
114
mg
,
Iron:
2
mg