Ditch the dairy and try one of my 5 homemade, dairy-free milk recipes. These vegan milk recipes can be swapped into almost any recipe calling for milk (dairy or not) and are super easy to make. Plant-based milk for the win!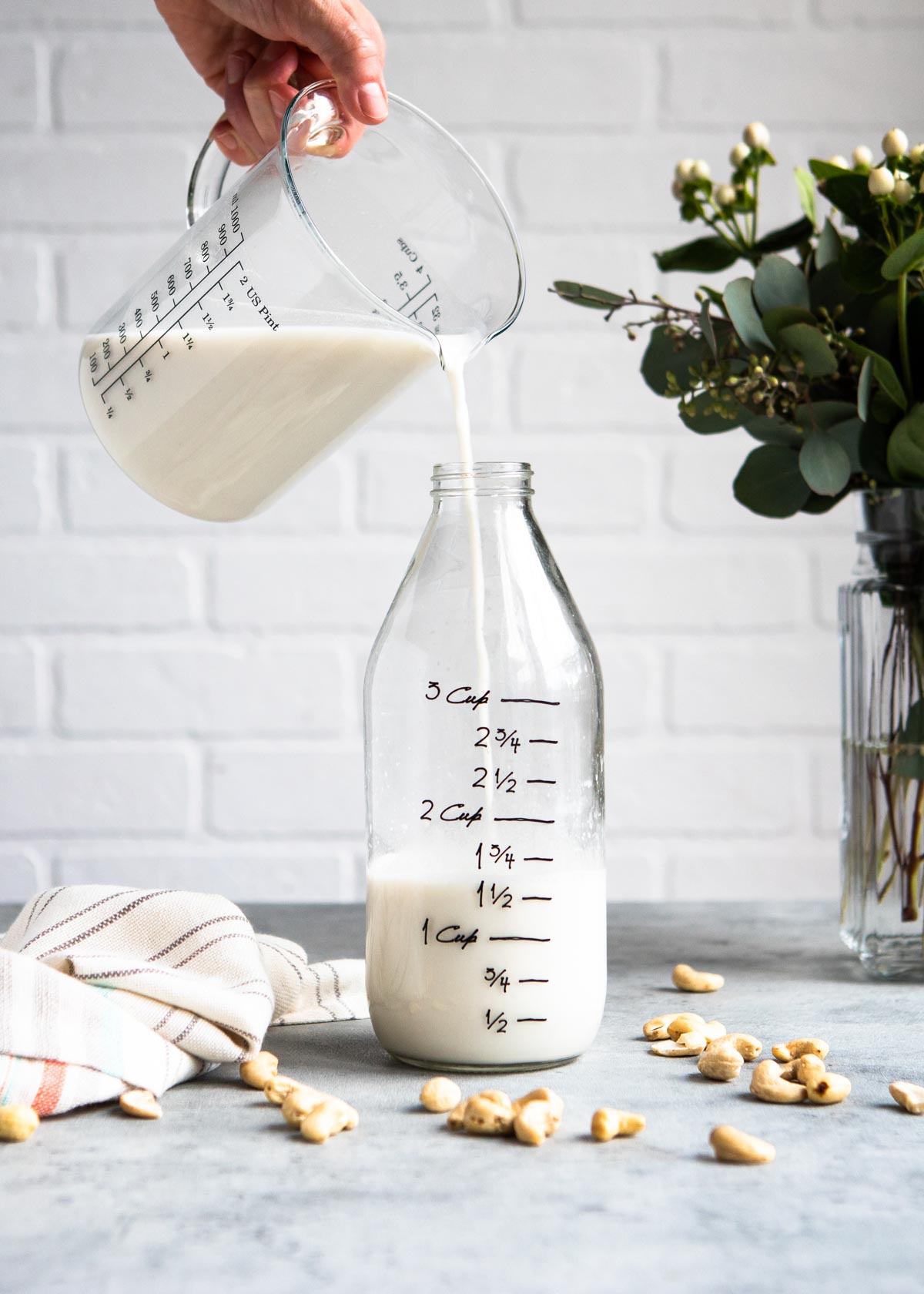 Dairy-free options are everywhere today. I love going to the store and seeing the ever-growing selection of plant-based milk brands. Did you know that you can easily make this kind of milk at home? I've got five stellar homemade vegan milk recipes that will wow your tastebuds and have your wallet thanking you too.
Depending on your preference, you can turn almost any nut, seed or grain into milk in minutes. So click on the recipe you want and get blending!
Table of Contents
Dairy-Free Milk Options
All you need to make milk at home is a blender, cheesecloth (or a tea towel) and the ingredient of choice. Depending on the type of milk, I might recommend soaking the nut or seed to soften it up before 'milking it.' There is no need to do that for hemp or coconut.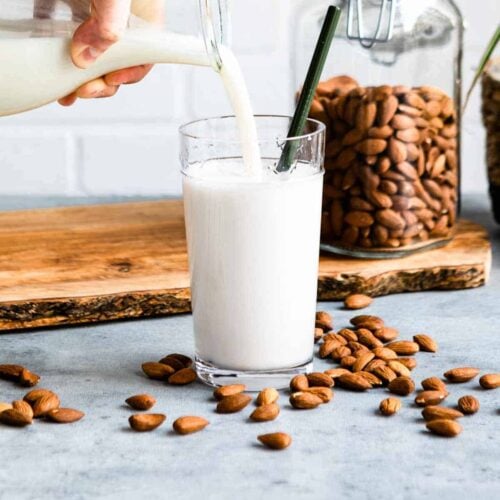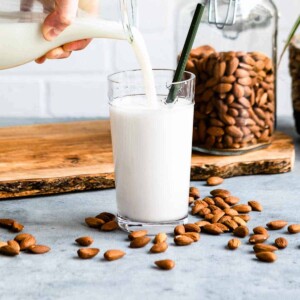 How to Make Almond Milk
A simple recipe for clean, delicious homemade almond milk. 100% clean, pronounceable ingredients with no fillers or gums with this diy recipe that always tastes great.
Make Recipe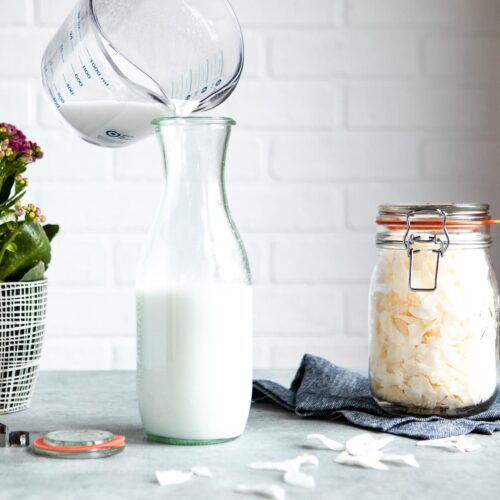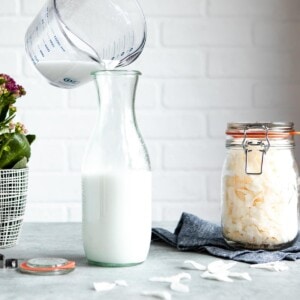 How to Make Coconut Milk
An easy homemade coconut milk recipe without any extra fillers or gums is here. This is the cleanest coconut milk you'll find.
Make Recipe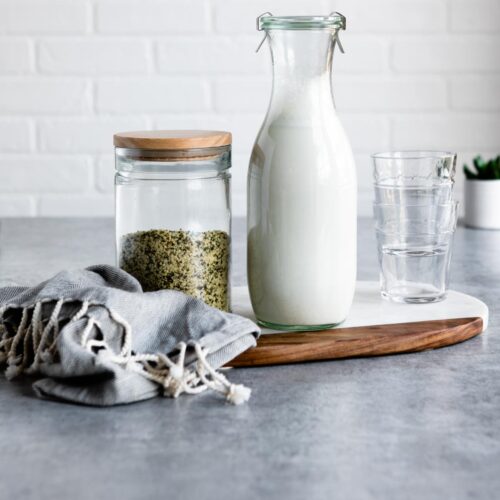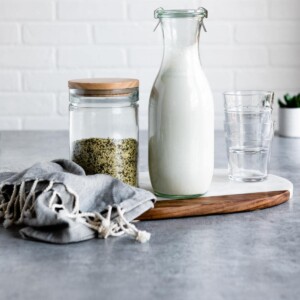 How to Make Hemp Milk
This recipe is two ingredients and a super simple way to make your own hemp milk. Apply this method to sesame milk, flaxseed milk, pumpkin seed milk and more!
Make Recipe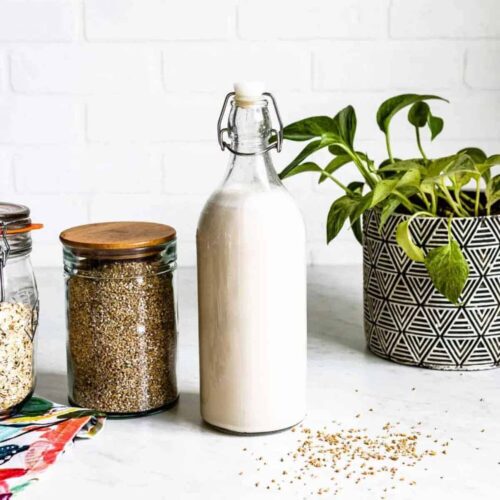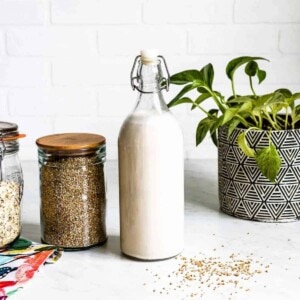 How to Make Oat Milk
This versatile oat milk recipe can be used in cooking, baking or with chocolate chip cookies. Deliciously creamy and free of gums and fillers.
Make Recipe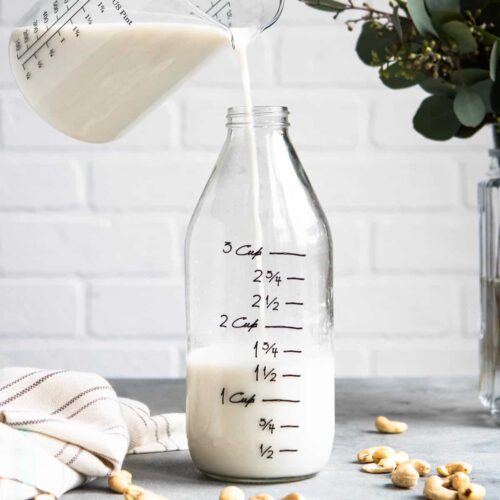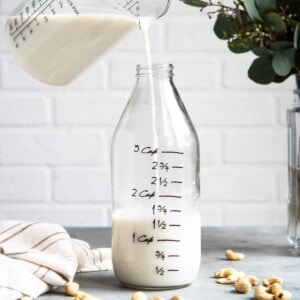 How to Make Cashew Milk
This creamy plant-based milk is ready in just minutes with two ingredients. Turn raw cashews into a delicious beverage for smoothies, baking and more. It's so simple you won't by milk ever again!
Make Recipe
Which one are you going to try first? I can't wait to see your results. Once I started making my own plant-based beverages it was hard to buy anything from the store again.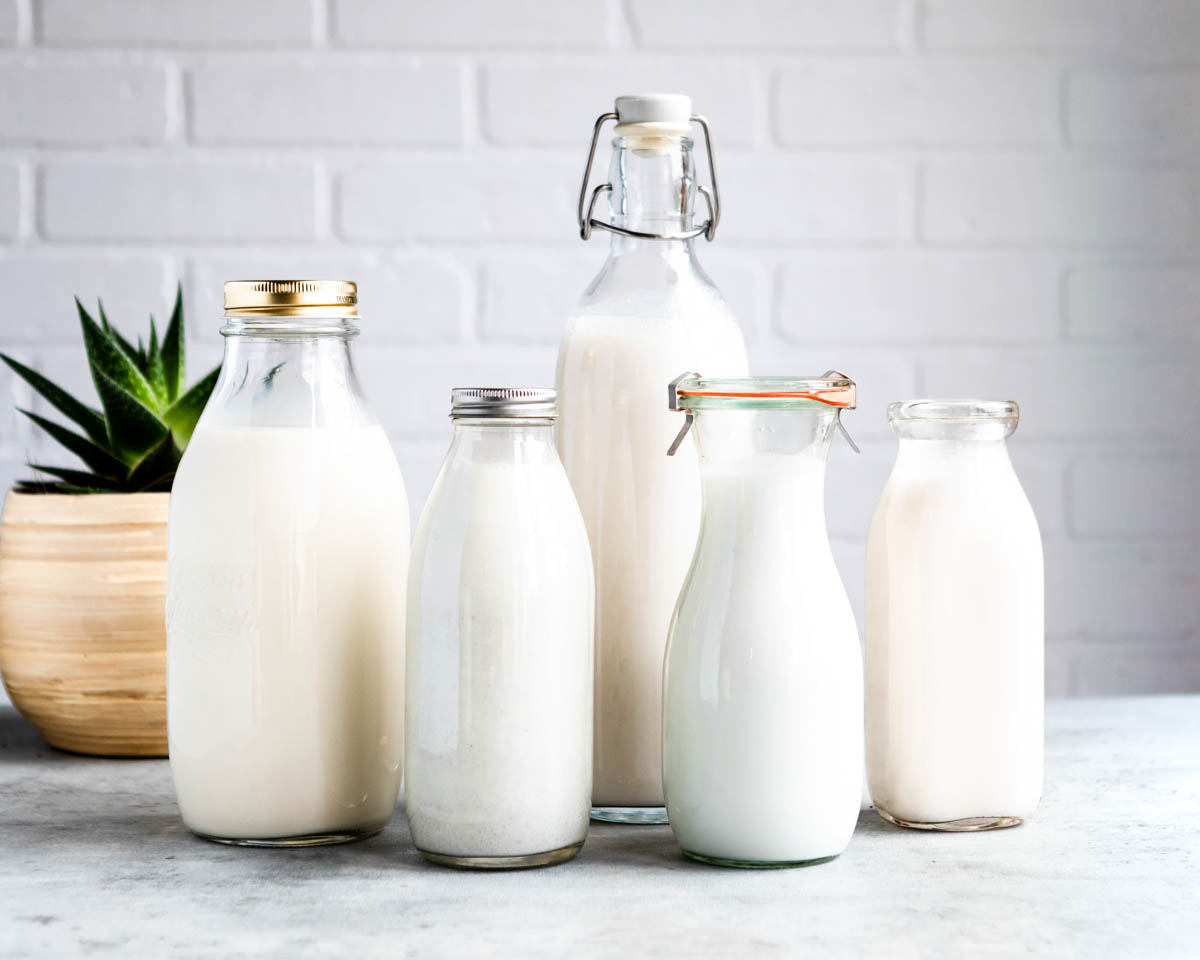 Vegan Milk Revolution
Now that you've decided to give plant-based beverages a try, how do you know which is the best option? The great part about this new craze is there are endless plants to 'milk.' Depending on the meal, smoothie or baked good I want to make, there is plant-based milk for it!
Cashew milk is super creamy and a great addition to cold brew coffee. Almond milk is full of calcium and delicious on a cold night in my incredible Warm Almond Milk. Hemp milk is full of protein and also provides energy in a post-workout smoothie. The number of options makes me dizzy!
Dairy-Free Milk Questions Answered
Is there dairy-free milk?
Yes! Try any plant-based milk option if you want to ditch the dairy. I've got recipes to easily make almond, oat, cashew, coconut or hemp milk. You can also find rice and soy milk (along with the other types mentioned) in the milk section of the grocery store. The possibilities are endless!
What are the best brands of dairy-free milk?
Depending on what kind of vegan milk you're looking for, my favorite brands include Elmhurst, So Delicious, 365 and Simply.
What do vegans drink instead of milk?
There are many options for vegans in the milk department. Almond is the most popular, yet you can find a variety of nut-free versions as well including hemp, pea, soy, rice and oat. If you try one kind and aren't in love, keep searching! There is vegan milk out there for you.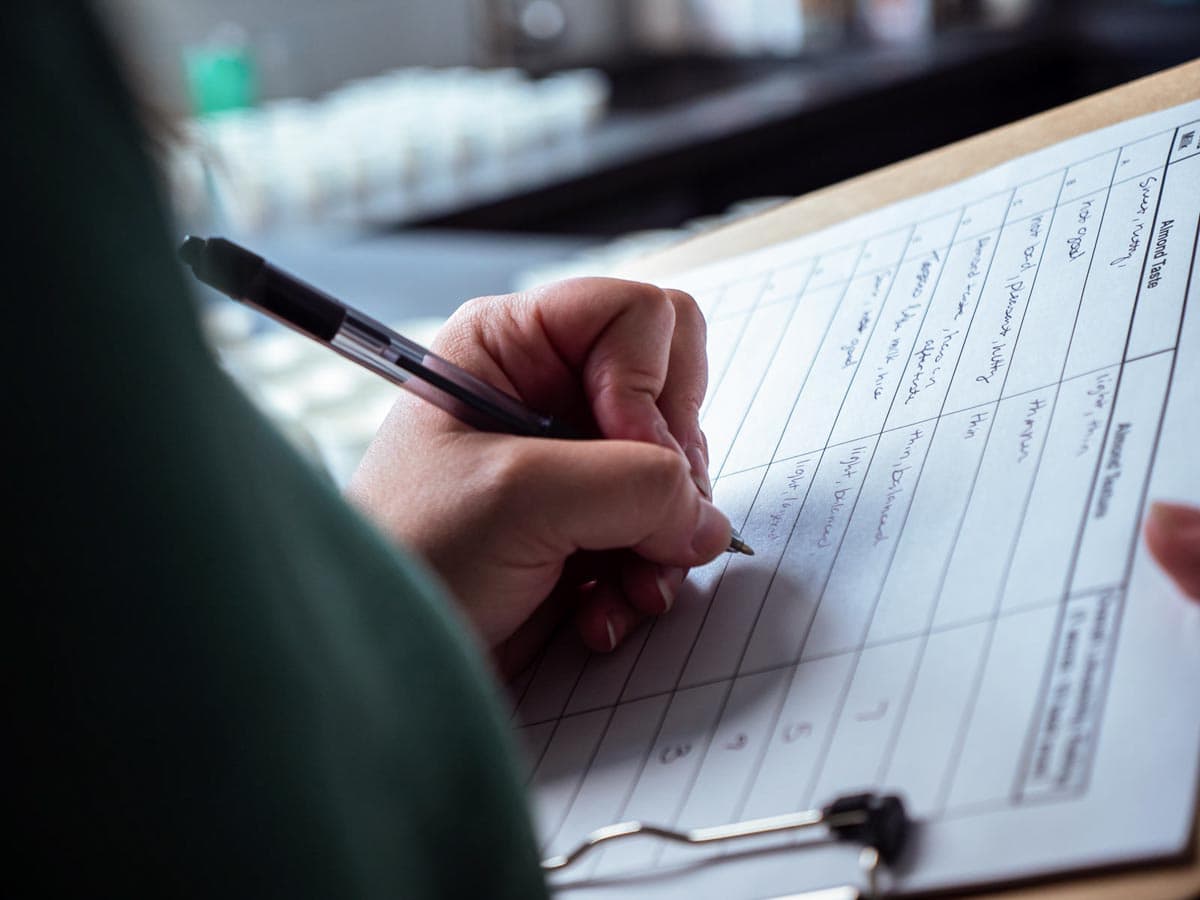 Store-Bought Plant Milk Bands
If making milk at home won't work for you then that's okay! My team has done the work to bring you the best of the best in almond, oat and coconut milk from a variety of grocery stores. Shop informed so you can easily get the best vegan milk out there.
Why Say No to Dairy?
While we know not everyone has an issue with dairy, what doesn't kill you doesn't always make you stronger. Dairy does have some nutritional value, yet it seems to do more harm than good.
Simple Green Smoothies has a manifesto that starts with "I eat real food to fuel my awesome life." While we understand dairy milk is real food, we like to fuel our bodies with foods that energize and give us longevity, not food that slows us down.
Using Plant-Based Milk in Smoothies
If you want a smoothie recipe for that fresh batch of homemade, dairy-free milk then check out this list:
And remember, just because a recipe has one kind of milk doesn't mean you can't swap in what you have on hand!
Vegan Milk in Hot Drinks
I also love using dairy-free milk in my lattes, teas and more. Here are a few of my favorite recipes to help you make the switch:
What's your favorite dairy-free milk? Do you make your own or buy it at the store? Drop and comment and let me know!