Infuse your Thanksgiving with vegan recipes packed with nutrients and flavored so that they actually taste good. Gone are the days of Tofurky... unless you actually like it. 😉 The 30+ vegan thanksgiving recipes below can be proudly shared with family and friends alongside a turkey (we don't judge here).
Whether you're a hard-core vegan, plant-based foodie or just trying to add more vegetables to your traditional Thanksgiving feast— you're in the right place. Embrace the plants you love... and make them taste amazing. Honestly, my family raves about these cauliflower buffalo wings way more than any roasted turkey I've ever made.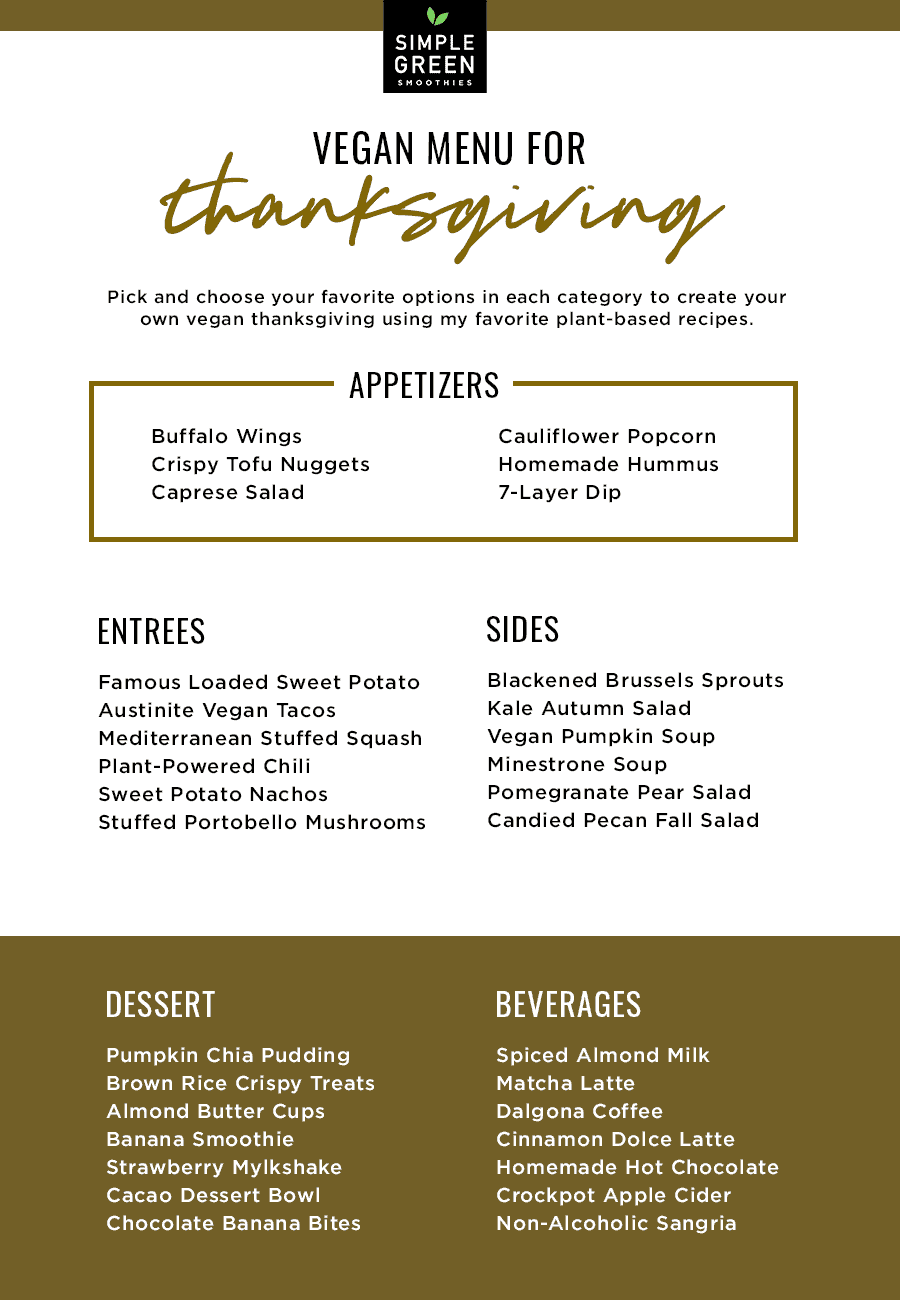 Vegan Thanksgiving Appetizer Recipes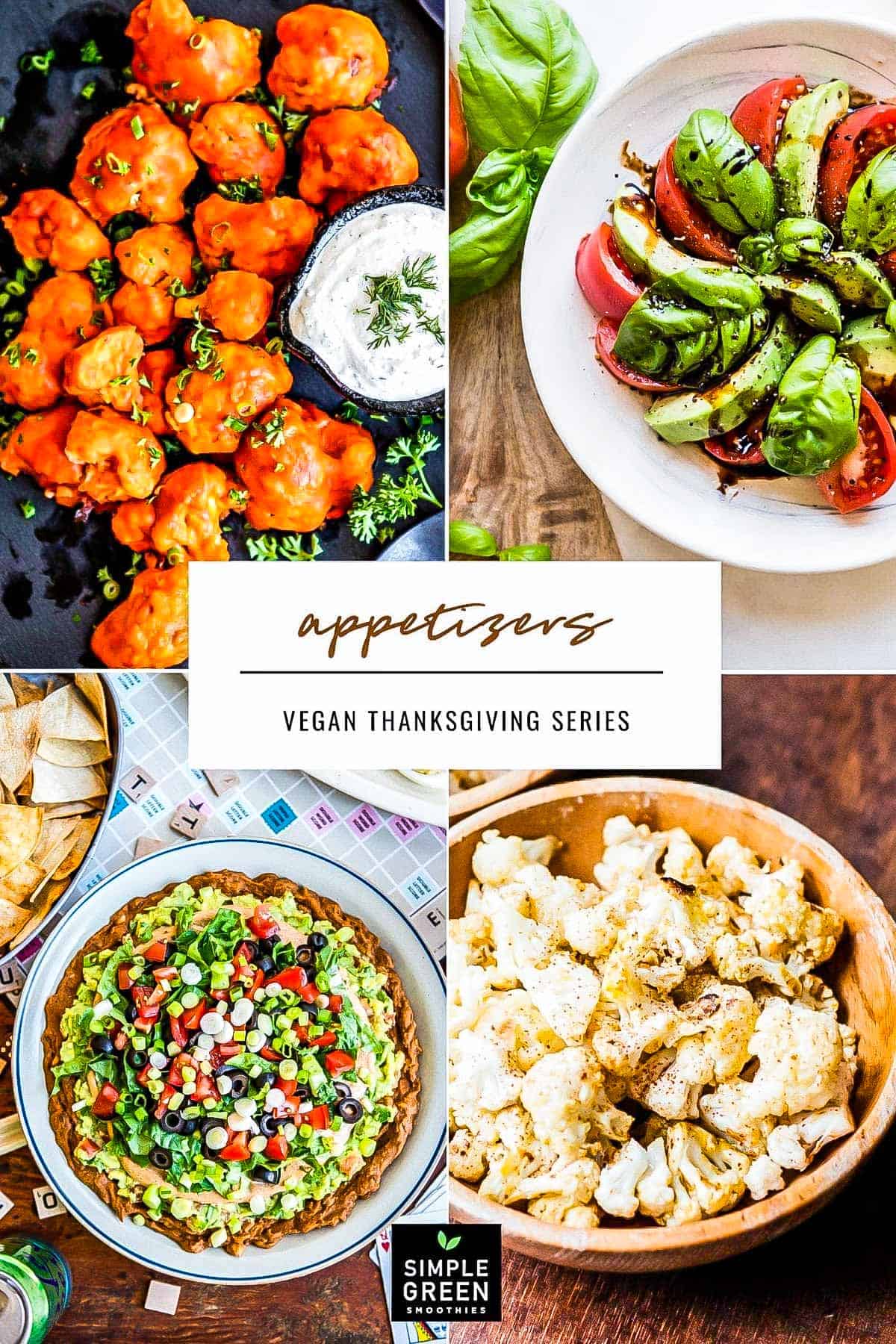 One of my favorite parts of Thanksgiving is all the snacking that happens during the food prep. These vegan thanksgiving recipes make great, light finger-foods to share with friends and family. They keep everyone satisfied, even with all the good smells coming from the kitchen.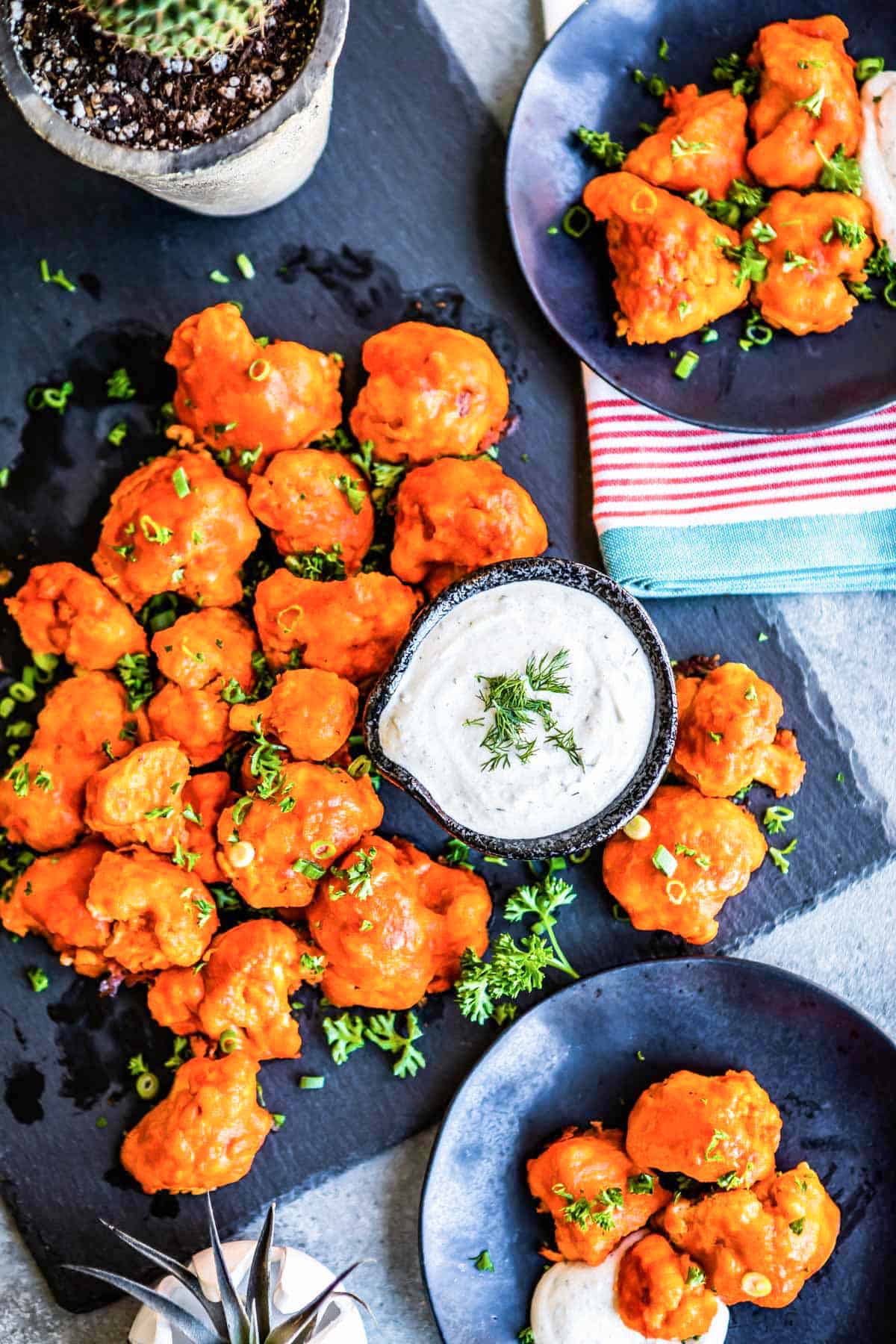 These vegan wings have quite the following with my friends and family. Crispy, spicy and perfectly balanced with cashew cream and celery. I make these for many holidays, including Thanksgiving as a pre-feast snack.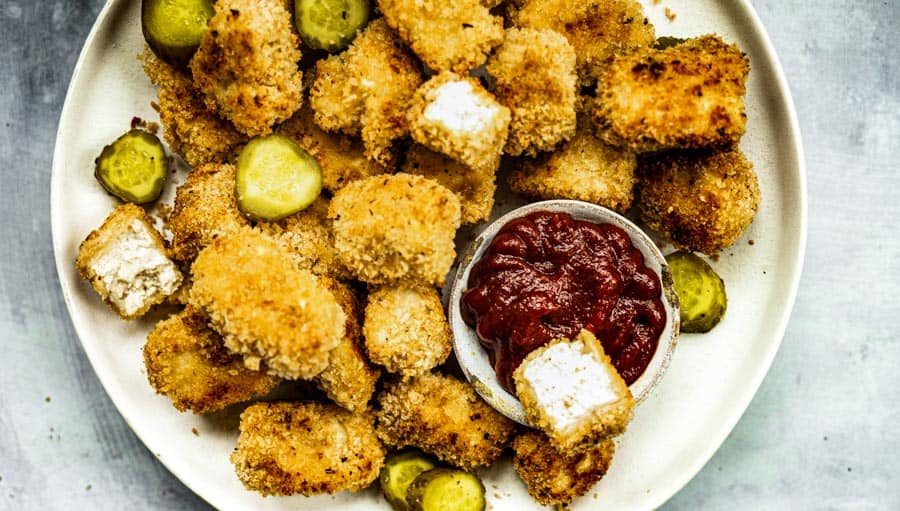 These super crispy bite size nuggets make a delicious appetizer. Serve with pickles, cashew ranch cream and marvel at how many people you can impress with this crunchy, flavor packed vegan protein.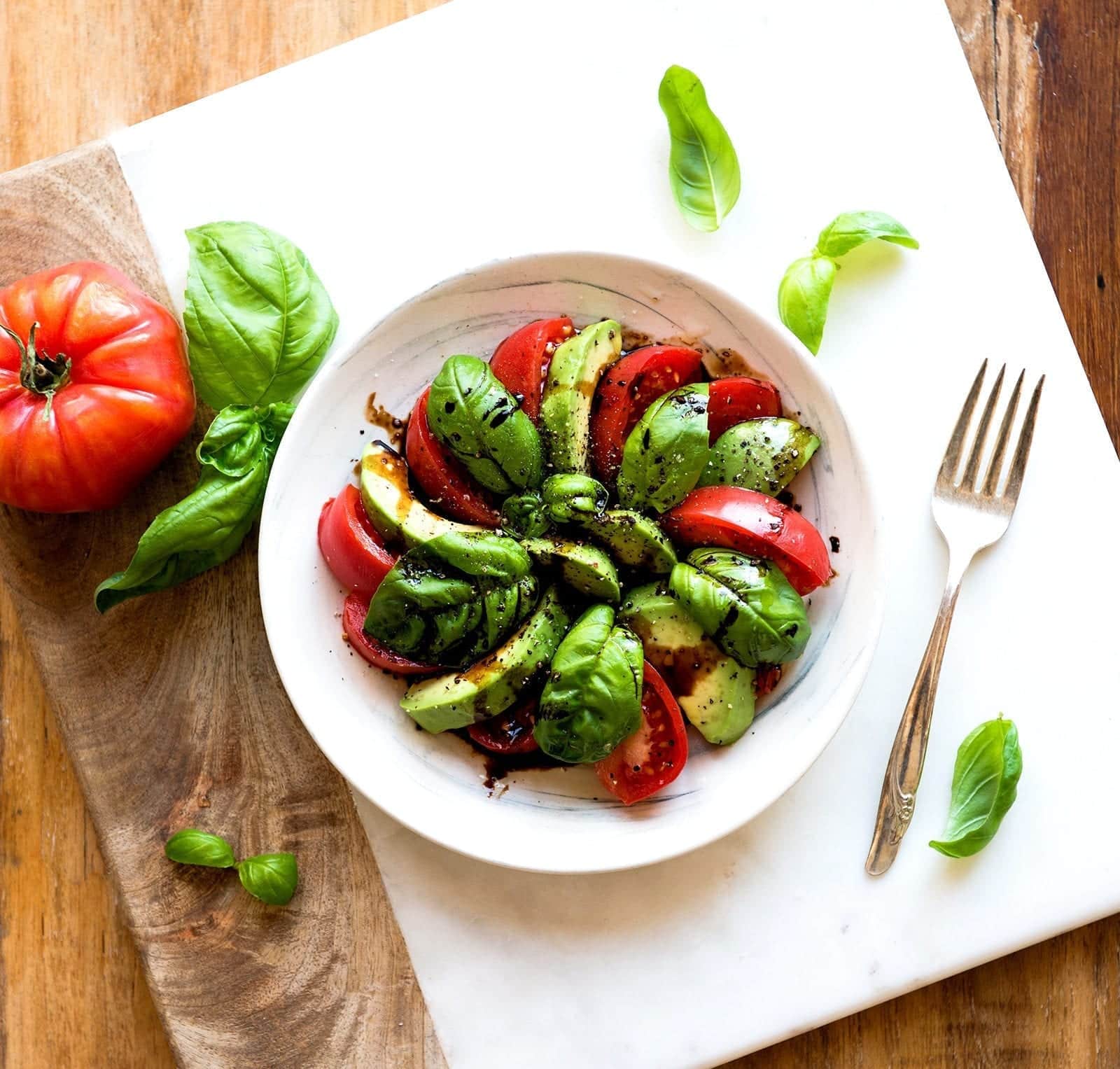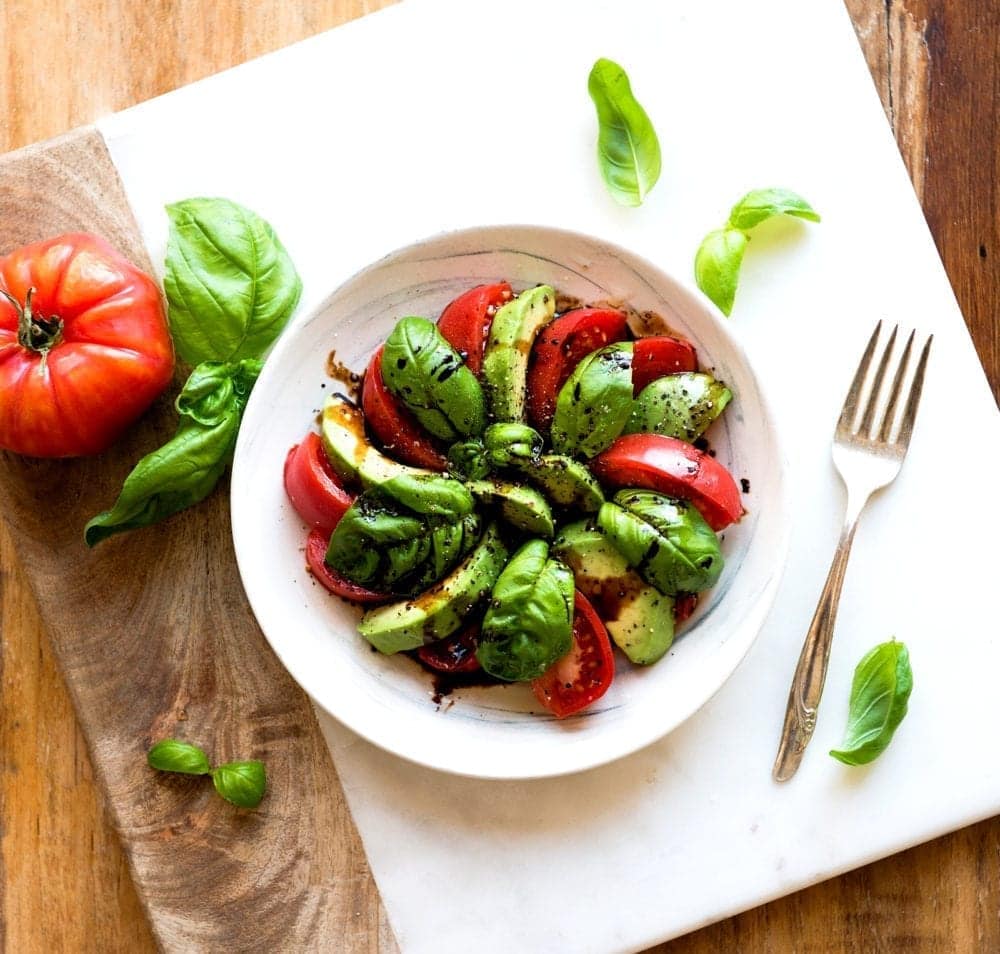 Having a light and fresh salad is a great break from all the heavy foods typically at Thanksgiving. For this appetizer, I've replaced the fresh mozzarella with a ripe avocado. A high quality balsamic glaze on tip makes this a fan favorite.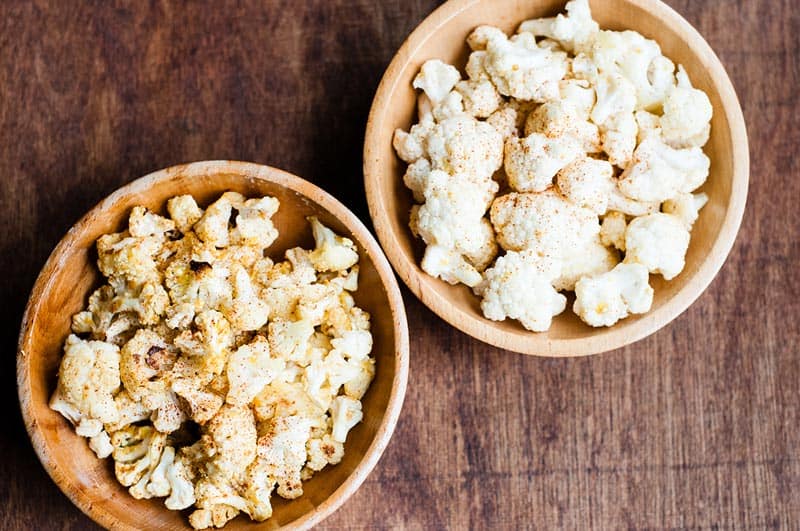 It doesn't get much easier than chopping cauliflower into florets, toss with olive oil and your fav seasonings and roast for 10 minutes. This recipe is from our Seasonal Cleanse that includes plant-based whole food meal plans using autumn ingredients.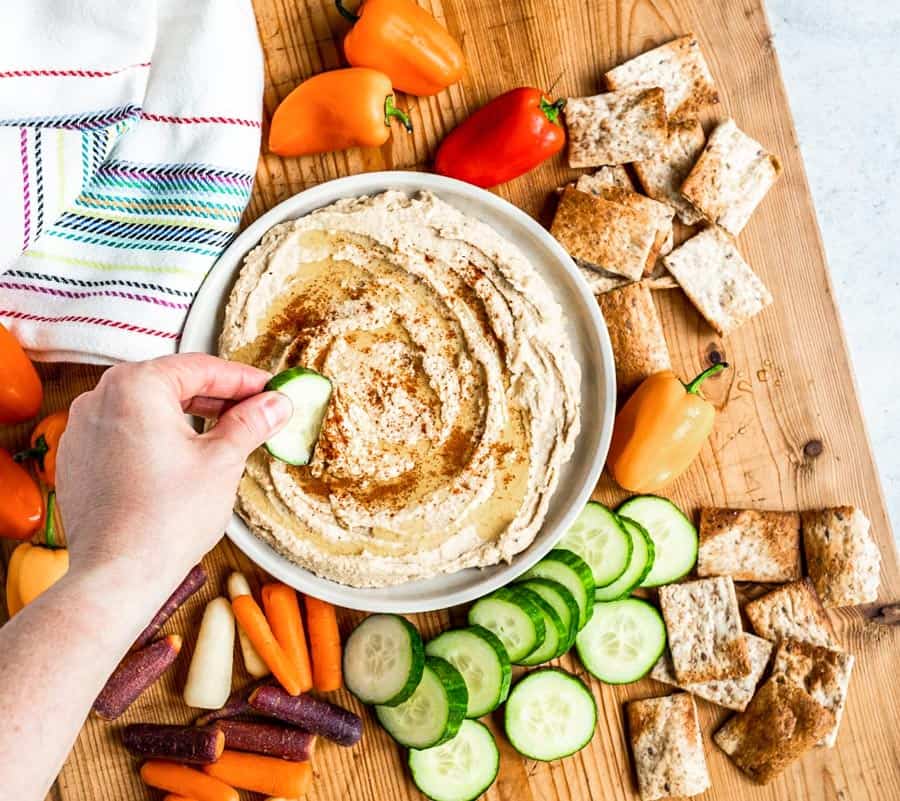 Hummus is one of the easiest things to make, and it allows you to control the flavors and make it taste even better. I always lean towards more garlic is always better. Serve with crackers, chips and fresh cut veggies to make a hearty family friendly vegetarian side dish.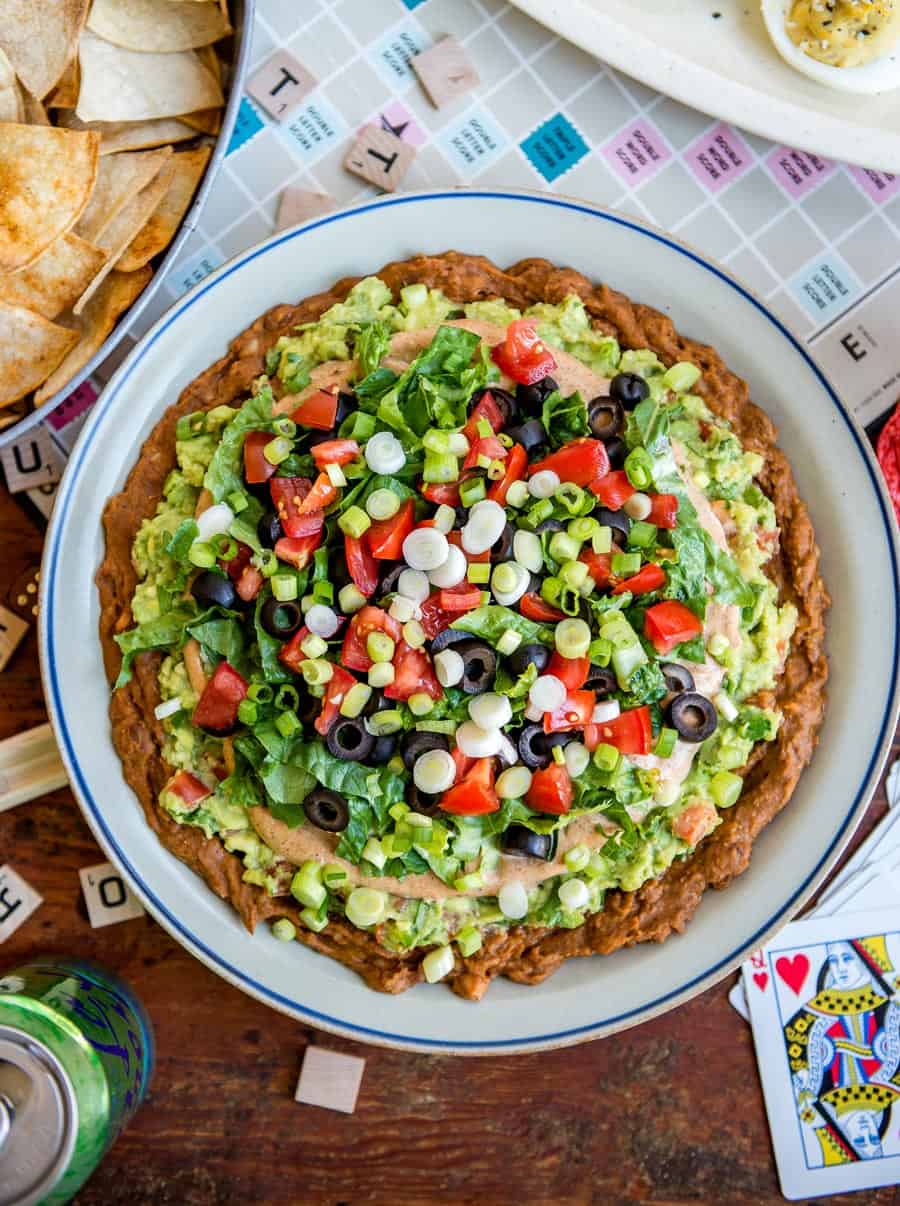 My favorite appetizer for Thanksgiving is this 7-layer vegetarian dip. It's been a staple for my family since I was a toddler and I always look forward to it. It filled with spices, textures and keeps your belly full as you wait for the big feast to begin. Refried beans, guacamole, lettuce, olives, tomatoes, vegan cashew cream and green onions are all you need! This recipe can be found in Simple Green Meals, with 100+ plant-powered recipes that taste amazing.
Thanksgiving Side Dishes with Vegetables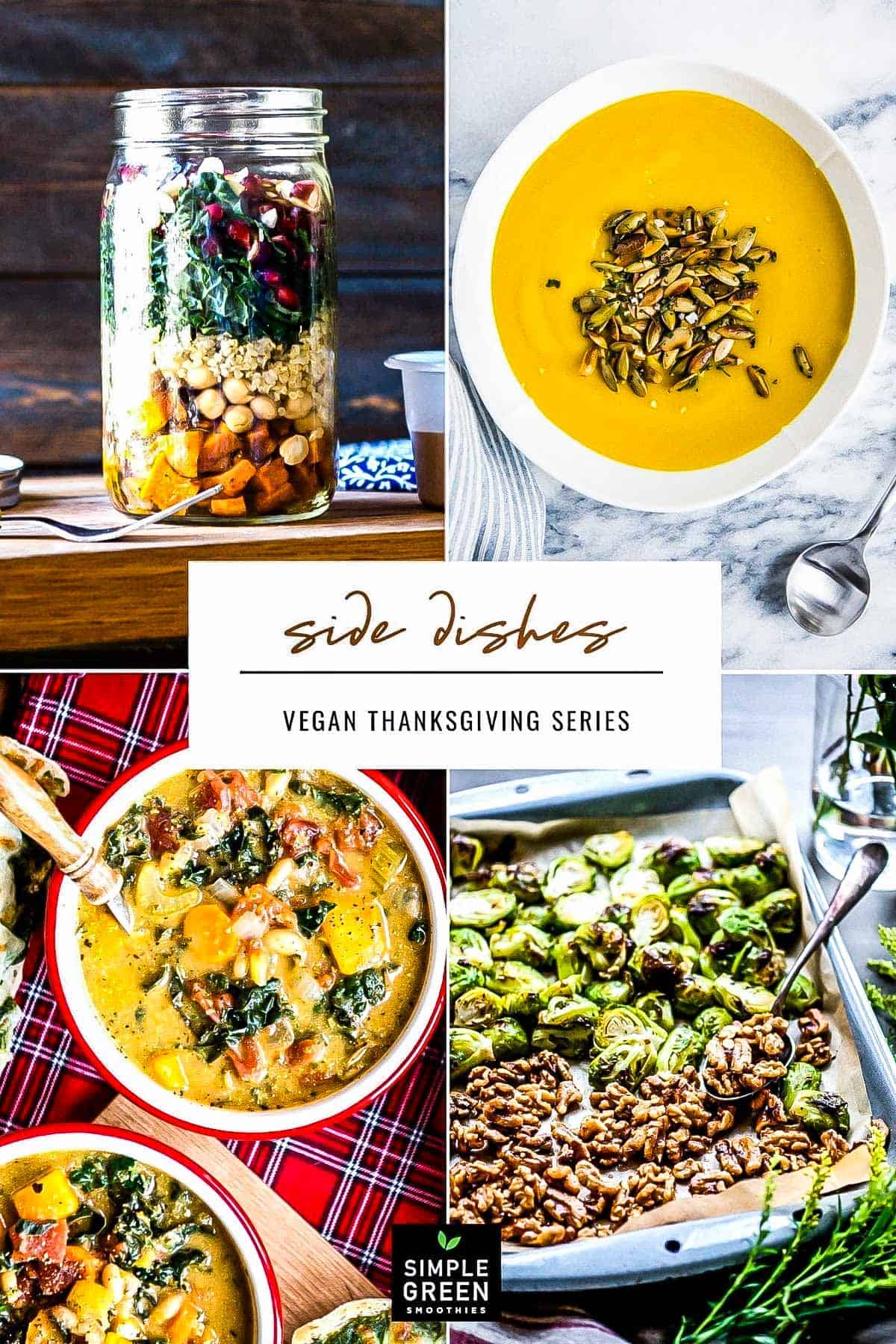 Nothing screams autumn like roasted vegetables, kale salads and warm soups... especially if you lean more plant-based. Infused your Thanksgiving meal with these wonderful autumn recipes.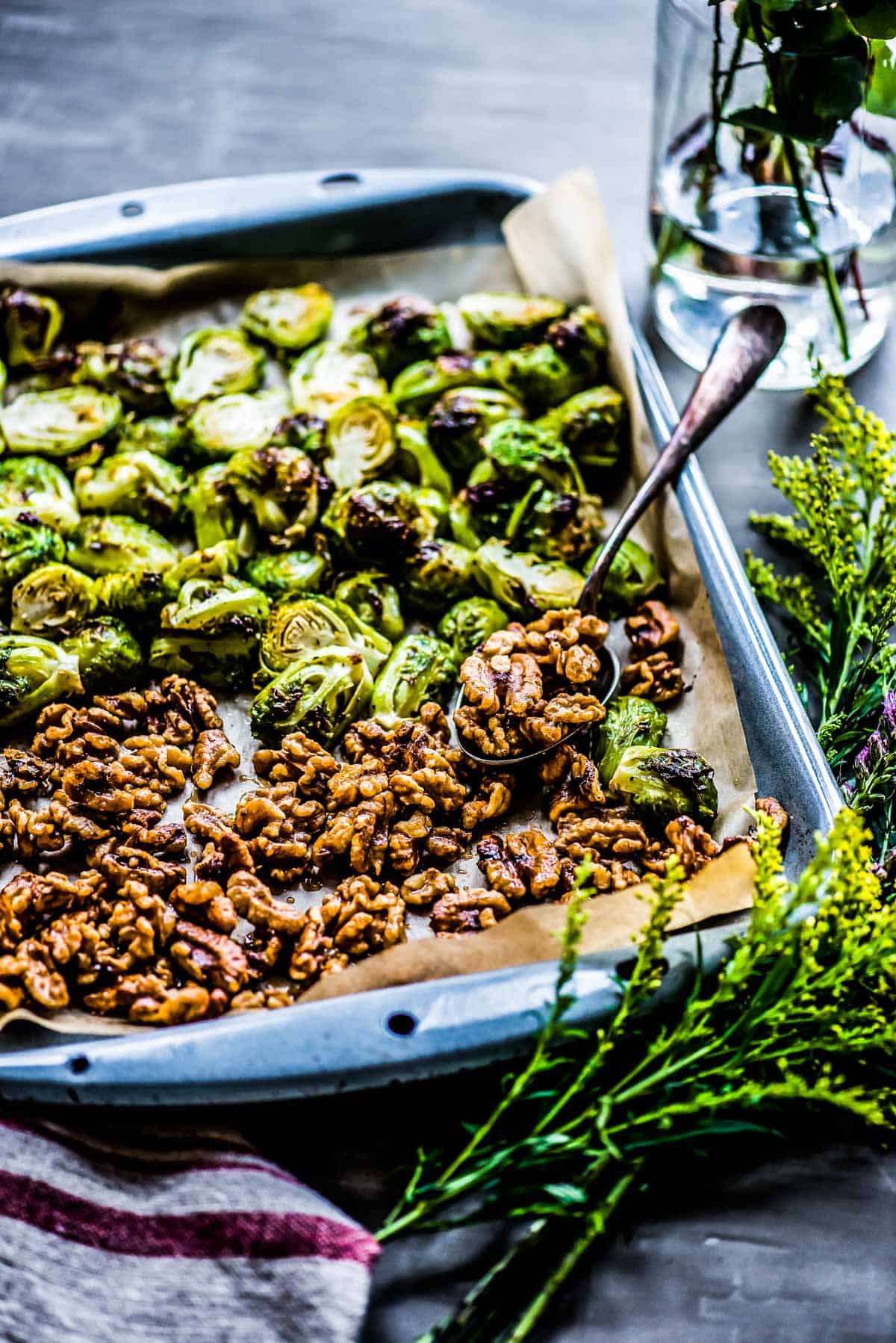 I am obsessed with these Brussel sprouts— they are taste AND my kids eat them too. The key is to cut them thin and roast them at high temp (425°) to get the blackened goodness.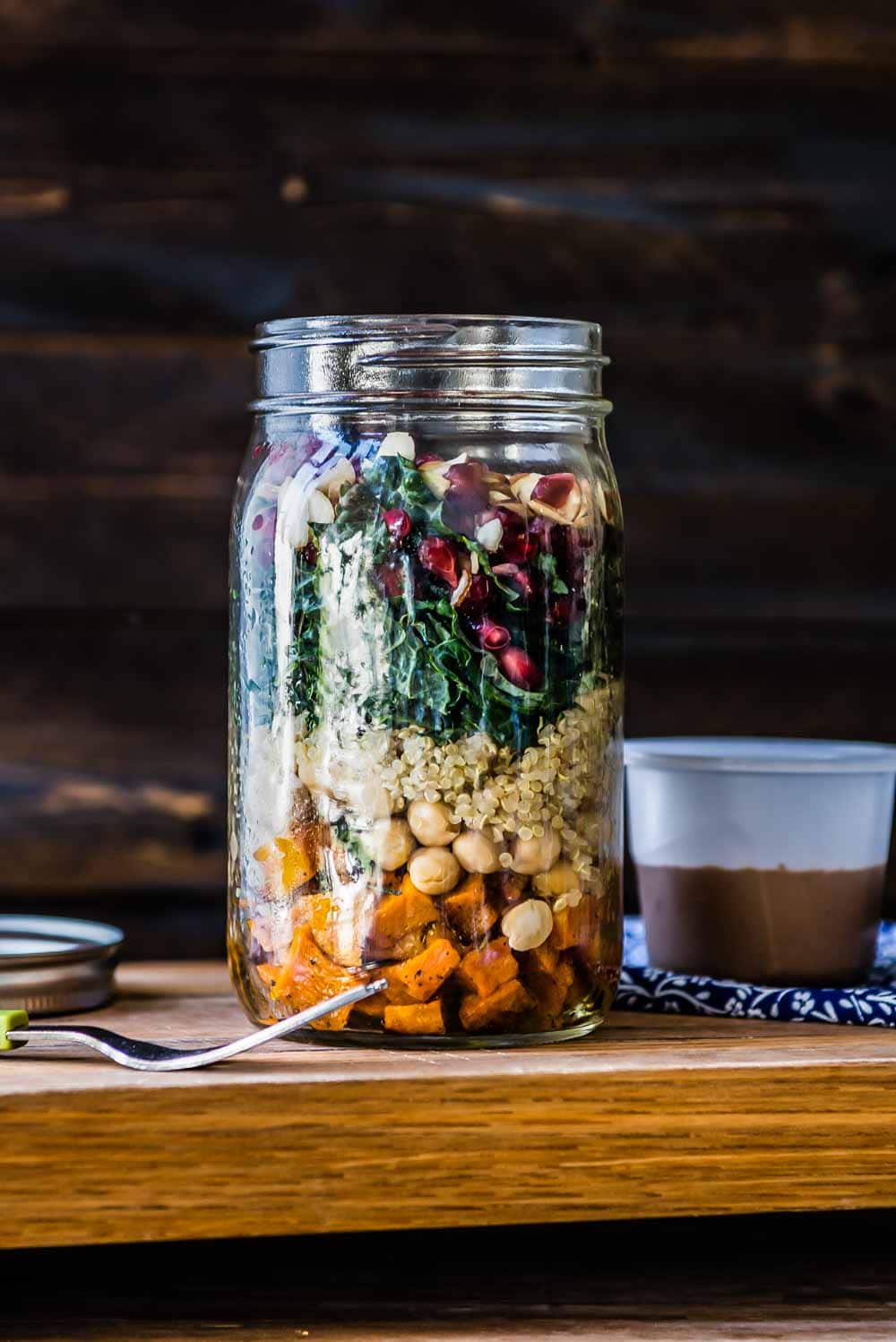 Most people appreciate a good salad to balance out the turkey, gravy and mashed potatoes. Make one using autumn ingredients like pomegranate seeds, sweet potatoes, kale ribbons and a rich decadent balsamic dressing.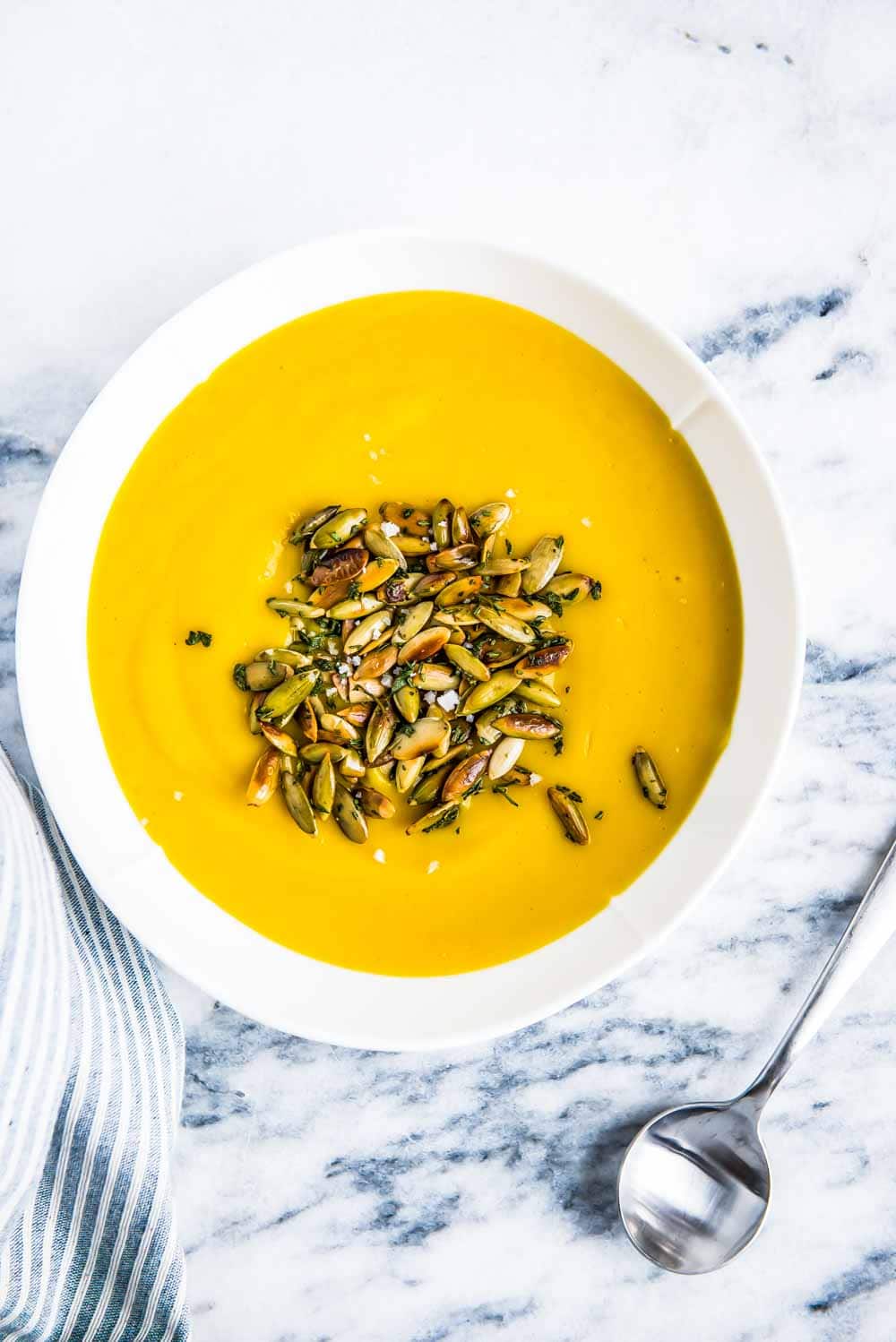 My favorite thing about Thanksgiving is eating a wide variety of foods, hence a "feast." This vegan pumpkin soup is a great addition to the table because you can have just a small bowl and feel completely nourished and satisfied. Yet you'll still have room in your belly to try a bunch of other foods too.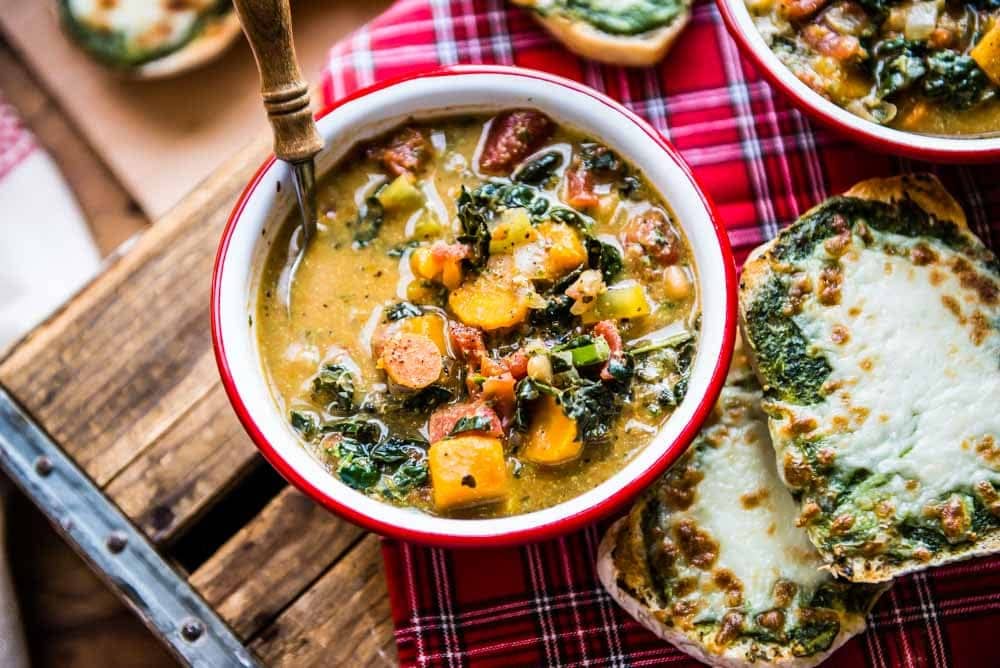 One more soup to consider serving for a vegan Thanksgiving side dish, is this minestrone soup recipe. It's delicious and once again, filled with autumn flavors, while being light and savory.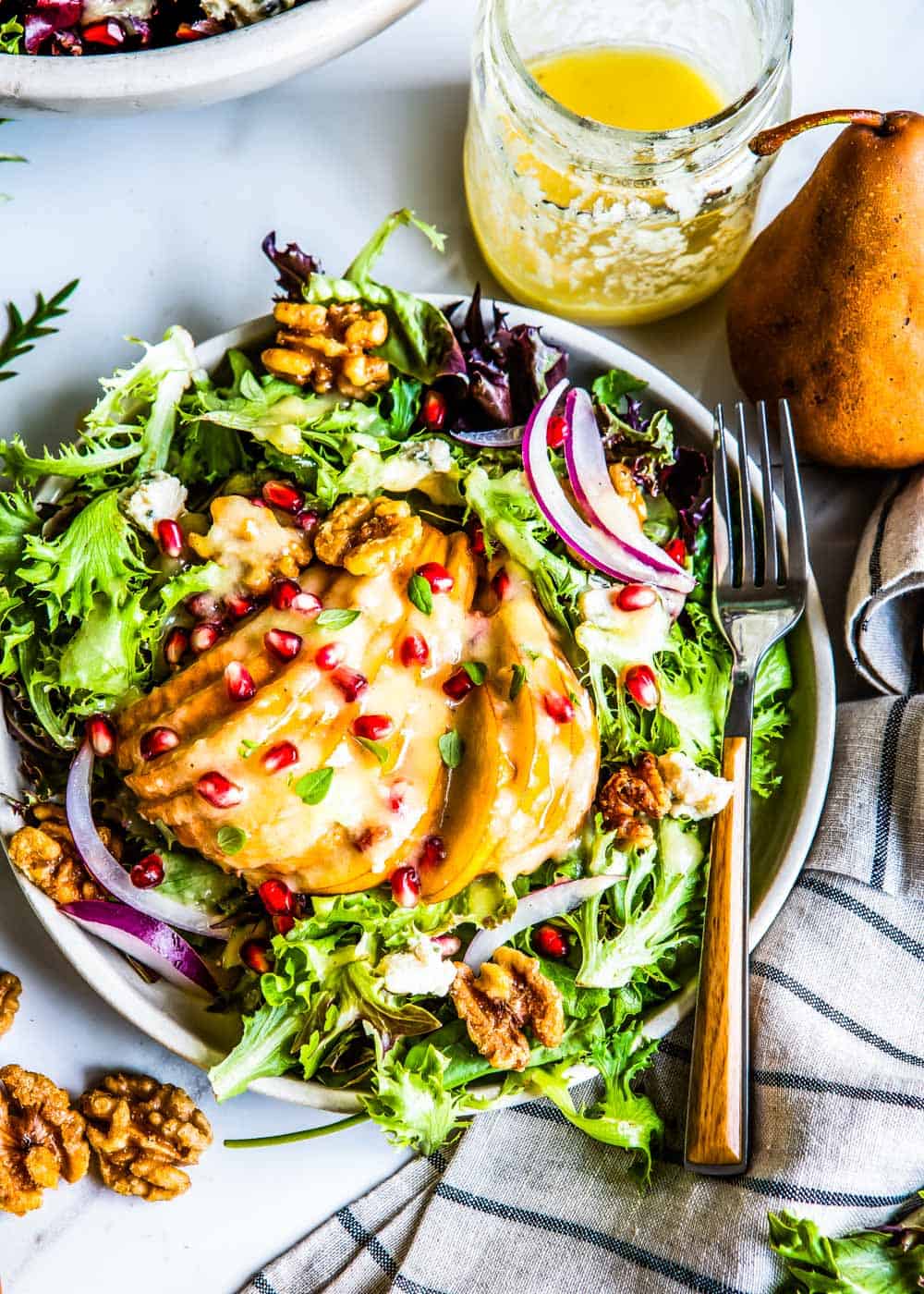 Balance out the comforting foods of Thanksgiving like mashed potatoes and stuffing with a flavor-packed autumn salad with fresh greens. Top with walnuts or candied pecans to turn this salad into a 5-star appetizer.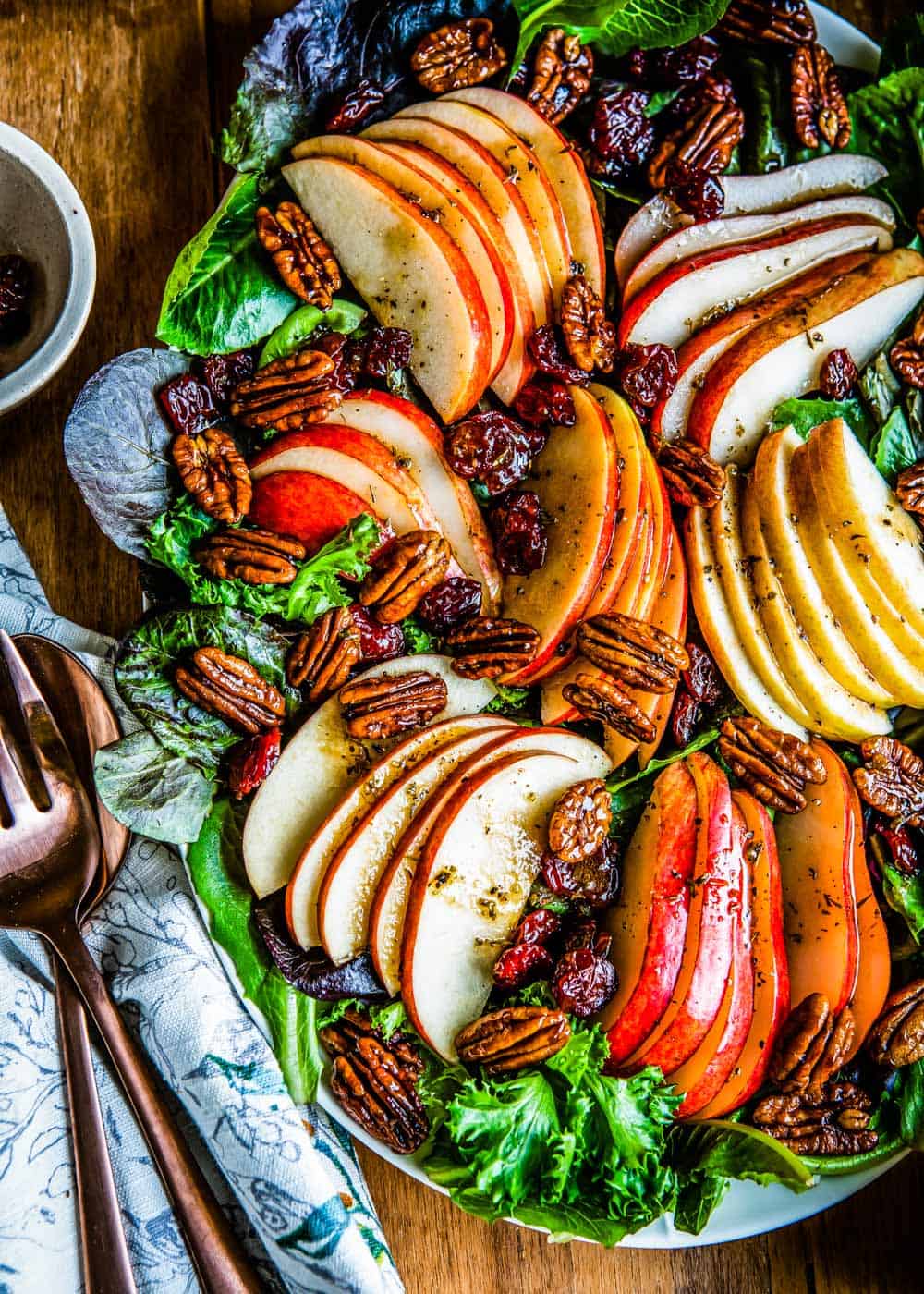 Fall salad with candied pecans
Perfectly ripe pears can make a salad so memorable that it comes back year after year. this Fall salad is exactly that thanks to the heaps of ripe pear and candied pecans that balance out the slightly bitter leafy greens and tart cranberries.
Vegan Thanksgiving Entrees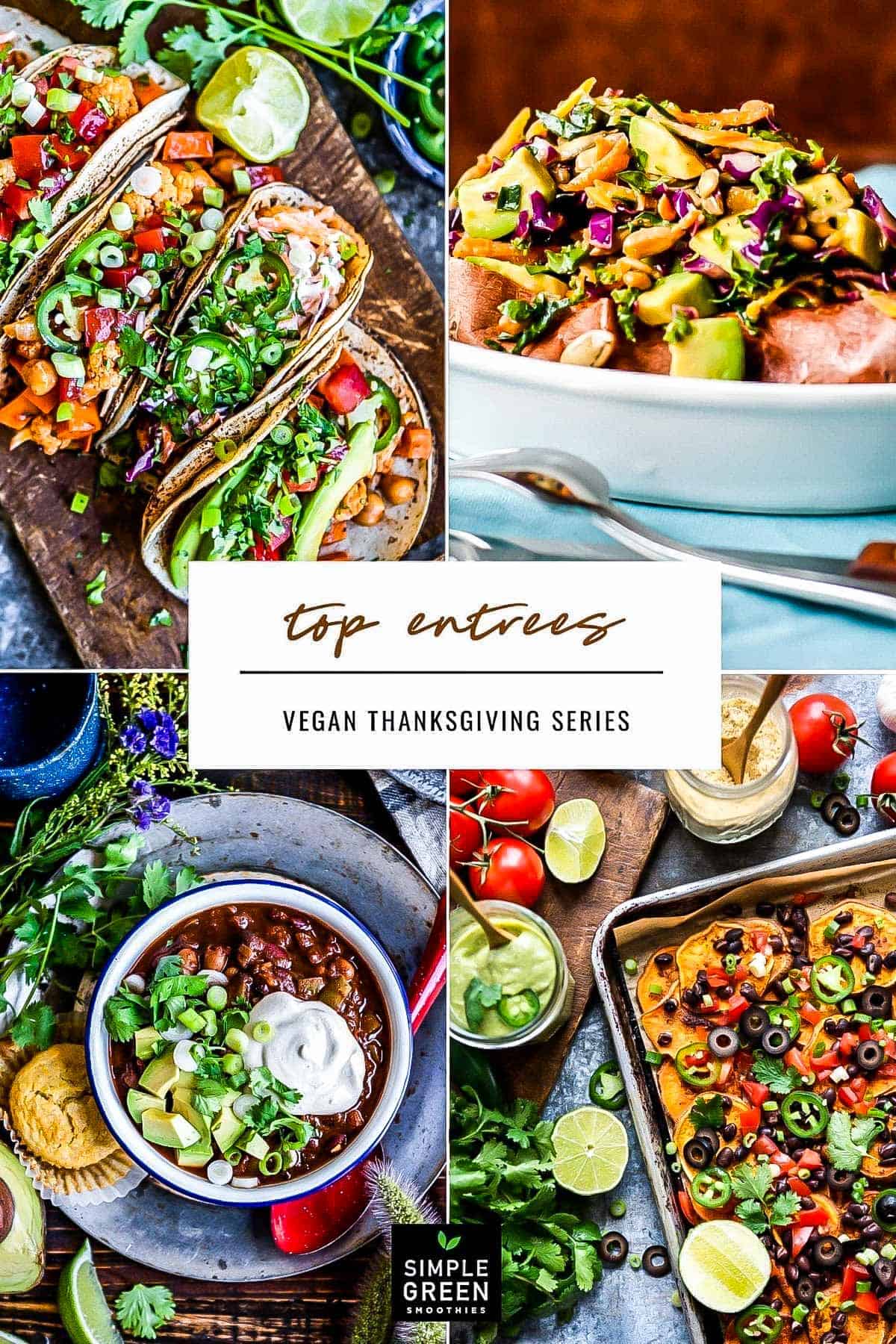 If you're not eating turkey at all, these vegan thanksgiving recipes can be used as a main entree to keep you happy. If you're doing a blended feast, serving turkey alongside any of these entrees can really turn up the "wow' factor.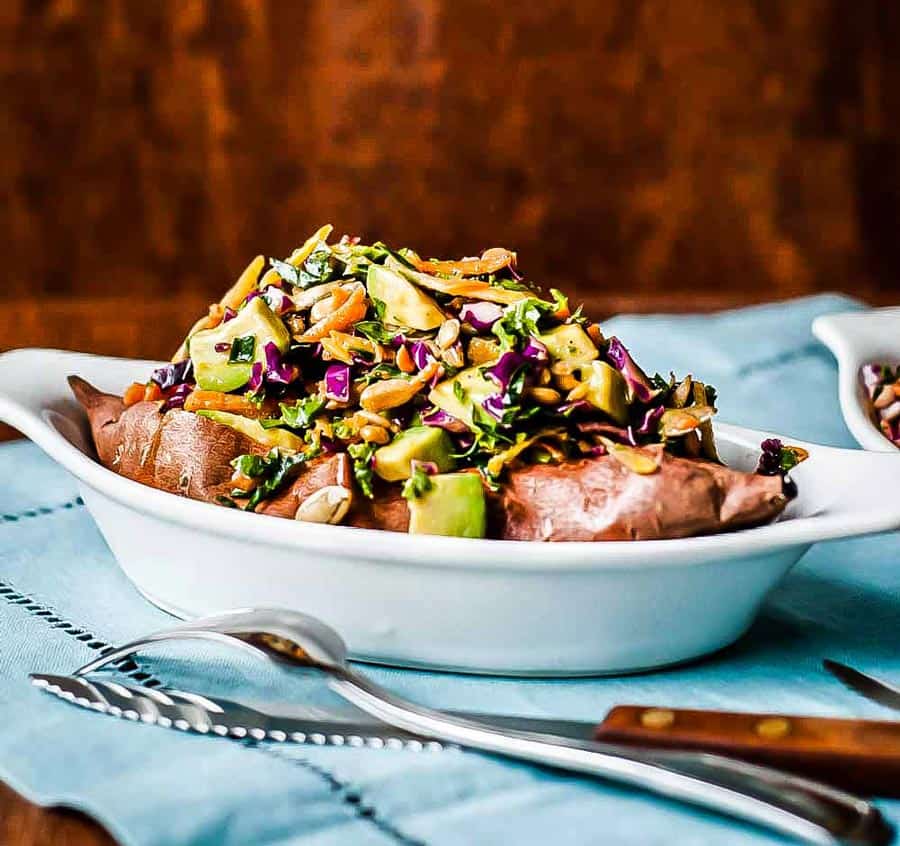 This loaded sweet potato is big on flavor and crunch. It's a favorite autumn recipe for thousands of whole food foodies all over the world— and just screams vegan thanksgiving!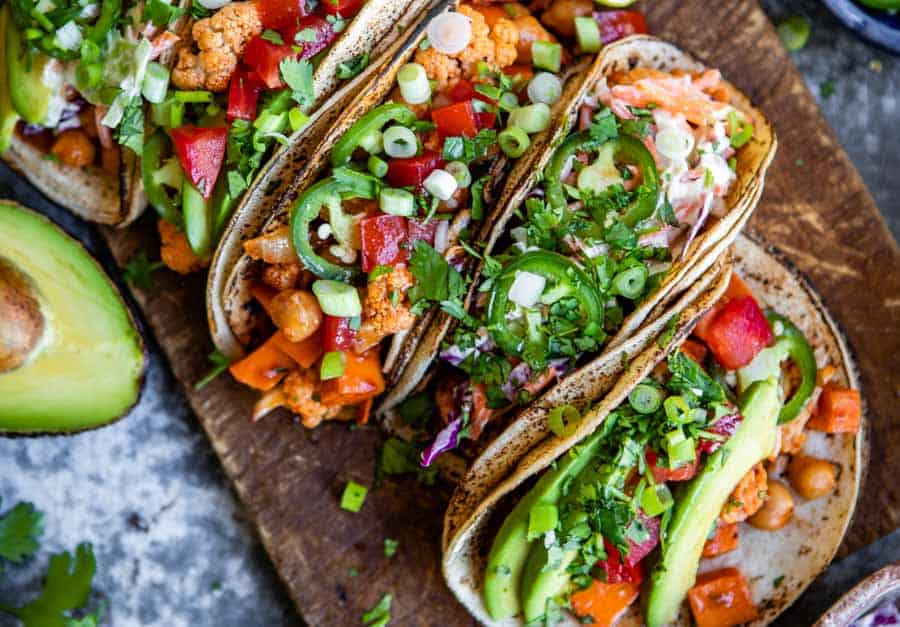 I've never met a taco I didn't like– and I don't see any reason why it can be a part of the Thanksgiving feast. Instead of meat, we've used garbanzo beans for a source of protein and paired it with avocado and fresh cilantro.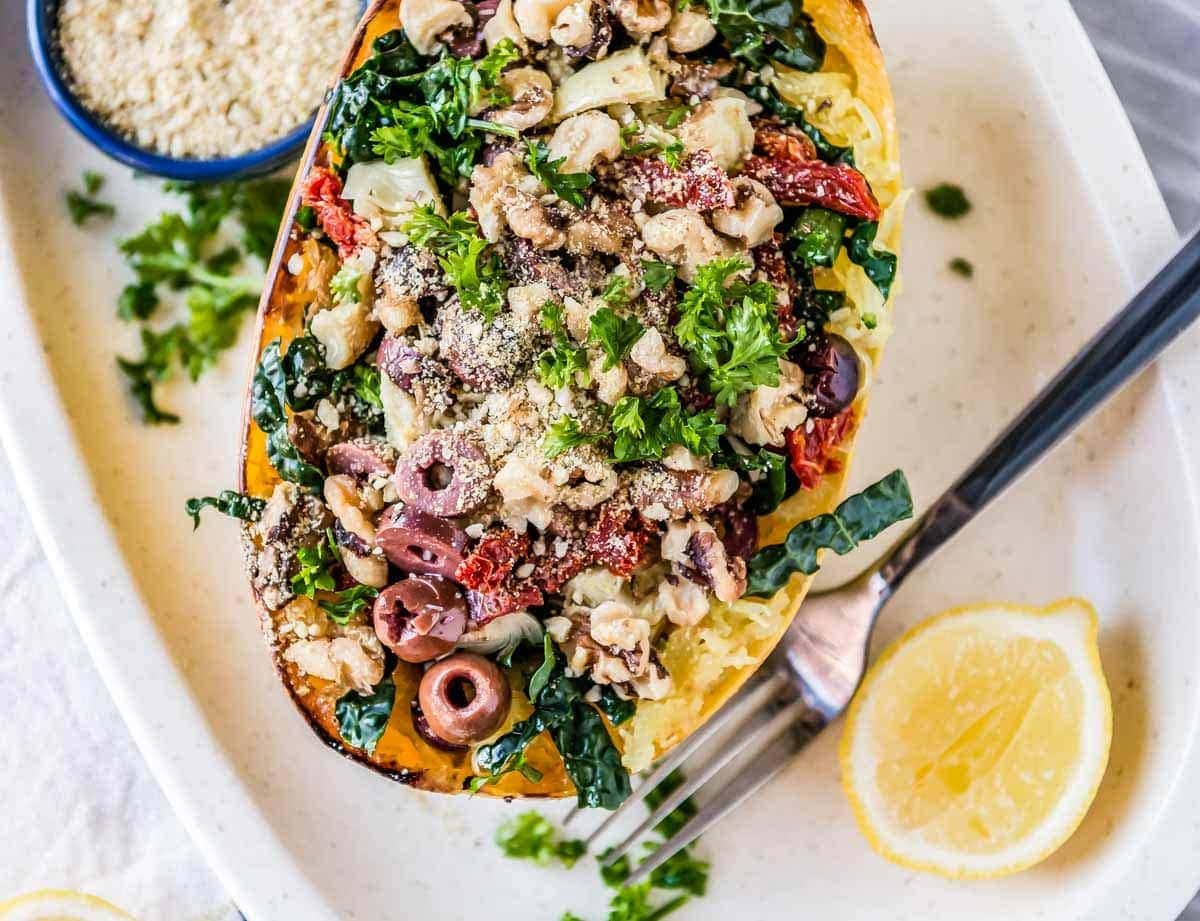 This stuffed spaghetti squash is a flavor explosion (you won't miss the turkey, I promise). Plus, this recipe is inspired by the mediterranean diet to help promote longevity. So eat your heart out!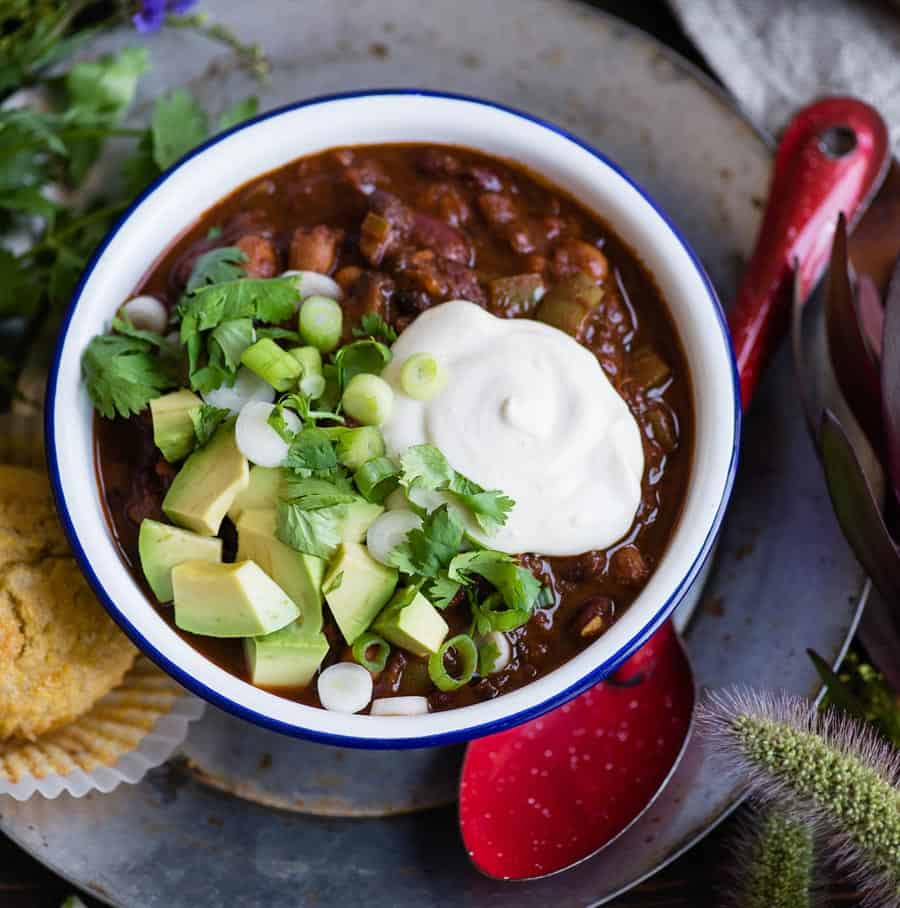 Plant-Powered Chili
Cacao infused chili is one of the best creations I've ever made— tasty, hearty and filling. Add as much spice as you want to bring up the heat and pile on toppings like avocado, cilantro, green onions and cashew cream. This recipe is found on page 182 of Simple Green Meals.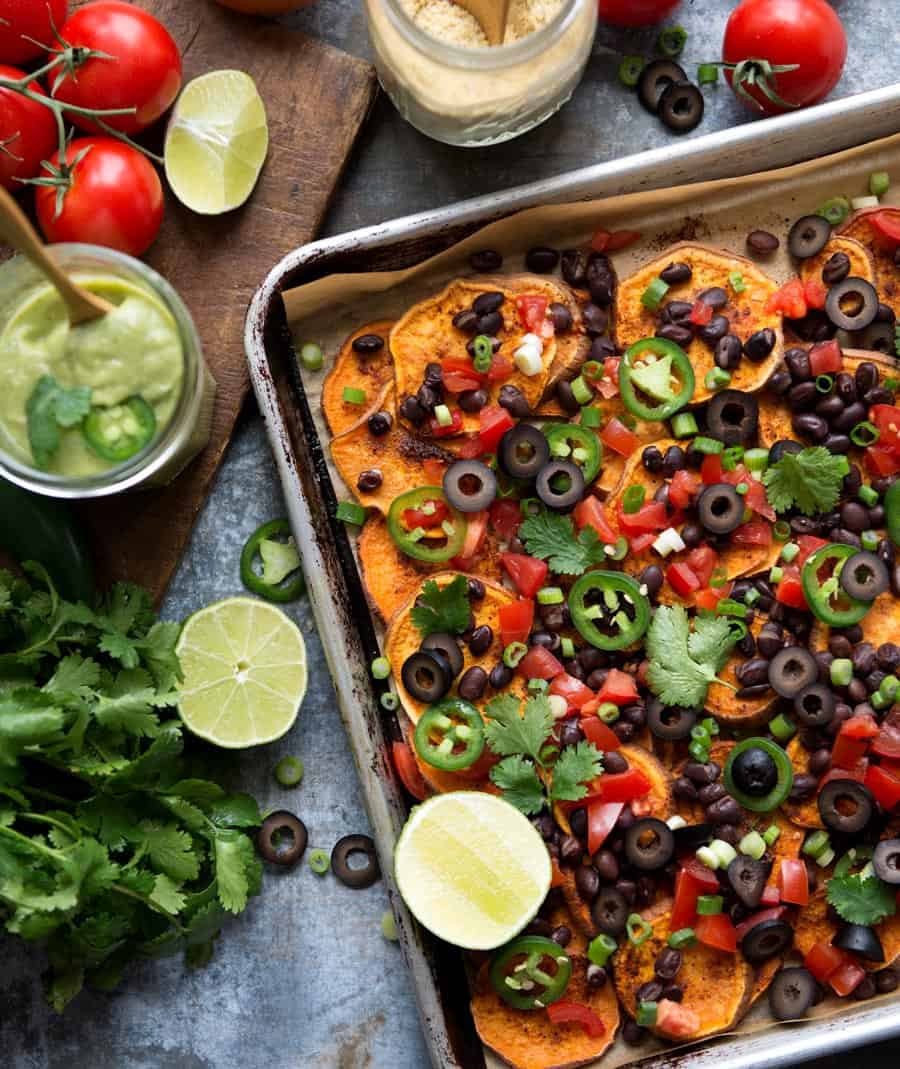 Sweet Potato Nachos
I could eat nachos any day, so why not on Thanksgiving too? This one-sheet meal is easy, tasty and very sharable. All you need is sweet potatoes, olives, tomatoes, green onions, jalapenos and avocado cream. Recipe is on page 200 of Simple Green Meals.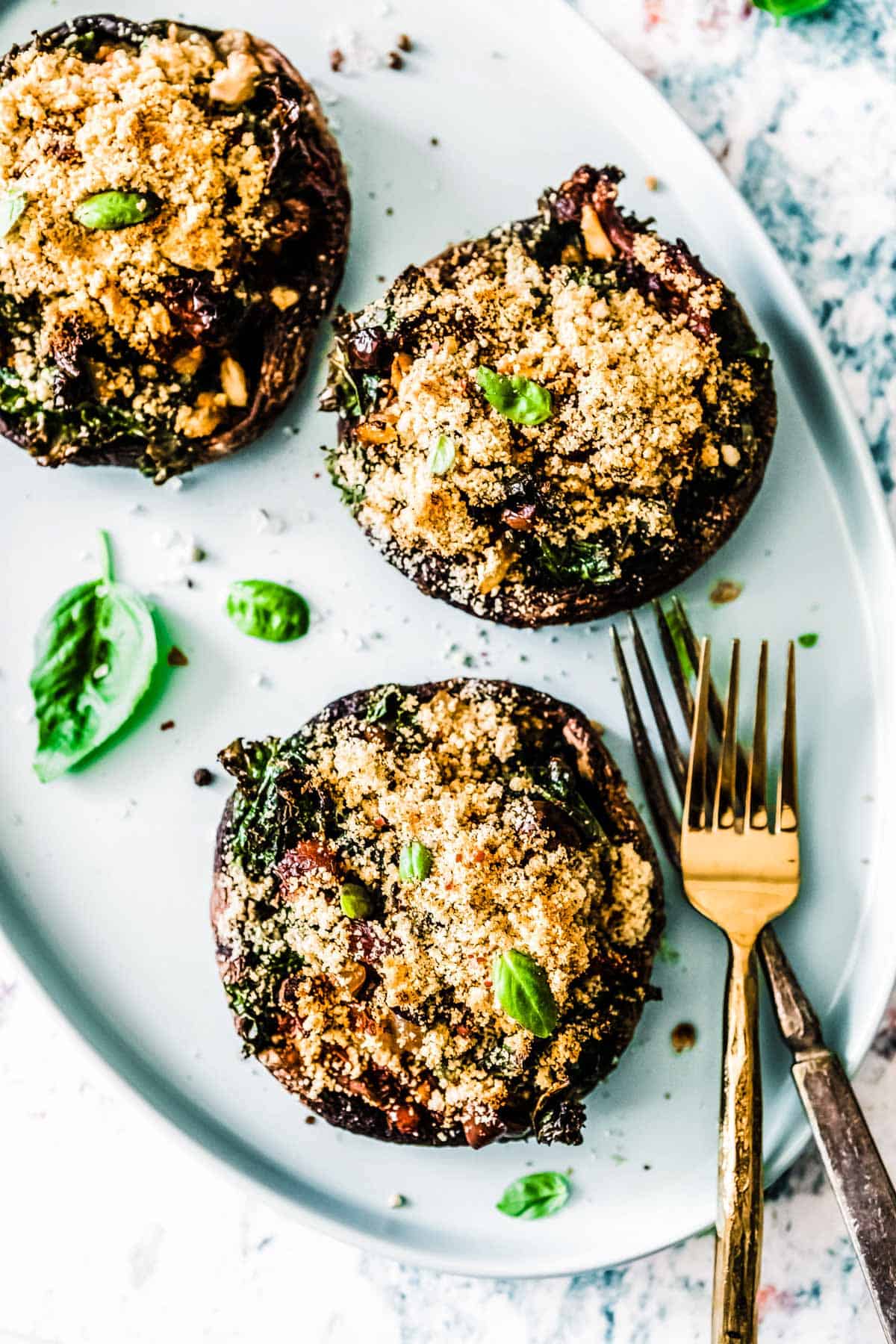 Make these ahead and toss in the over 45 minutes for you're ready to eat and have a decadent, autumn flavored portobello entree. Sprinkle with vegan cheese on top to add more protein, crunch and out of this world flavors.
Healthy-ish Thanksgiving Recipes for Desserts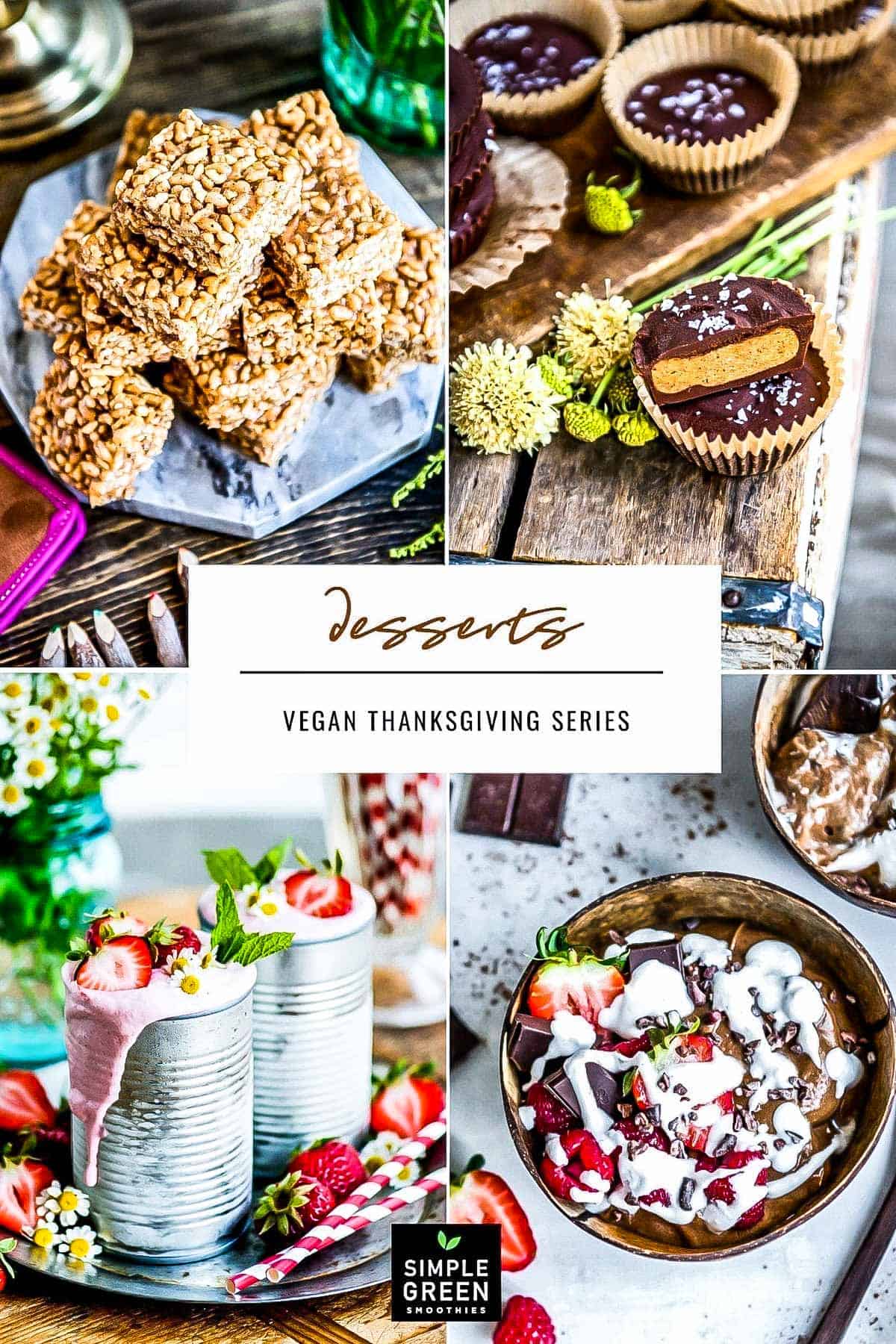 This is the course where vegan Thanksgiving recipes can truly shine. I'd stack my dessert recipes up against non-vegan desserts any day! The Almond Butter Cups, as well as the Rice Crispy Treats, can easily be made ahead of time.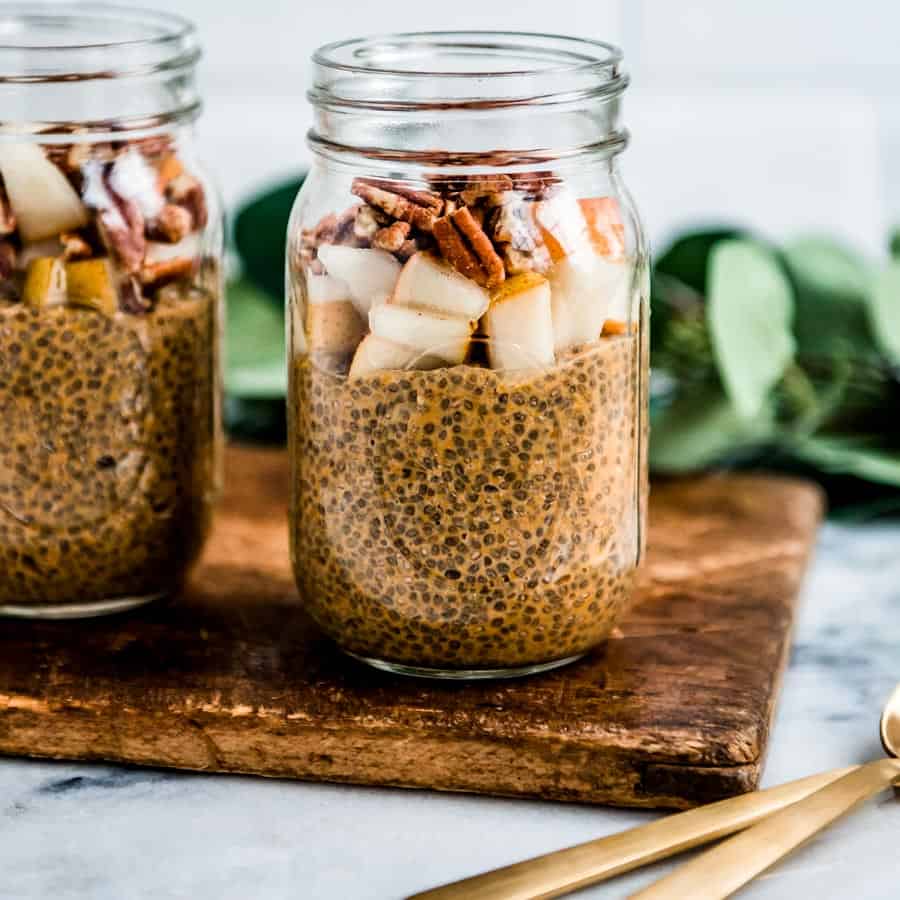 Indulge in a protein-powered pumpkin chia pudding to enjoy all the flavors of Fall in a delightfully simple treat. Serve in small mason jars to add a sophisticated touch to the night. You can make ahead and store in fridge until ready to enjoy.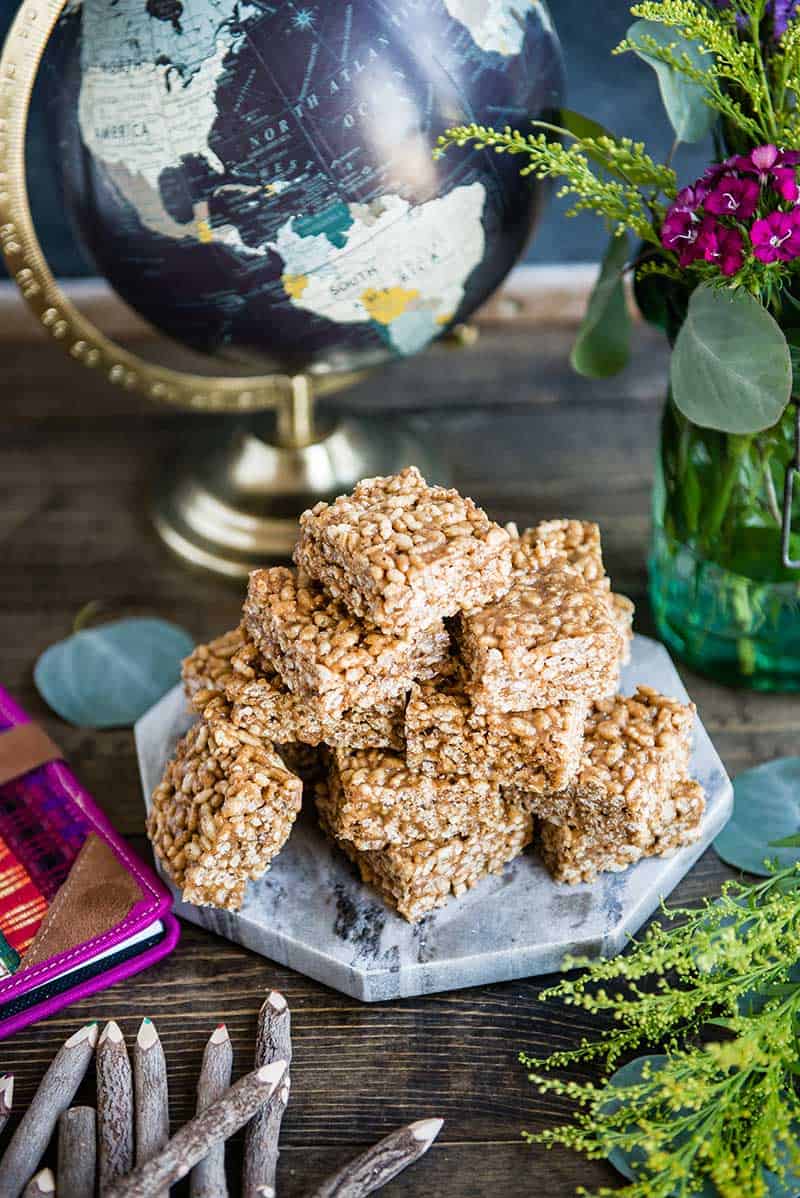 You will not regret making this dessert— it's delicious! Plus, leftovers make great snacks the next day. All you need is a box of brown rice cereal, brown rice syrup, cinnamon, almond butter and vanilla extract.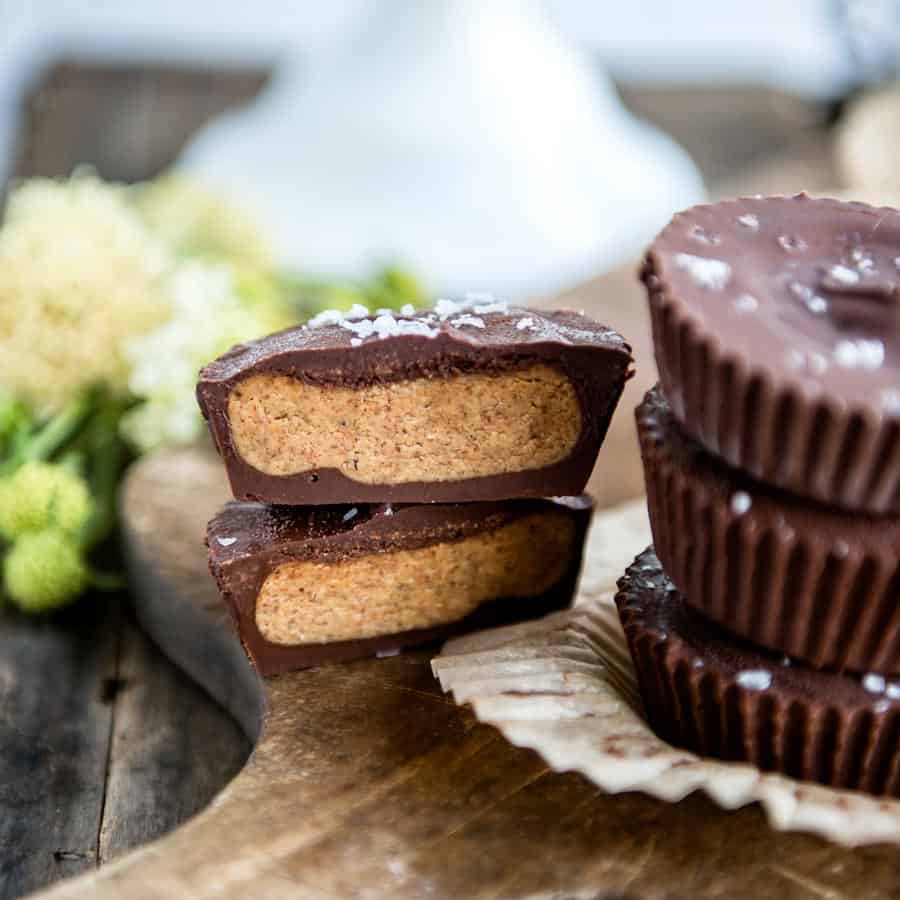 Almond Butter Cups
Sure, you can buy a tub of peanut butter cups at Trader Joes, yet why not impress you crowd by making your own?! As fancy as these look, they are relatively easy to do. Bonus, you can make these ahead and store in the fridge until ready to serve. You can get this recipe on page 247 of Simple Green Meals.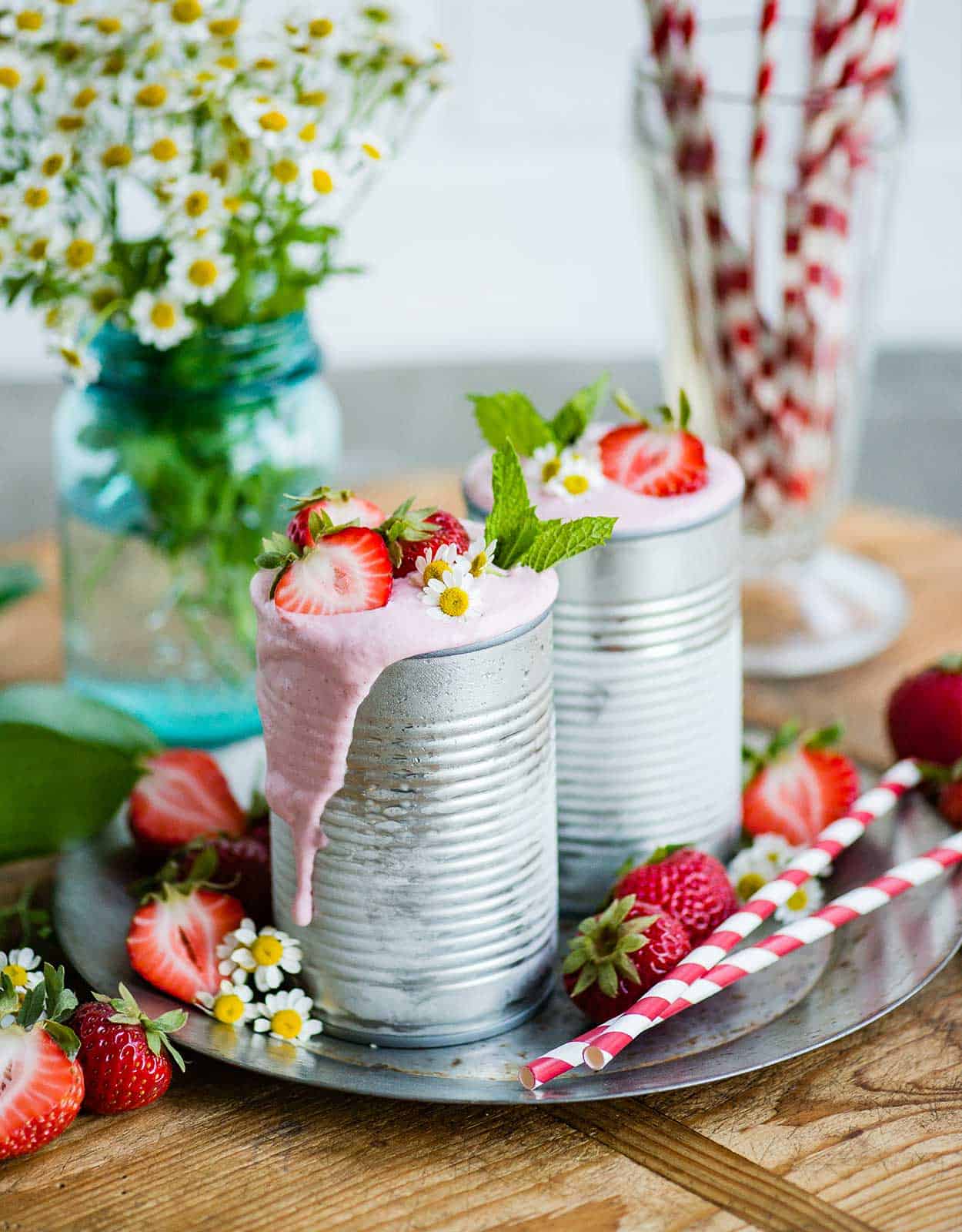 Vegan treats come in different way– and this one it truly a kid-friendly treat, Strawberries and coconut milk are the stars of this wholesome recipe that leaves your tastebuds happy after the feast.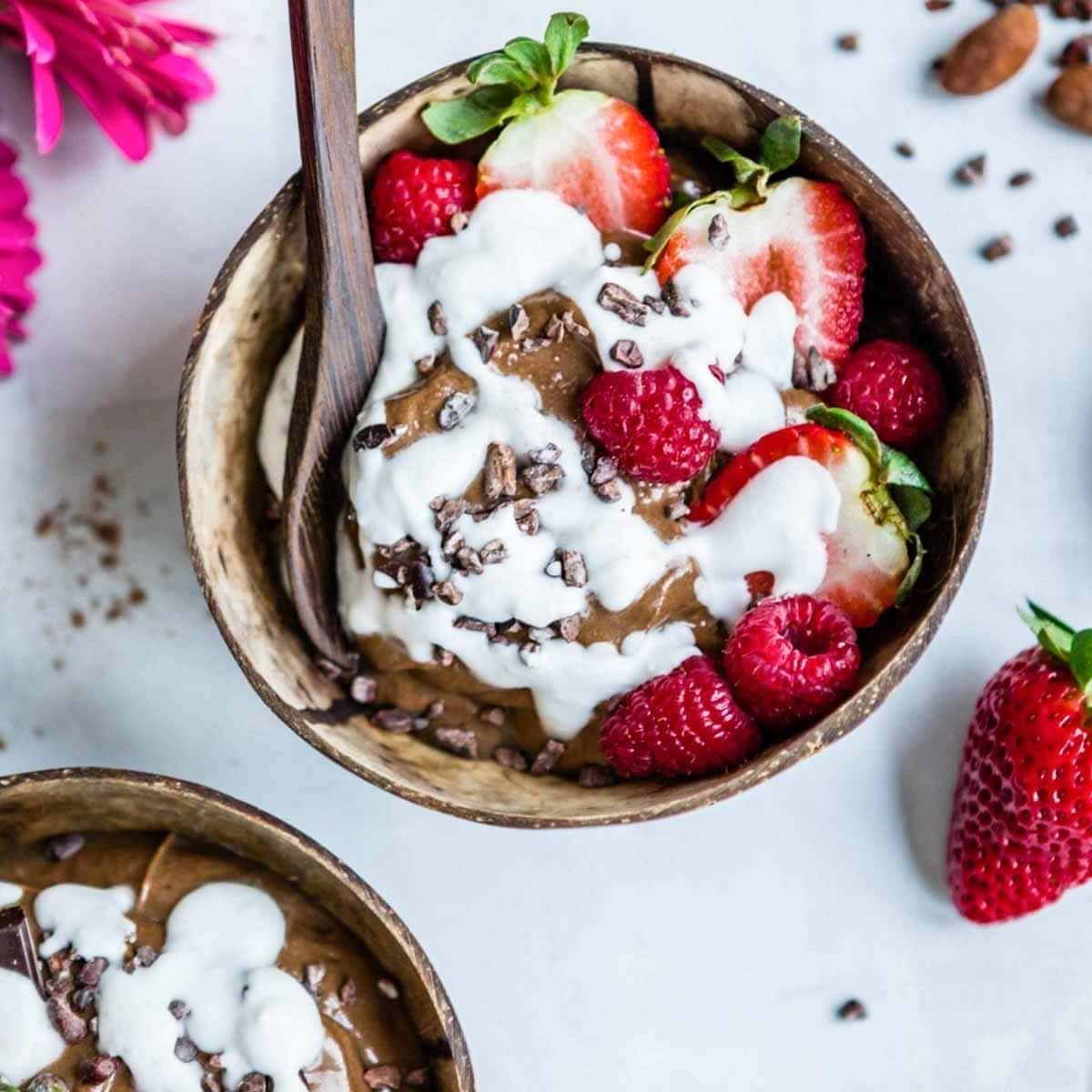 I haven't meant anyone who wasn't impressed with this recipe— it's sooooo good! It's more like a mousse texture with fresh cut berries, cacao nibs and coconut cream on top. Drooling yet?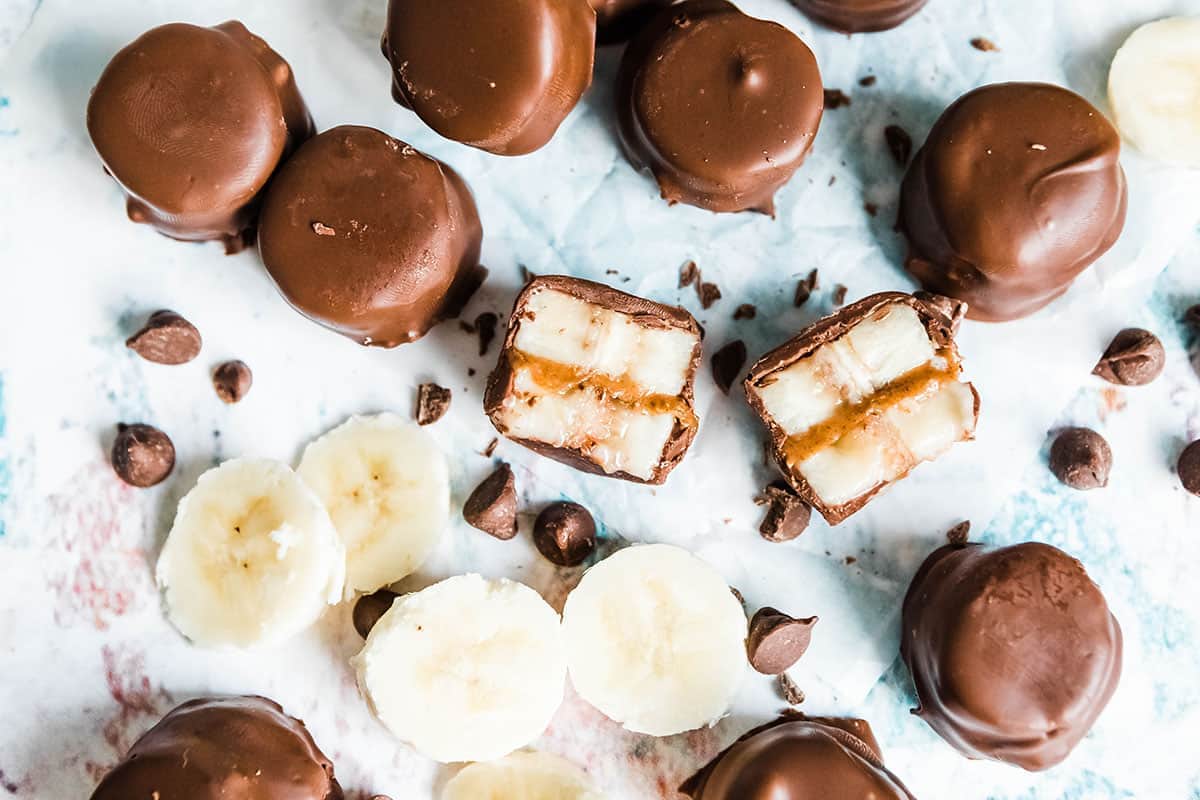 Chocolate Covered Banana Bites are a great bite sized treat you can make ahead and enjoy as one of your vegan thanksgiving recipes. Store in freezer until ready to enjoy. They'll go fast, so make extras!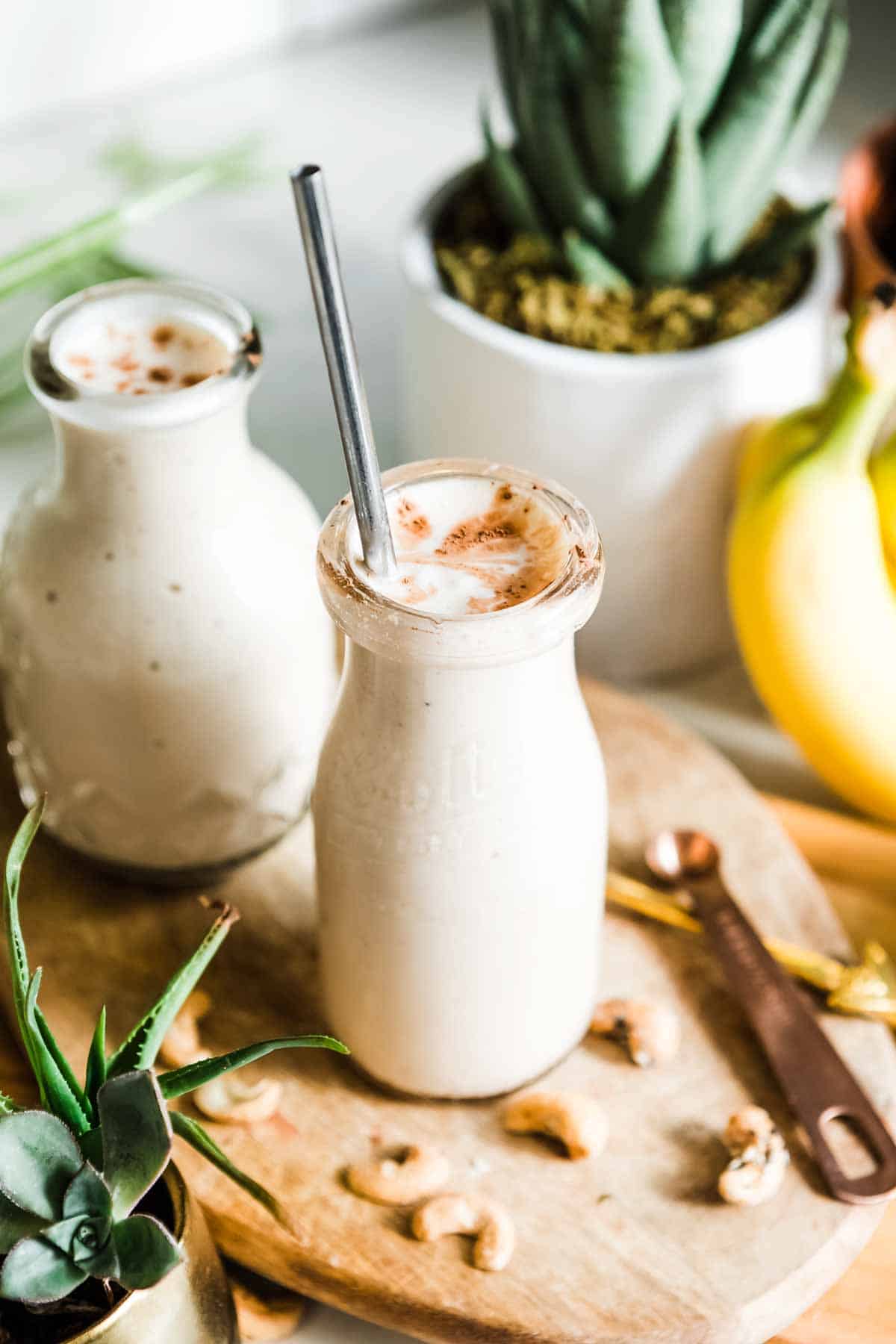 When I was little, my dad would make a banana milkshake for dessert that I loved. To carry on that tradition, serve small versions of this as a post thanksgiving treat that's vegan too!
Tasty Thanksgiving Beverages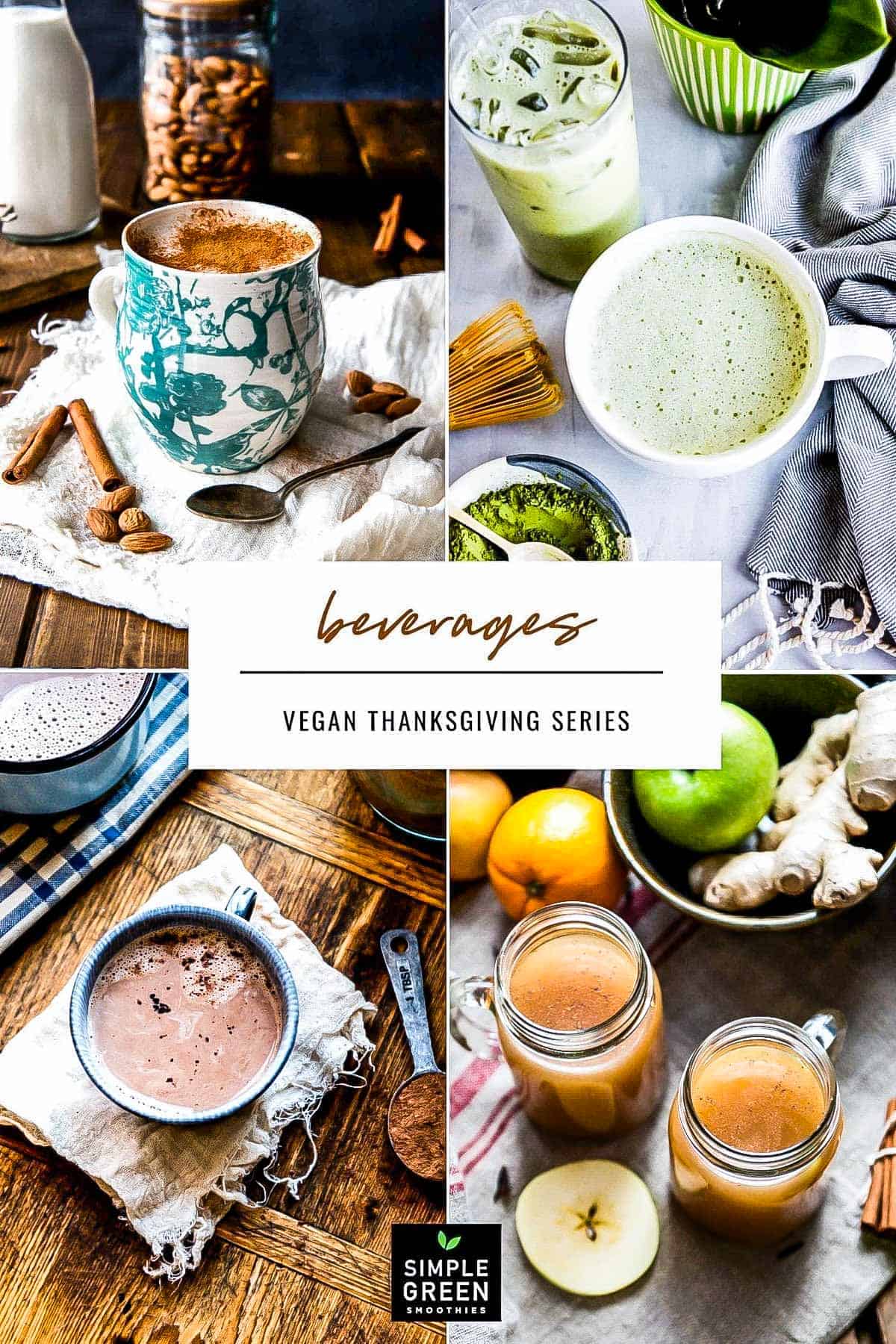 I wanted to include some bonus recipes here for you too. Magic happens around the fire or board game table while you're sipping on a warm drink. I think these delicious favorites will help your guests feel super comfy, as well as keep the good flavors rolling with my vegan Thanksgiving recipes.
Commence the holiday sipping on a warm beverage like cider, hot chocolate or even a matcha latte (for those who still have a long drive home)! The cider can be made in a slow cooker and left simmering all day.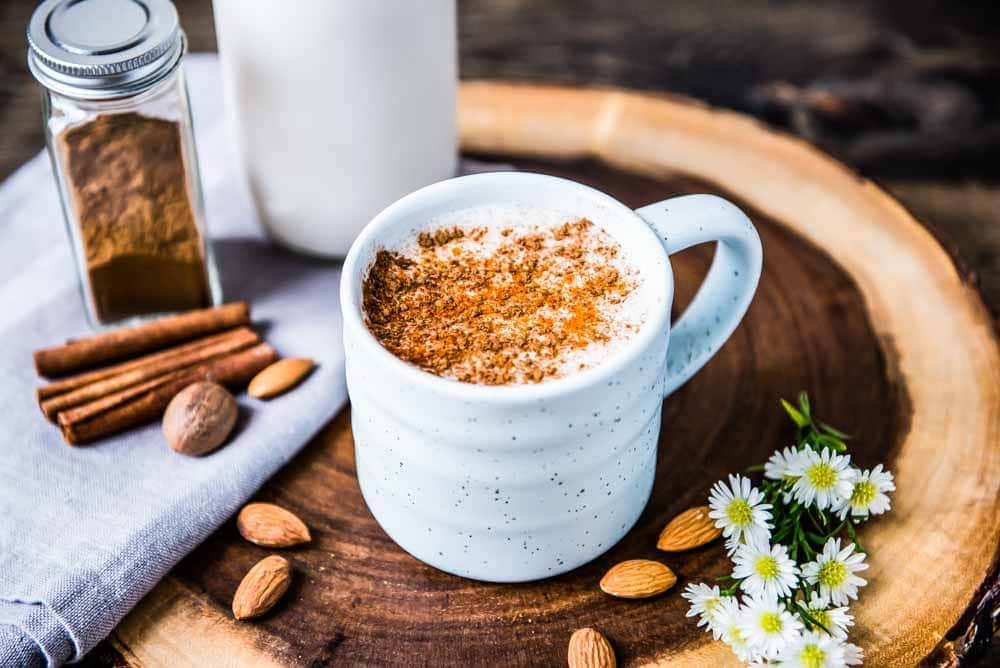 To soothe a tummy that's a little confused from the feast, sip on this spiced almond milk with ginger, cinnamon and maple syrup.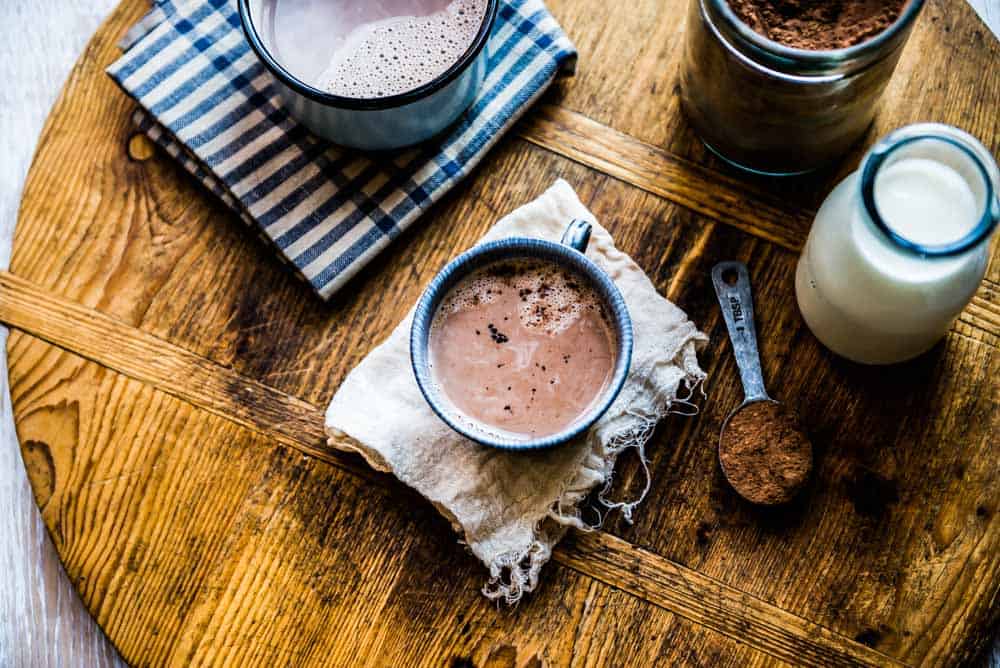 Move over Swiss Miss! This super simple homemade hot chocolate recipe is the perfect vegan thanksgiving recipe to end the night. If you are a chocolate lover, add extra cacao to make it rich and dreamy.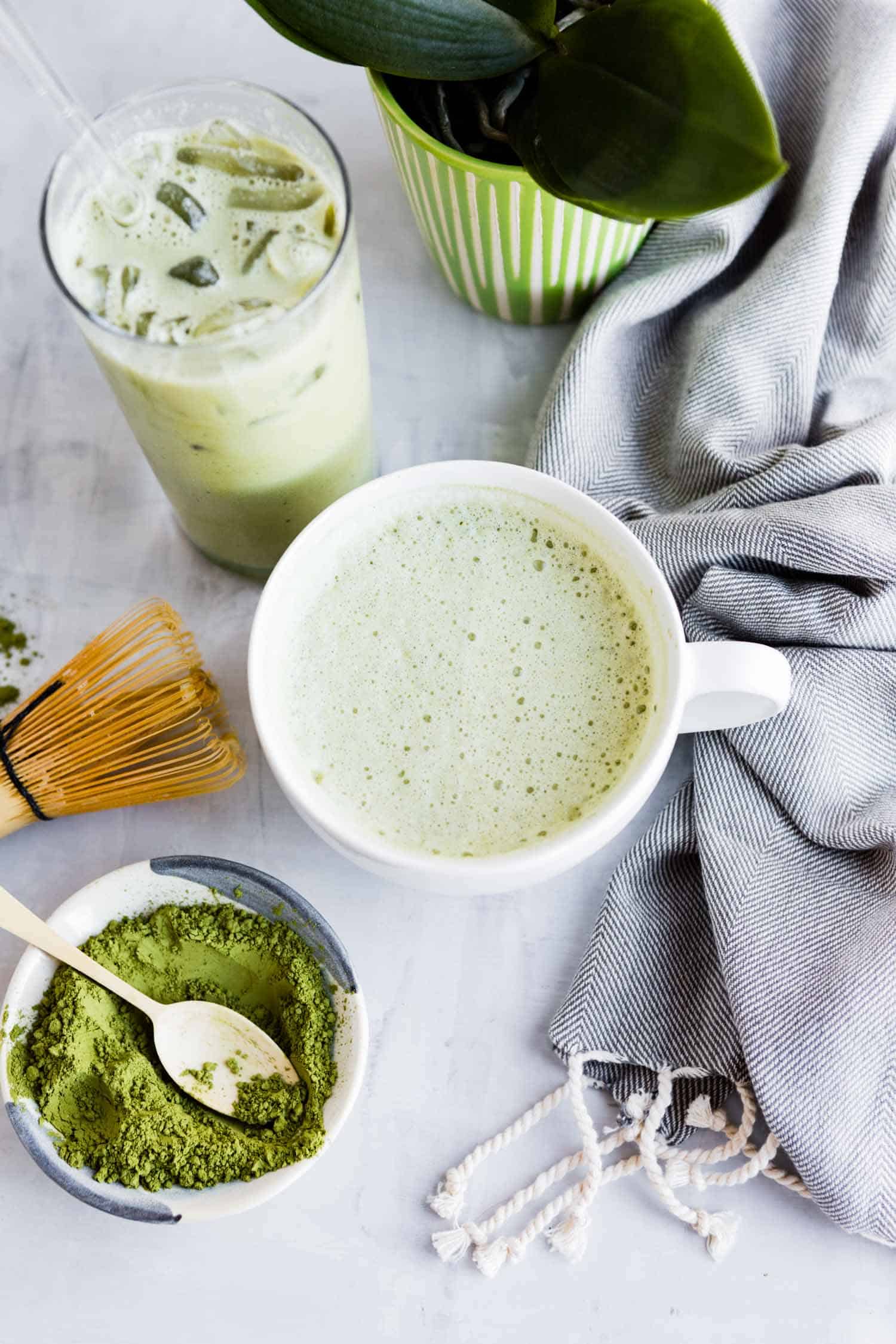 Impress your friends and family with a homemade matcha latte for those who don't like coffee. It's creamy, rich and satisfying way to end the night with a nourishing Thanksgiving treat.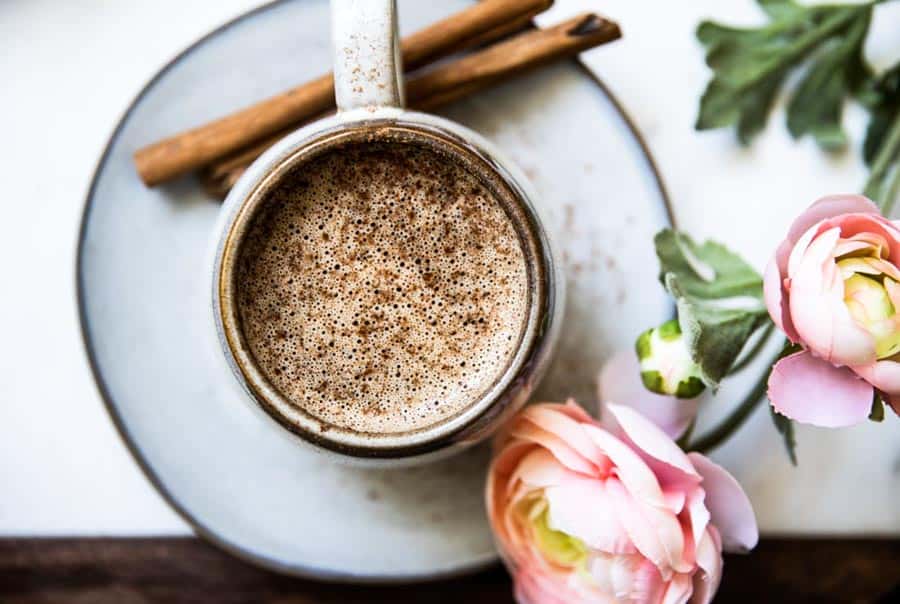 This was one of my favorite treats to get at Starbucks years ago. Yet now I can make it at home with easier, healthier and tastier using espresso, vegan milk, and natural sweeteners.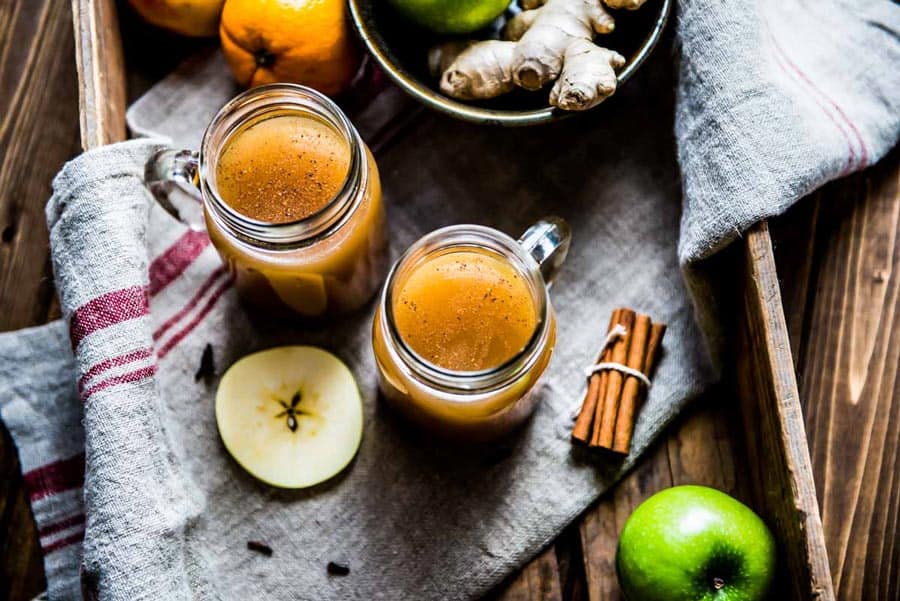 Use that crockpot to make the house smell amazing and a festive beverage for everyone to enjoy. Apples and cinnamon stick will the fill the air with wonderful scents thanks to this "serve yourself" beverage.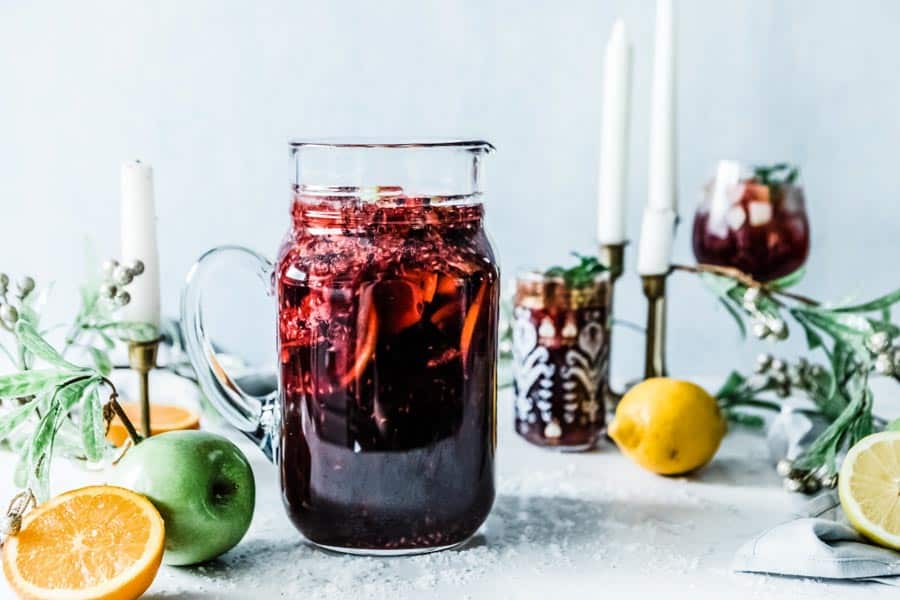 This autumn mocktail is a great Thanksgiving table beverage for all. The best part? Once you're done enjoying the drink, you still get to the enjoy the fruit in the bottom.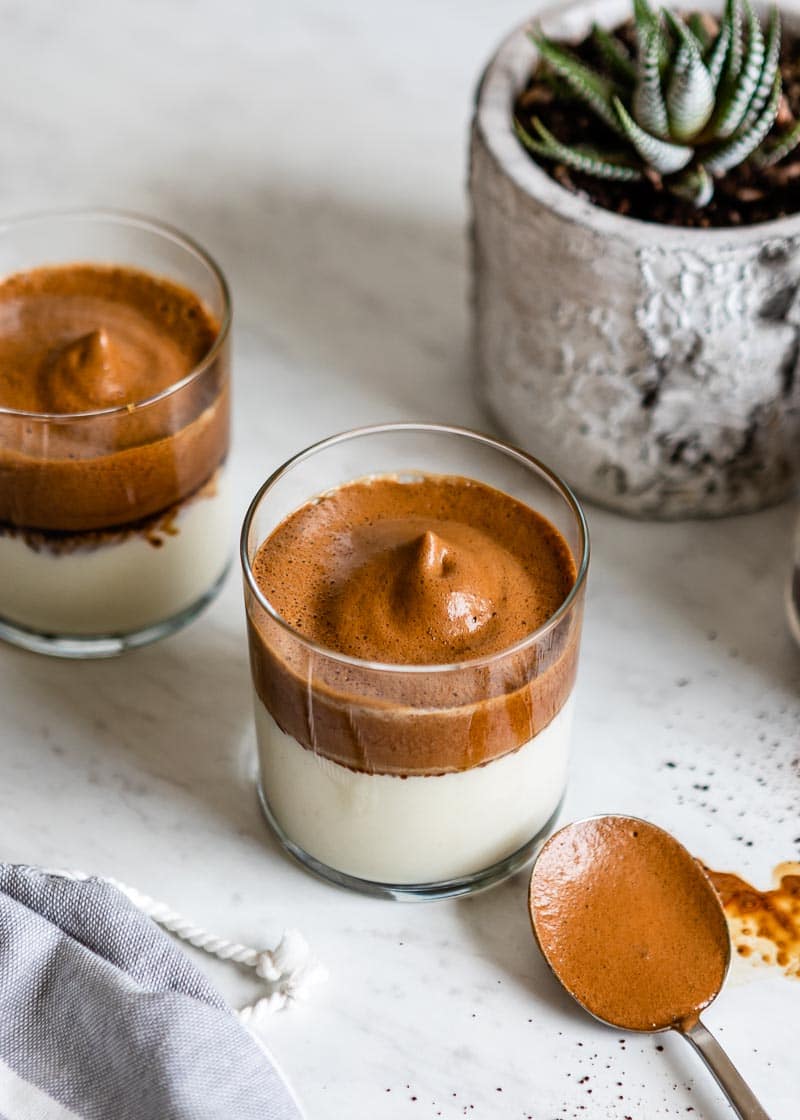 This dairy-free dalgona coffee recipe is a fun treat for a special day. This is a great vegan thanksgiving recipe for adults, even if you're not vegan! It has instant coffee, coconut milk and coconut sugar to create a plant-based naturally sweet treat.
We hope you enjoy your Thanksgiving with your loved ones! If you end up making any of these awesome recipes, we'd love to know. Be sure to tag us @simplegreensmoothies so we can celebrate with you.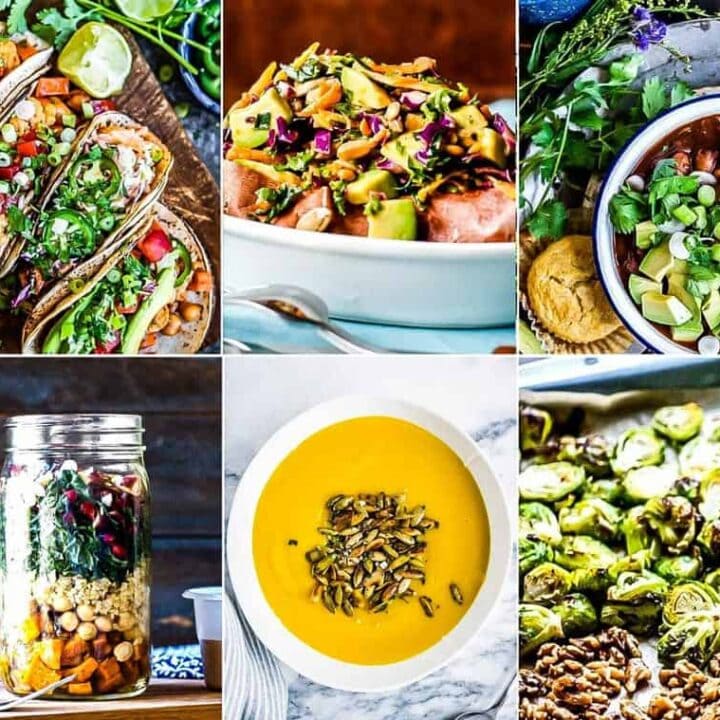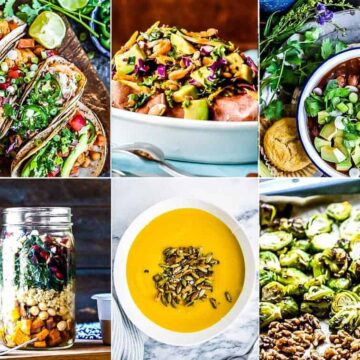 Vegan Thanksgiving Recipes + Menu
Rate this Recipe
Print Recipe
These vegan thanksgiving recipes will definitely impress your family and friends. Here's my vegetarian sweet potato recipe that has become a rawkstar favorite the last few years.
Ingredients
1

sweet potato

½

cup

kale

(shredded)

½

cup

carrots

(shredded)

½

avocado

2

tablespoon

sunflower seeds

1

tablespoon

lemon

(juiced)

1

teaspoon

dijon

sea salt
Instructions
Preheat oven to 400°F. Prick sweet potatoes with a fork and bake for 45 to 60 minutes, until tender.

Meanwhile, add the remaining ingredients together in a bowl to create a slaw.

For serving, split sweet potato down the middle and stuff with slaw.
Notes
Can make sweet potato ahead of time and reheat day of.
If you like your potatoes crispy, after baking, cut in half and broil as desired.
Chop slaw small so bites are manageable.
Download the Vegan Thanksgiving Recipes menu for all ideas.
Nutrition (estimated)
Calories:
521
kcal
(26%)
Carbohydrates:
68
g
(23%)
Protein:
12
g
(24%)
Fat:
26
g
(40%)
Saturated Fat:
3
g
(19%)
Polyunsaturated Fat:
7
g
Monounsaturated Fat:
14
g
Sodium:
247
mg
(11%)
Potassium:
1770
mg
(51%)
Fiber:
17
g
(71%)
Sugar:
14
g
(16%)
Vitamin A:
46262
IU
(925%)
Vitamin C:
66
mg
(80%)
Calcium:
171
mg
(17%)
Iron:
4
mg
(22%)