Good whole food plant-based recipes for beginners can be hard to find, and often difficult to make! I'd like to take the guesswork out of meal planning + prepping by sharing my family's fav plant-based dinner recipes. These are easy, simple recipes loaded with flavor and health benefits.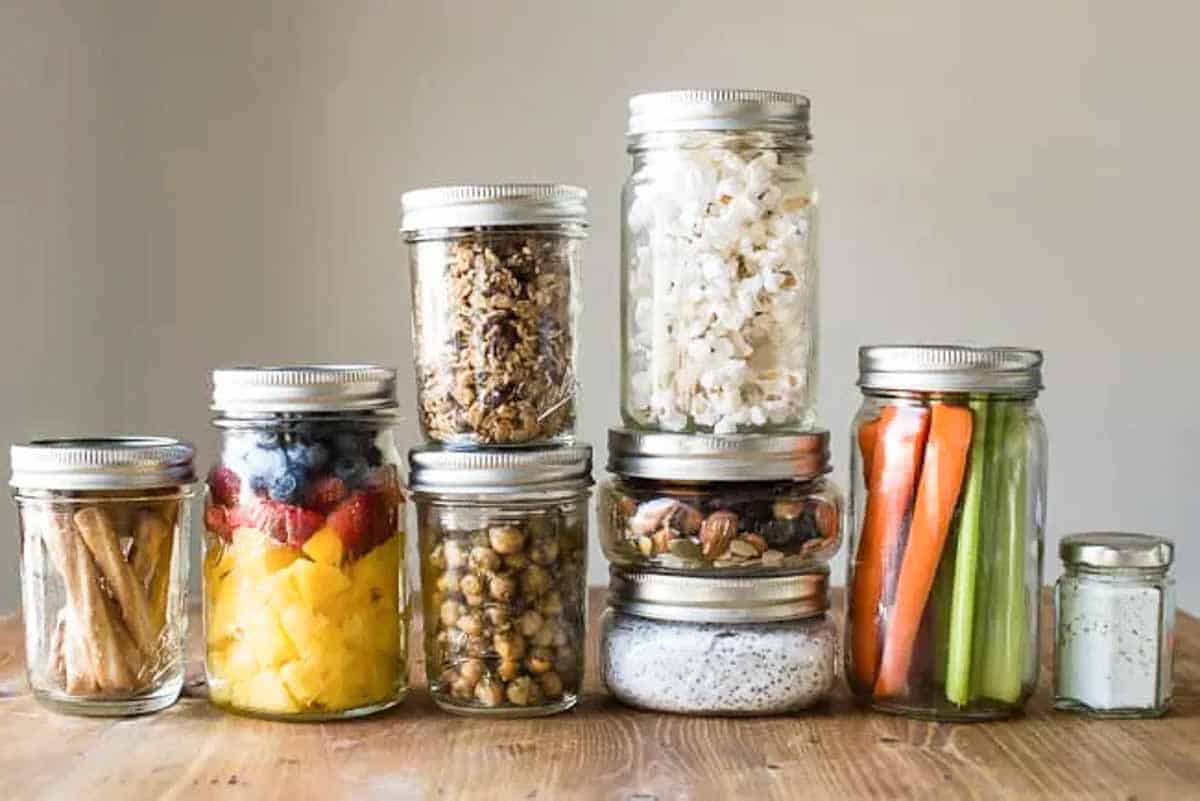 Table of Contents
Are Whole Food Plant-Based Diet Recipes Worth the Hype?
While I've called myself a vegetarian for years, my diet consisted of bean burritos from Taco Bell, and Lucky Charms. Sure, I wasn't eating meat, but I was fueling my body with junk. And boy did I feel it! I slept a lot. I was always hungry. I craved candy.
Processed foods contain ingredients mostly found in industrial food manufacturing (aka, not nature). This includes hydrogenated oils, high-fructose corn syrup, food dyes, flavoring, and emulsifiers.
A diet of predominately processed food can lead to:
Heart disease: leading cause of death worldwide. A result of continual eating of processed food according to a recent study by the British Medical Journal.
Unhealthy weight gain: The National Institute of Health conducted a study showing a correlation between a processed food diet and weight gain.
Increased risk of cancer: the correlation between cancer patients and increasingly processed food diets goes up 12% for every 10% of the diet that contains processed food.
Malnutrition: processing actually strips food of its nutritional value! This creates empty calorie consumption and minimal nutritional value, even if one feels 'full.'
Addictive eating habits: processed foods can actually make people addicted to food.
A diet consisting of minimally processed, whole foods can lead to:
Healthy weight loss + gut health: a whole food plant-based diet is high in fiber, which helps the body with excess weight, and better digestion.
Lower risk of Type II Diabetes: vegetarians are at an almost 50% decreased risk of diabetes over those on a non-vegetarian diet.
A Lower risk for heart disease: a balanced whole food plant-based diet significantly lowers the risk for heart disease.
Lower risk for cancer: a study by the US National Library of Medicine showed a 43% reduced risk of cancer in those sticking to a vegetarian diet.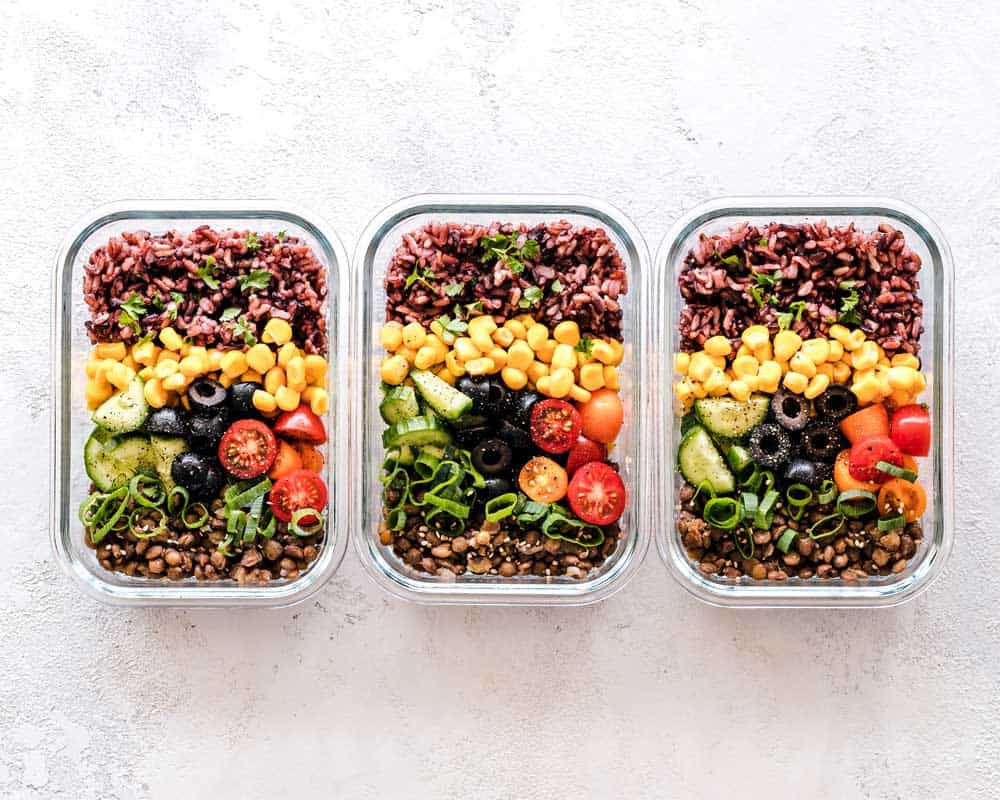 How to Prep Meals like a Pro:
A huge part of success in whole food plant-based eating is knowing how to prep. Whole foods are just that, whole. That means I need to know how to prep/cook/pair them together (unlike the boxed freezer meal that does all the leg work). Here are my pro tips on introducing your family to a lasting new lifestyle:
Prep ahead: Seriously though… I succeed when I am prepared. I get the whole family involved in food prep for the week; my kids also eat better when they help prepare (and decide) what we eat, so it's a win-win. I've got great tips for prepping smoothies, prepping snacks for work, and prepping for an entire whole foods, plant-based lifestyle in every seasonal cleanse I've created.
Get knowledgeable about plant-based protein: People often ask how I get enough protein in a day. I smile and say, it's easy! Yet I know that whole food plant-based protein options aren't always talked about. I make sure to keep my pantry stocked with my fav protein options. I also have a great guide on how to build an incredibly satisfying Chipotle Veggie Bowl using these options. 
Don't go it alone: Whether you live by yourself, or your family isn't quite on board with this new lifestyle, find people that want to rawk this with you. I learn new stuff from my Rawk the Year fam all the time!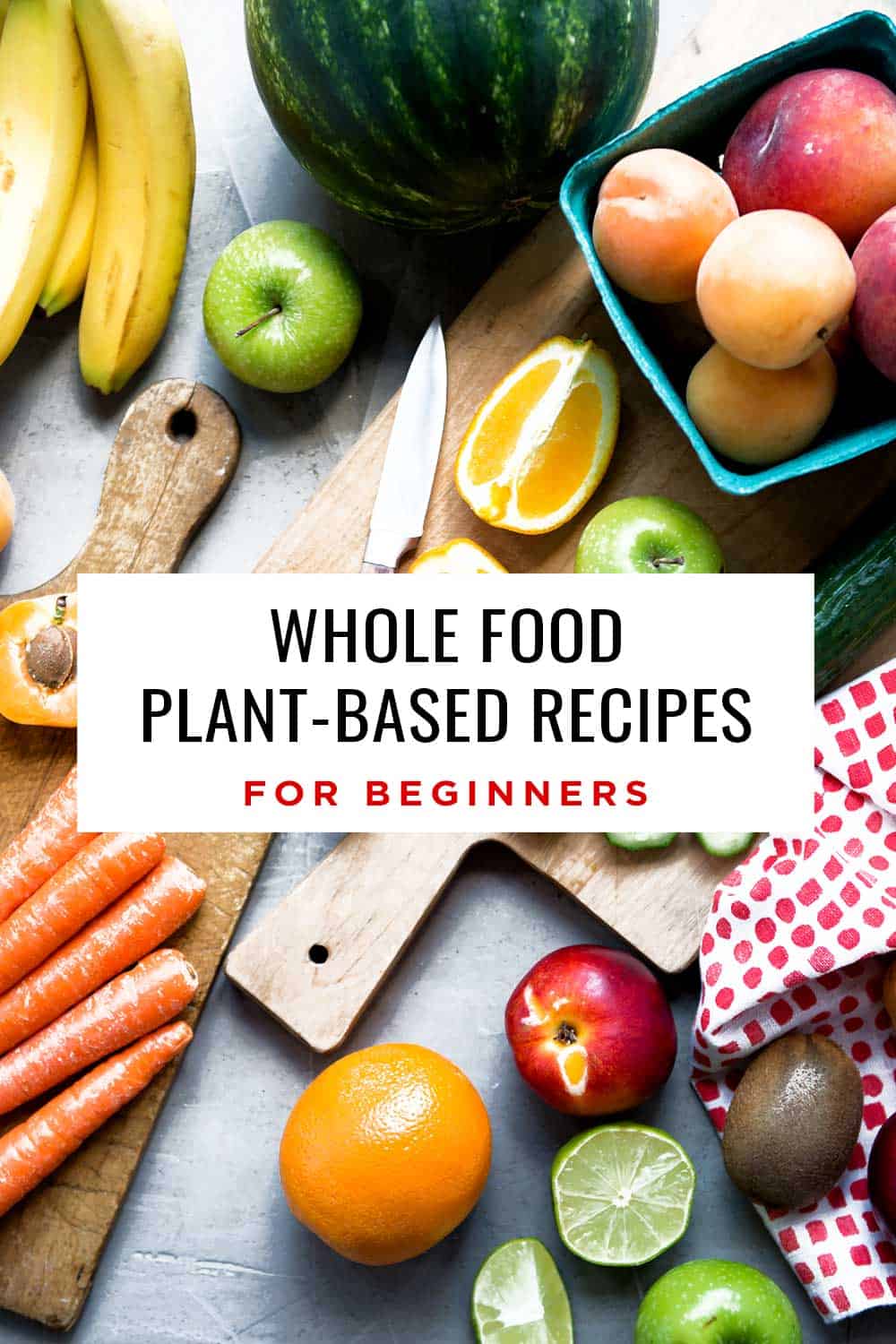 12 Whole Food Plant-Based Dinner Recipes
If I haven't sold you on trying a plant-based recipes yet, I dare you not to drool over this recipe list:
These recipes are real winners, and not a single one compromises on flavor. You can be healthy + happy fueling your body this way, and starting with these recipes will have you achieving whole food plant-based pro status in no time. 
Drop a comment below with your top pick from this list, or let me know how your recipe turned out!