While there is no miracle smoothie or food that will magically kick-start weight loss, there are foods you can eat to boost your metabolism and help you feel full longer, like my weight loss protein smoothie.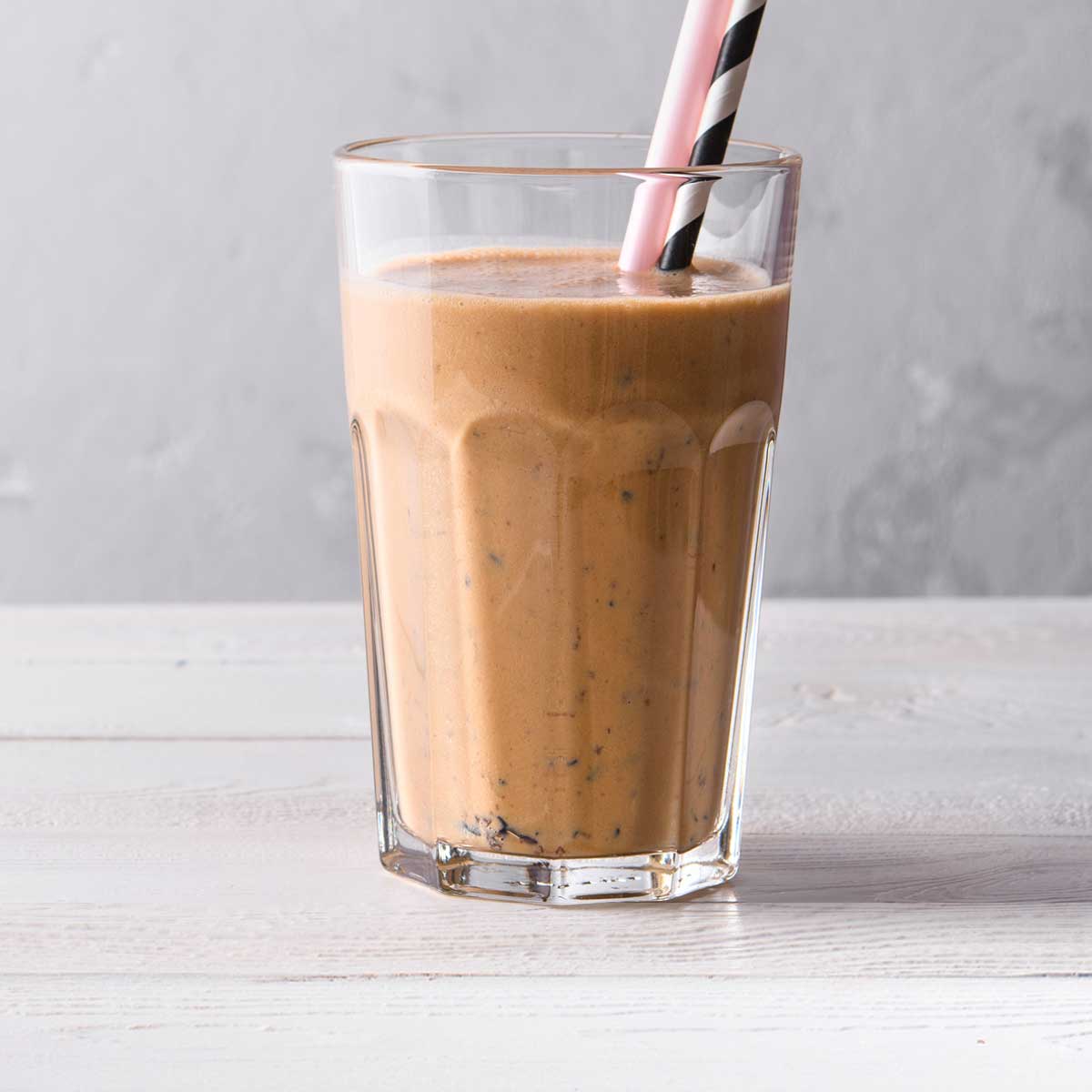 This recipe uses whole food, plant-based ingredients that will give you the nutrients you need to conquer your day. I use this smoothie as a breakfast meal replacement smoothie for a few reasons.
It's high in protein and healthy fat so I start the day full and satisfied. Cacao powder also gives this weight loss protein smoothie natural caffeine to wake me up, a bonus on busy mornings.
Table of Contents
Chocolate Weight Loss Smoothie Ingredients
I'm using a slightly unique list of ingredients to whip up this deliciously filling smoothie. They are designed to wake up your metabolism and bring you natural energy to start your day.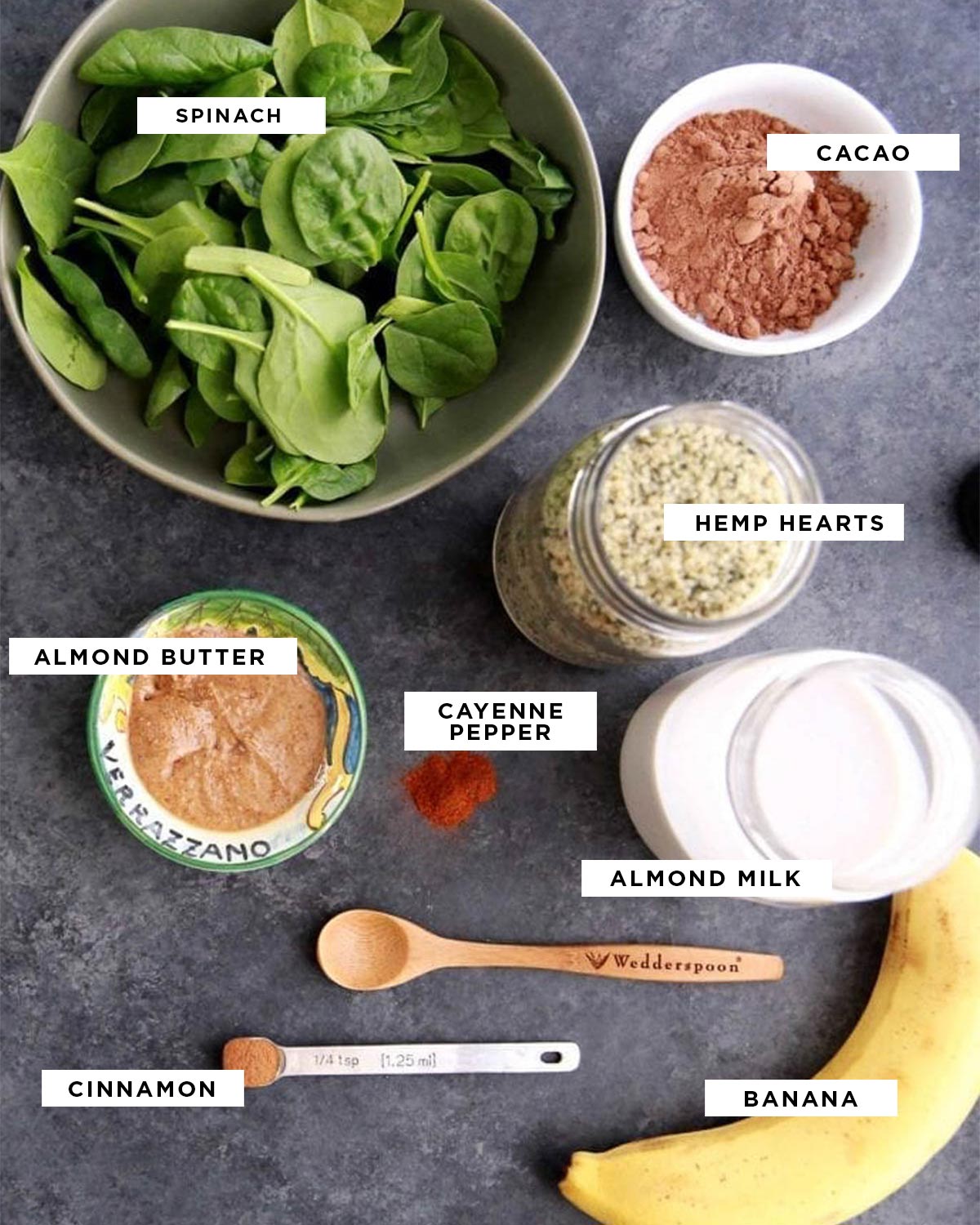 Unlike most "weight loss smoothies" (filled with cheap proteins, artificial ingredients, taste chalky and leave you hungry) this one is the complete opposite. It truly tastes good and is good for you. Here's what I'm blending:
Ingredient Swaps
If you read through the ingredient list and got caught on one or two ingredients then let's fix it to make this smoothie work for you.
Almond butter can be swapped with the nut butter of your choice. Hemp hearts can be swapped with chia seeds or a plant-based protein powder.
Swap spinach with the leafy green of your choice. Can't find cacao powder? Then use unsweetened cocoa powder. Use the plant-based milk of your choice. Each kind can offer different nutrients and even a bit more protein than the almond milk used in this recipe.
Chocolate Protein Smoothie Recipe
The beauty of a smoothie is that you can "eat and run." I call it the world's healthiest fast food because you can get a delicious, fast meal in five minutes! Blending this smoothie is super easy, yet I like to do it in two steps to ensure I always get the smoothest result.
Blend together the almond milk and spinach until there are no leafy chunks left. If you need to stop the blender and scrape down the sides to achieve this then go for it.
Add the remaining ingredients and blend again until smooth.
Pro Tips: Use a frozen banana to cool down this smoothie, or pour over ice after blending for a refreshingly cool smoothie. This will last up to 24 hours in the fridge so feel free to make two servings and save one for tomorrow.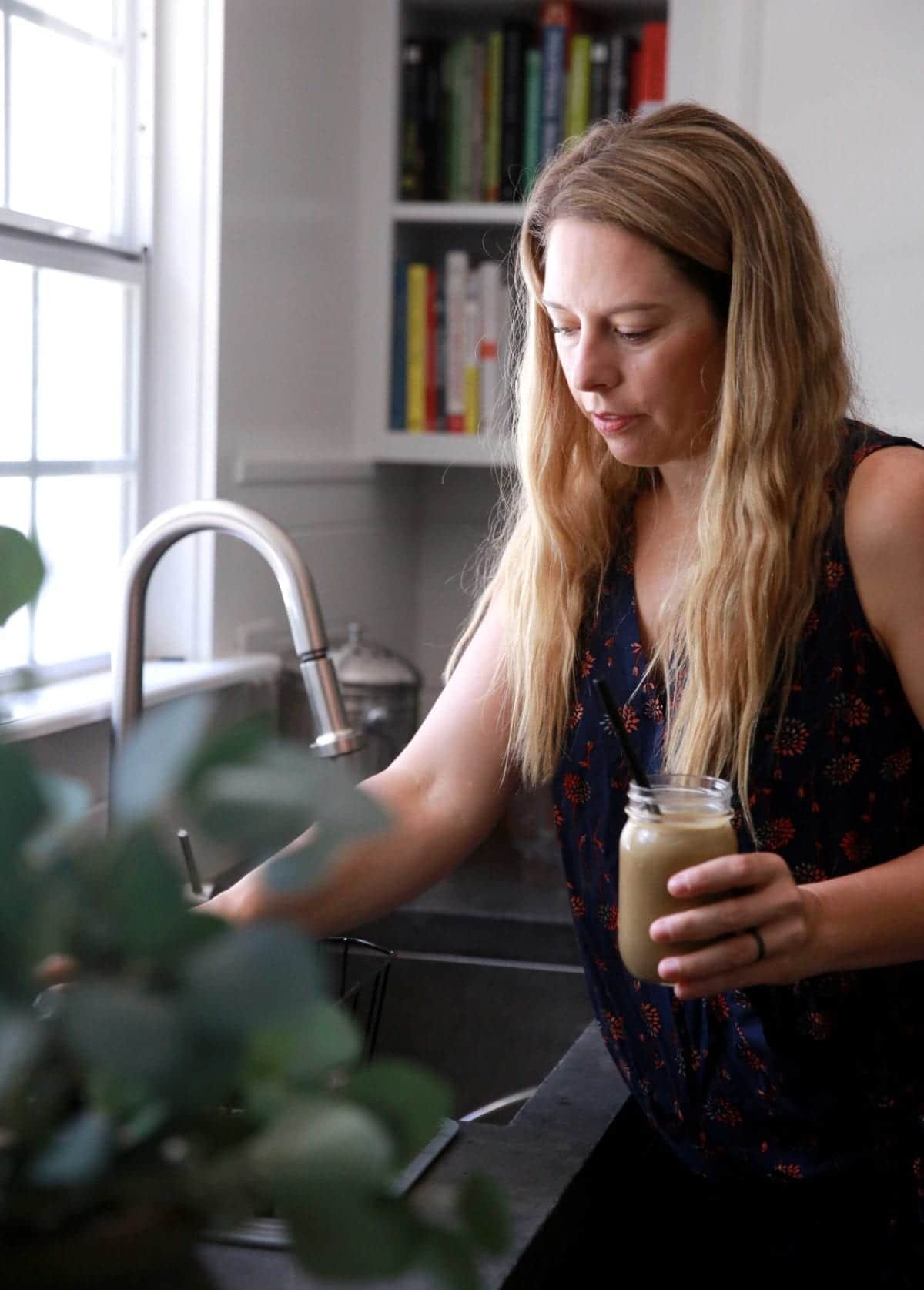 Weight Loss Protein Smoothie FAQs
Are protein smoothies good for weight loss?
They can be, yet make sure your smoothies are full of some key things: healthy fat, protein and whole food ingredients. Ditch the weird powders and fancy supplements and stick to smoothies made with only real ingredients. I make sure every protein smoothie I drink has healthy fats, protein from plant-based sources and only natural sugar from fruits and vegetables.
Which protein shake is best for weight loss?
If you are using a protein shake as a meal replacement, or really anytime, make sure it has a good balance of carbs, fat and protein. Your body needs healthy fat to function fully and surprise, it actually helps you stay full longer! A good amount of protein in each meal will also help fill you up, and help process the natural carbs.
Is it OK to drink 2 protein shakes a day to lose weight?
If two smoothies a day works for you, go for it. Make sure you focus on a variety of ingredients in those drinks so you get the most nutrients you can. I like swapping up my leafy greens on a regular basis as well as using a wide variety of produce. This way my body gets all the vitamins, minerals and more that it needs to thrive.
More Weight Loss Shakes
If you loved this filling smoothie then I've got even more great recipes to add to your meals.
Don't forget to rate + review this smoothie once you've made it. I love getting all your feedback!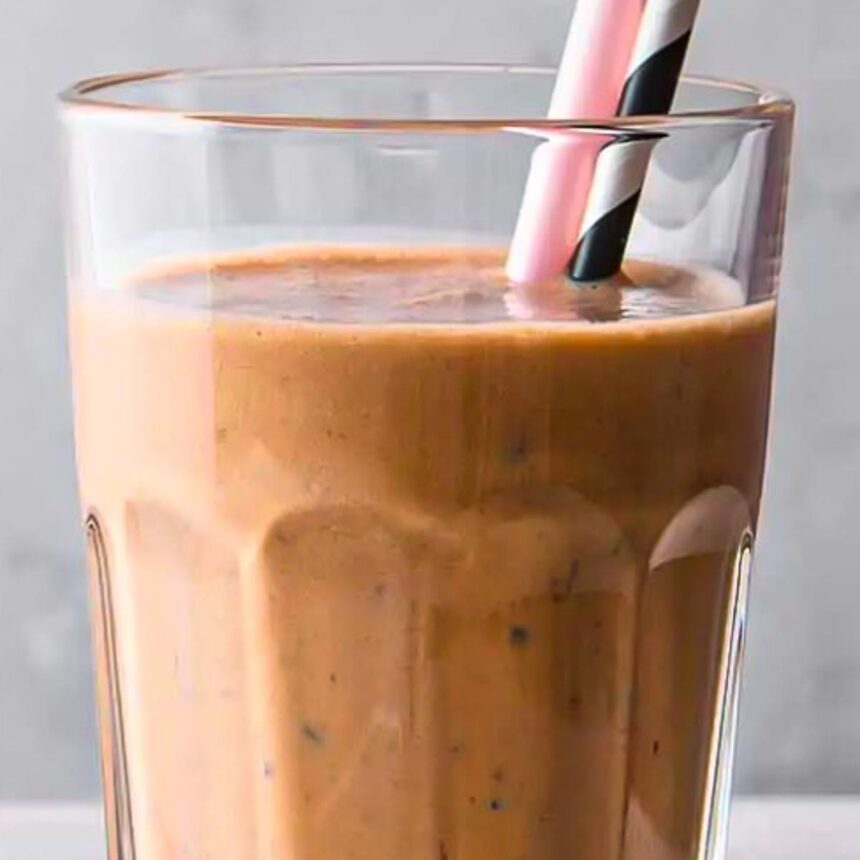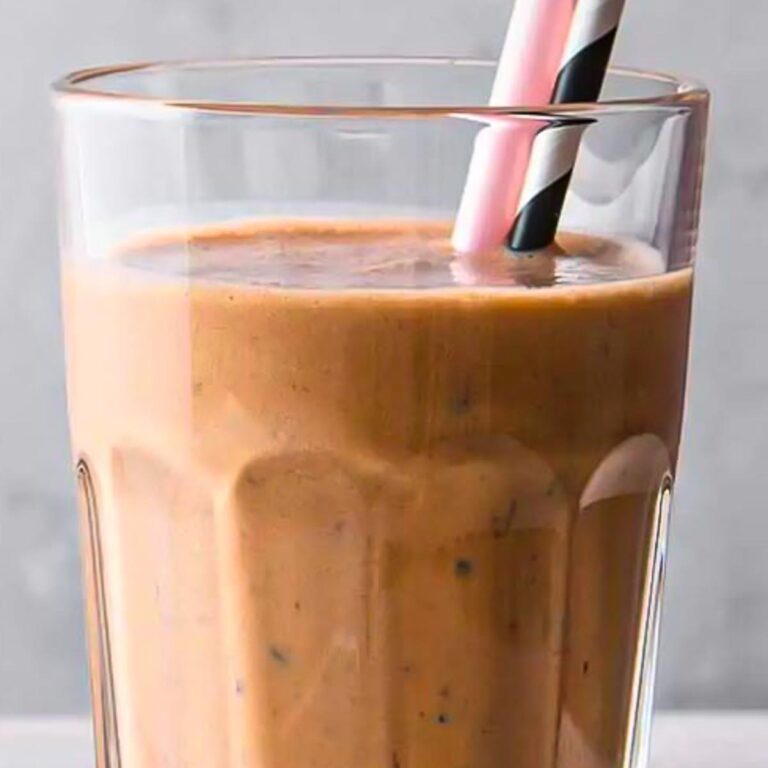 Chocolate Weight Loss Protein Smoothie
This weight loss smoothie uses all natural ingredients to kick start your metabolism and burn fat. We're using all plant-based ingredients to keep you full until your next meal and get you the results you want.
Instructions
Add leafy greens and liquid to blender, blend until all chunks are gone. 

Add in remaining ingredients and blend until smooth.
Notes
If you prefer your smoothies extra cold, feel free to pour smoothie over a glass of ice. 
Serve immediately or refrigerate until ready to enjoy. 
Swap almond milk with the unsweetened plant-based milk of your choice.
Swap almond butter with nut or seed butter of your choice.
Swap spinach with any leafy greens you want.
Nutrition
Calories:
406
kcal
,
Carbohydrates:
30
g
,
Protein:
17
g
,
Fat:
29
g
,
Saturated Fat:
3
g
,
Polyunsaturated Fat:
11
g
,
Monounsaturated Fat:
13
g
,
Sodium:
354
mg
,
Potassium:
784
mg
,
Fiber:
12
g
,
Sugar:
9
g
,
Vitamin A:
3039
IU
,
Vitamin C:
14
mg
,
Calcium:
498
mg
,
Iron:
6
mg