Healthy protein shakes are my go-to pre and post-workout fuel. They are super easy to make and keep me full for the day ahead. I know a lot of people like the protein powder mixed into water, yet those are often full of additives.
My homemade protein shakes contain 100% real food and plant-based ingredients.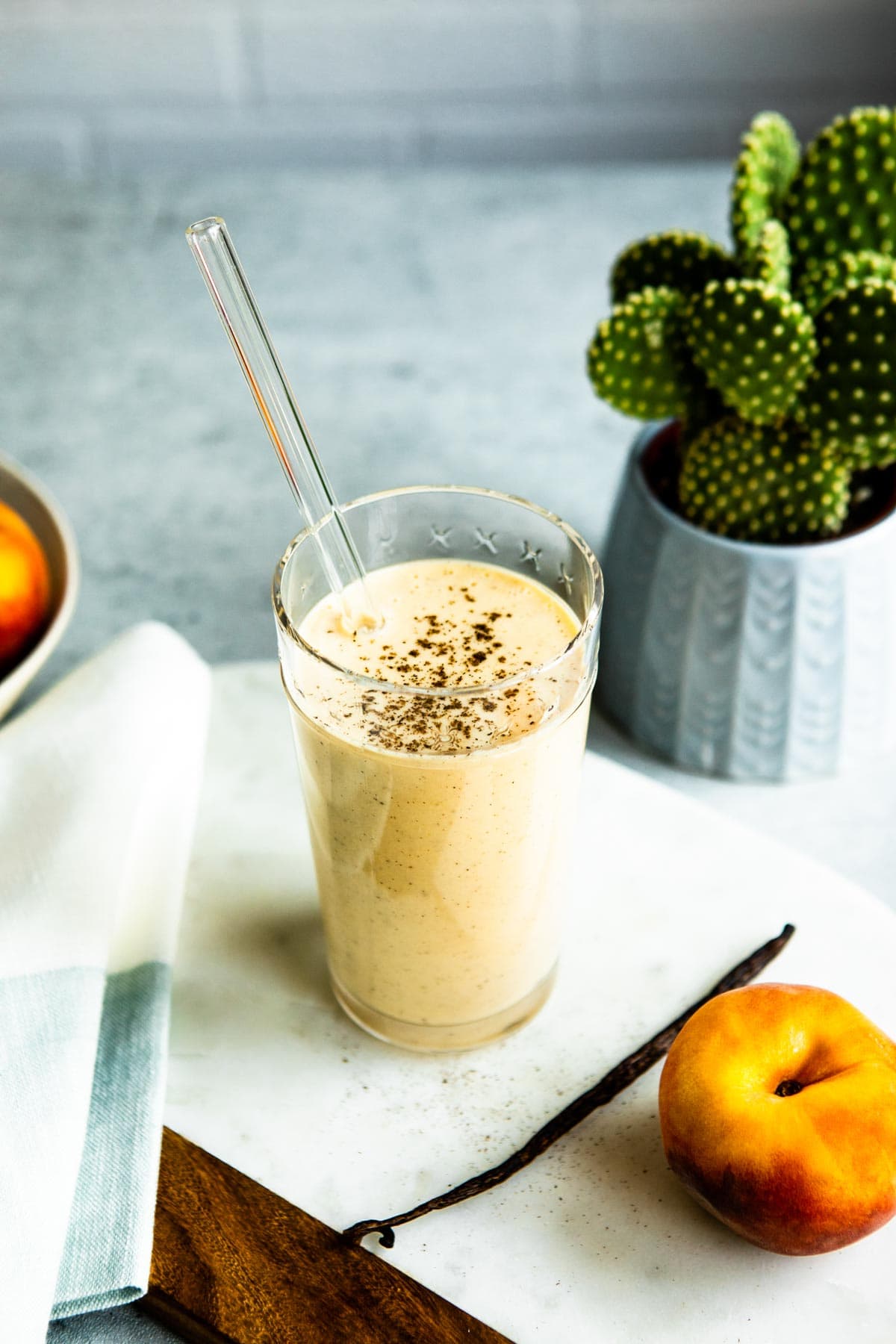 Table of Contents
I've broken this list into three categories: homemade smoothies that contain nuts, ones without nuts and ones with natural caffeine. Choose the list that fits your needs, then blend the shake you need in your life today. I can't wait for you to try these!
Plant-Based Protein Shakes
You don't need to 'pack in' the protein just to get a protein boost. The following recipes are completely made up of plants and give you a great boost of protein pre or post-workout, or to fuel your day. Give one a blend and enjoy the healthiest fast food out there!
Nut-Free Shakes
If nuts are a no for you then it might be hard finding a healthy plant-based protein option. Here is a list of recipes without nuts, yet still loaded with protein.
Also, if one of the above recipes is enticing, feel free to swap out nuts or nut butter for the seed butter of your choice, and the nut milk for oat milk, rice milk, soy or hemp milk.
Naturally Caffeinated Protein Shakes
An 'energy drink' can be both filling and an energy boost. Recipes like my Green Tea Smoothie and this Chocolate Peanut Butter Smoothie contain natural caffeine from tea or cocoa or cacao. They taste delicious and give you the protein and energy you need.
Healthy Shake FAQs
How to Add Protein to a Smoothie
While some protein powders are 'just add water,' I like a shake with more to it than weird ingredients and a weird taste. My homemade shakes use plants and Top Superfoods List or homemade protein powder for protein, healthy fats and whole-food carbs. You'd be surprised just how much protein comes from plants!
Try one of the above recipes then leave a comment below letting me know how energized you feel! My shakes are great pre and post-workout as well as a quick meal. A great way to get more plants into your diet while not sacrificing protein!