When I started getting serious about working out consistently and eating more plants, I realized a snack overhaul was in order. I would get in a great workout and be hungry afterward (totally normal!), yet I'd grab something quick and find myself still famished 30 minutes later. So, I created a list of healthy workout snacks to keep on hand. This list includes pre-workout snacks and post-workout snacks to keep you going all day long.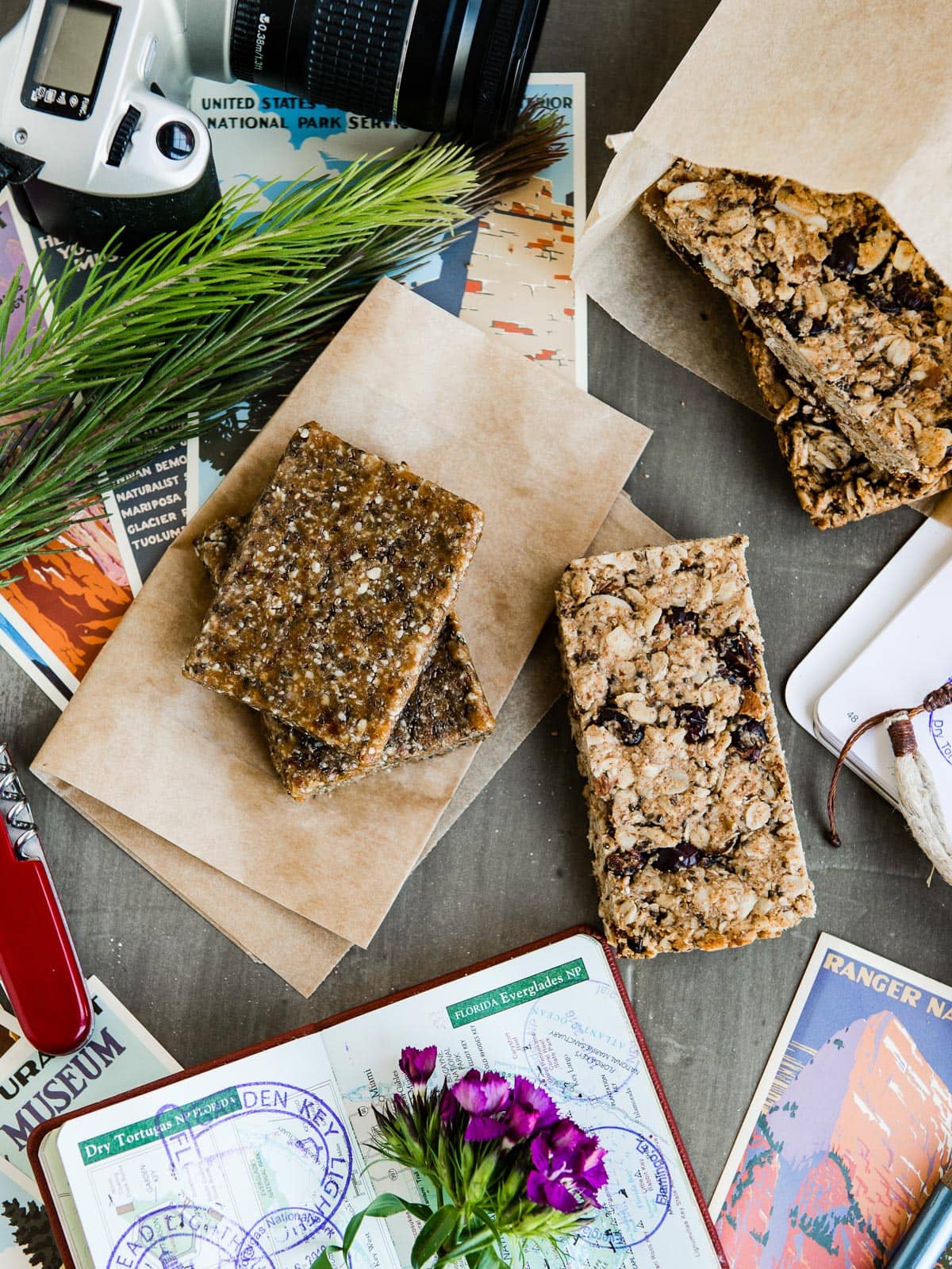 These are my own version of grab-n-go; they are all plant-based and designed to refuel me the right way. Plus, my kids love them too which makes them great lunch snacks!
Table of Contents
I've broken down my fav snacks into a few categories so that you can grab the ones you need. Let me know below which recipes you want to try first, or if you've got a go-to snack for training.
Pre-Workout Snacks
When looking for fuel before a workout I focus on hydration + good carbs with a good amount of protein. I don't want to overeat as that will slow me down, yet I know if I work out on an empty stomach, I'll be out of gas way faster.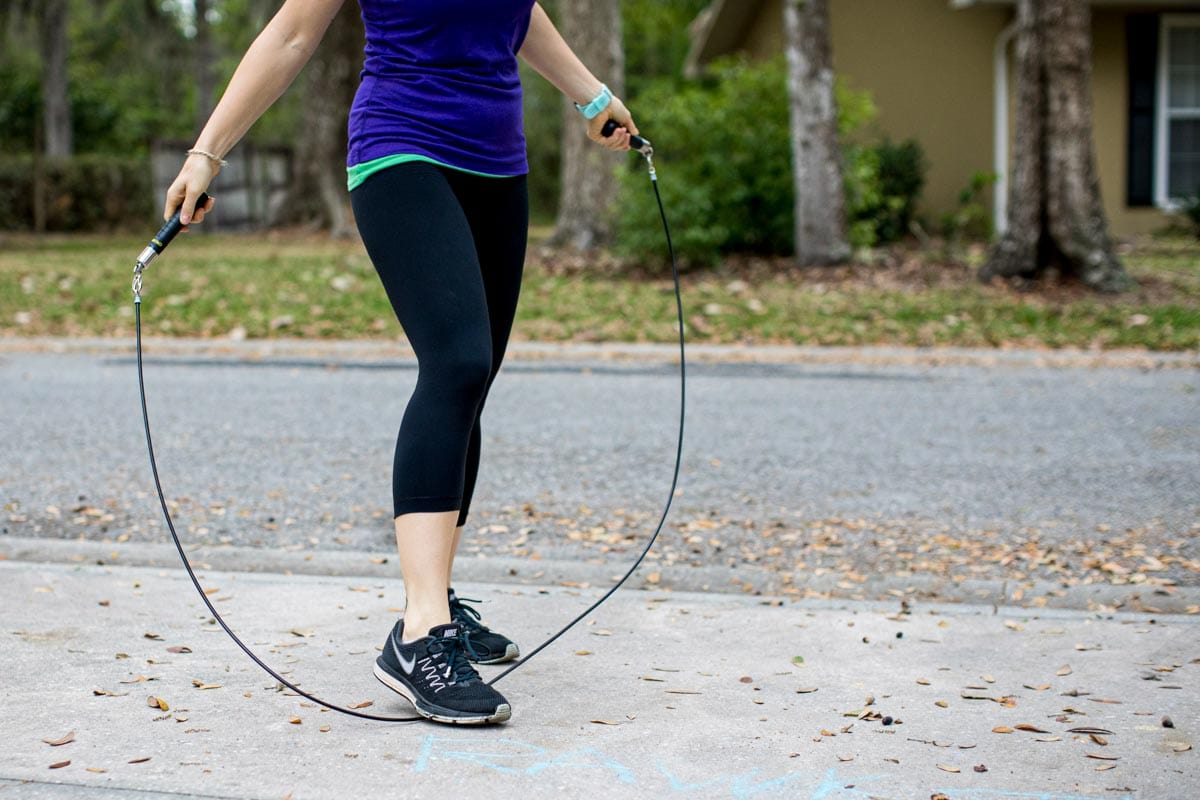 Post Workout Snacks
When wrapping up a workout, I need to give my body more energy, especially focusing on protein + healthy fats to keep me full longer. Feel free to mix and match the healthy workout snacks from either list to fit what your body needs before and after a workout.
Pre-Made, Plant-Based Snacks
When traveling, running the Grand Canyon or fitting in exercise while on vacation, I carry pre-made snacks. Here are a few that can frequently be found in my trail pack:
What are your favorite healthy snacks? Leave a comment and let me know!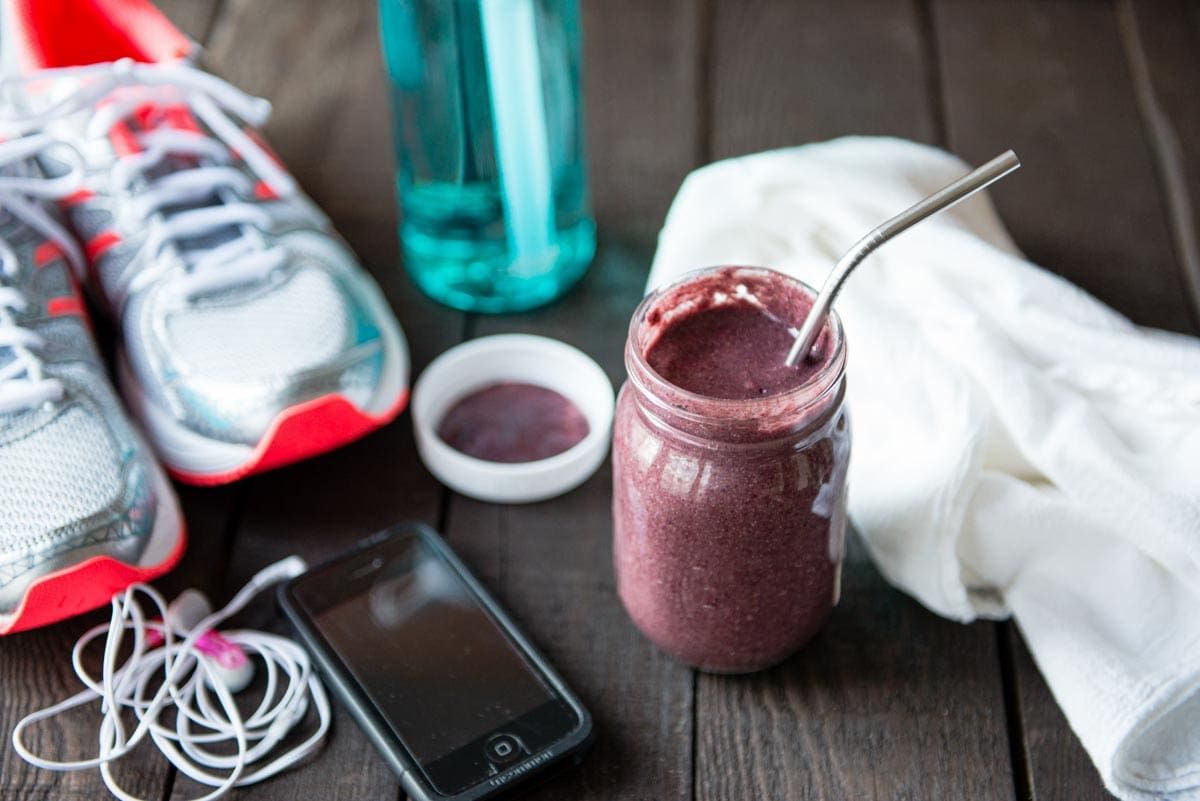 Healthy Workout Snacks FAQs
Take the Guesswork out of Snacking
Yes, these snack recipes are homemade and yes, you can make them ahead of time! I created a meal planner to help me take the guesswork out of healthy snacking.
Within minutes, I can create a weekly meal plan with my favorite snacks and meals to stay on track. Plus, it creates the shopping list for me instantly! Win-win. Want to try it for yourself? I'm giving you a free 14-day trial to discover the magic of Rawk the Year.
Drop a comment below with your fav workout snacks; I'd love to get some new ideas!