Free Live Event — November 6-12
Green Smoothie Challenge
Experience the daily smoothie habit that fuels your passions in just 5 minutes a day.
Healthy, meet Tasty 😋
We challenge you to blend the rainbow using mango, spinach, oranges, kale, bananas, avocado, pineapple, almond milk, strawberries and peaches to create a wide array of nutritious green smoothies.
GREEN SMOOTHIE RECIPES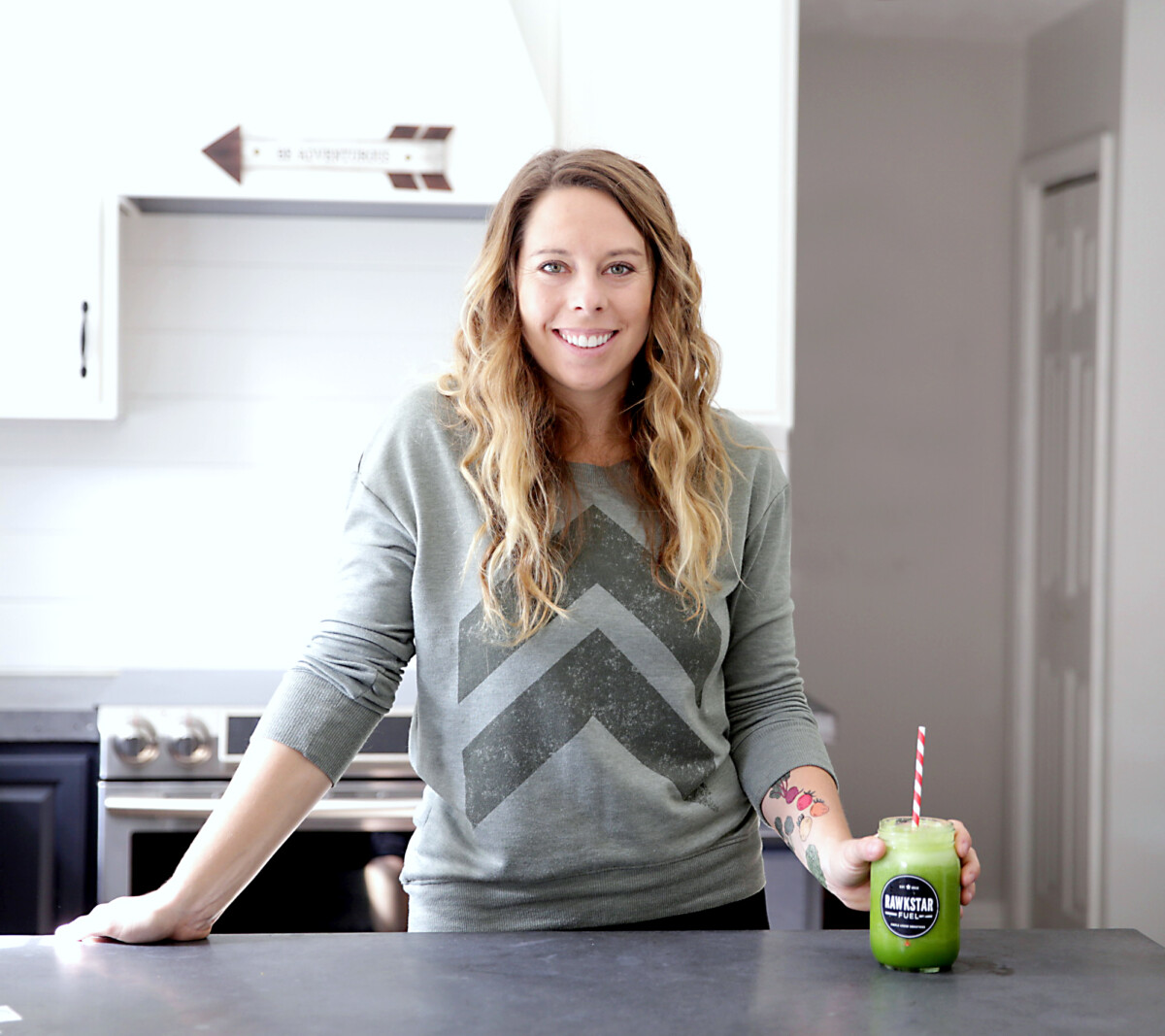 How does the Green Smoothie Challenge work?
The Green Smoothie Challenge is hosted online in a members-only portal with best-selling author, Jen Hansard. You'll get 7 of her favorite green smoothie recipes, grocery list, daily motivational emails, smoothie prep tips and exclusive blending demo.

Featured In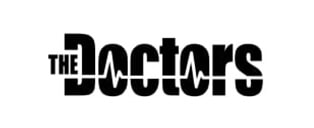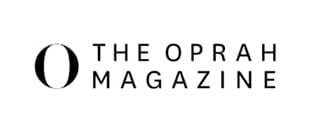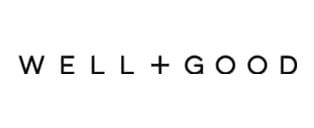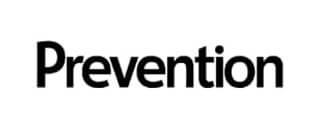 Supercharge your health
Green Smoothie Health Benefits
Enjoy green smoothie recipes that boost energy levels, promote vitality and improve overall health. When you commit to drinking our nutritionally-crafted smoothie recipes each day, you're giving your body nutrient-rich fruits, fiber-packed veggies and hydrating liquids. The long-term health benefits that can come from blending a daily smoothie are incredible.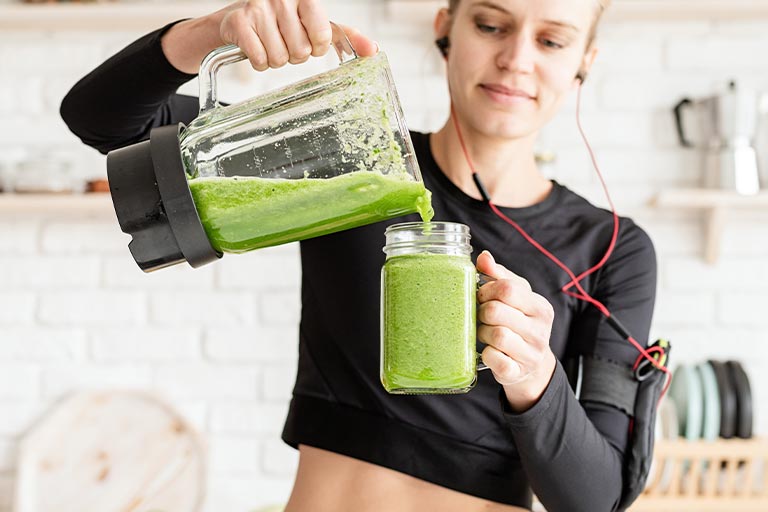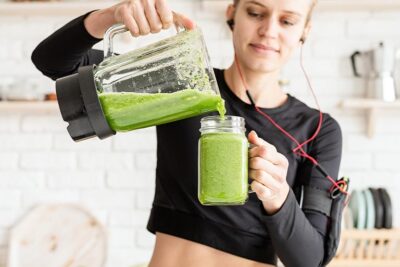 Natural Energy Boost
Blending the cell walls of fruits and vegetables releases natural sugars and plant fibers to give you sustained energy without the jitters or a crash.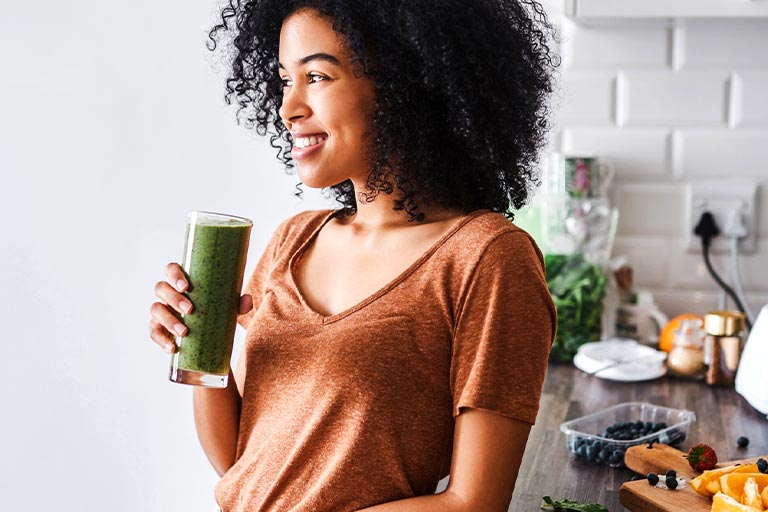 Stronger Immune system
Consuming fruits and veggies high in vitamins A and C boost the immune system, which is your body's natural defense system against infections and viruses.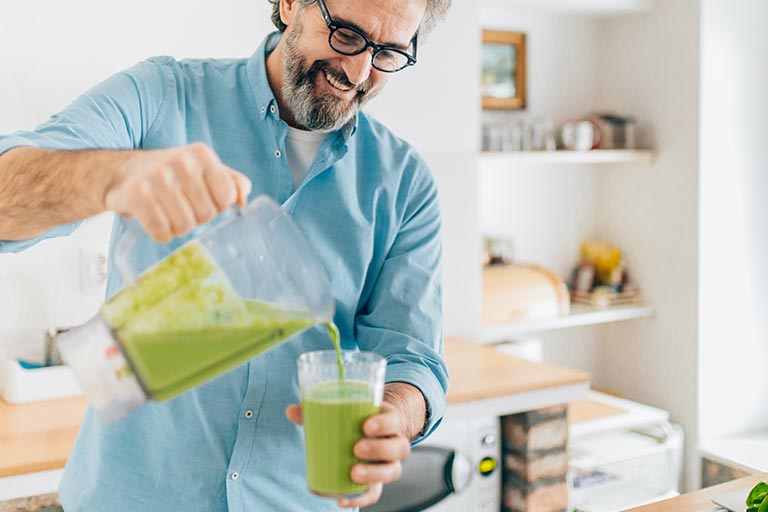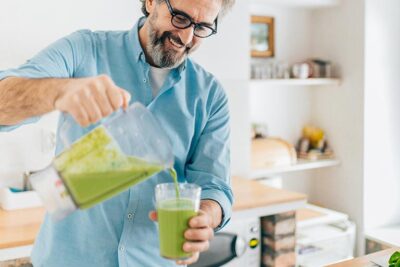 Improved digestion
The fiber found in green smoothies acts as an internal broom to help digested food inside your body "move along," which can help with bloating, acne and weight loss.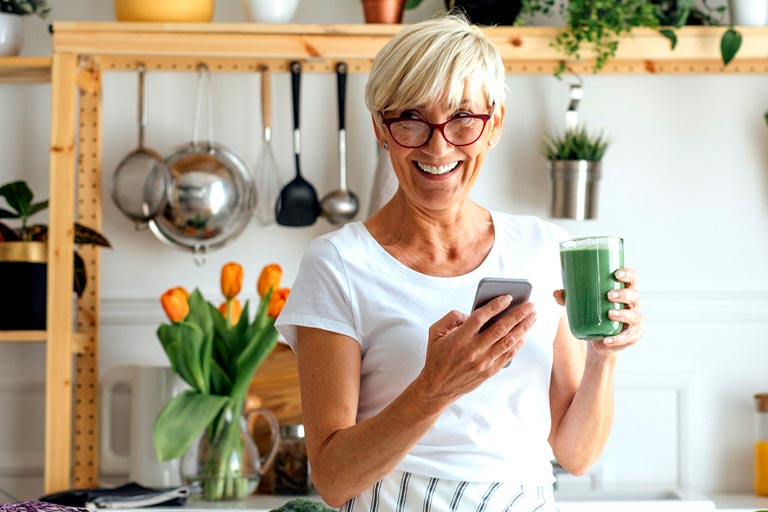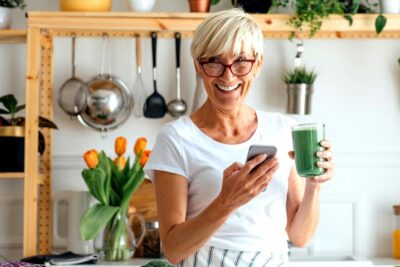 Healthier Cravings
Green smoothies are loaded with hydration, vital nutrients, plant protein and fiber, keeping you nourished and satisfied until the next meal. Swap a meal for a green smoothie to help with weight loss.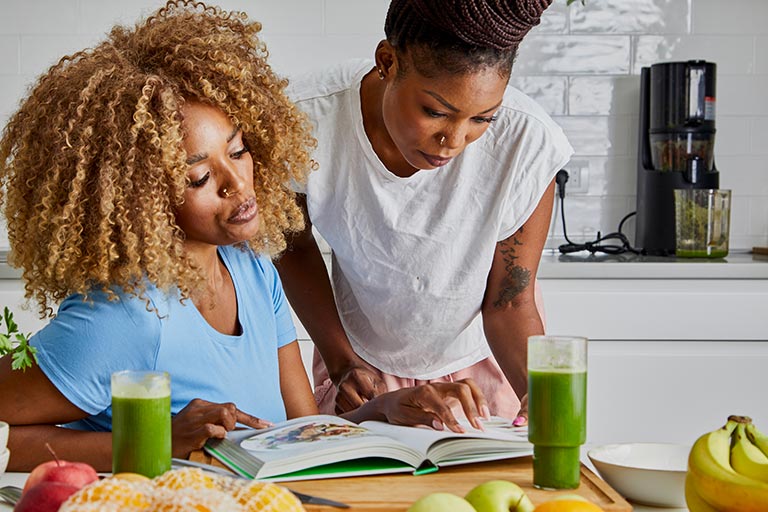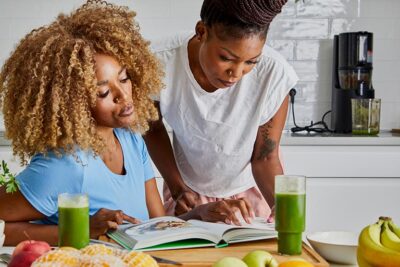 Glowing skin
Blending leafy greens into your smoothie adds a boost of calcium and chlorophyll, which help purge toxins, replenishes cells and revitalizes your skin.
This is not a diet. It's a lifestyle that fuels my body so I can pursue my passions.

— Jen Hansard, challenge host
What others are saying…
The 7-Day Green Smoothie Challenge is a simple way to kick start healthy eating habits. Hear how some have used this challenges to create momentum in their overall health.
I started green smoothies on a whim thinking I definitely could use more veggies in my life about a year ago. Now I can't go a day without my green smoothie in the morning.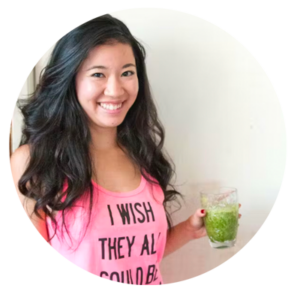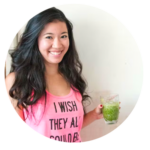 I have dappled in juicing & smoothies this last year, but have not made it a habit. Now, I make green smoothies every morning and take as a snack during my morning break. I feel better & less tired during the day since this has gotten me to stop eating crackers, granola and pretzels.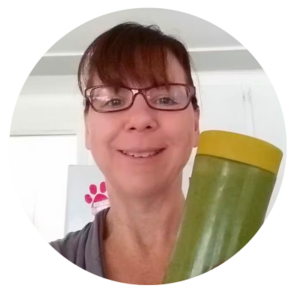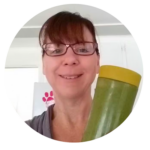 These are the best recipes I've tried for green smoothies. I think the ratio of fruits to greens is what really works for me. I feel like I have tons more energy, and they help me maintain my weight. I love that smoothies taste like dessert, but they're actually healthy for you! Even my toddler loves them!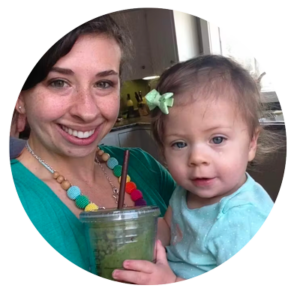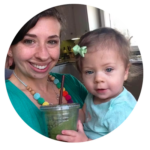 So easy! I was skeptical because I'm a very picky eater, but I gave it a shot. I can honestly say that I am officially on the daily smoothie train to stay!

Faqs
What do I need to do the challenge?
You'll need a blender (not a juicer) to complete this challenge. You'll also need to buy around $35-50 in groceries (depending where you shop) to have enough ingredients to blend all 7 smoothies. You will have leftover ingredients that you can use to continue making smoothies afterwards as well.
When should I drink the smoothies?
During the challenge, we recommend adding one green smoothie a day to your diet. It's up to you when you'd like to have it. If you're looking to lose weight, replace it for a meal (you can add 1 serving of homemade plant-based protein powder). If you're using smoothies to boost your immune system, try having it as a snack. You can also use these smoothies as a pre or post workout smoothie to hydrate and replenish. No matter when you choose to have it, the goal is it get one in every day. Consistency creates momentum. And momentum creates results.
I'm allergic to __________, what should I do?
We provide a helpful swap guide for all ingredients used in the challenge so you'll always be covered. You can access the swap guide inside the Challenge Portal once you join and get your "Welcome Email."
Can I do this was a spouse, child, co-worker or friend?
Of course! This challenge is loved by alllllllllll kinds of people. The smoothies tend to be sweeter to mask the greens and other vegetables, making it the perfect challenge for beginners to the green smoothie world.